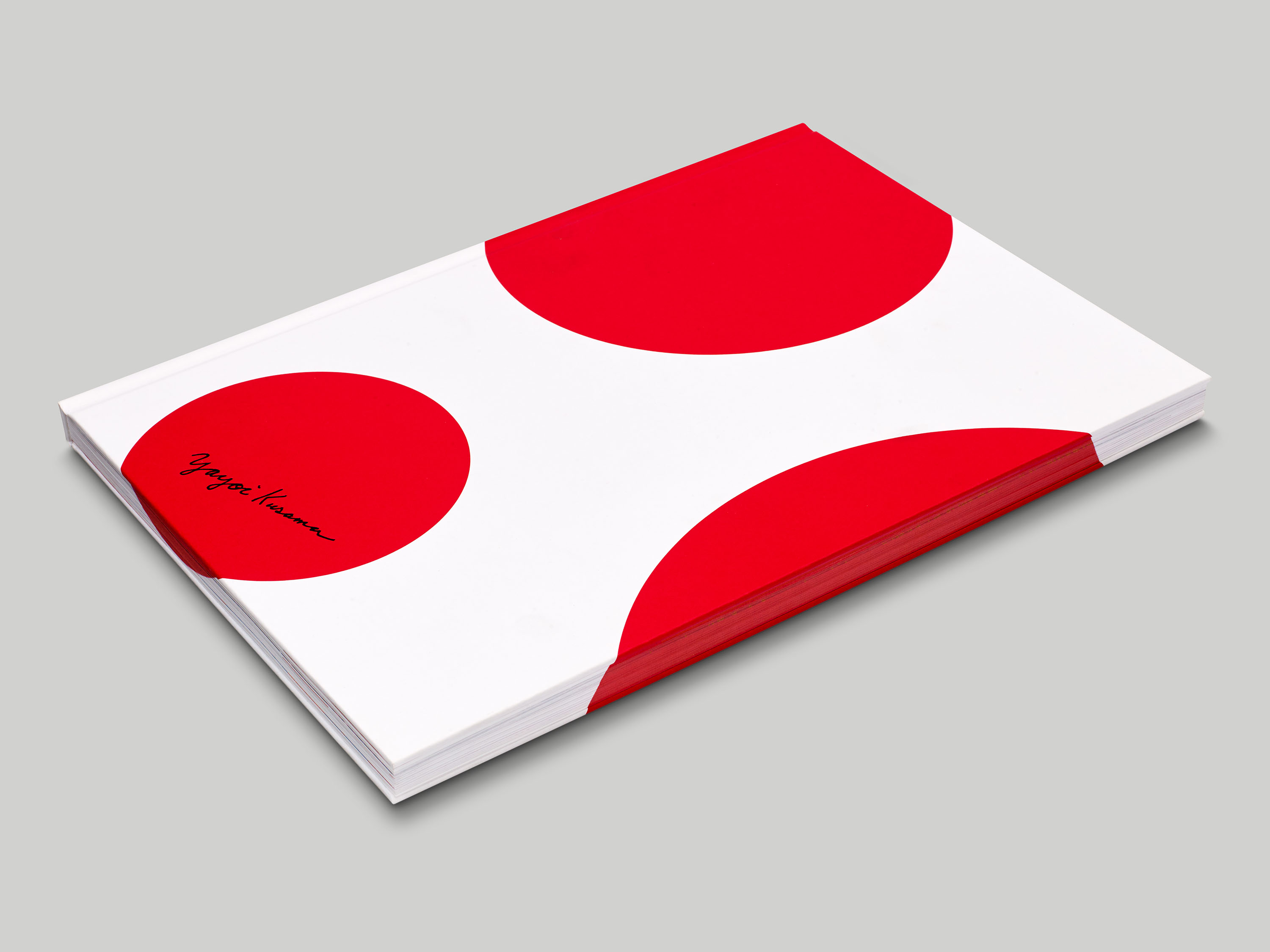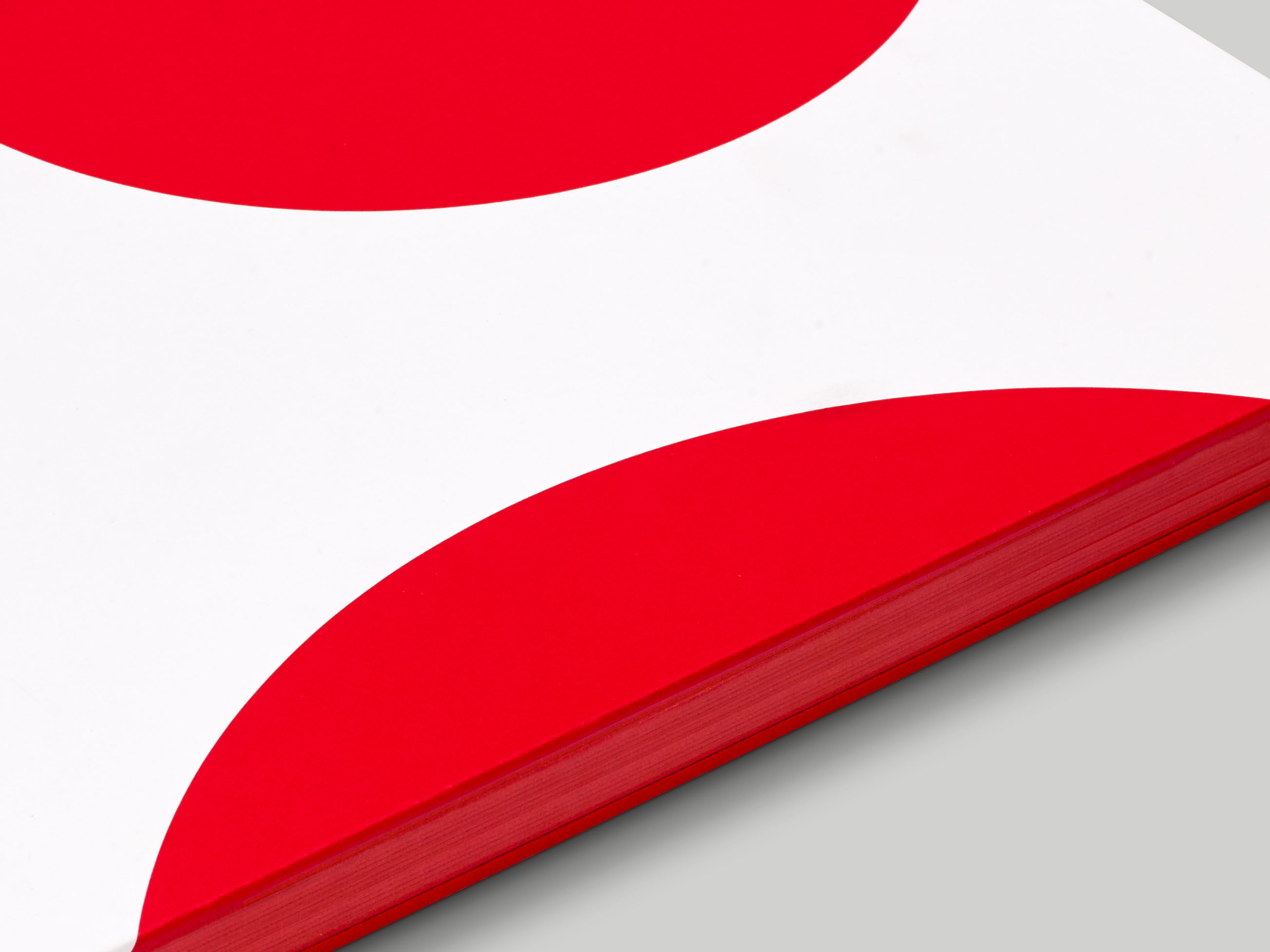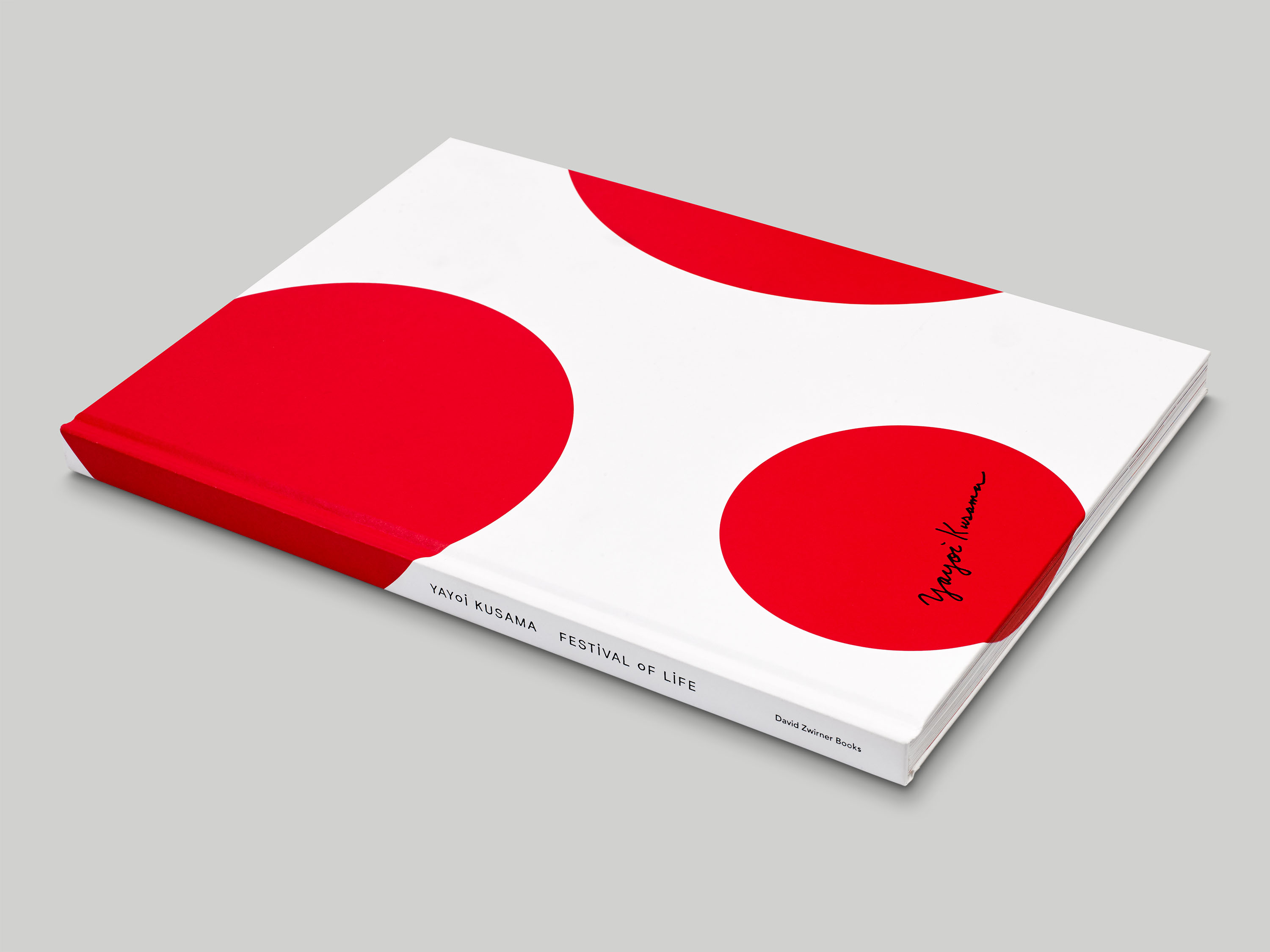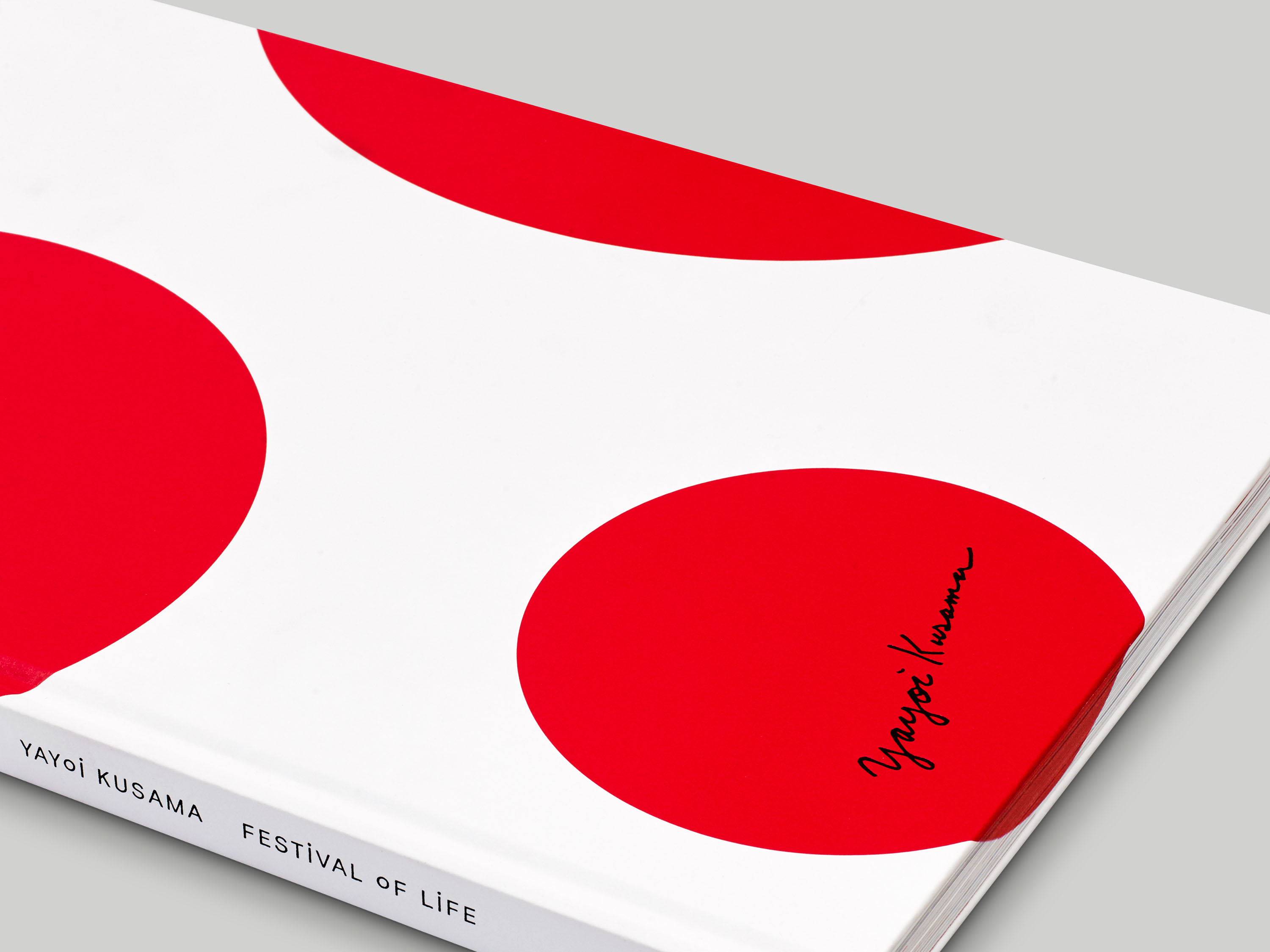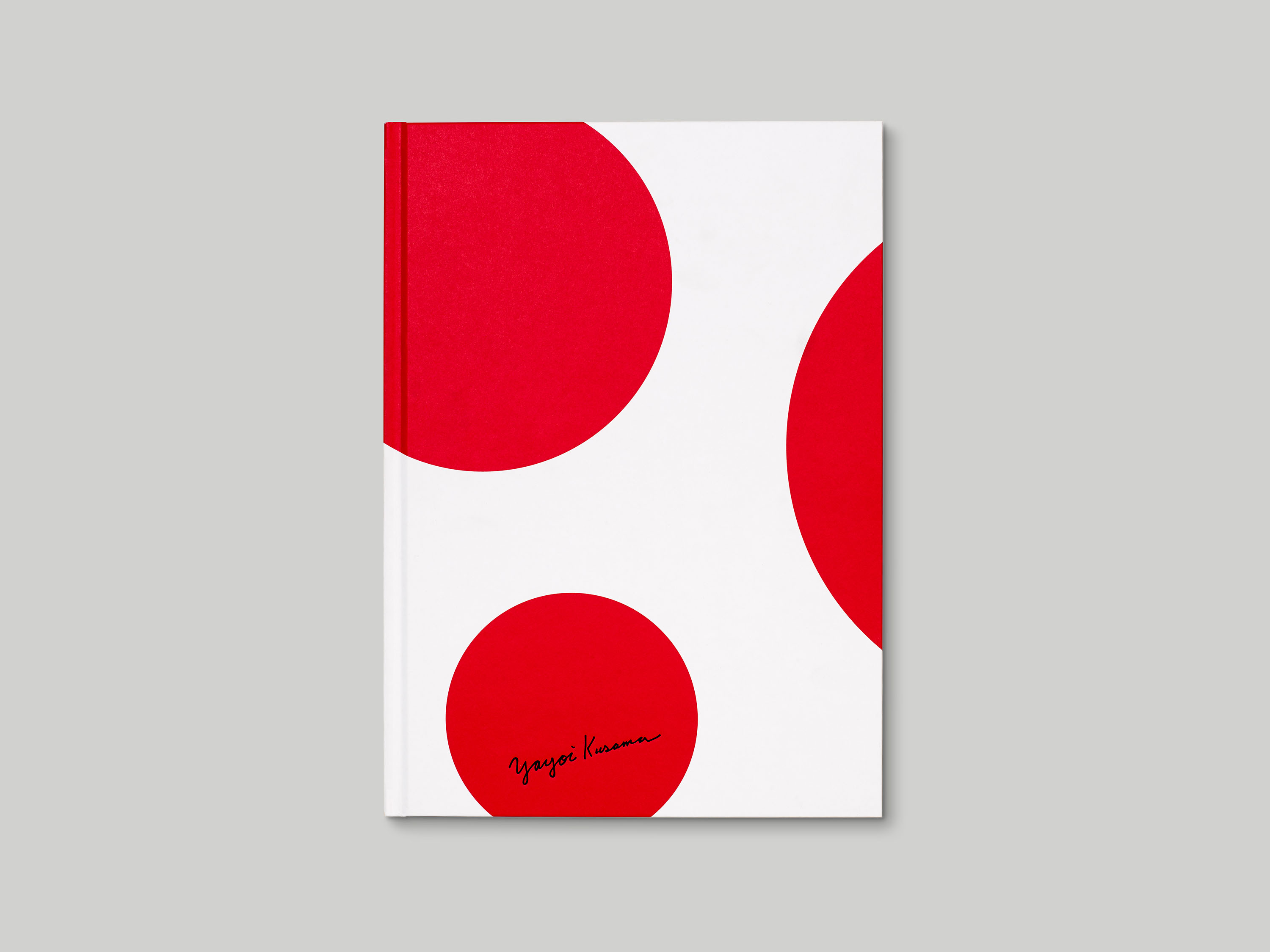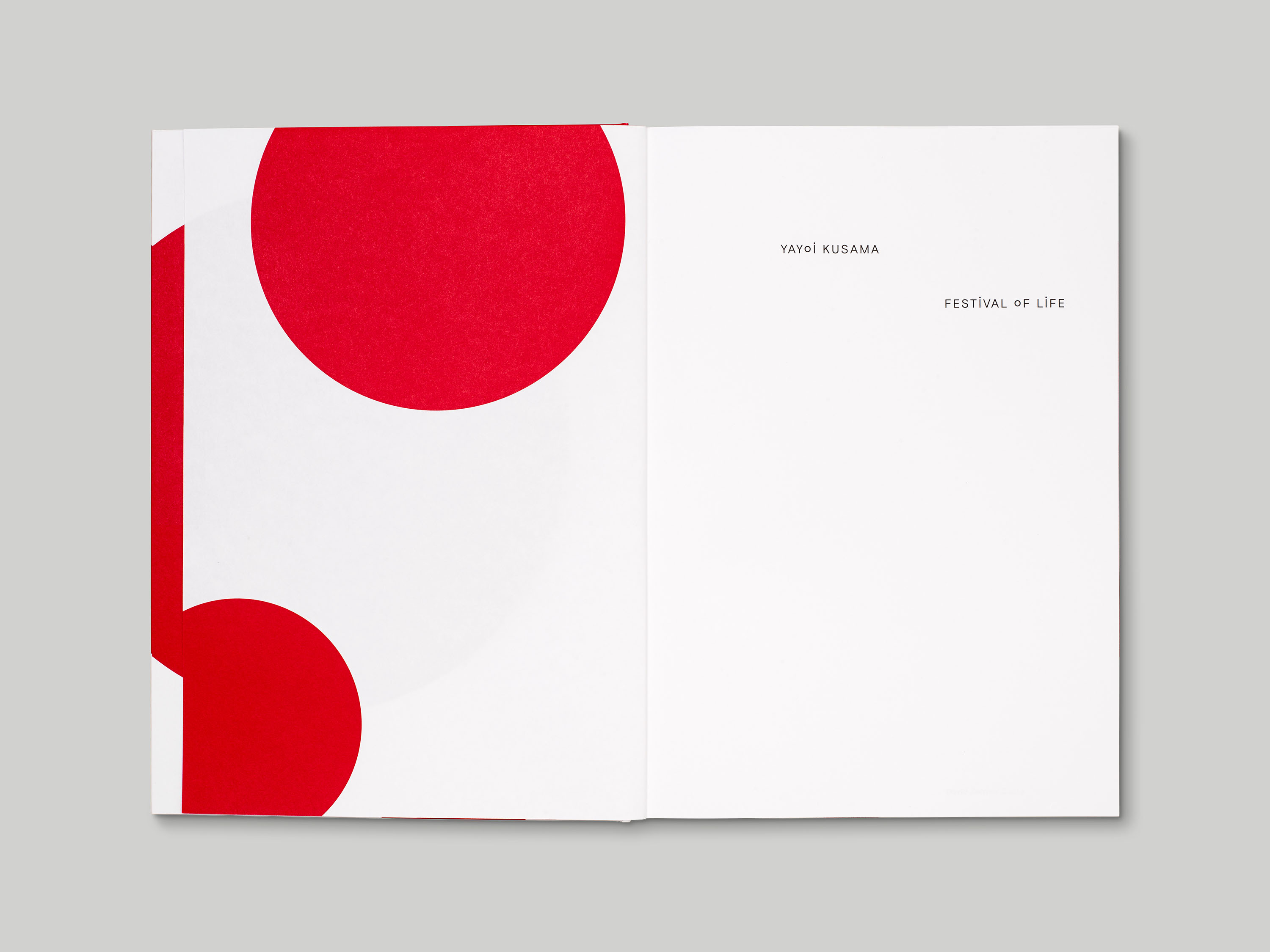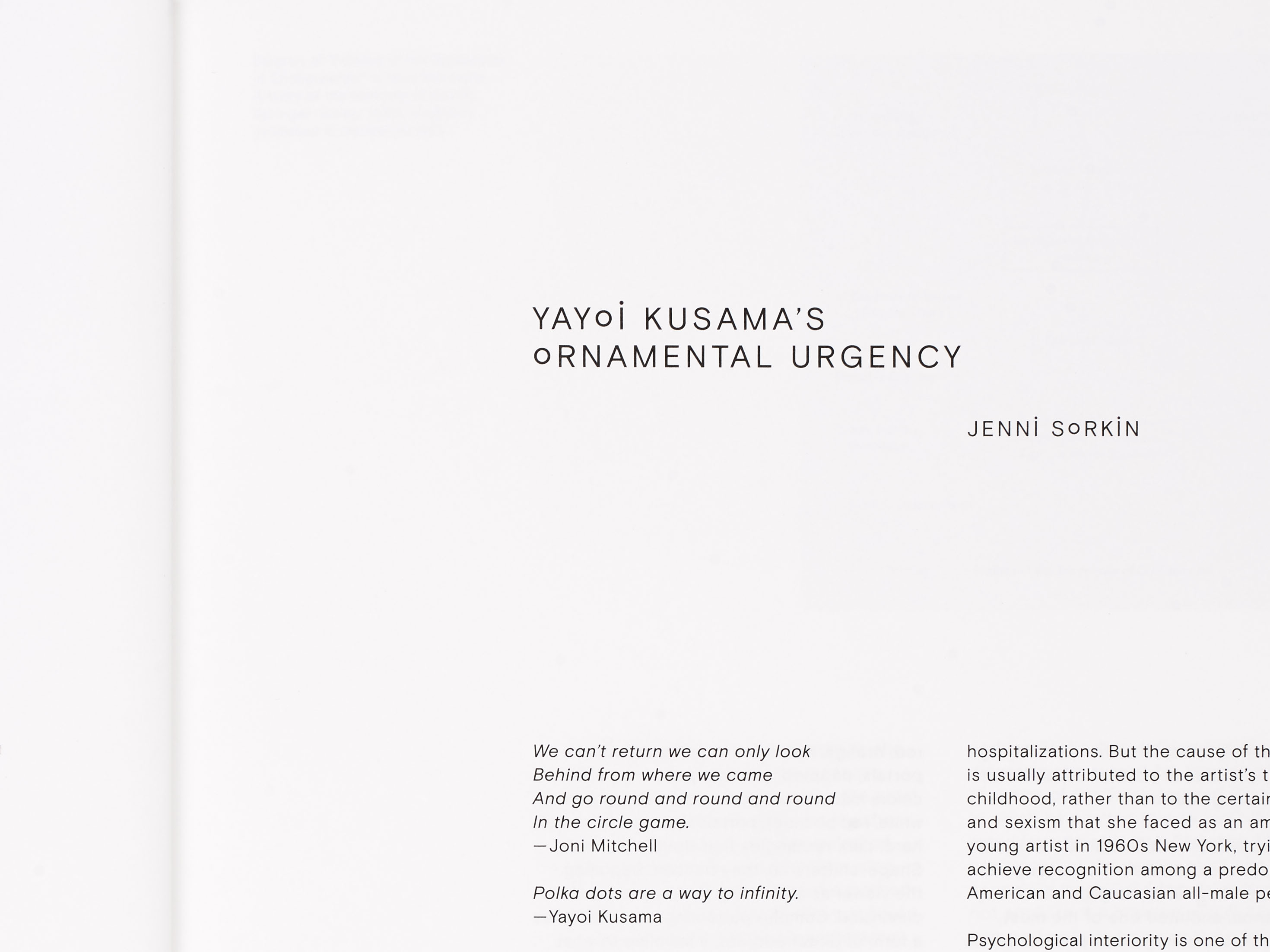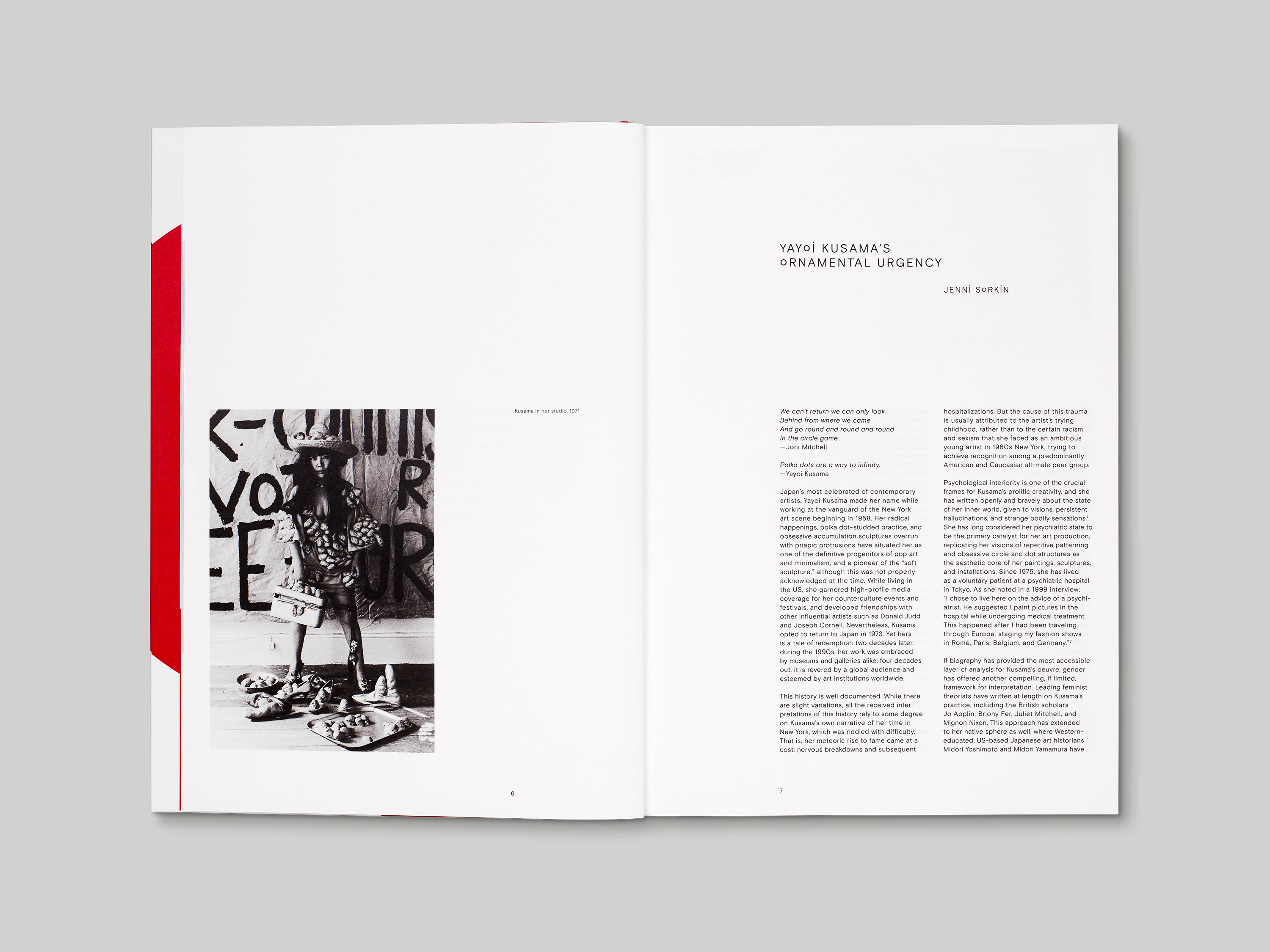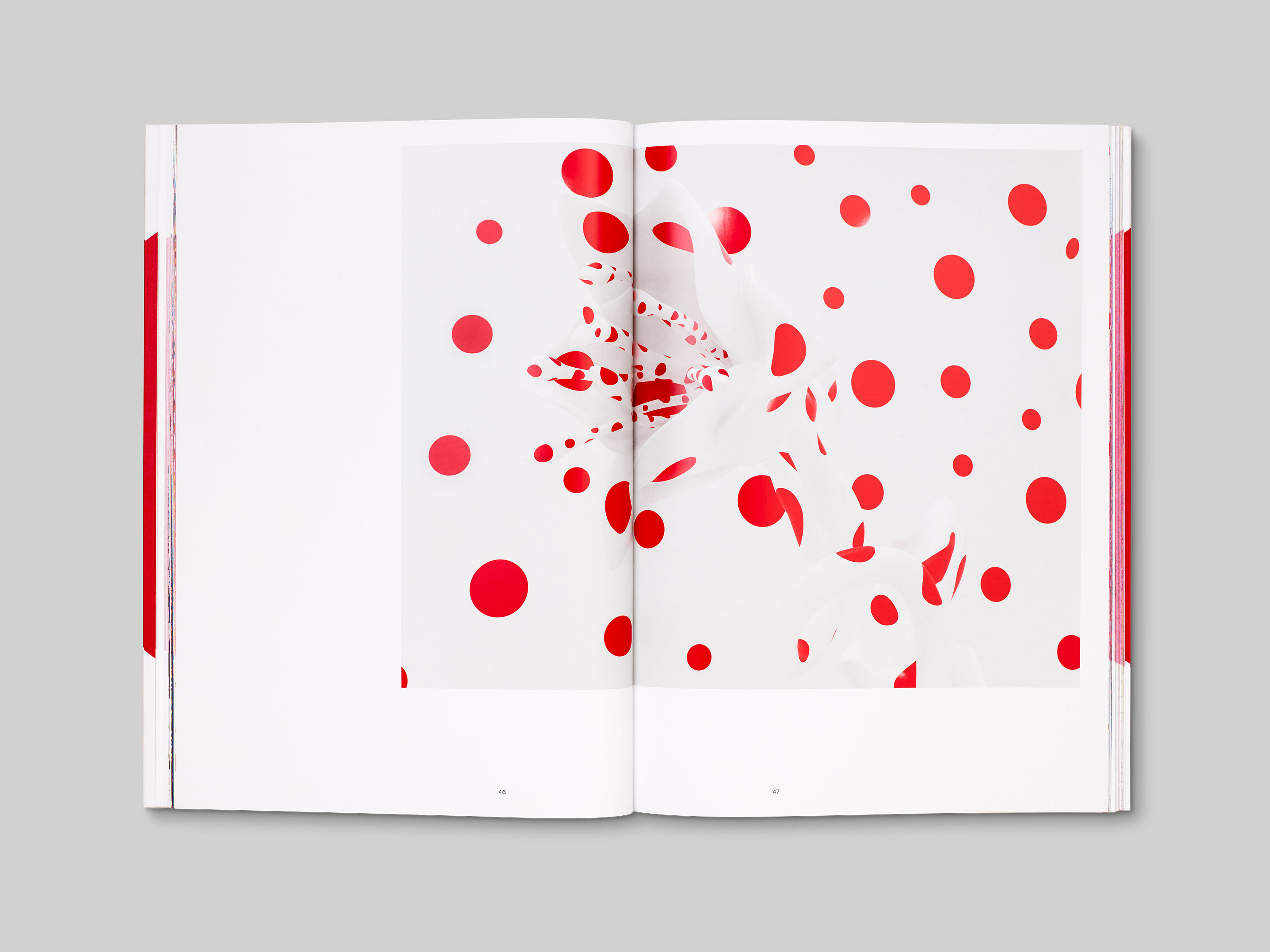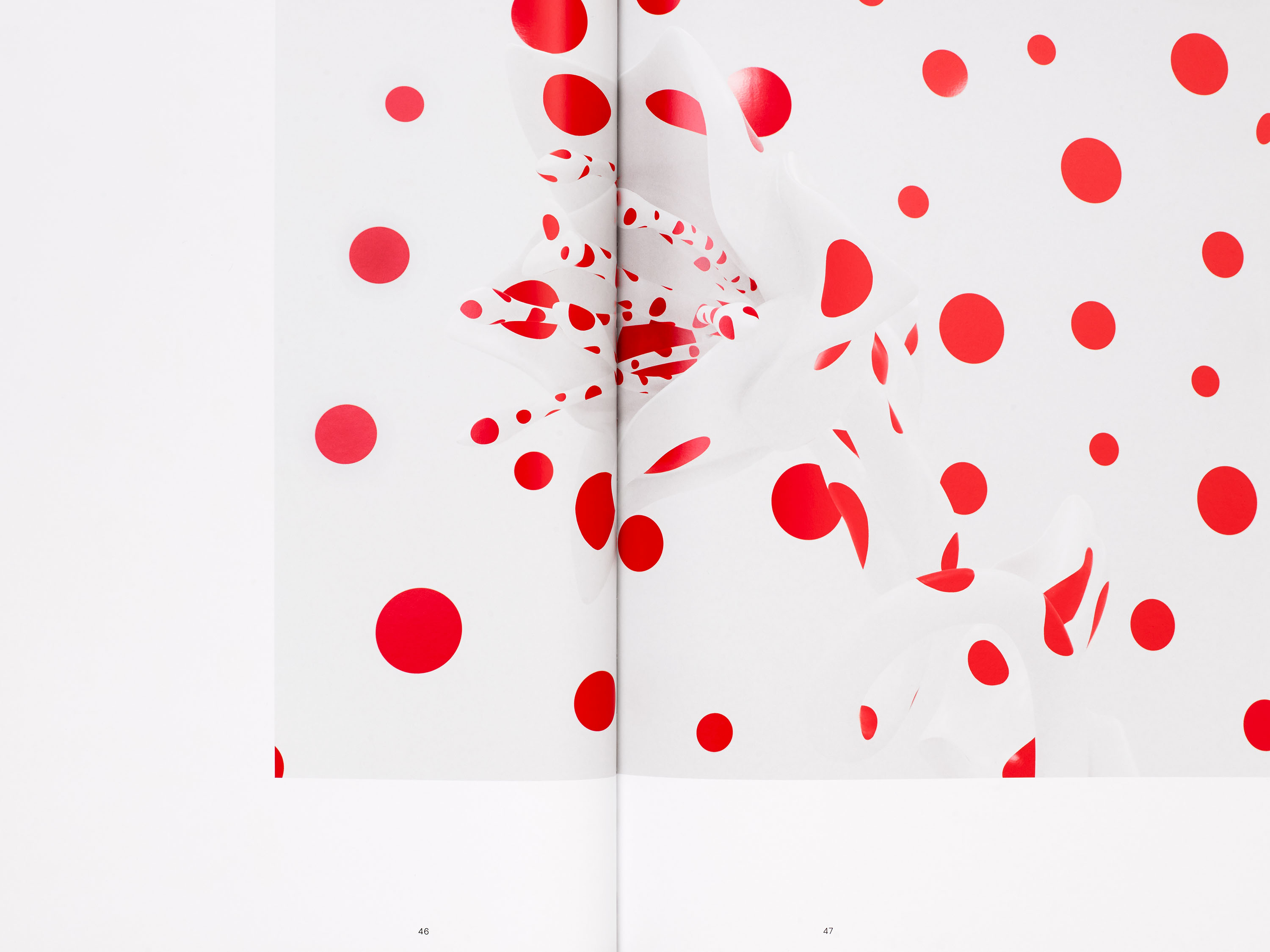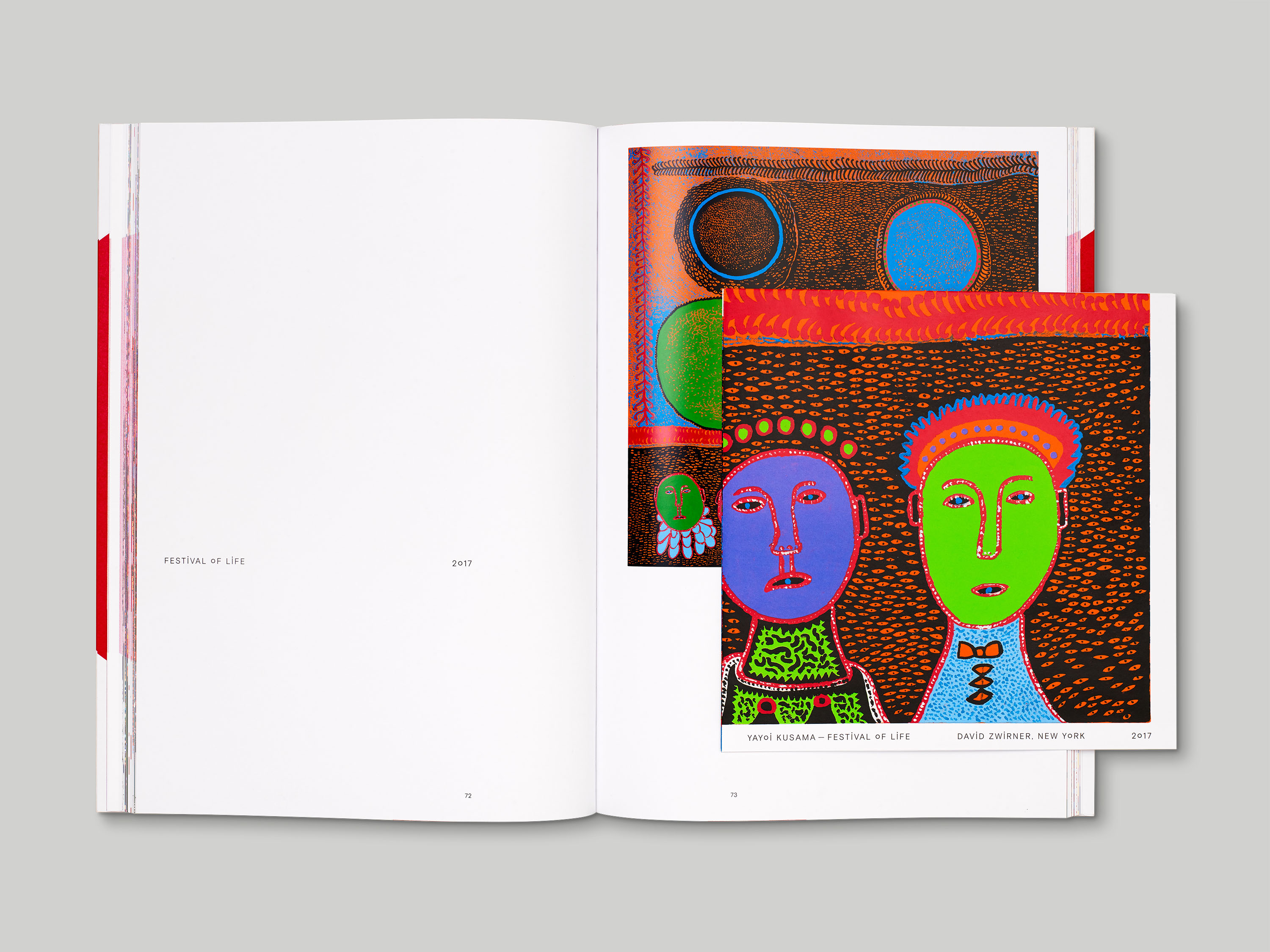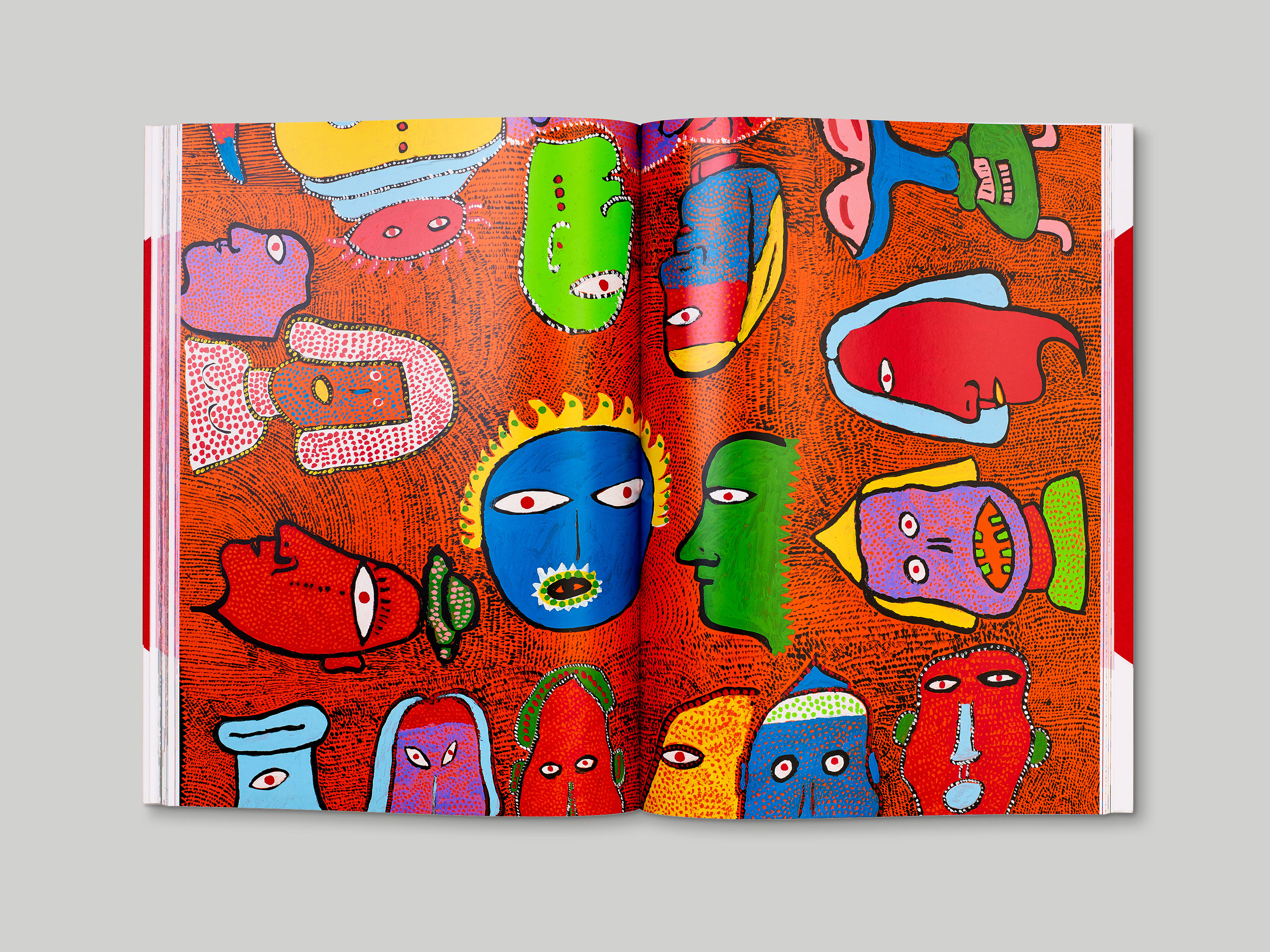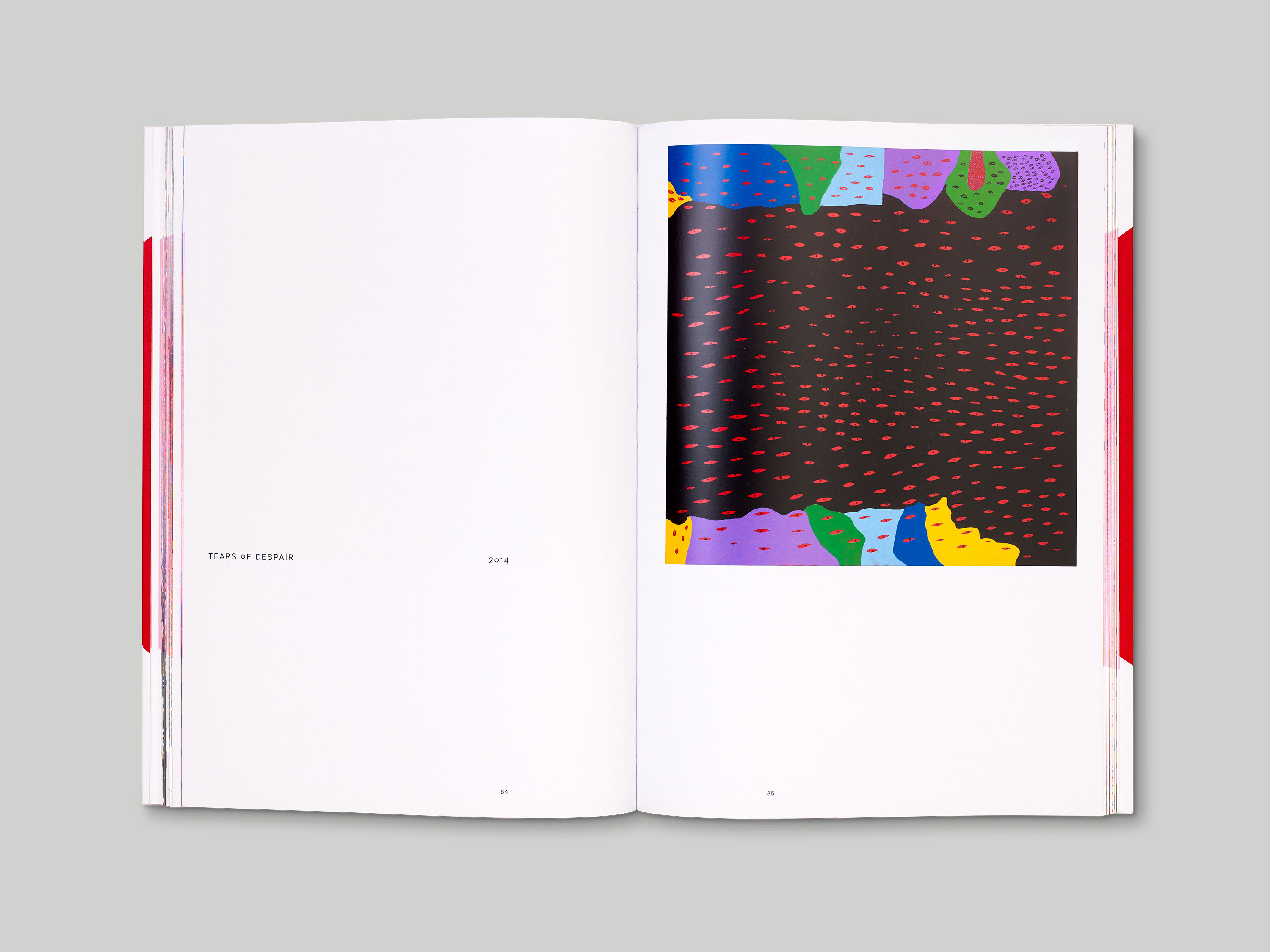 Highly personal, sensory and utopian, Yayoi Kusama's work transcends several of the most important art movements of the twentieth century, and encompasses installations, paintings, sculptures, performances and architectural interventions. We were commissioned to design this monograph to accompany Kusama's 2017 exhibition at David Zwirner, New York.
In the design of the book, we endeavoured to translate the spirit of Kusama's immersive installations and radical happenings whilst preserving a certain minimalism, giving her bold work the space it needs. The cover references the red dots of Kusama's tulip room installation, With All My Love for the Tulips, I Pray Forever (2011). The dots are reproduced at 1:1 scale, not only on the cover and spine but also around the book block edges, so that the publication can camouflage itself within the installation. A singular weight of Basis Grotesque is used, chosen for the roundness of its characters. To incorporate a reference to Kusama's dots within the typography, we made small interventions to the title type throughout the book, which was set in uppercase except for using the lowercase 'o', and placing a dot above each capital 'I'. Our design for this book was shortlisted for the D&AD Awards 2019.
The exhibition, held concurrently with another exhibition of Kusama's work at David Zwirner on the Upper East Side, included a selection of paintings from her iconic My Eternal Soul series, new large-scale flower sculptures, a polka-dotted environment, and two Infinity Mirror Rooms.