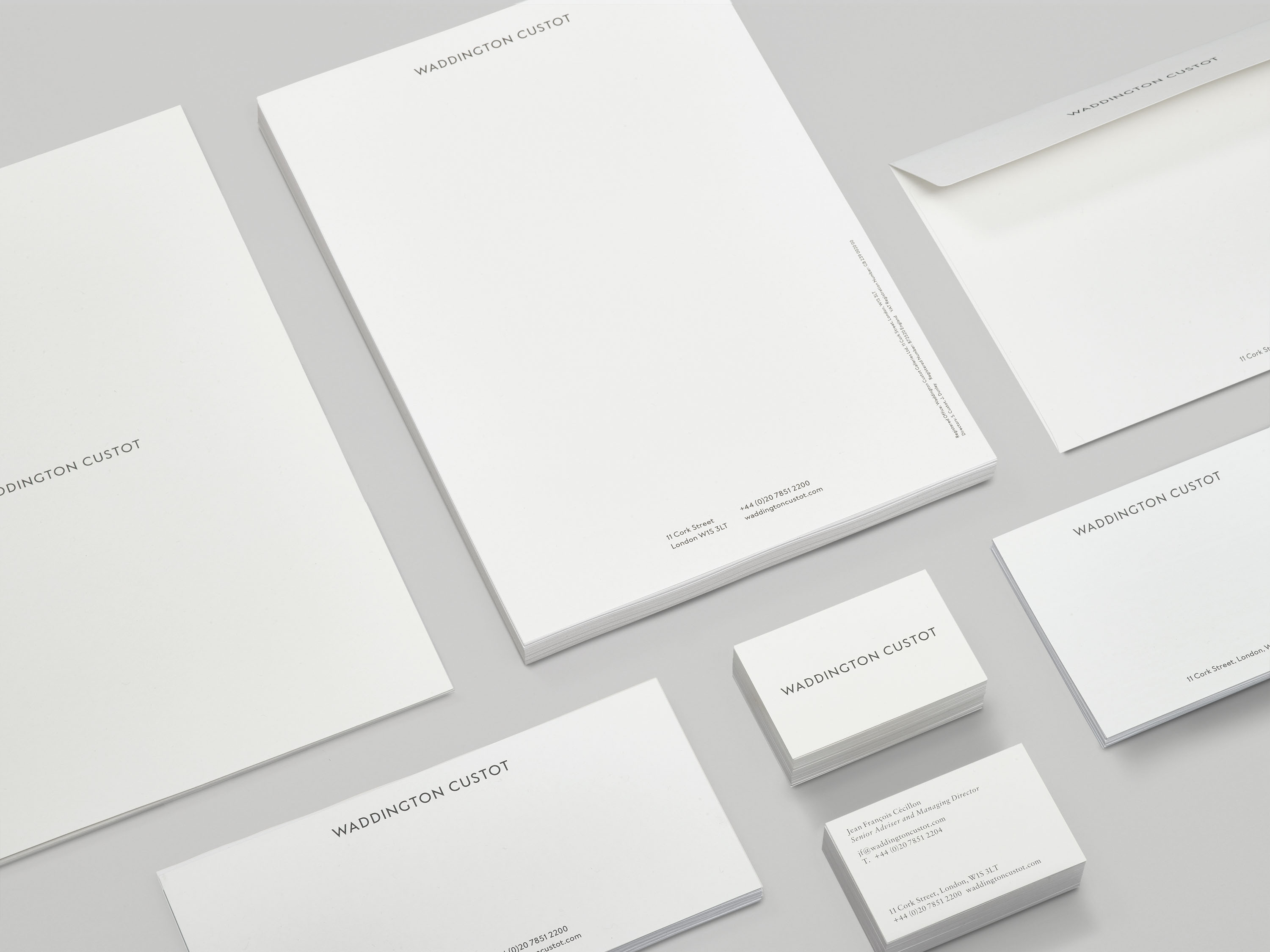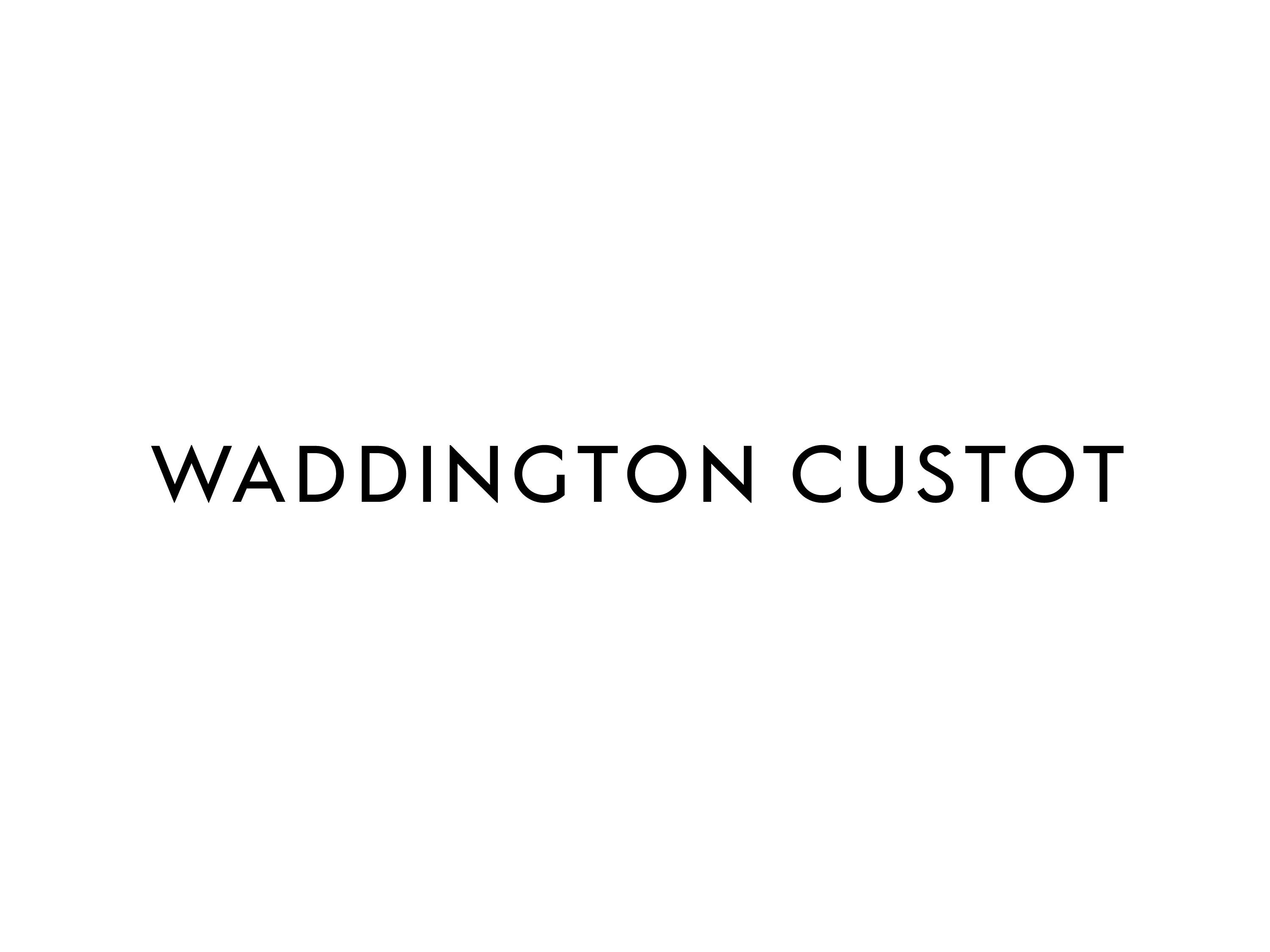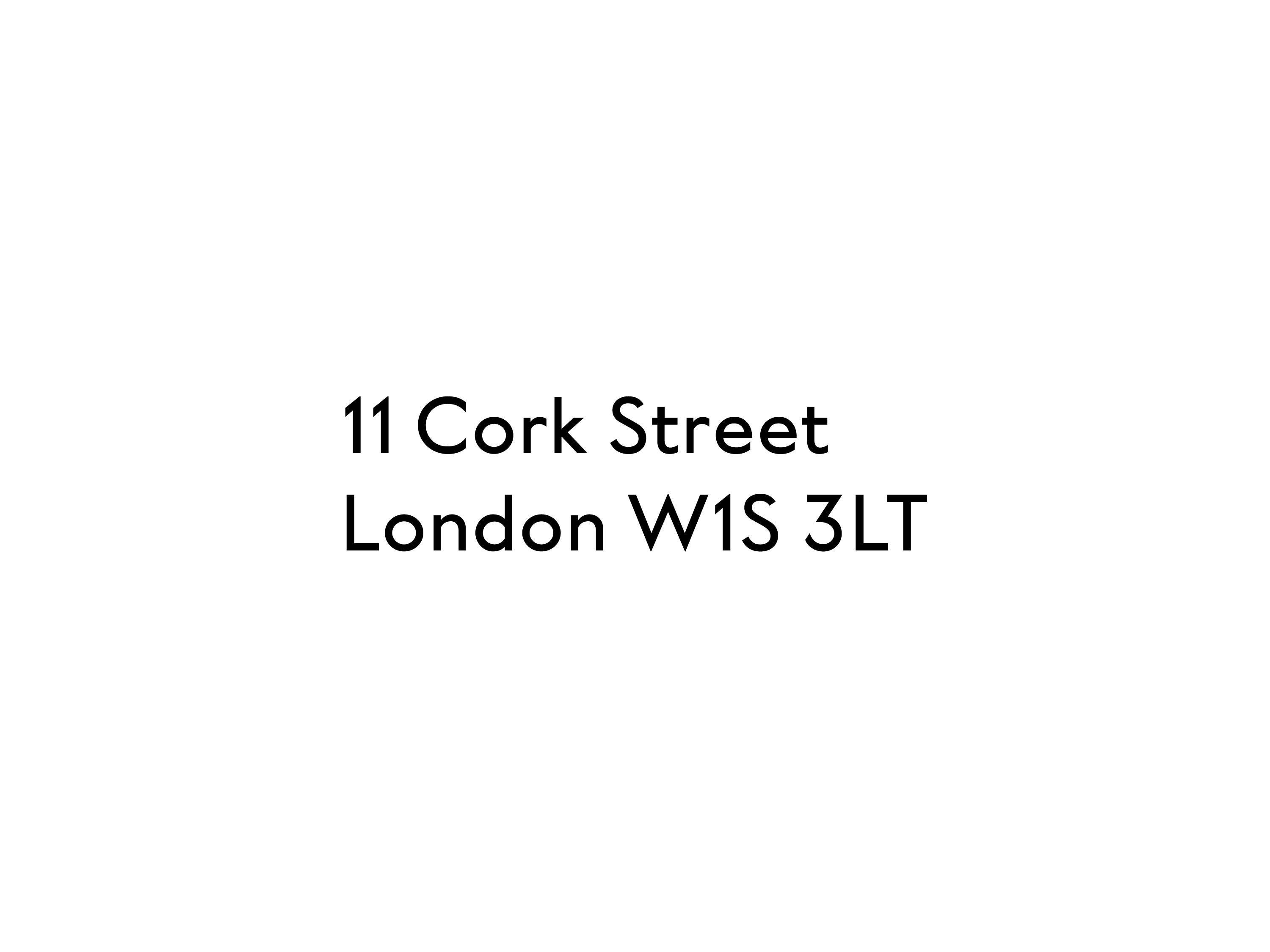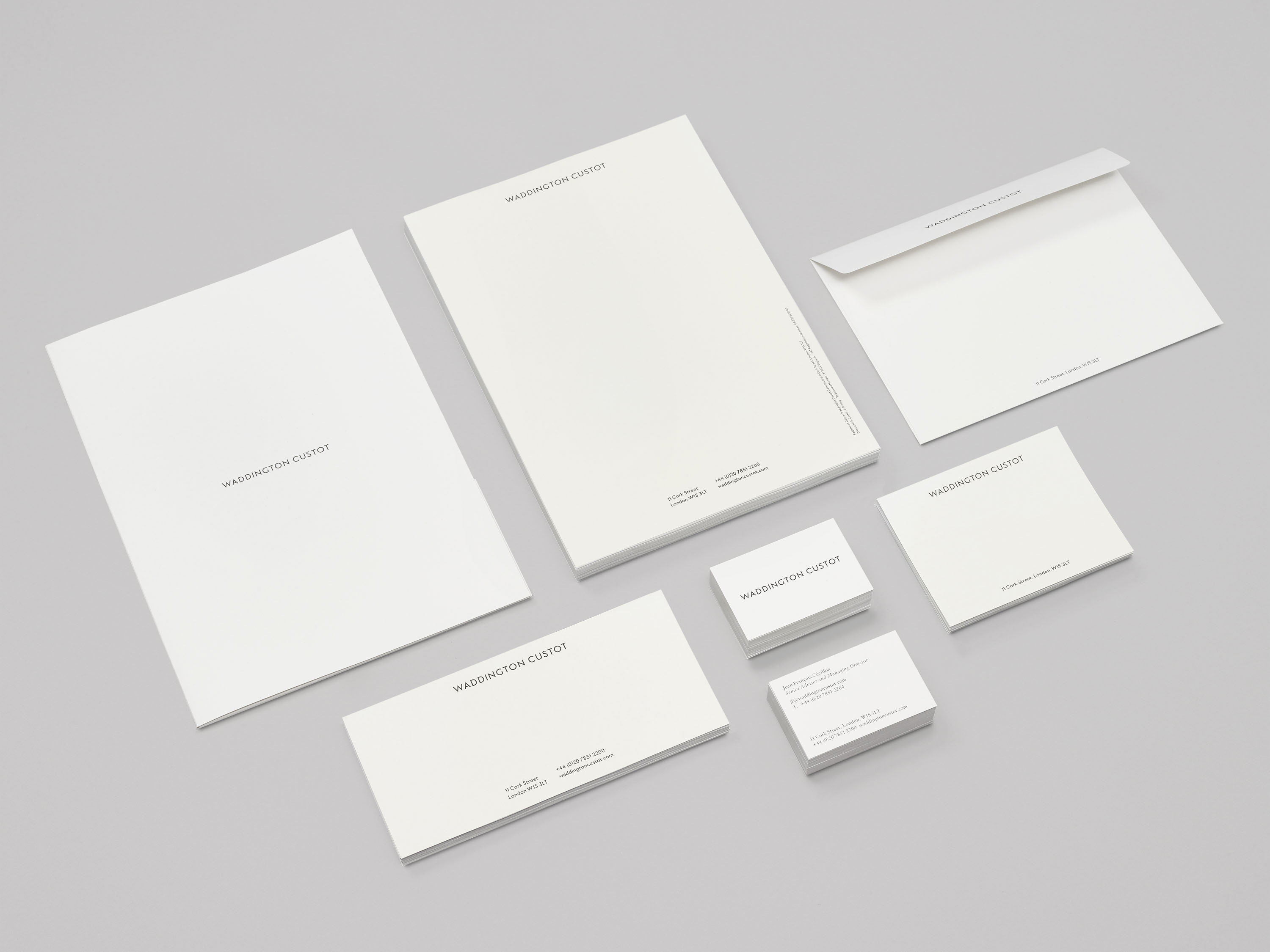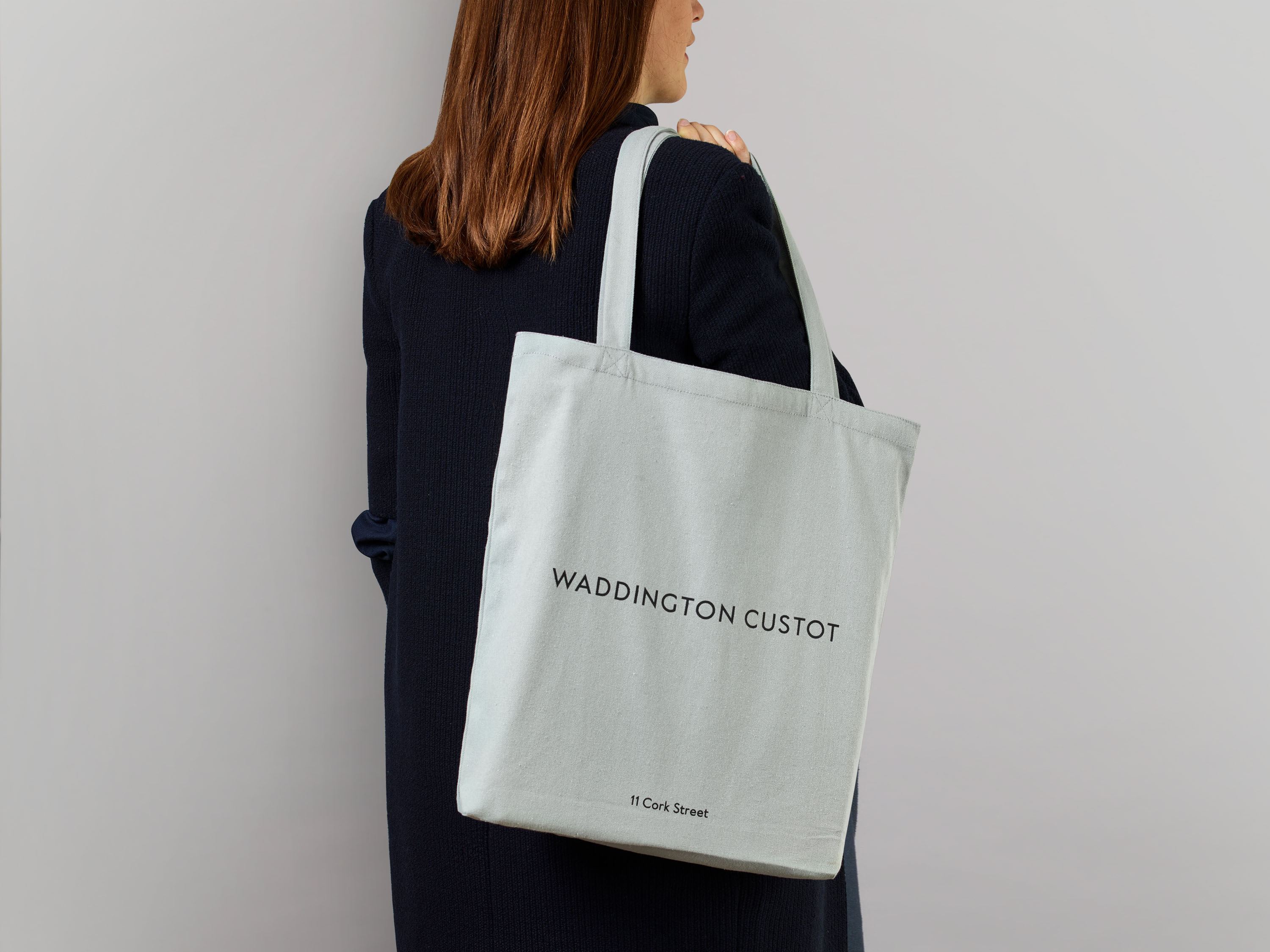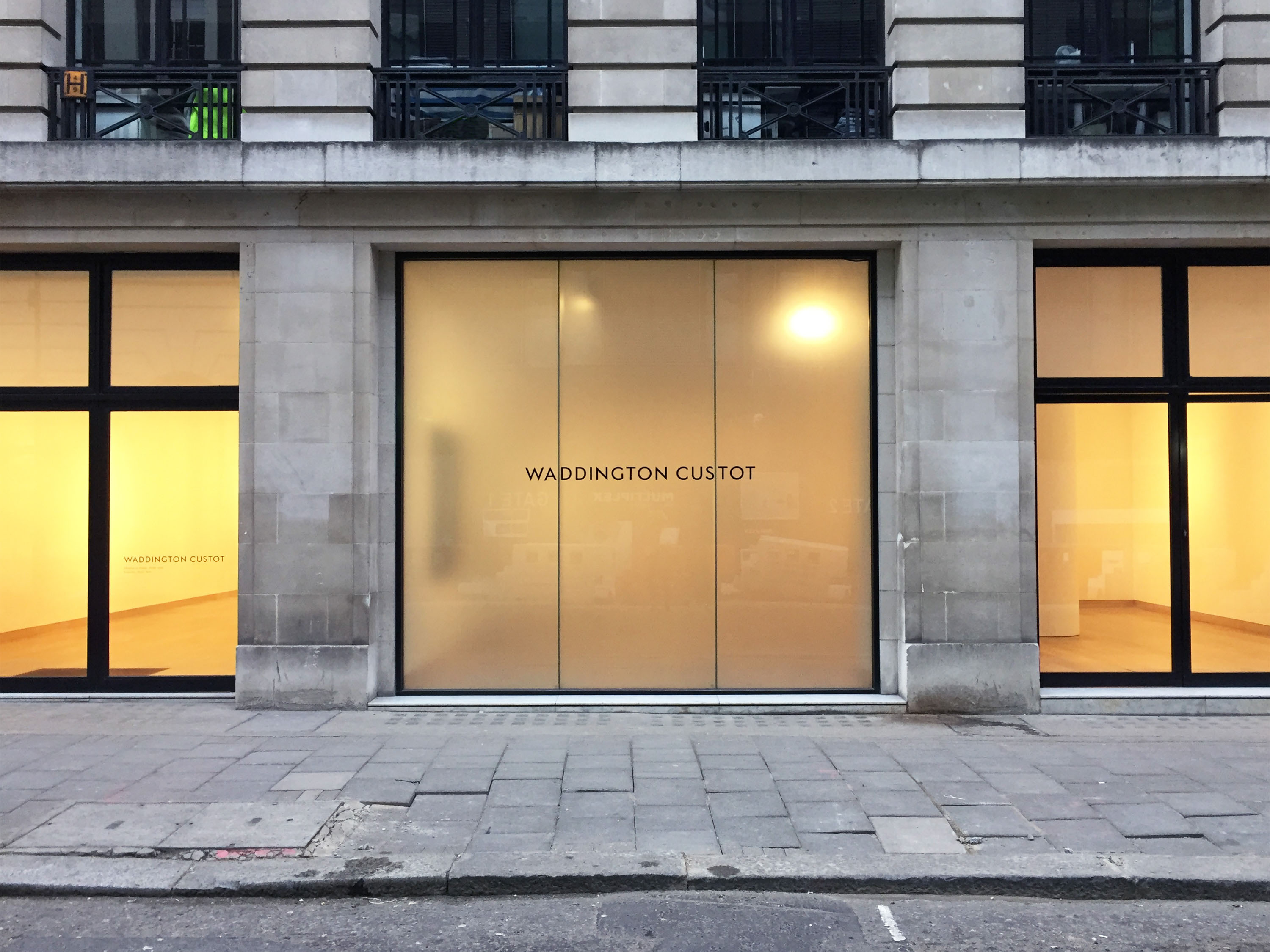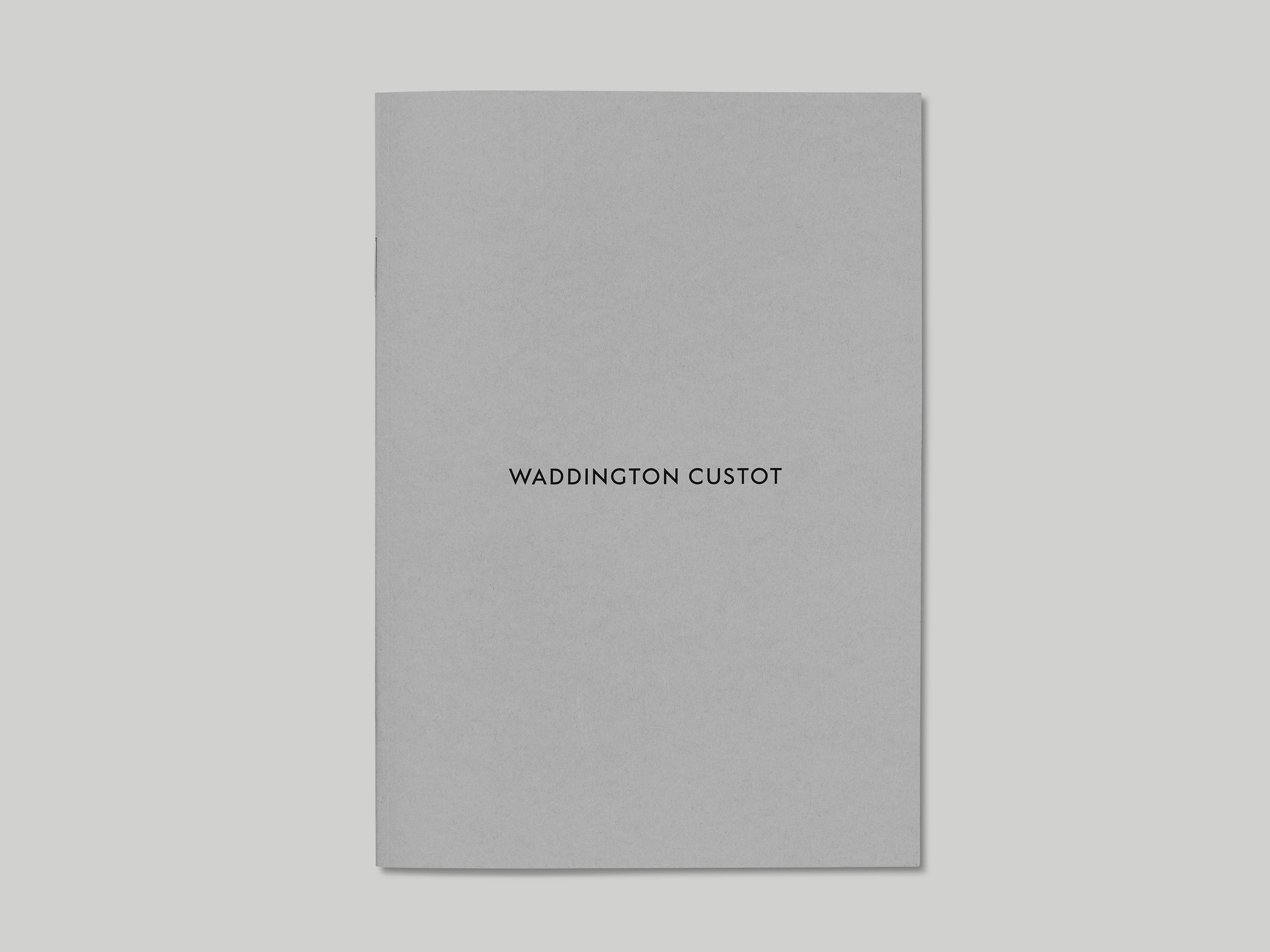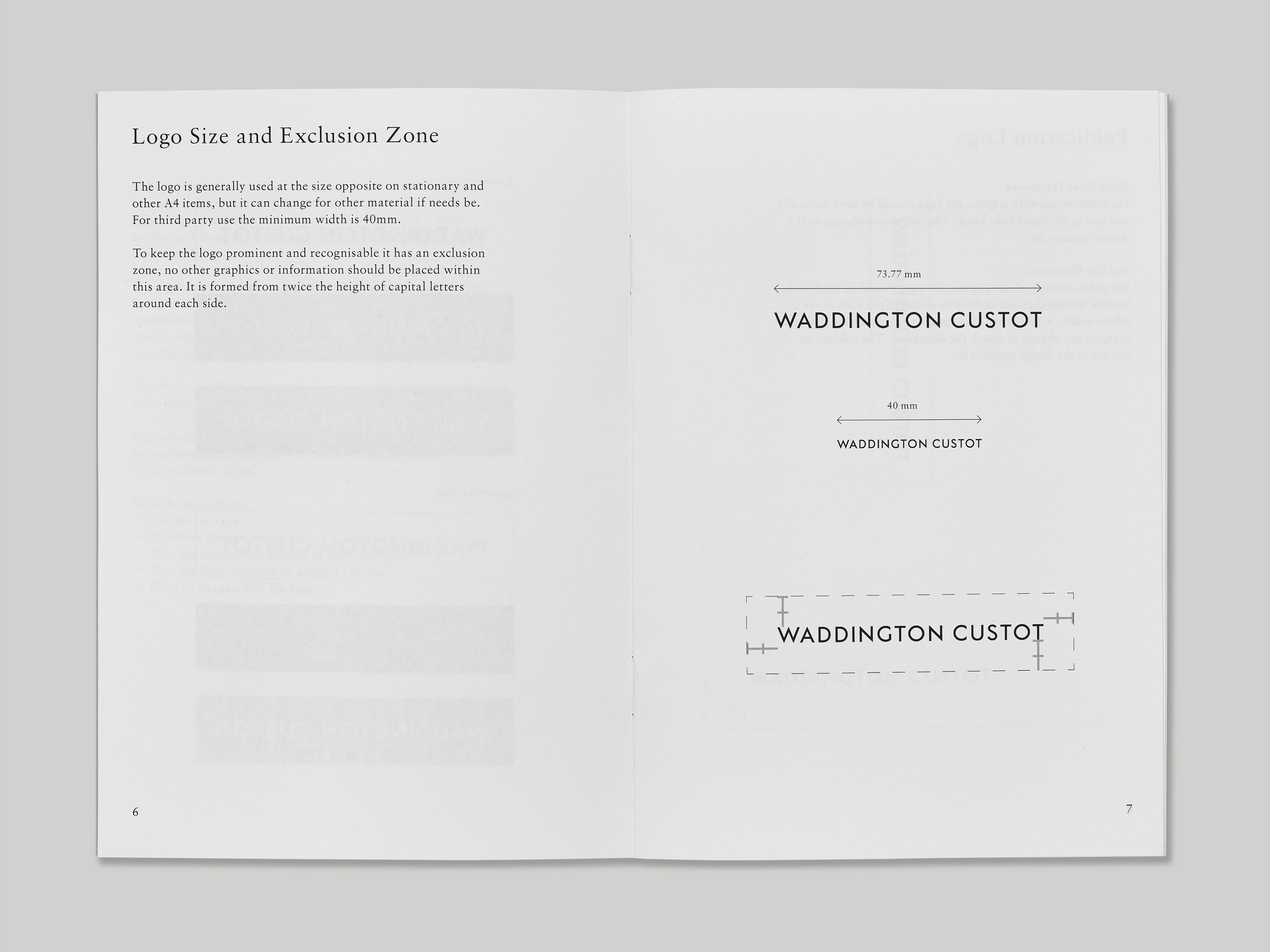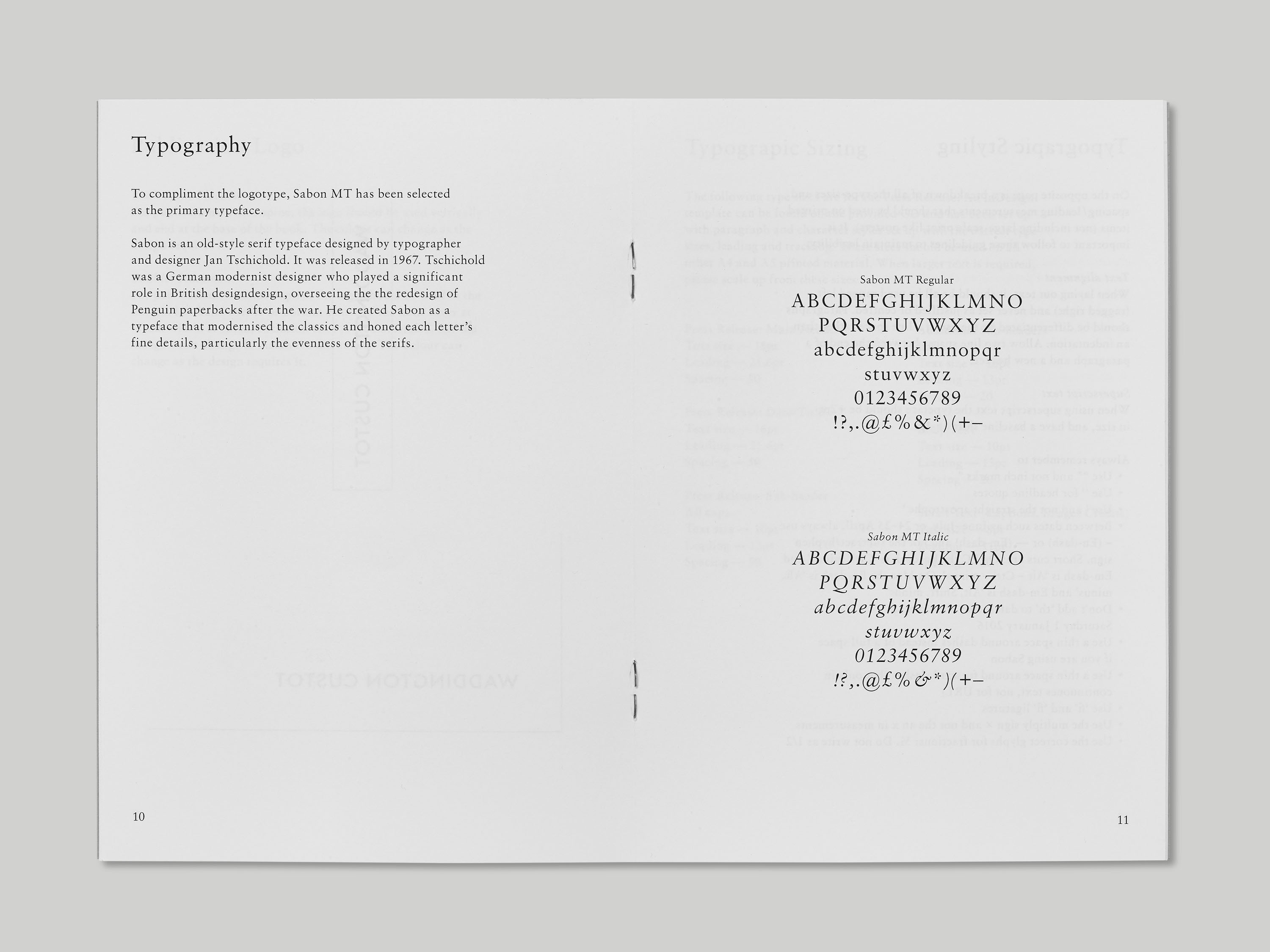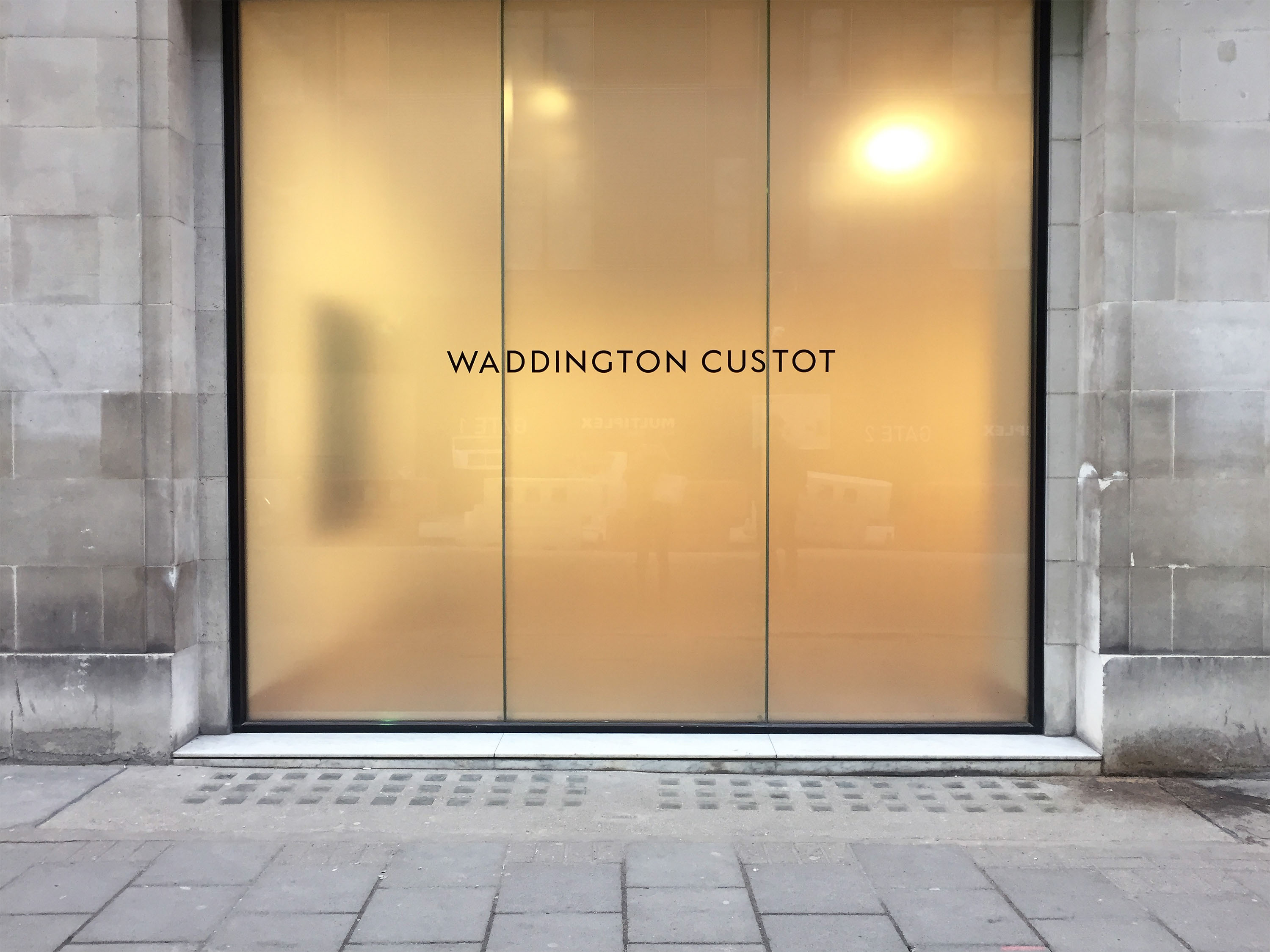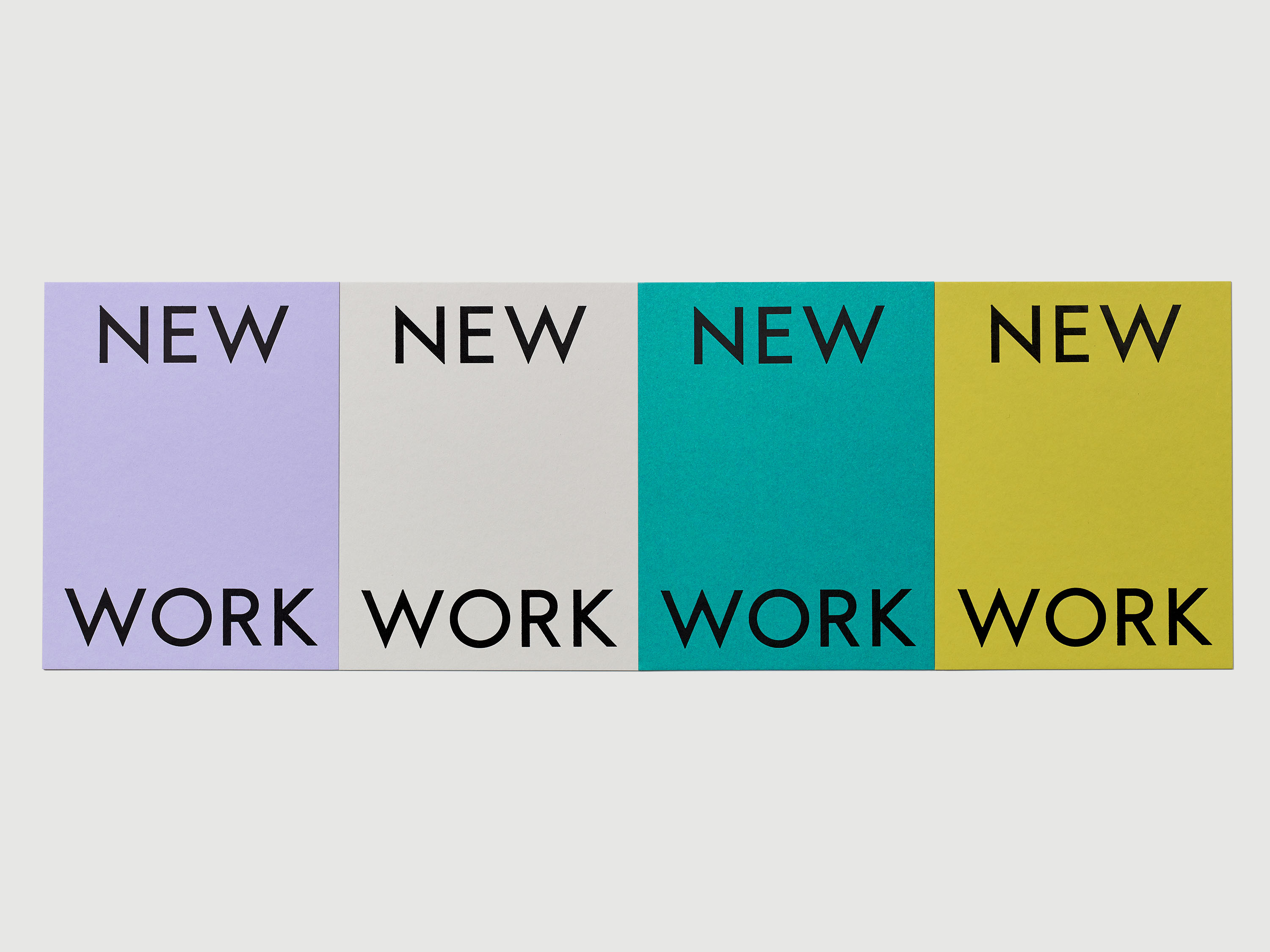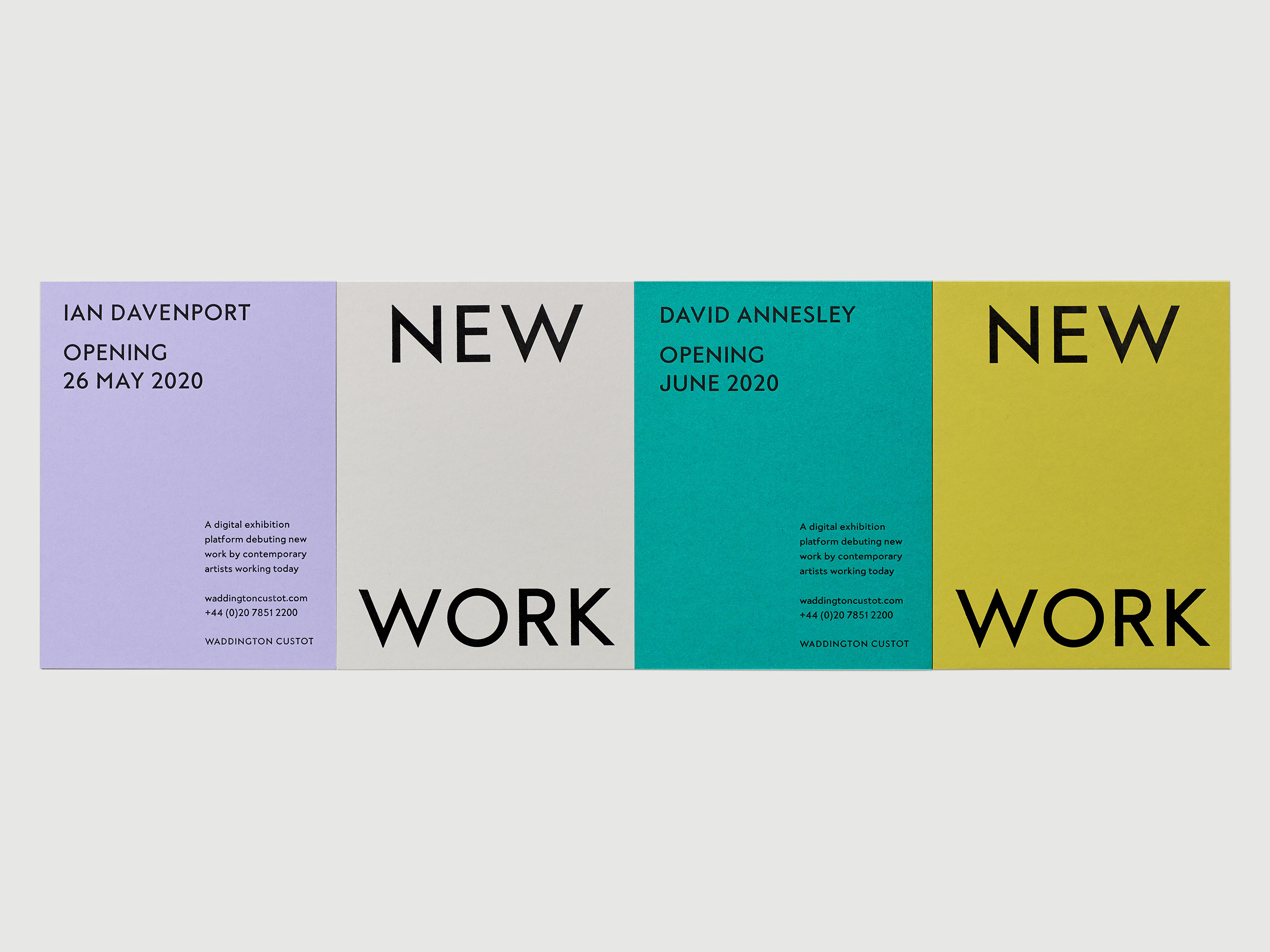 Waddington Custot is a gallery on London's Cork Street, founded in 1966, which specialises in modern and contemporary works of art. The gallery represents a wide range of contemporary artists, in addition to the estates of several significant 20th-century artists. A stalwart of the London art scene, Waddington Custot established the multi-gallery prototype used by many of the world's leading art galleries today.
We were commissioned to create a new visual identity for Waddington Custot in 2016. To create the new logotype, we designed a bespoke typeface, Marquis, based on early 20th-century Humanist sans serifs including Granby and Gill Sans. The letterforms, spacing and weight within the logotype were then adjusted to create a more balanced result, to appear contemporary whilst remaining respectful of the gallery's heritage. This was paired with Sabon for body text on materials ranging from stationery to press releases, sales sheets, tote bags and e-newsletters.
Waddington Custot Galleries was founded by Leslie Waddington. Considered one of the last of the old-school dealers, Waddington always valued thorough research and provenance, and the gallery was known for an erudite approach to its dealings. Stéphane Custot joined the gallery in 2011 and Waddington and Custot began a shared partnership.
Granby was designed by the Sheffield-based Stephenson Blake type foundry in 1930, as a response to the popularity of new Humanist style lettering of the English typefaces Gill Sans and Johnston. There are several key differences between Granby and its contemporaries. Amongst these are spurs at the top of lower-case characters like 'p' and 'a', longer strokes on the capitals, a single-storey lower 'g', a straight top to the '3', and a straight lower leg to the capital 'R'. These details help to give the typeface a different sensibility from Gill Sans.