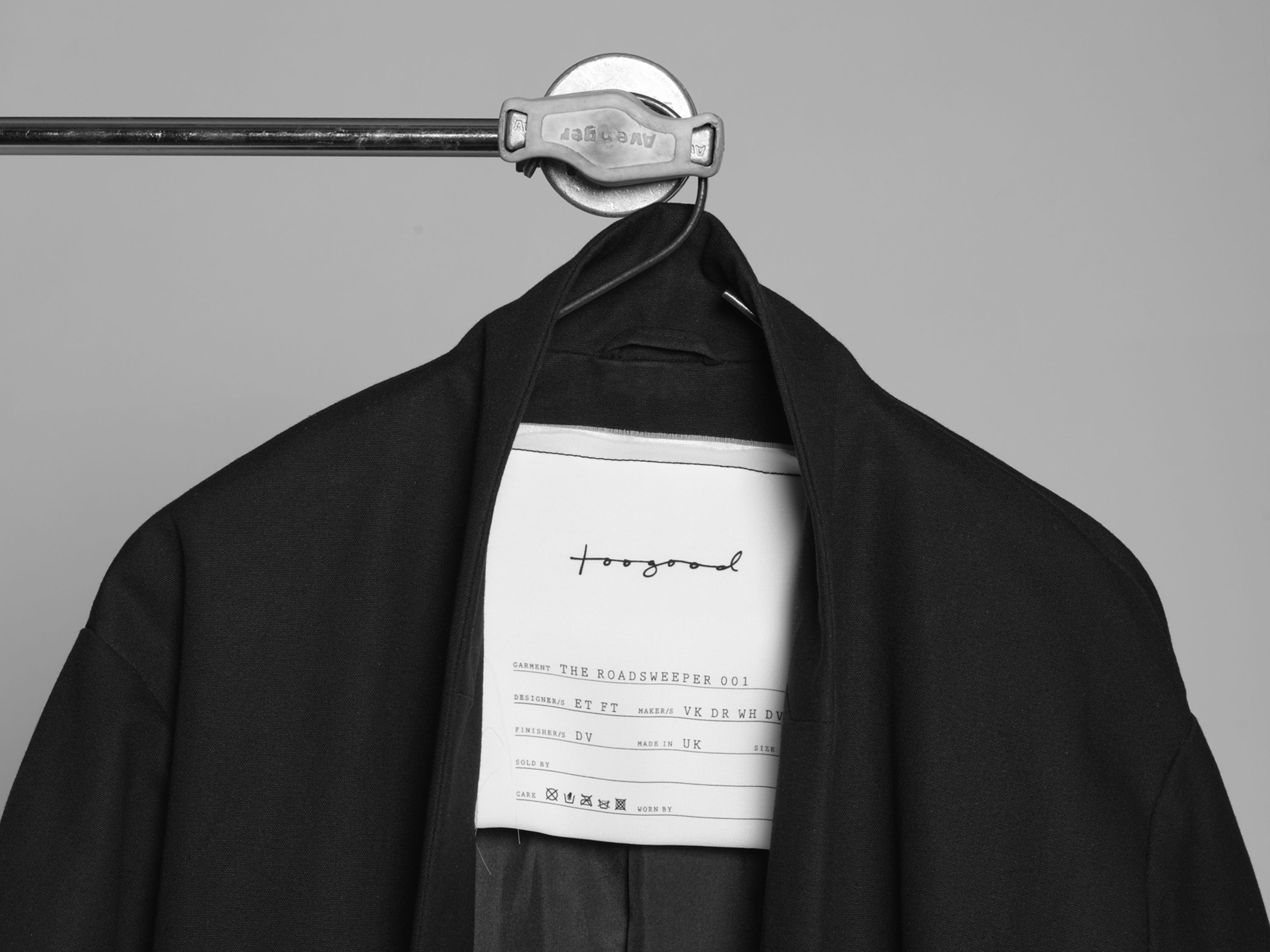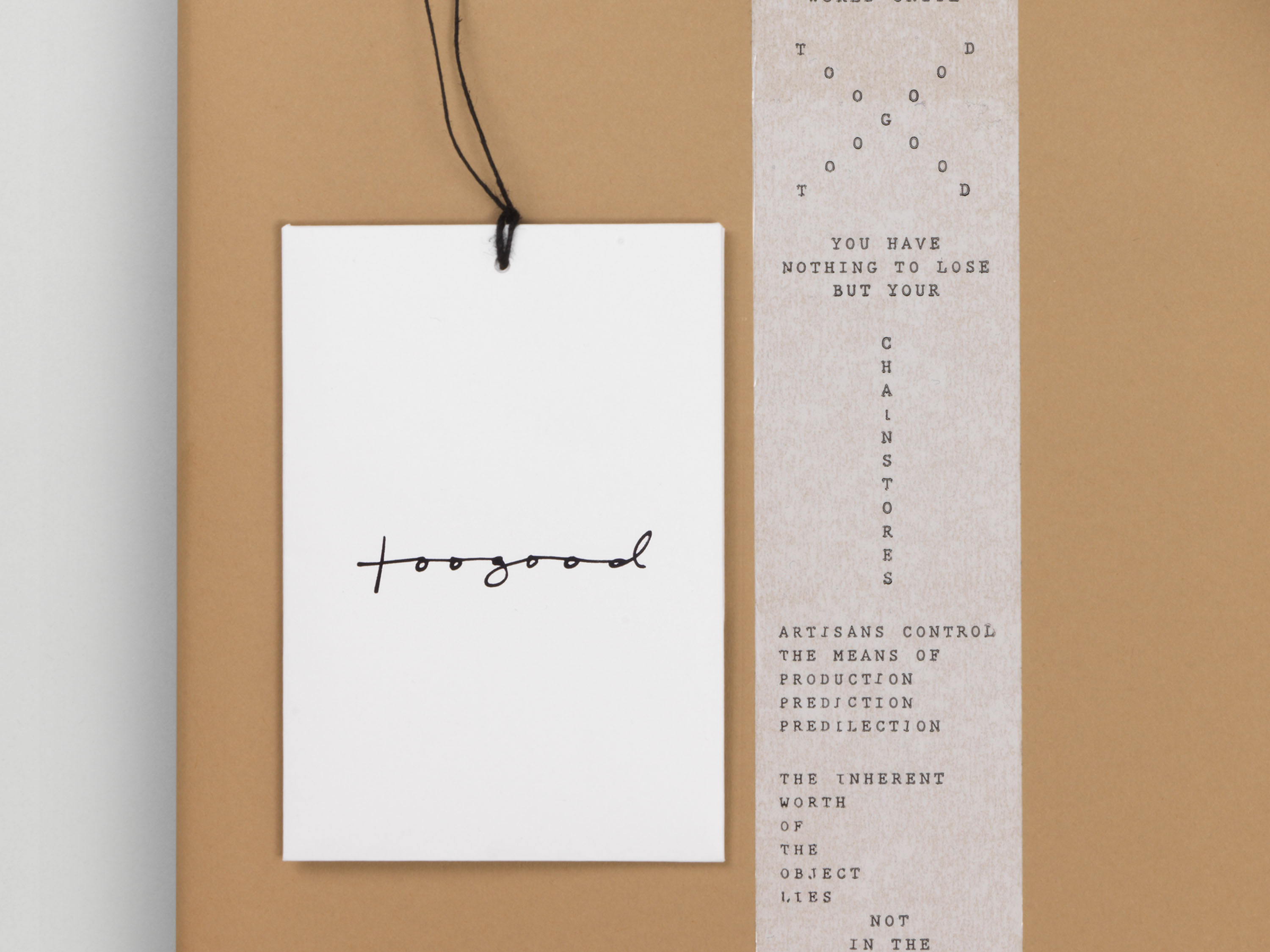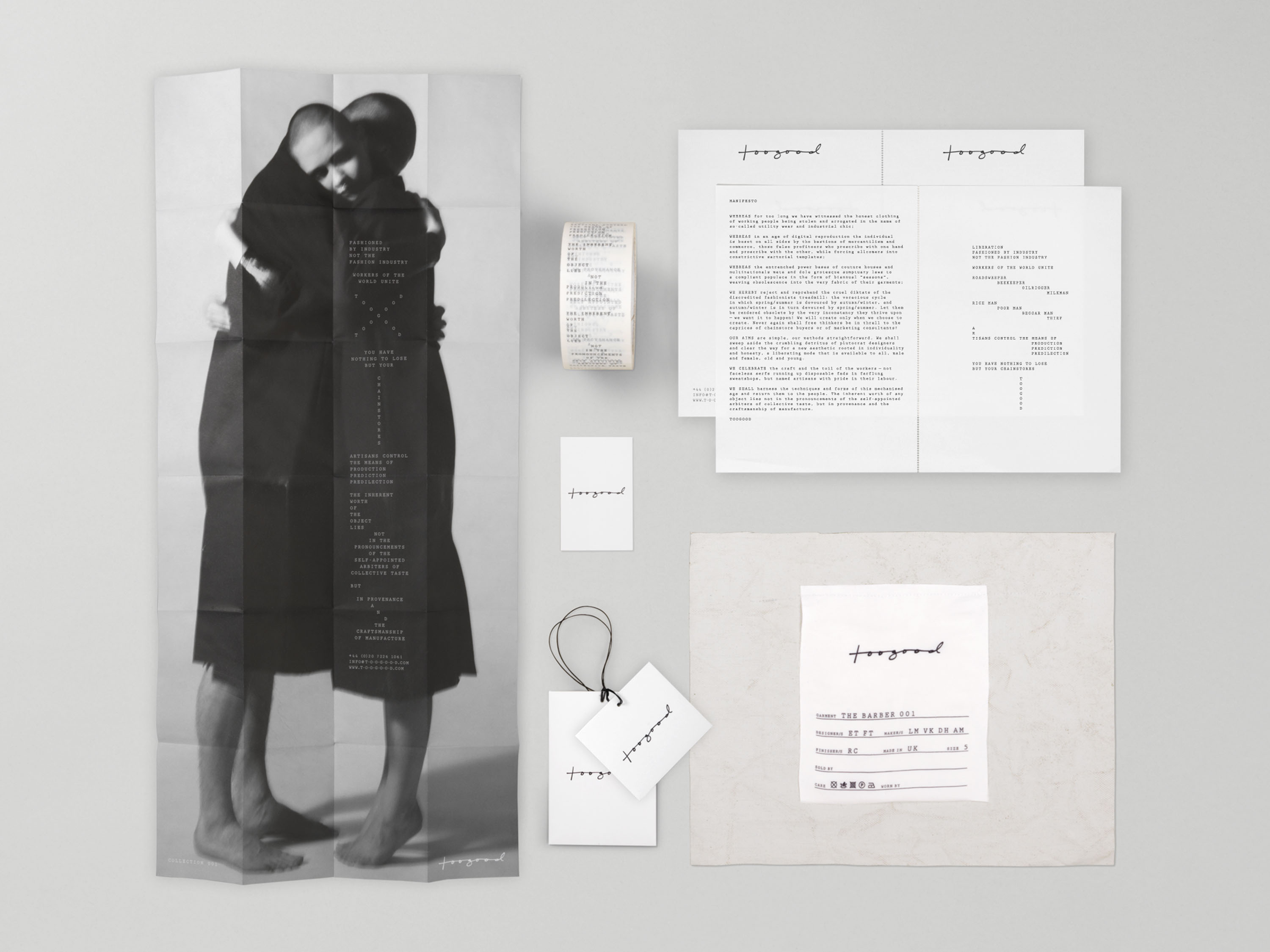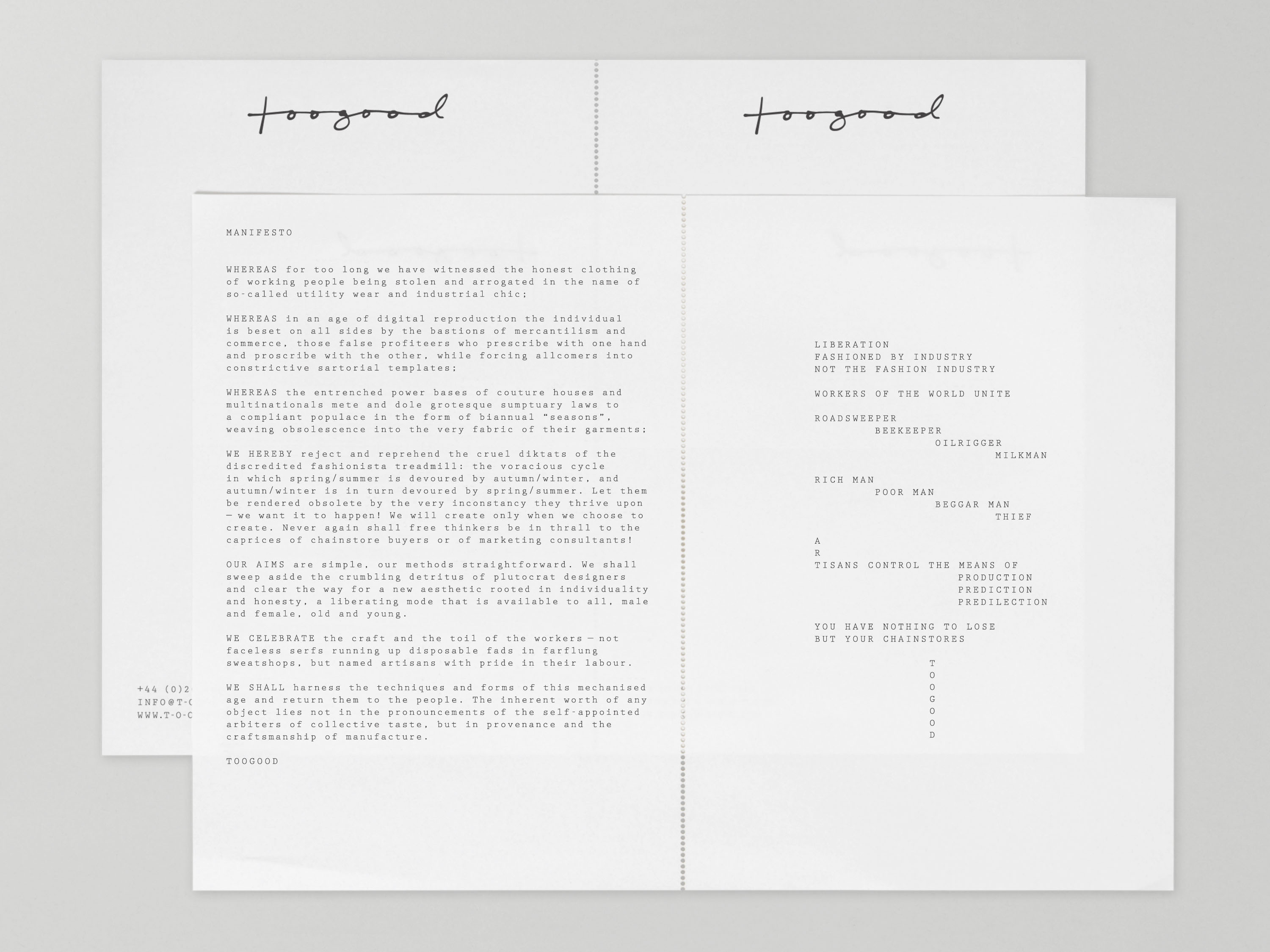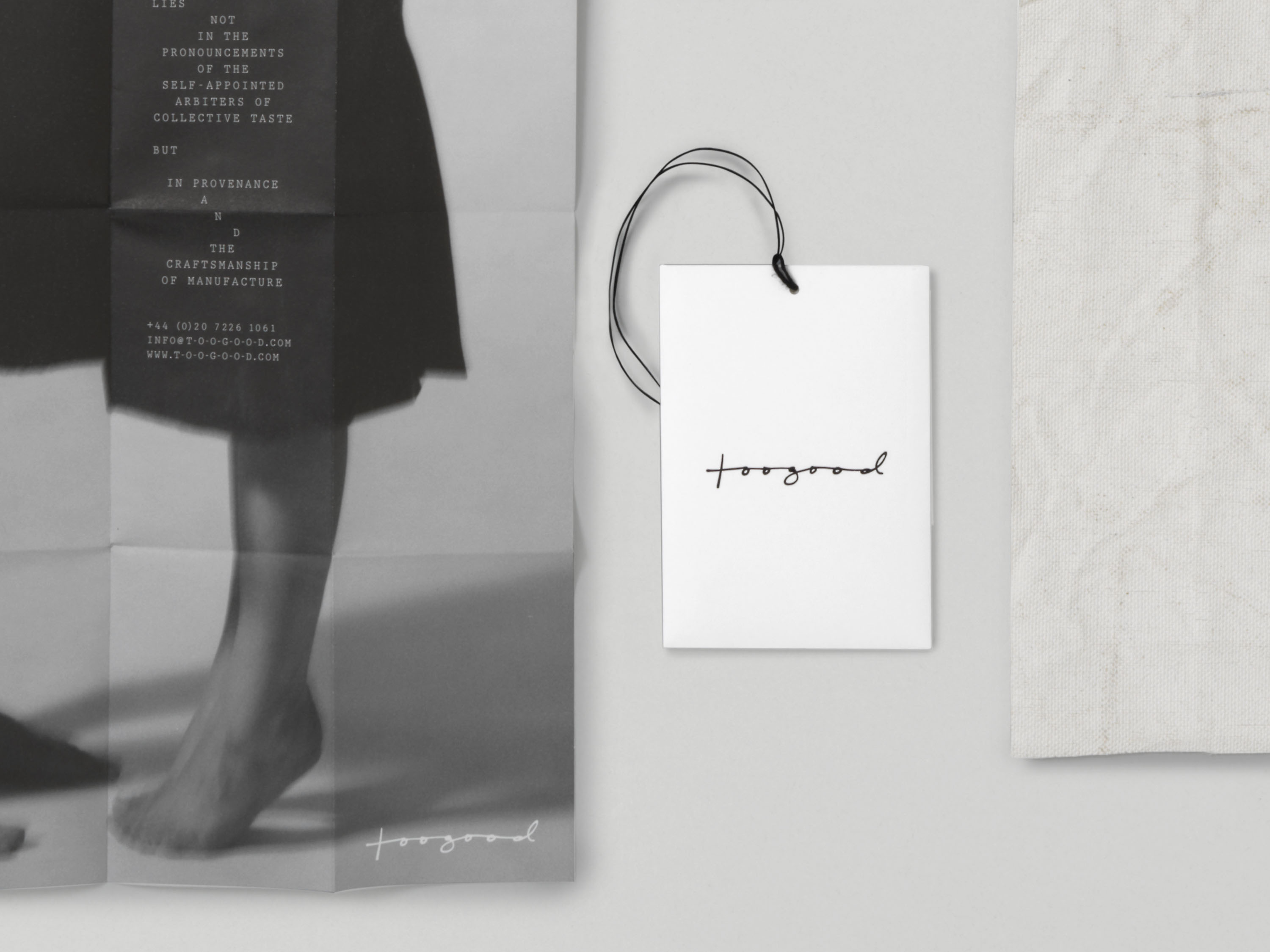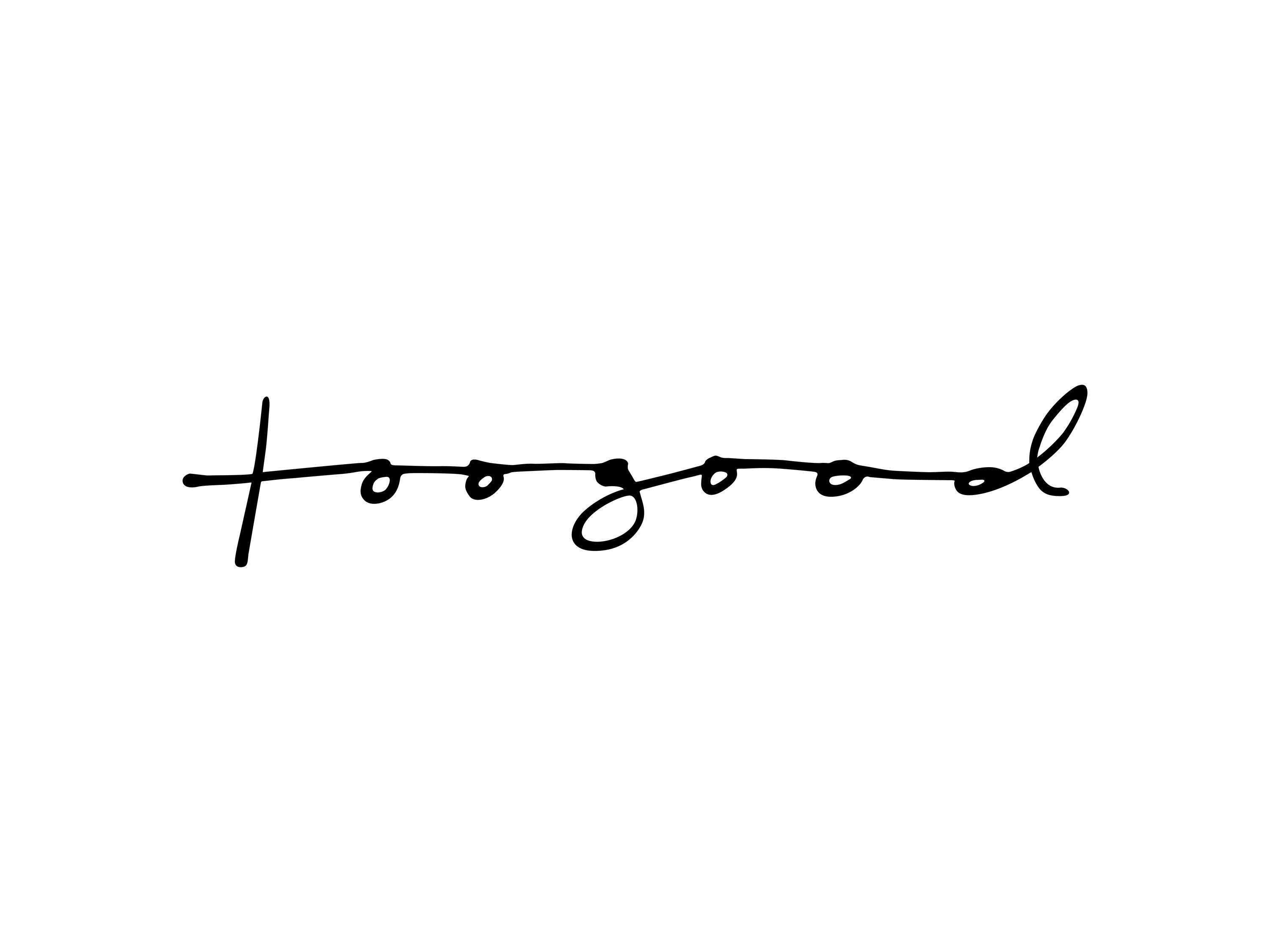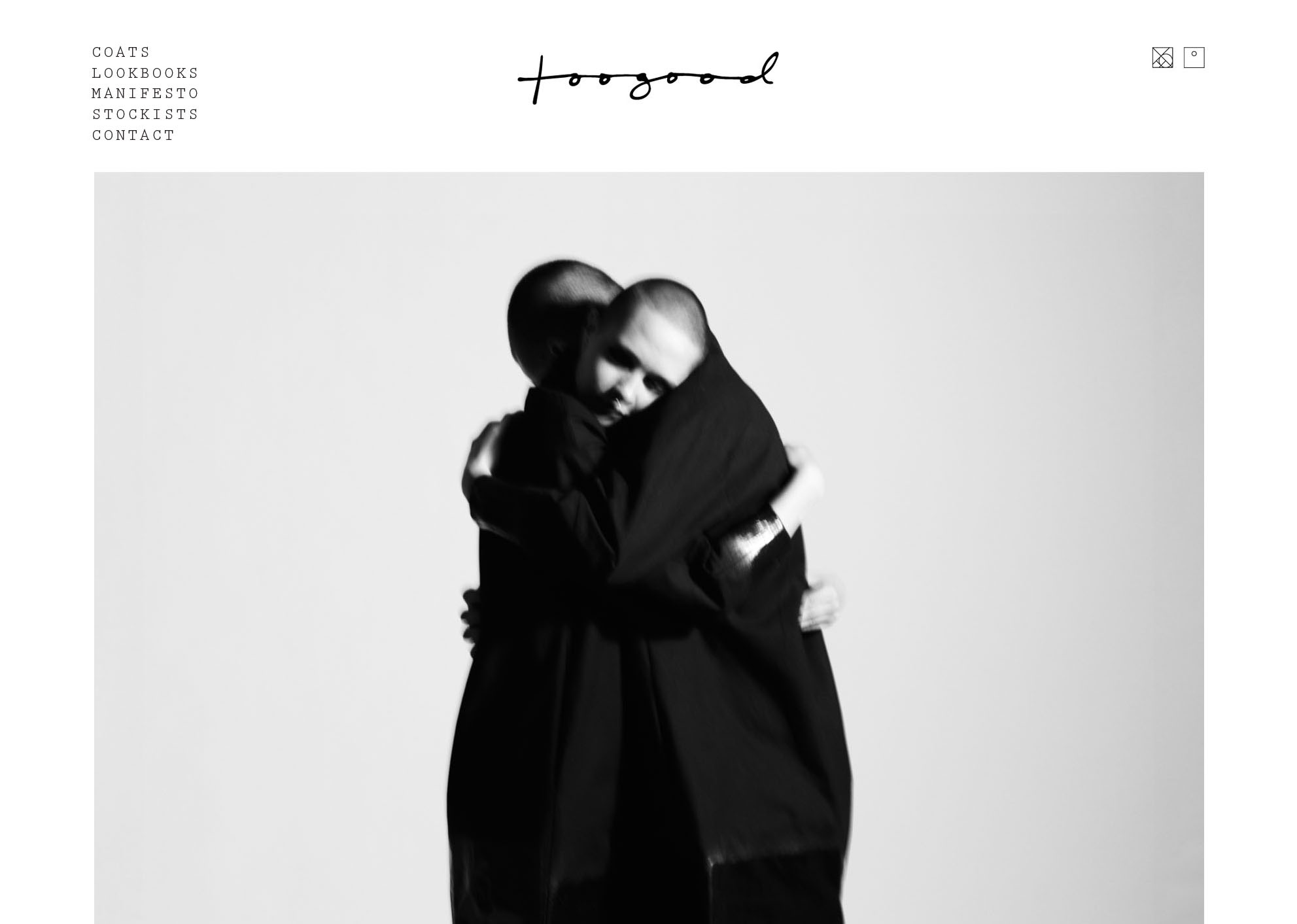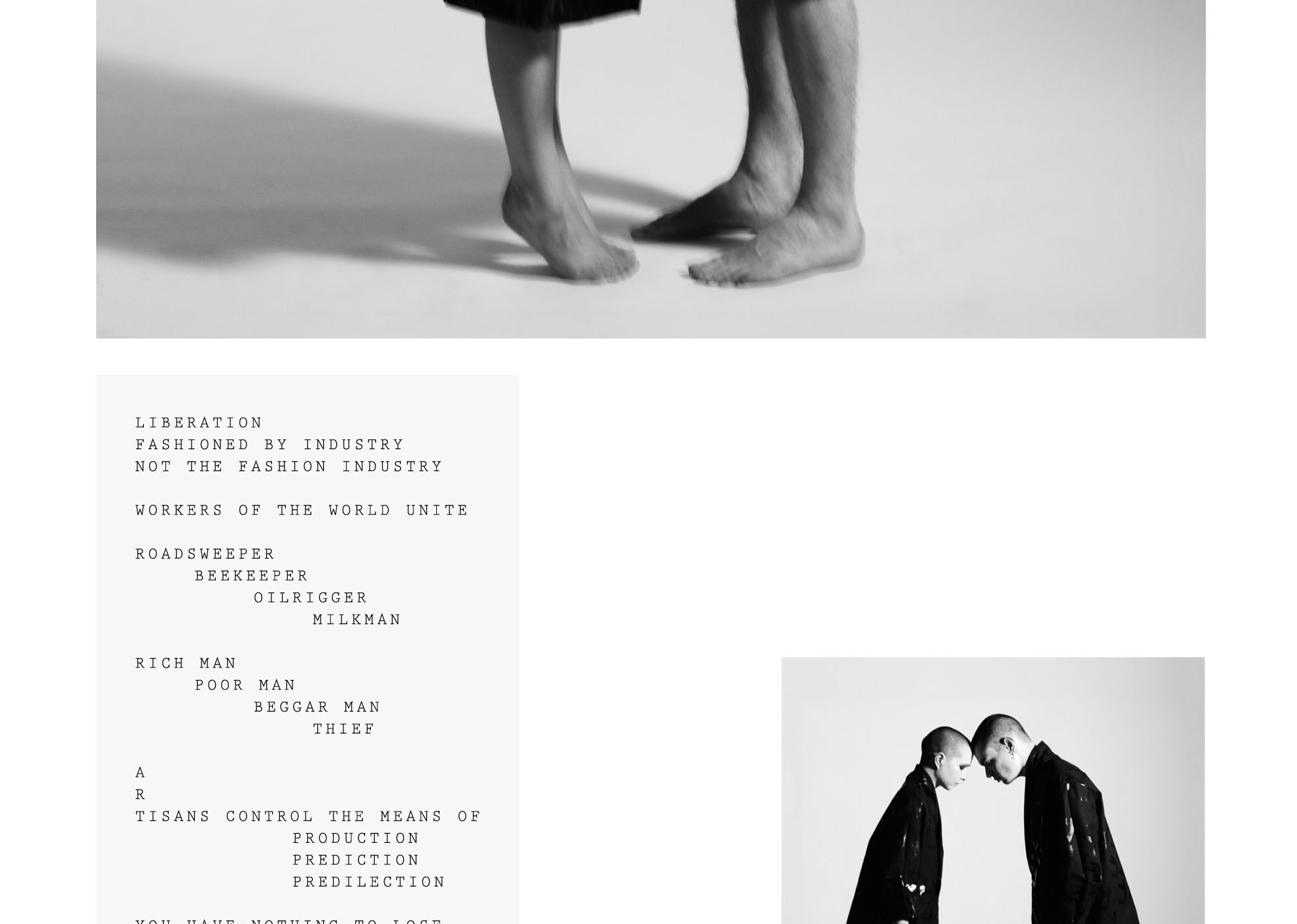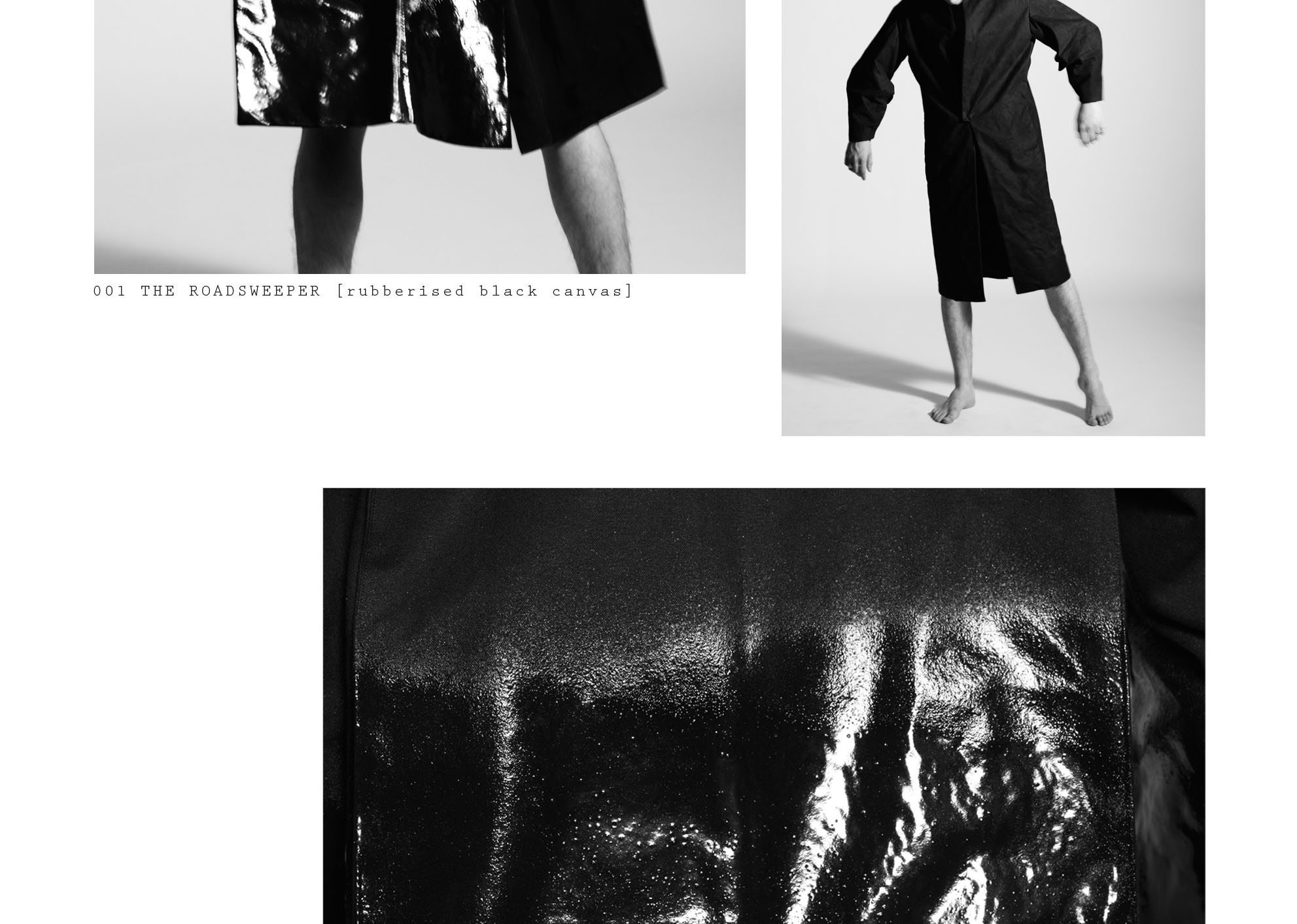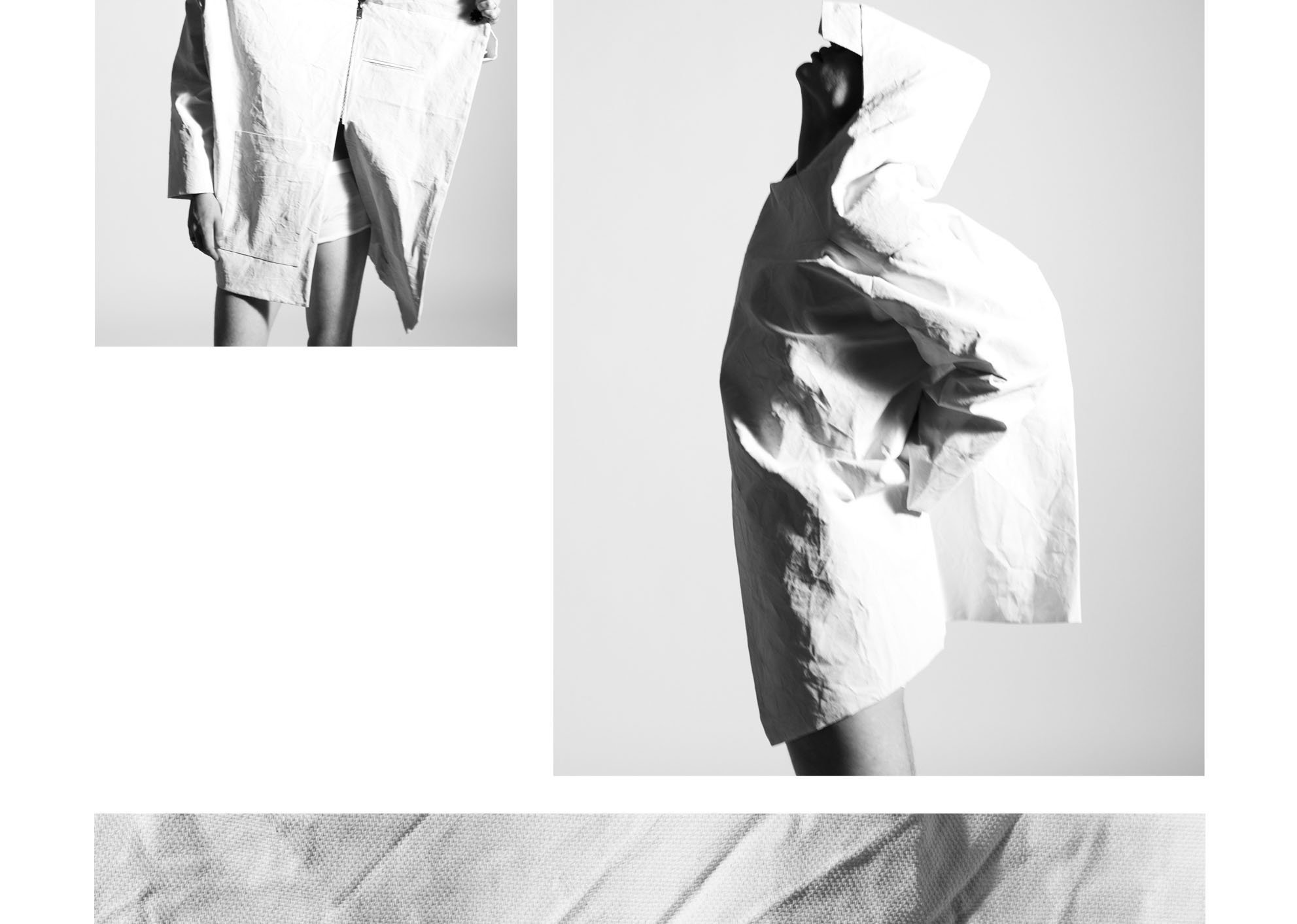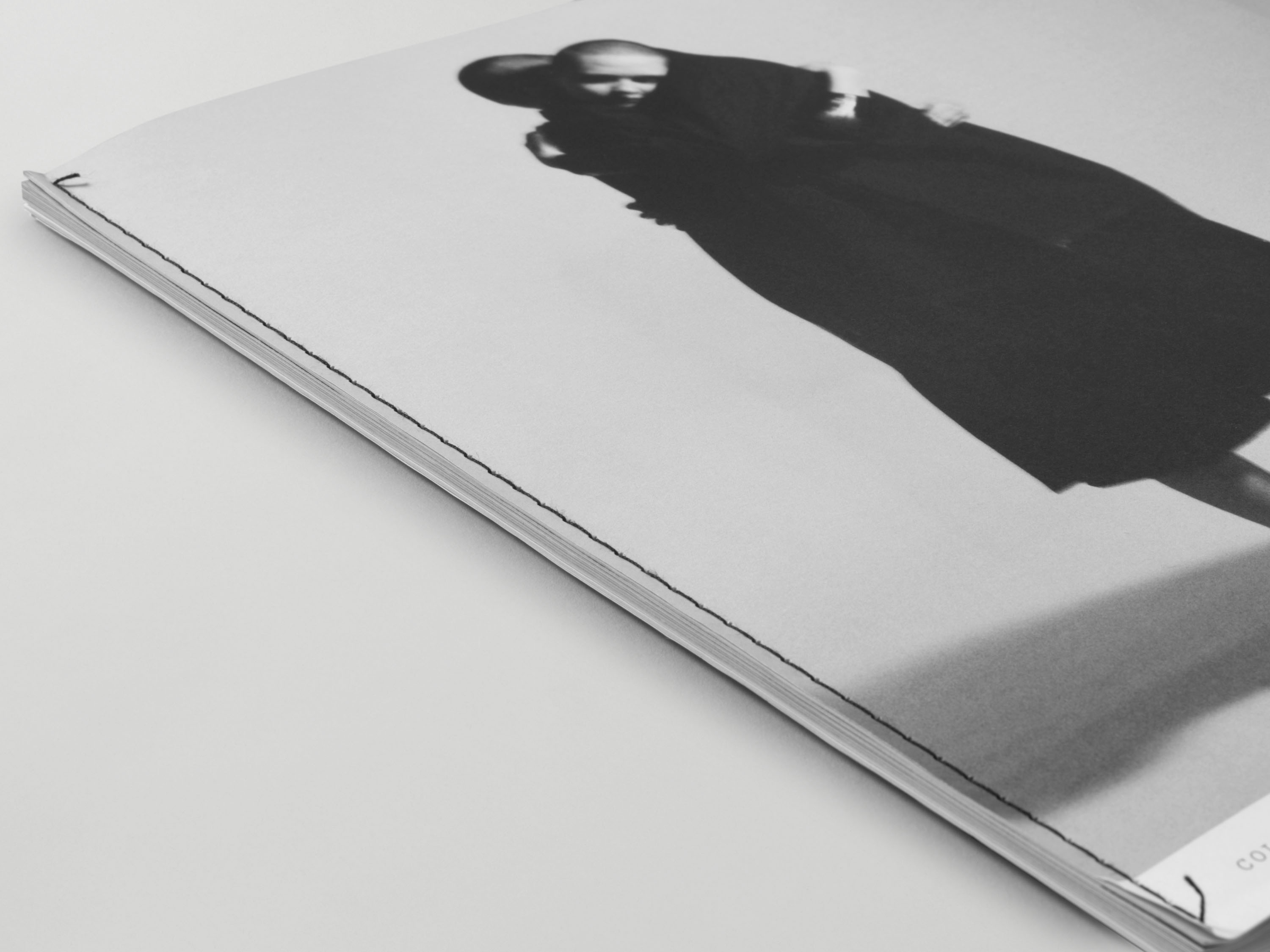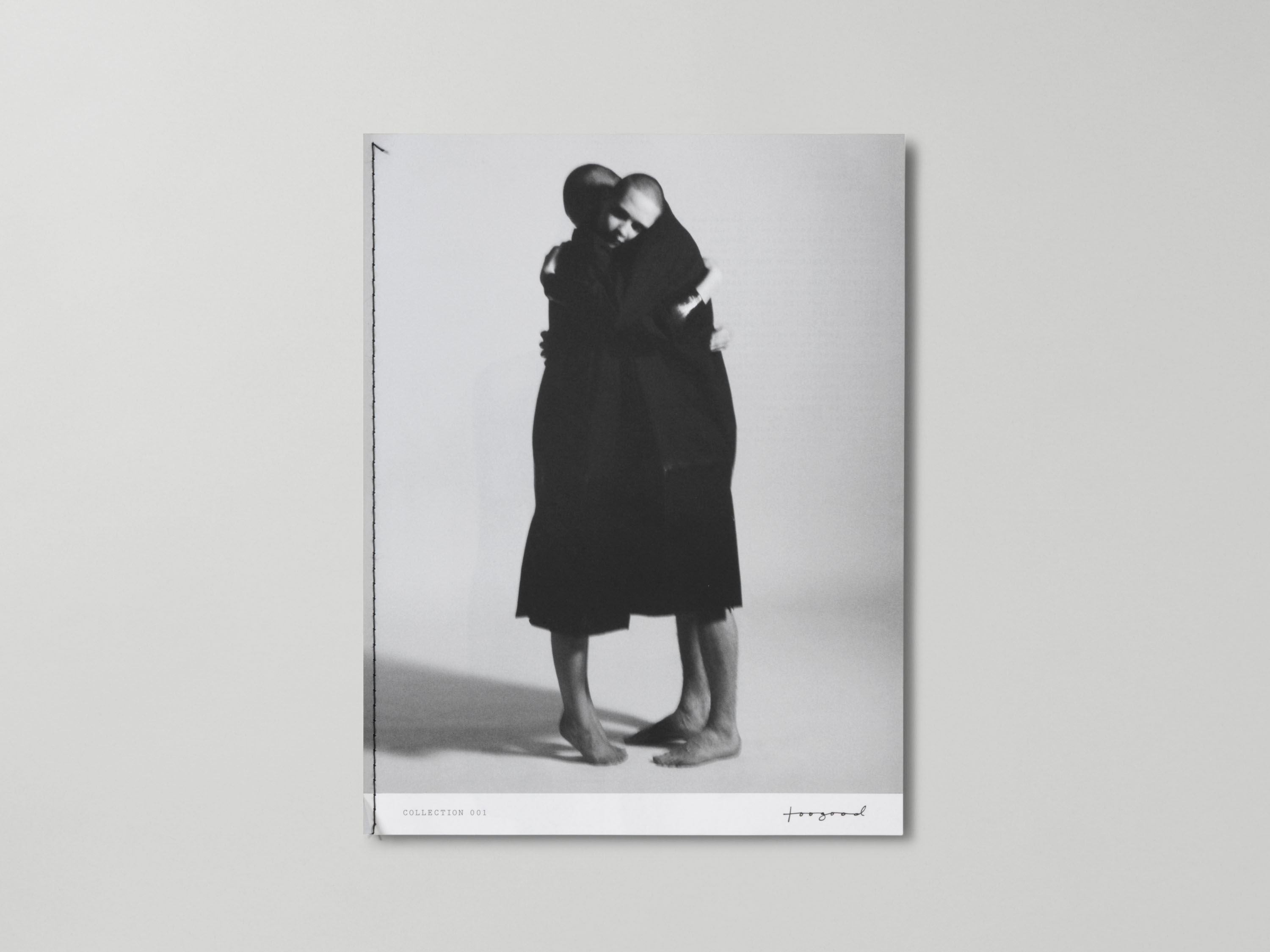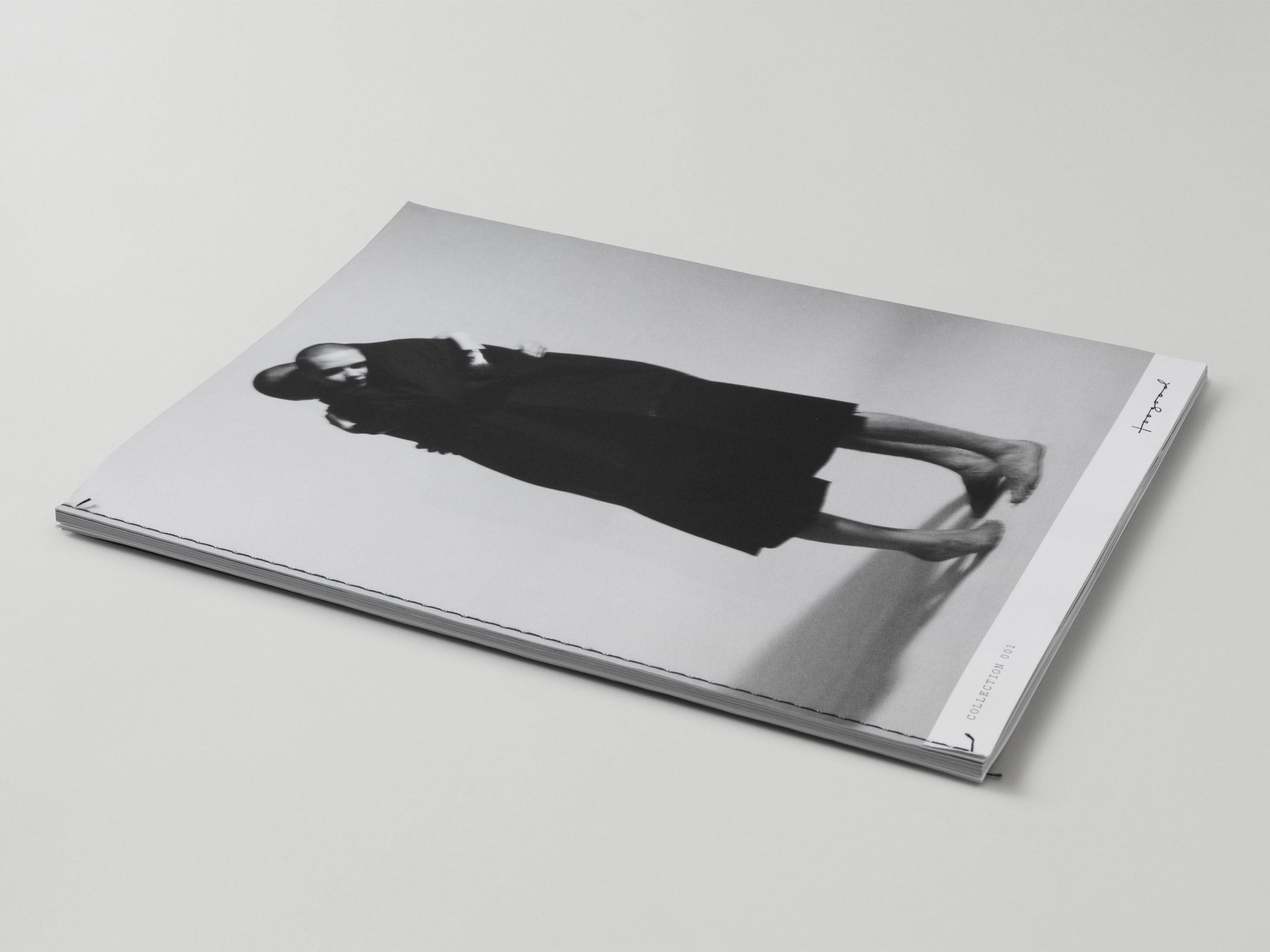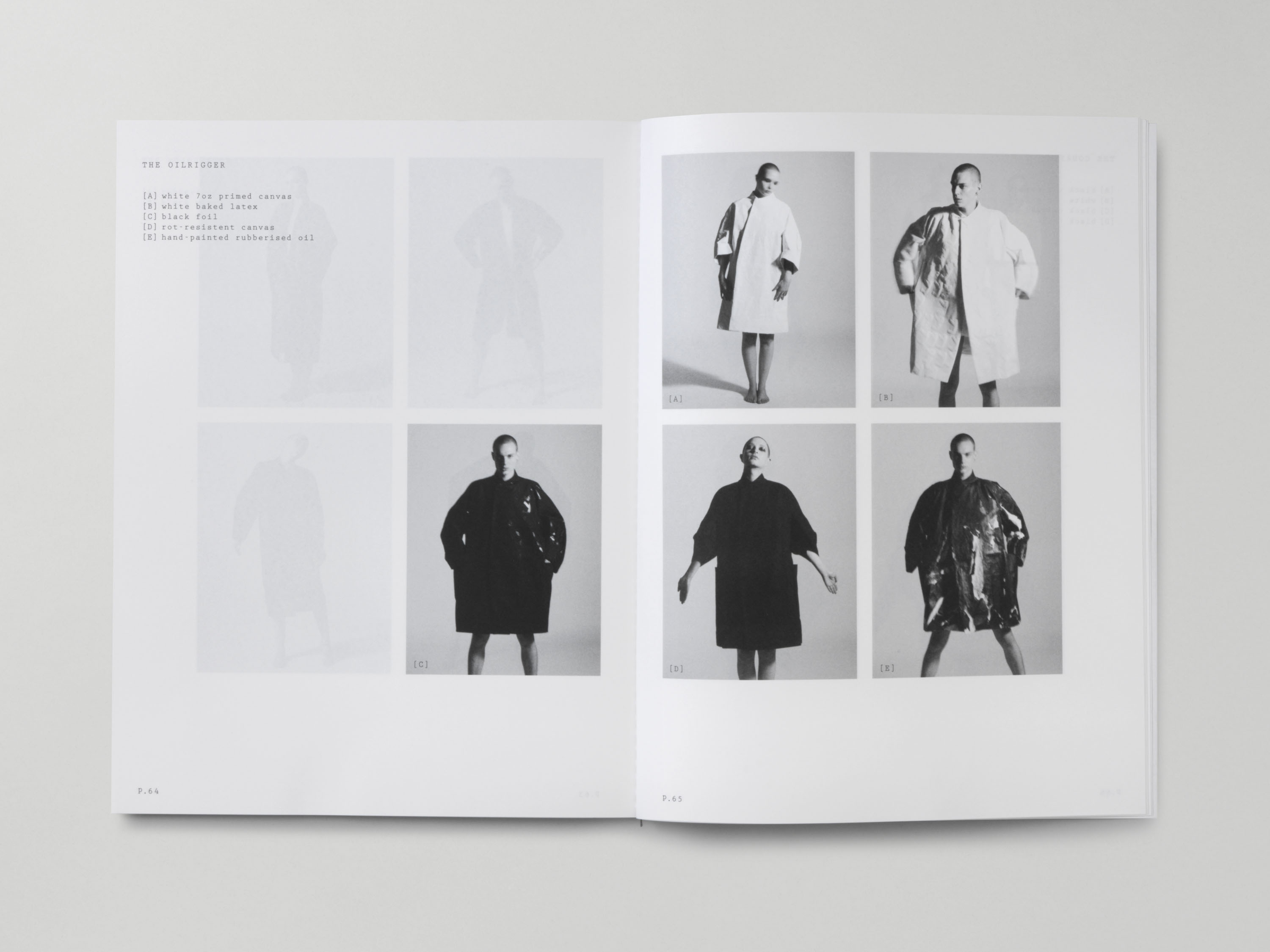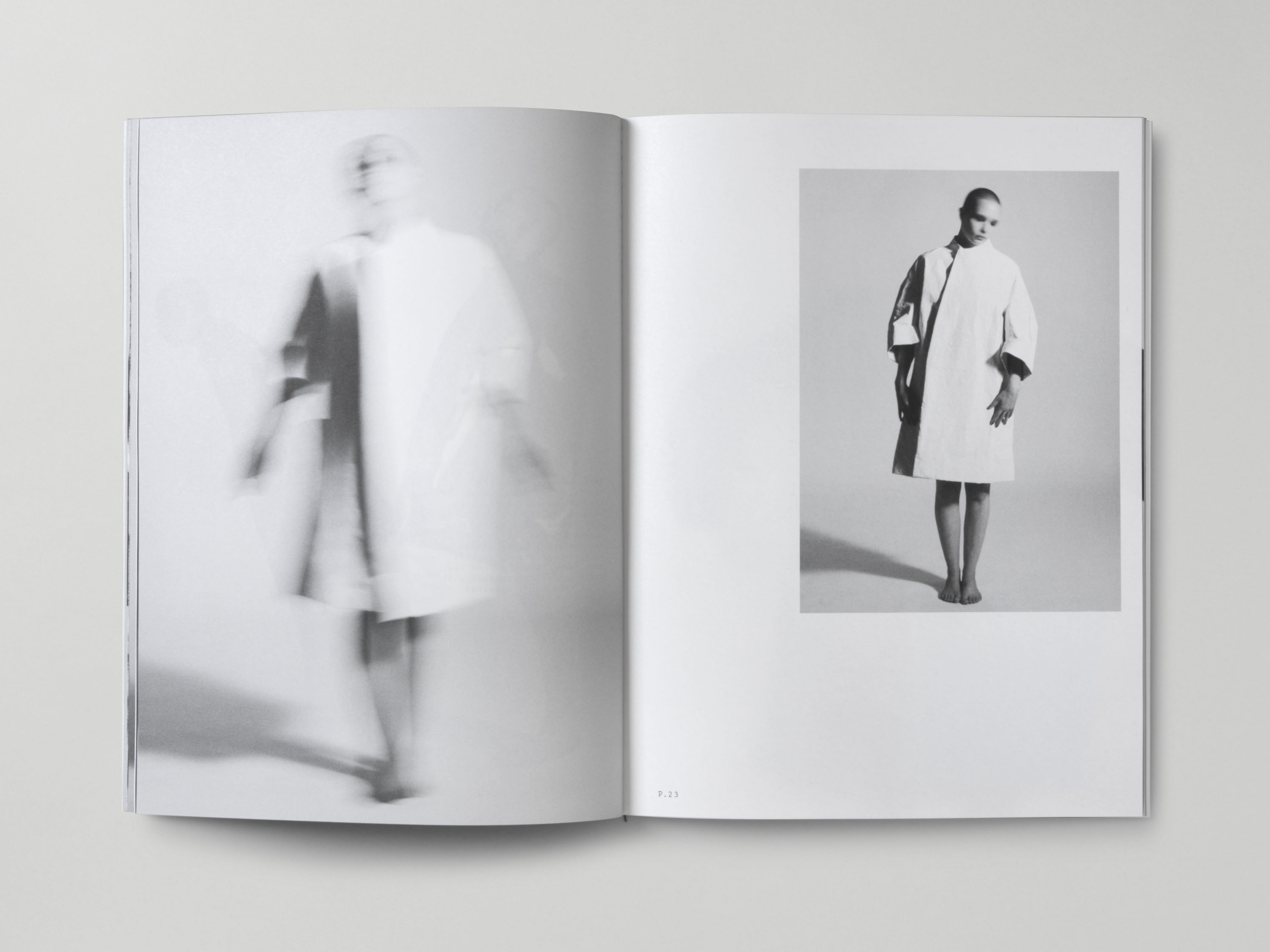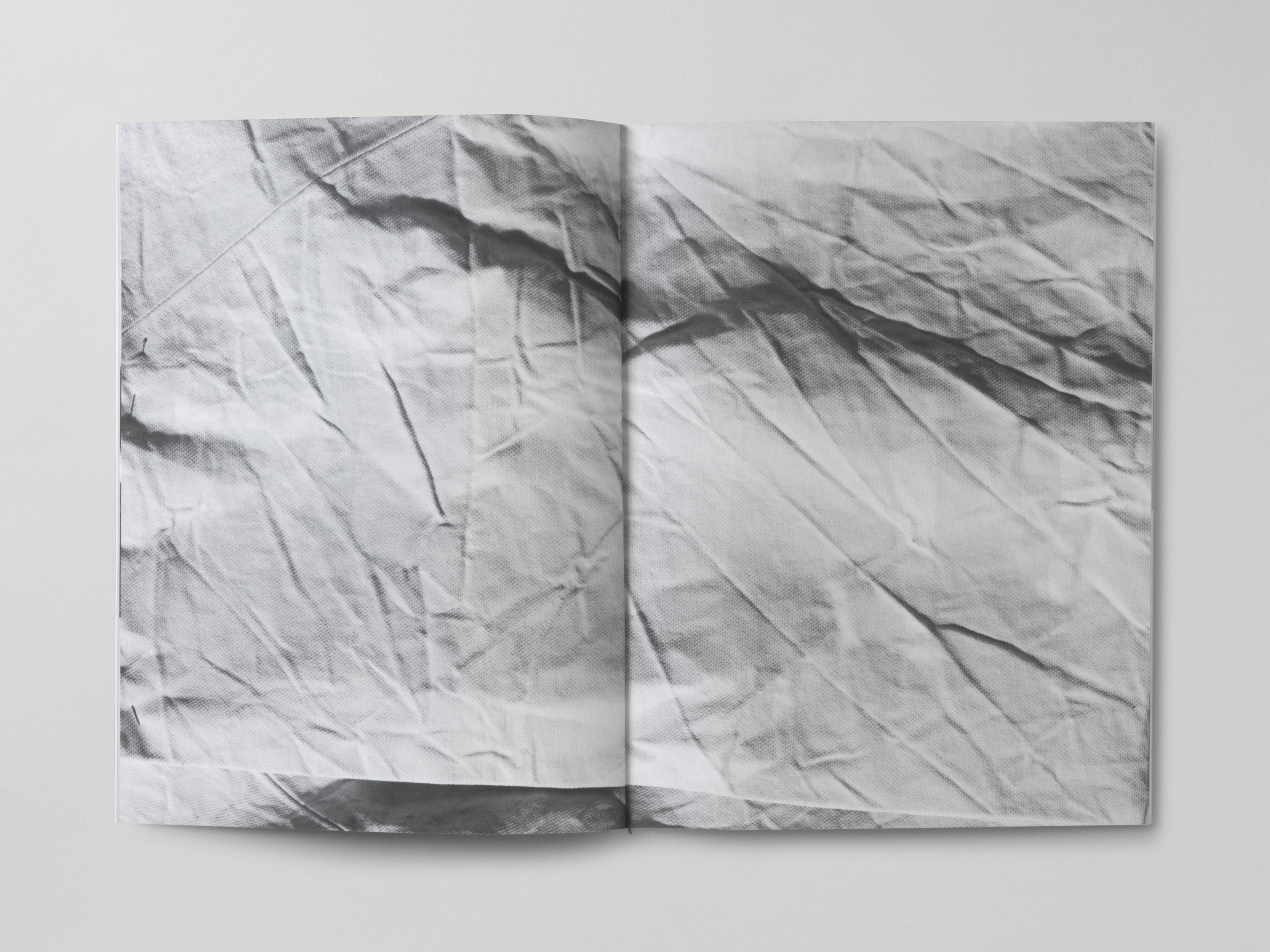 Toogood is a clothing line created by designer Faye Toogood and her sister Erica. Taking workwear as its point of reference, each garment is named and cut according to the craft of specific tradespeople, from road sweepers and oil riggers to mechanics and milkmen. We worked closely with the sisters to develop the visual identity and voice for Toogood, establishing an approach to the graphic materials which would complement the clothing and reflect the intent of the brand.
The clothing celebrates the individual and the worker – graphically, this is reflected in the contrasts of the handwritten logotype and the industrial, machine-made typographic concept and aesthetic. The Toogood manifesto forms the foundations of its typographic identity; an endless, machine-line text set in monospace lettering which plays within a rigid grid. This snakes over tape, across leaflets, and throughout the seasons' lookbooks. Perforated notepaper and cards join and separate the two sisters and add a machine-made texture.
The sisters design each collection together collaboratively: Erica, a trained pattern cutter, cuts the clothes, while Faye transforms their surfaces by painting, industrial washing, rubberising or even heat-sealing plastic bags into them.