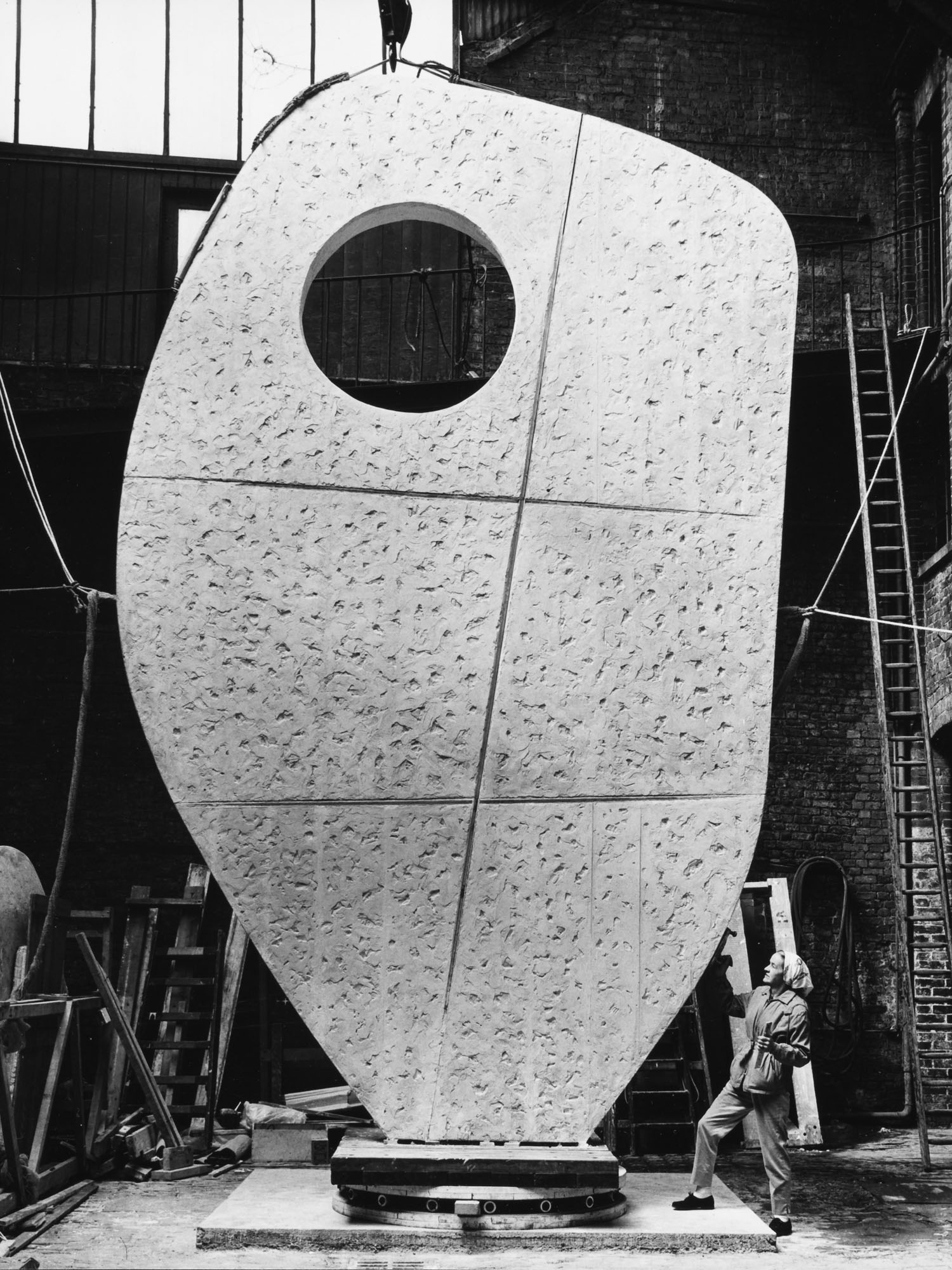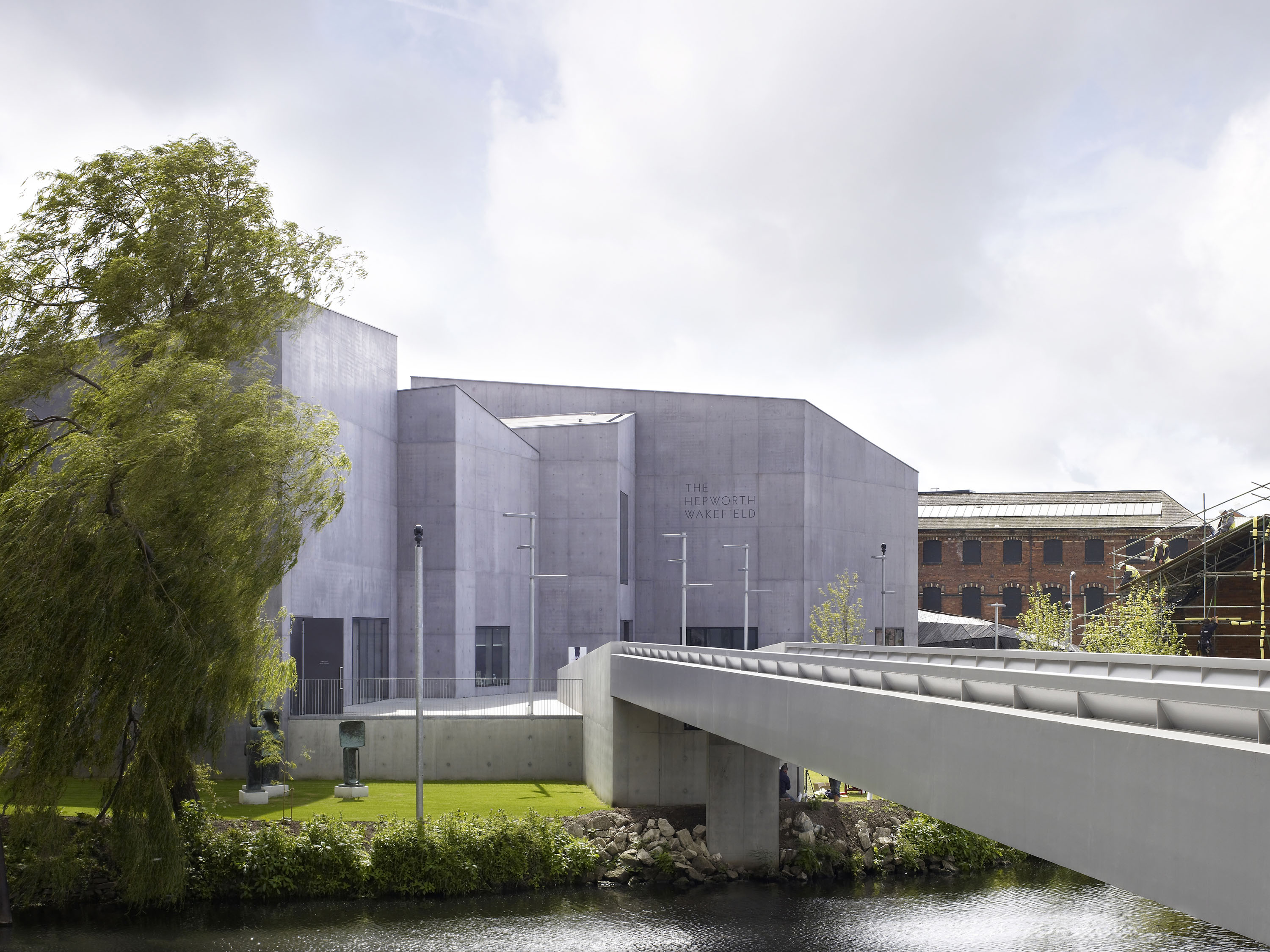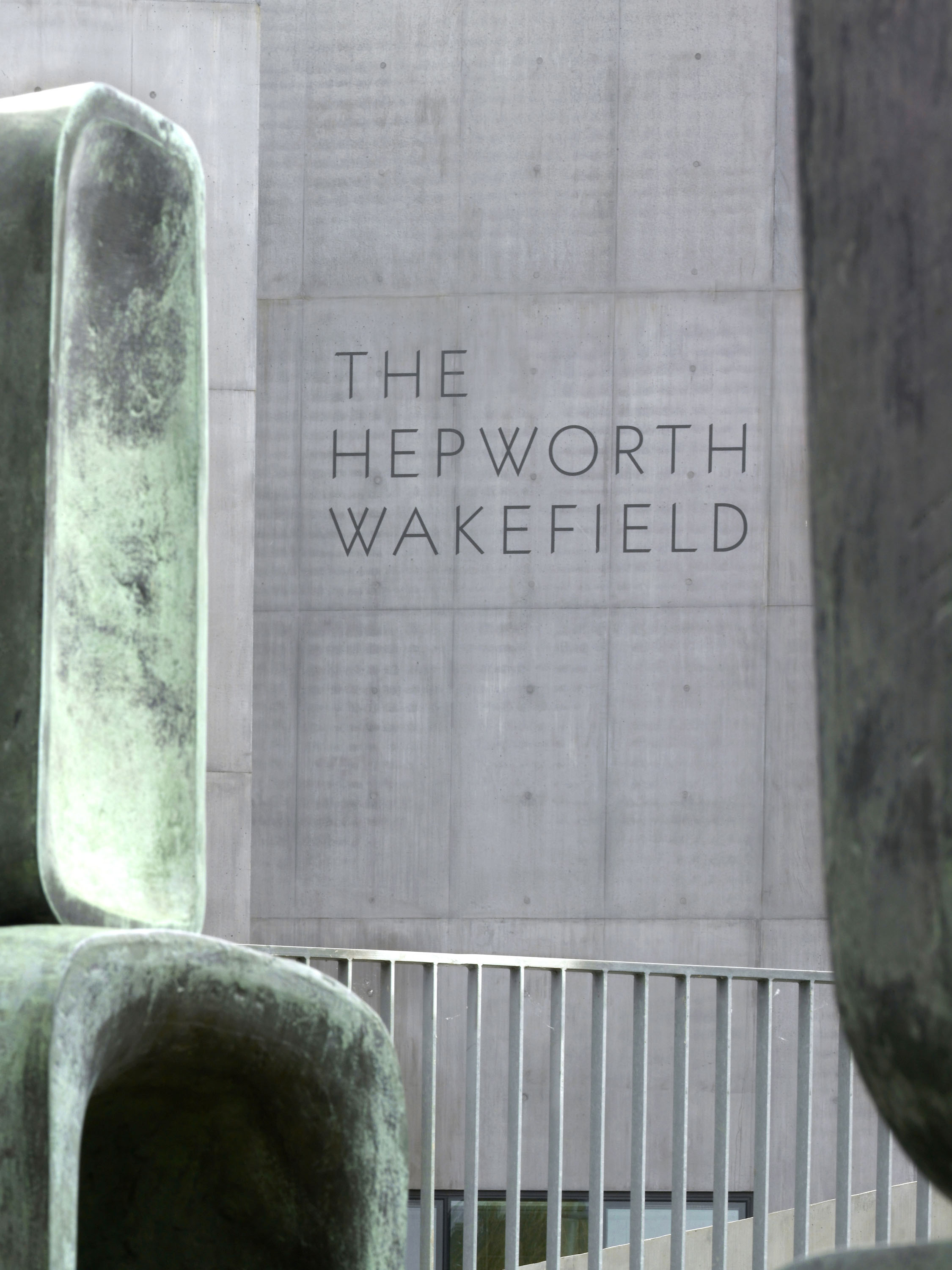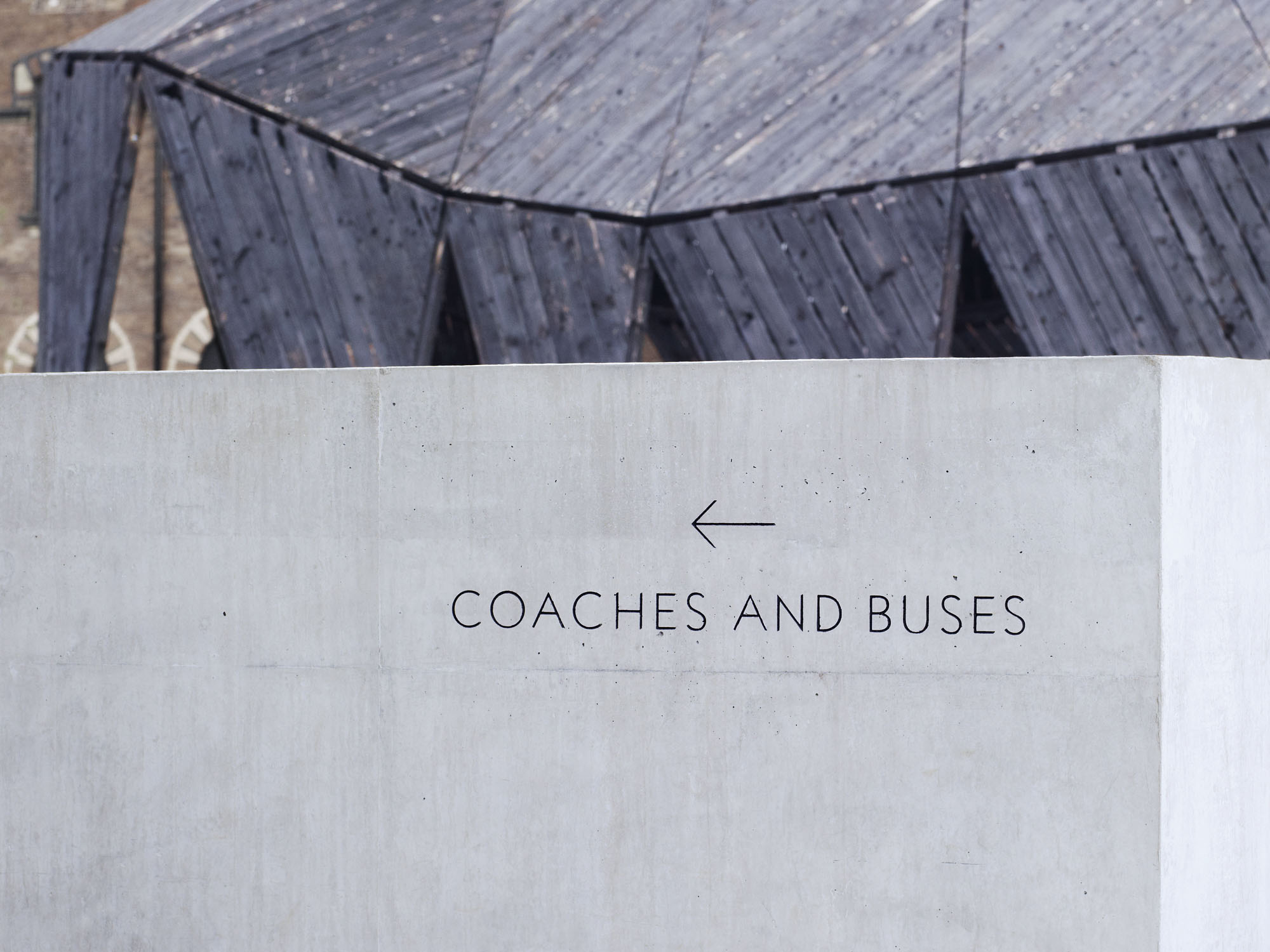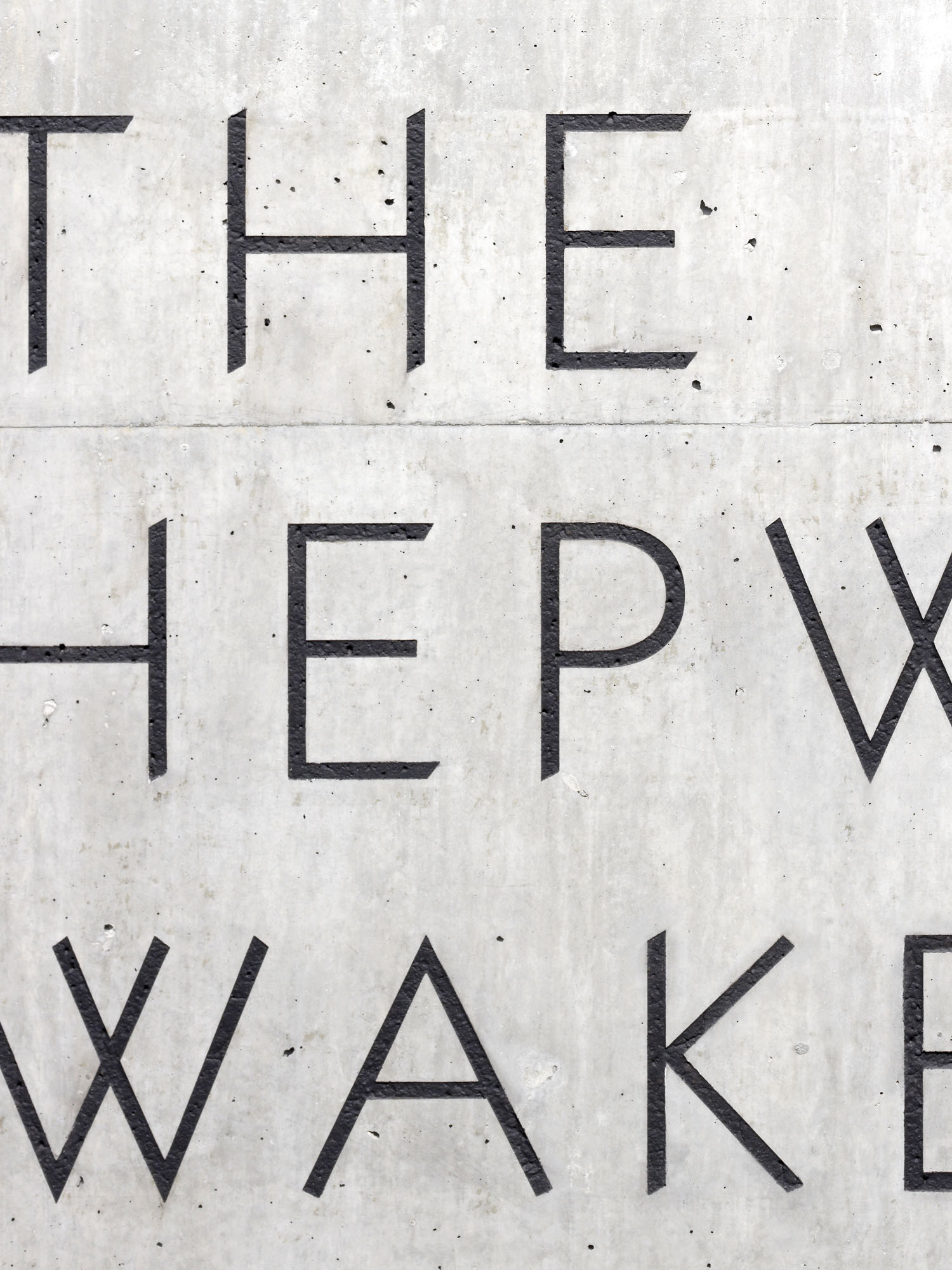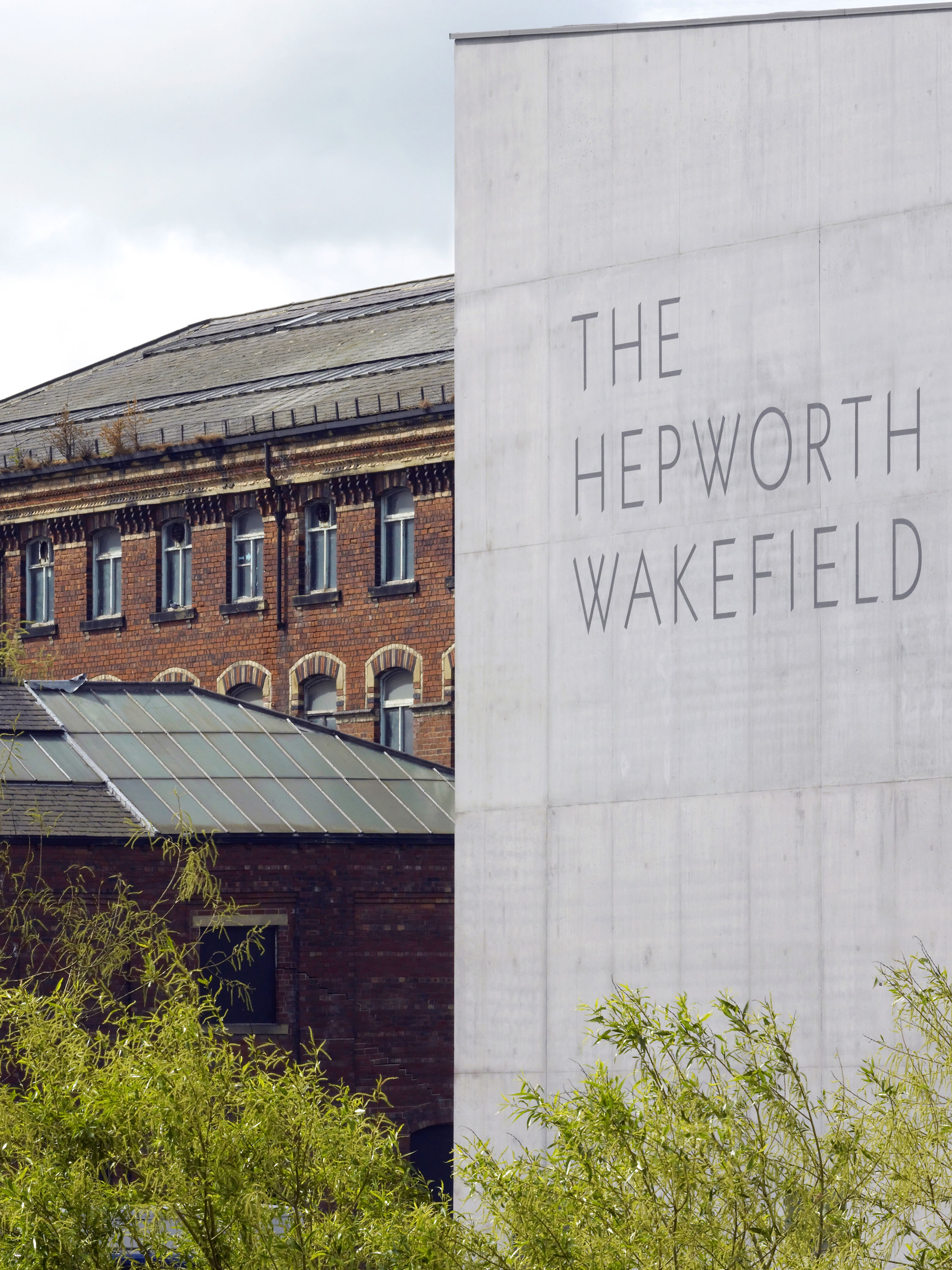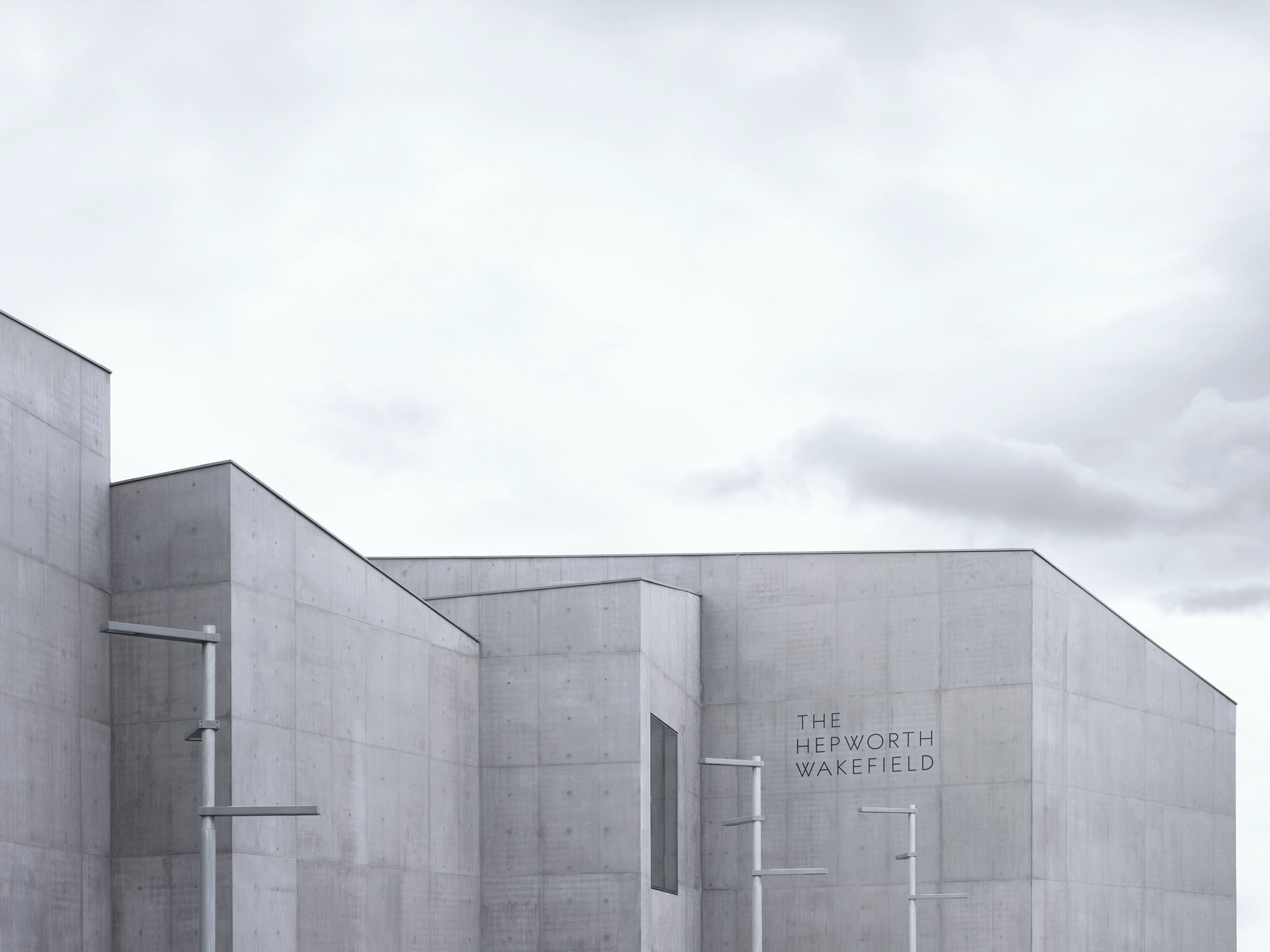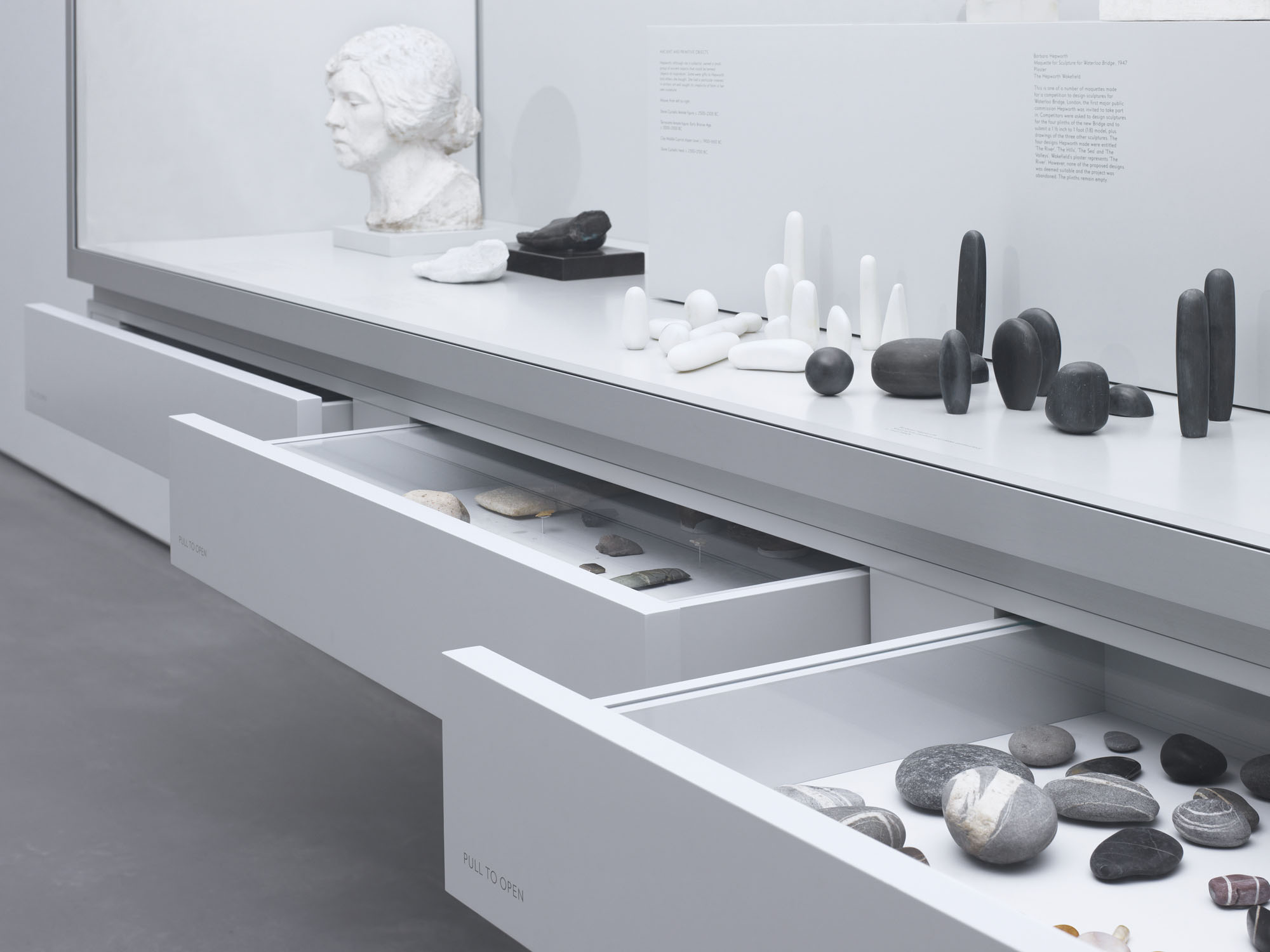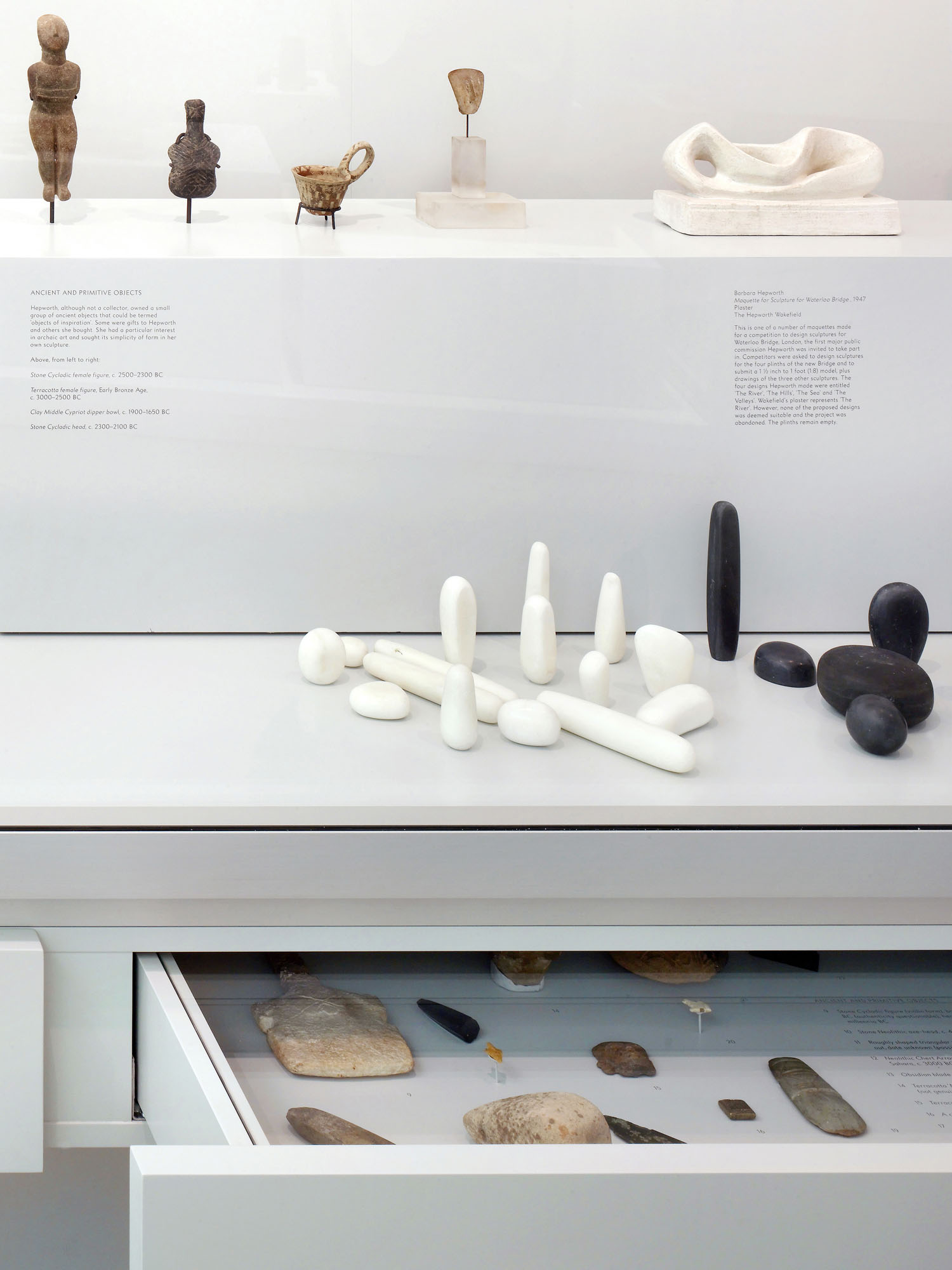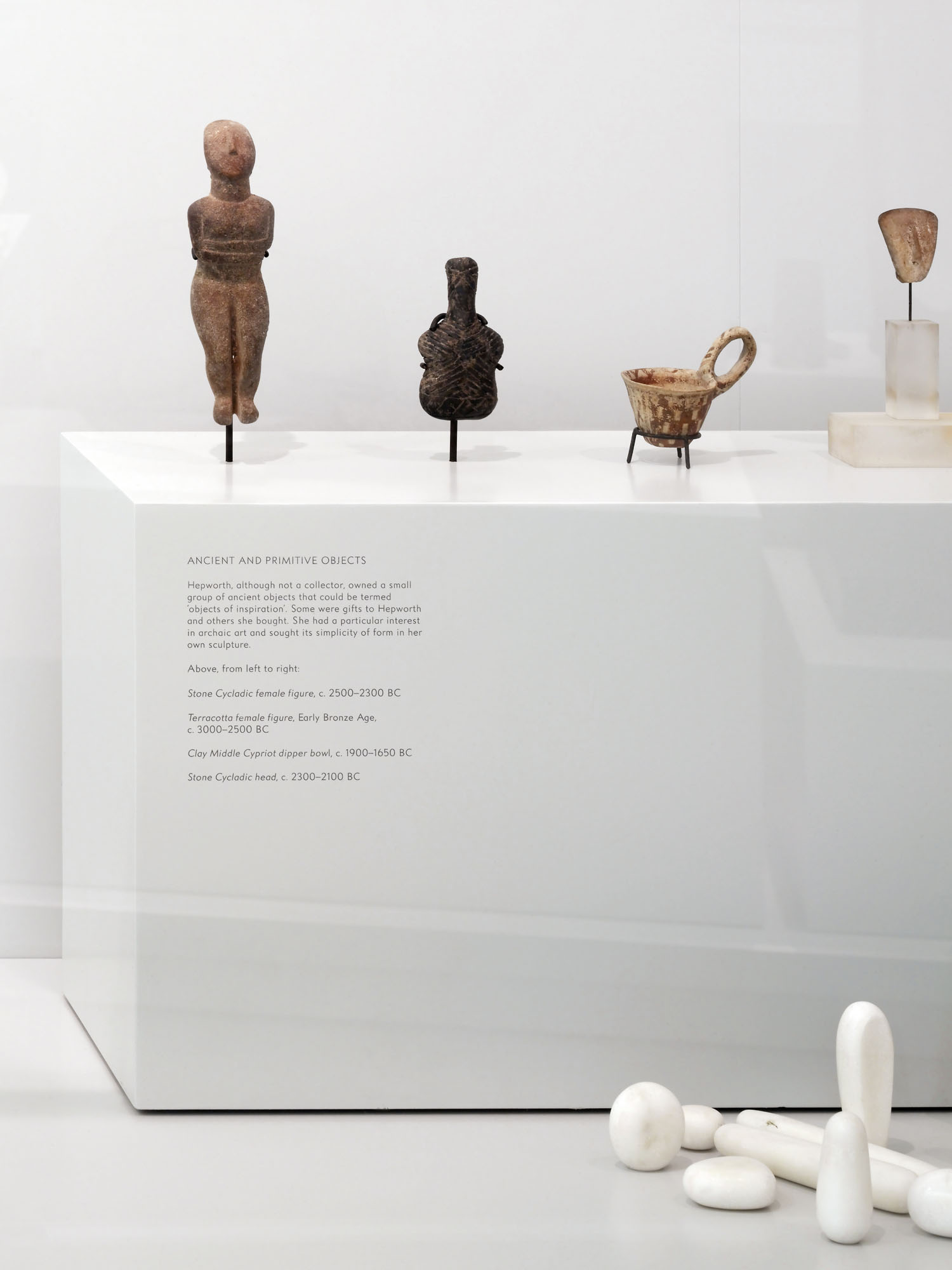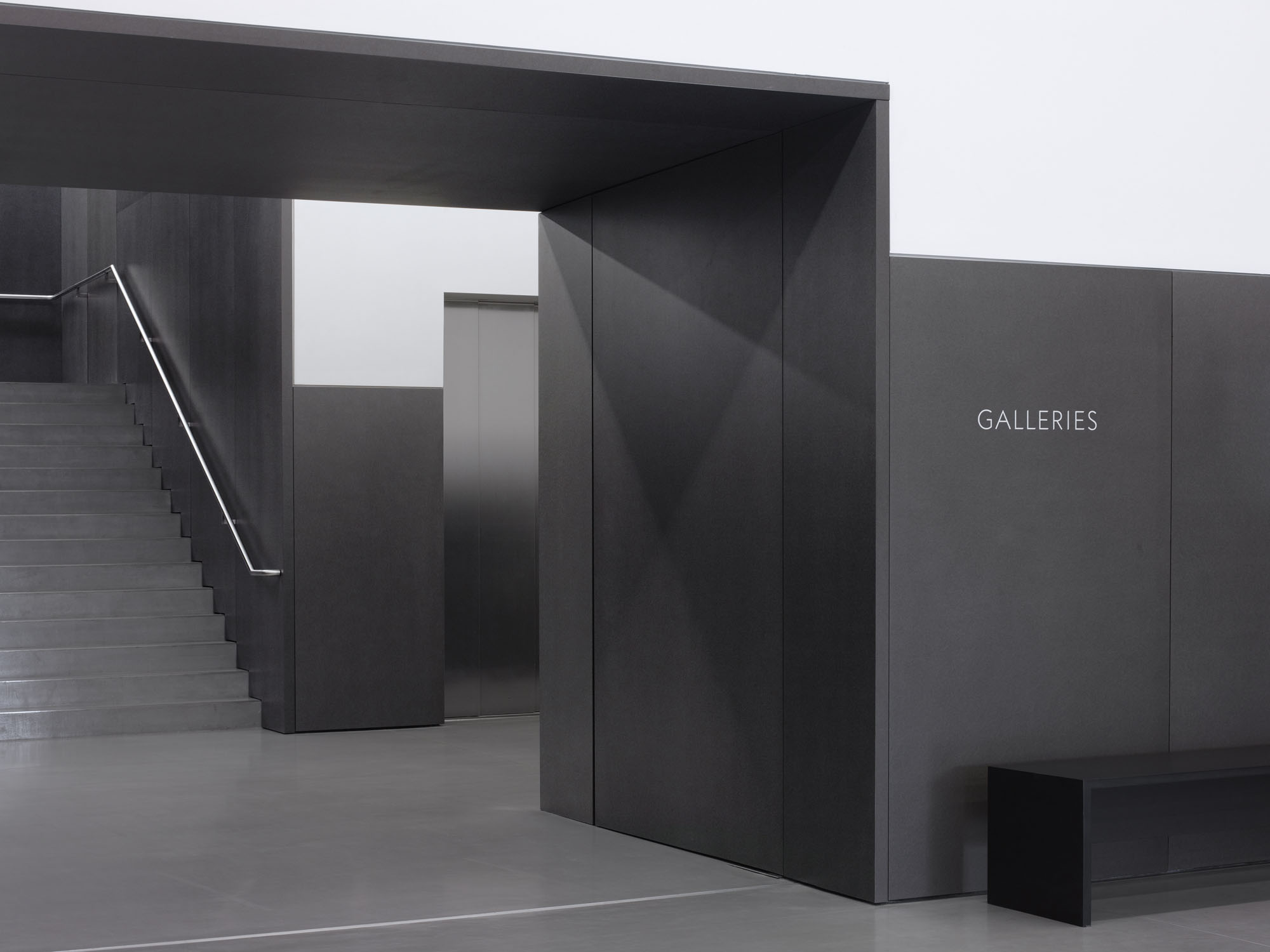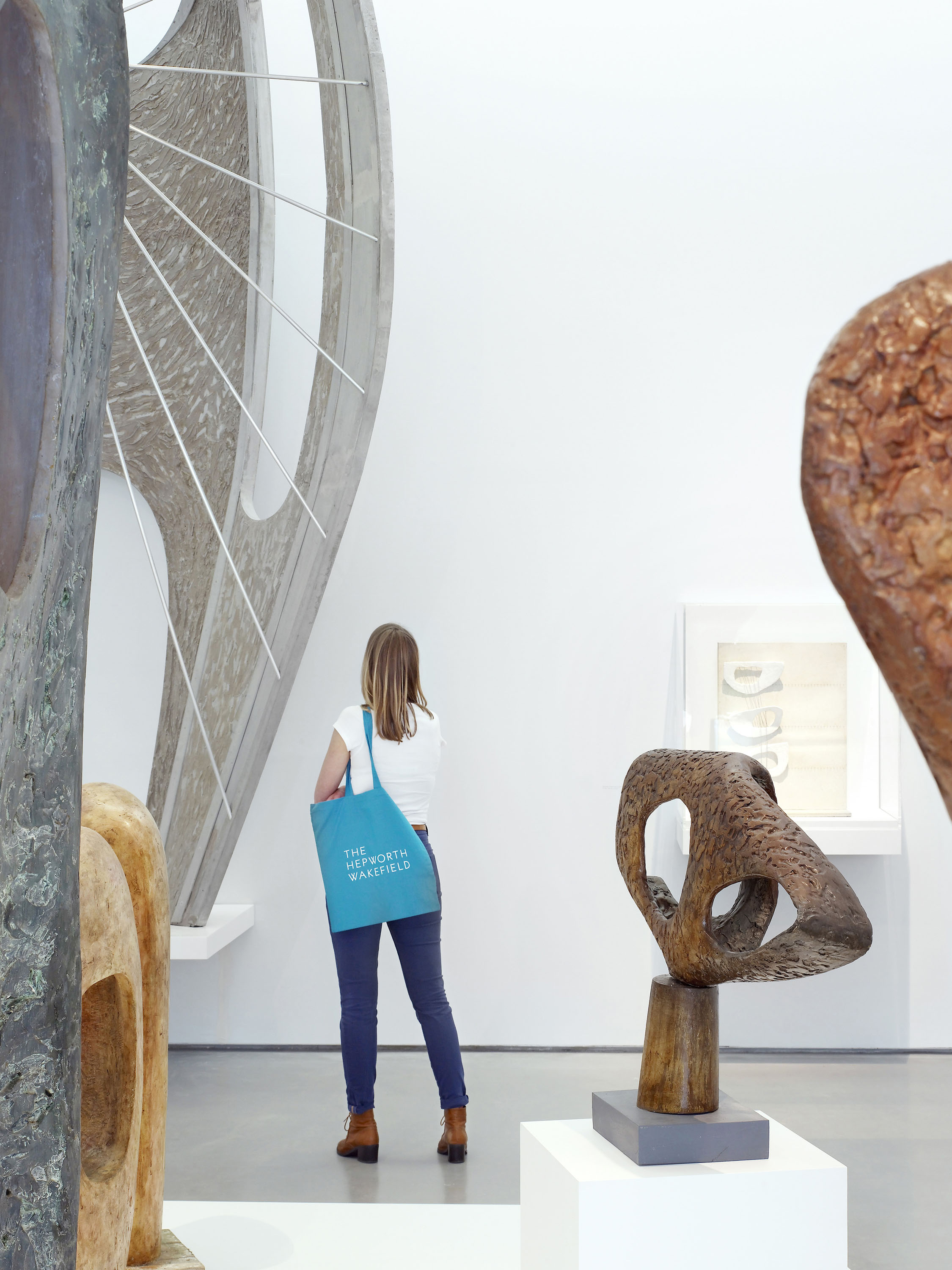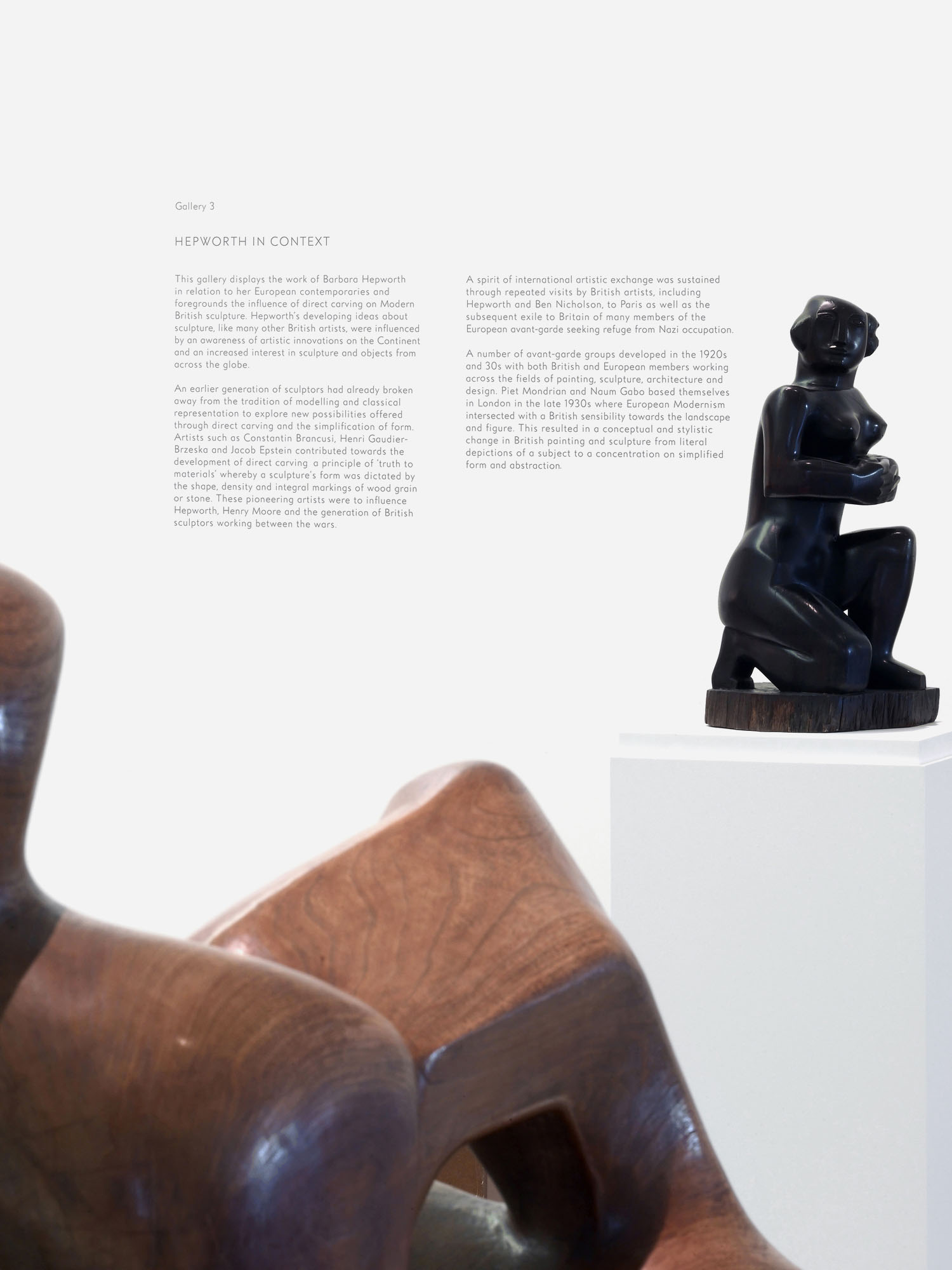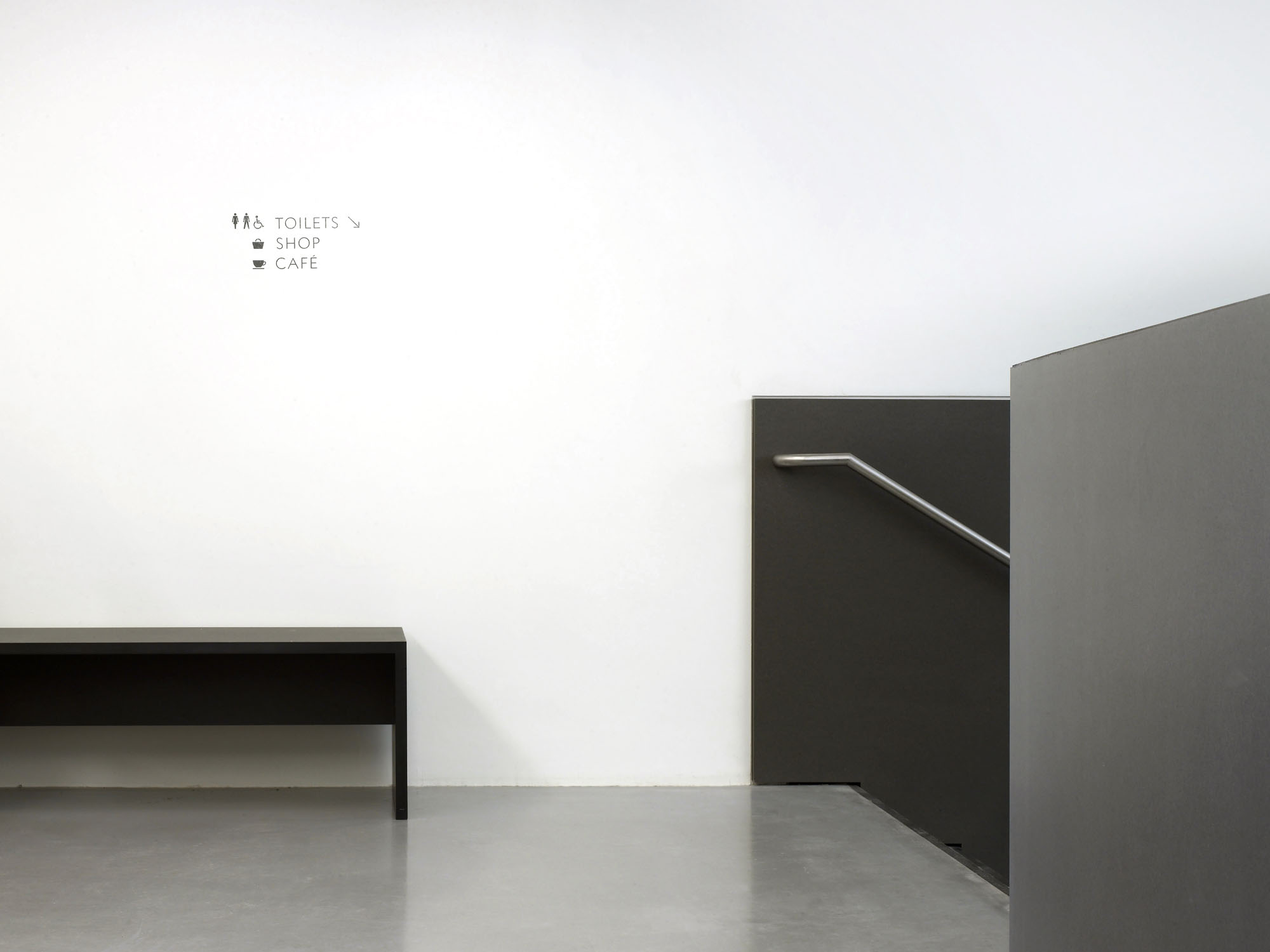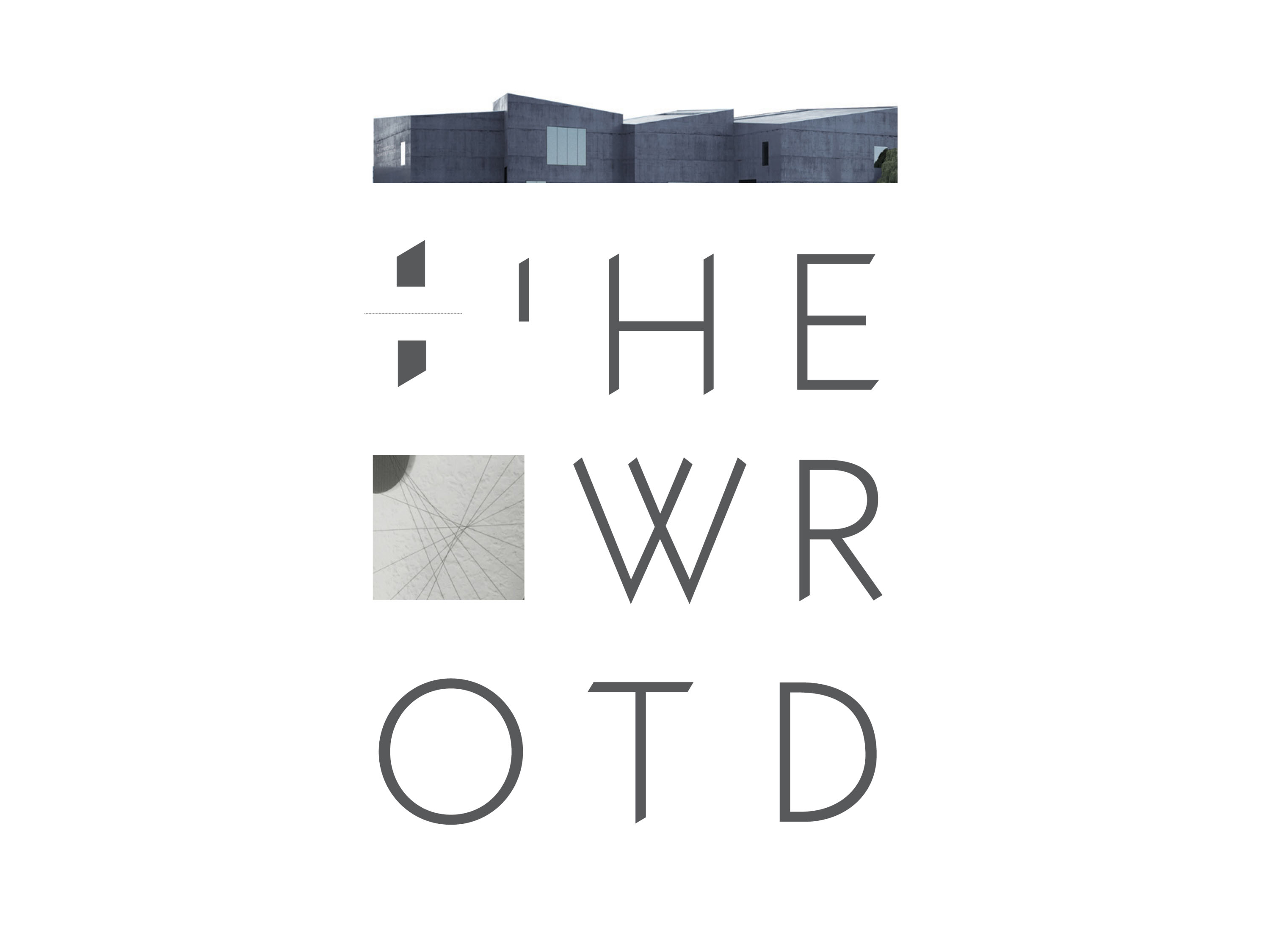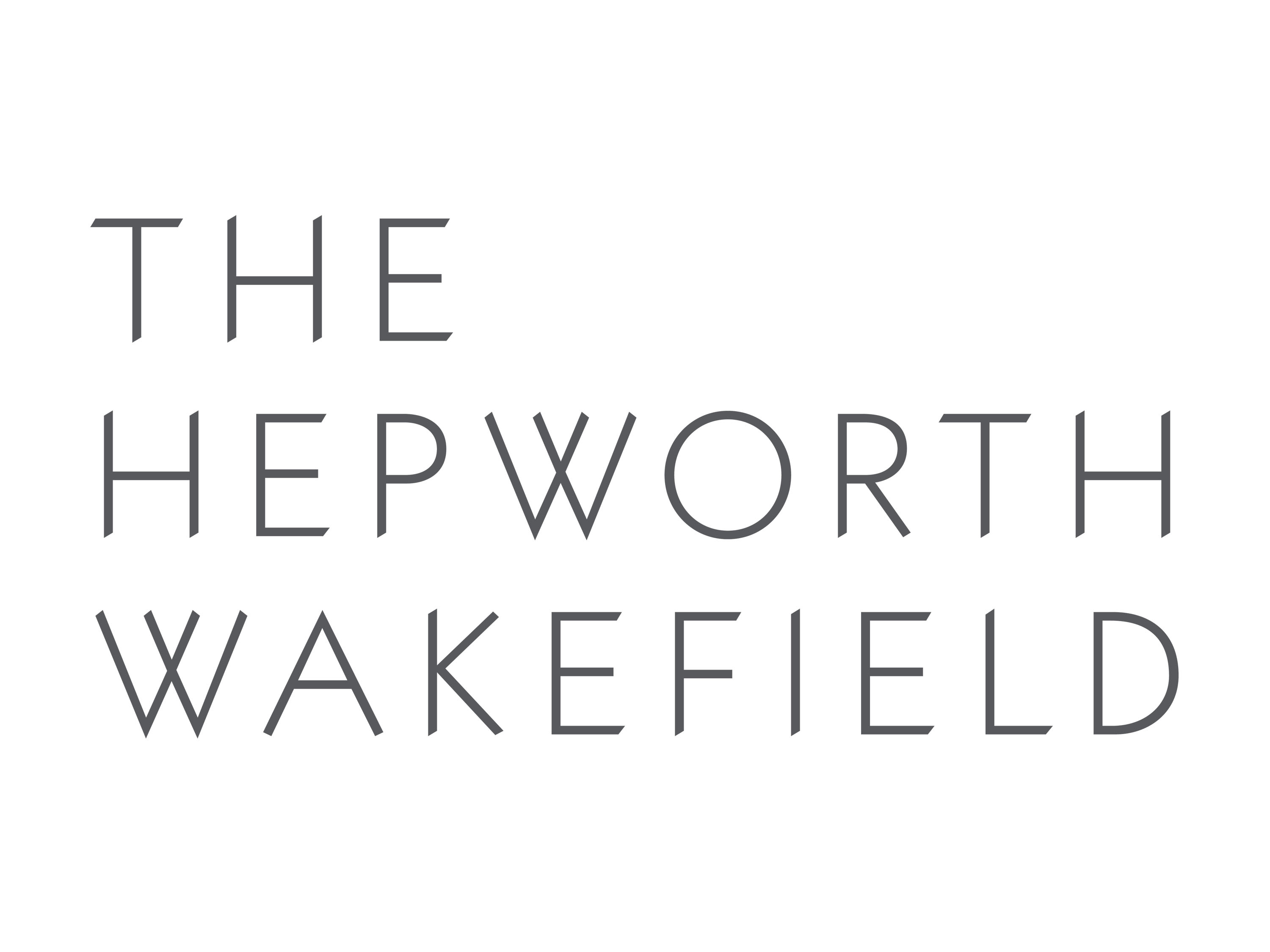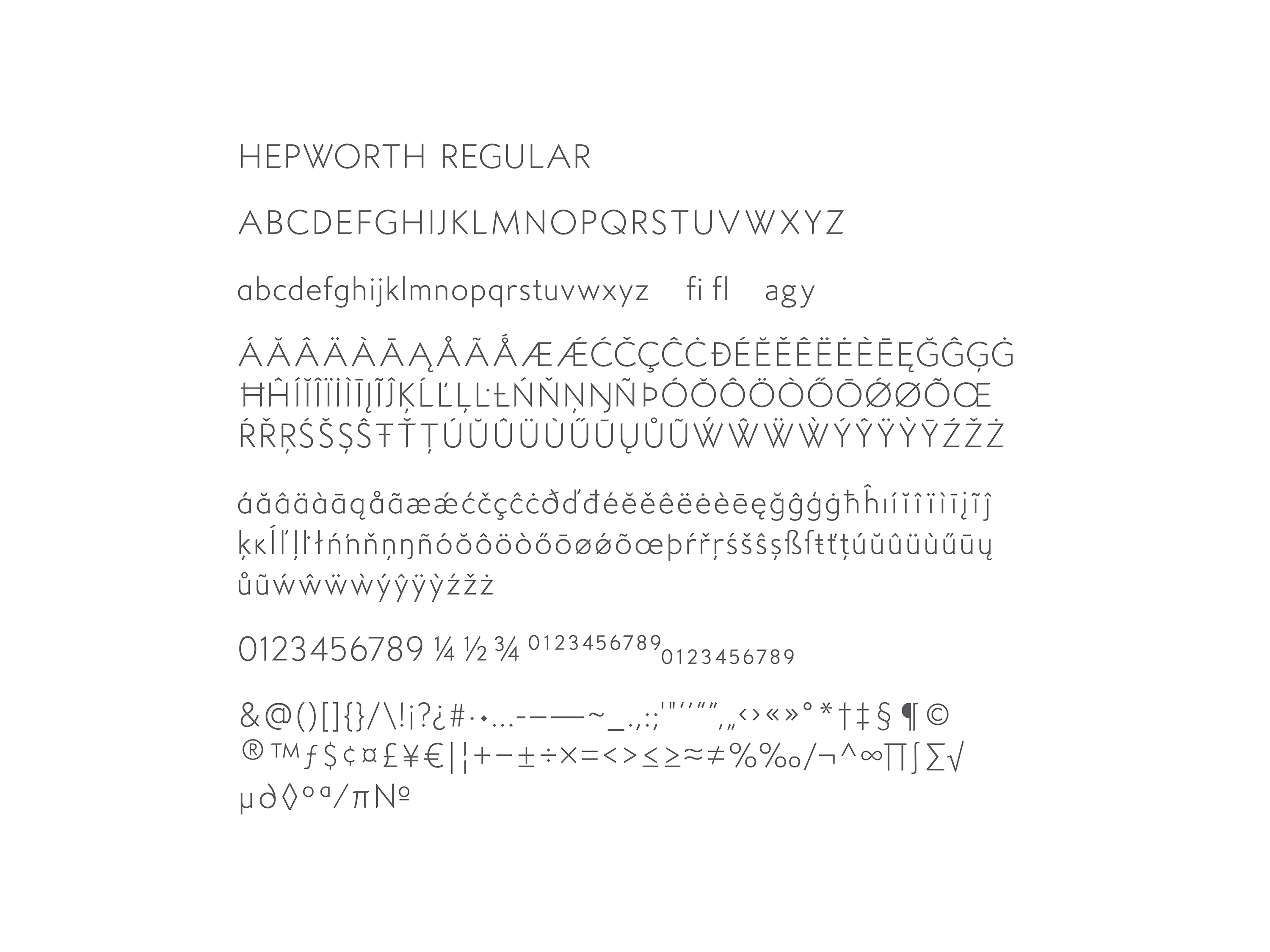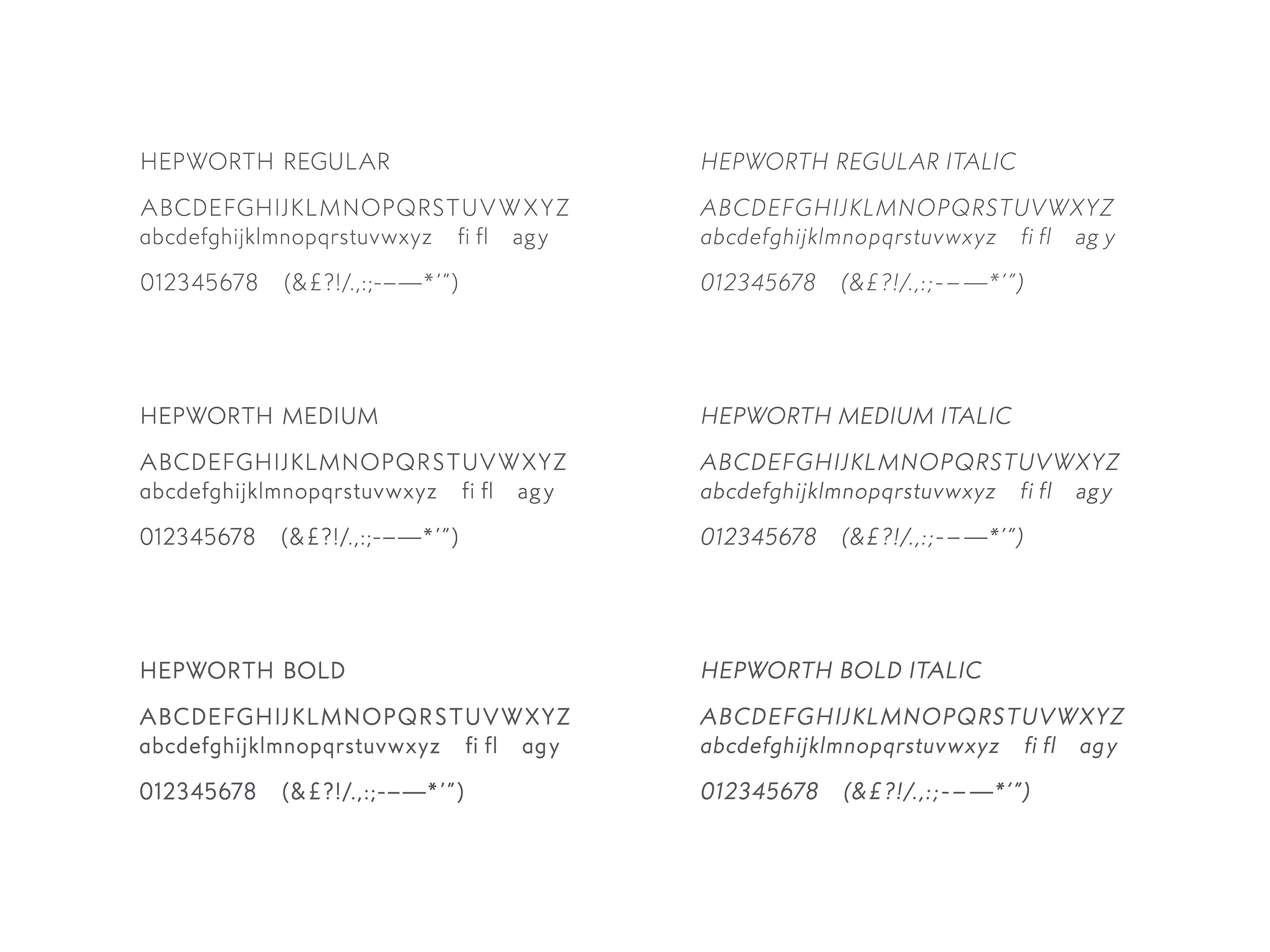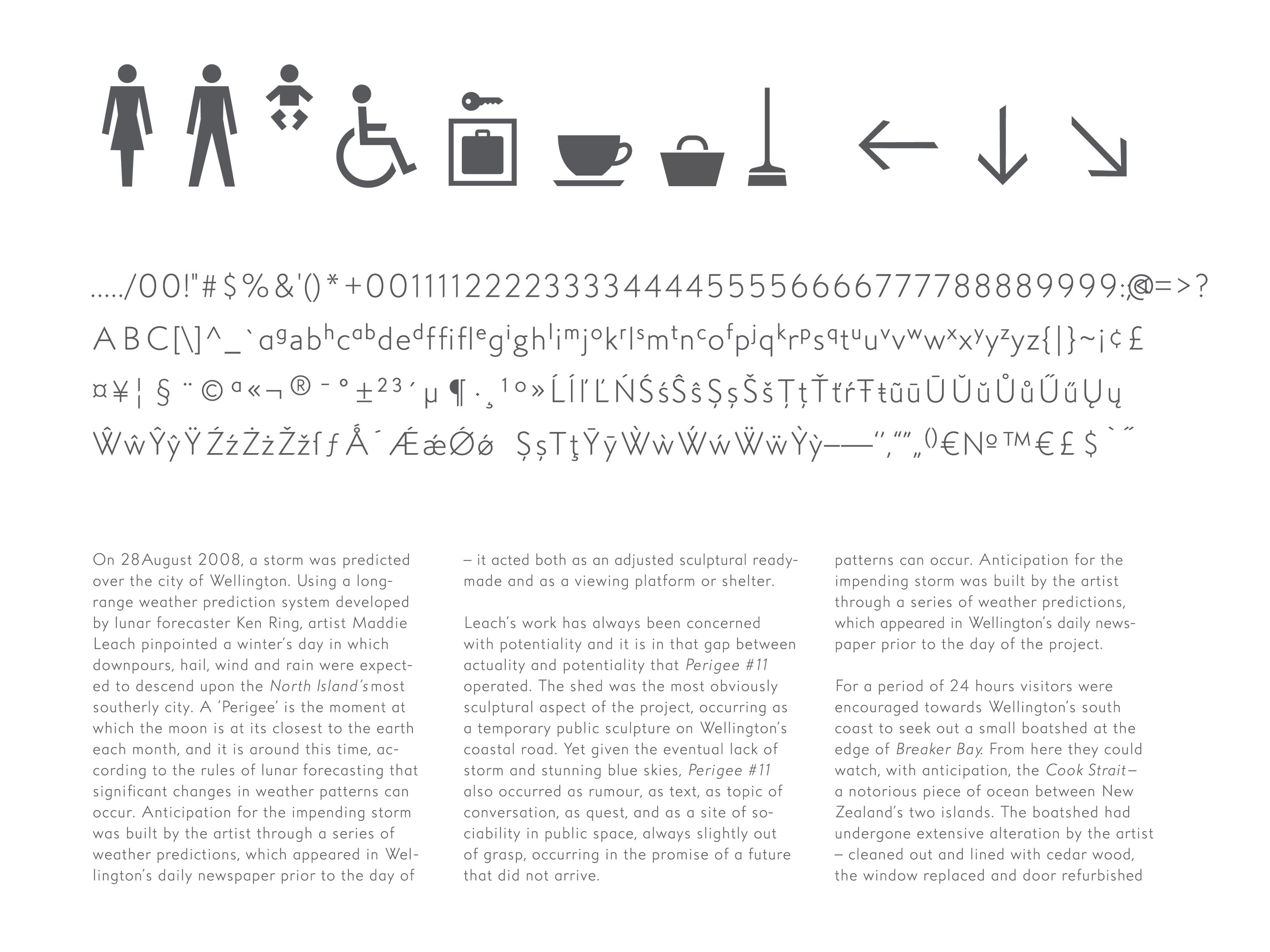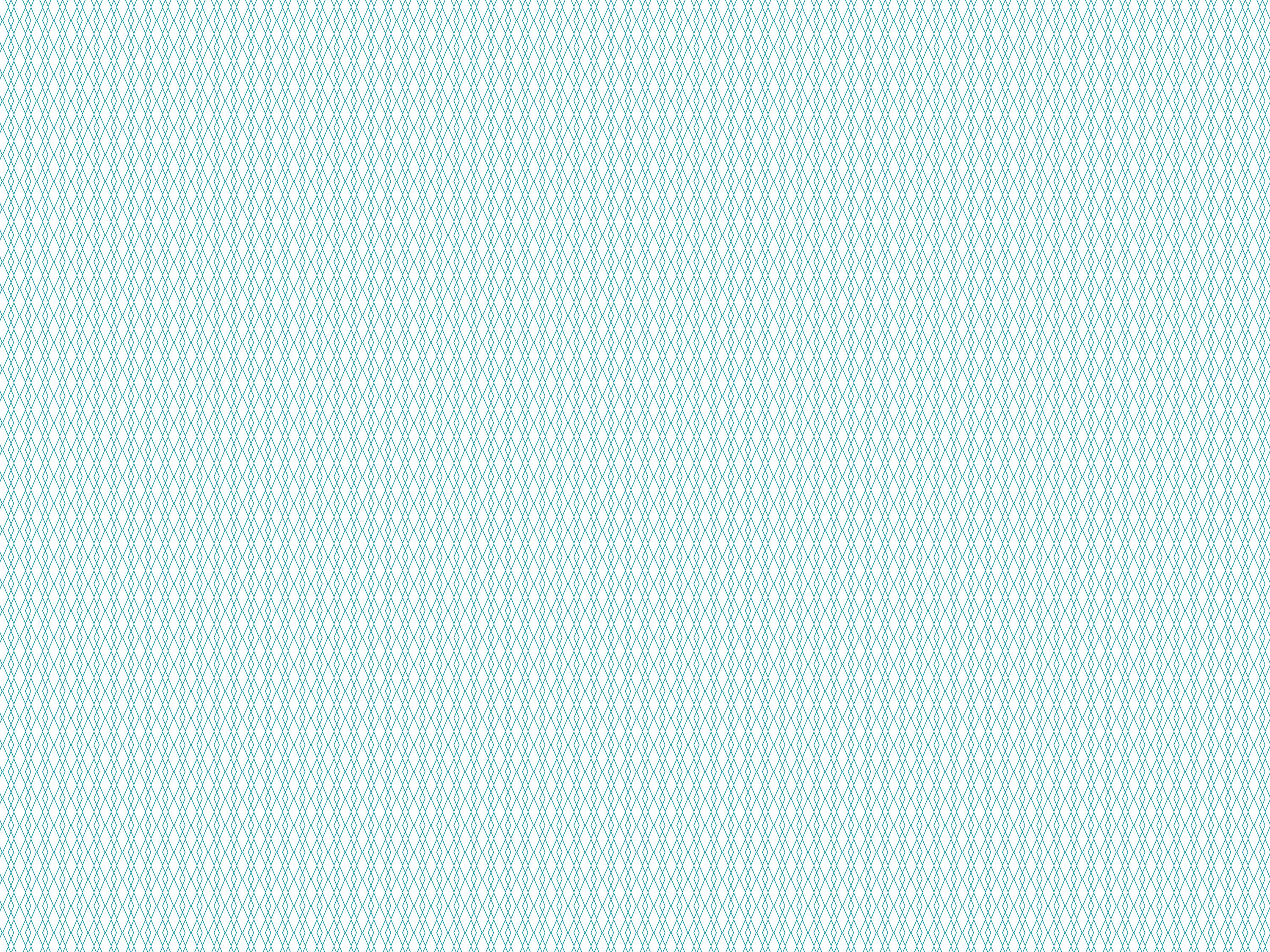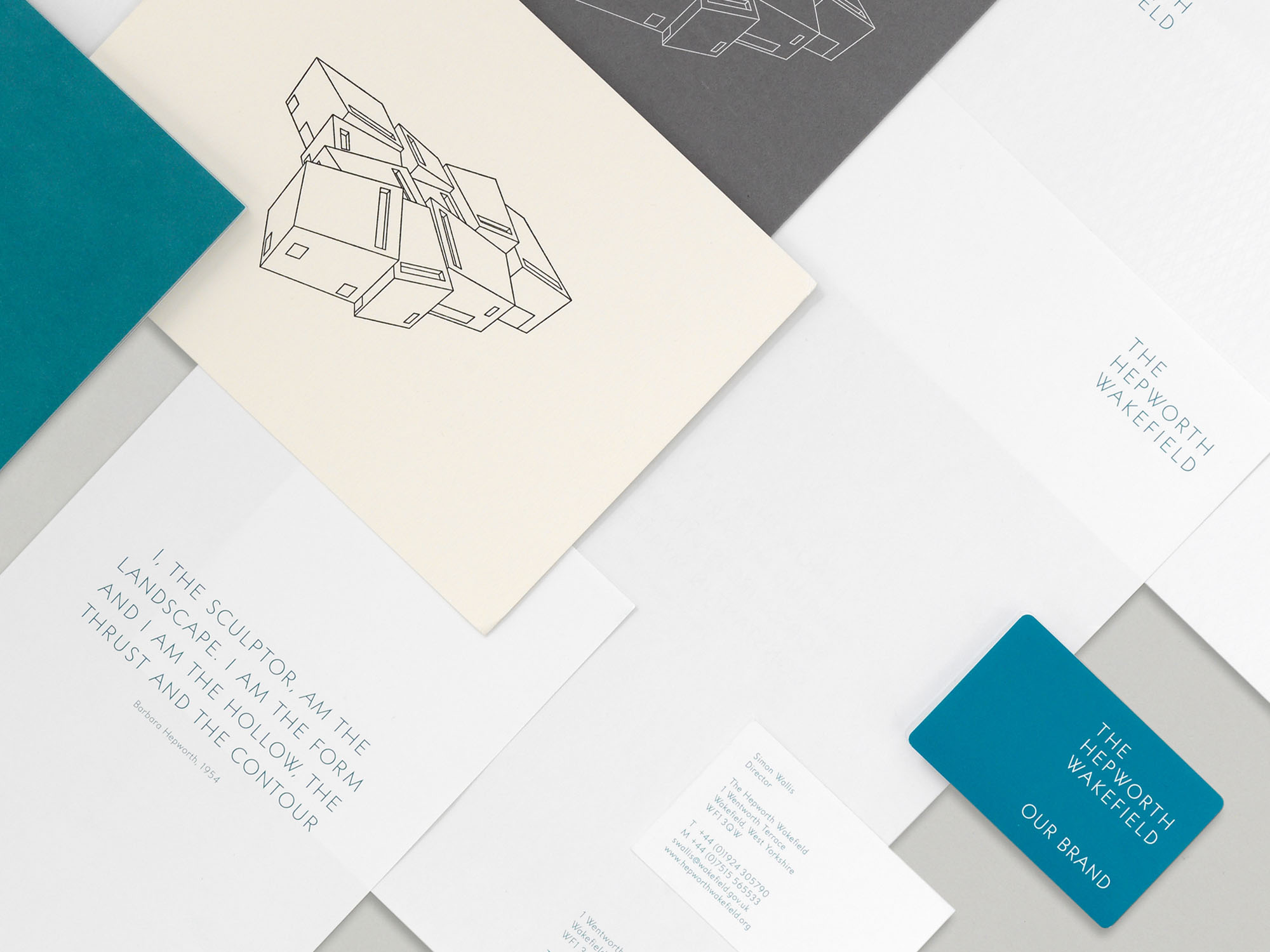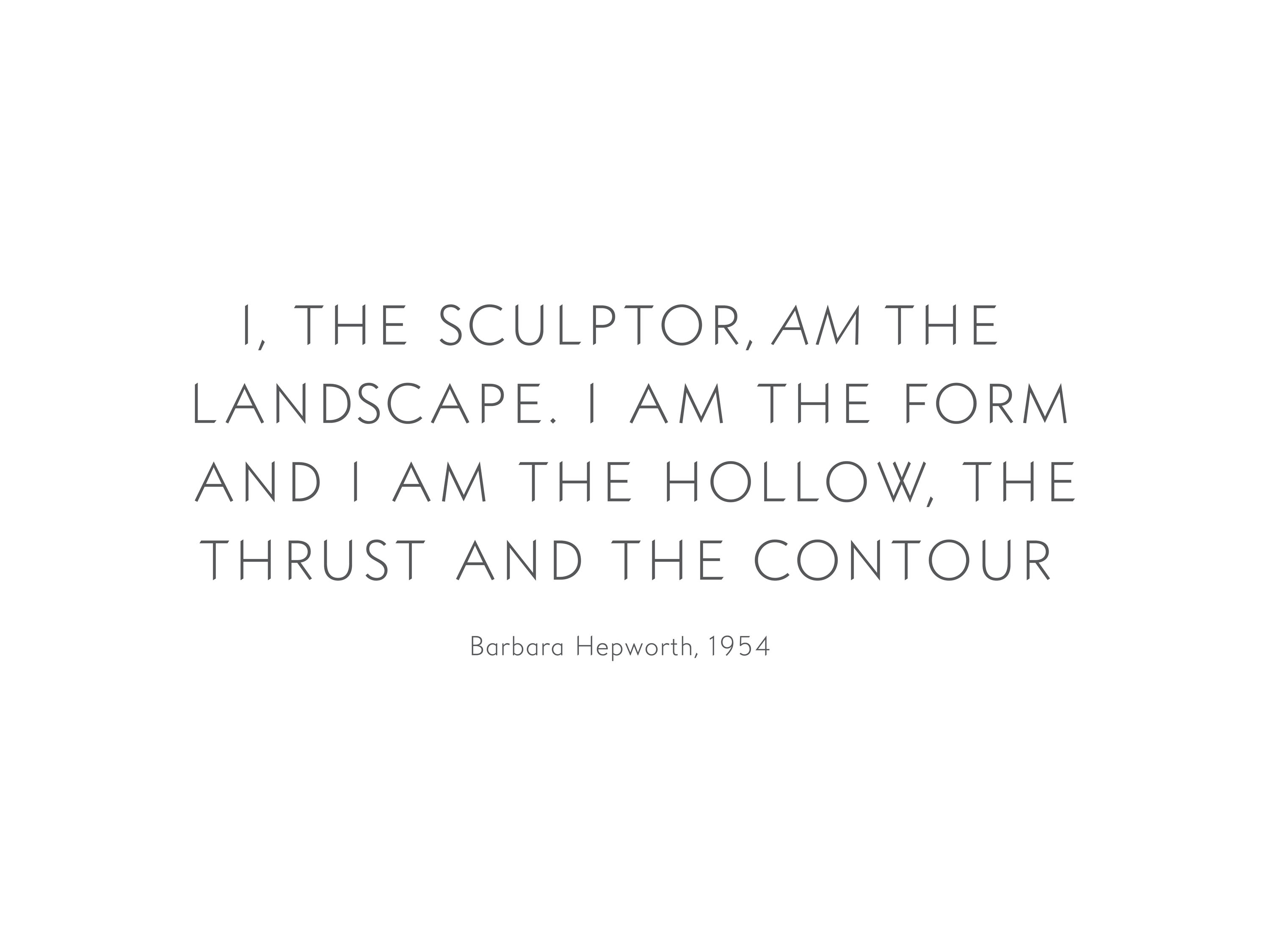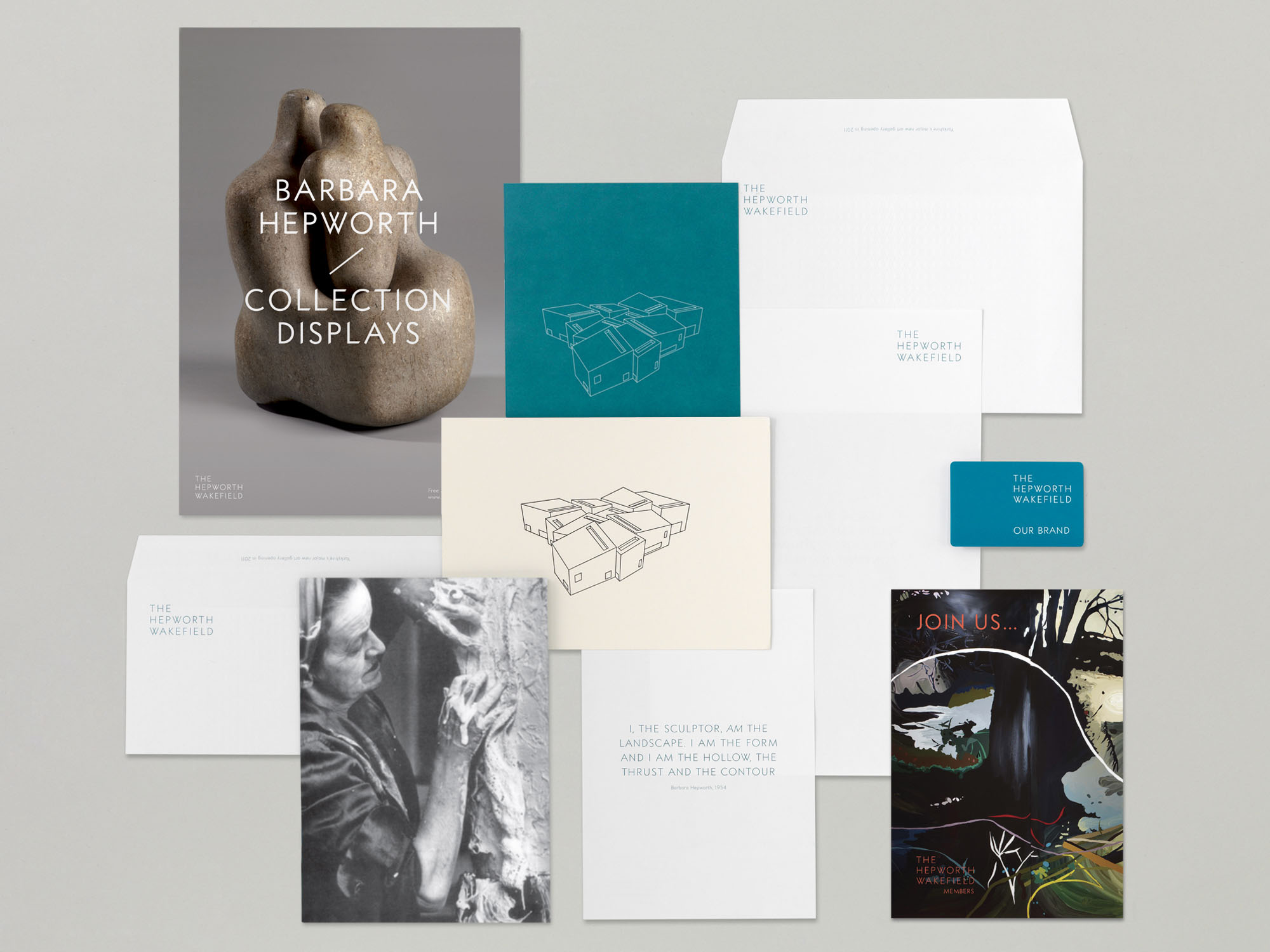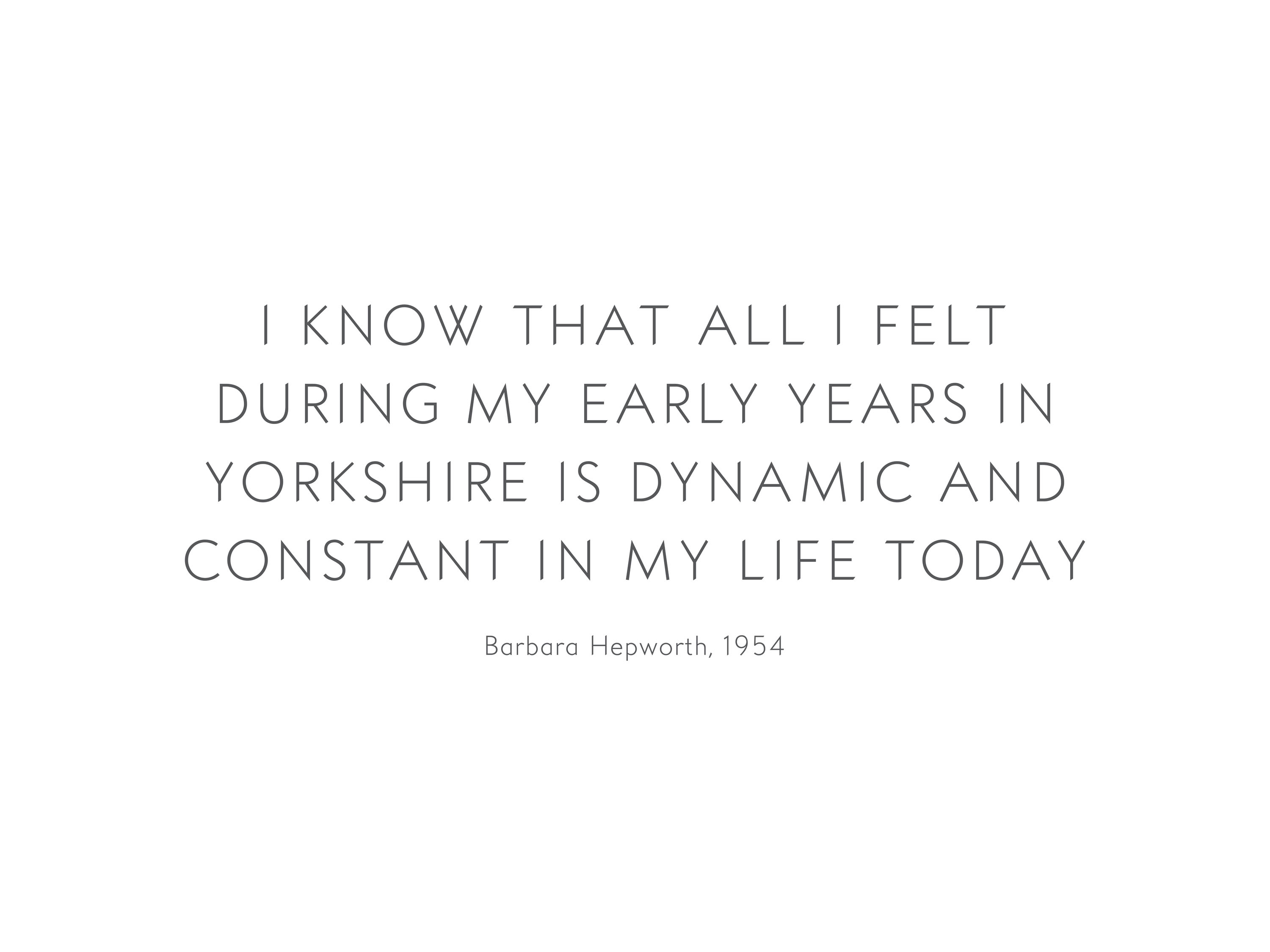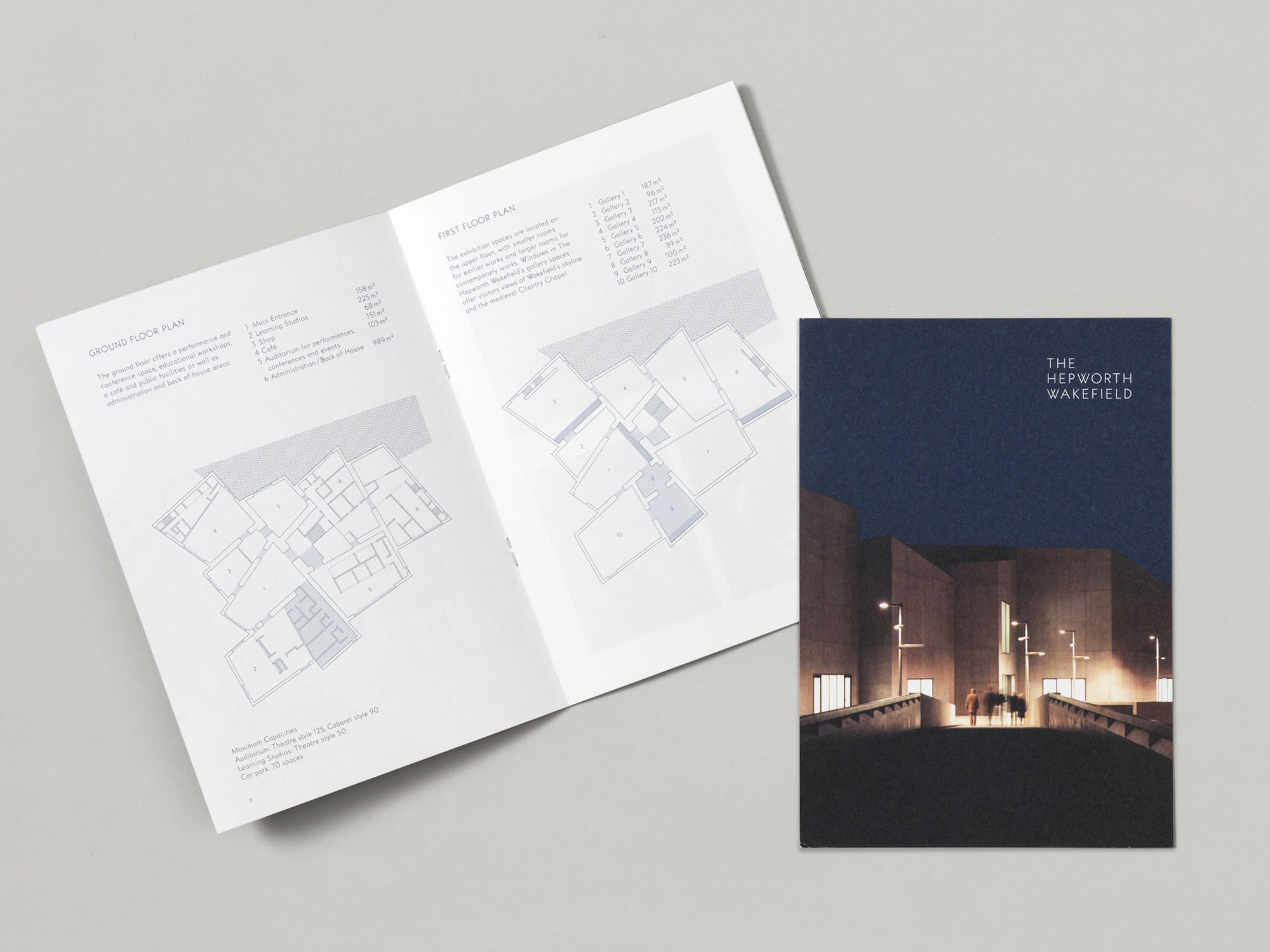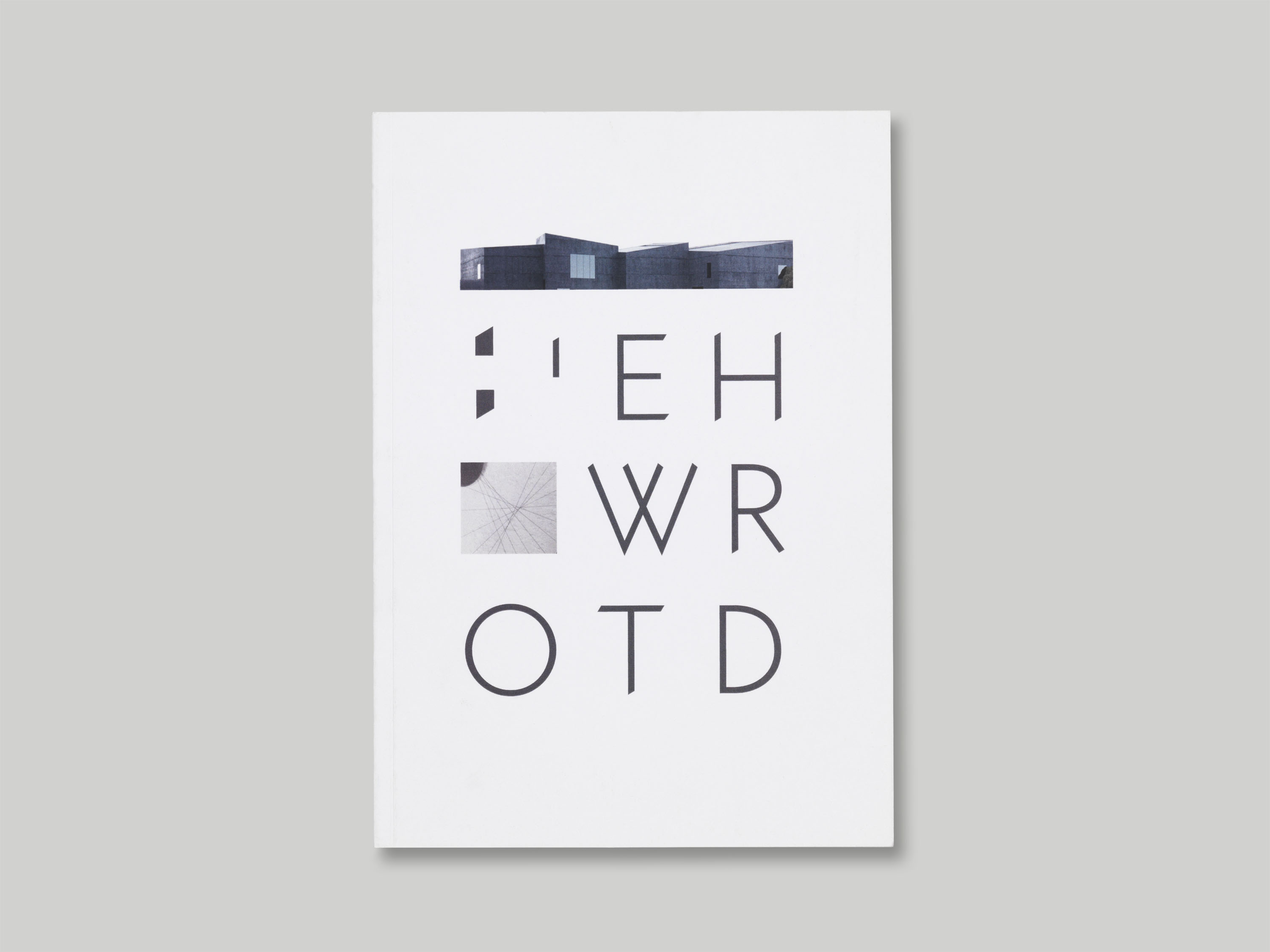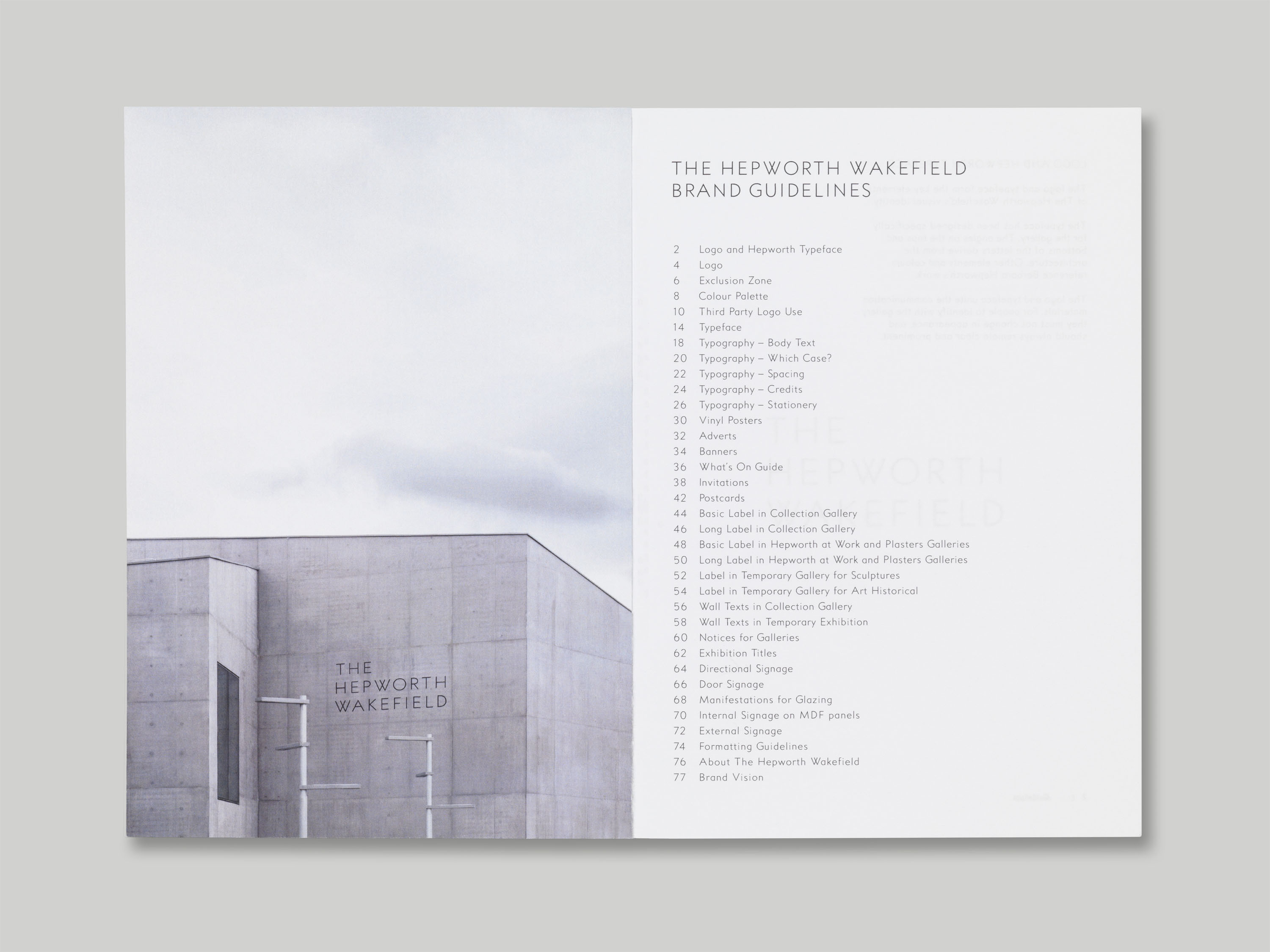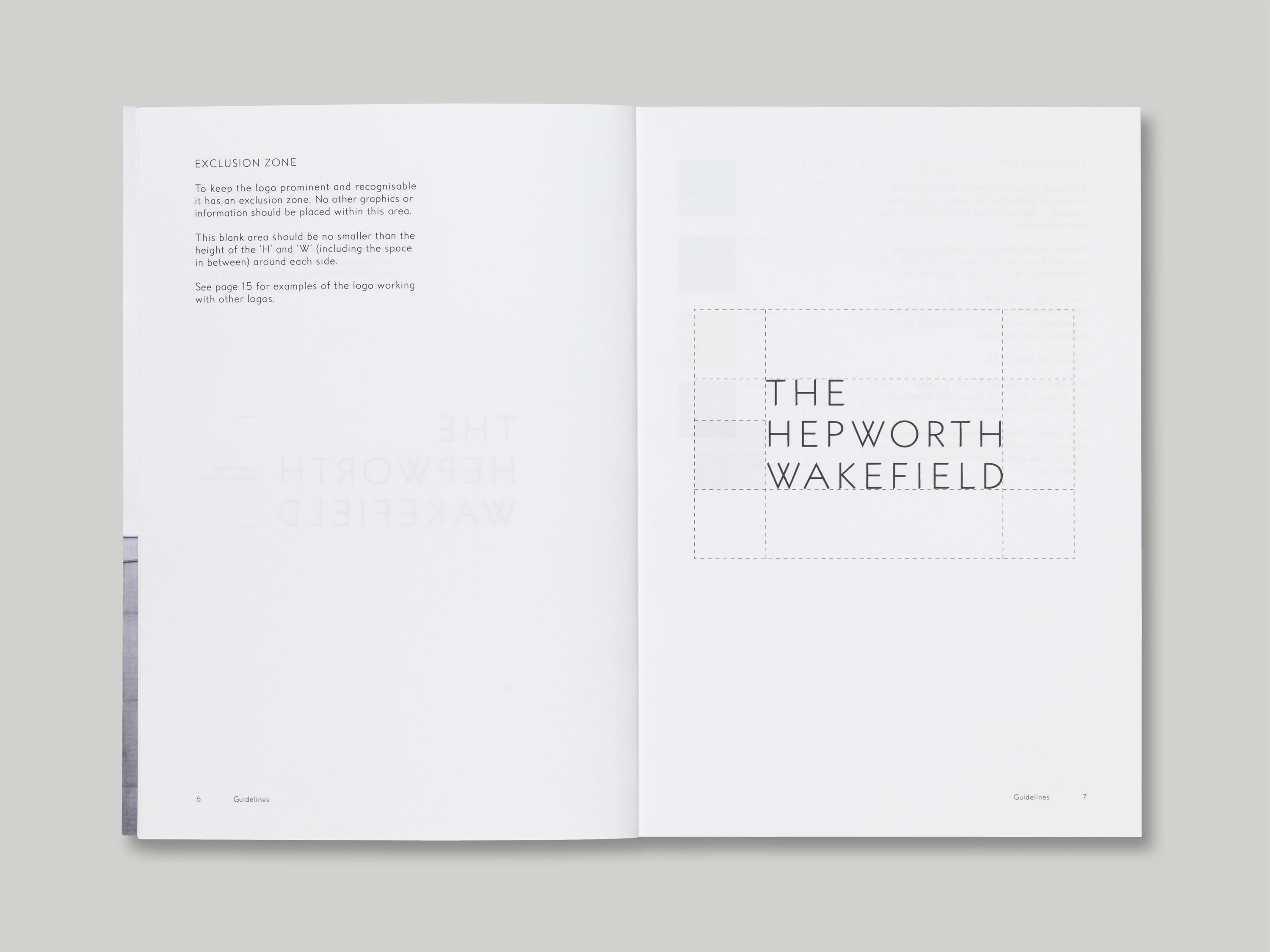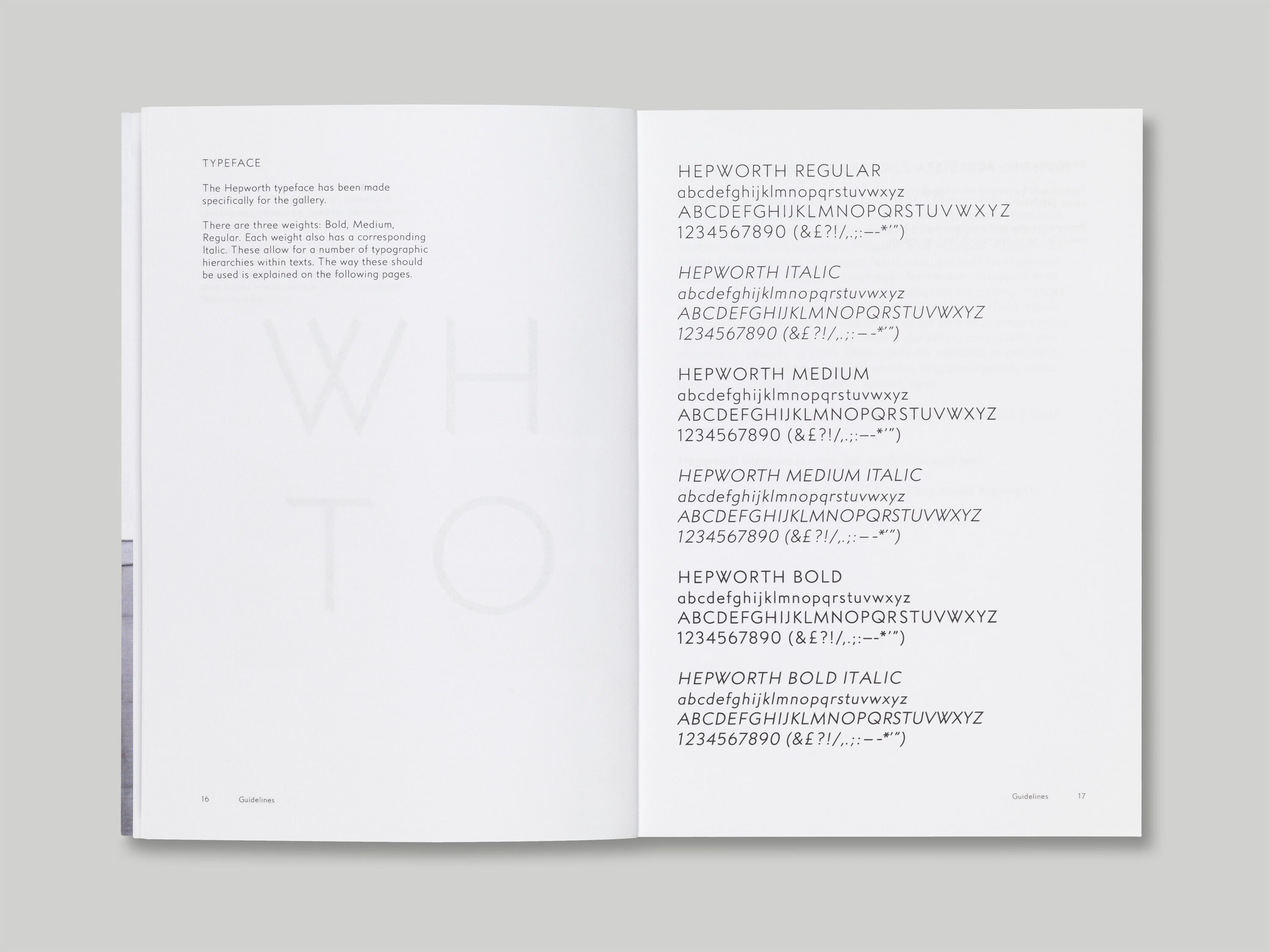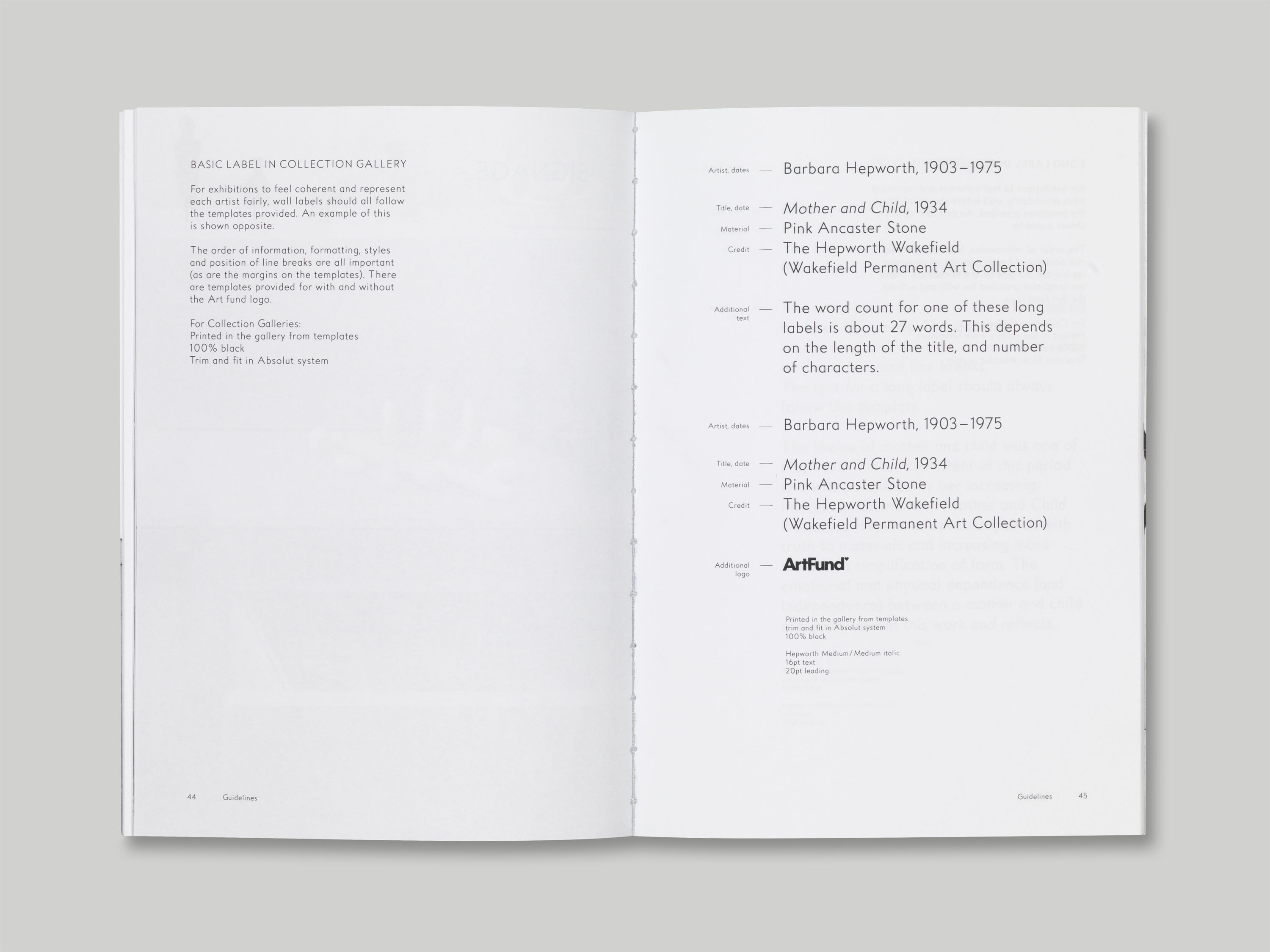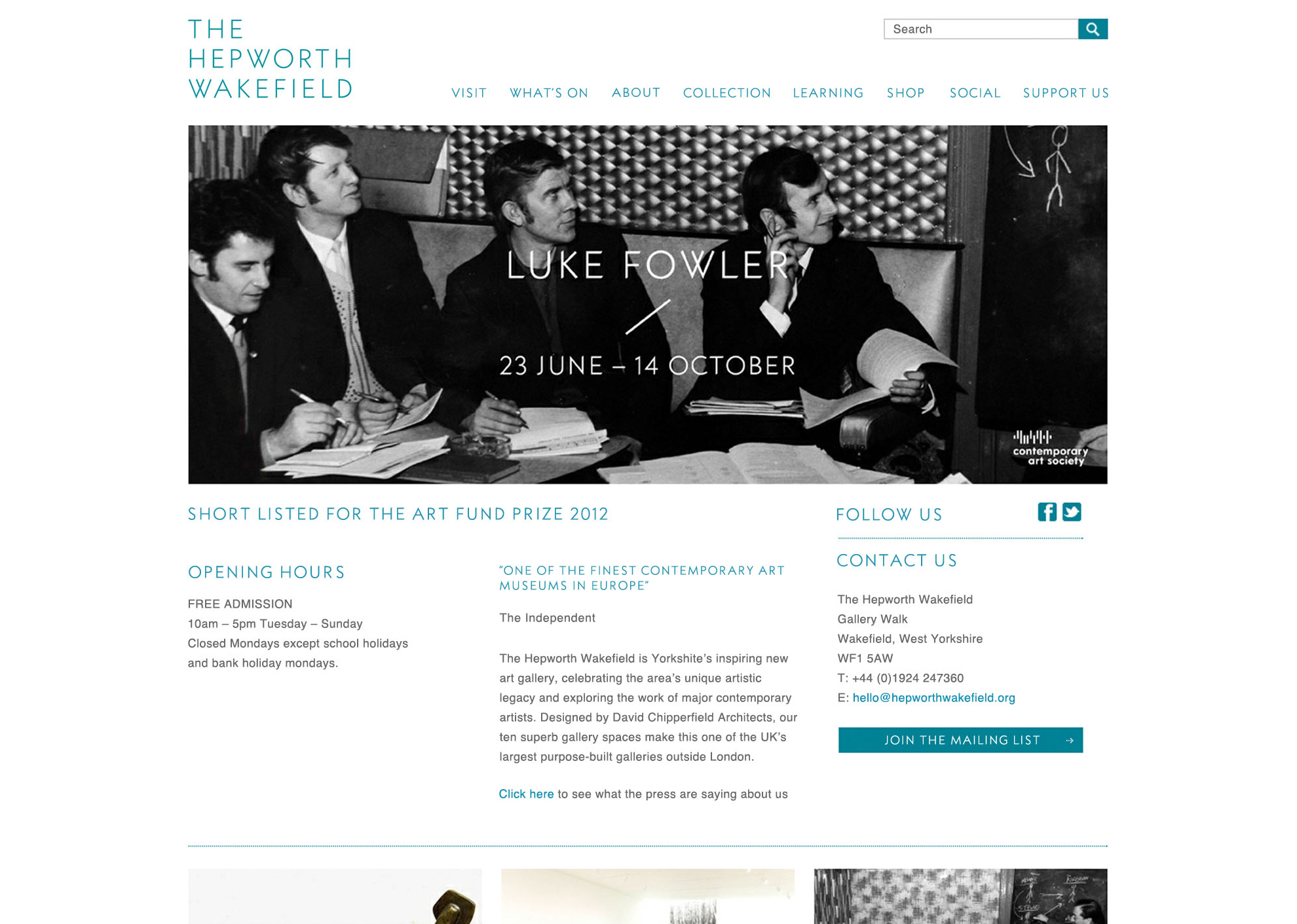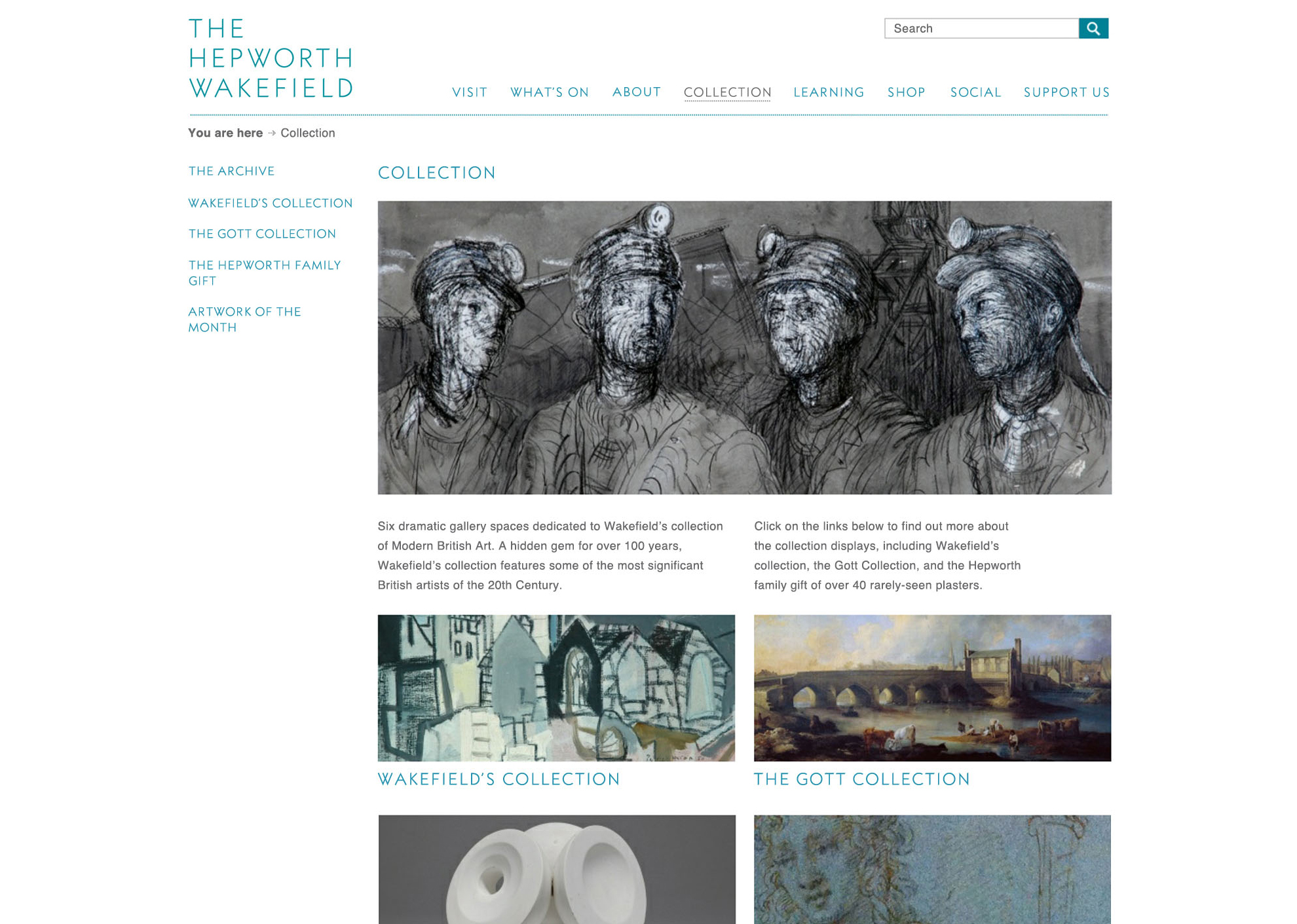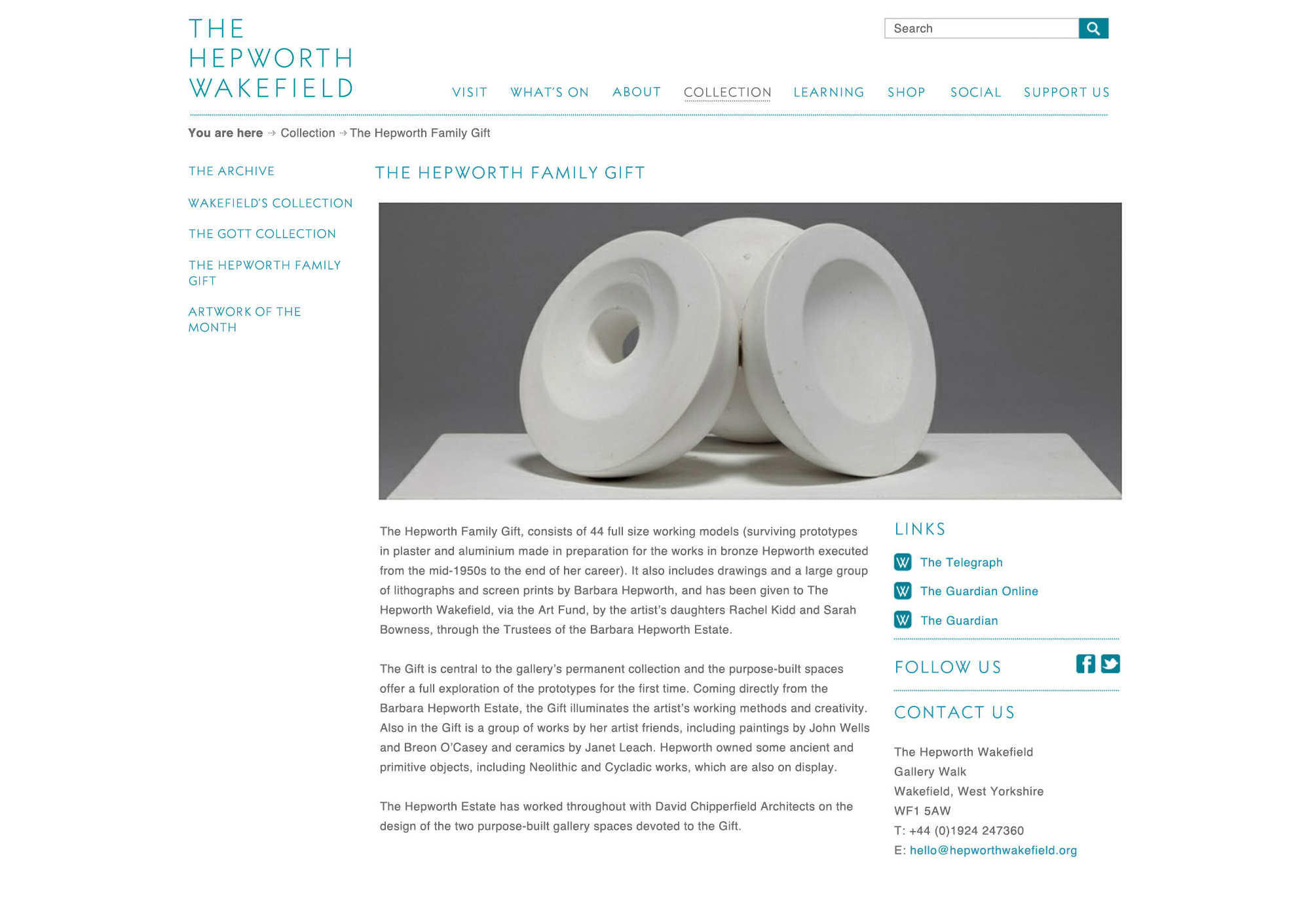 Outside of London, The Hepworth Wakefield is the largest purpose-built museum in the UK. Built near the birthplace of sculptor Barbara Hepworth, it exhibits her work alongside that of other British modernists and contemporary artists. We were commissioned to design the identity, signage and wayfinding, website, printed materials and permanent exhibition graphics for the institution.
The identity and bespoke typeface we designed for The Hepworth Wakefield both echo the angular forms of the building itself, which were in part derived from the pitched roofs of local dockside buildings. We chose a colour scheme inspired by oxidised metals and the effects of the weather on the surfaces of Hepworth's works, and the forms and shapes within her sculptures informed texture and patterns used throughout the brand identity and printed materials. The Hepworth Wakefield signage and wayfinding scheme was based upon the bespoke typeface we created. To avoid cluttering David Chipperfield Architects' minimalist and elemental design for the building, we applied the signage directly to its surfaces, screenprinting walls and sandblasting the concrete of the exterior to create a quietly assertive scheme.
Typeface design by A Practice for Everyday Life. Type development and engineering by Emma Williams.