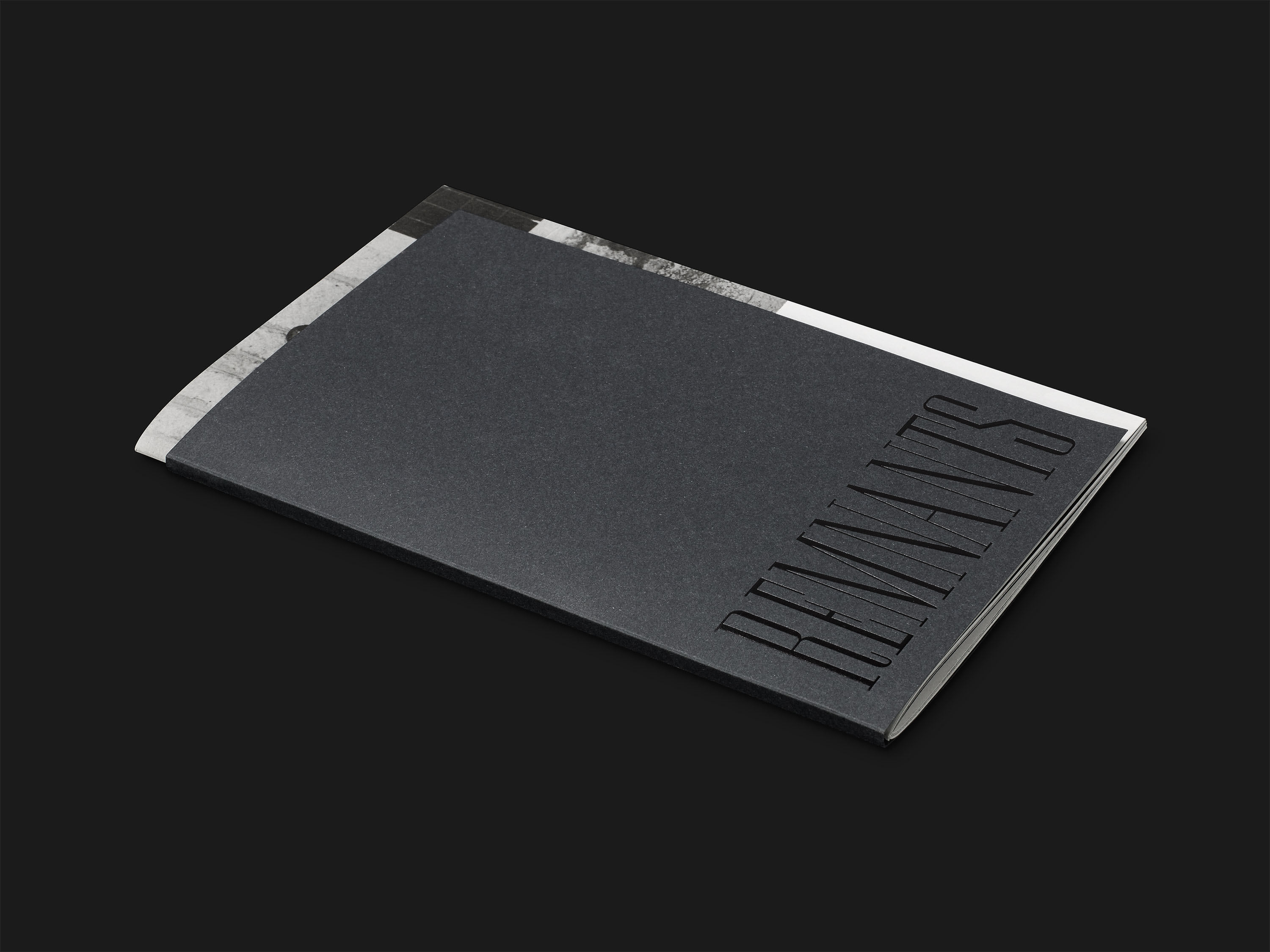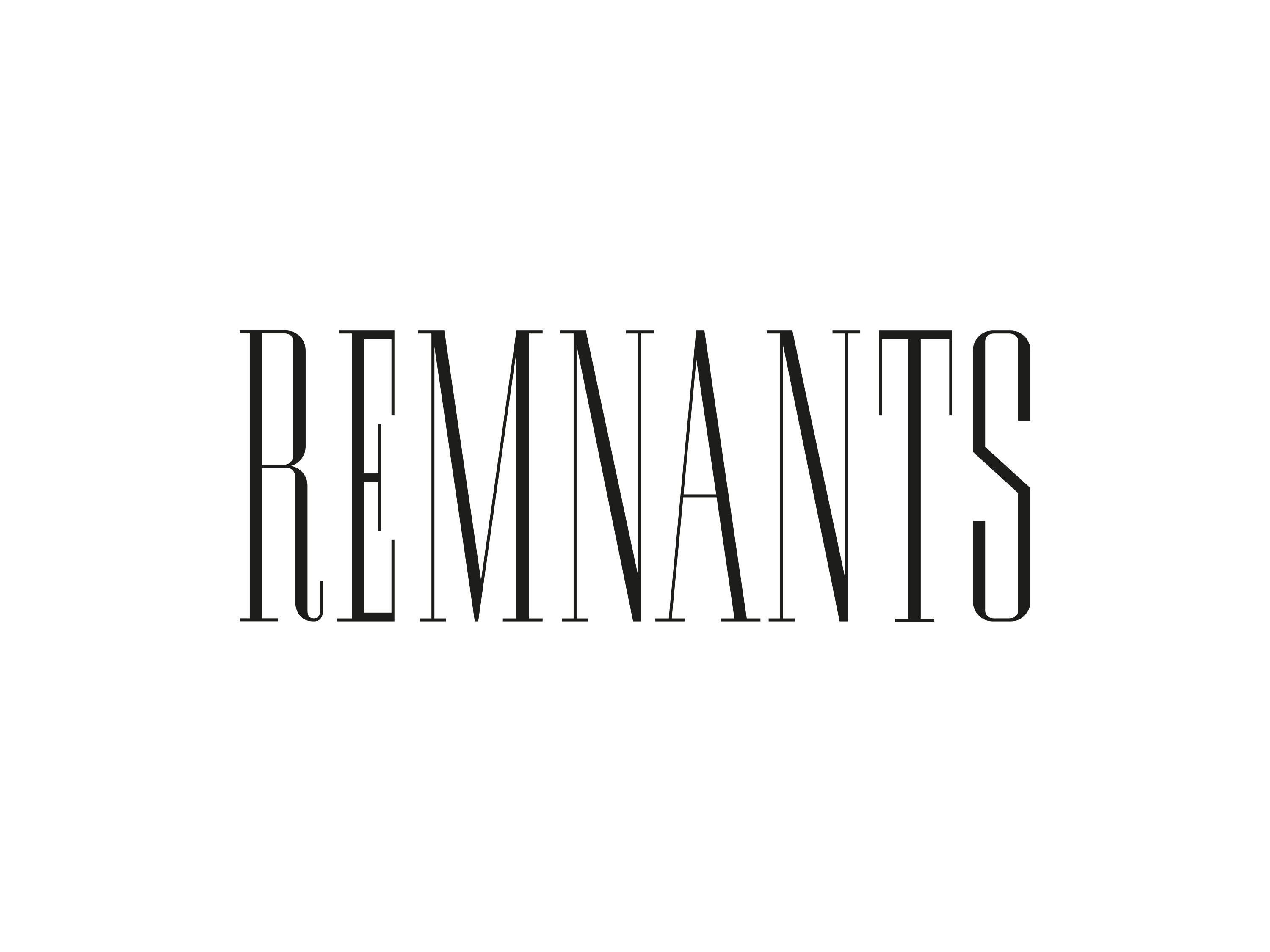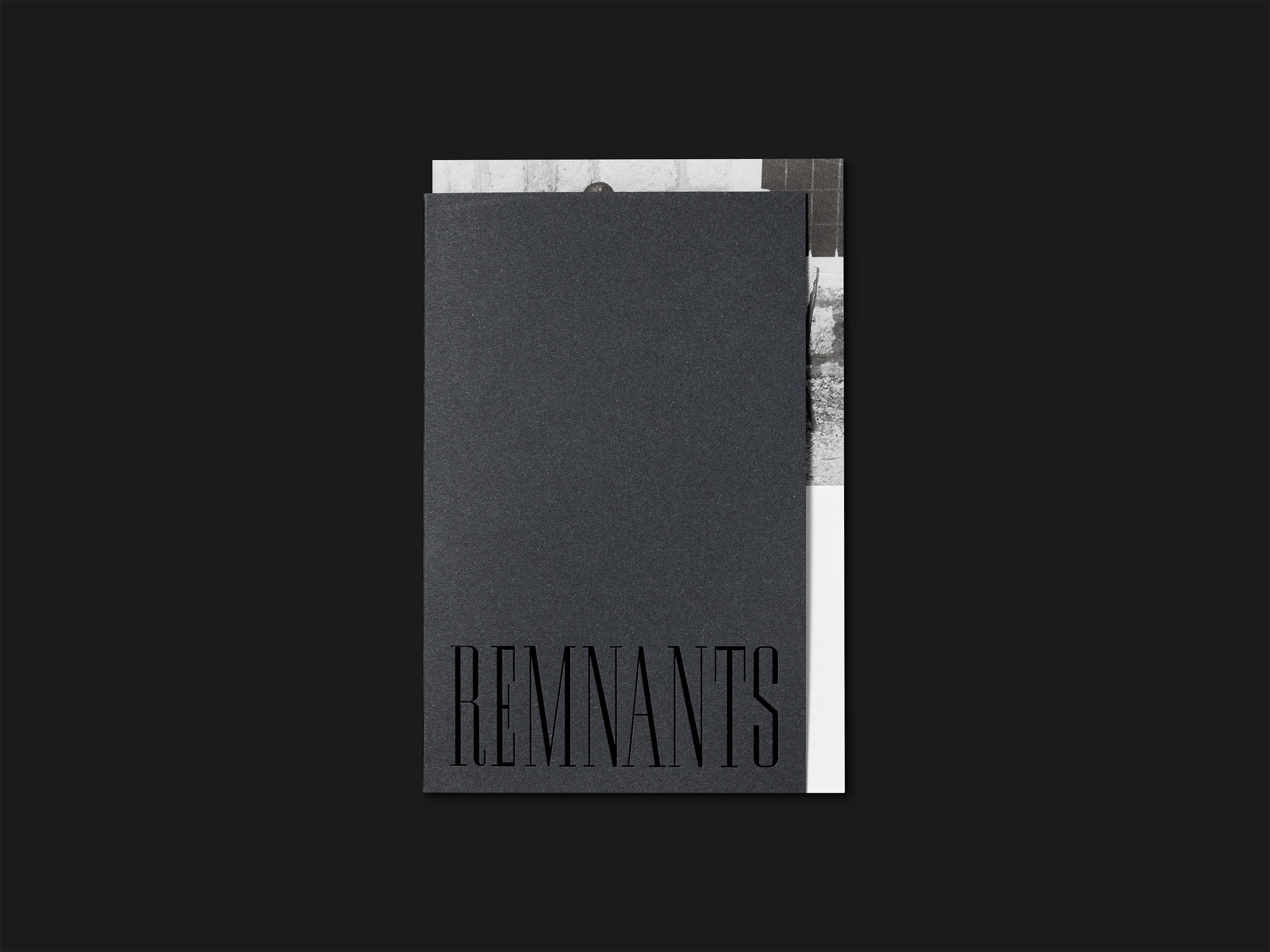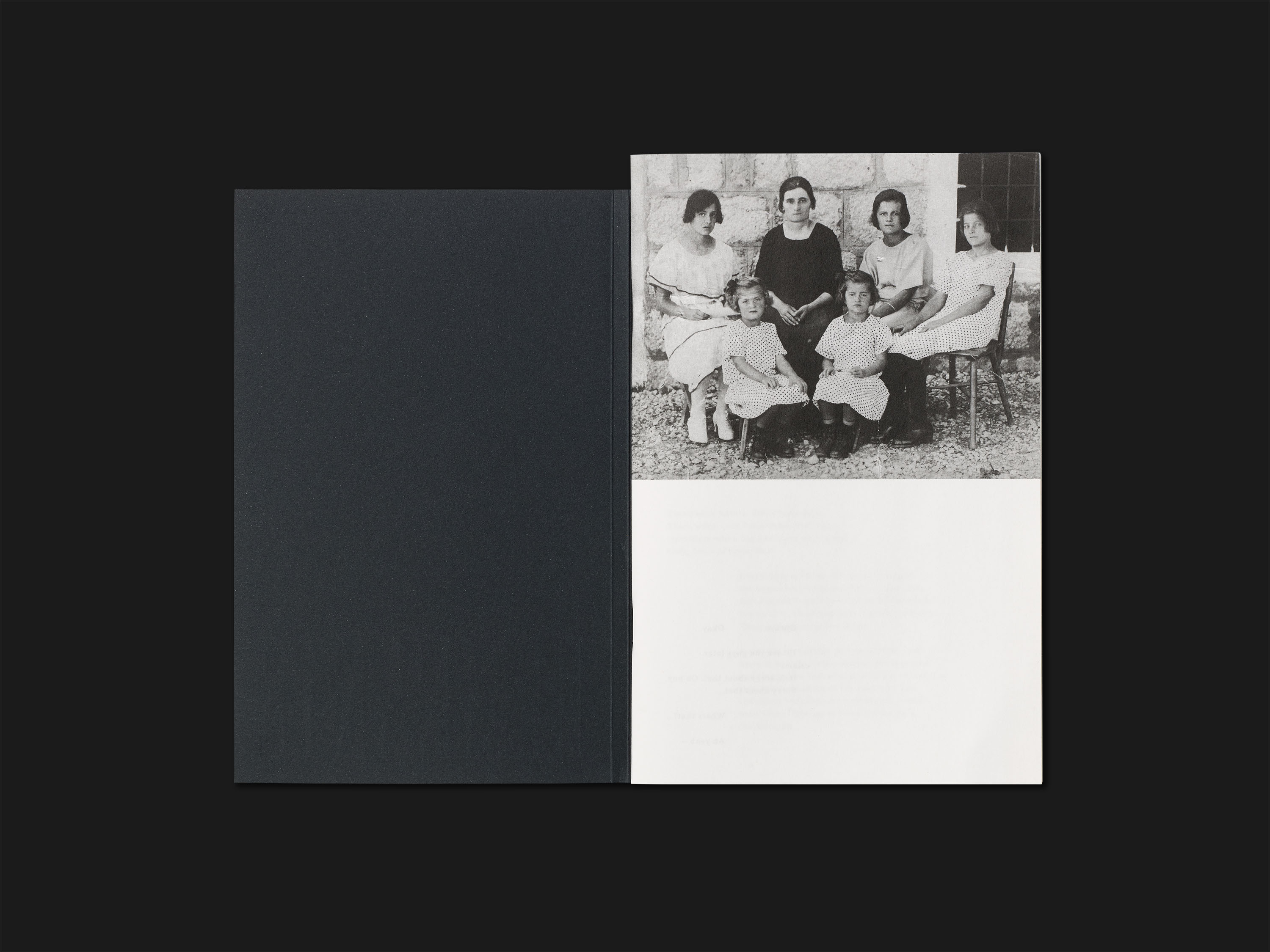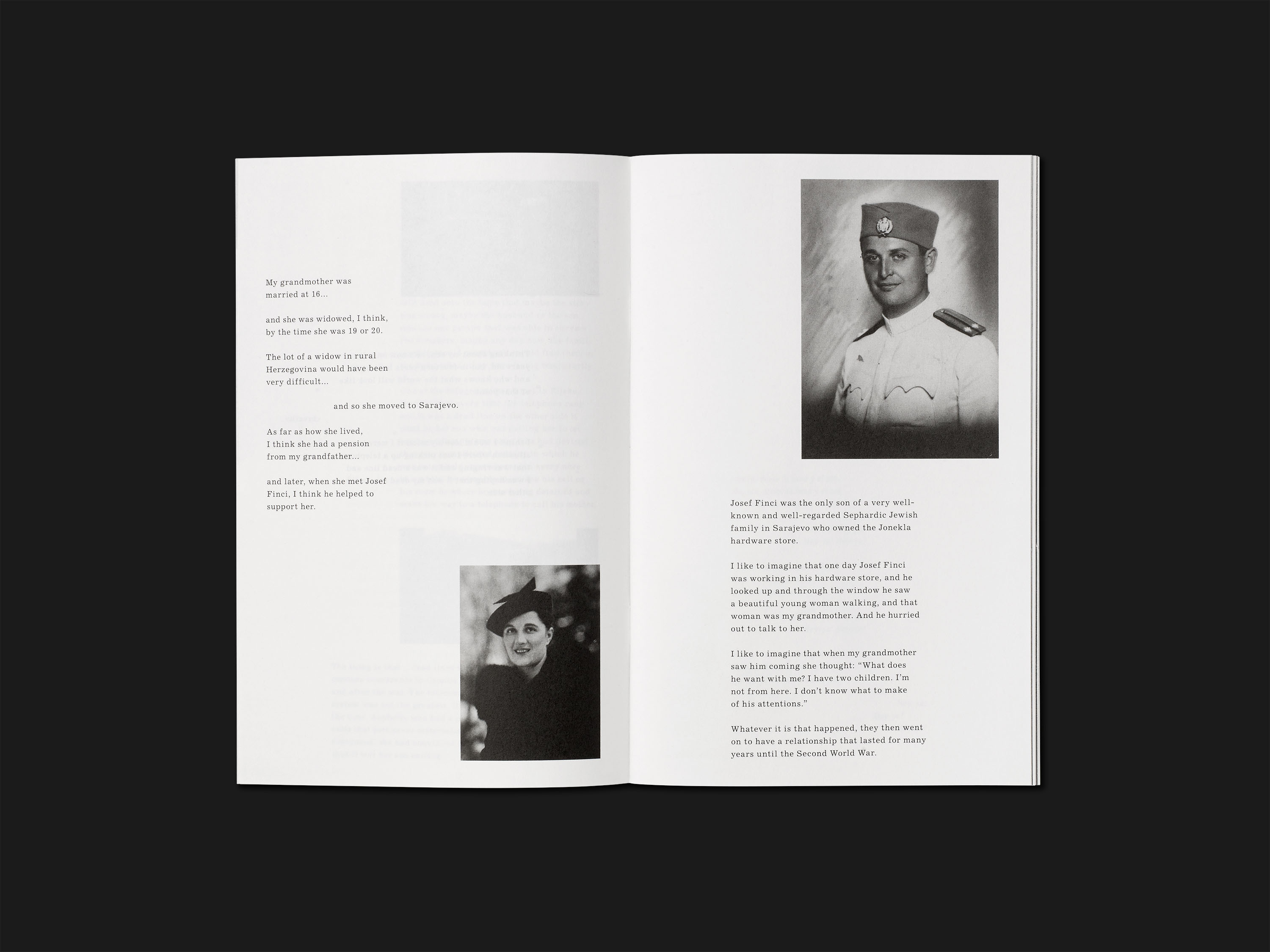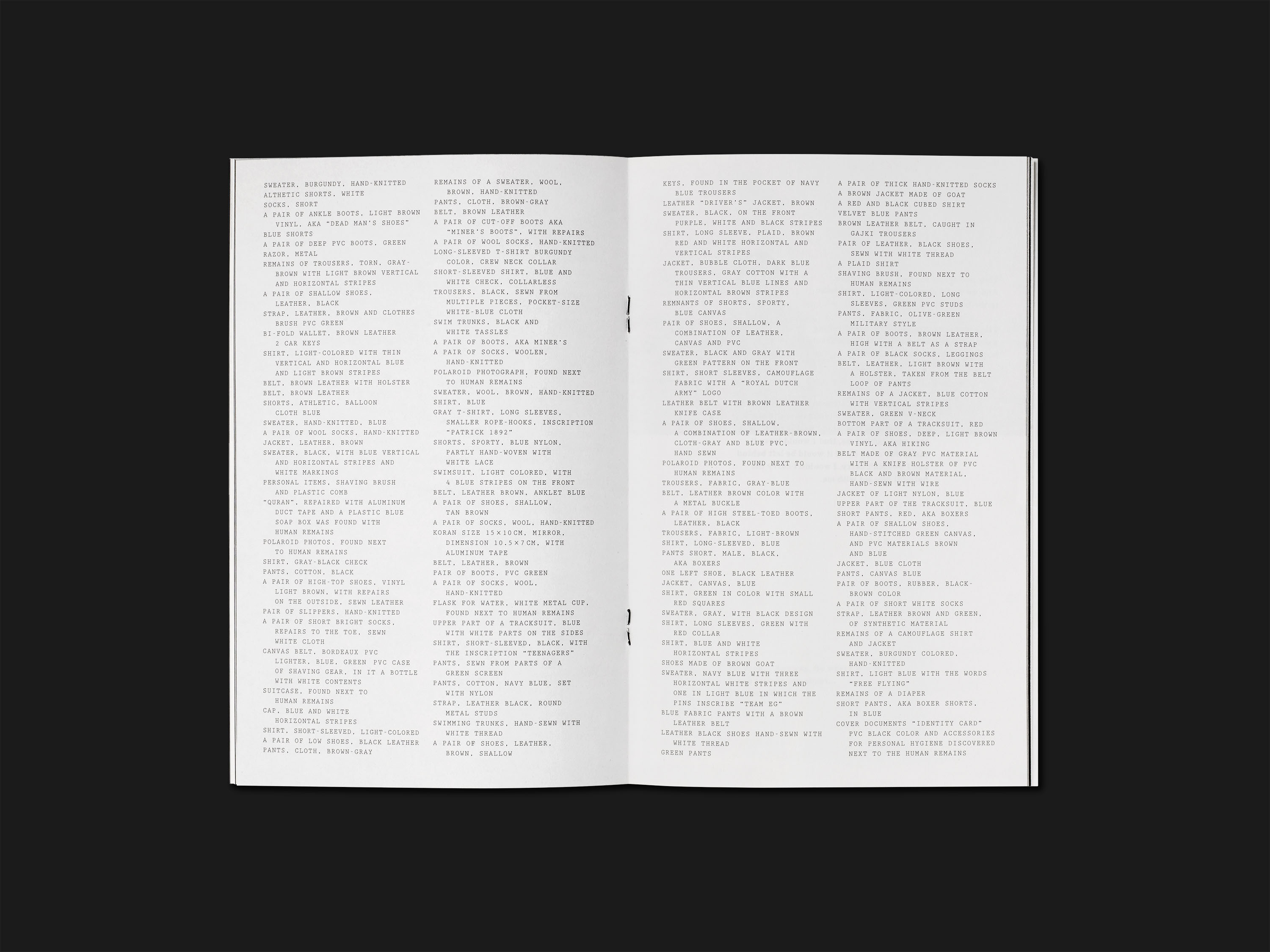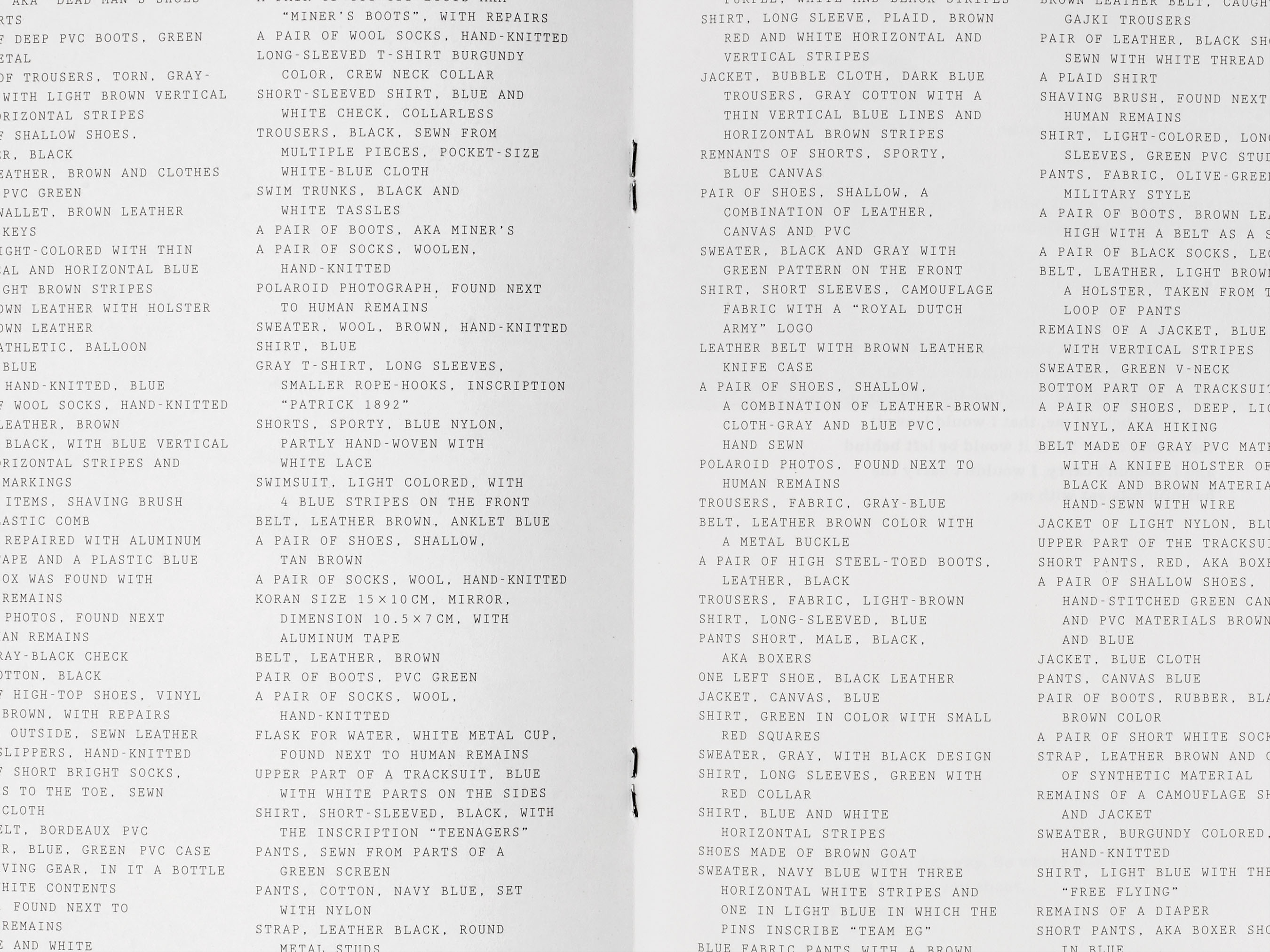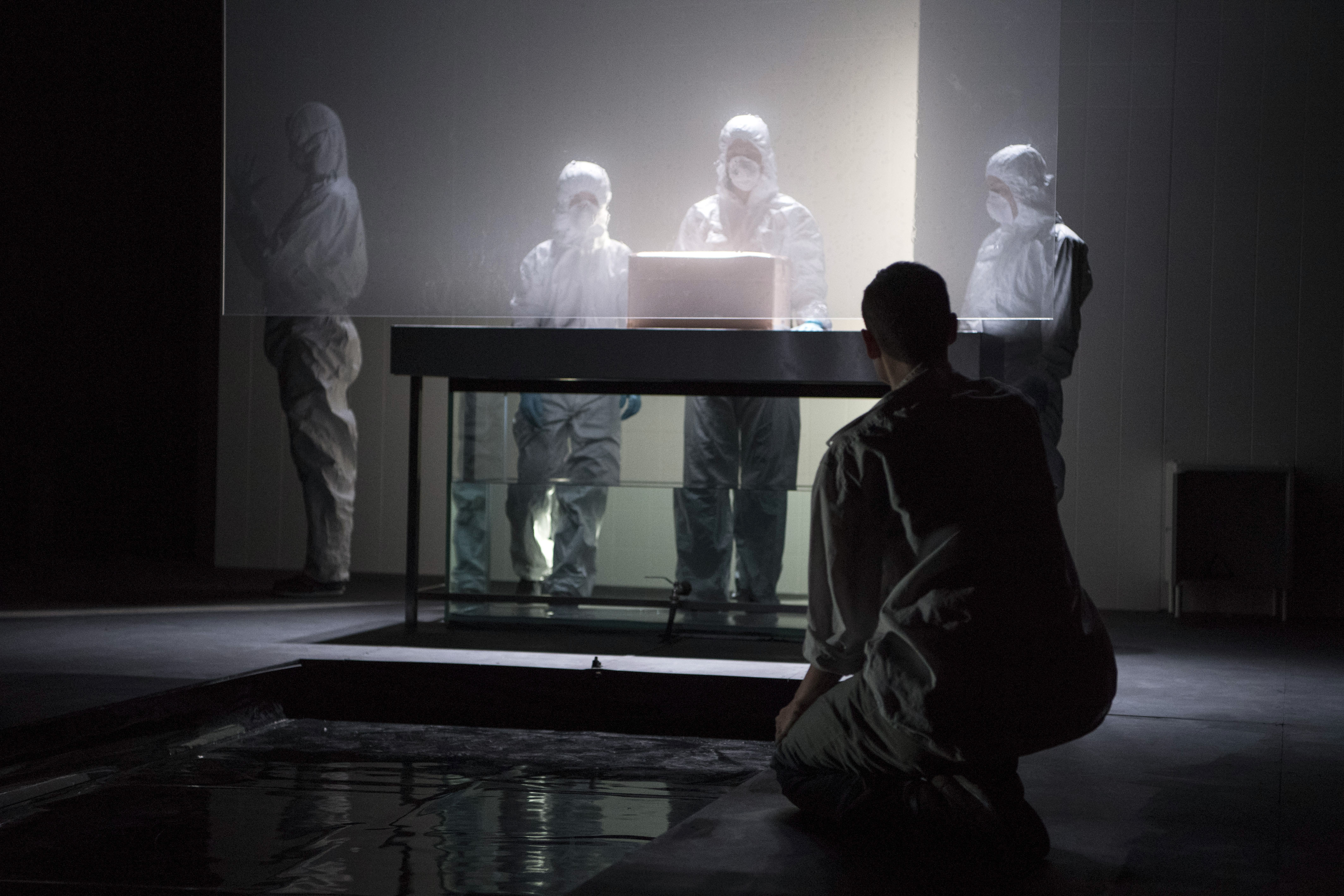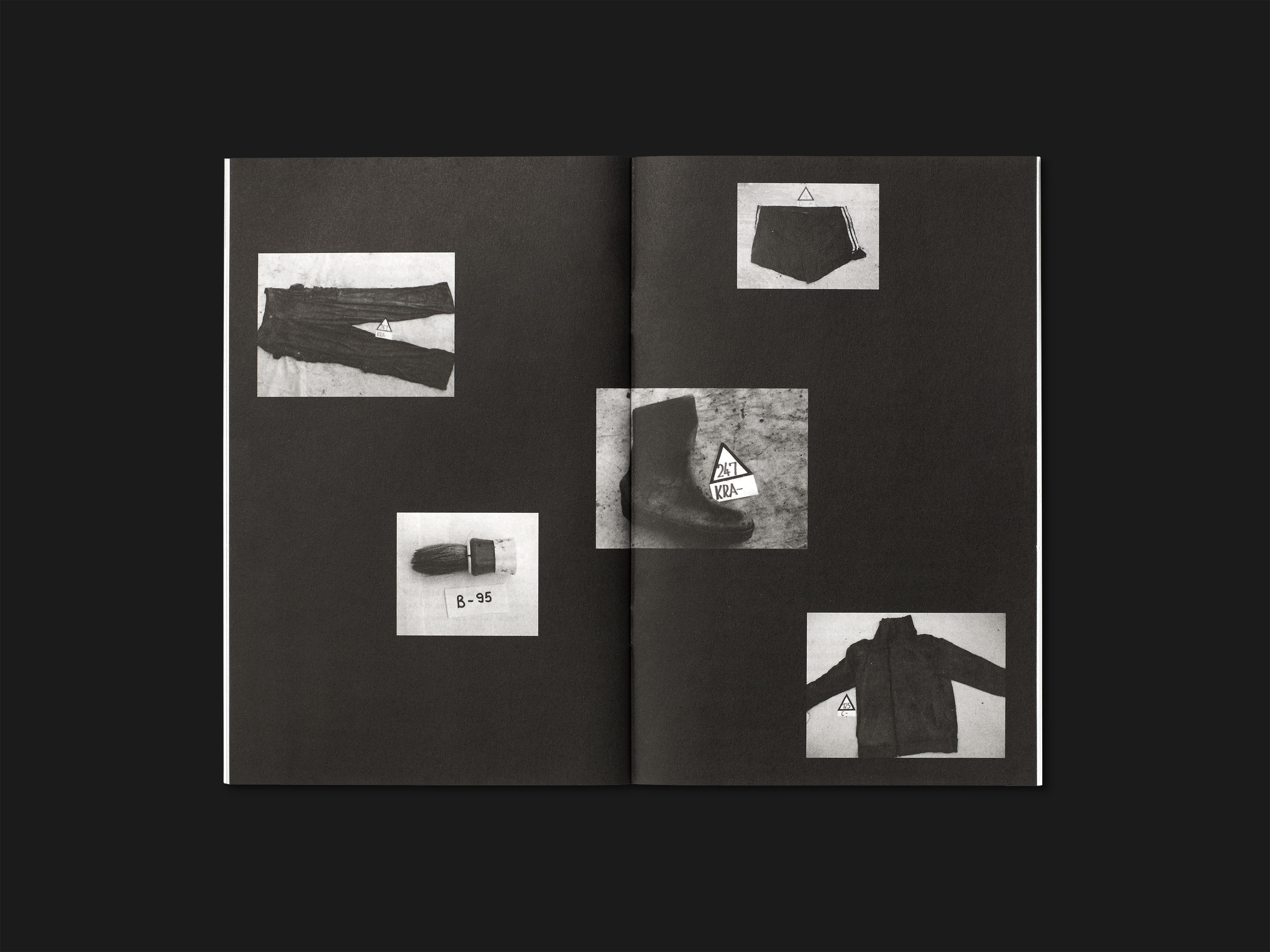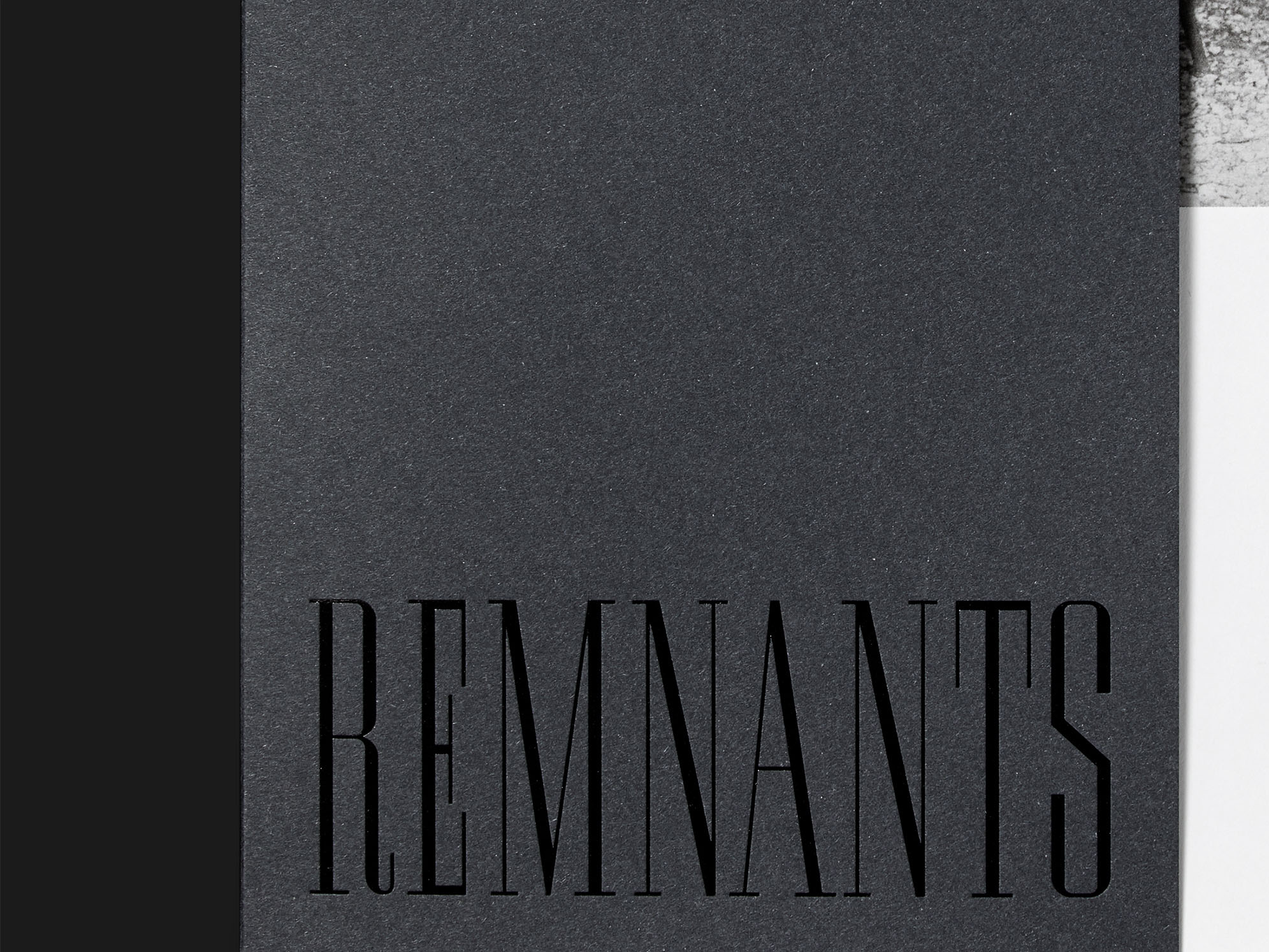 Remnants is a piece of new music theatre produced by Erratica, a London-based arts company who create diverse performance-related works, founded by Patrick Eakin Young. It explores one woman's encounter with the aftermath of war crimes at Srebrenica, and her family's connection to the Holocaust in Bosnia fifty years before. Four singers and a solo dancer lead the audience in an extraordinary auditory experience incorporating physical theatre, dance, spoken word, vocal arrangements and electronic soundscapes.
We were commissioned to design a libretto to accompany the production. Remnants is staged as a single long monologue, interwoven with spoken word, video and dance elements, and the design of the book follows this format: an unbroken story with visual interludes including archive imagery, folk song lyrics and other voices. The cover type is redrawn from an old Serbian book cover, celebrating the strange beauty of cyrillic serif typefaces, and is debossed in gloss foil onto the rough cover stock.
Remnants is based on Courtney Angela Brkic's memoir The Stone Fields: Love and Death in the Balkans (2005). The book explores Brkic's family history in Bosnia, from her grandmother's affair with a young Jewish man forced into hiding during the war years, to her own experiences as part of a UN forensics team helping to excavate mass graves at Srebrenica in 1996.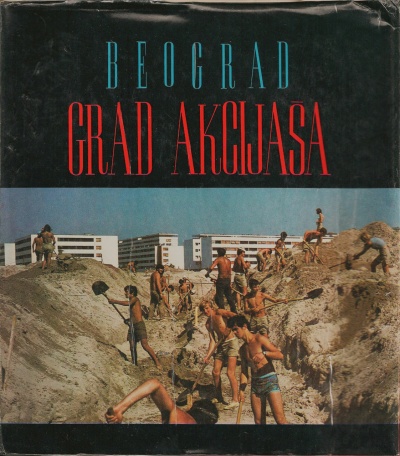 This echoes the contrast between the sterile high-shine environment of a laboratory and the excavated earth of Srebrenica, both of which feature in the performance; this contrast is a central theme within Remnants.