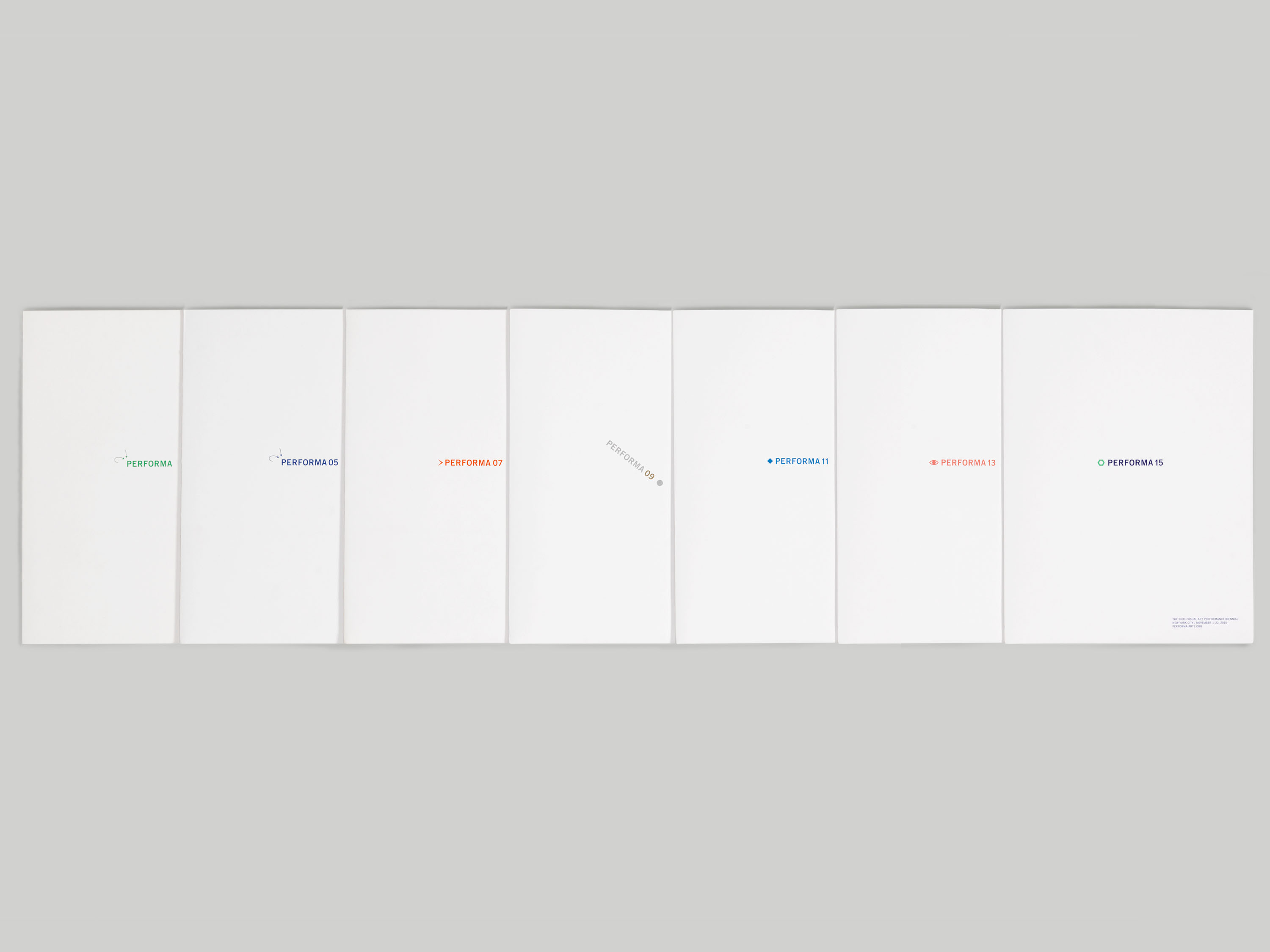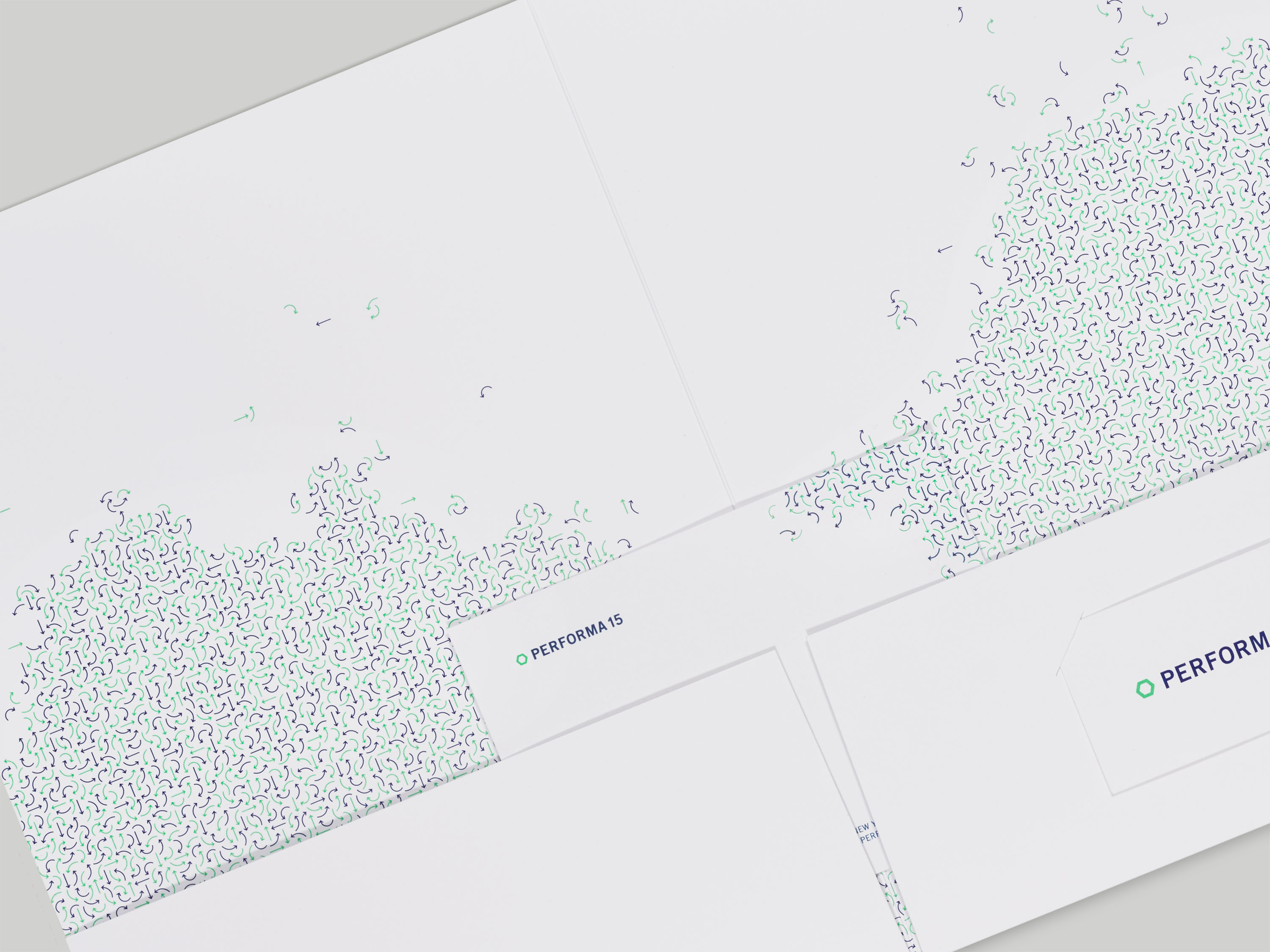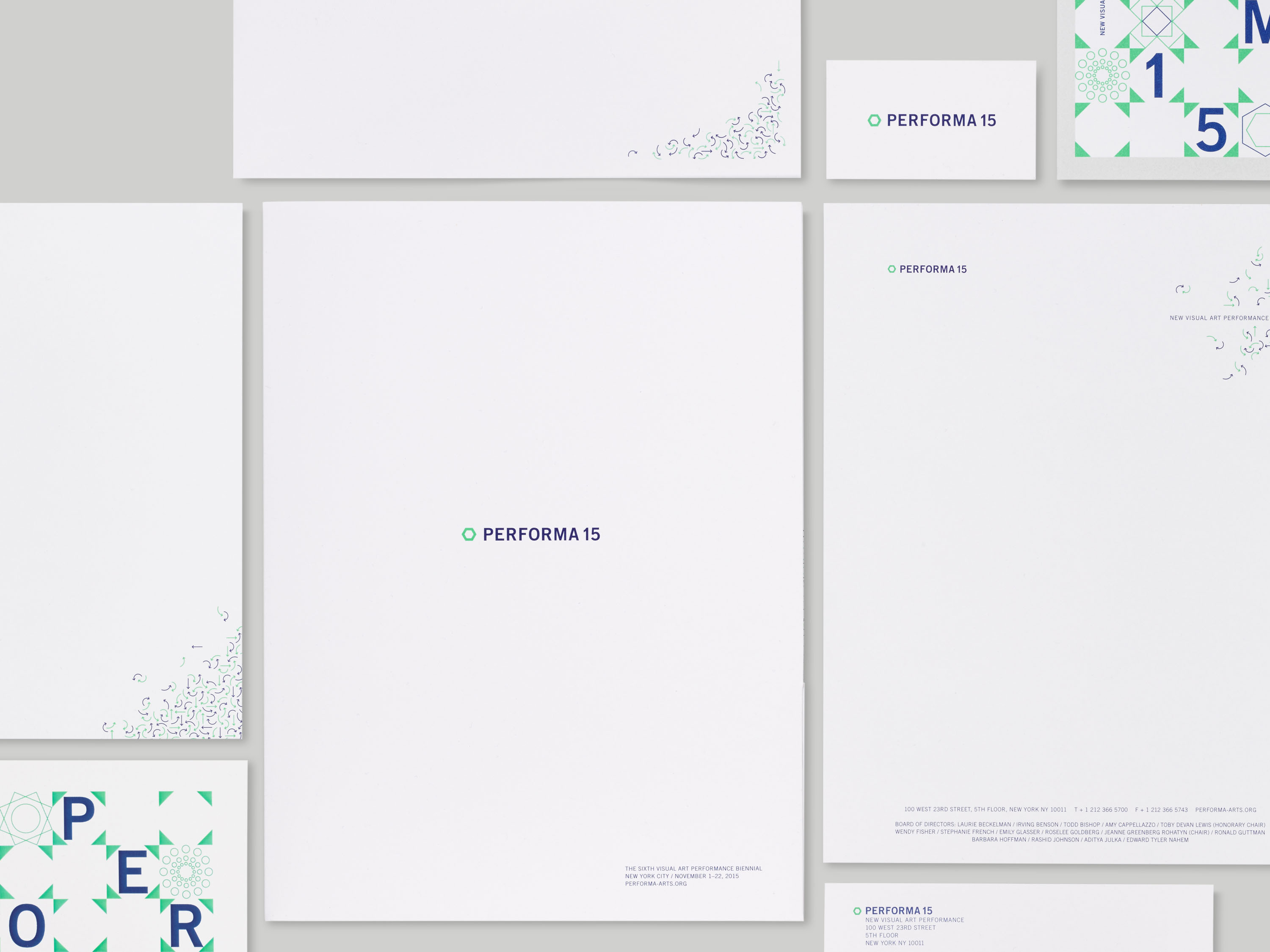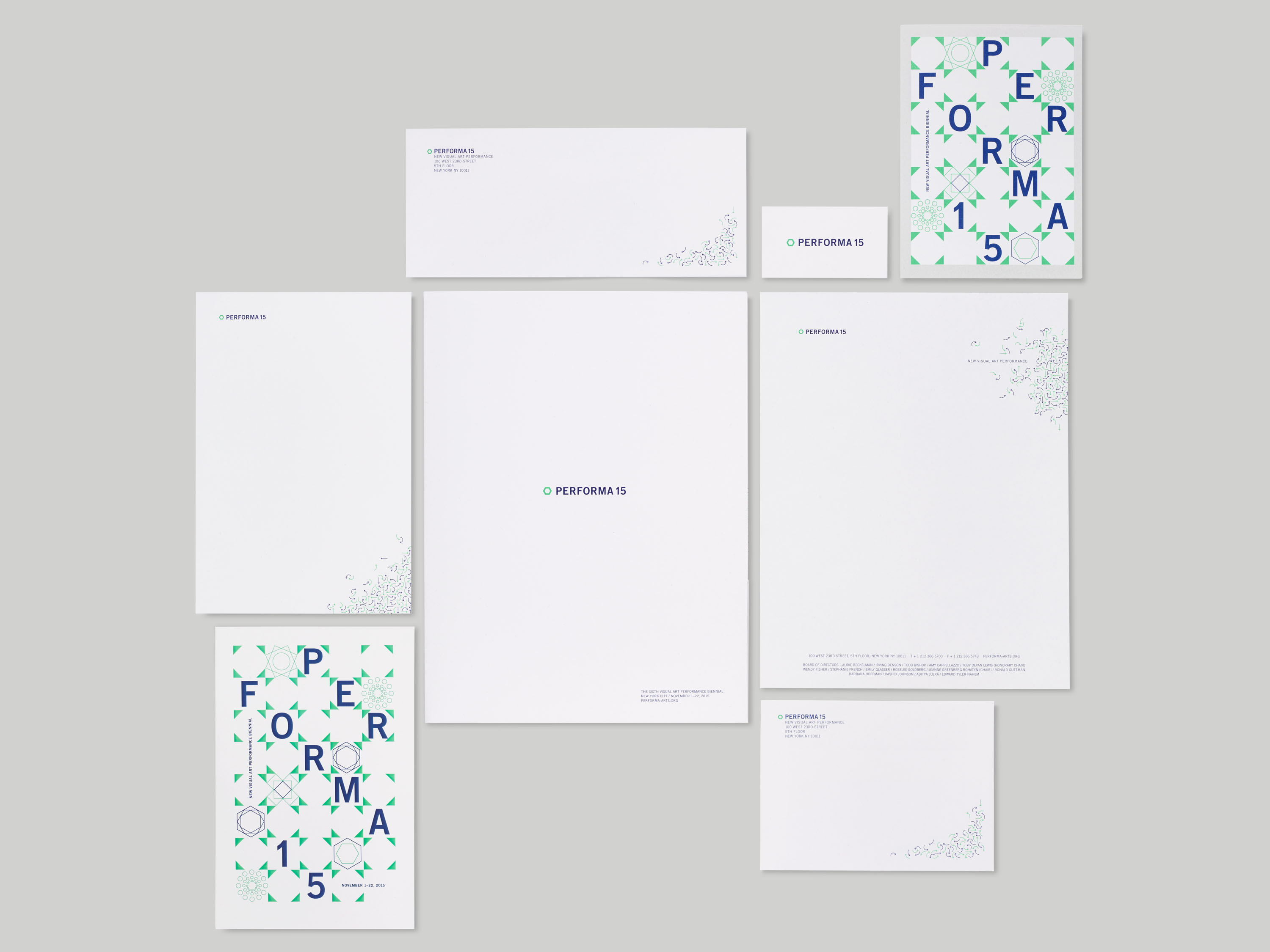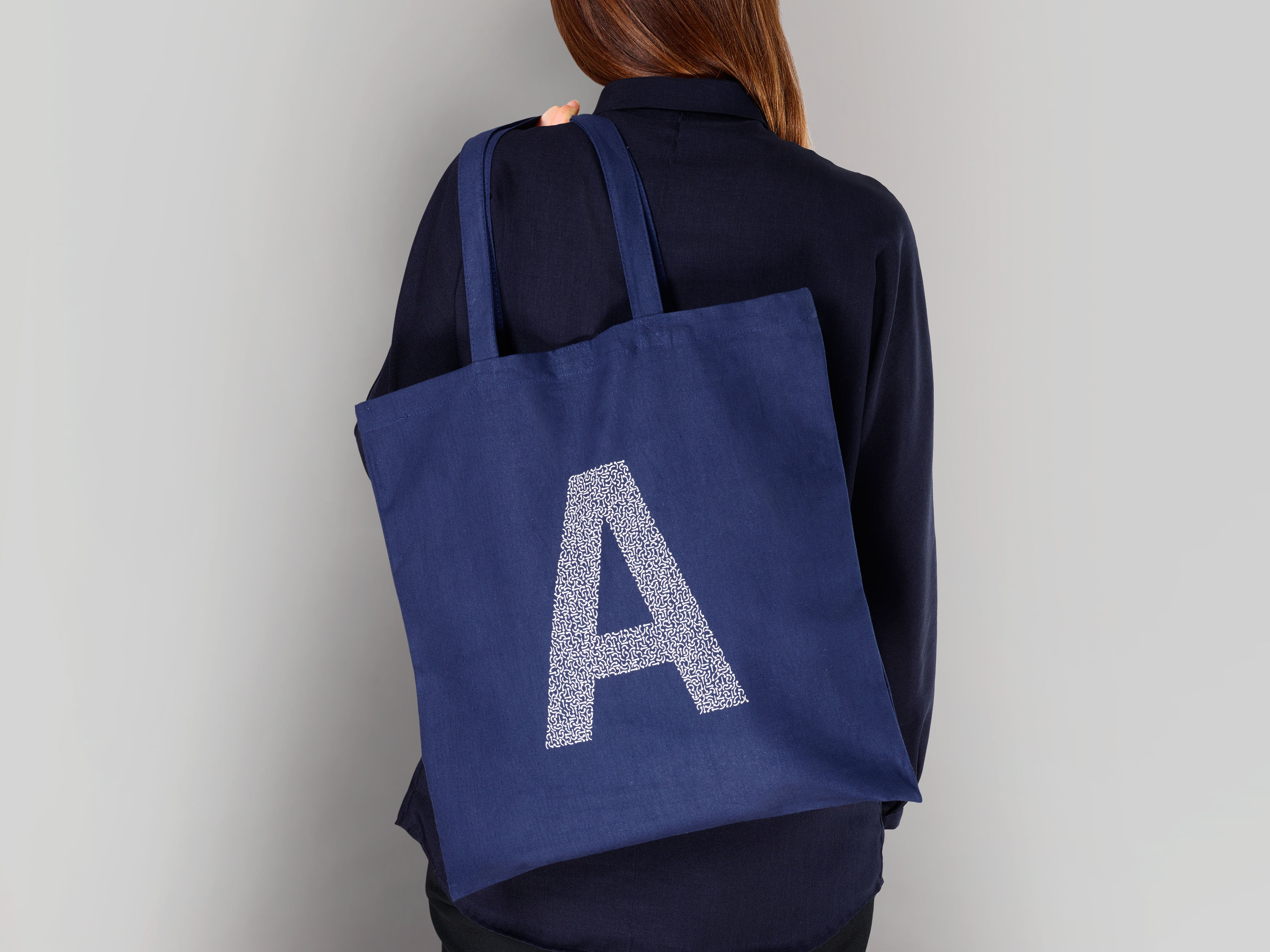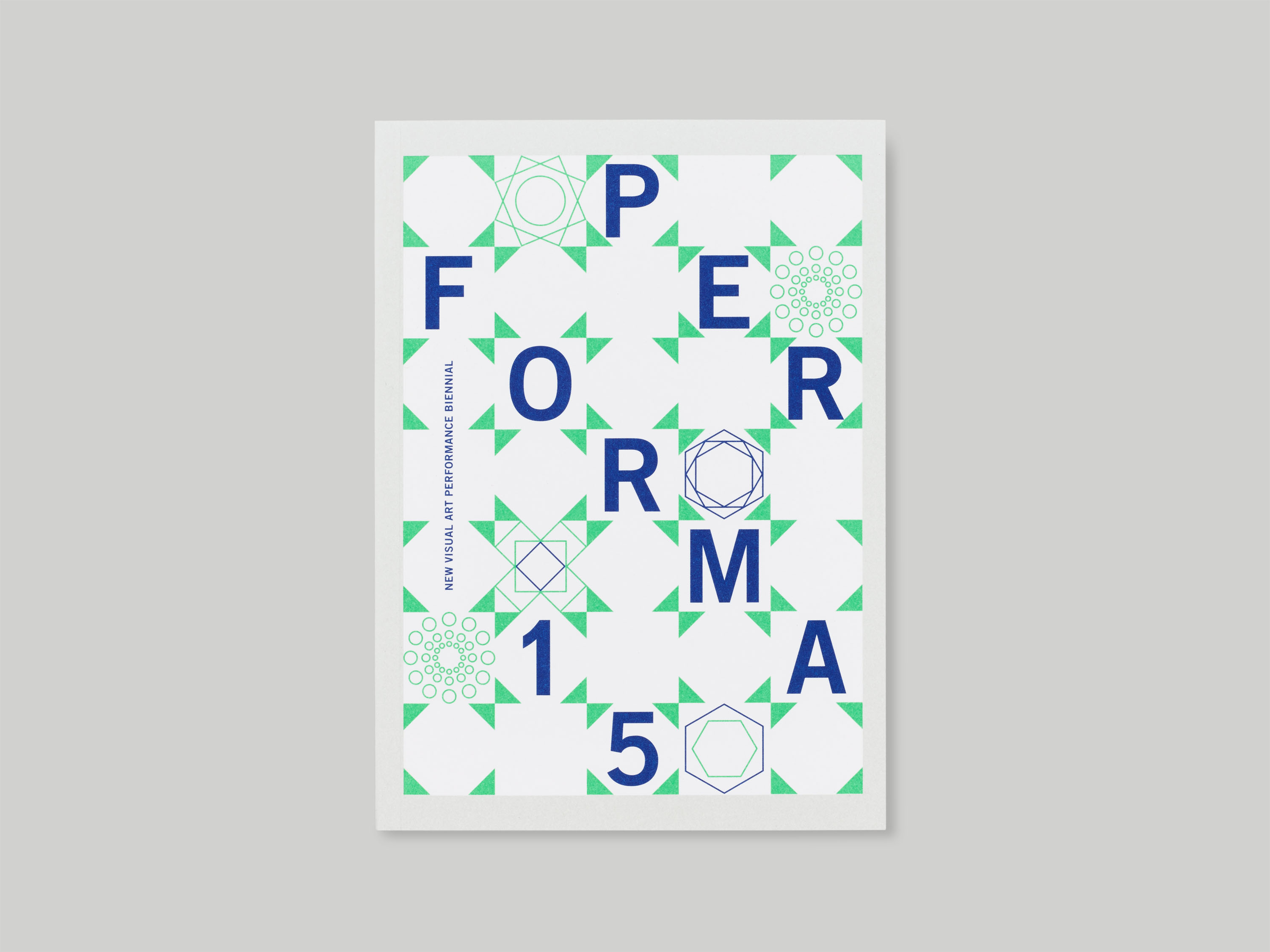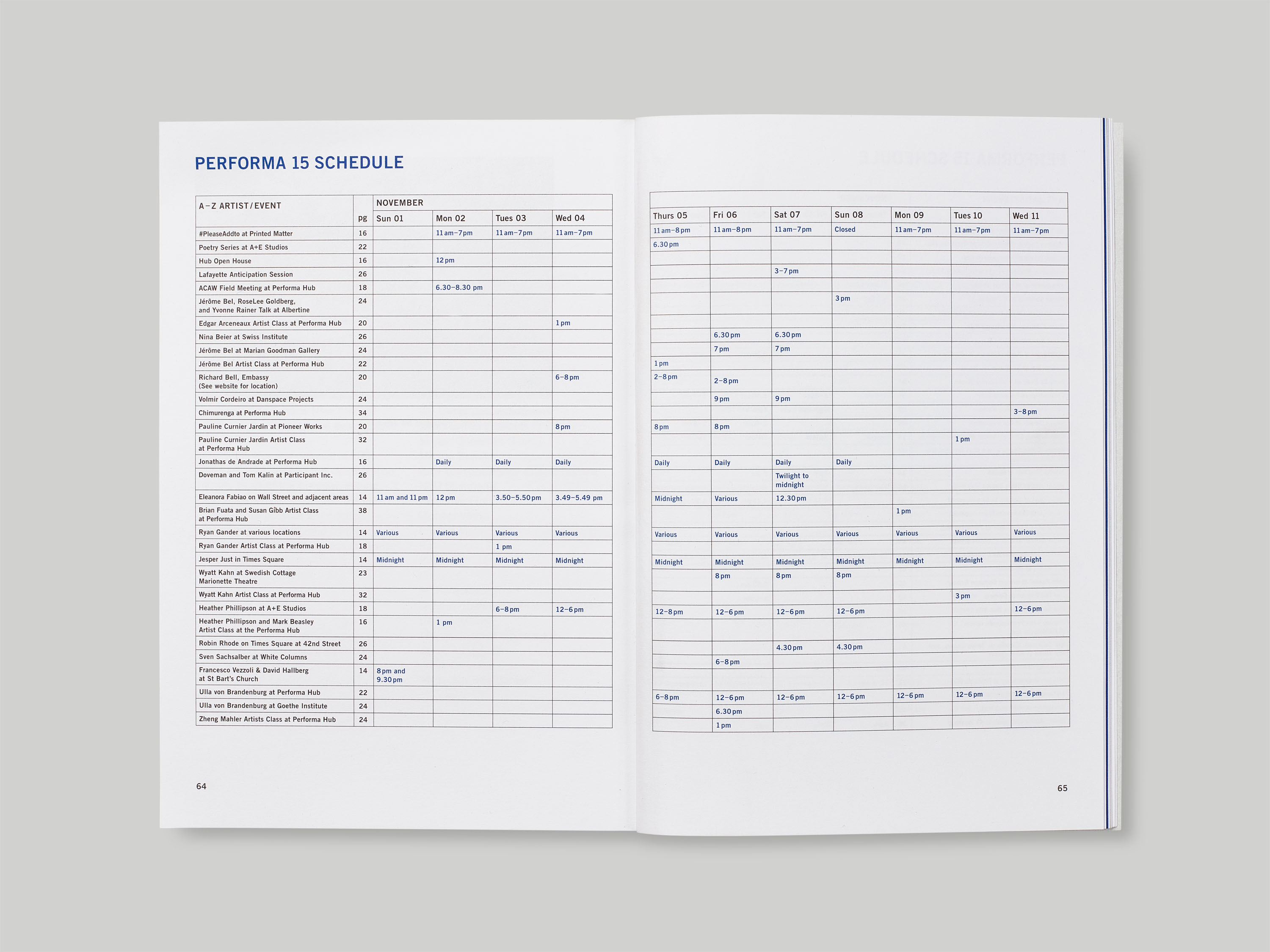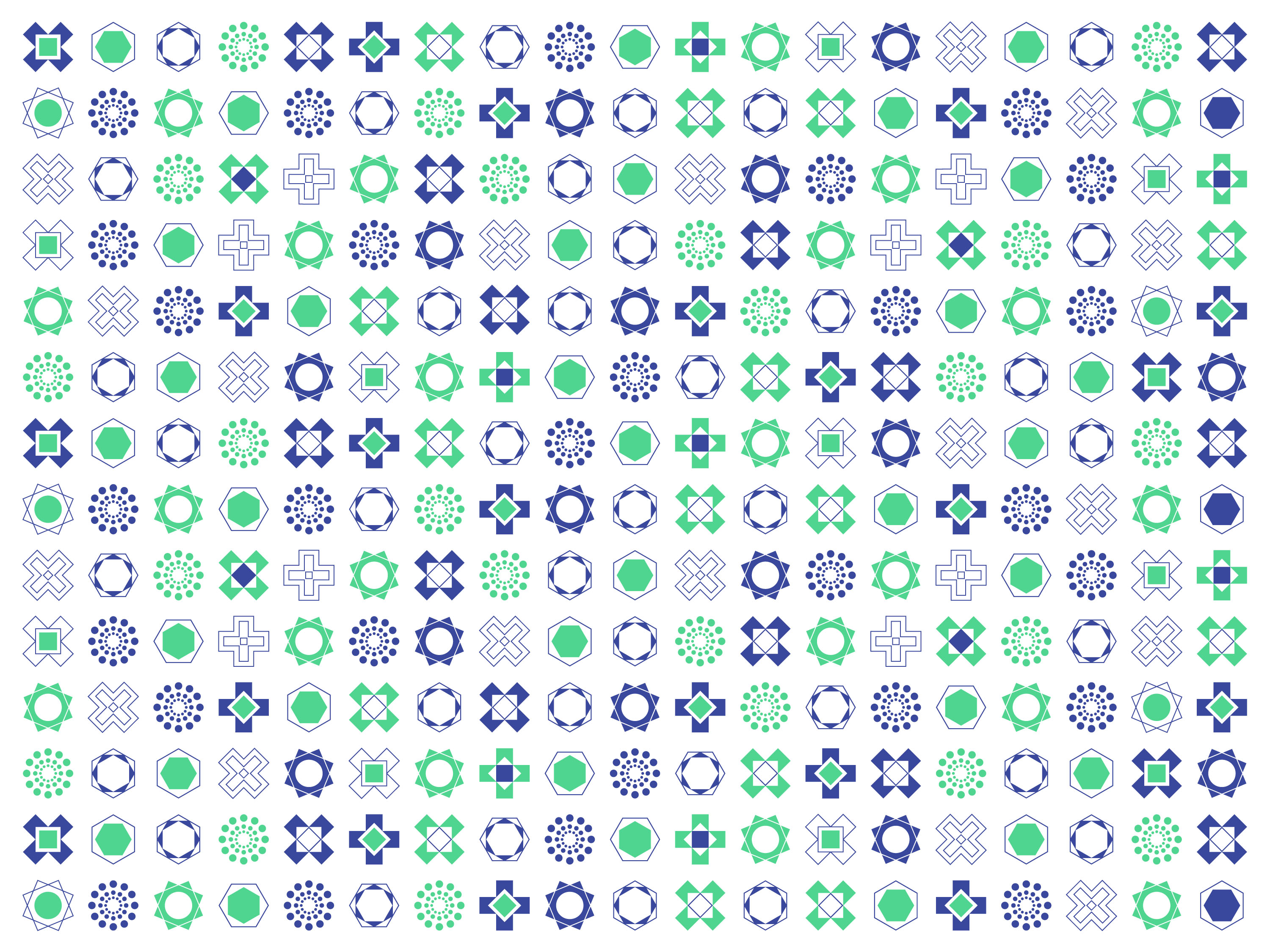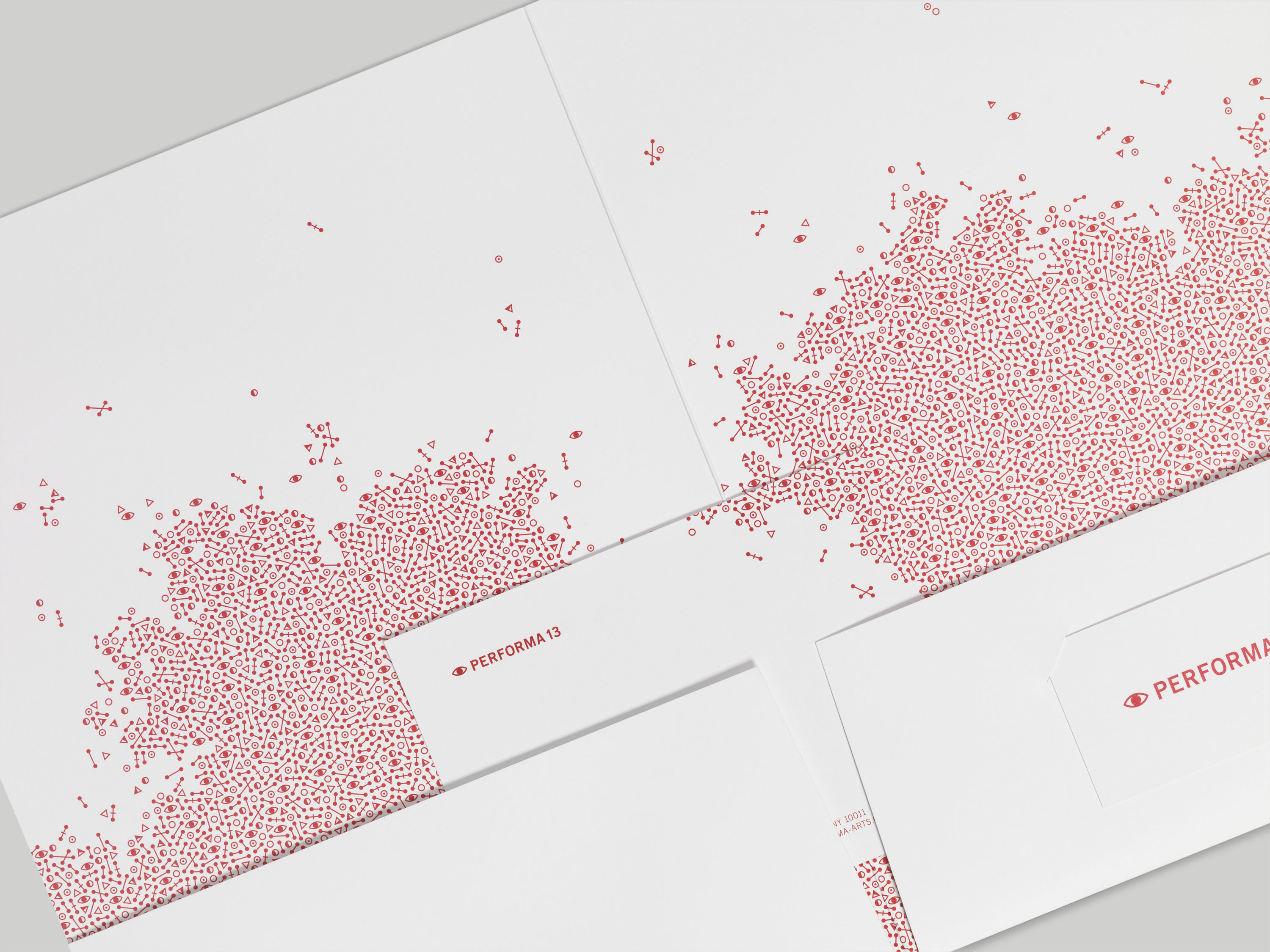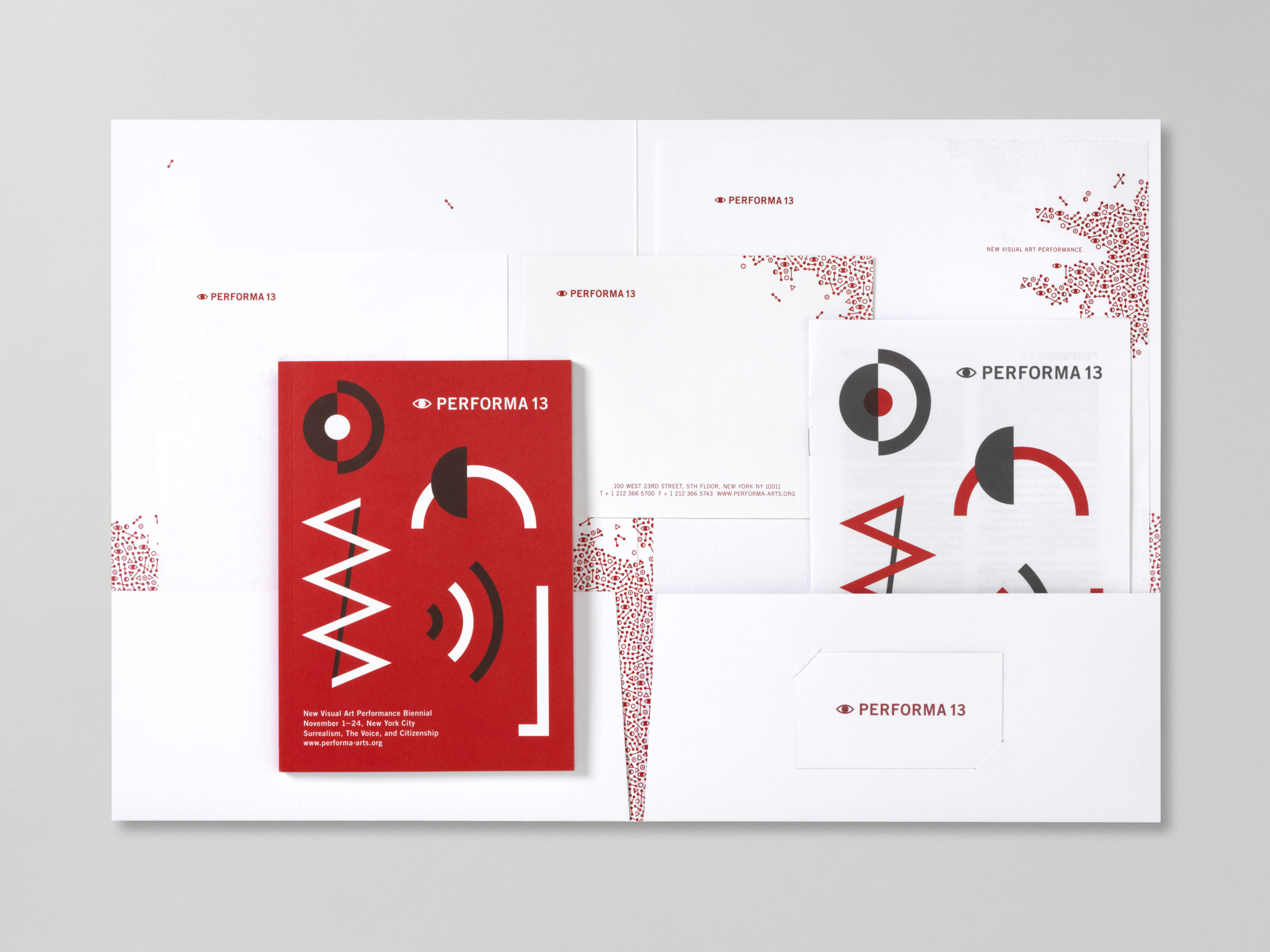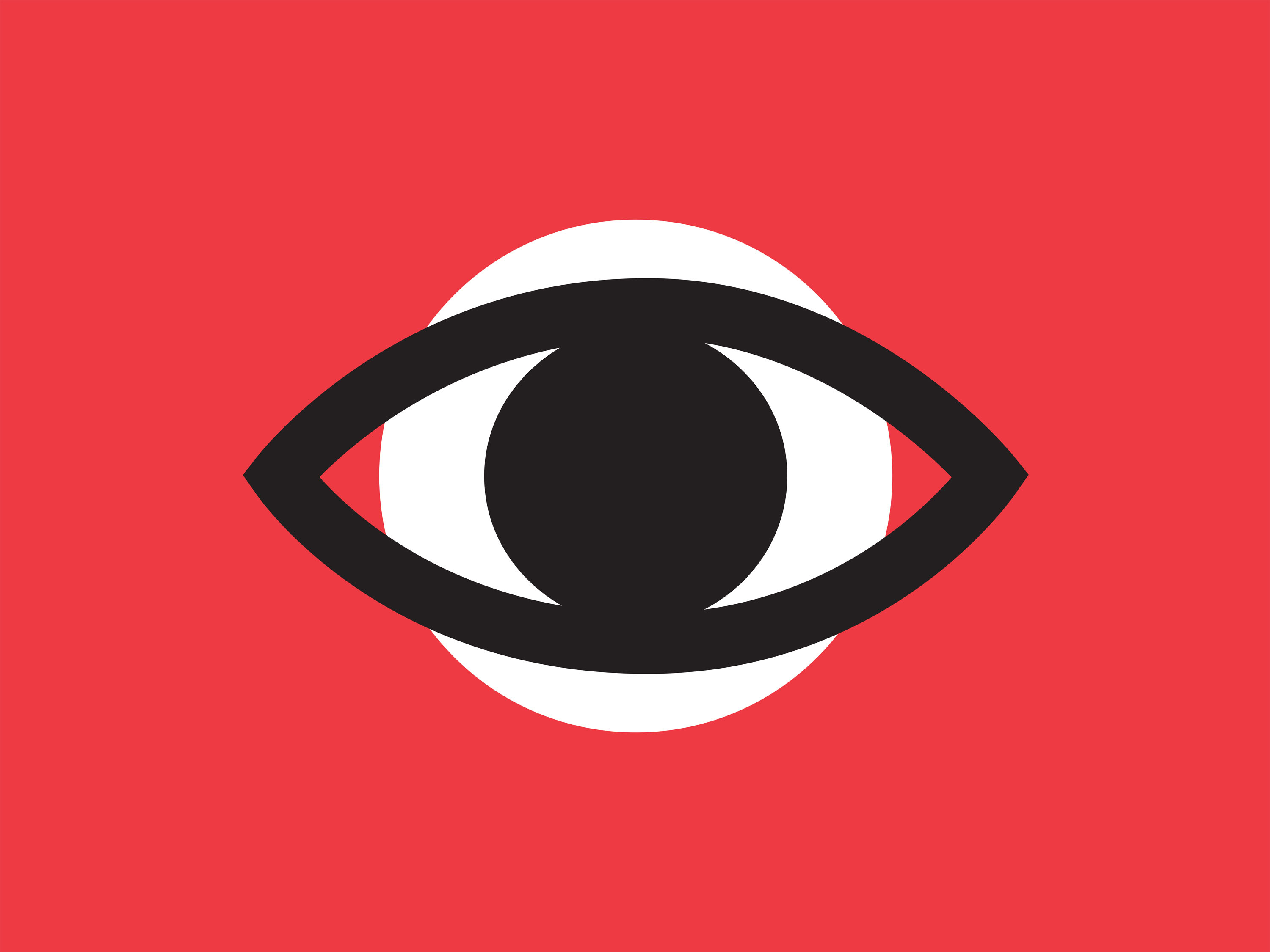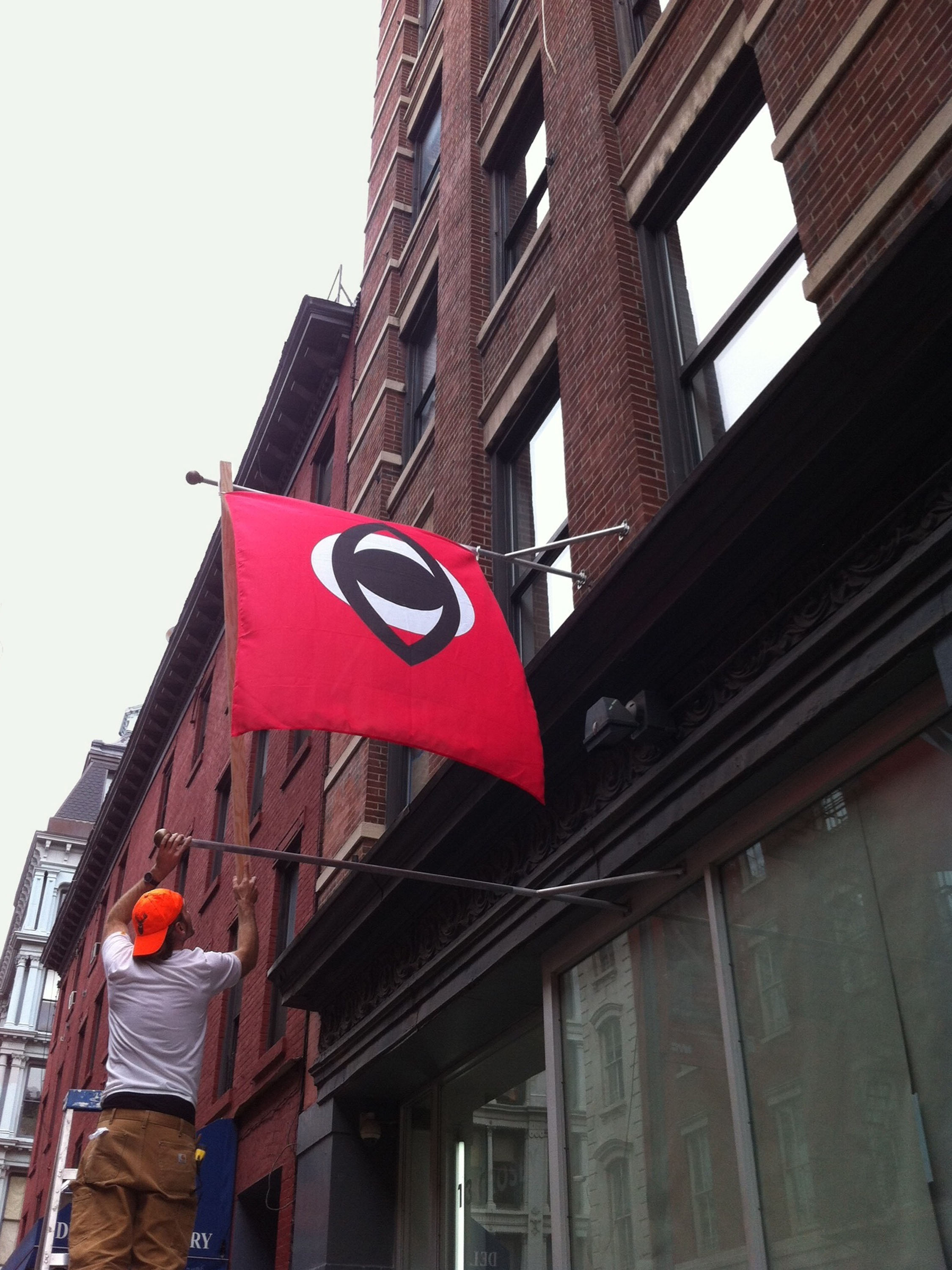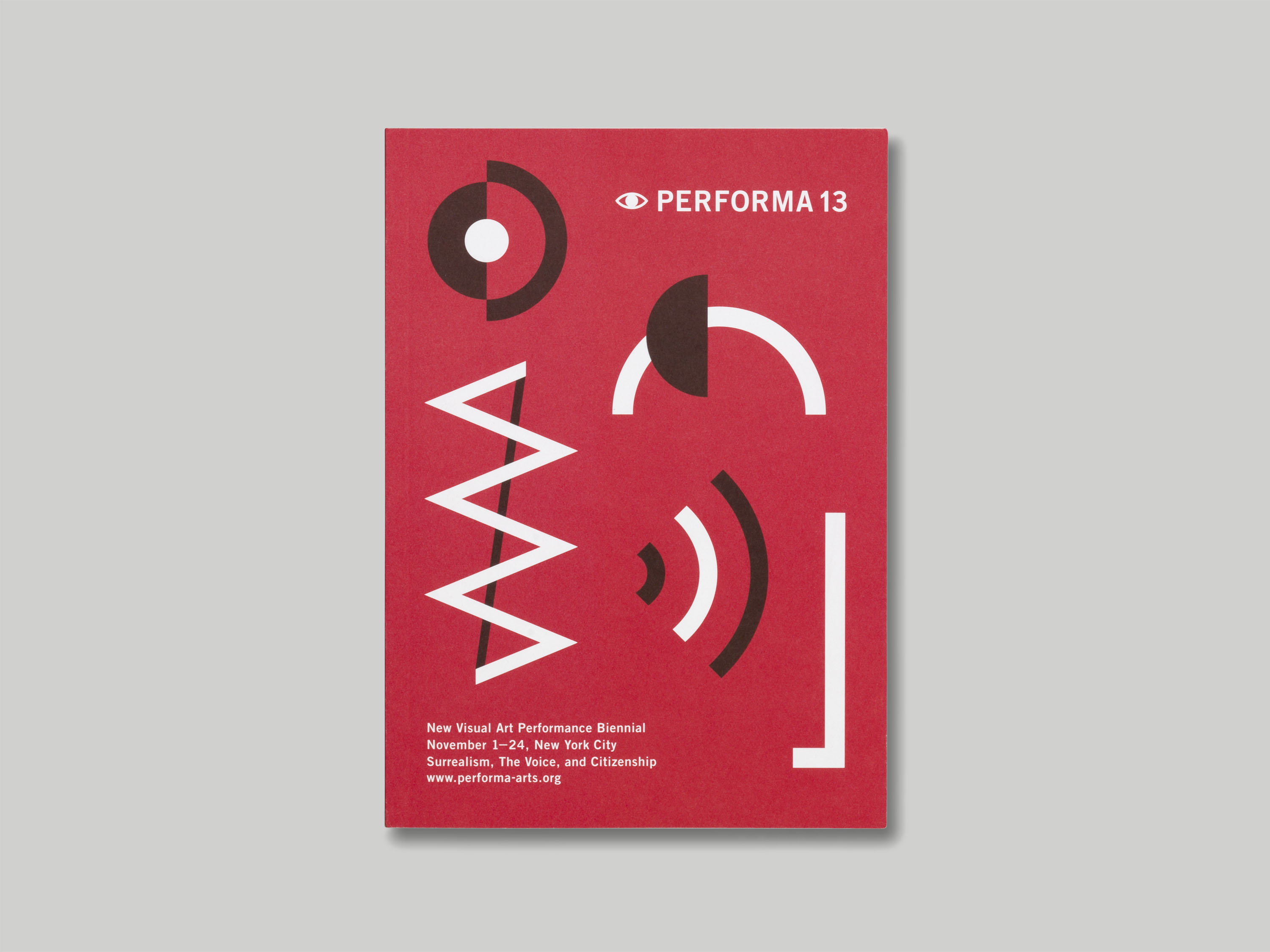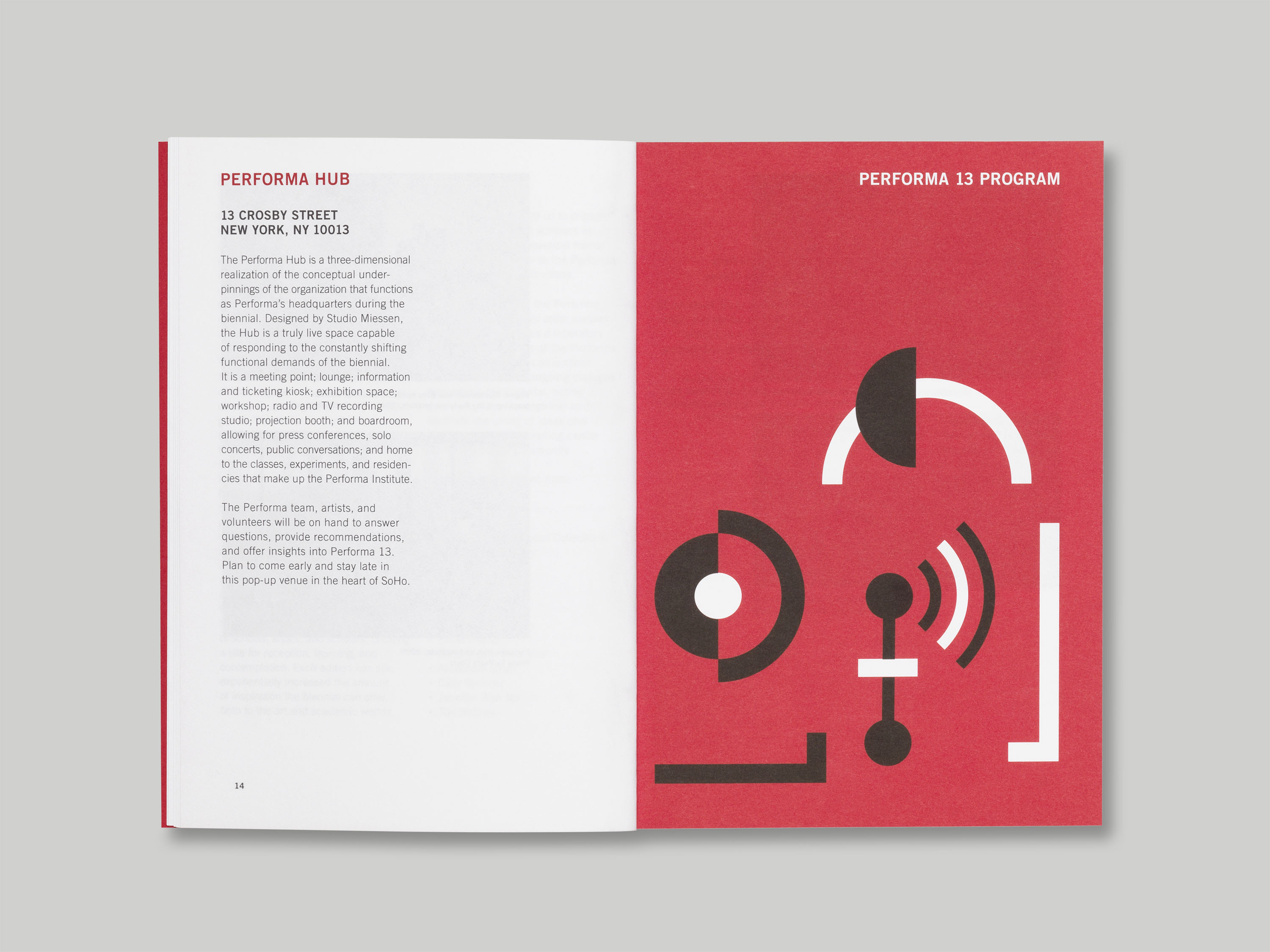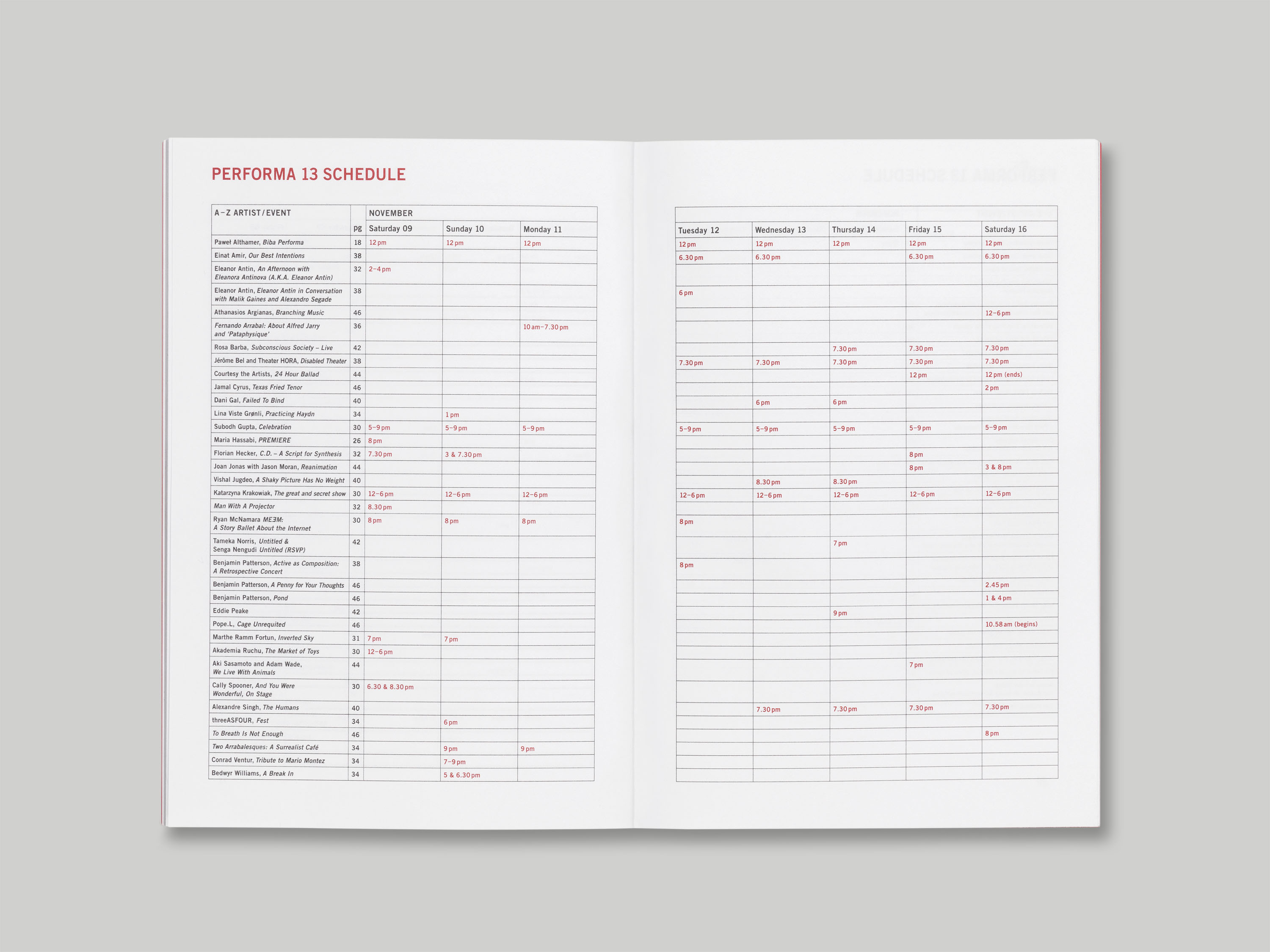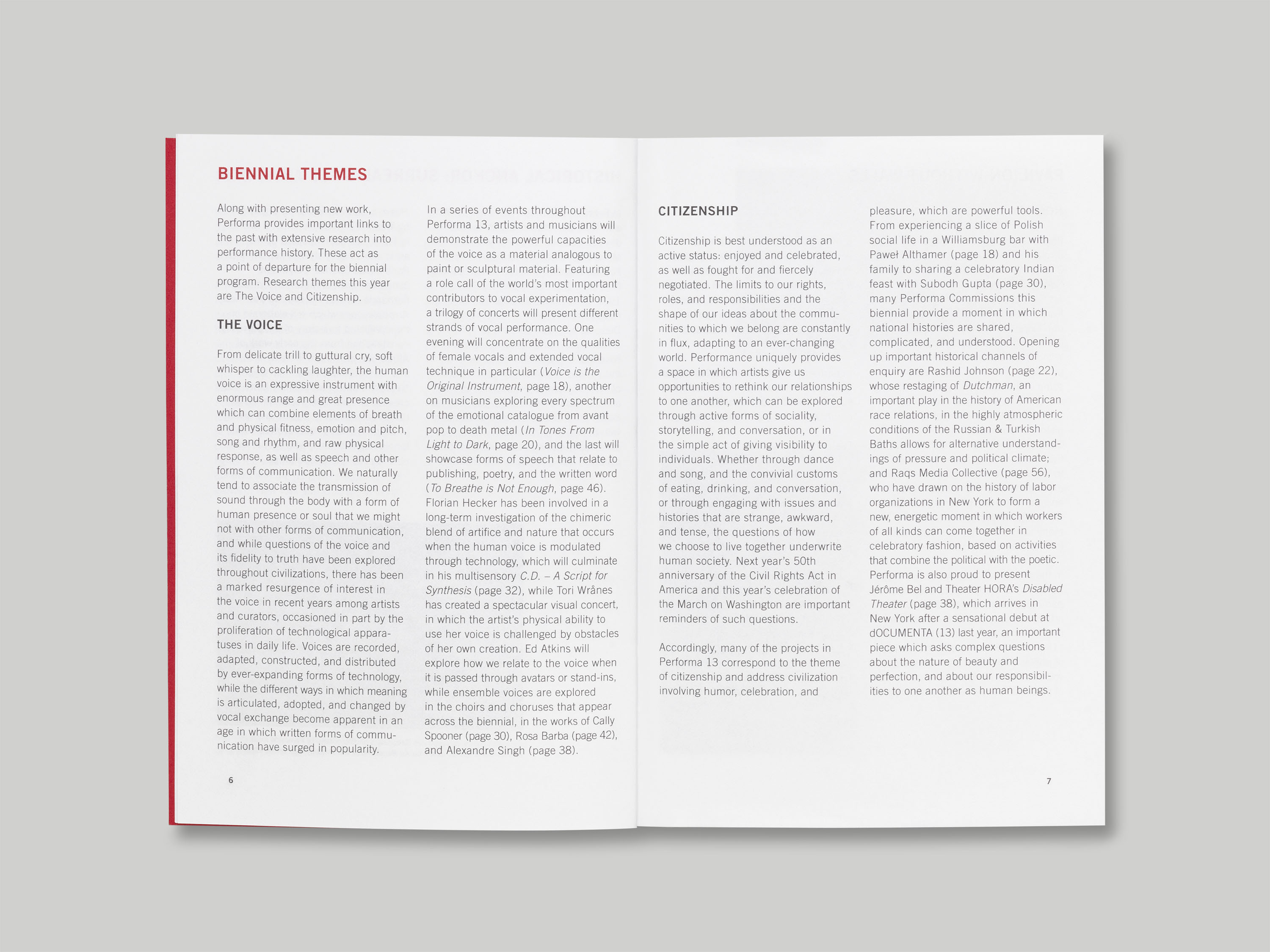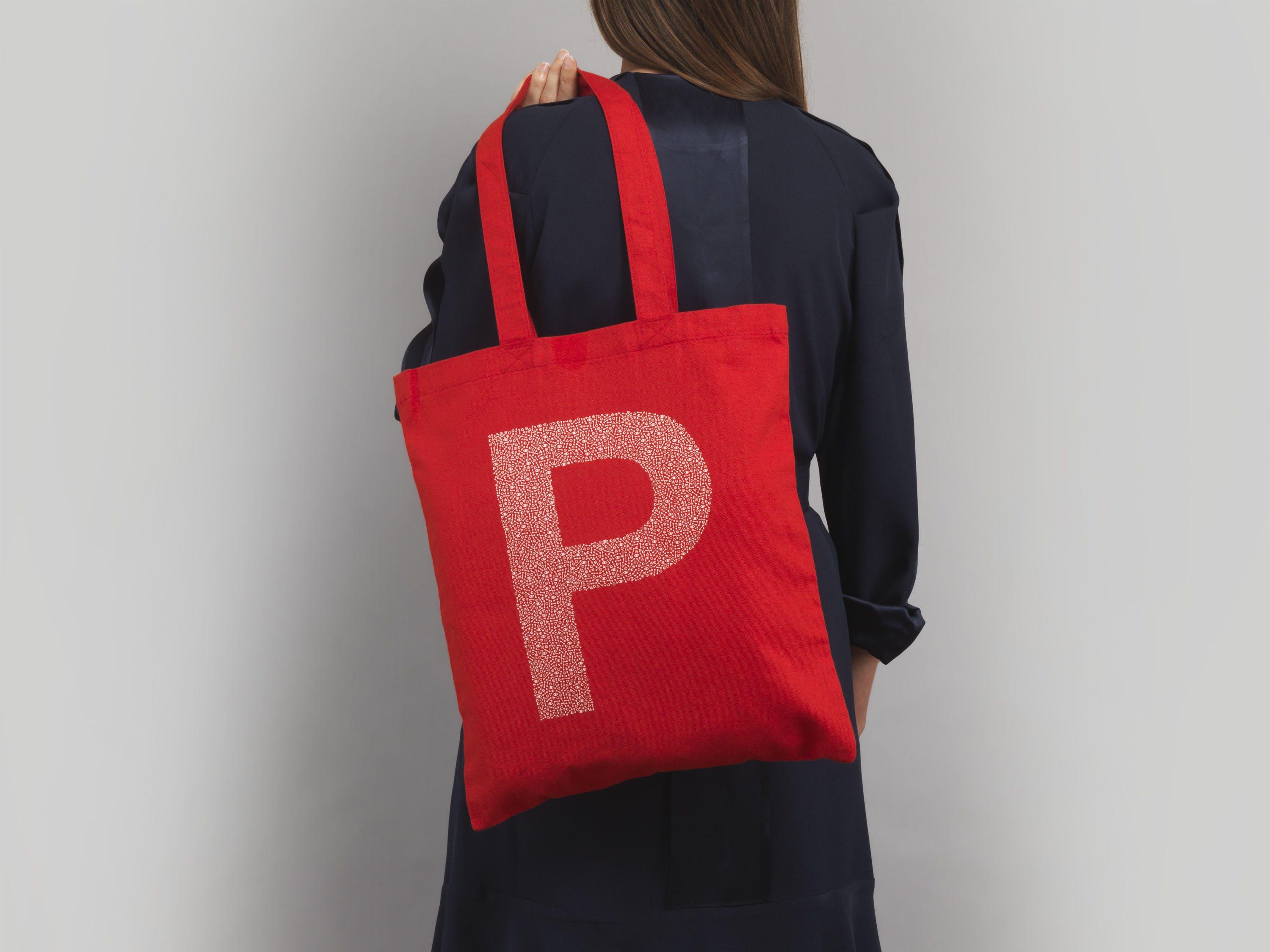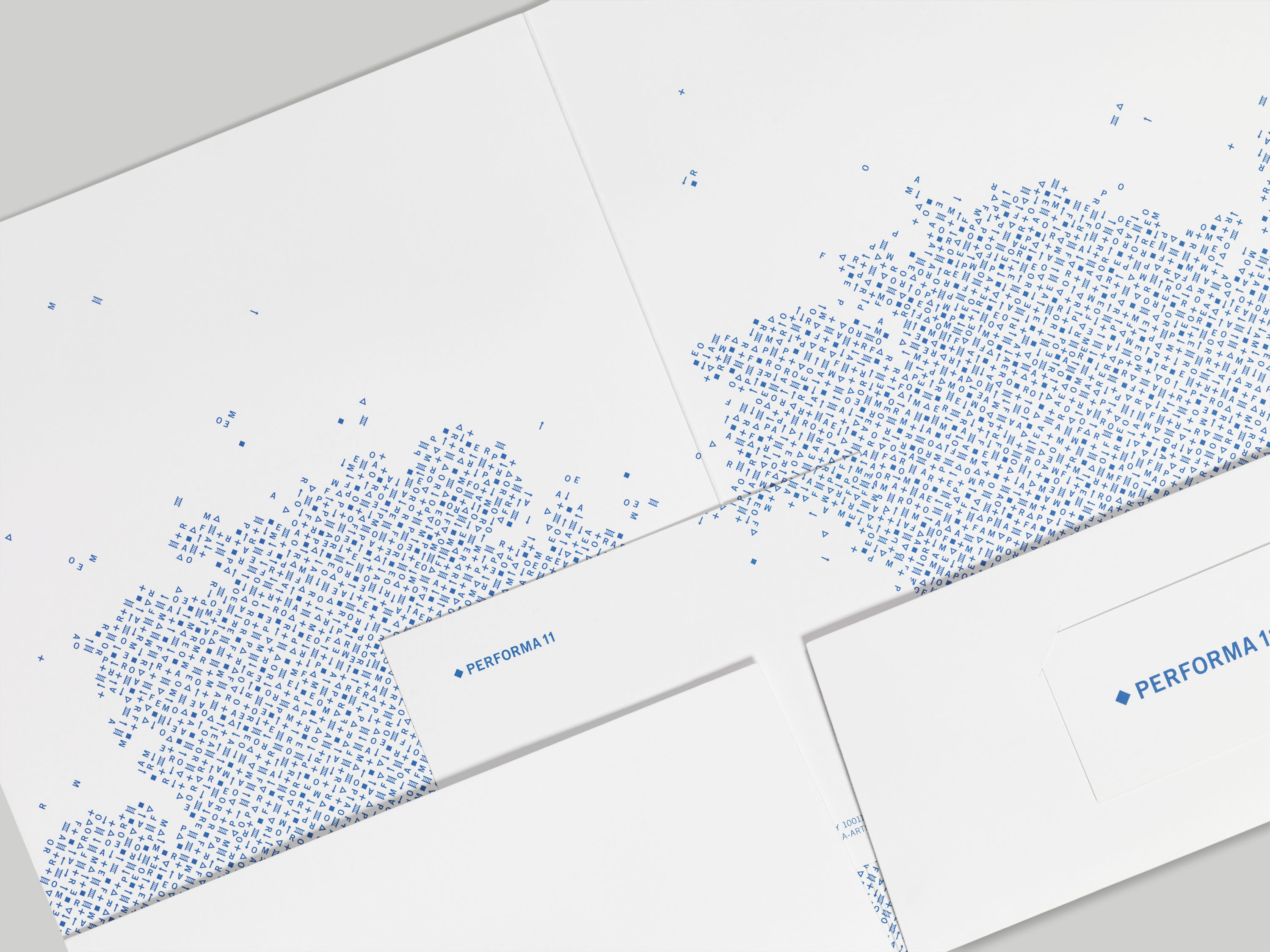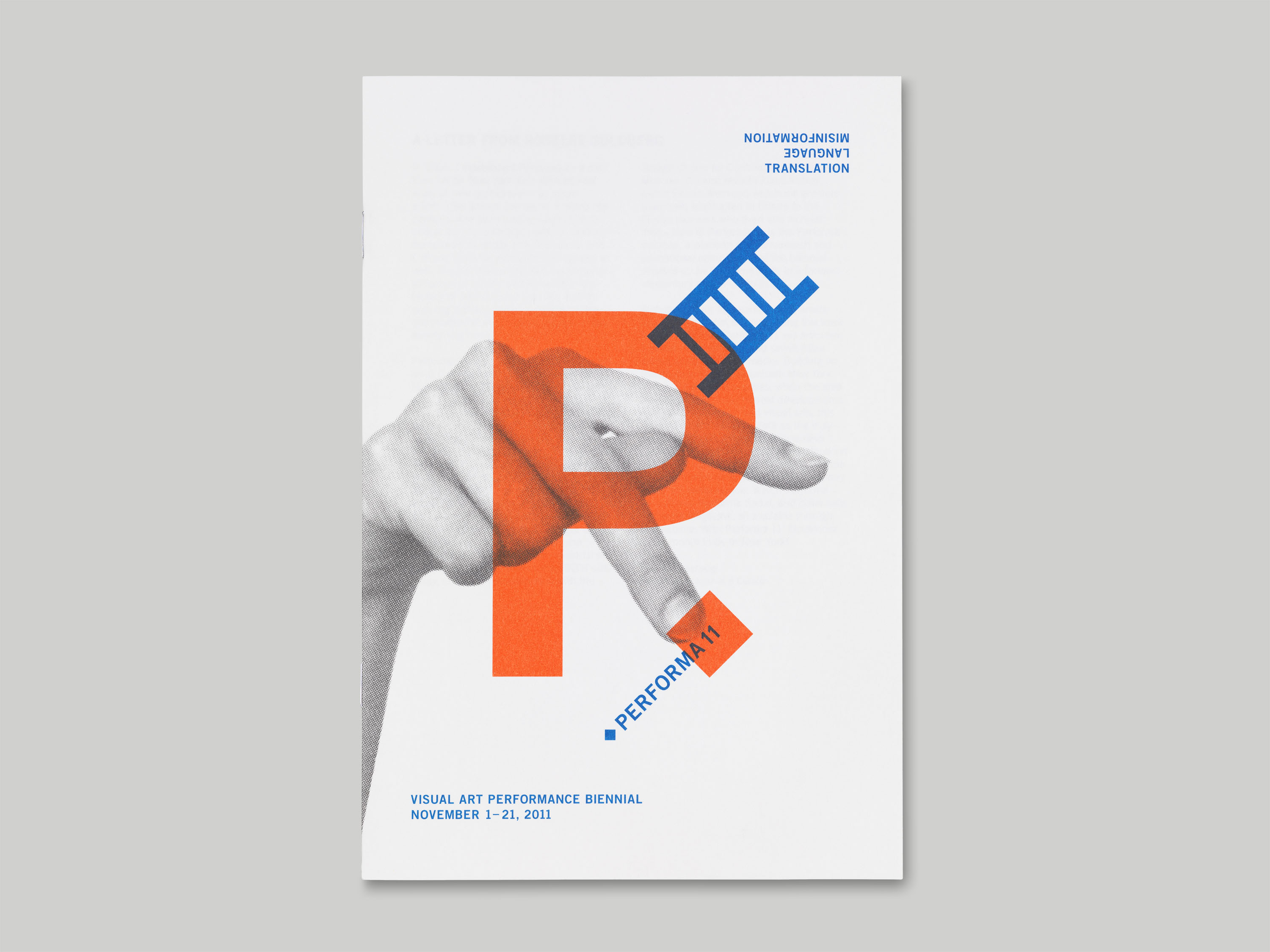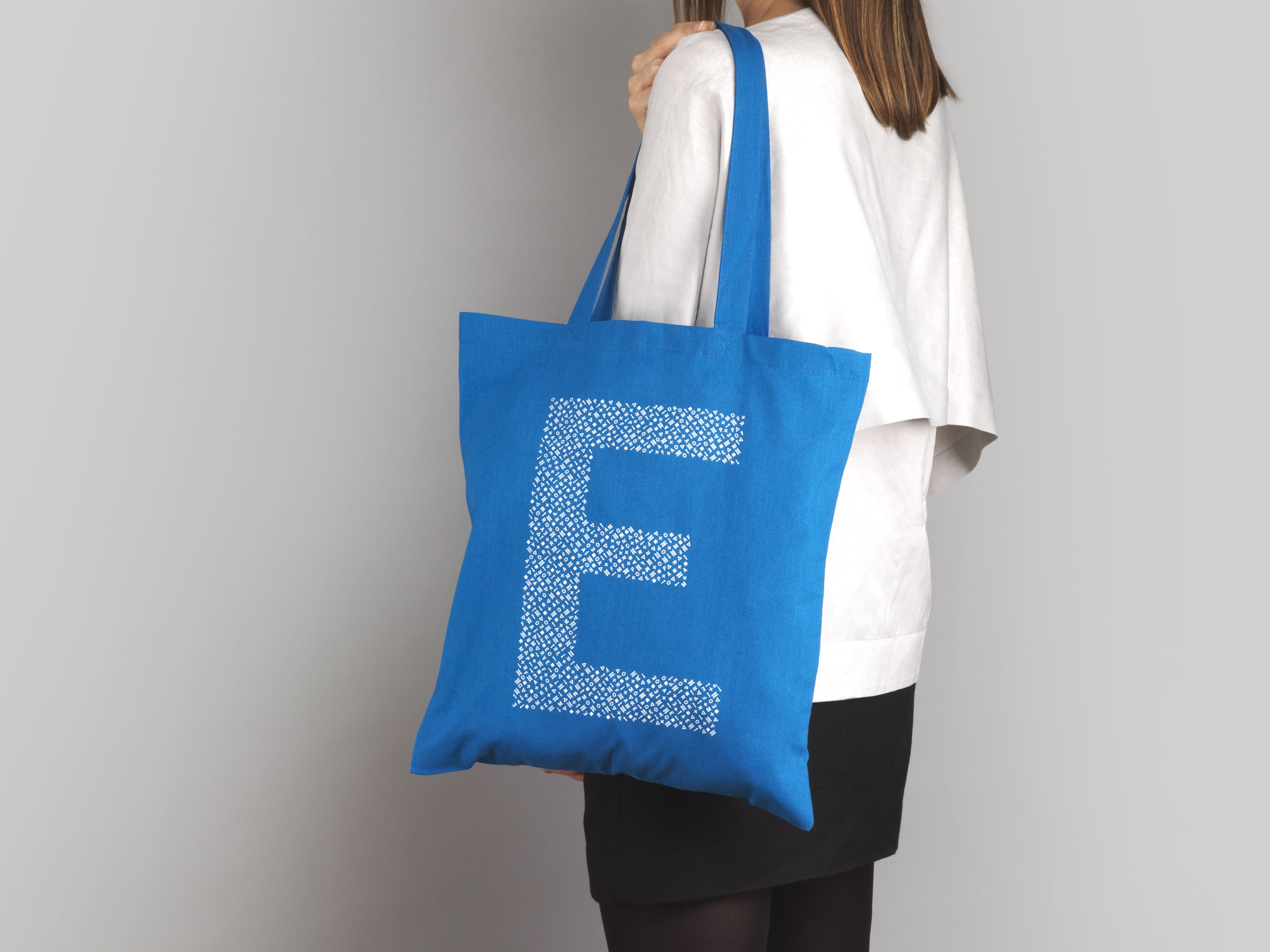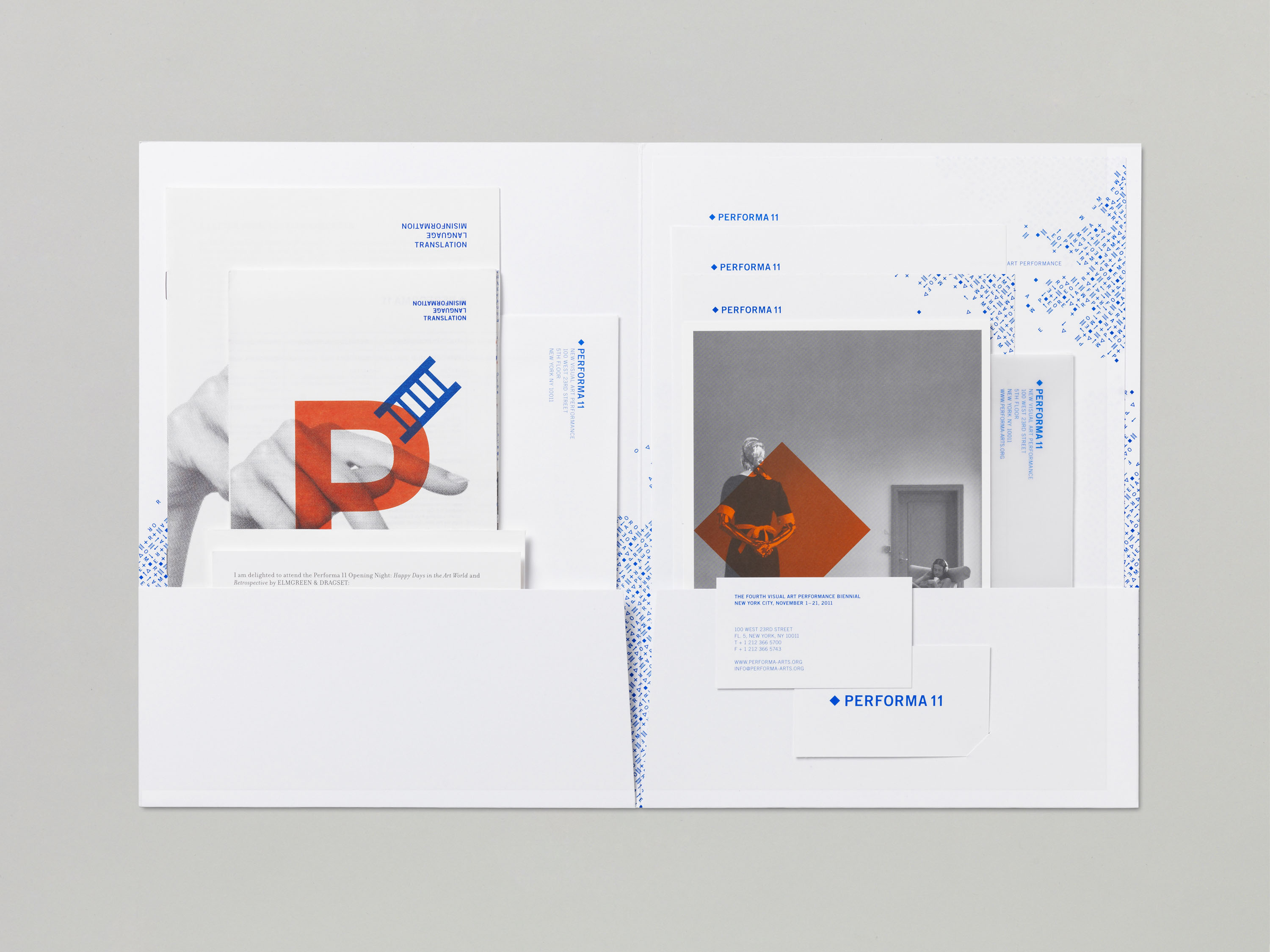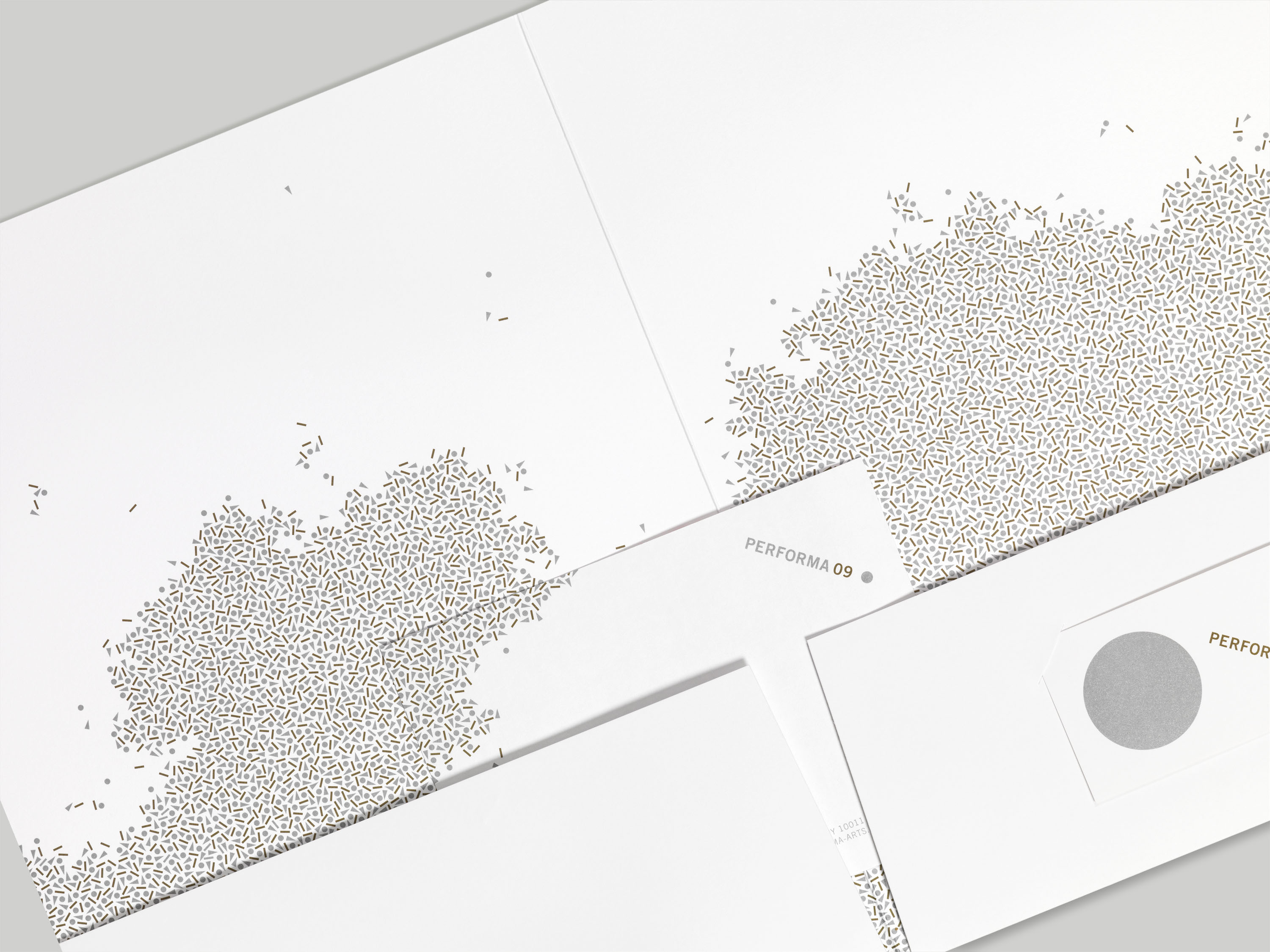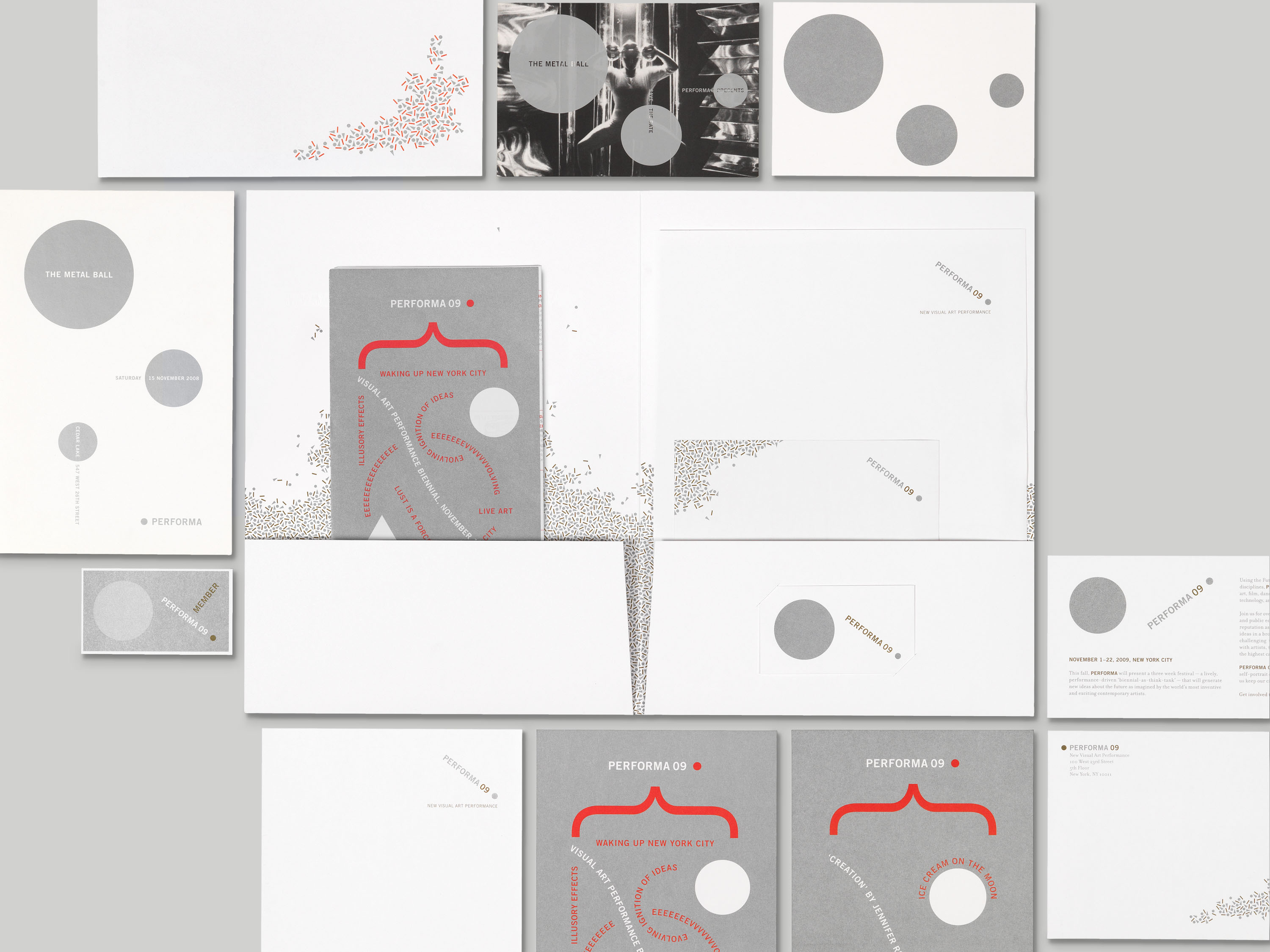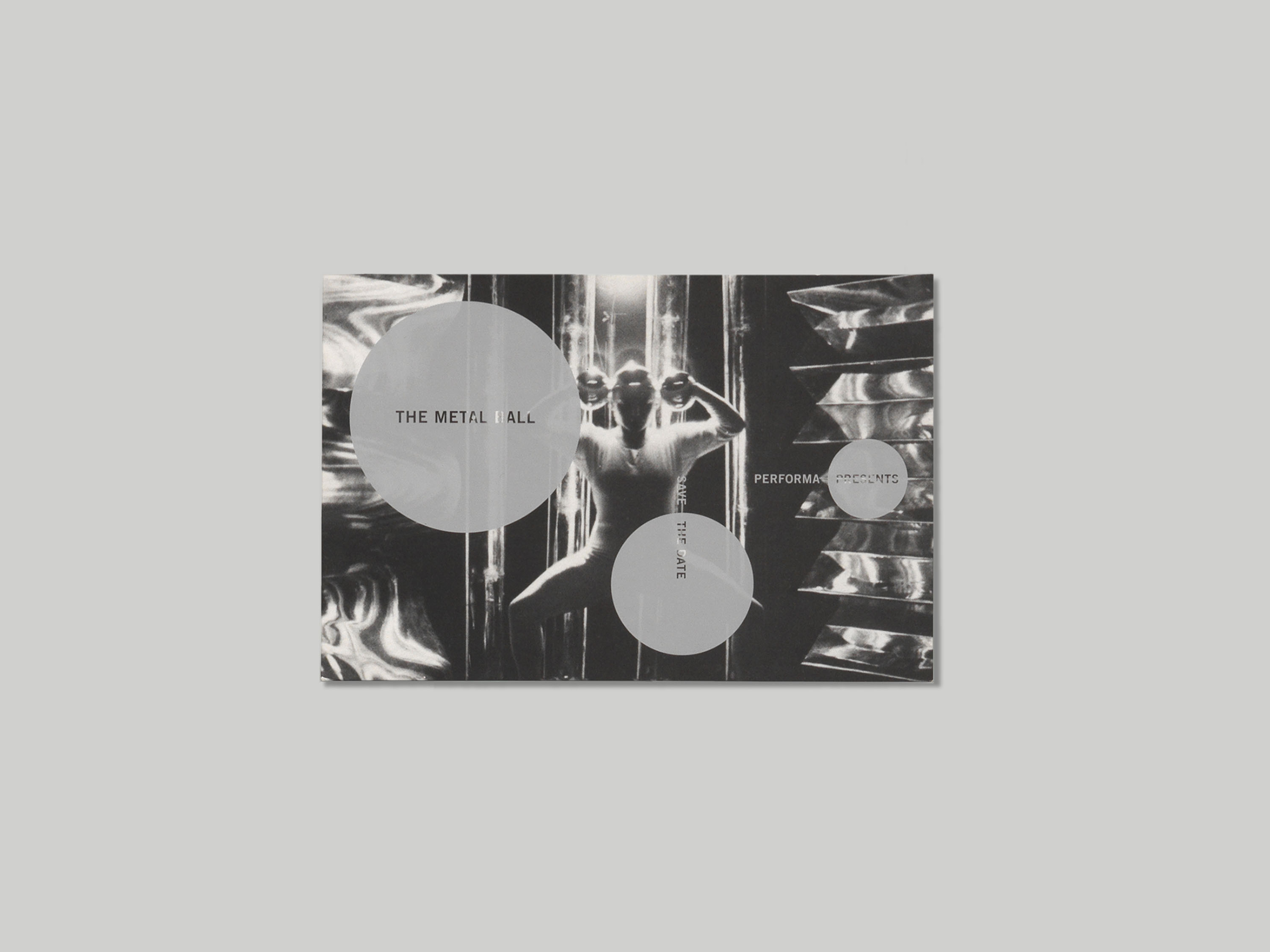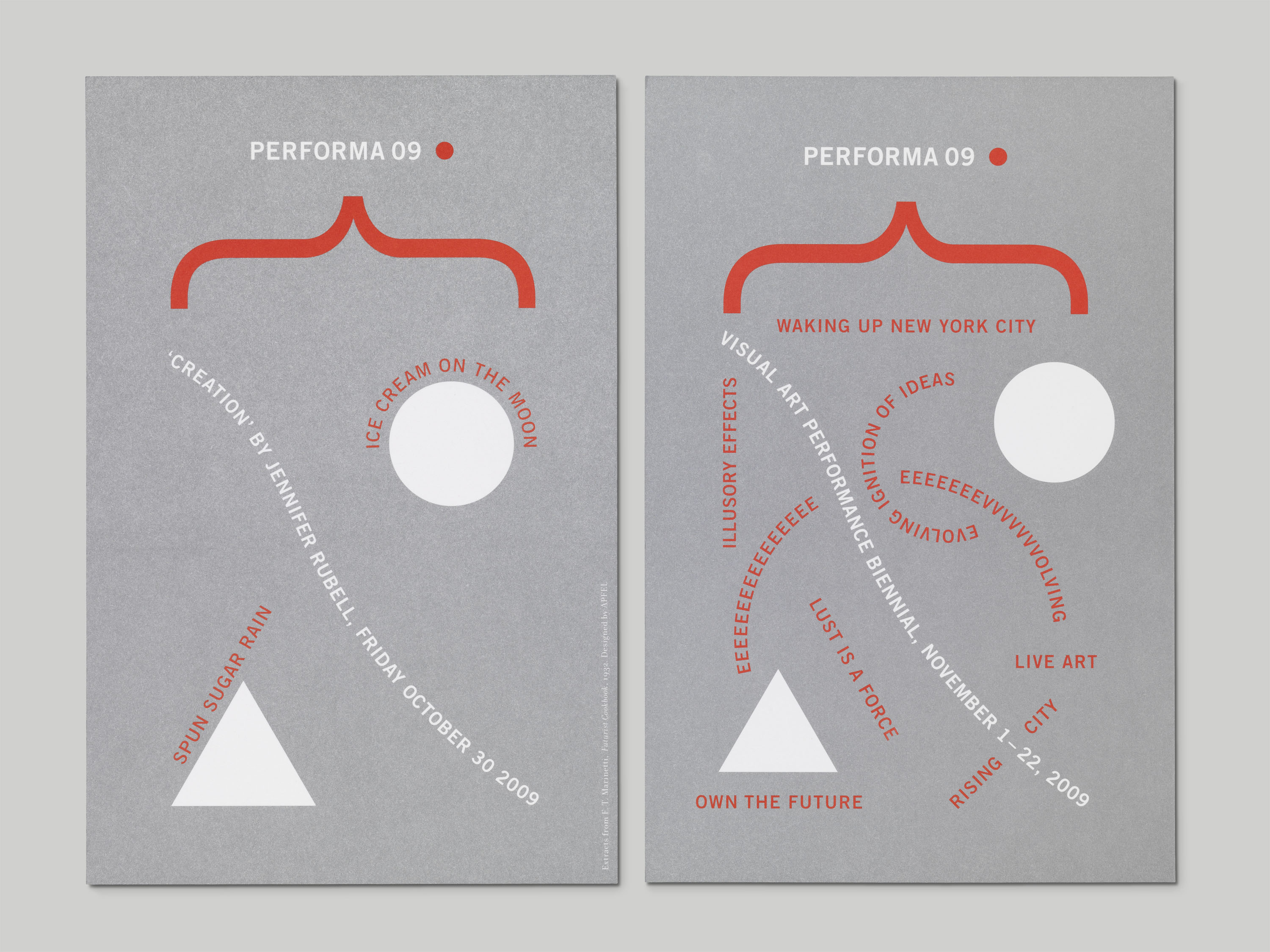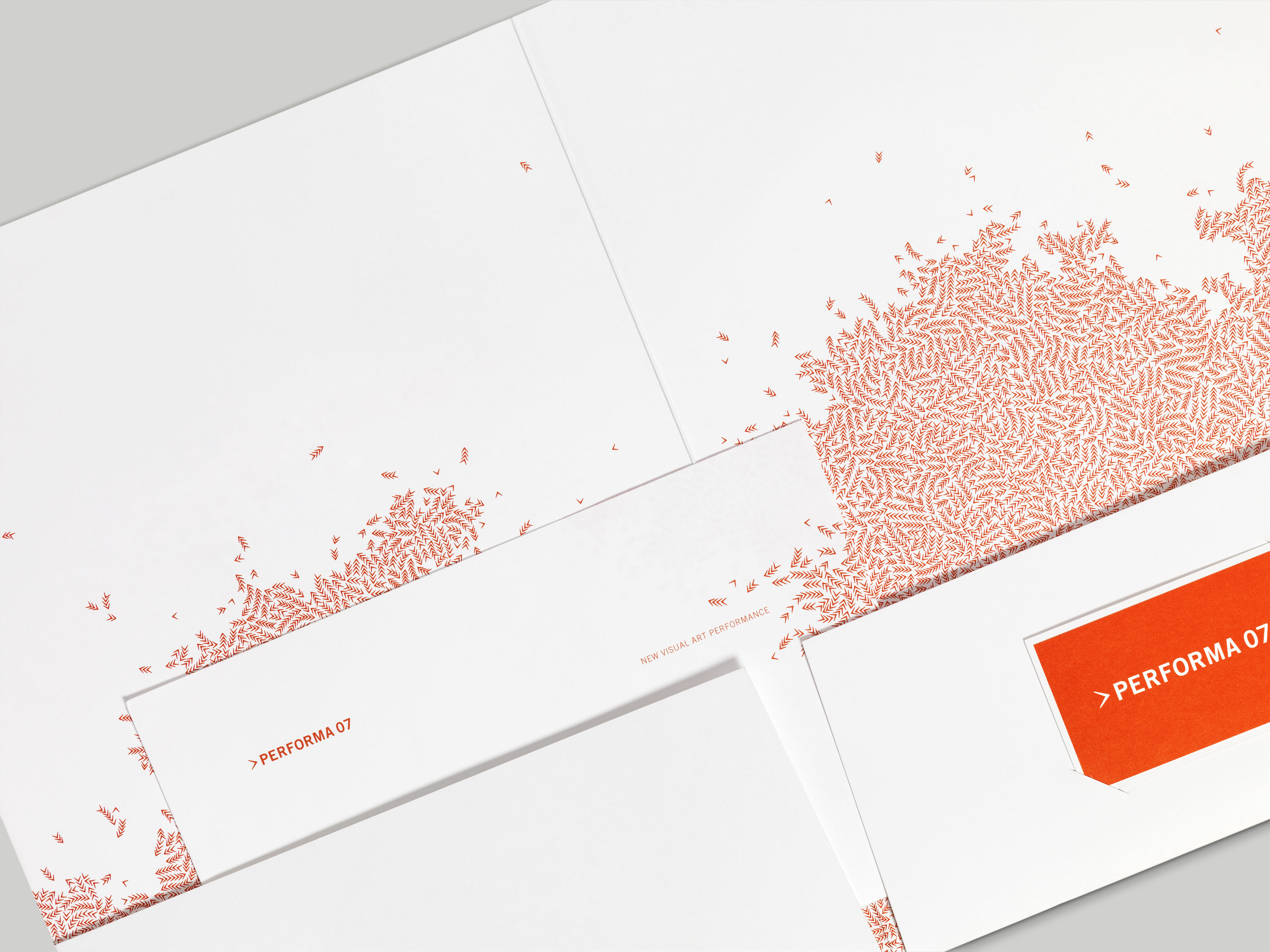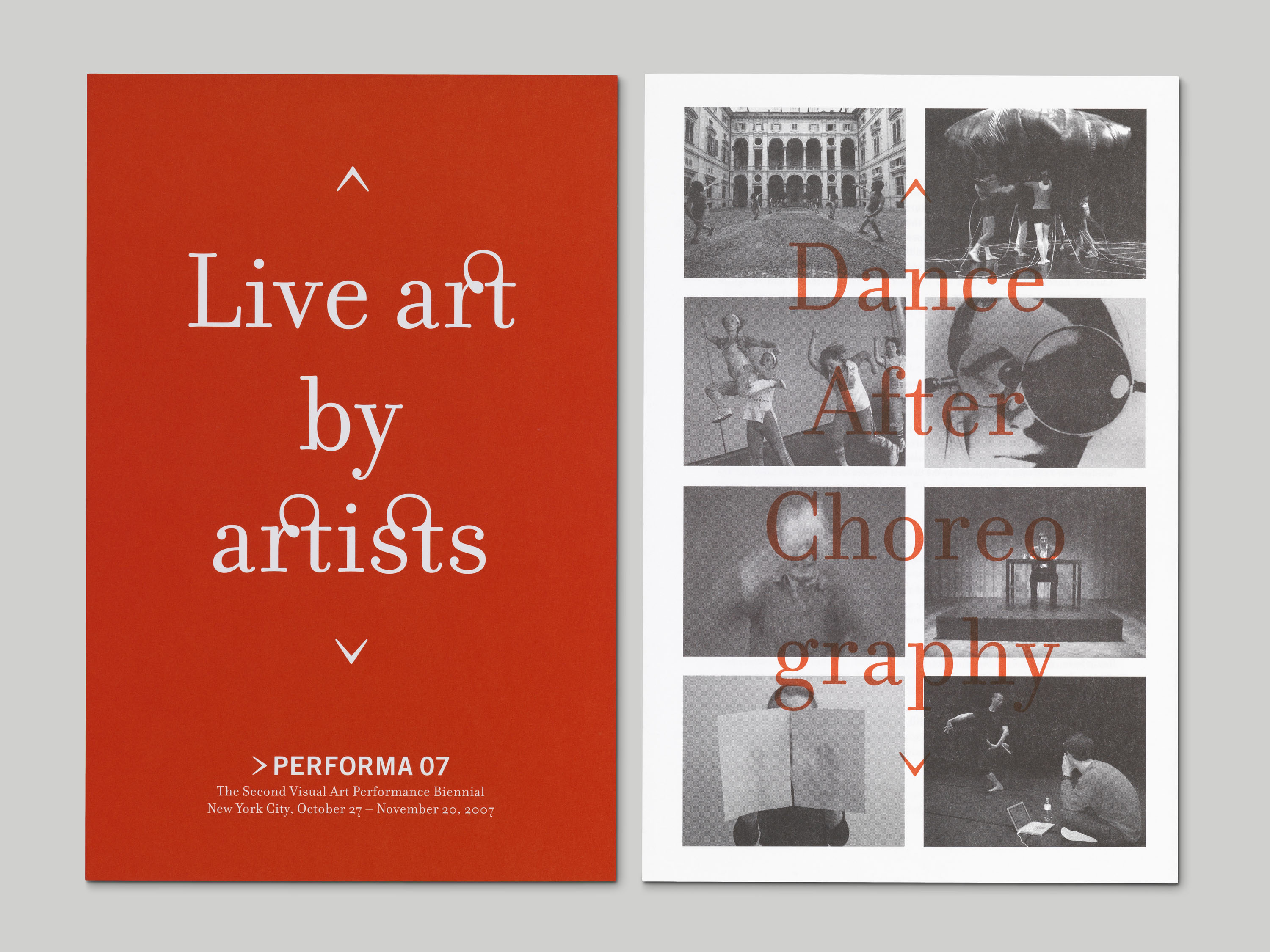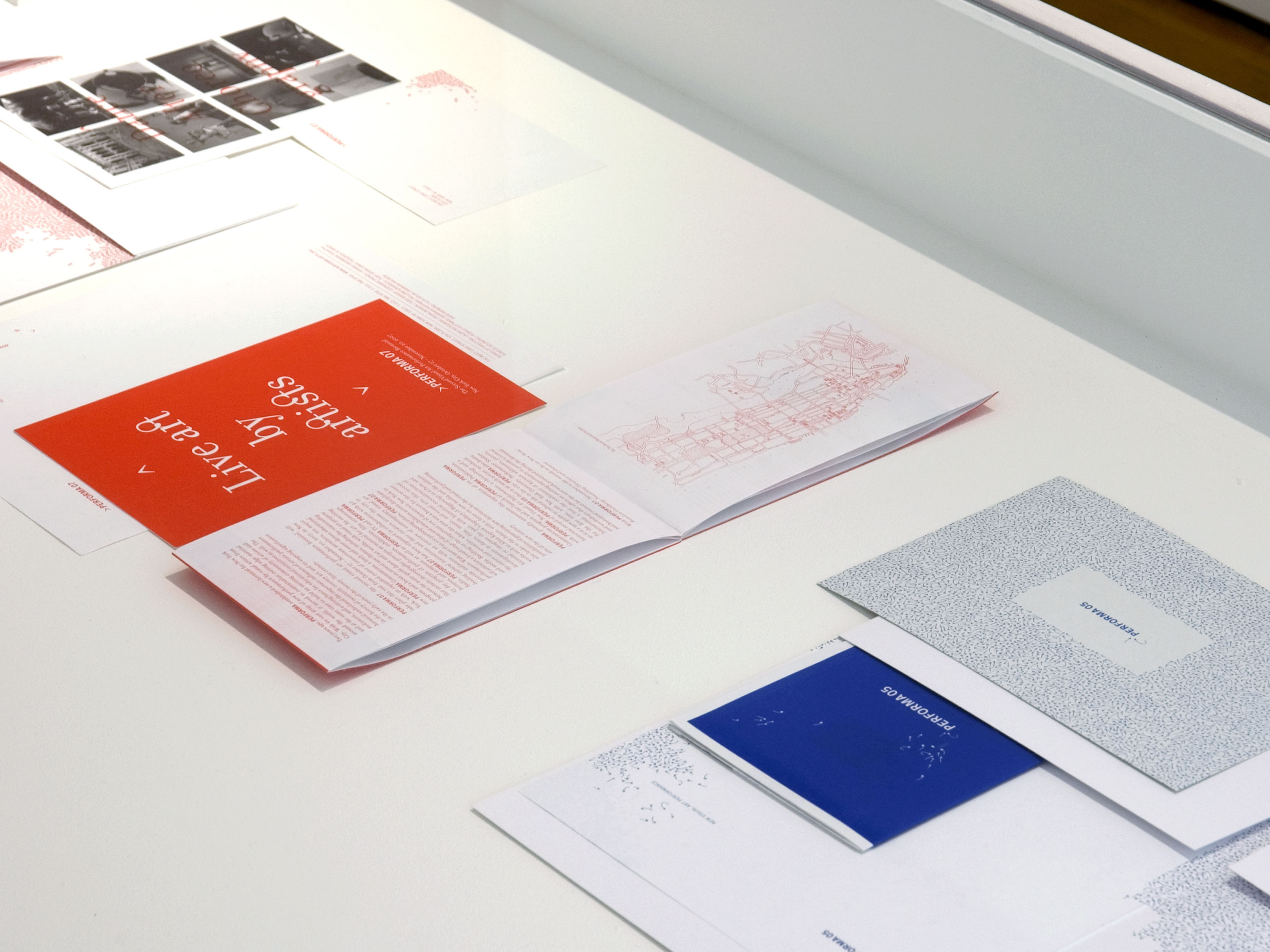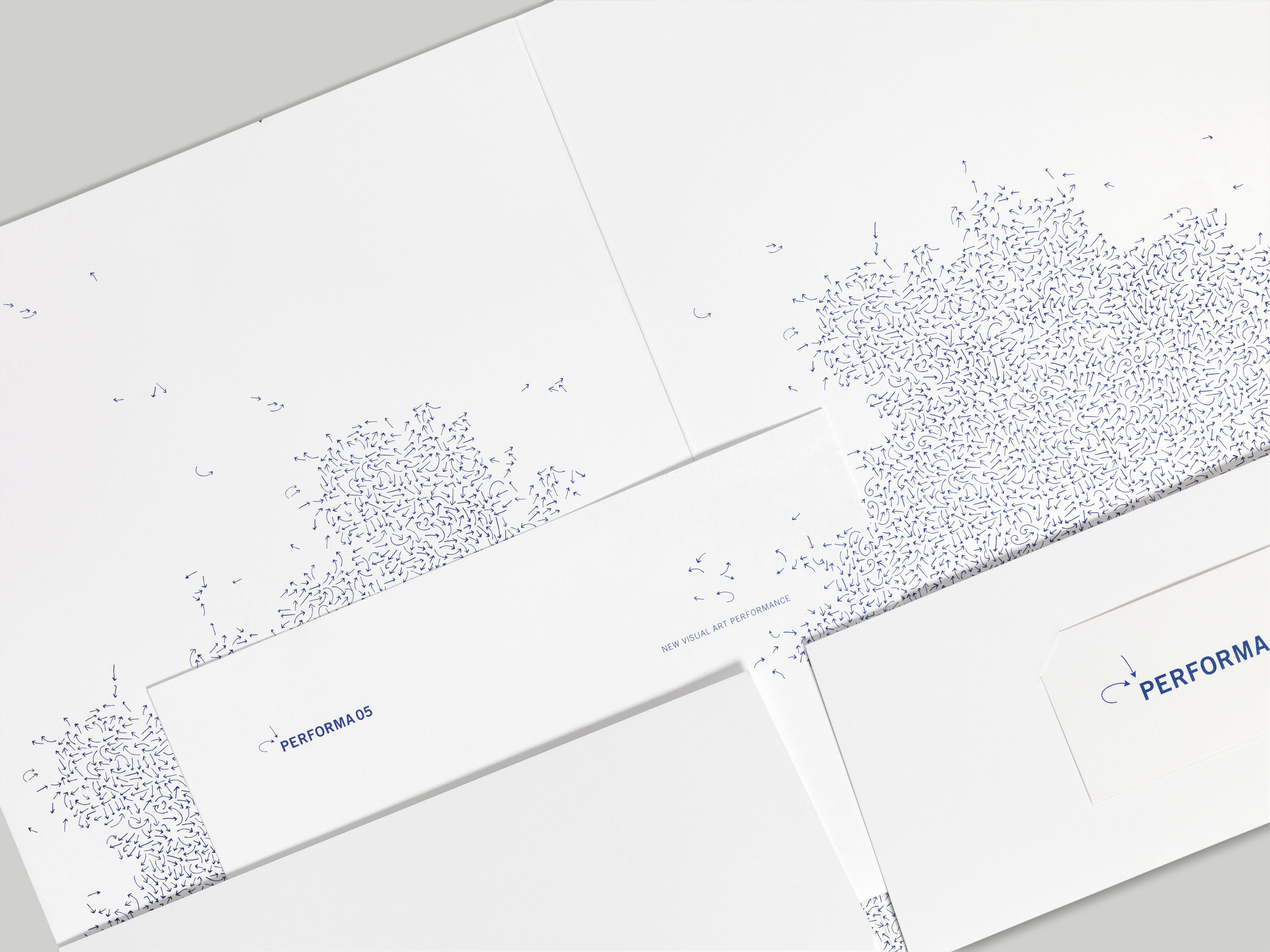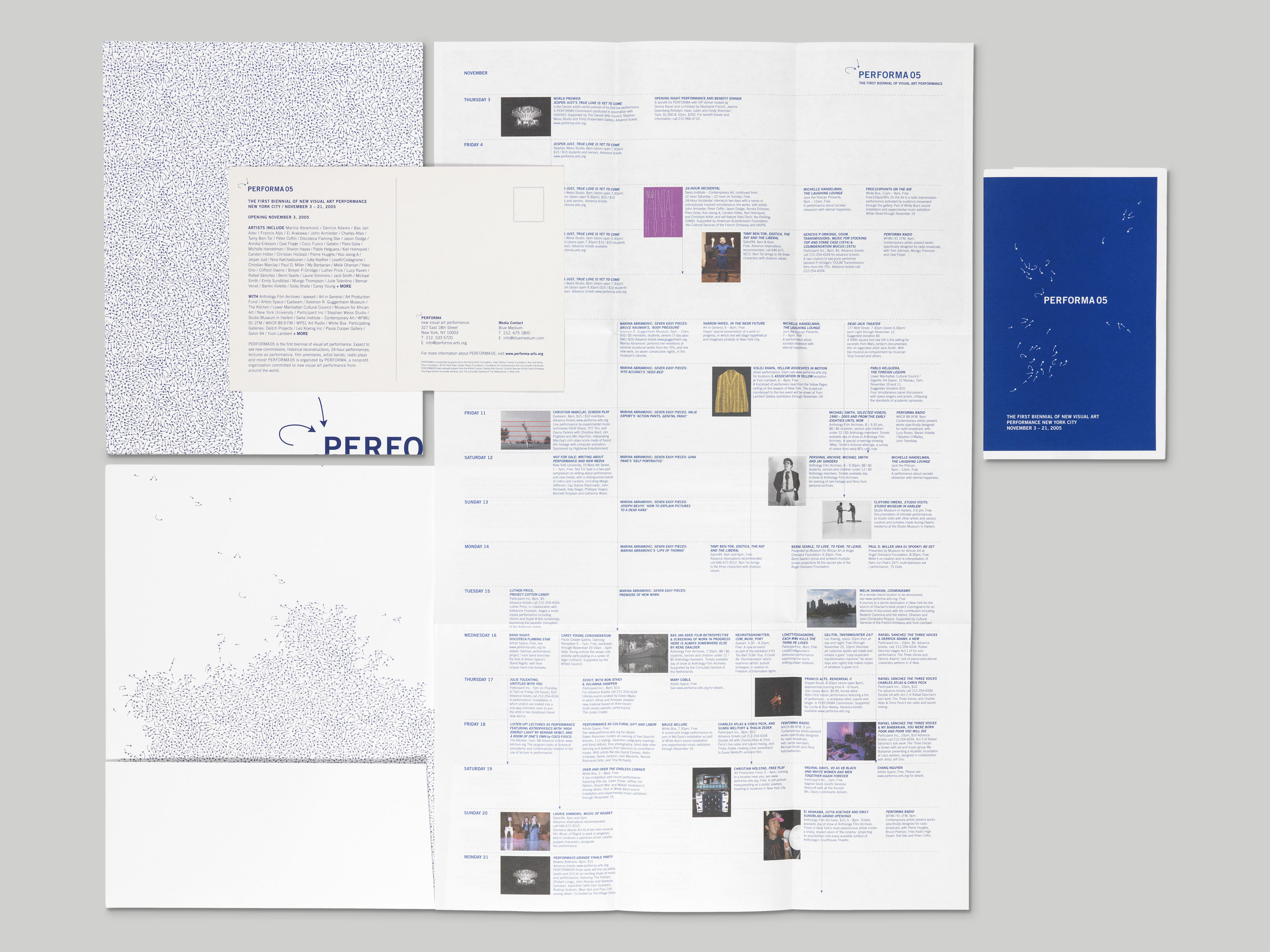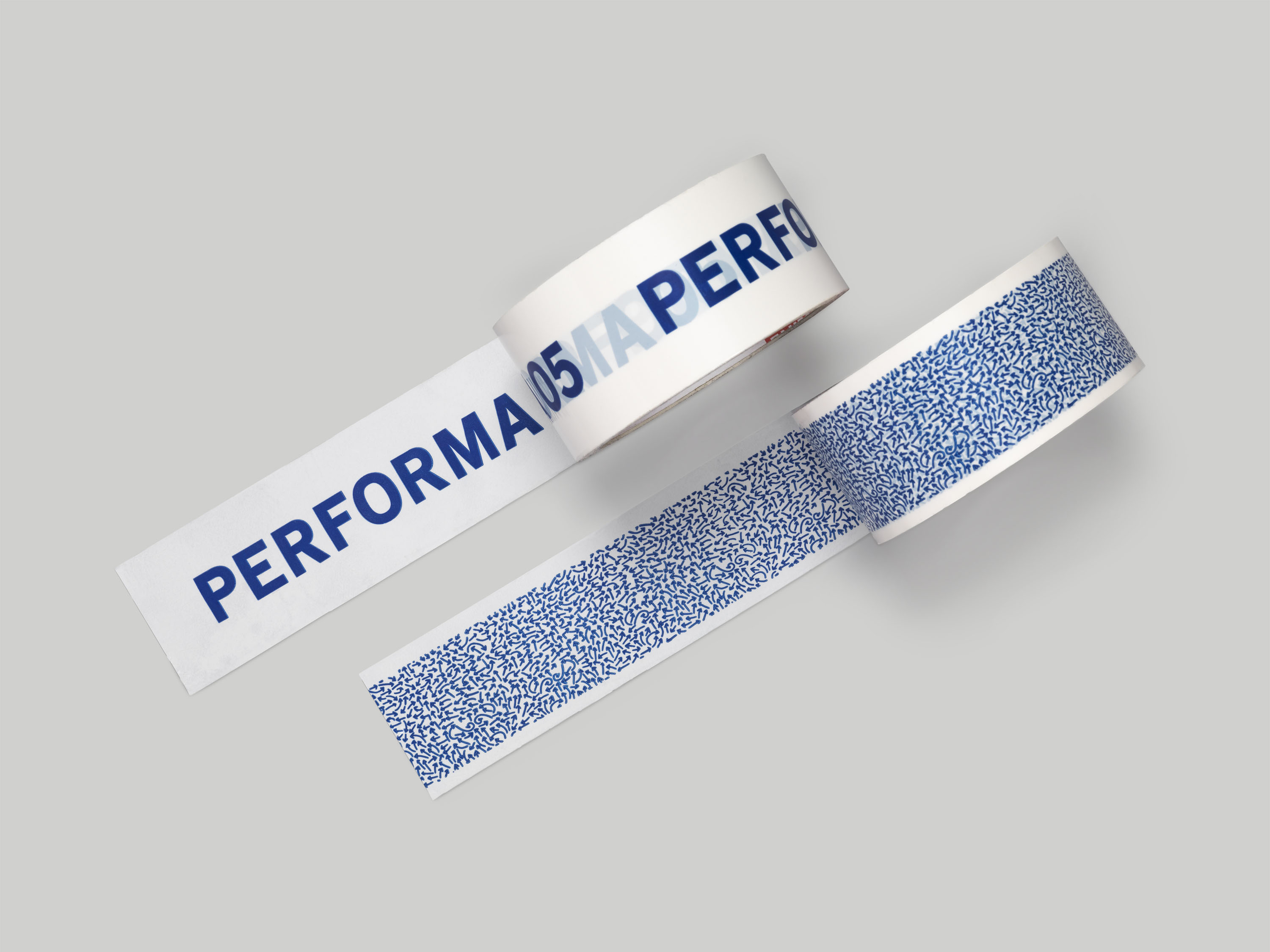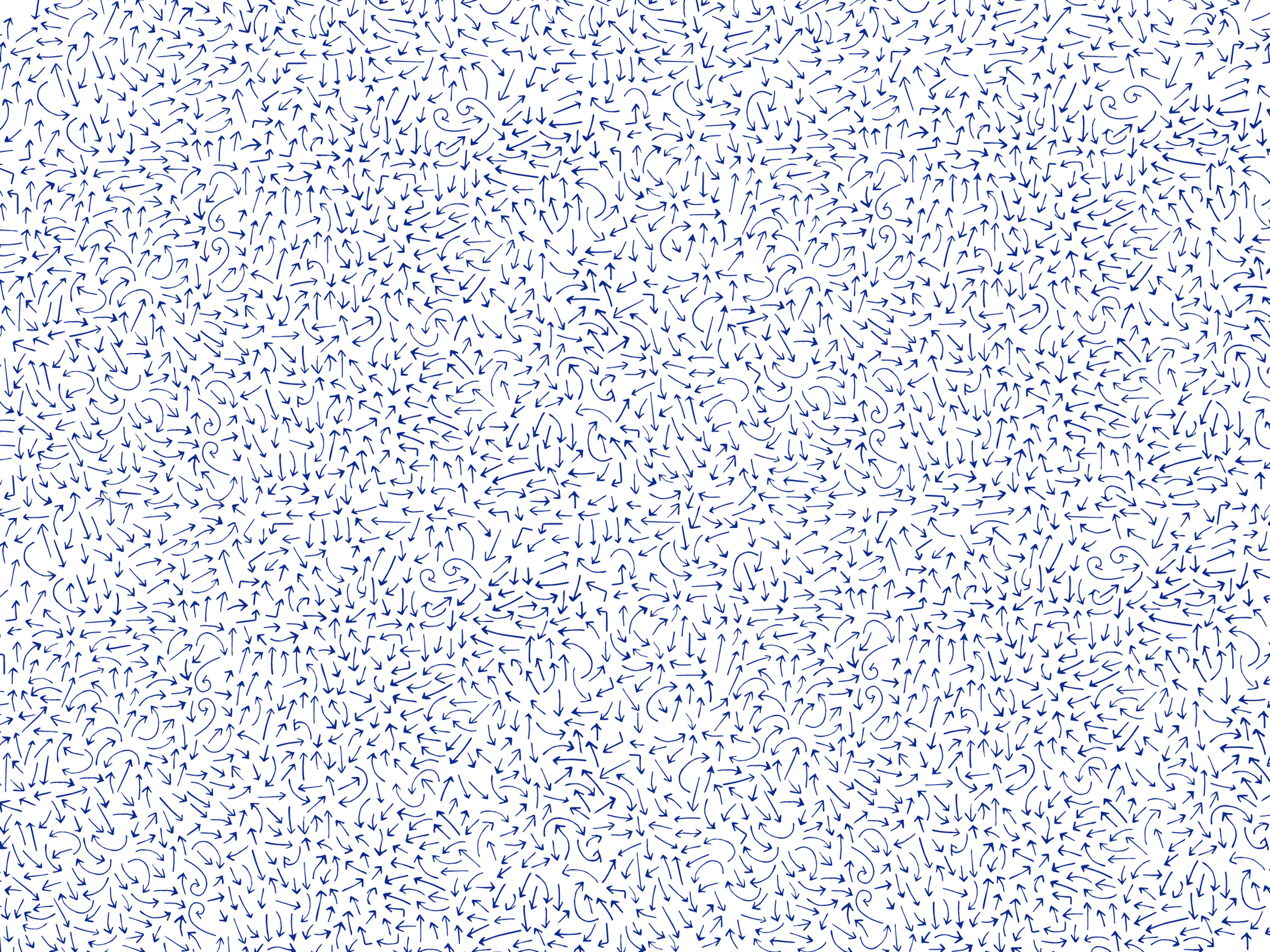 Performa is a Biennial for visual art performance held in New York. Founded by RoseLee Goldberg in 2004, it encompasses a city-wide range of events and happenings. We were commissioned to design both the core brand identity for Performa itself, and a campaign to accompany each outing of the Biennial from 2005–2015, incorporating a large volume of printed materials to support and promote its associated events.
We first met our client for Performa at the Venice Biennale, where we found ourselves in the midst of the flux and movement that happens at large arts events attended by swarms of visitors. We carried this feeling over into the Performa identity, in the form of a brand pattern which evolves and develops from year to year. The original arrow-based device we developed in 2005 has been altered each year to maintain consistency whilst exploring a range of ideas relating to performance art and the themes of the Biennial. Our identity and campaign for Performa 2007 was nominated for Designs of the Year 2008 by Nina Due.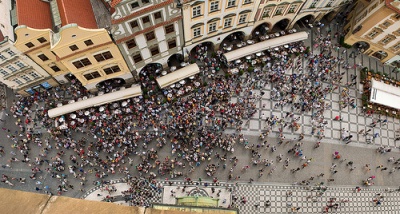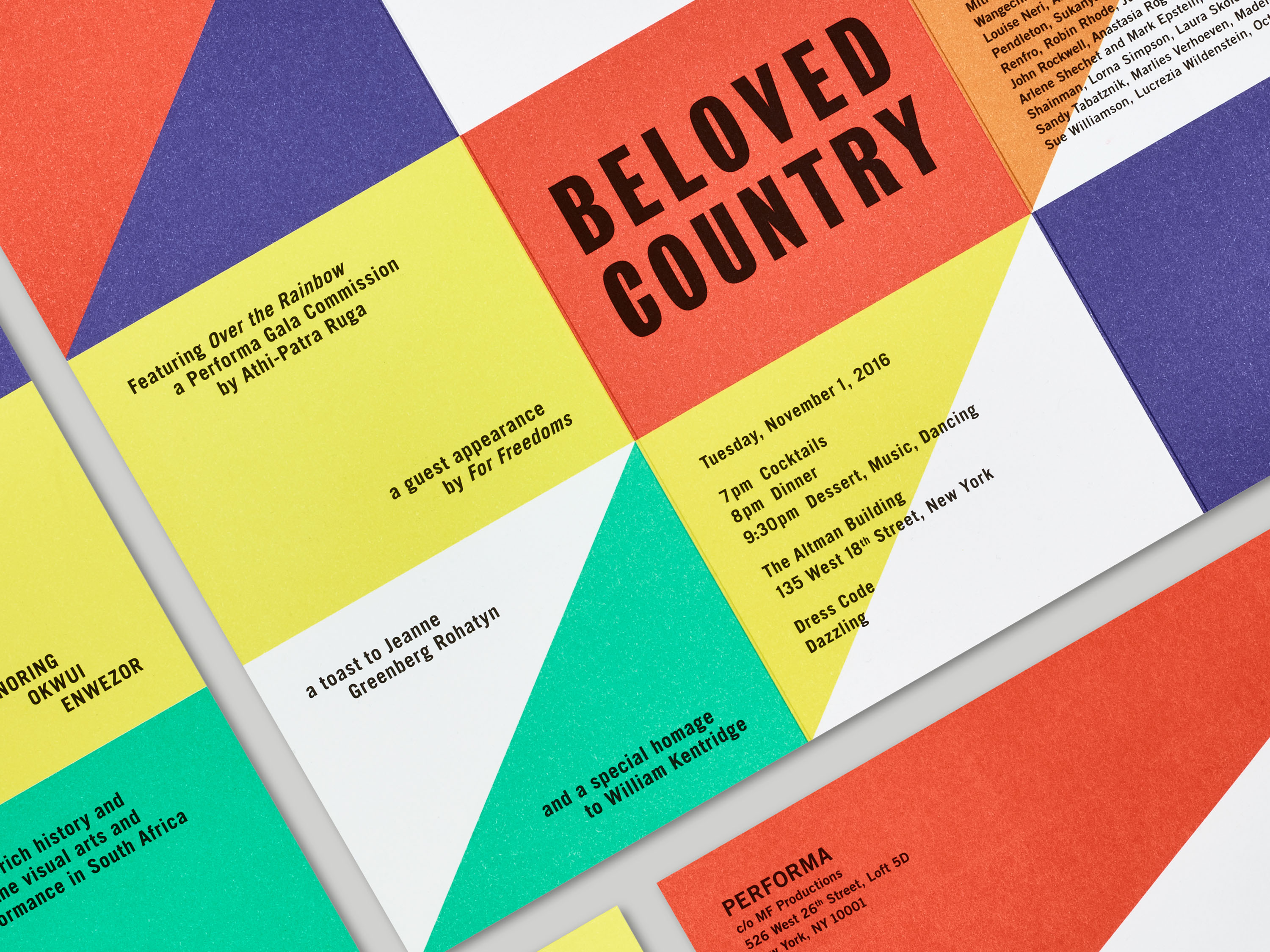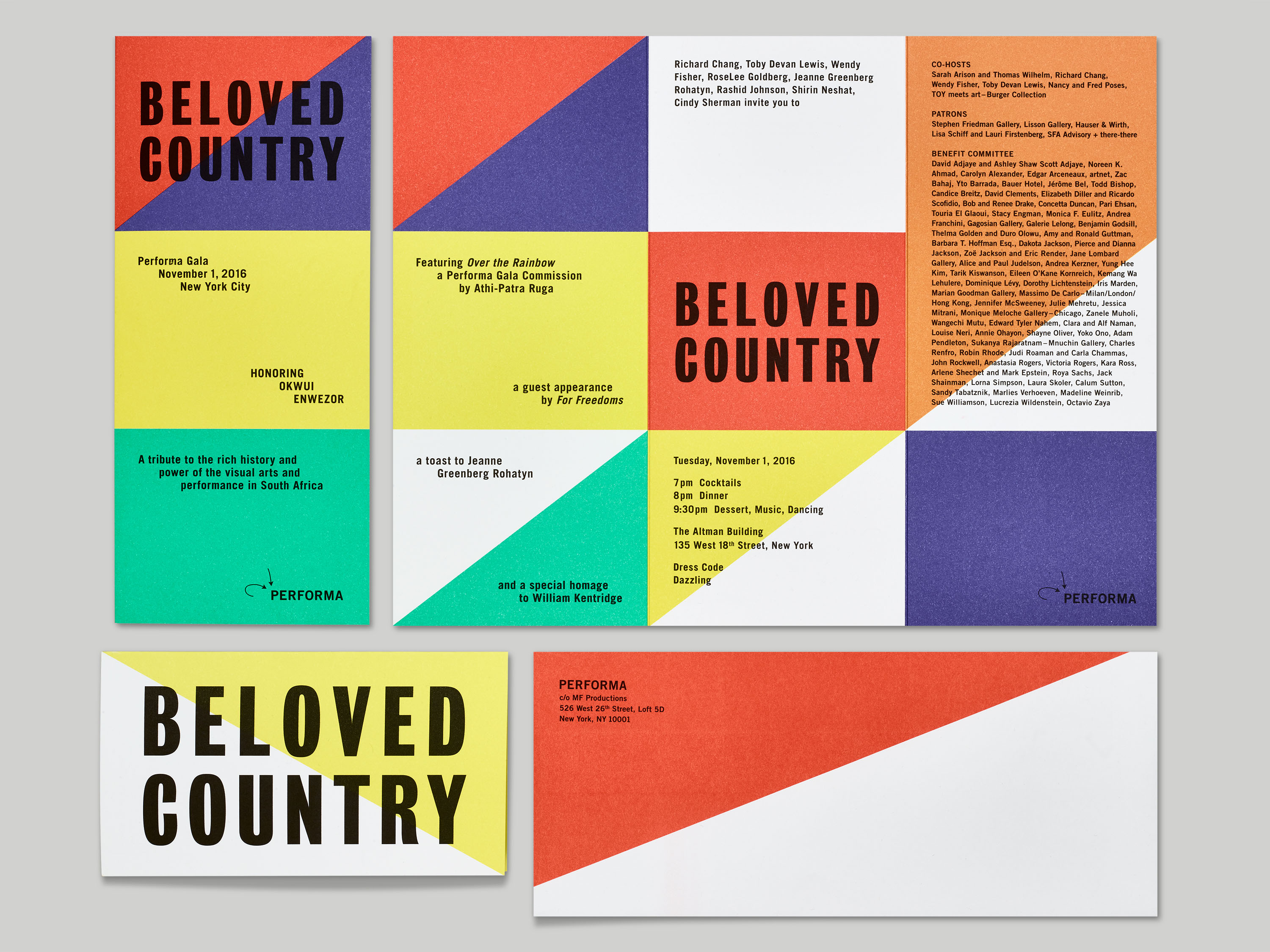 For each biennial year, we also designed promotional materials and created a distinct visual approach for the gala events held to fundraise ahead of the launch of the main Performa programme. The designs for each gala were developed in response to the theme chosen by Performa for the event, as a departure from the central identity for the biennial, and were implemented across a range of printed materials such as invitations, envelopes and response cards, and in the form of e-invites.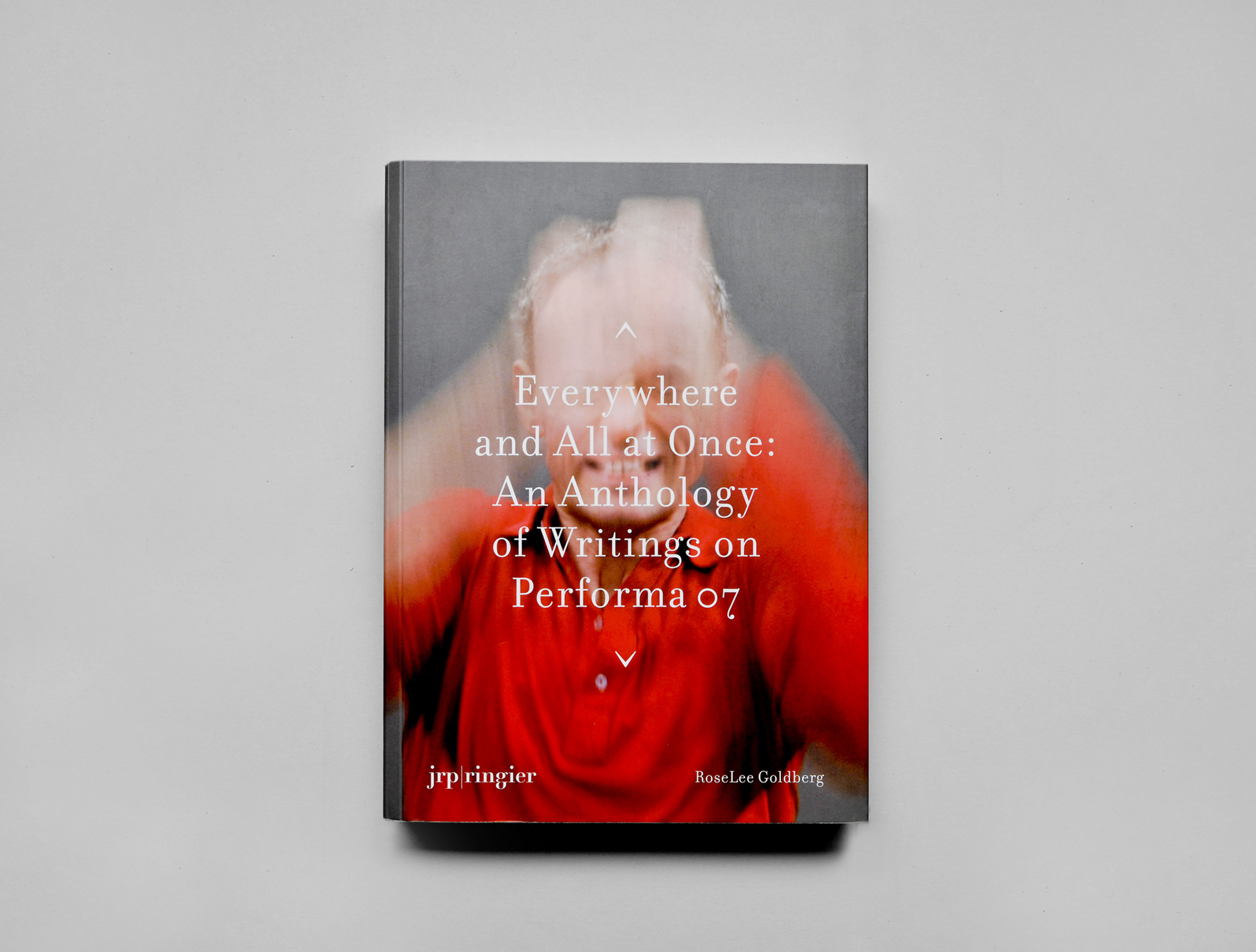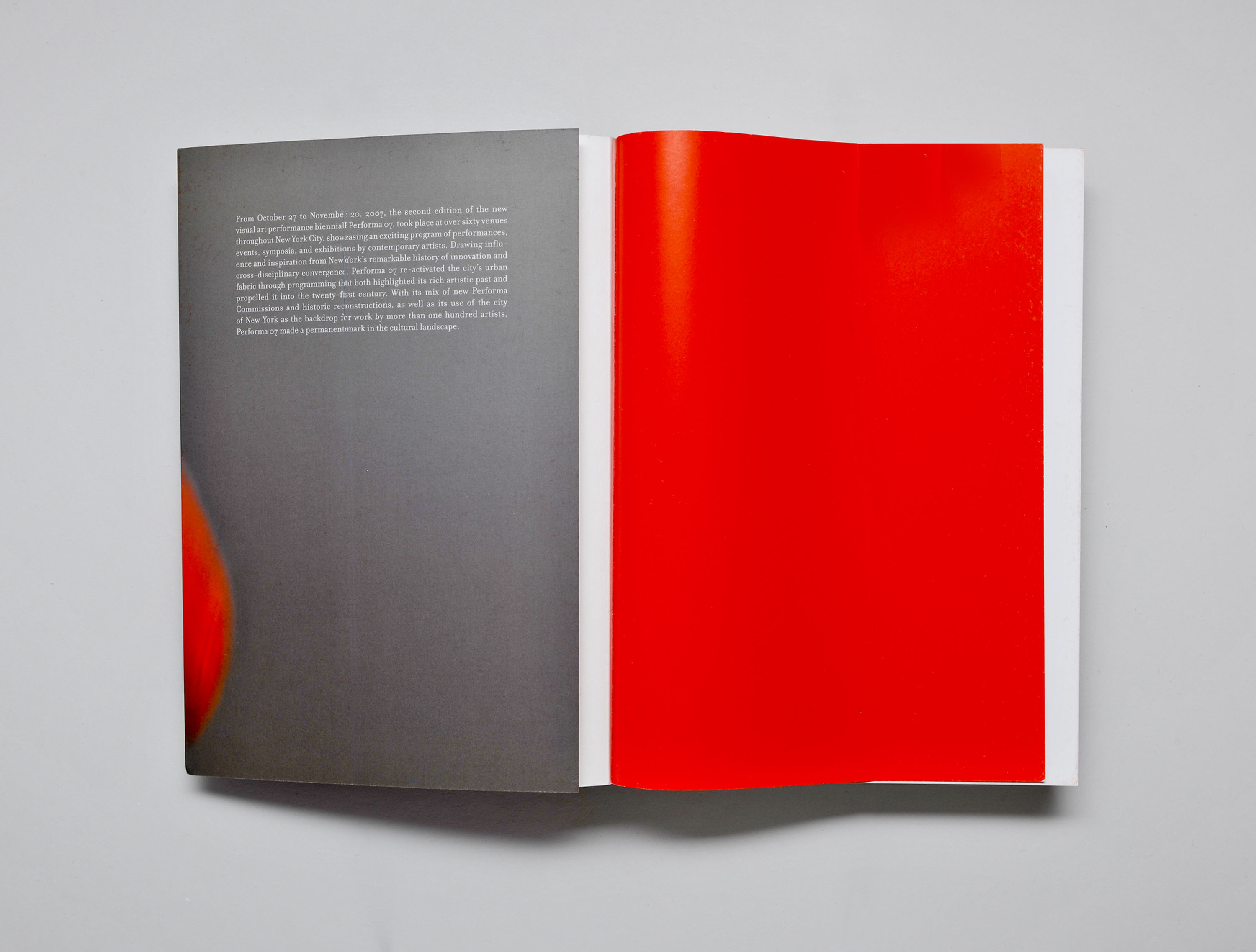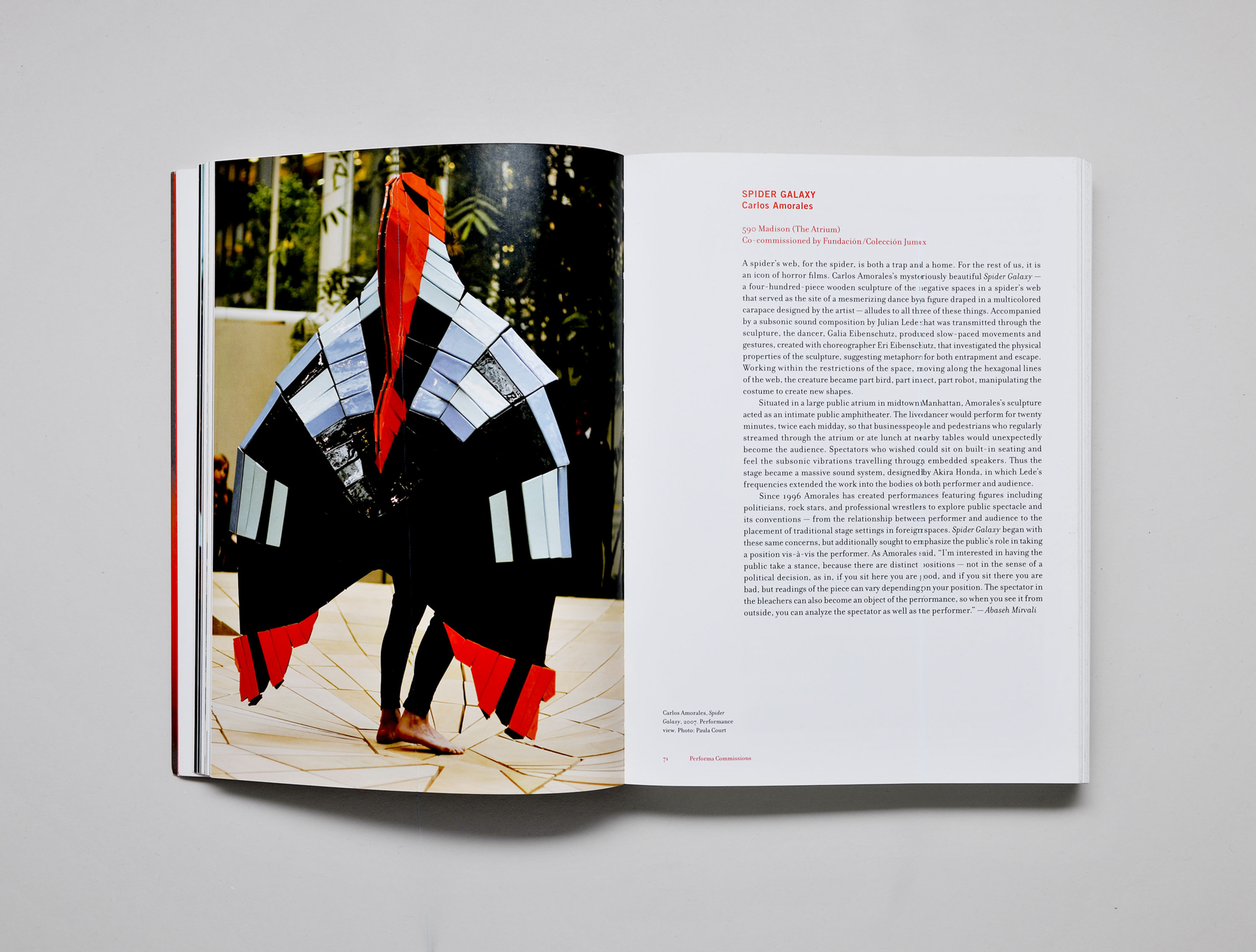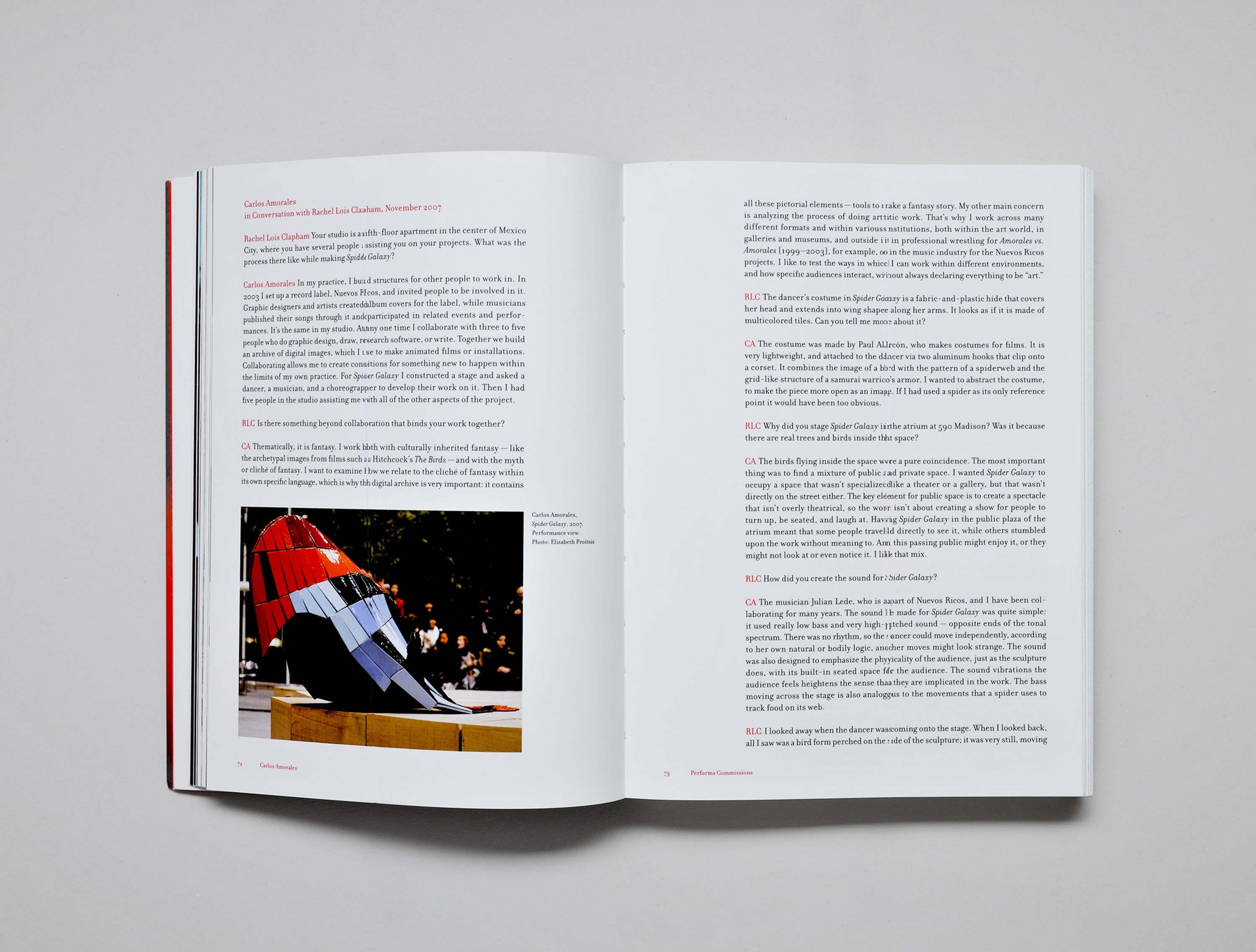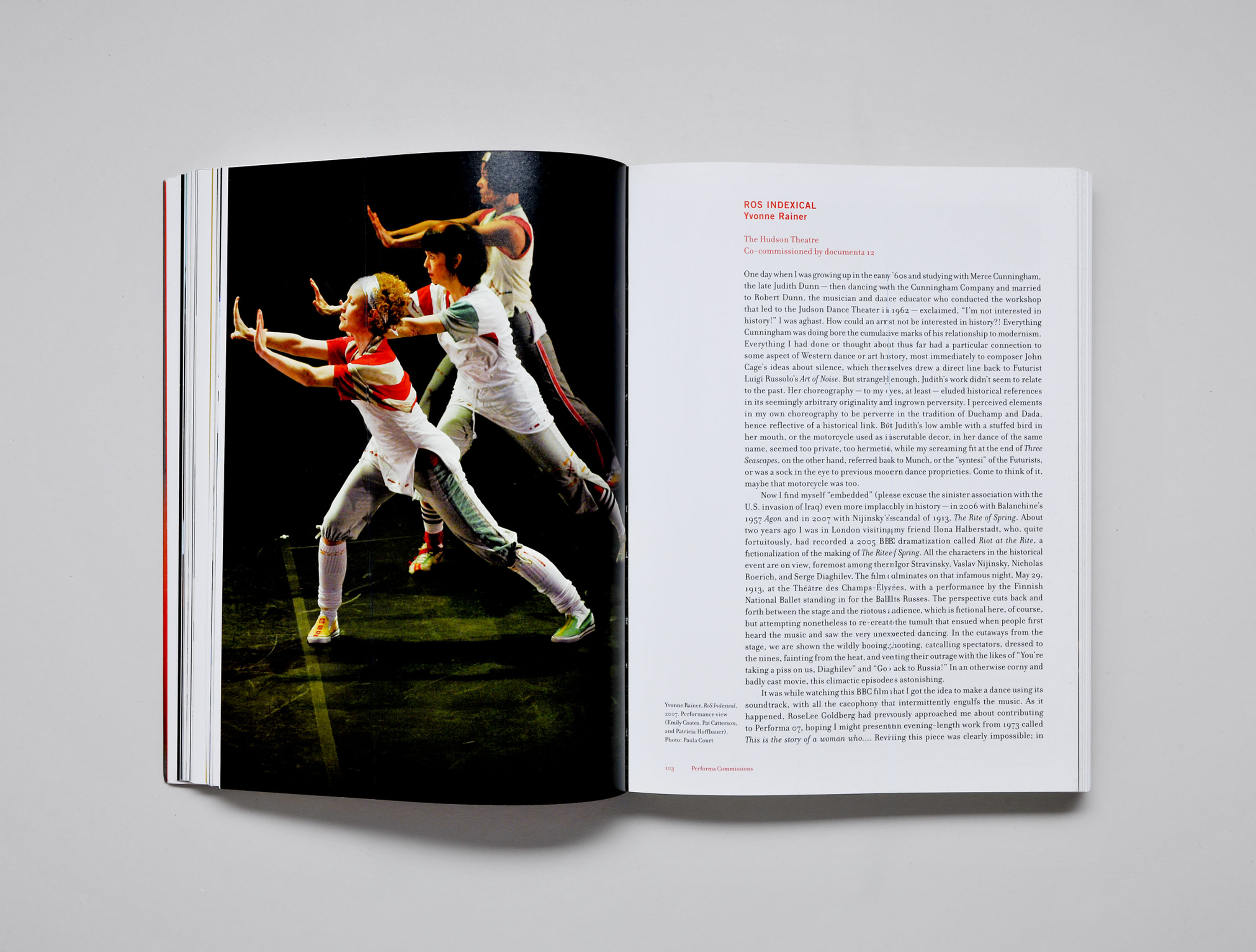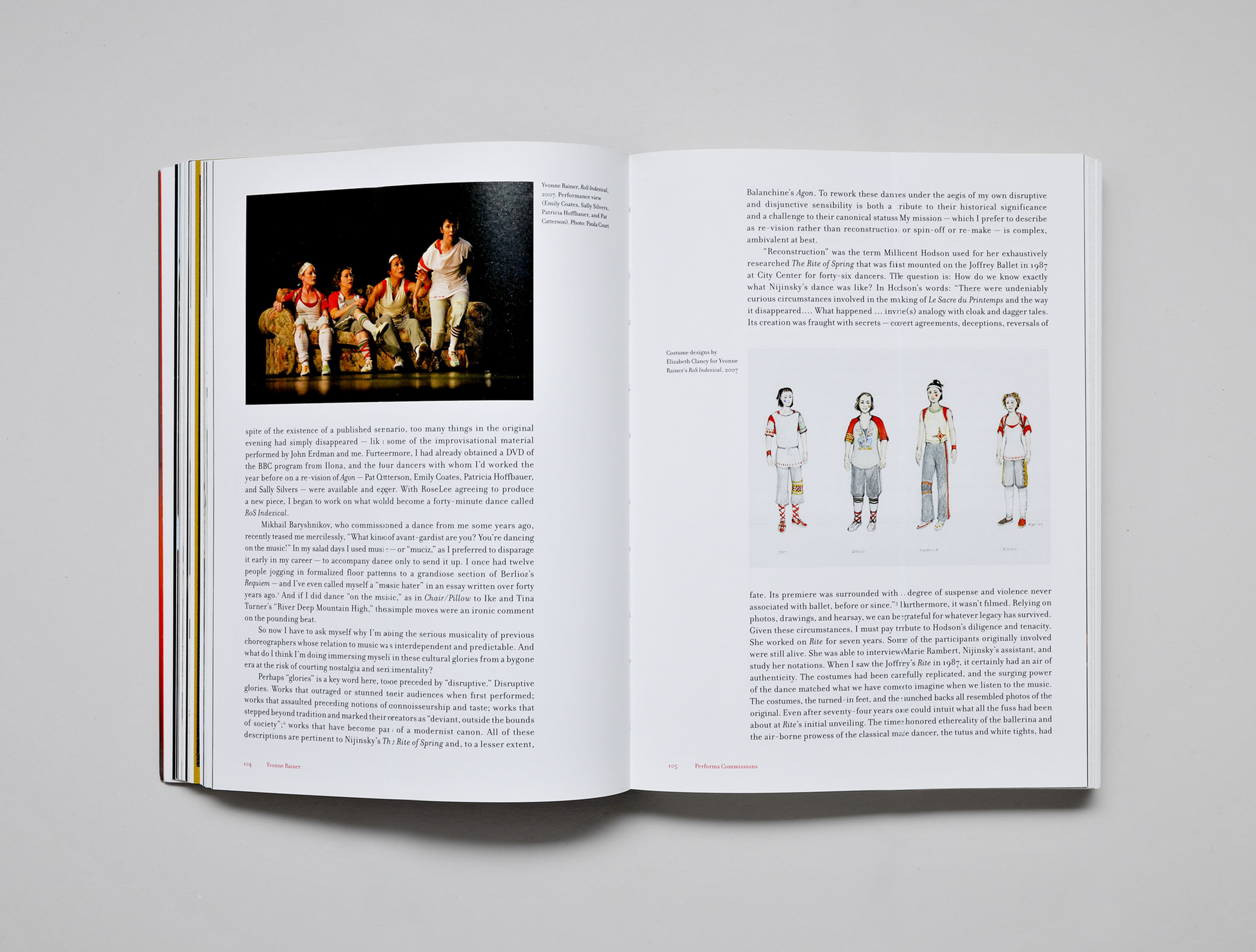 As a compendium of all the performances from Perfoma 07, this publication reflects the ever-changing nature of Performa, and offers a view into the key themes of that year's biennial. Documenting each of the works in depth, it includes interviews with the artists and essays on the multitude of events that take place around New York City throughout the duration of the biennial. Bright red was chosen for the accent colour throughout, to continue the colour scheme of the identity we had developed and used for other Performa 07 materials; to give context to the content of the book, maps of the performance locations were included on the cover flaps, along with a facsimile of the biennial programme.