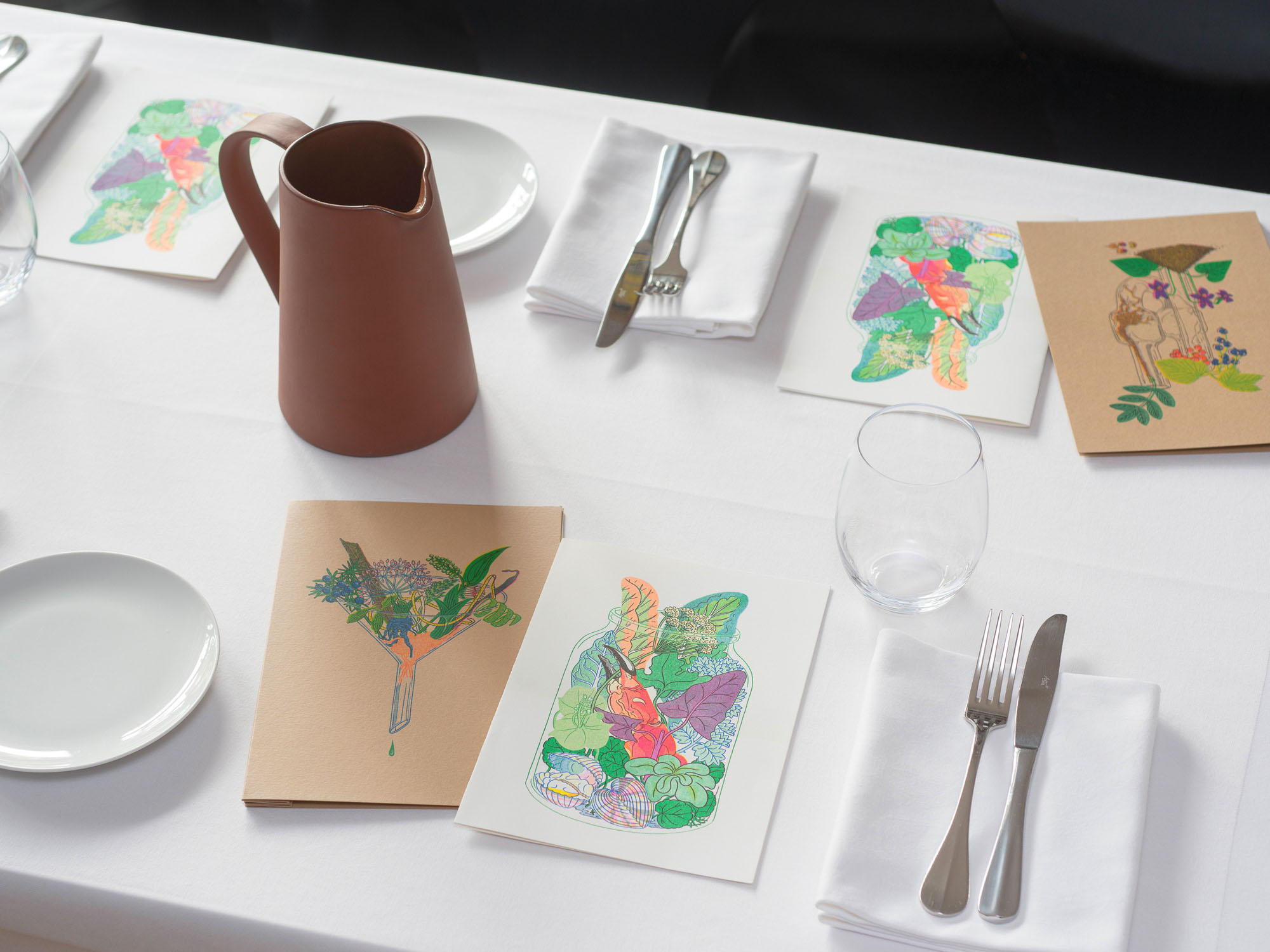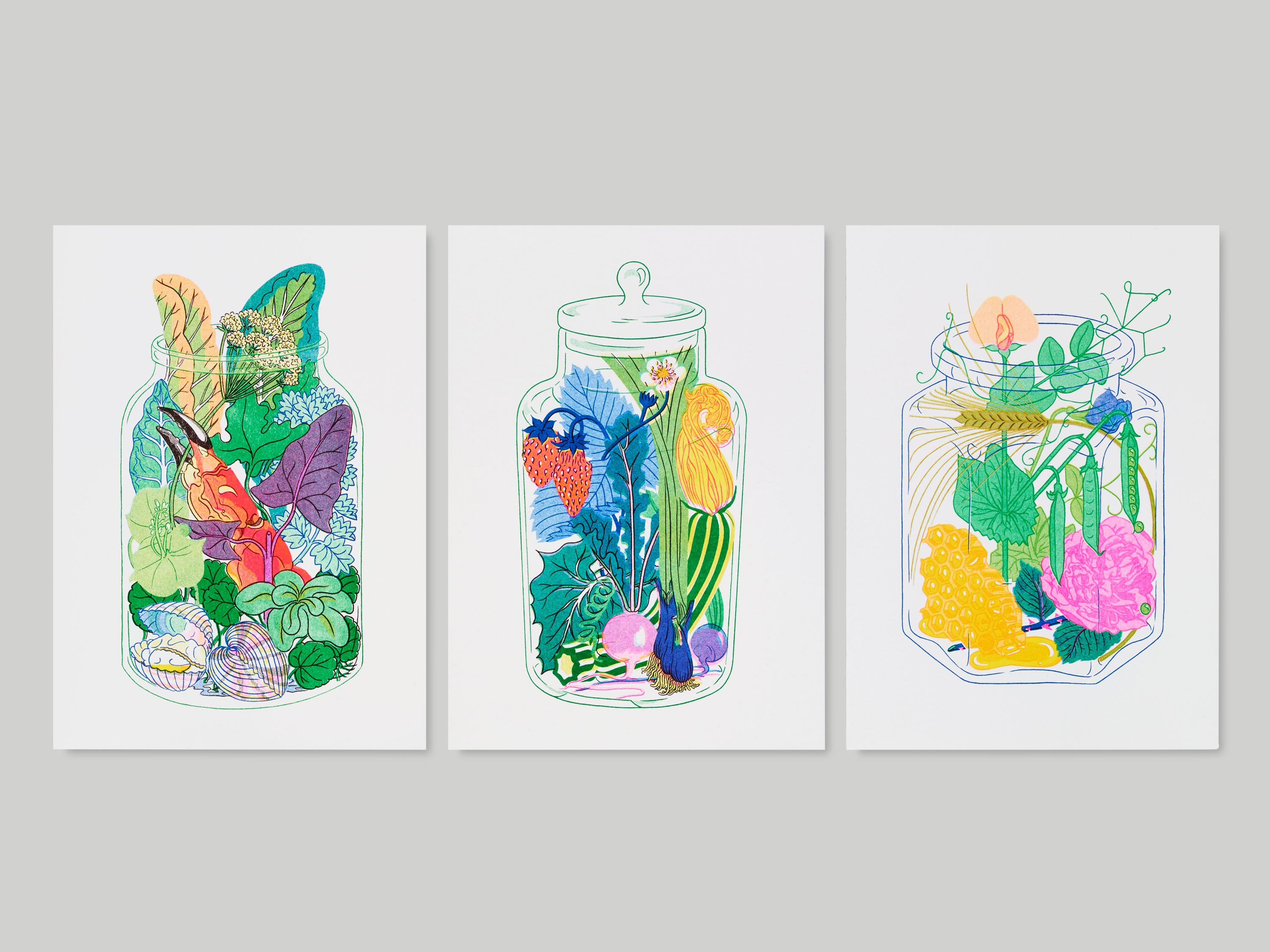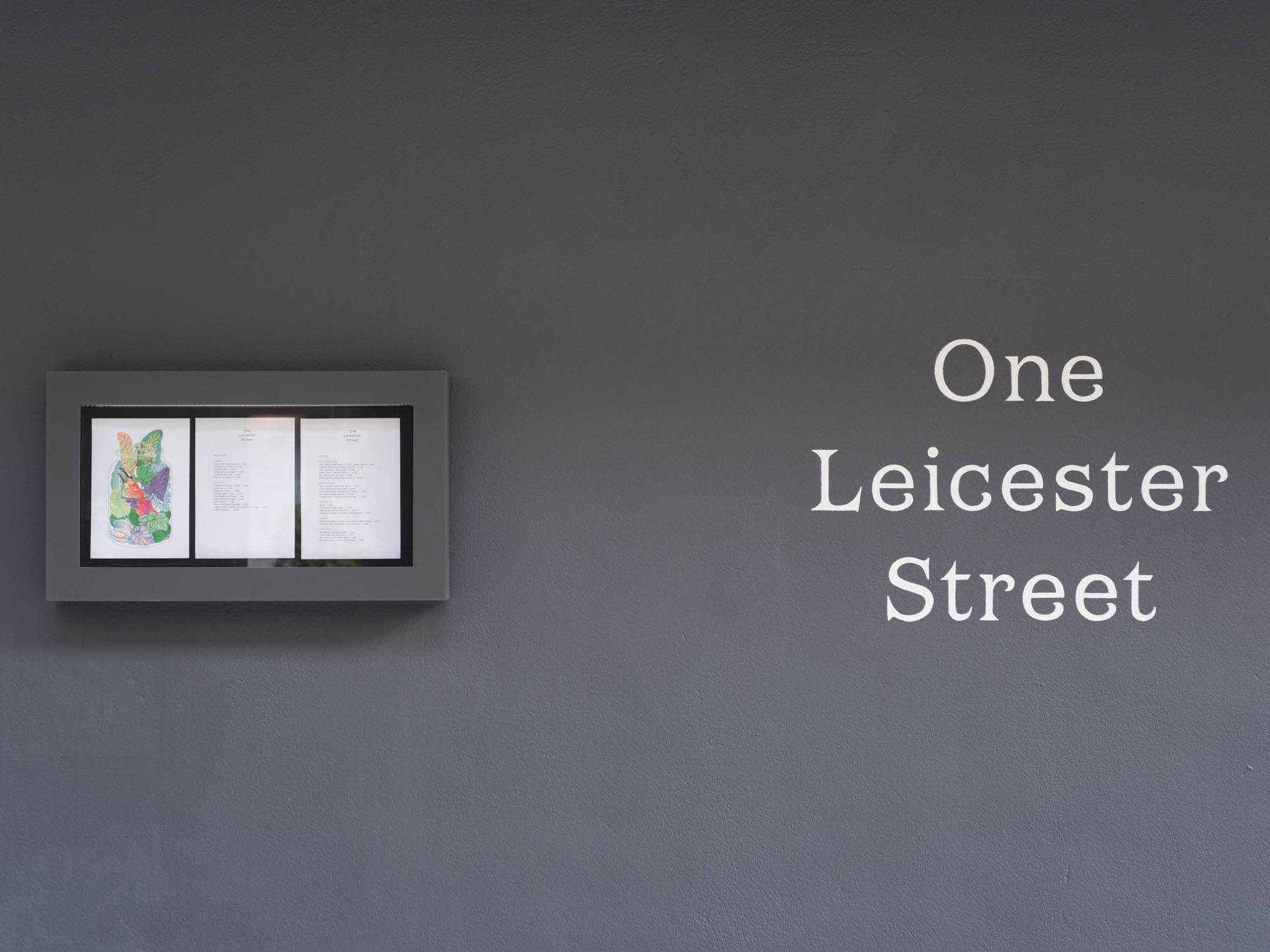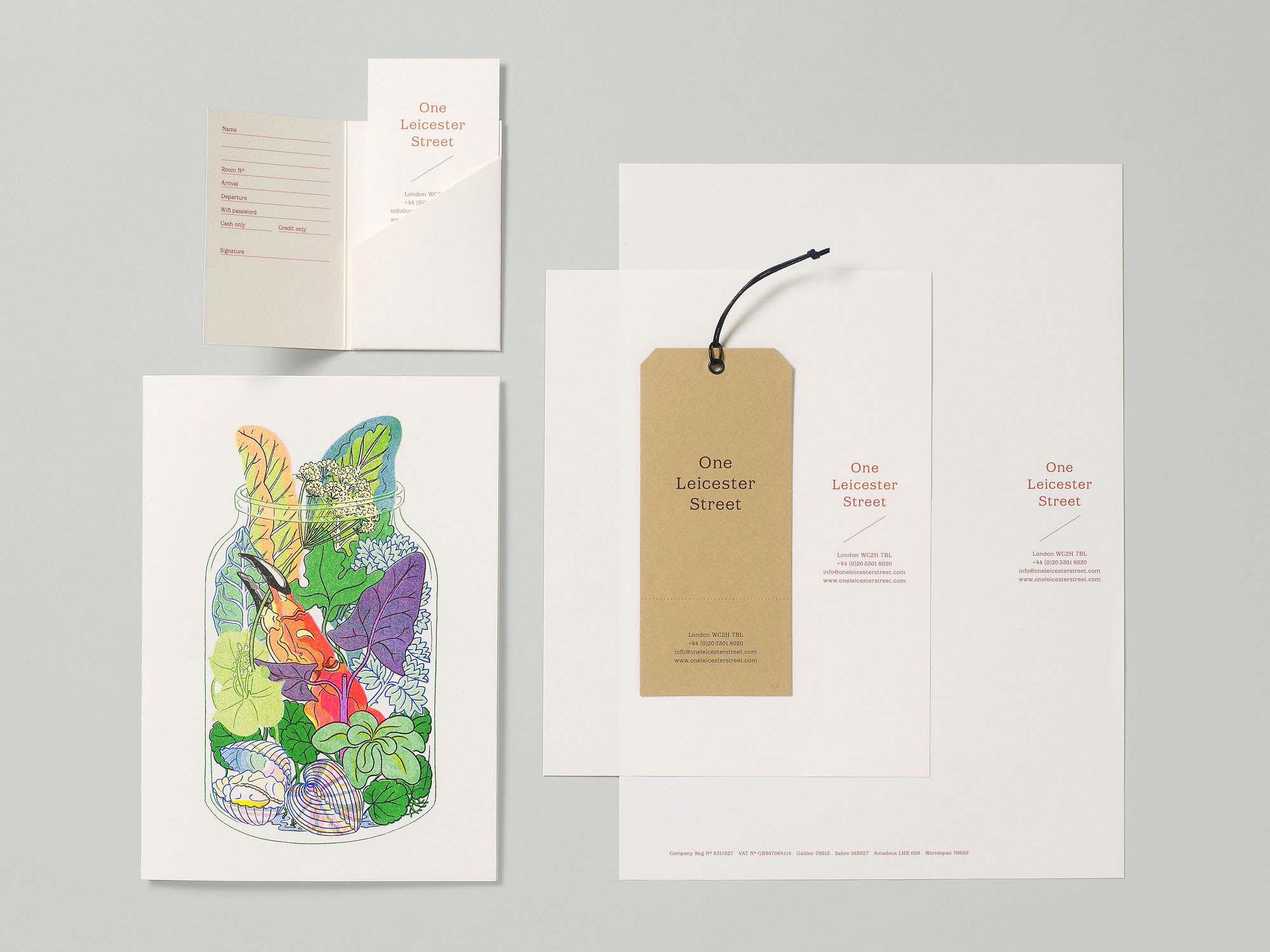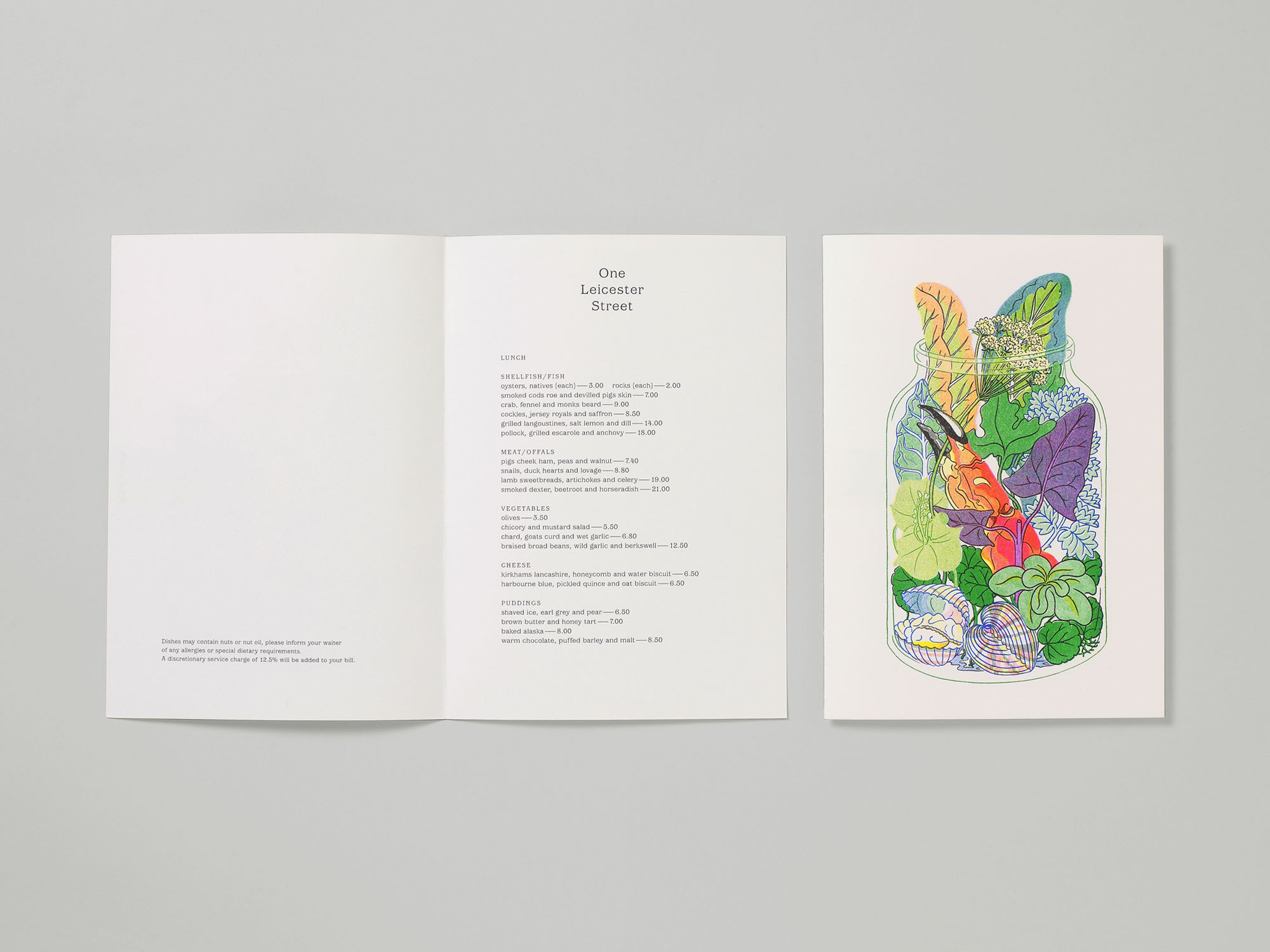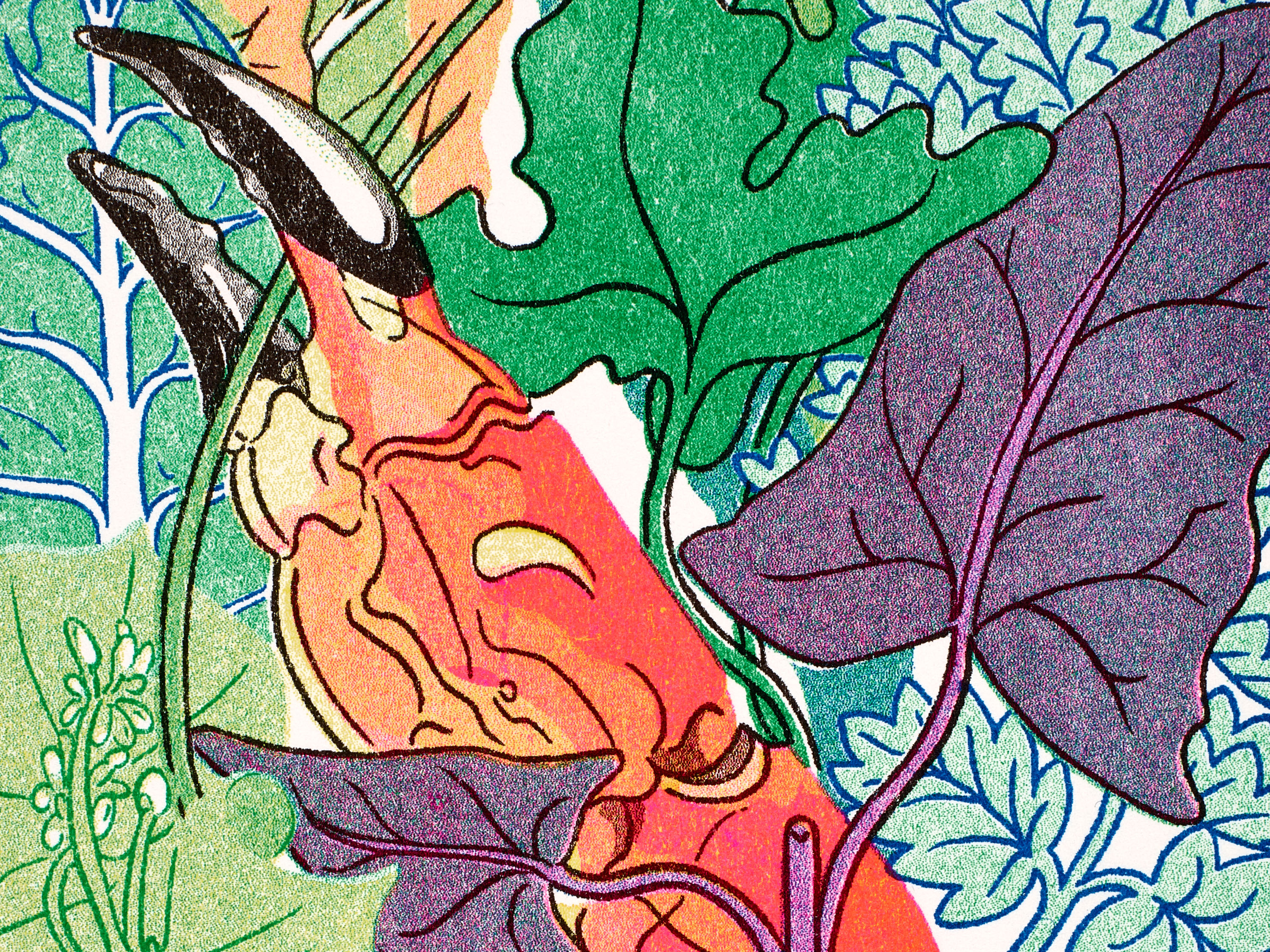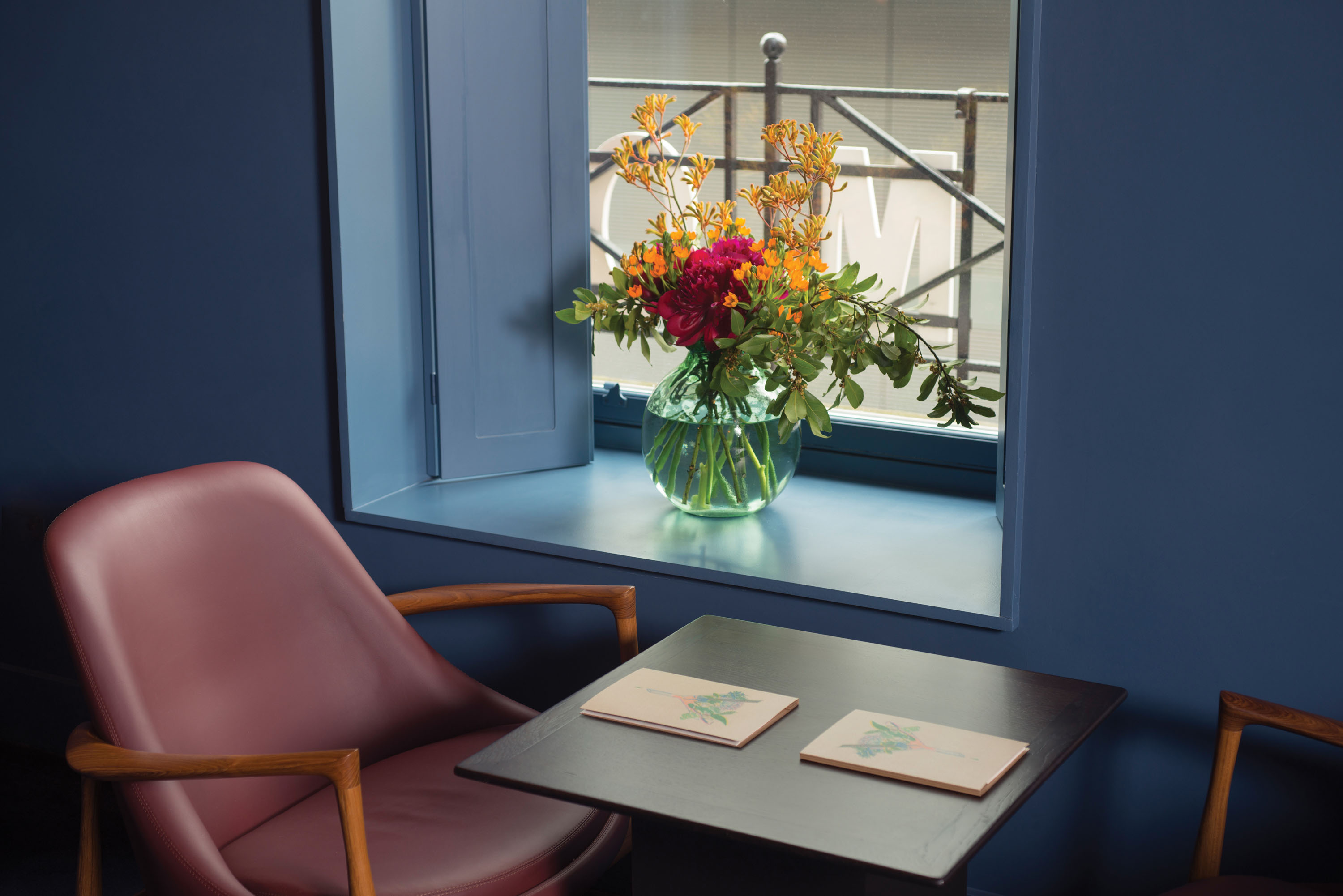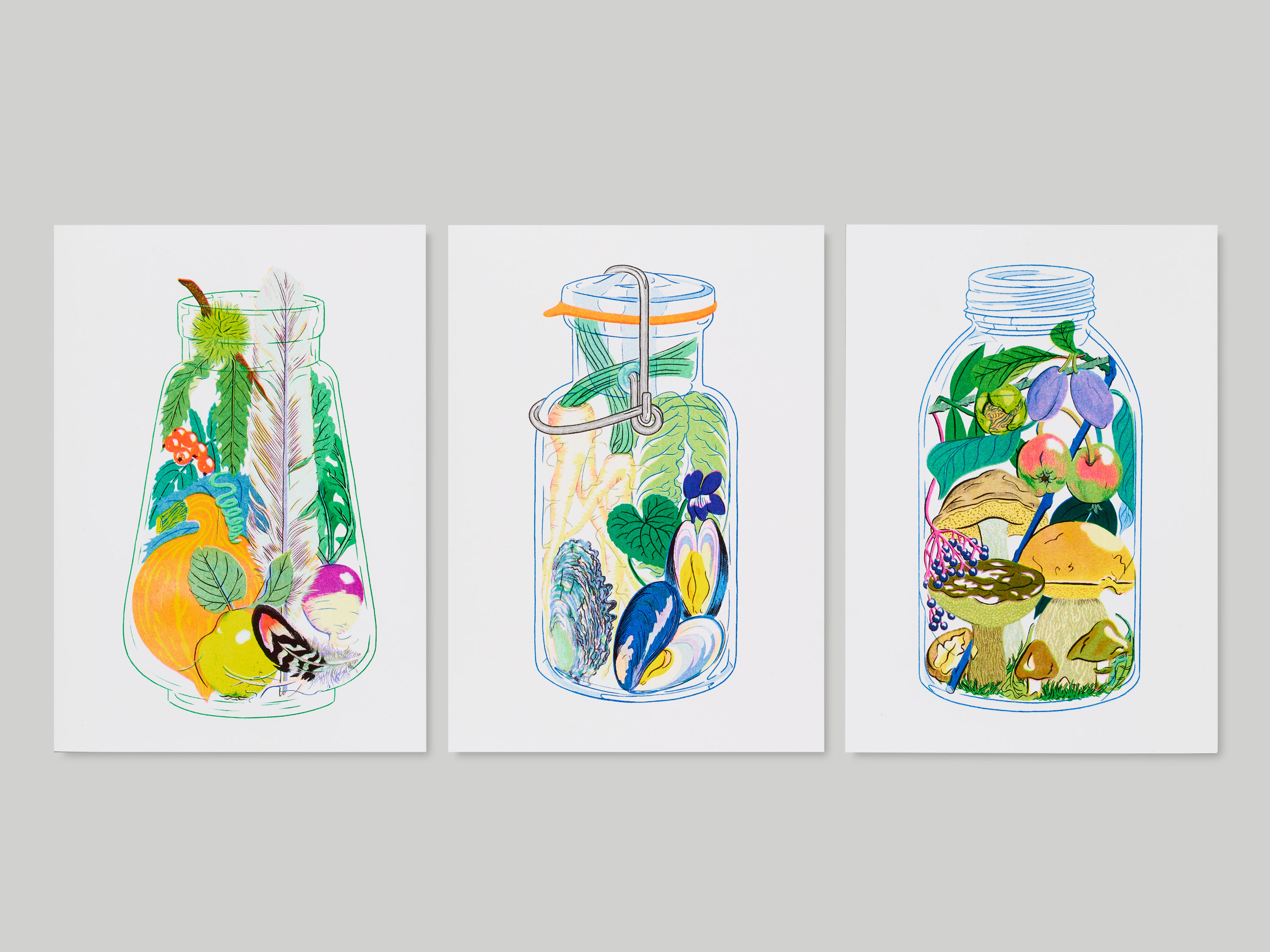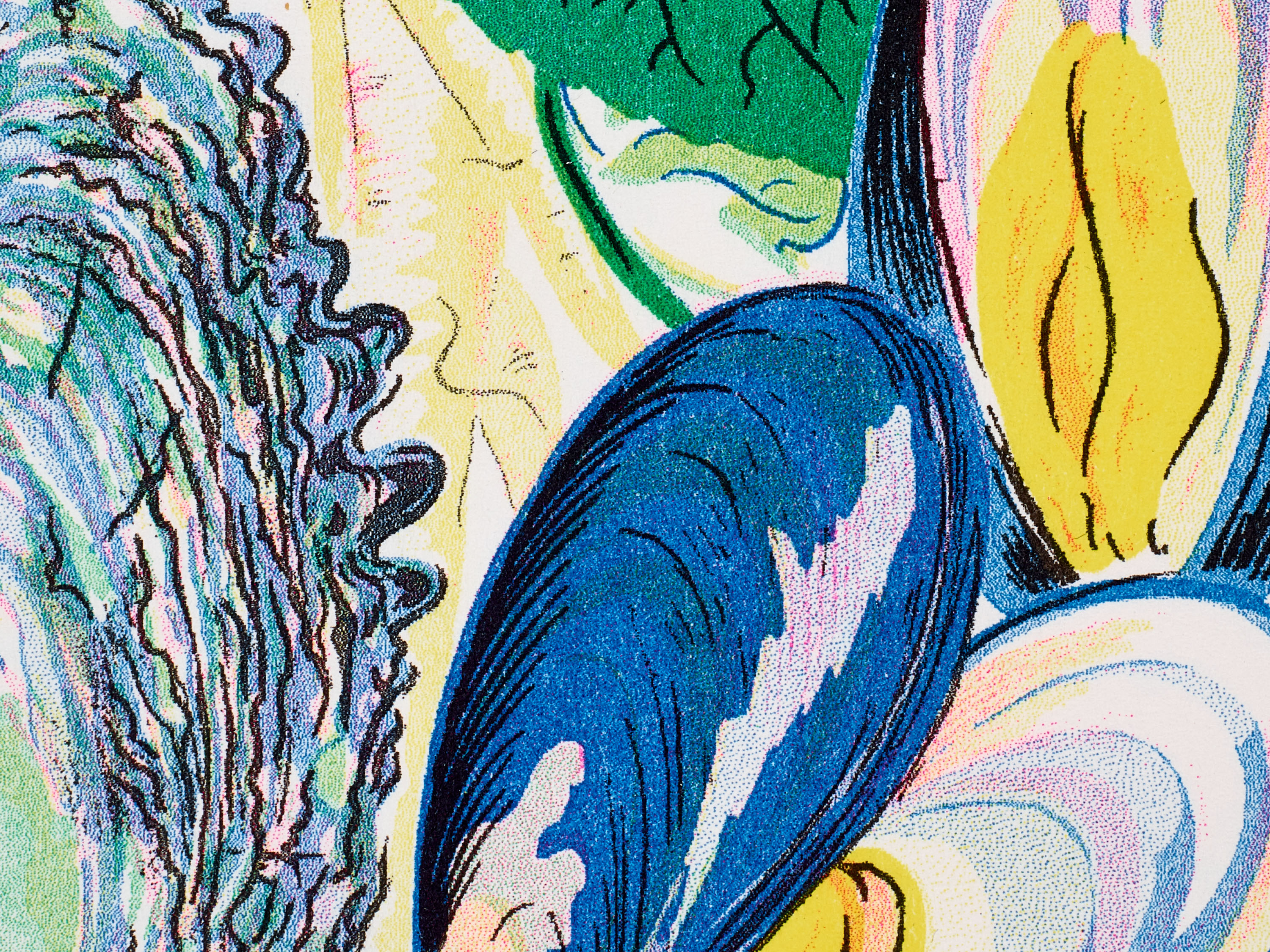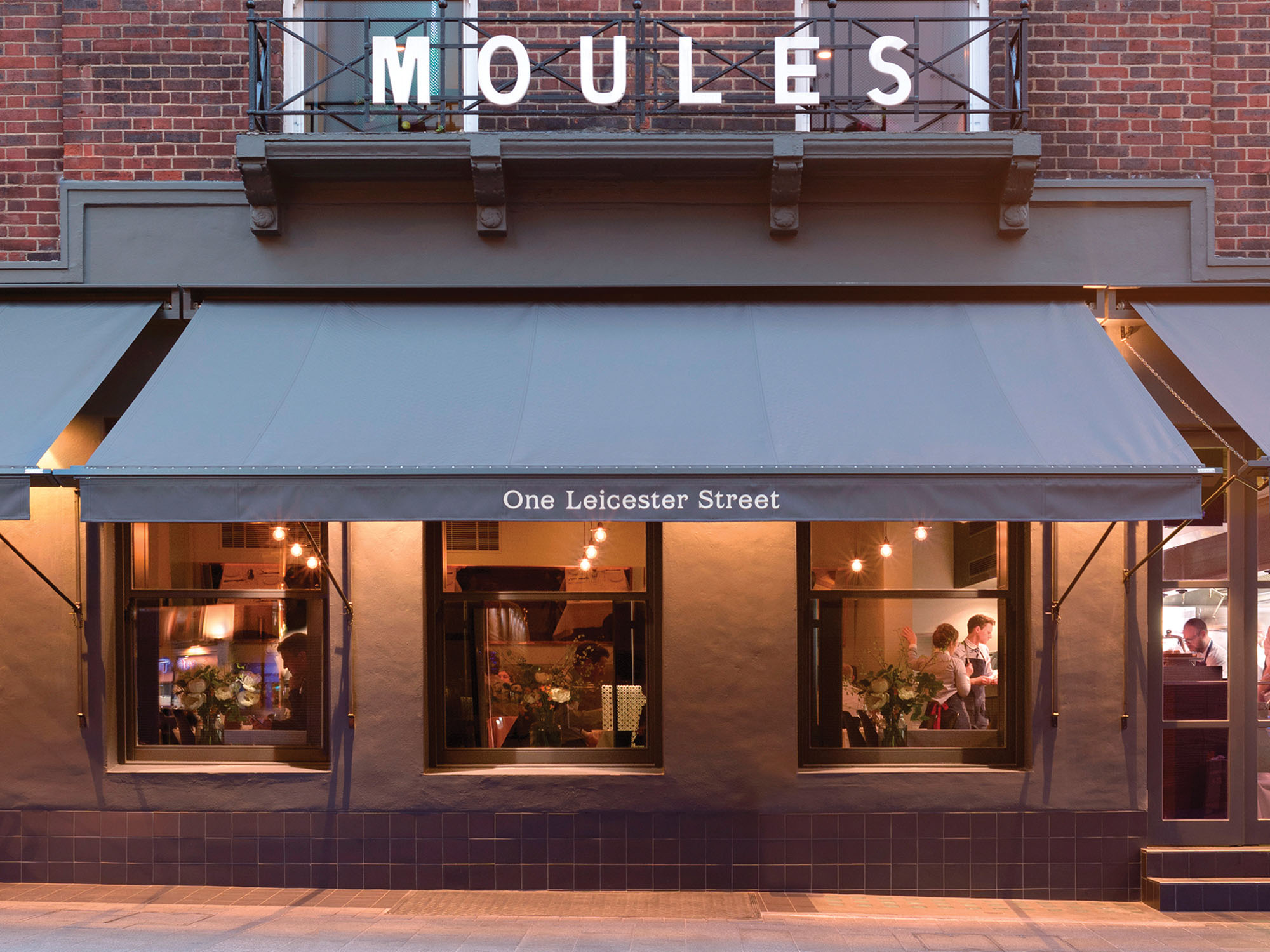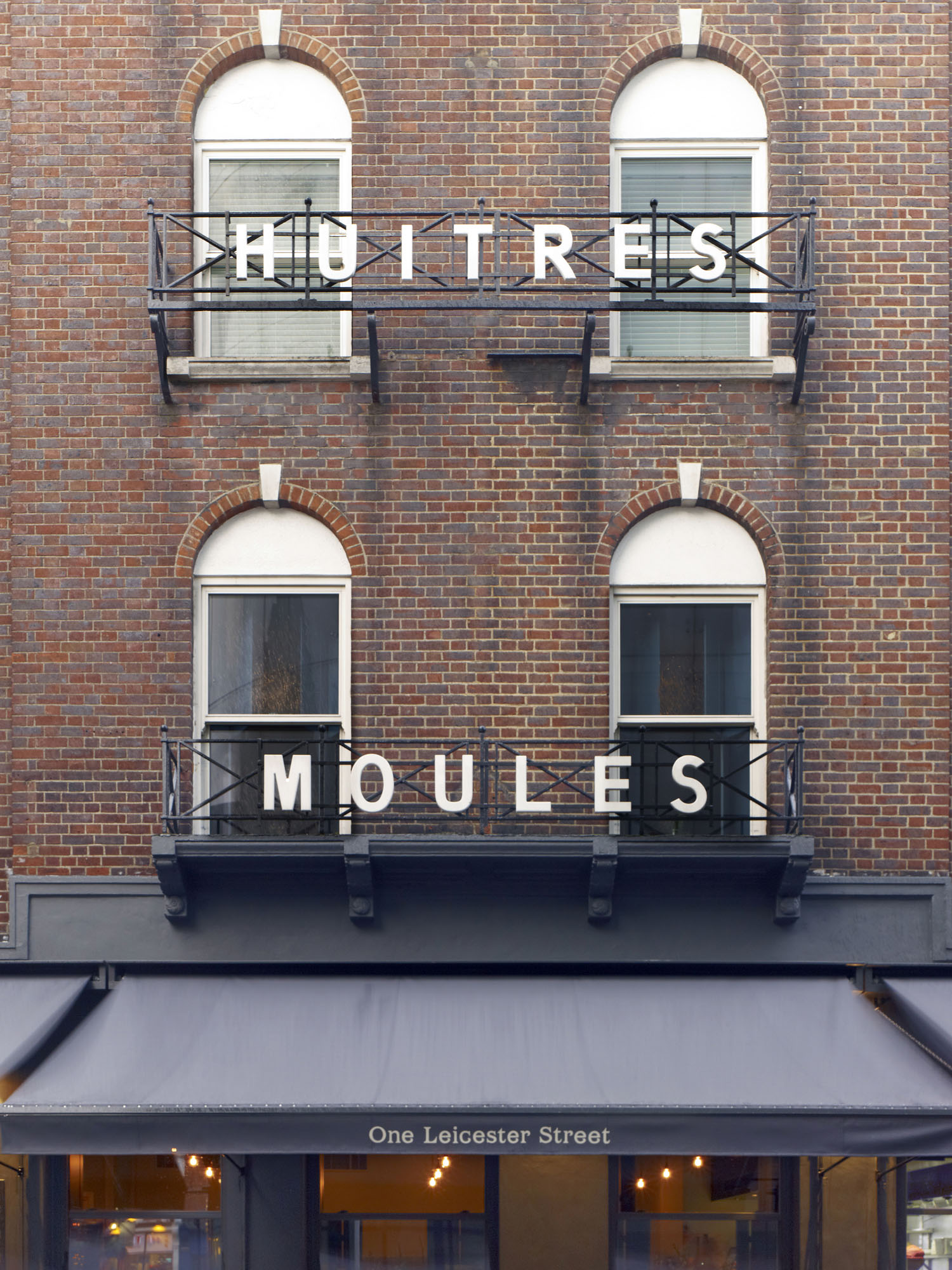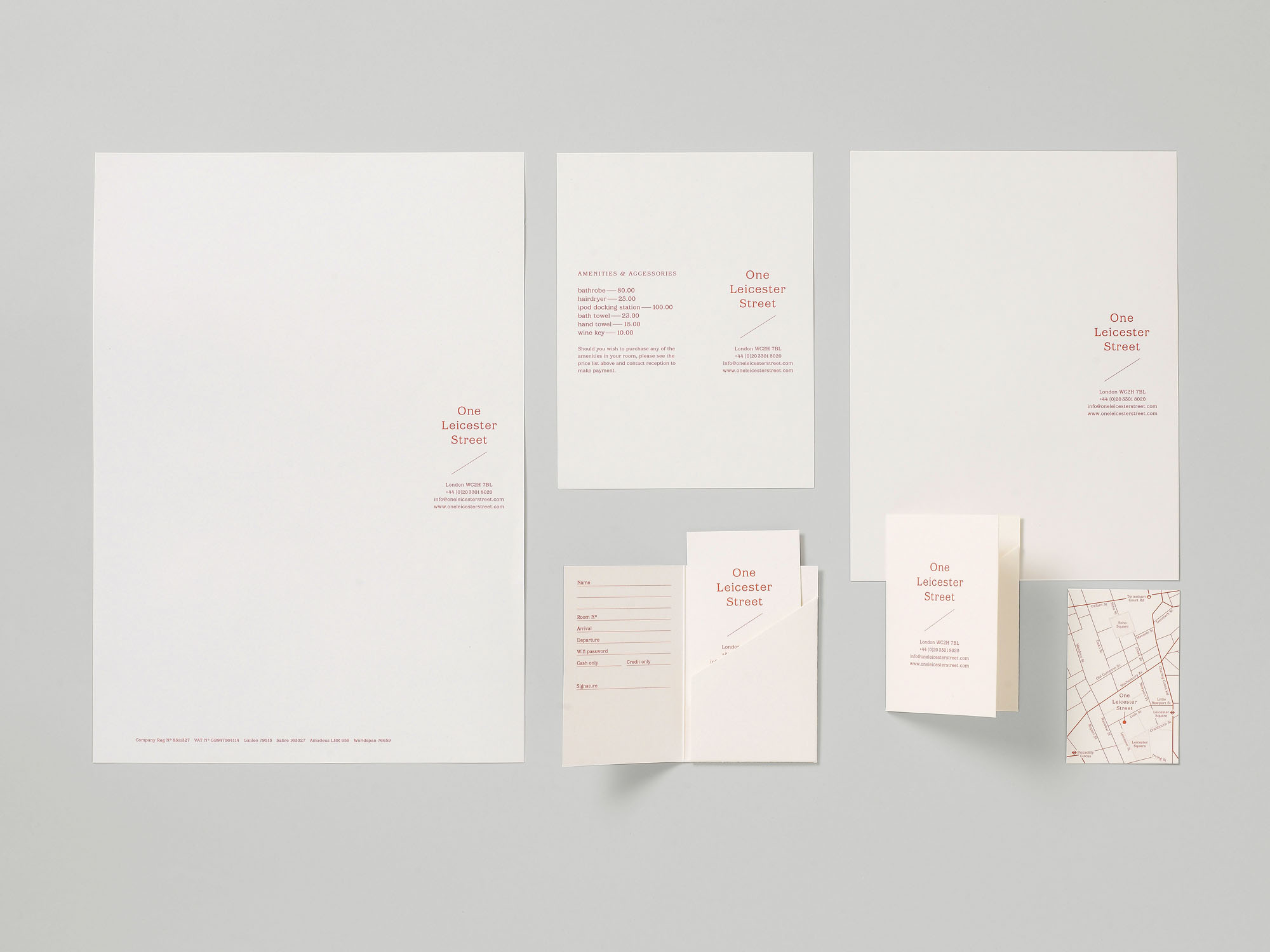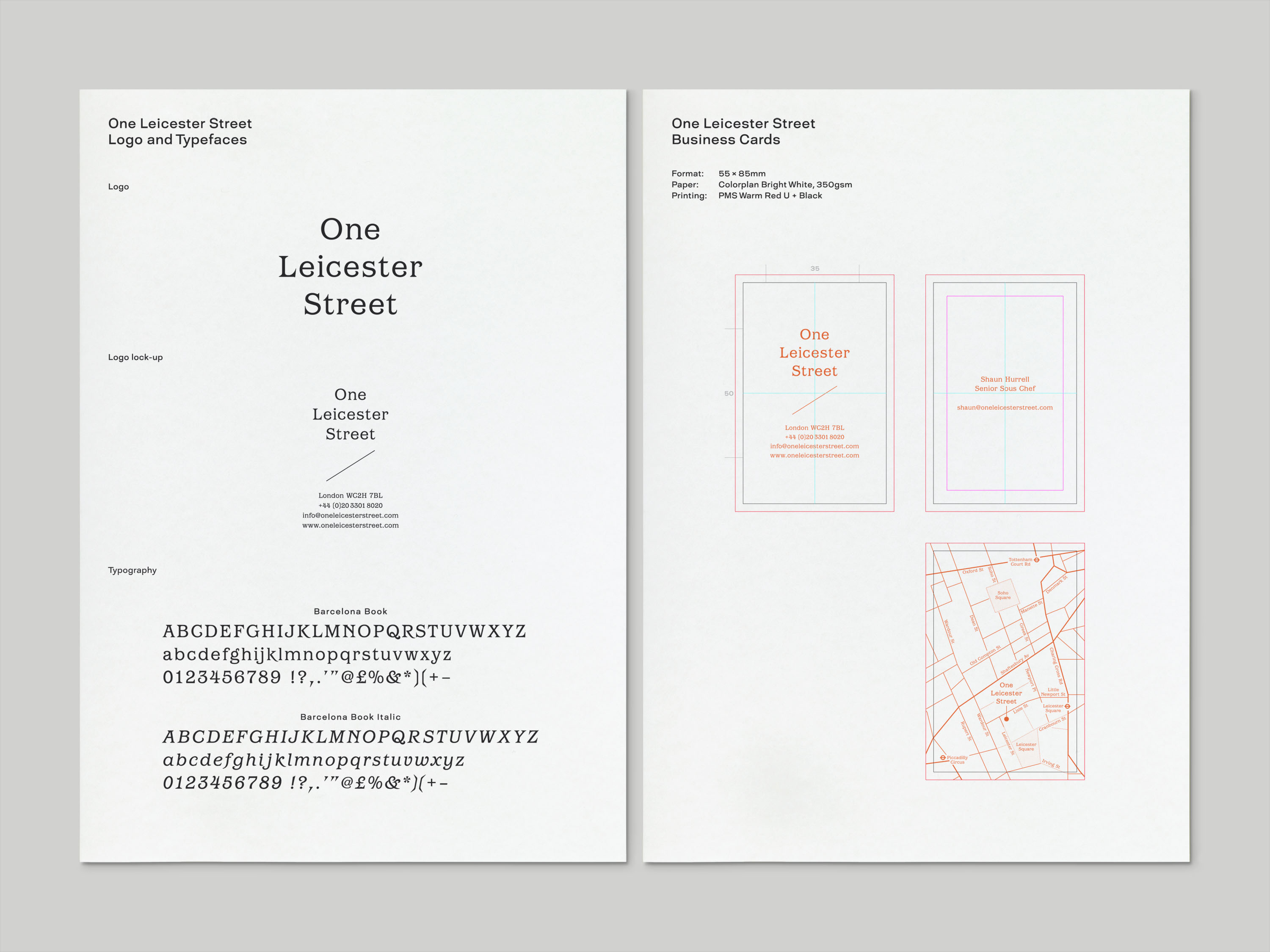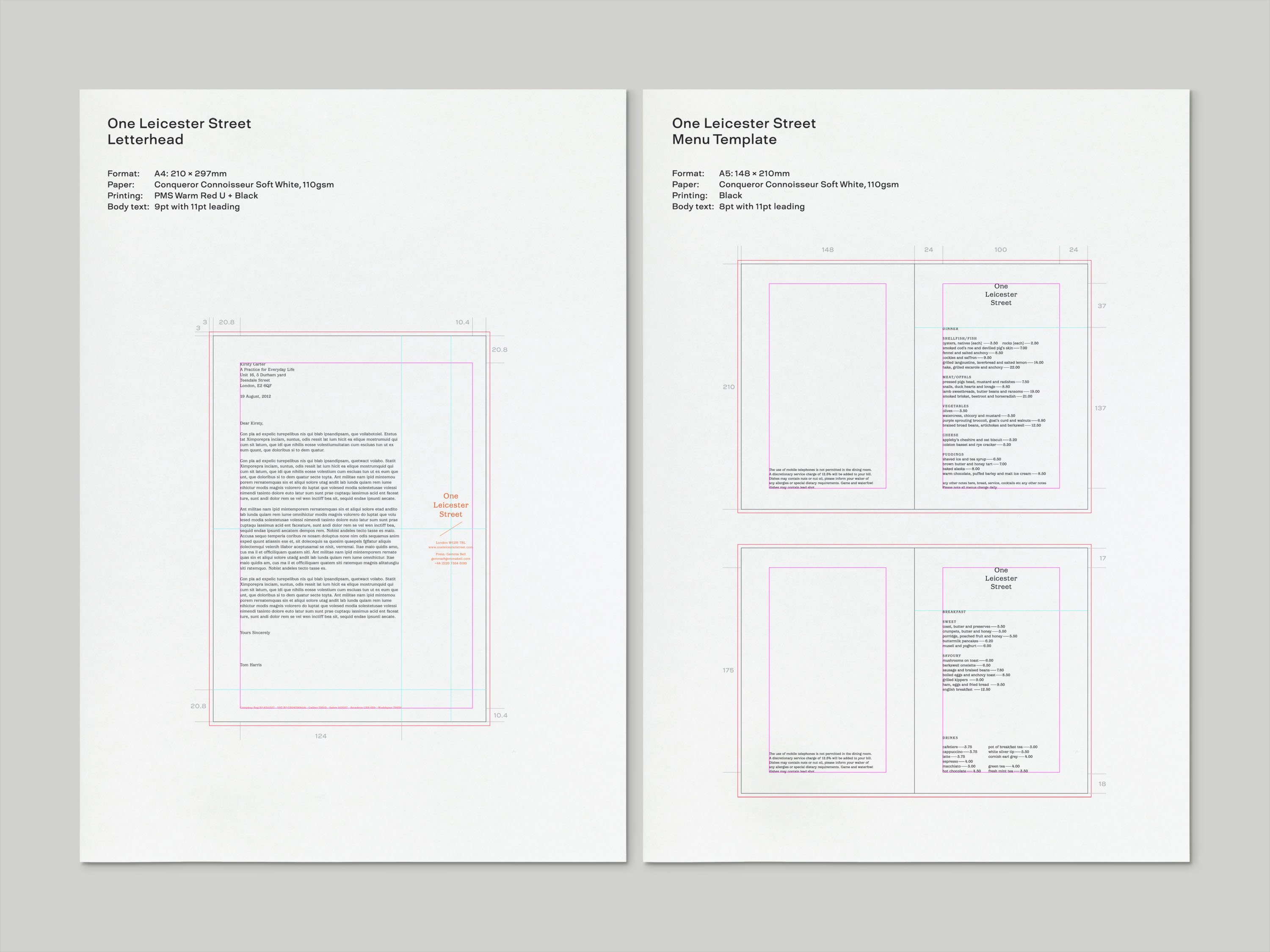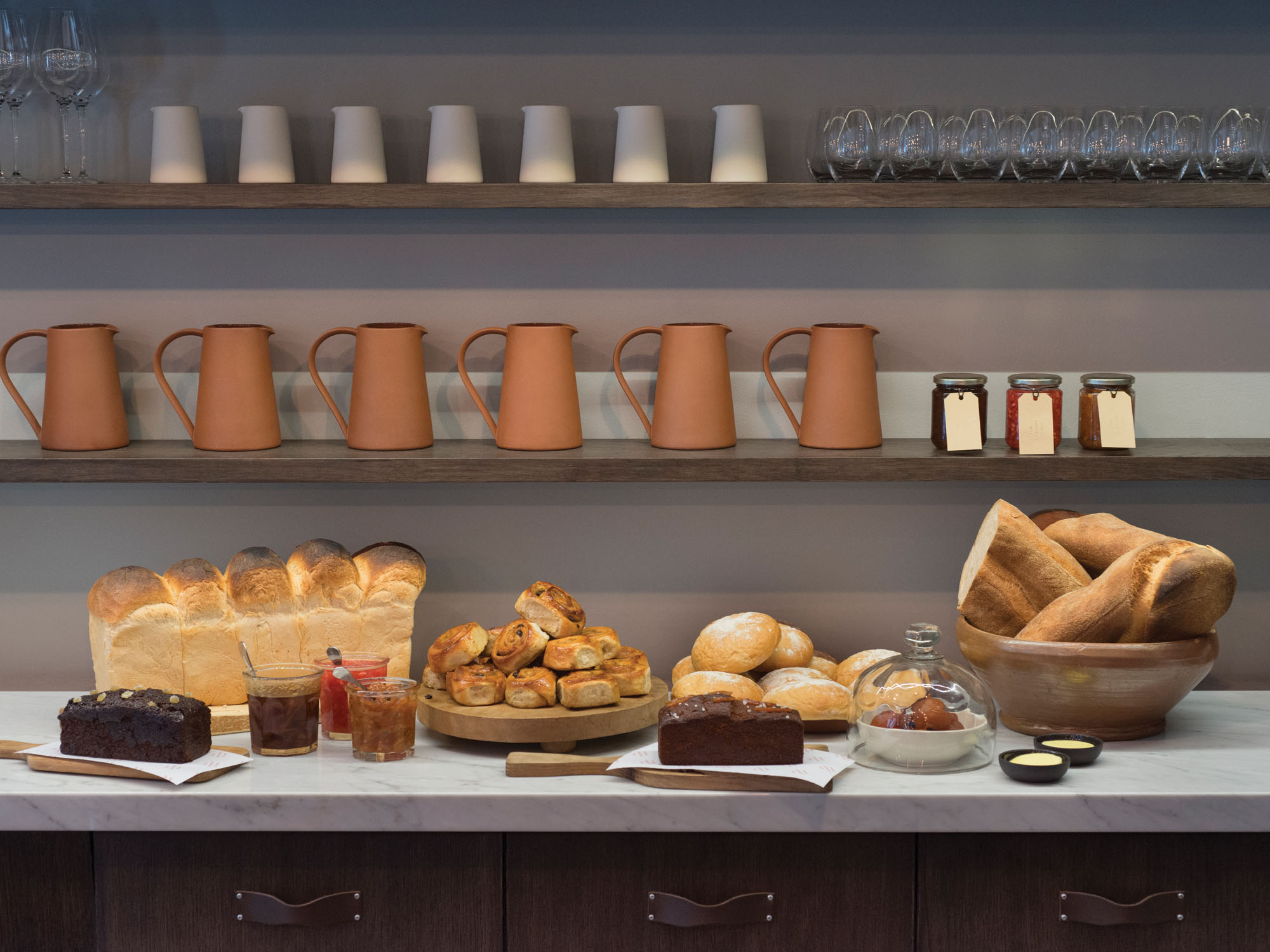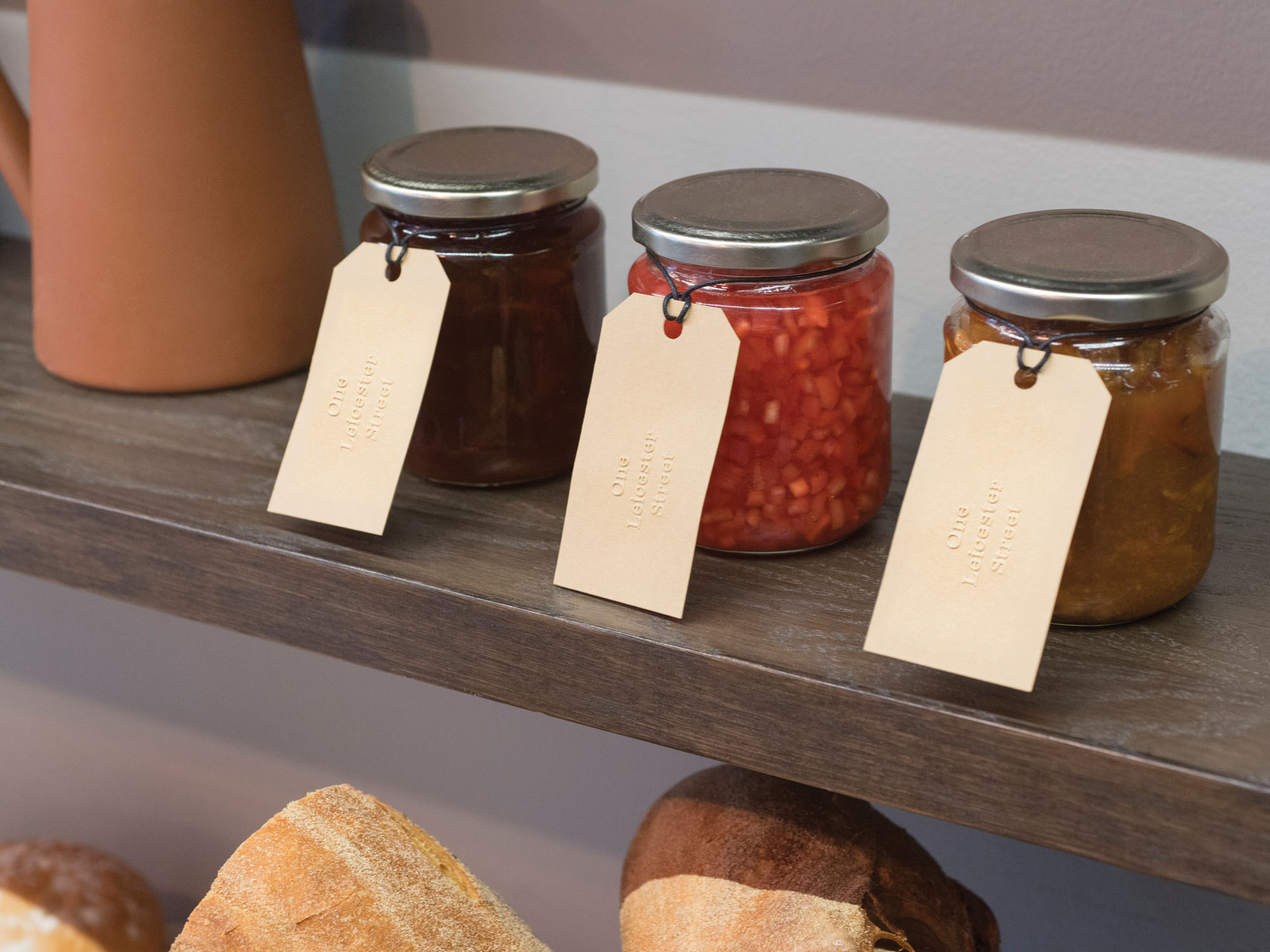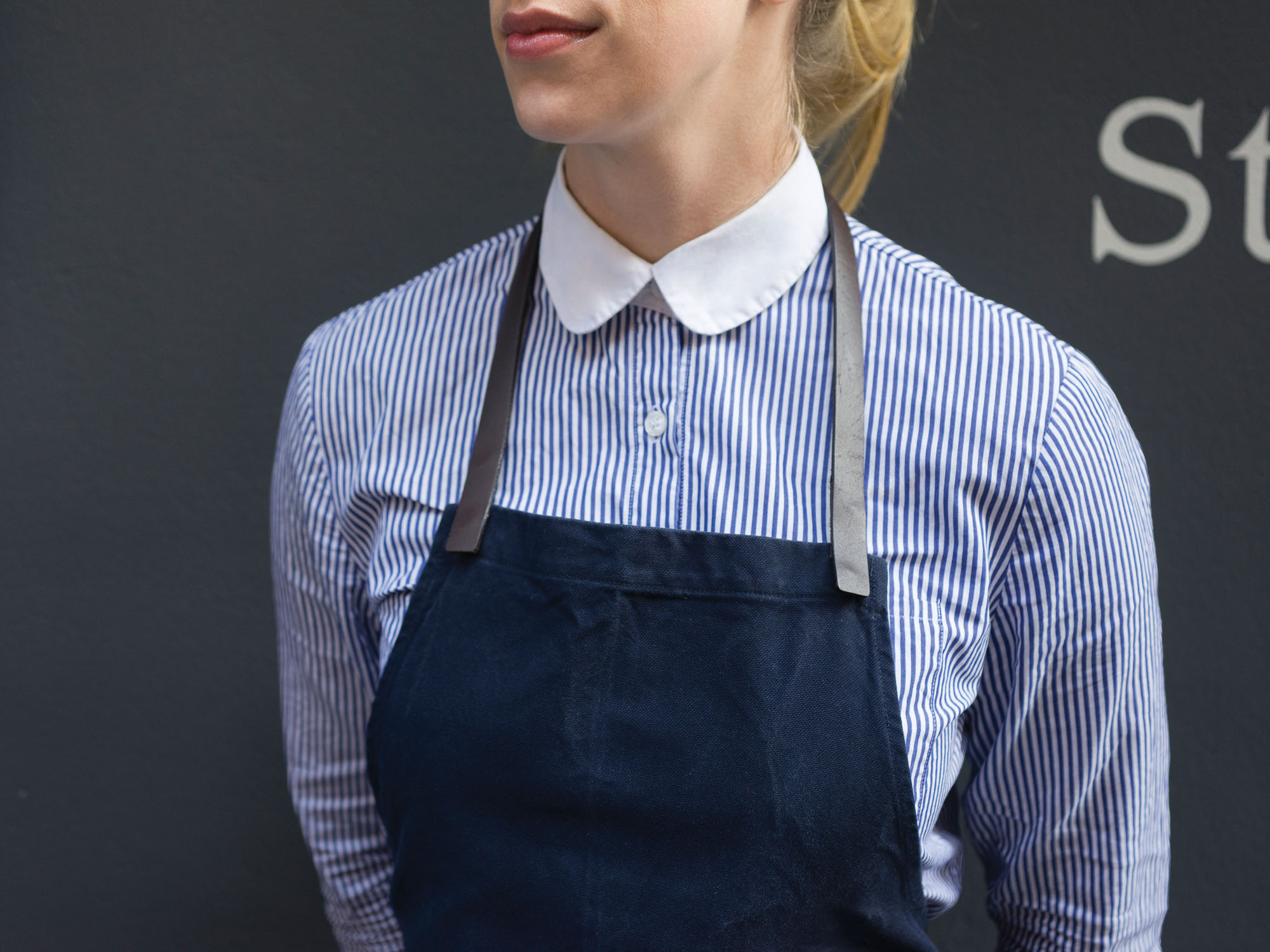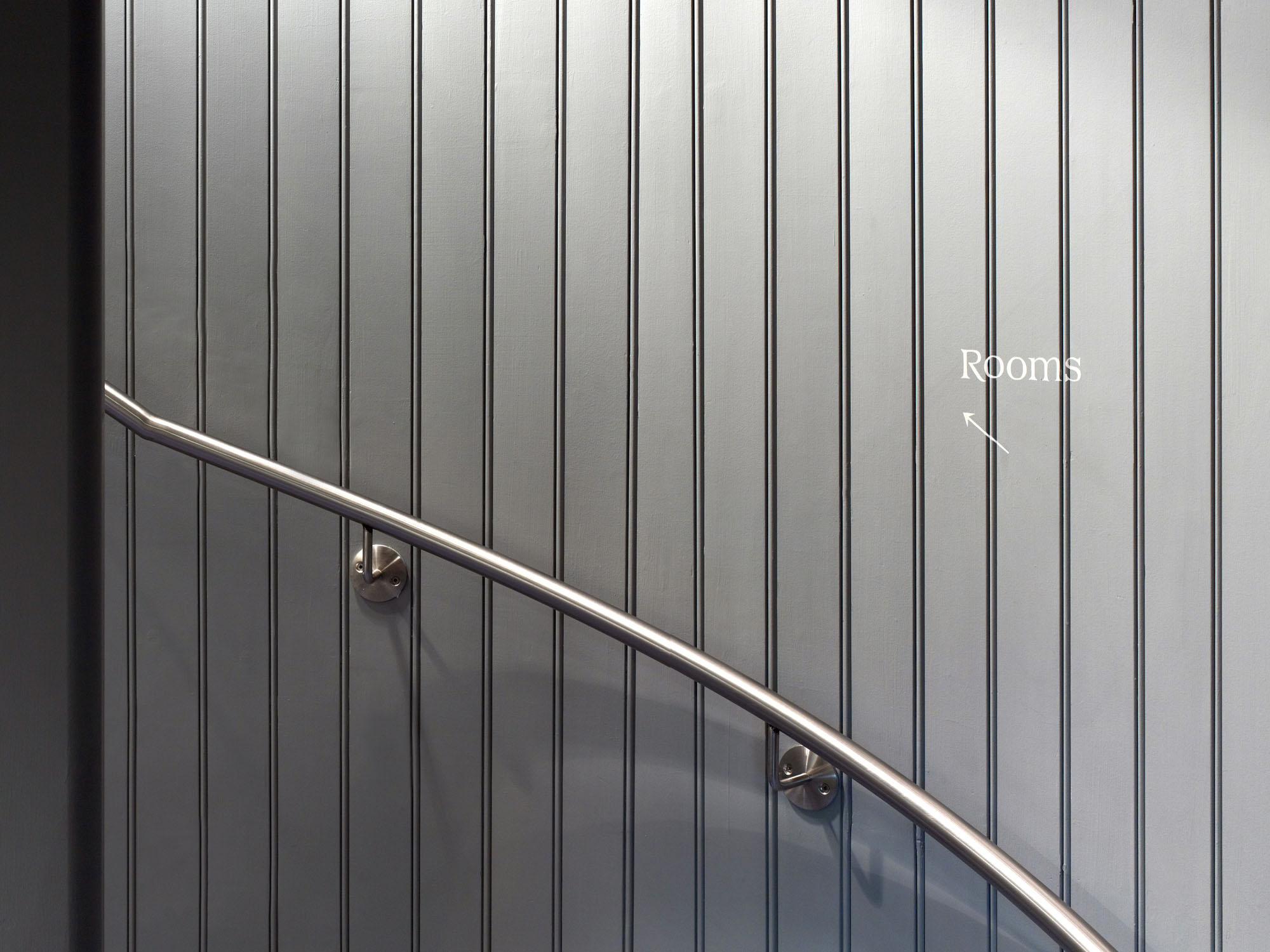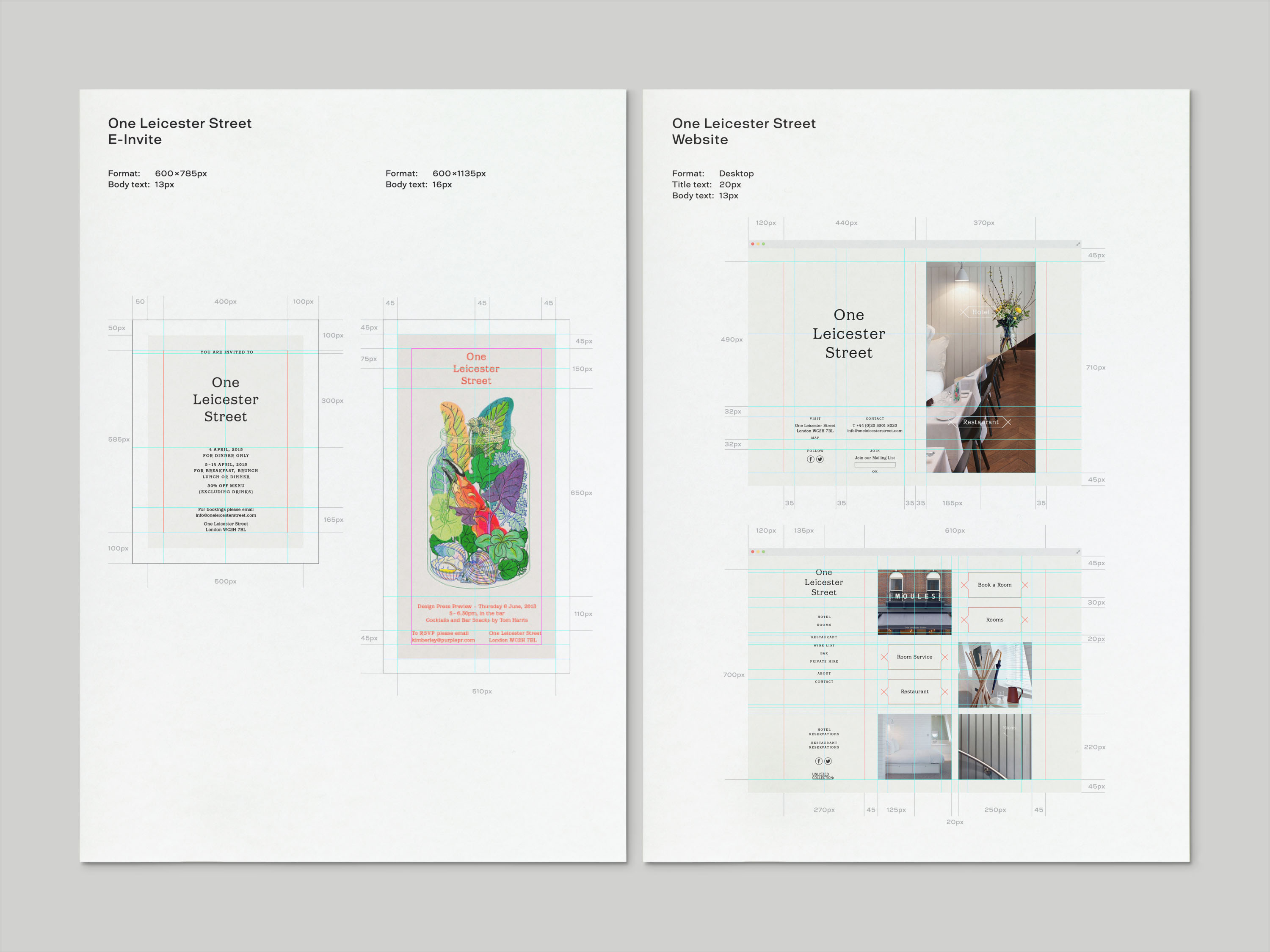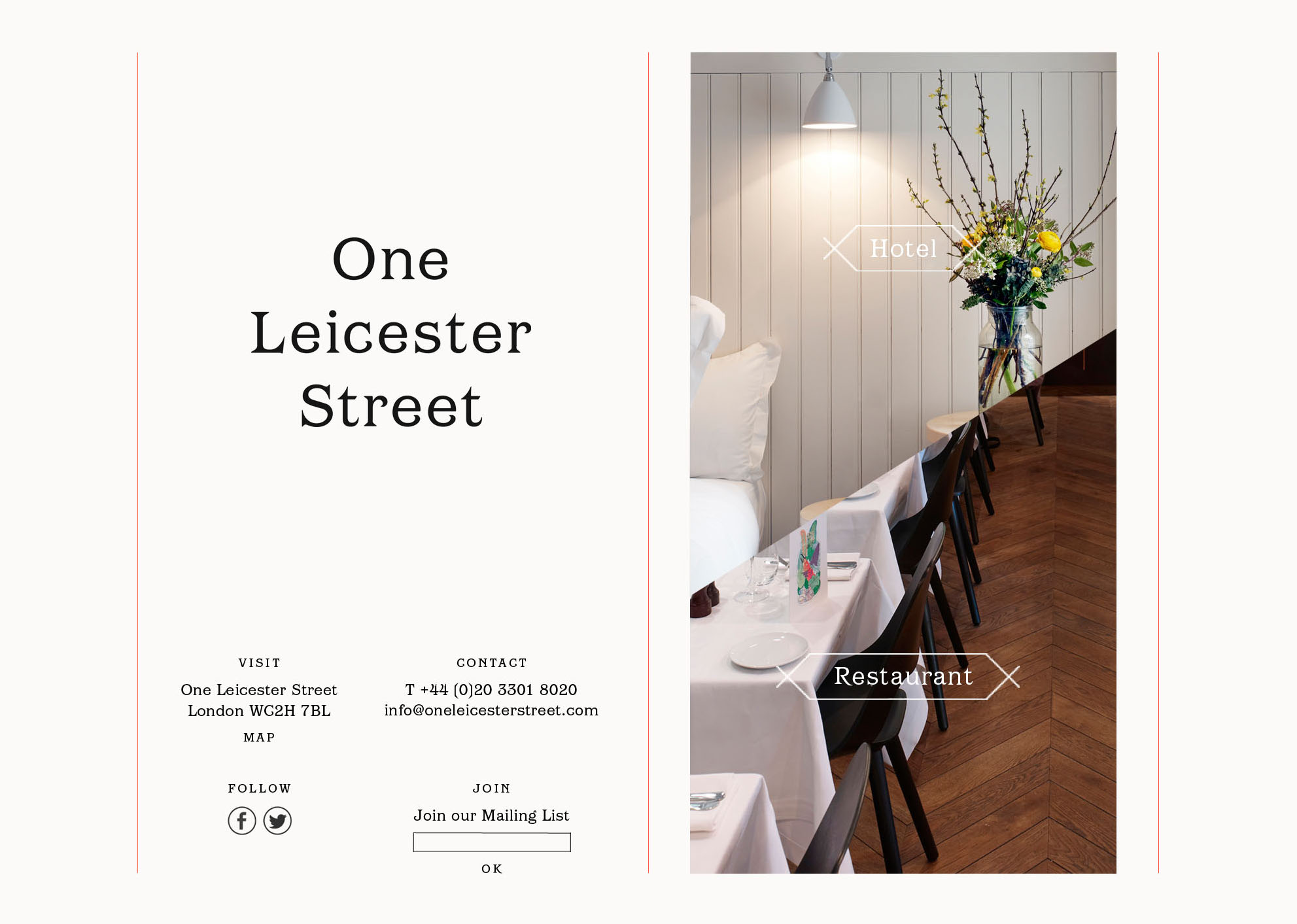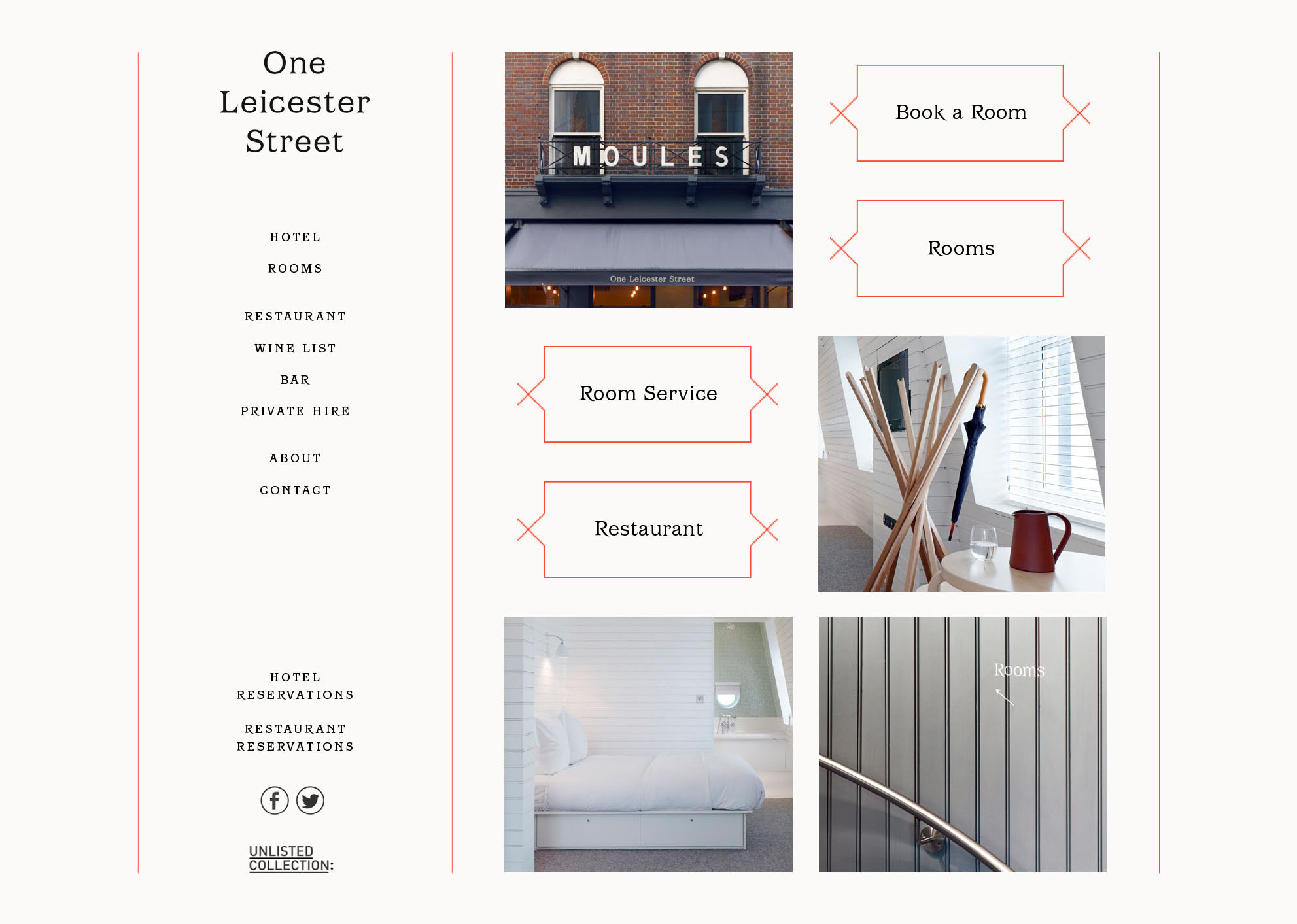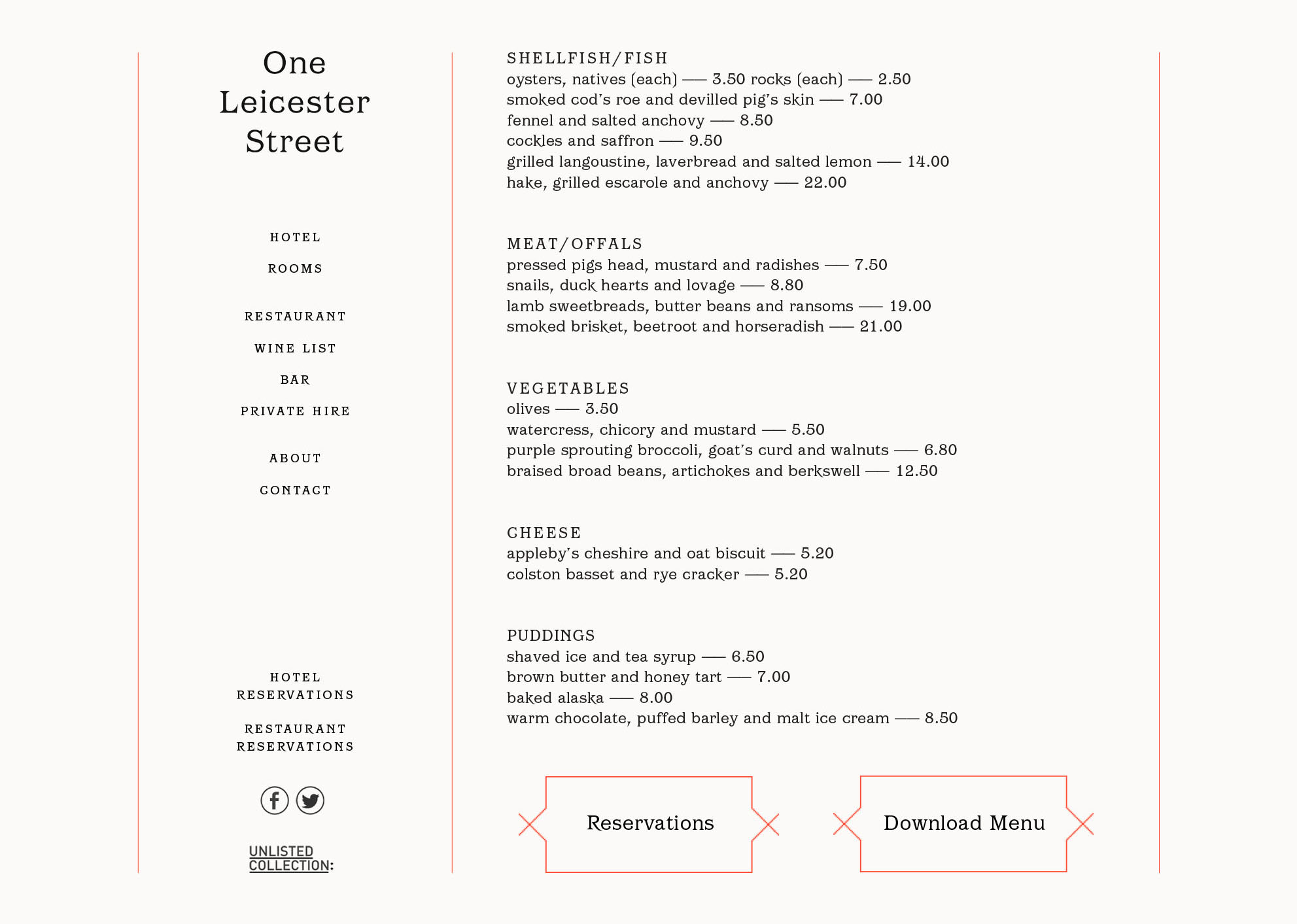 One Leicester Street was a hotel and restaurant on the edge of Chinatown in London's Soho. Part of the Unlisted Collection group, it encompassed fifteen rooms, a first-floor bar, and a Michelin-starred restaurant headed by Chef Patron Tom Harris. We were commissioned to design and art direct the One Leicester Street brand identity, including its logo, stationery, menus, printed materials, signage and website.
The quietly characterful typography of the identity references traditional street signage and lettering. Signage throughout the building was hand-painted by a signwriter, and materials for the print collateral were tactile and humble, evoking travel paraphernalia. We commissioned an illustrator, Sister Arrow, to respond to the seasonal ingredients in use in Harris' kitchen for the menus, which were riso-printed using fluorescent inks as a counterpoint to the traditionalism of the rest of the identity. New illustrations were created for each season thereafter, with the menus intended as collectible souvenirs for visitors to take away.
We also brought on board a group of talented collaborators – Universal Design Studio joined the project to craft the interior re-fit and decorative scheme, and clothing brand Comradettes designed uniforms for the staff.
The menus' economical but beautiful printing method meant that the restaurant could print a new list of dishes every night, for the customers to take away in the same spirit as they might take a programme from a West End show – maybe even asking the chefs to sign it, the way theatreland actors do for eager audience-members.