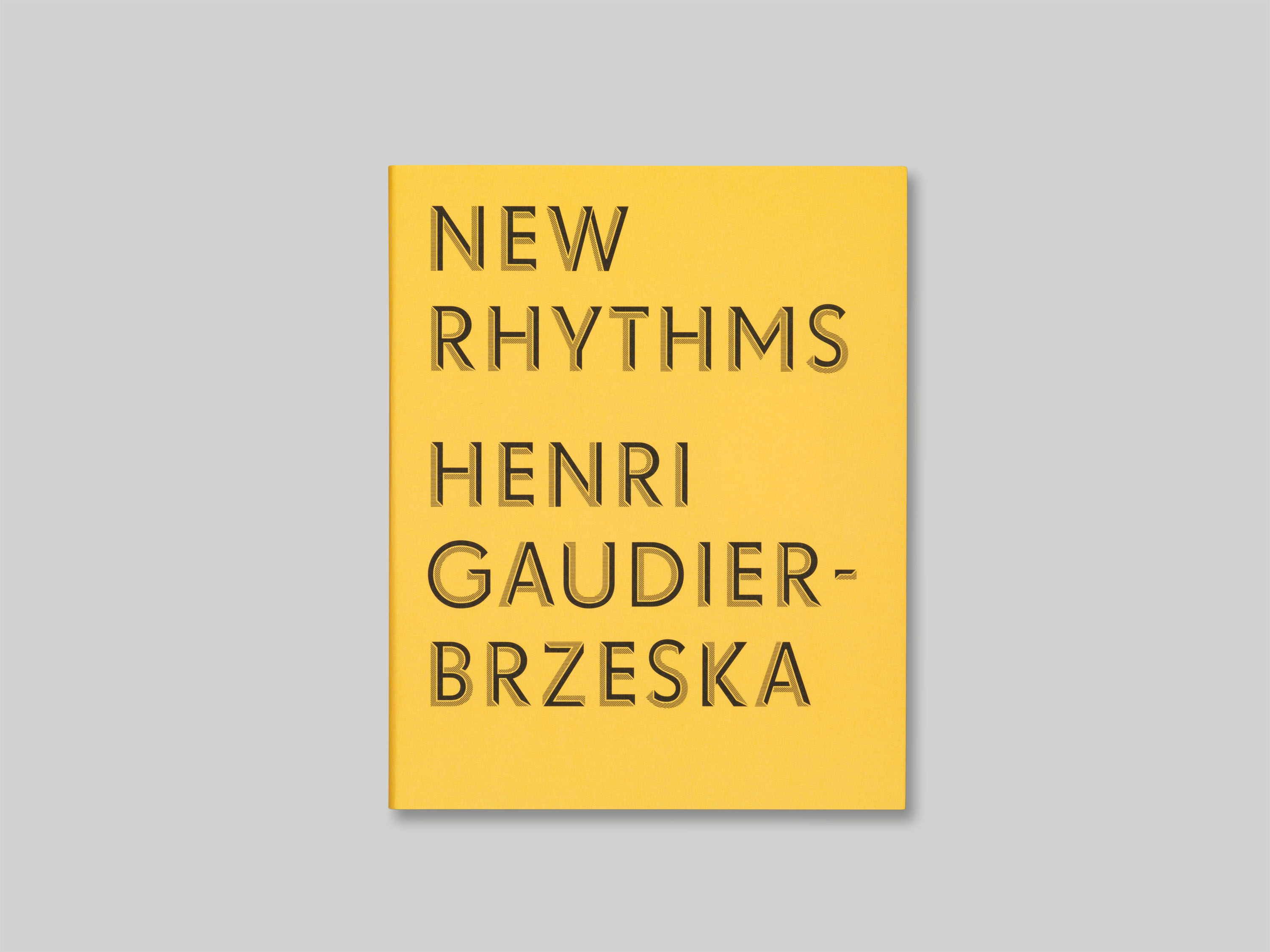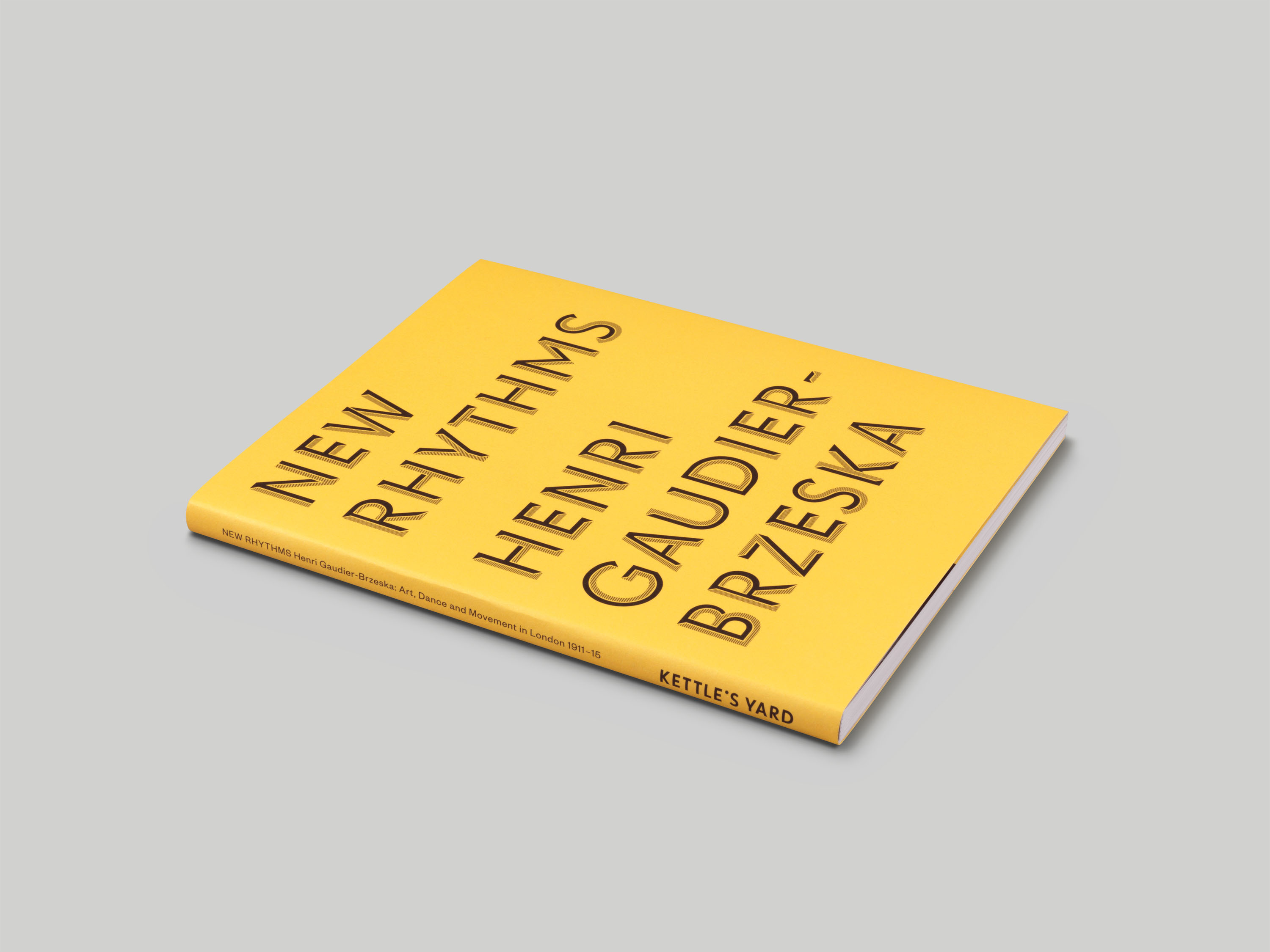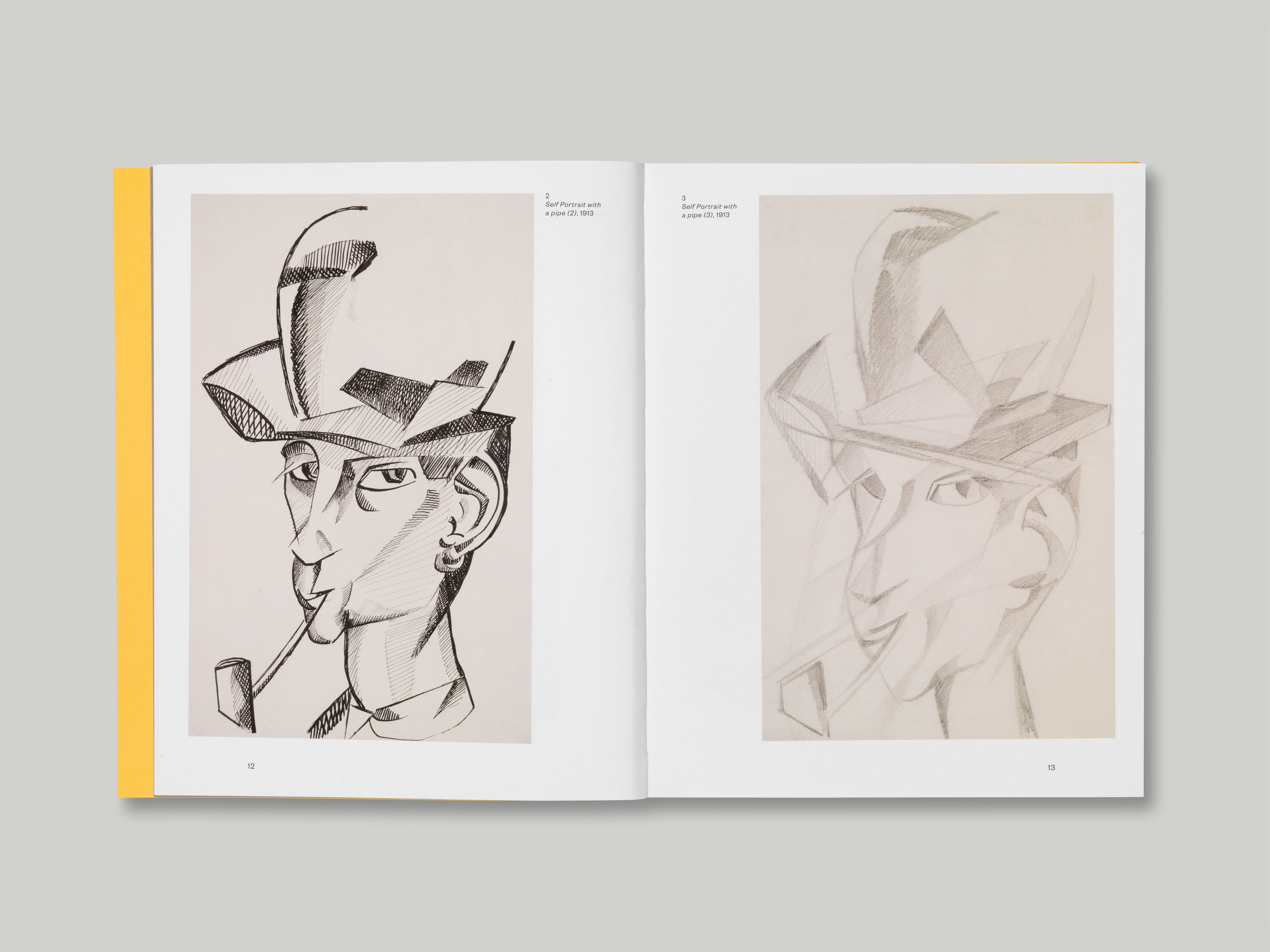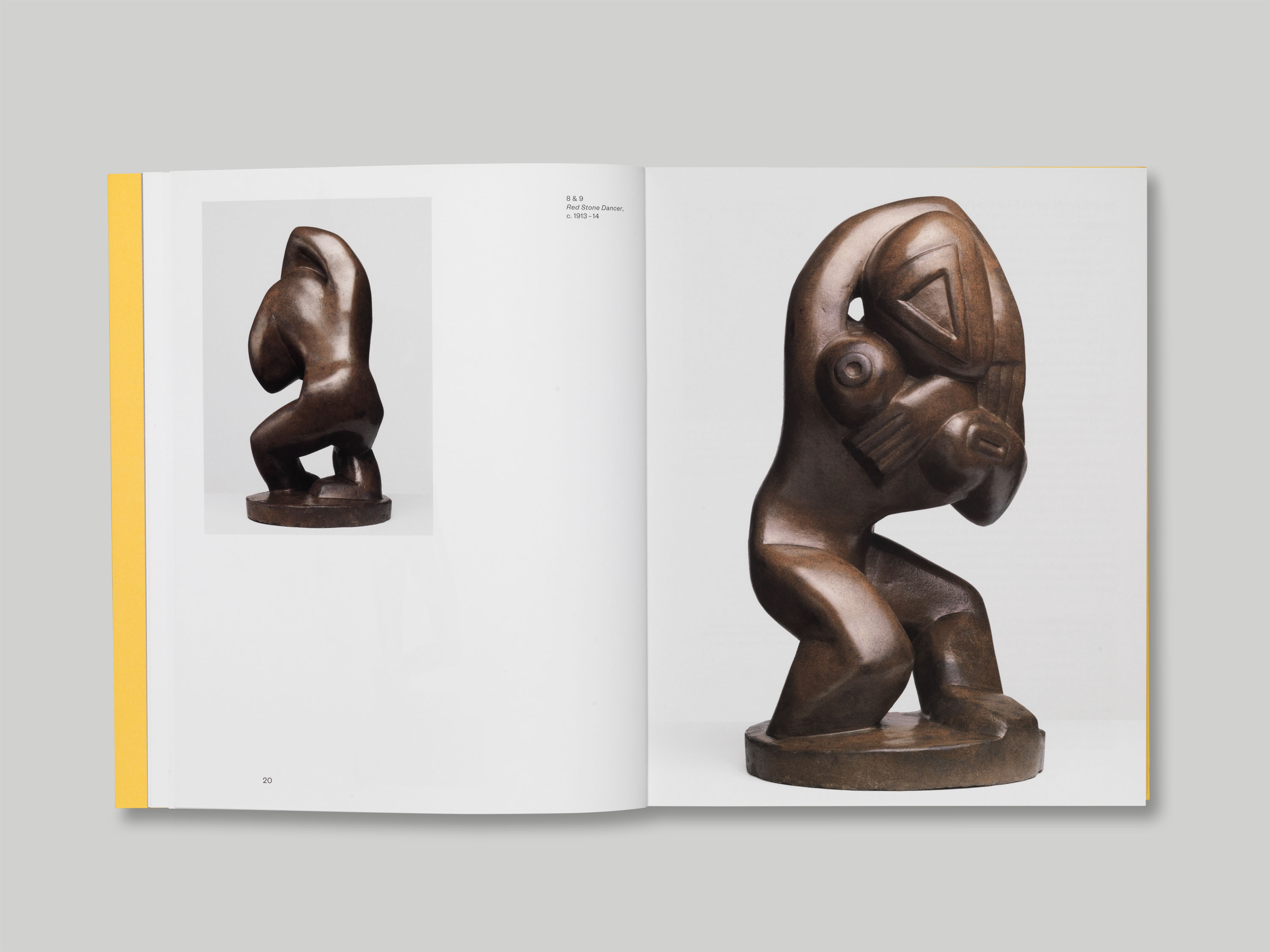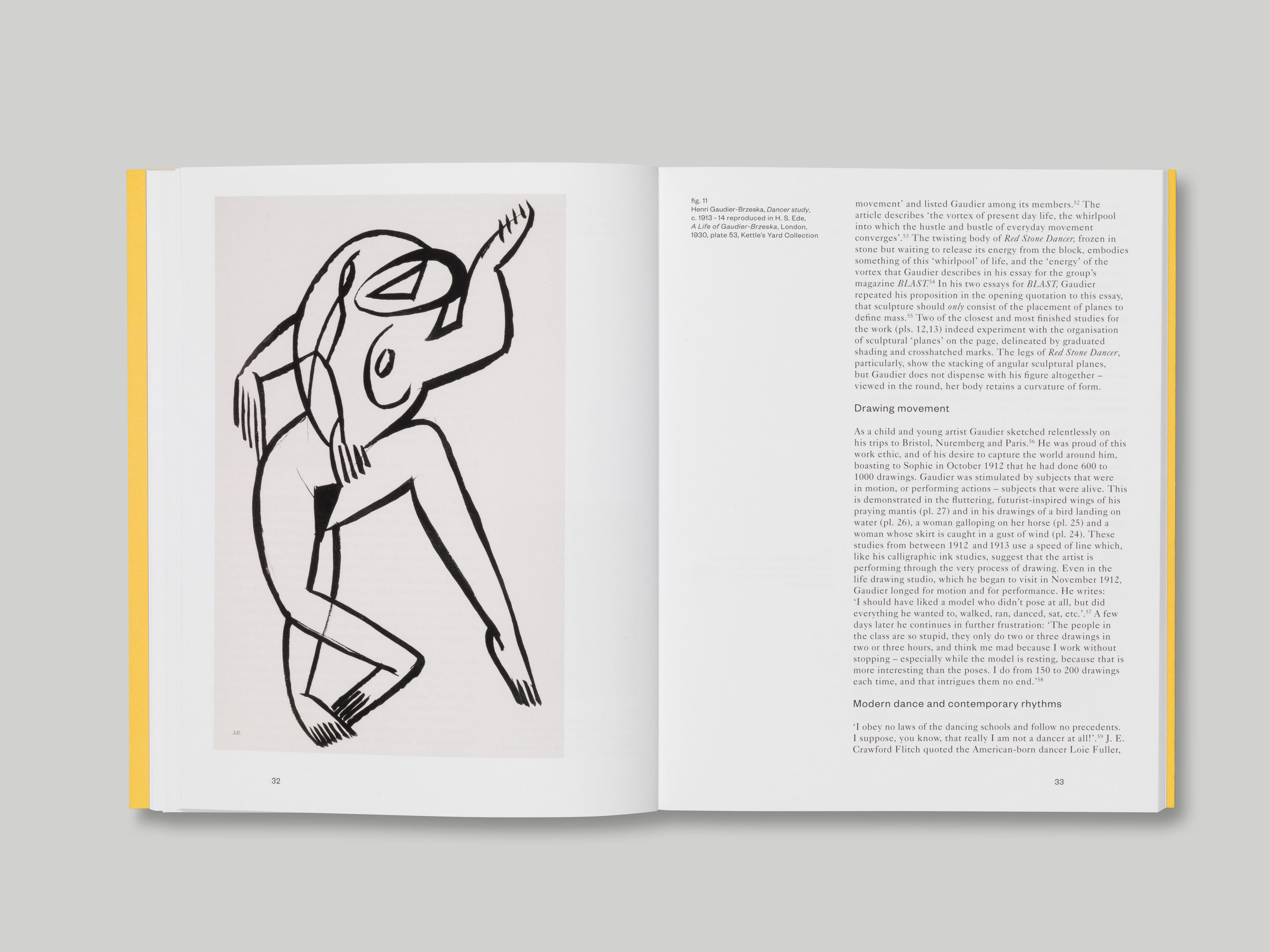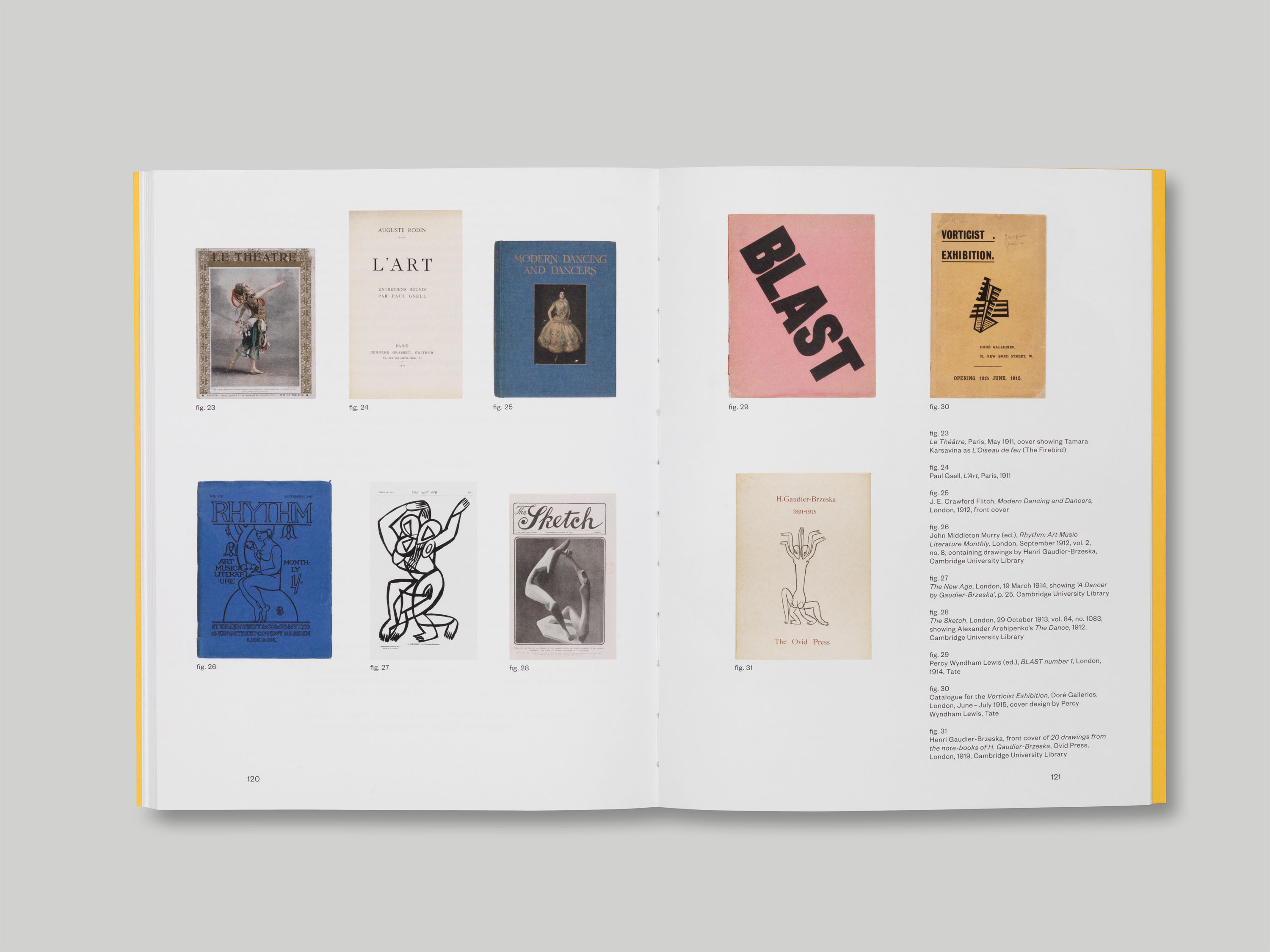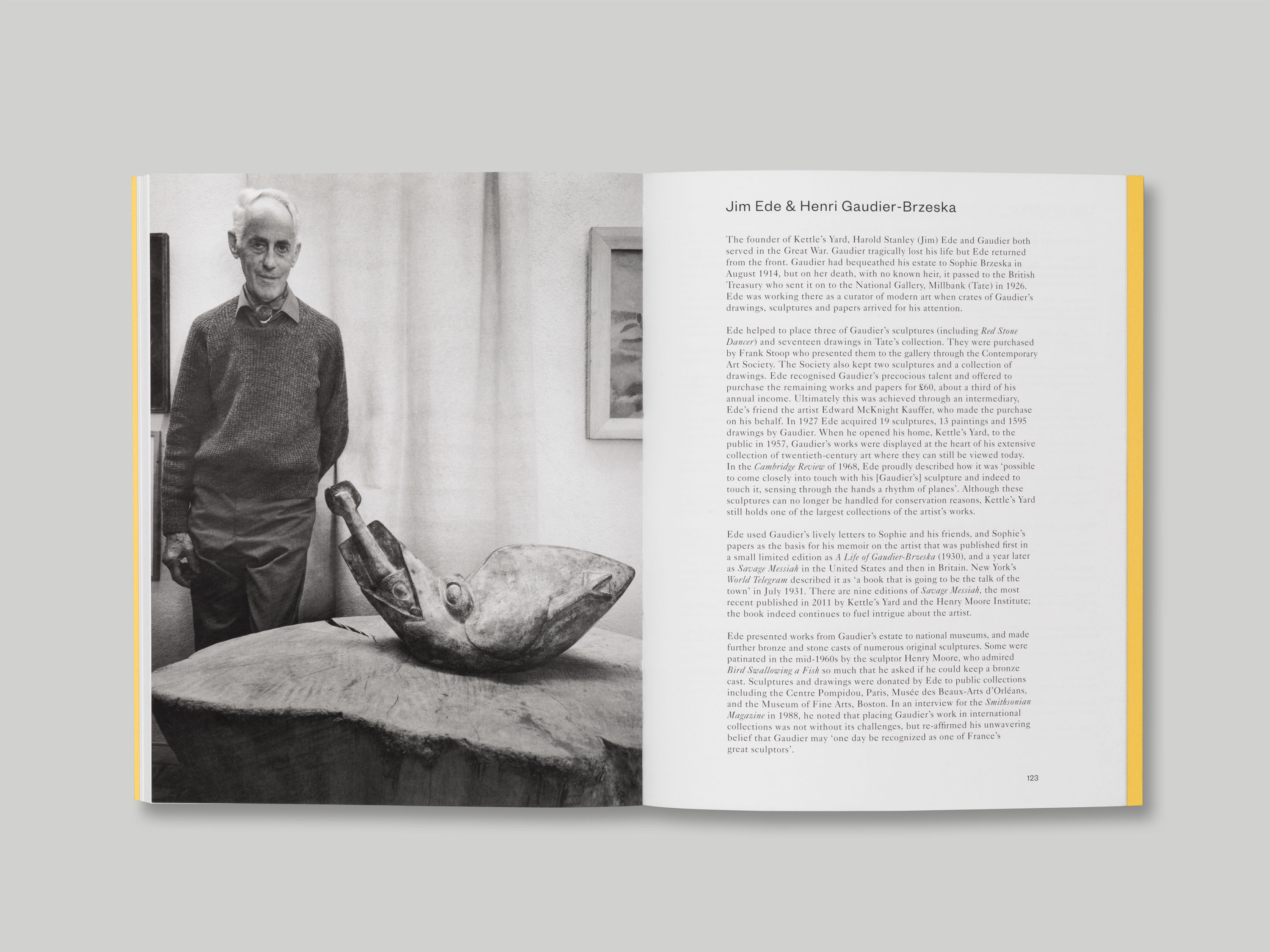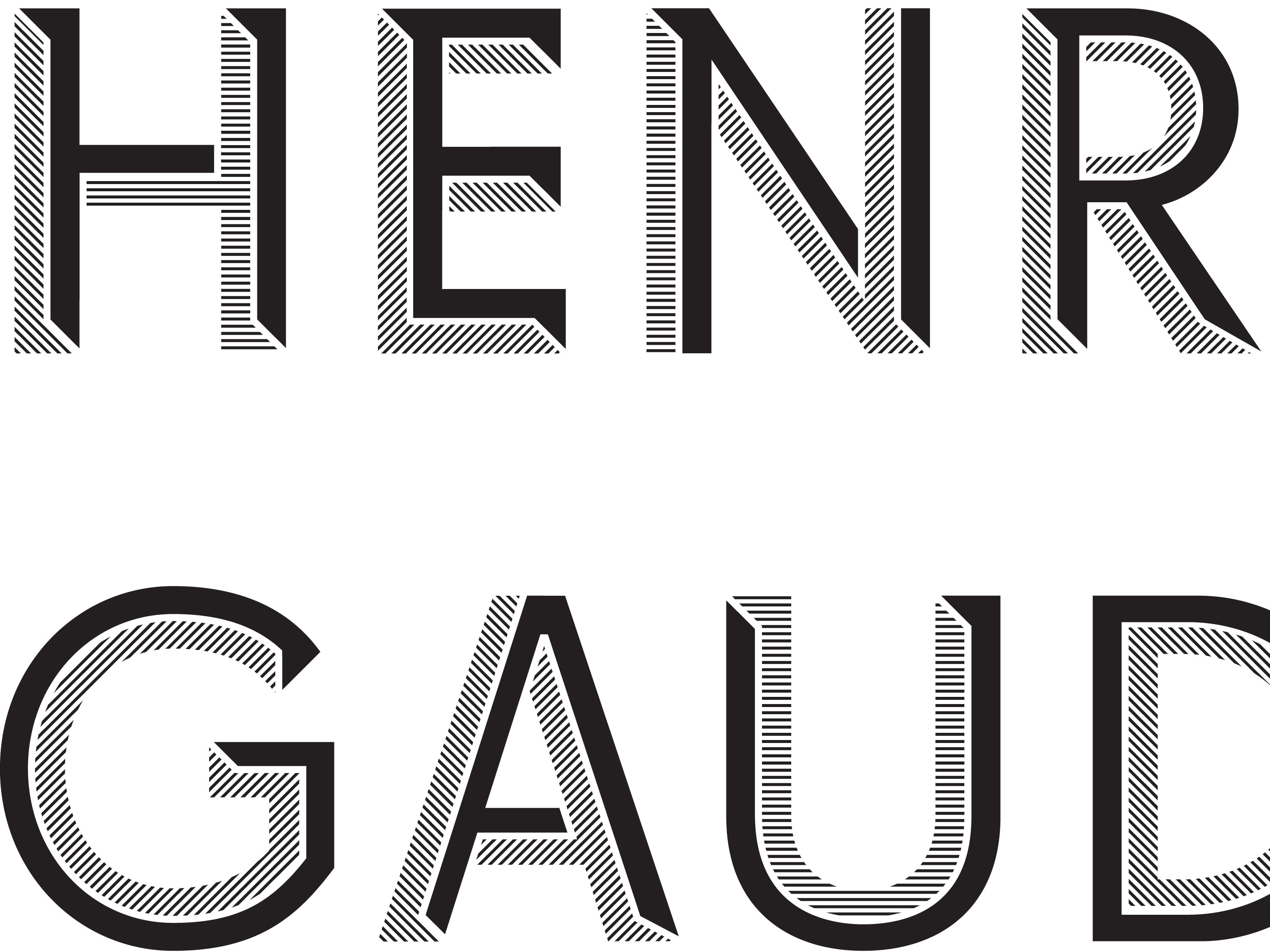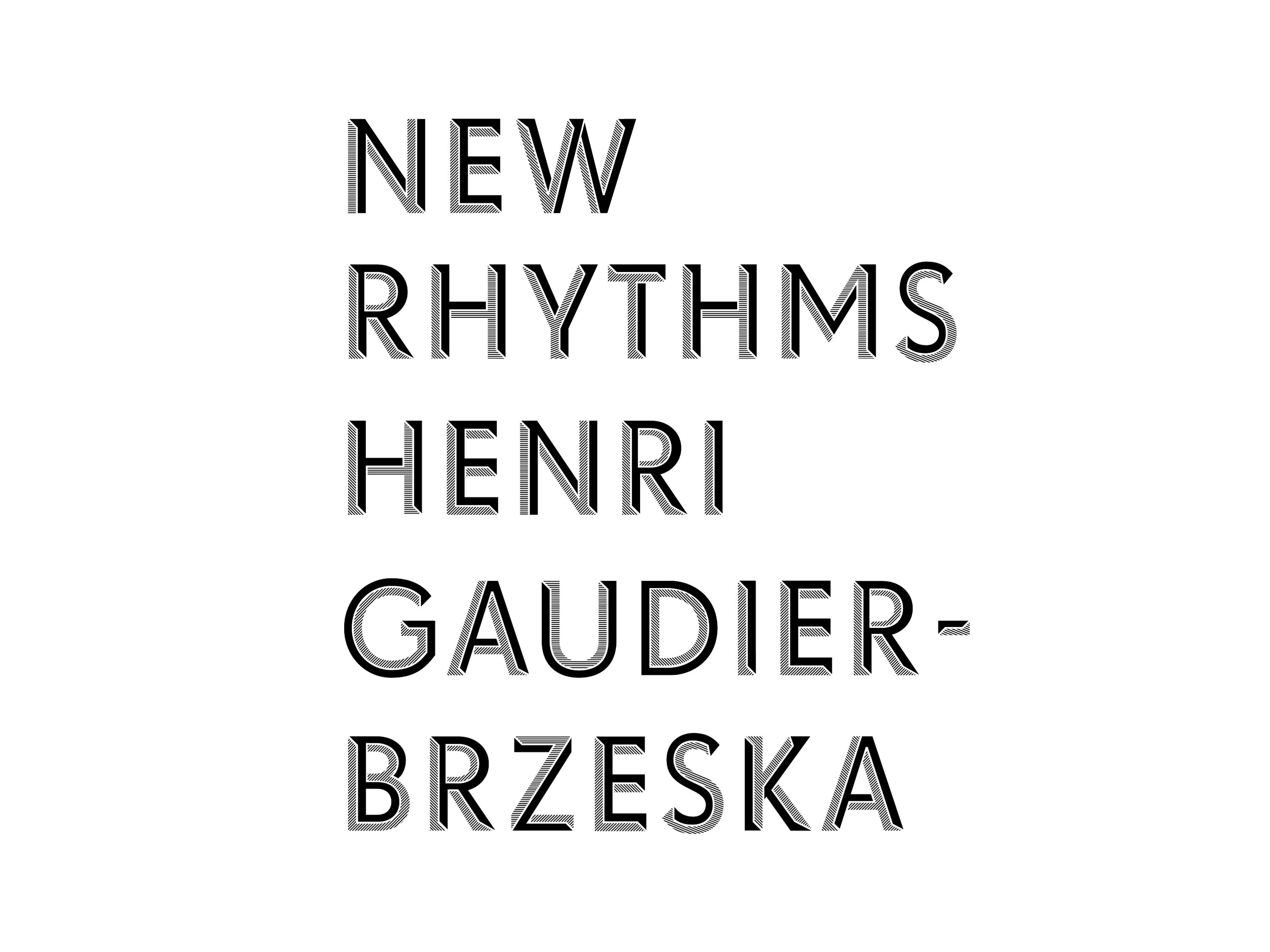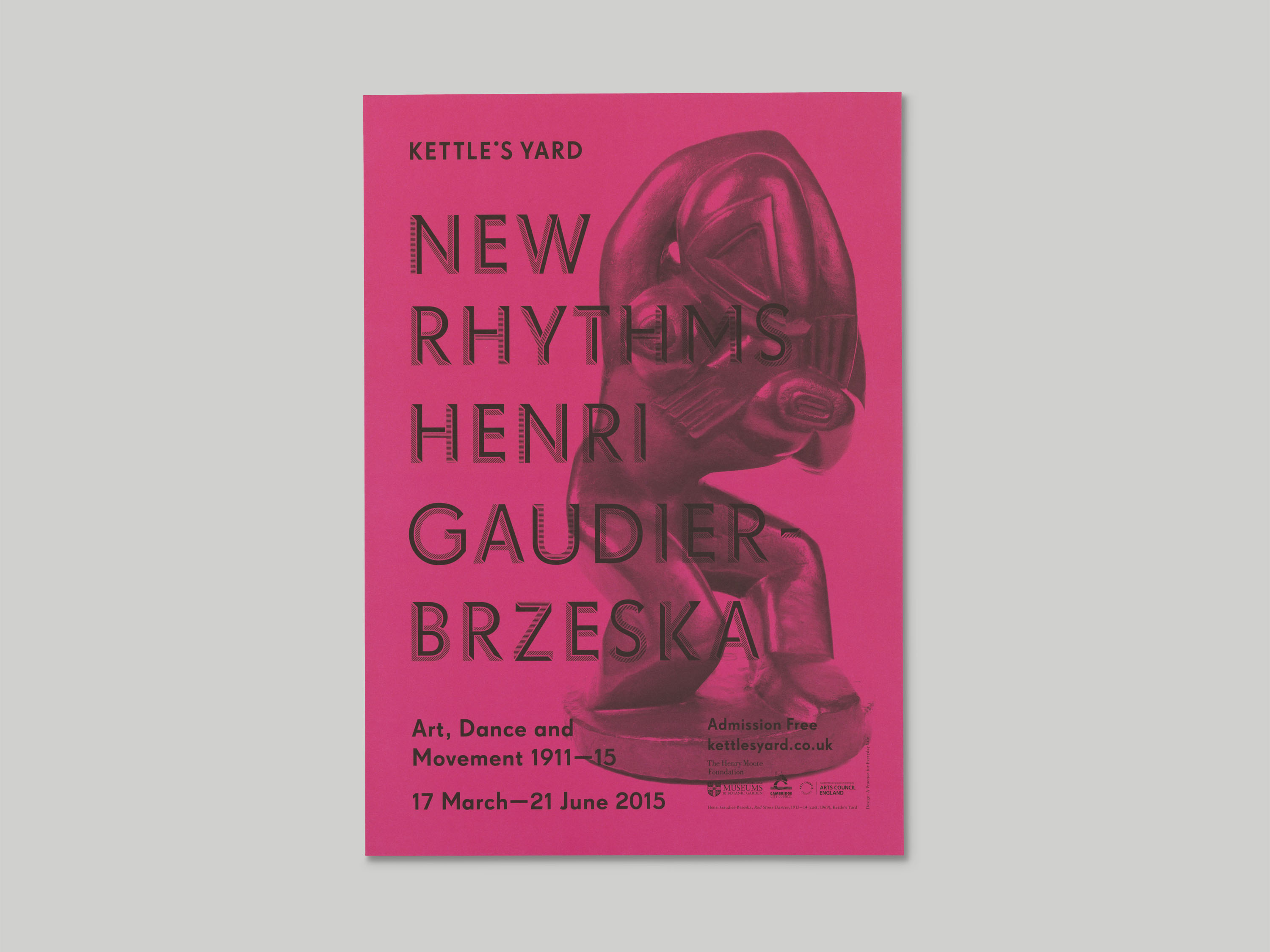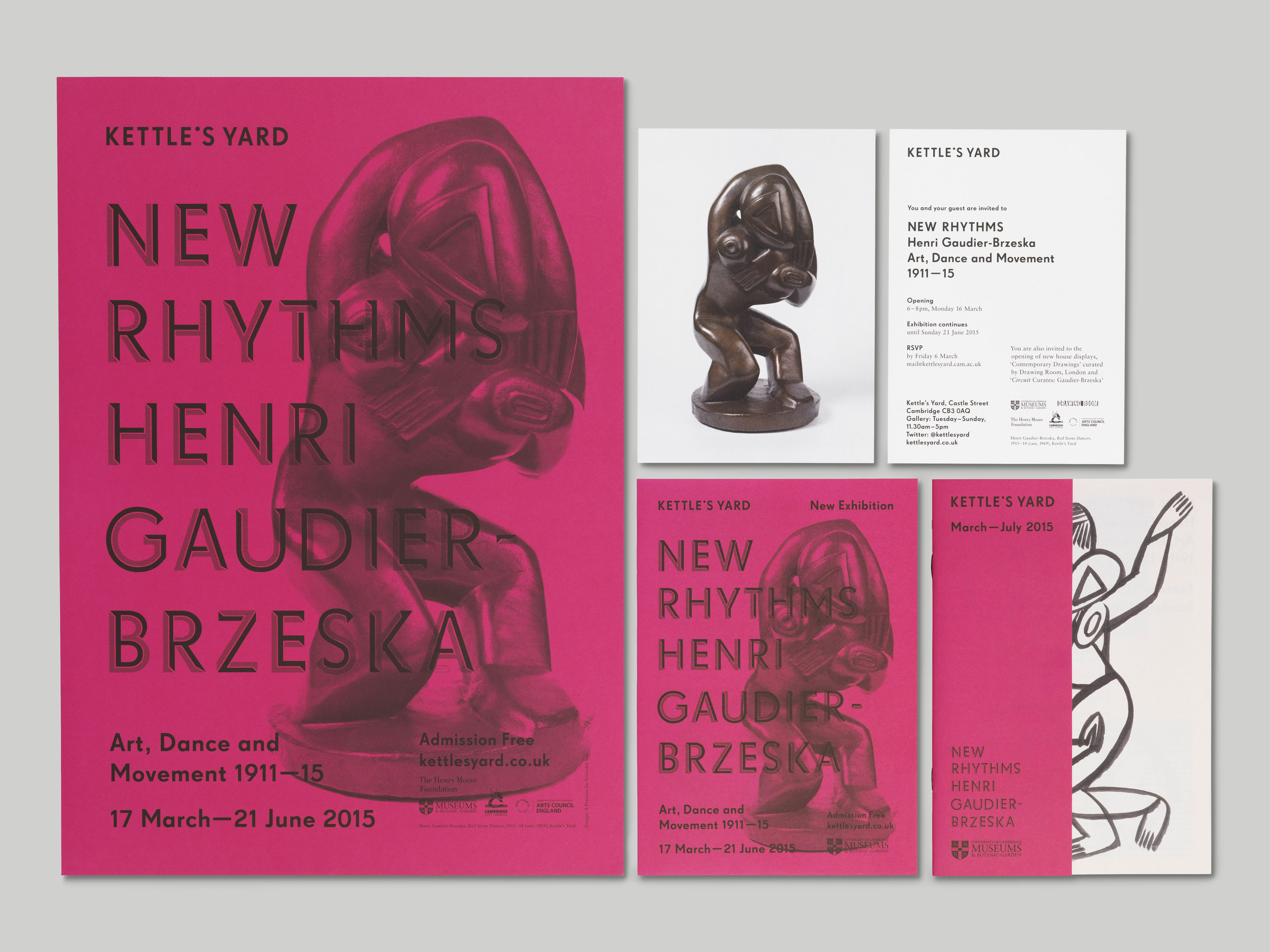 Henri Gaudier-Brzeska was a French-born artist and a pioneer of modern sculpture. Gaudier-Brzeska's work was the focus of an exhibition held at Kettle's Yard, Cambridge in spring 2015, New Rhythms: Henri Gaudier-Brzeska, Art, Dance and Movement in London 1911–1915.
We worked with Kettle's Yard to create a publication to accompany the show, incorporating images both from Gaudier-Brzeska's oeuvre, and from his contemporaries within the Vorticist movement and beyond. Commissioned essays sit alongside archival material, tracing the development of the artist's distinctive approach to drawing and sculpture, and exploring his engagement with dance and movement. We studied Gaudier-Brzeska's mark-making and stonecarving methods in order to develop a special version of the adapted brand typeface, Super Grotesk, for the book's cover. The exhibition materials also made use of this bespoke lettering, and a bright pink colour scheme in homage to the Vorticist publication Blast.
After moving to London in 1910, Gaudier-Brzeska produced a diverse and extensive body of work before being killed in action in France in June 1915, aged 23. Years later, H. S. (Jim) Ede, the founder of Kettle's Yard, acquired much of his work for its collection.
Gaudier-Brzeska became involved with the Vorticists after making the permanent move to London; he was closely acquainted with the movement's founders Wyndham Lewis and Ezra Pound, and contributed to the first issue of Blast magazine, in which the Vorticist manifesto was first published.