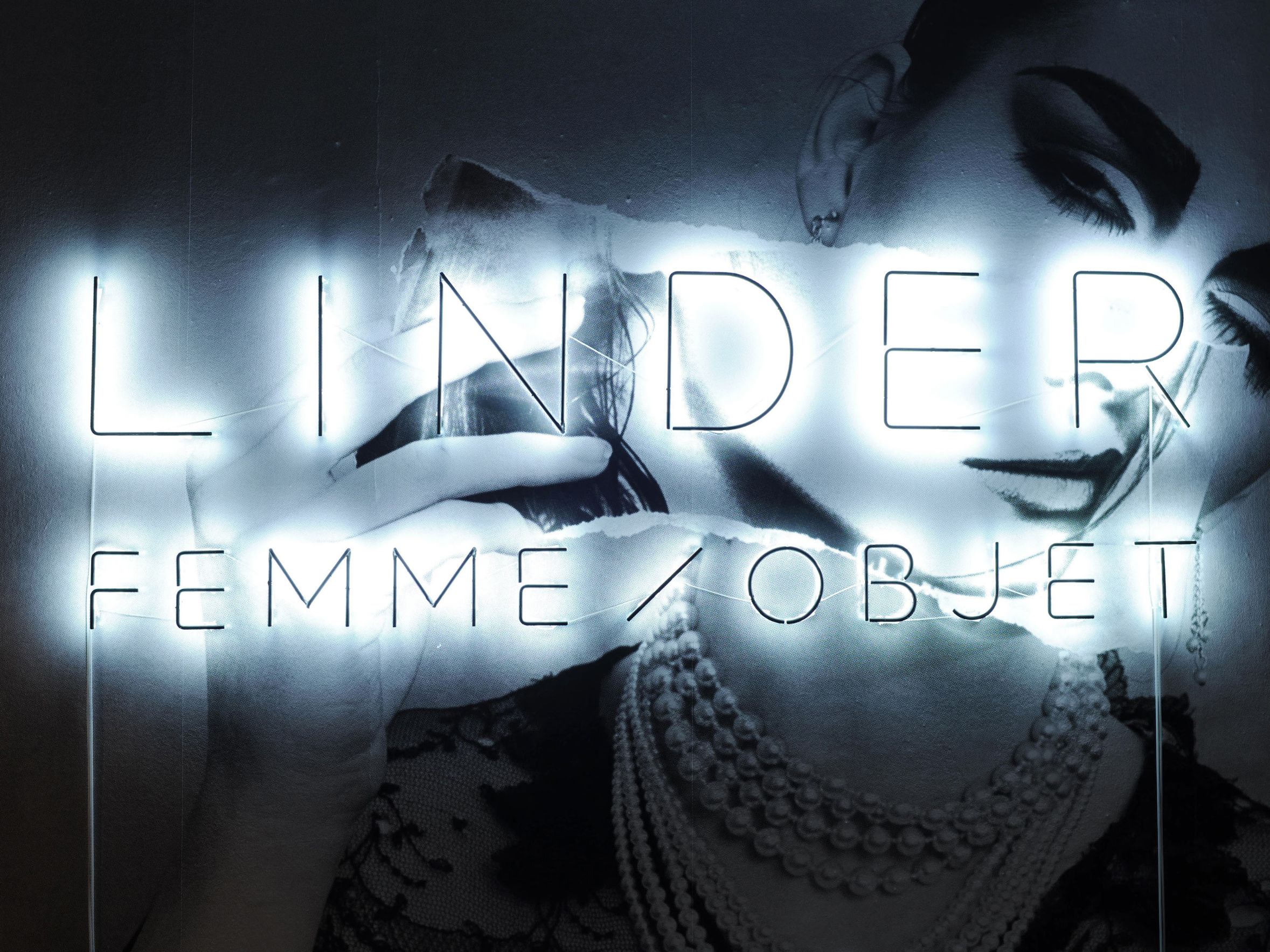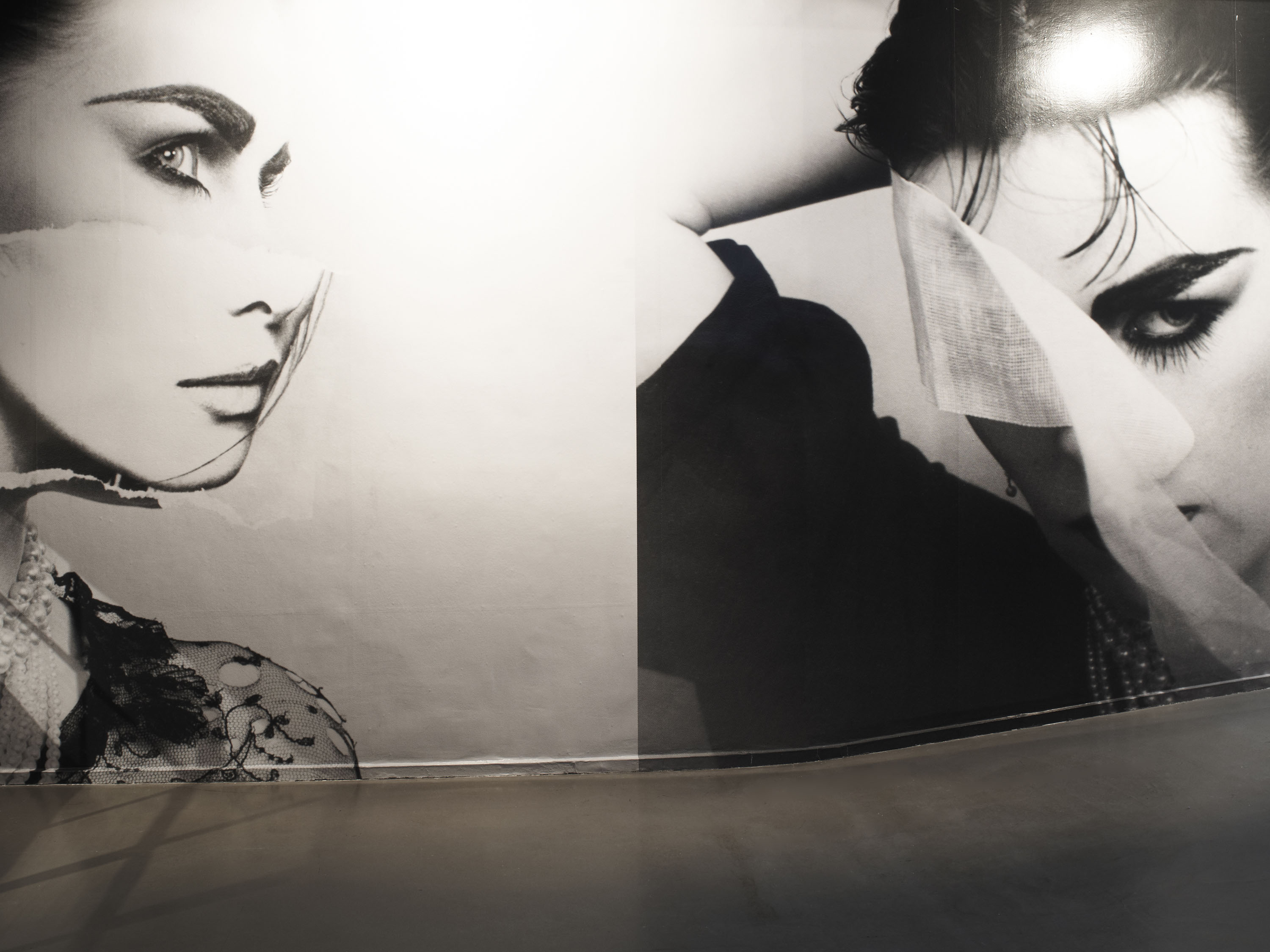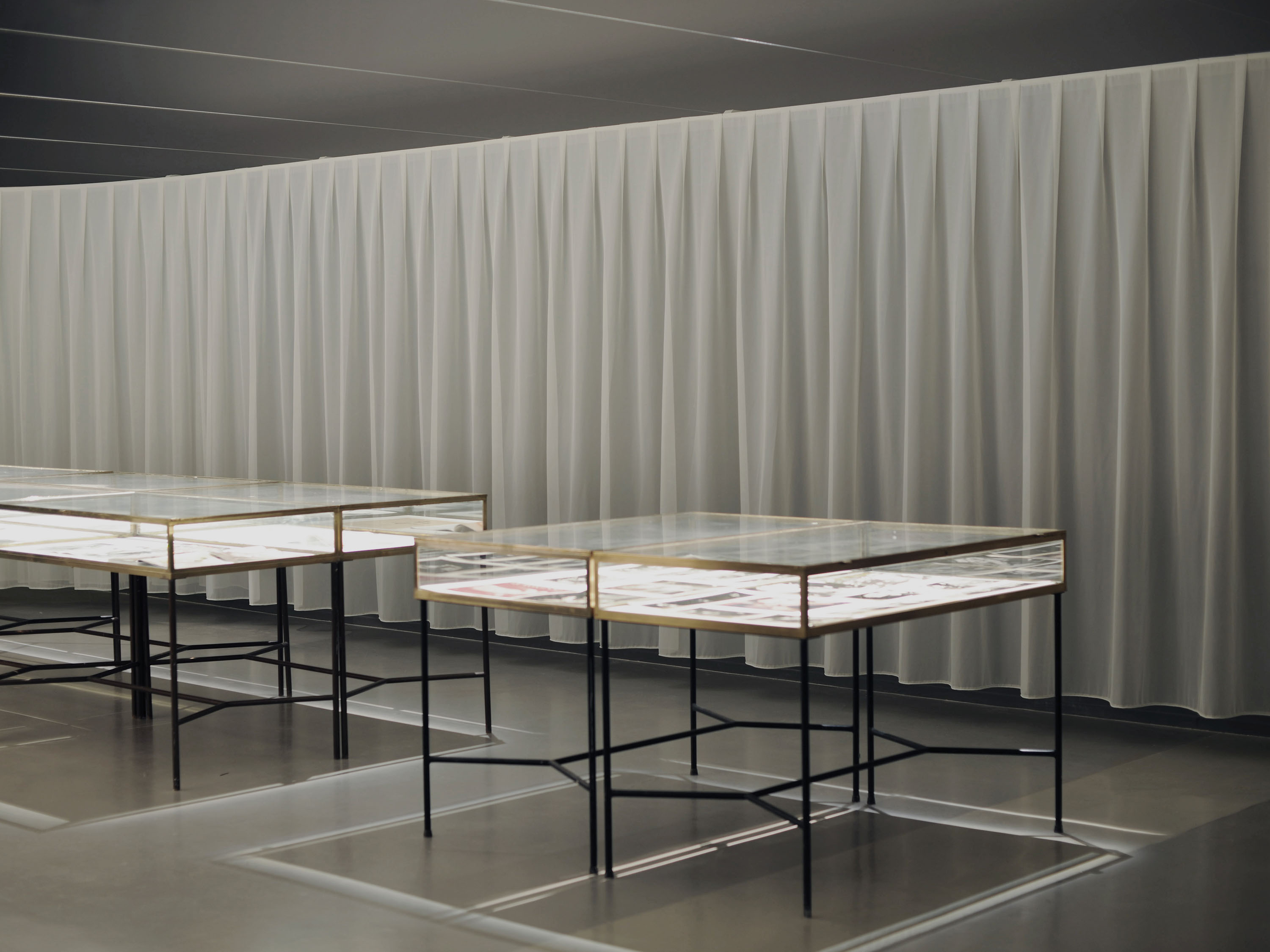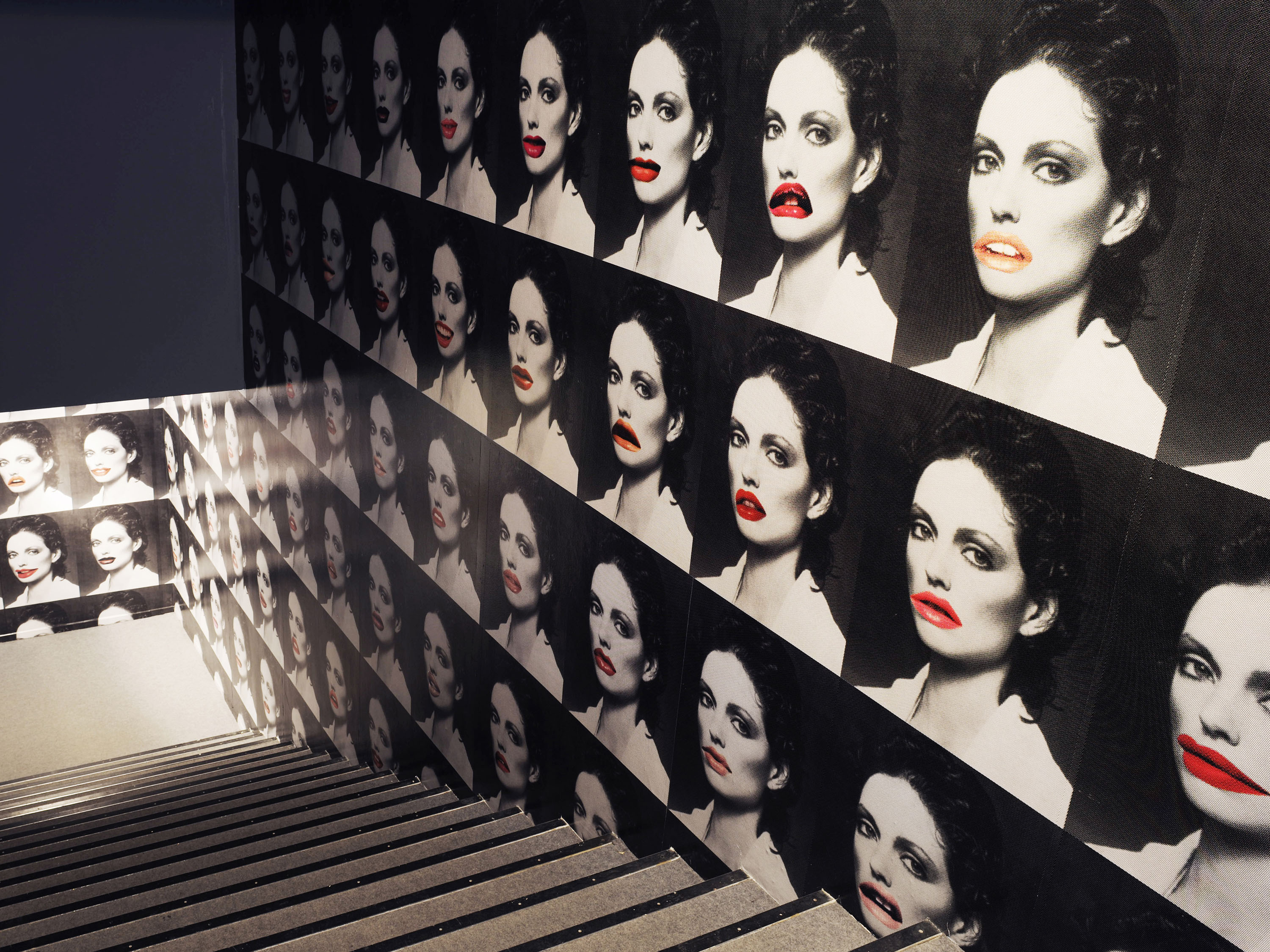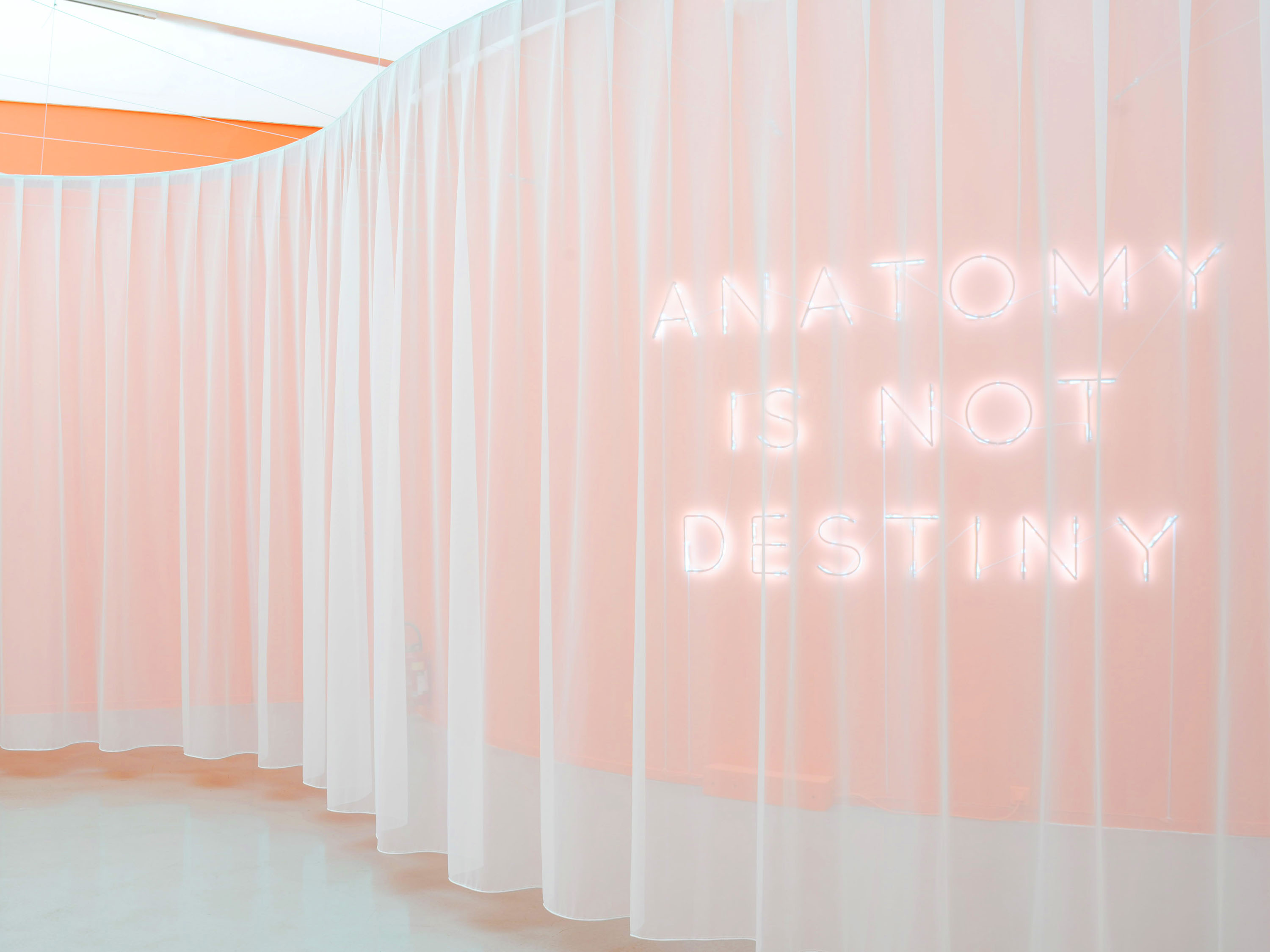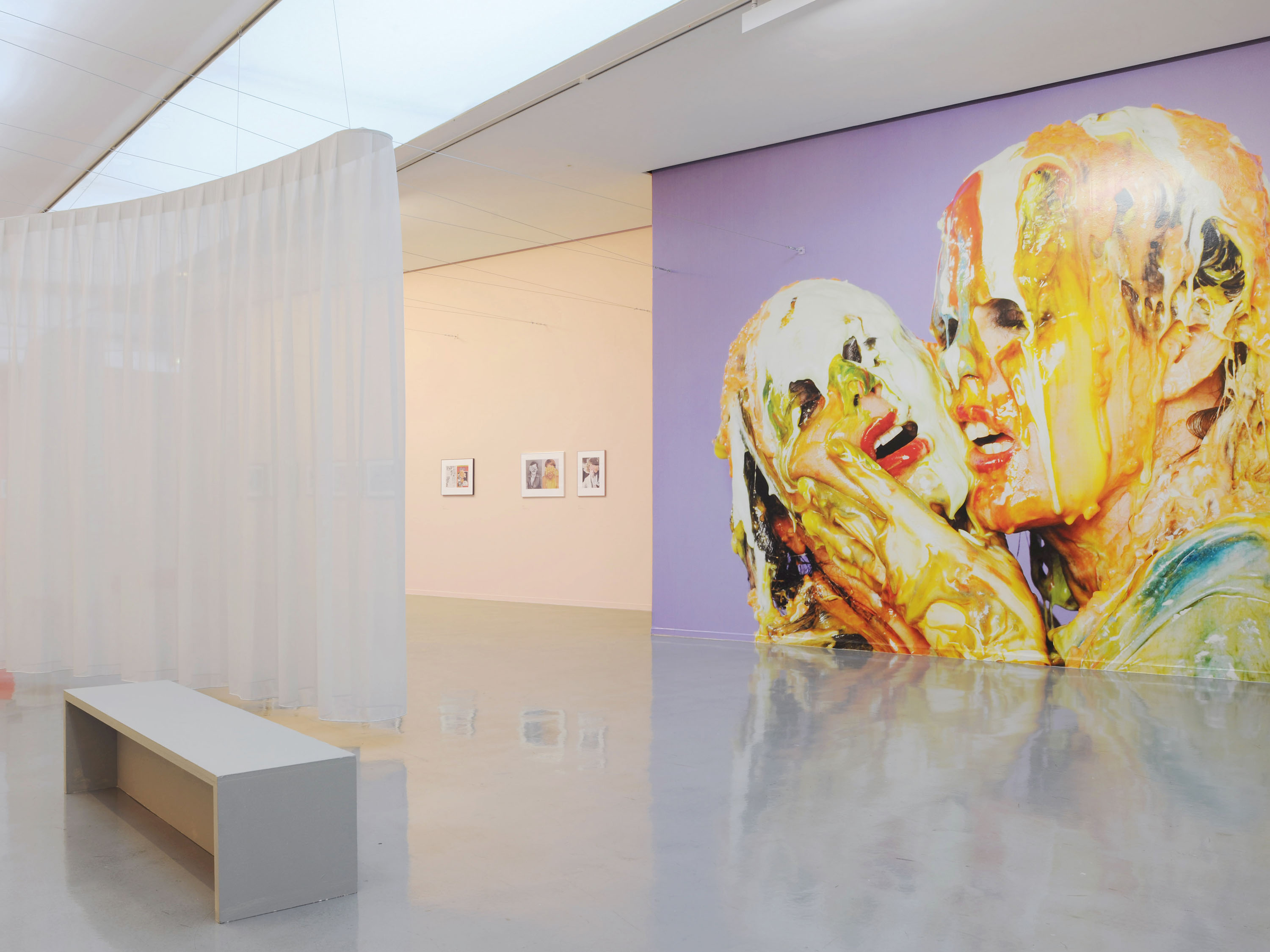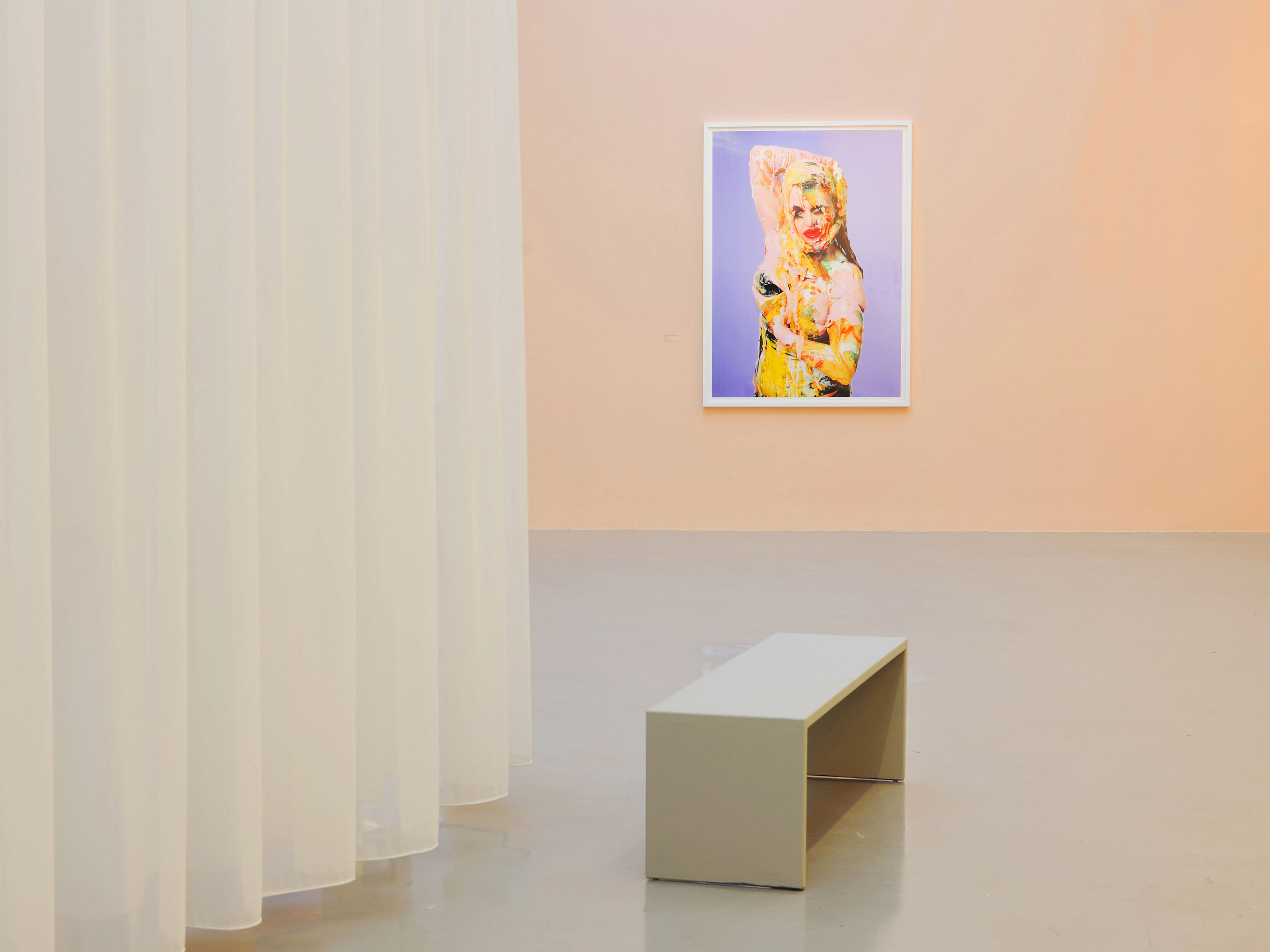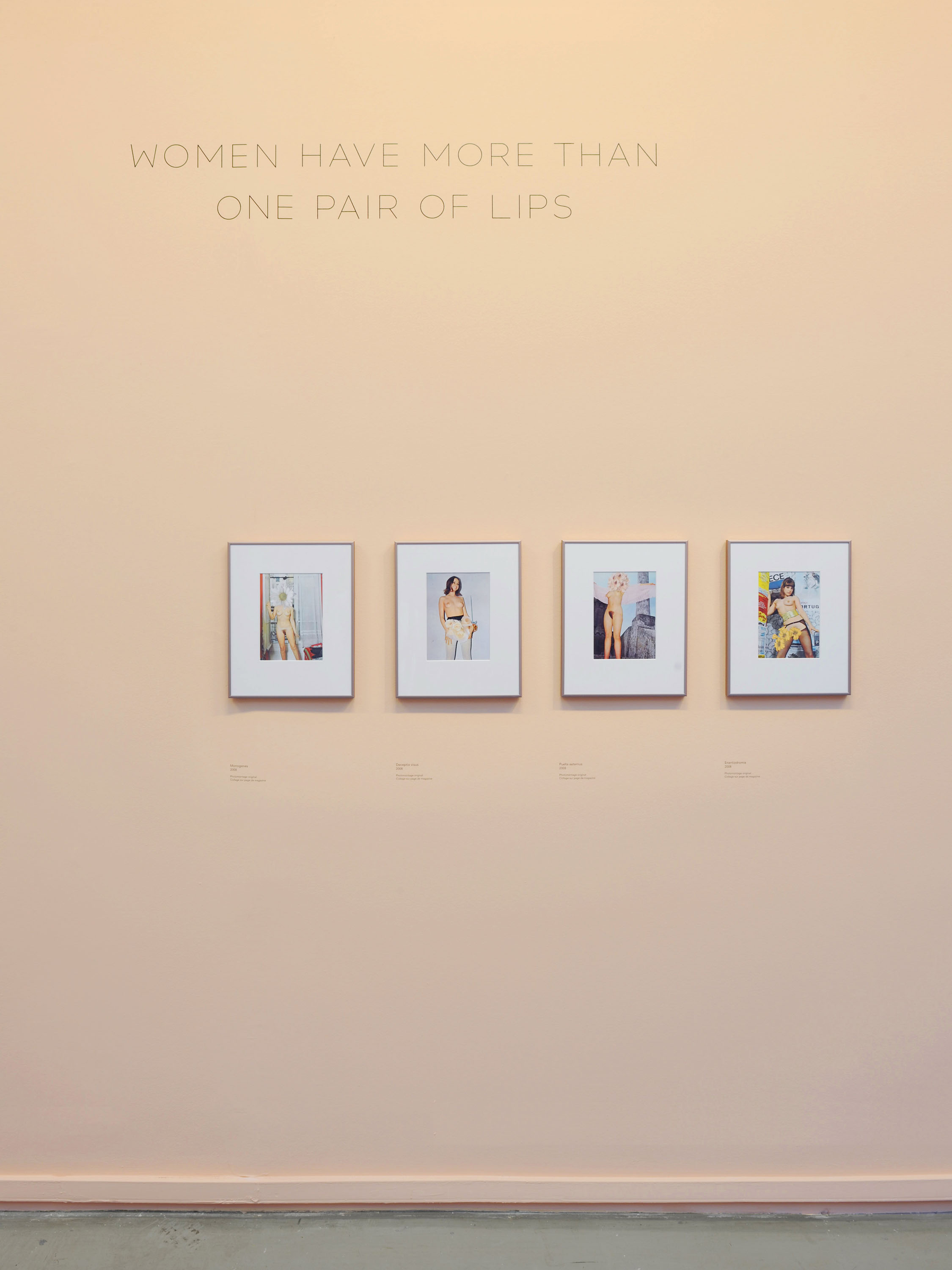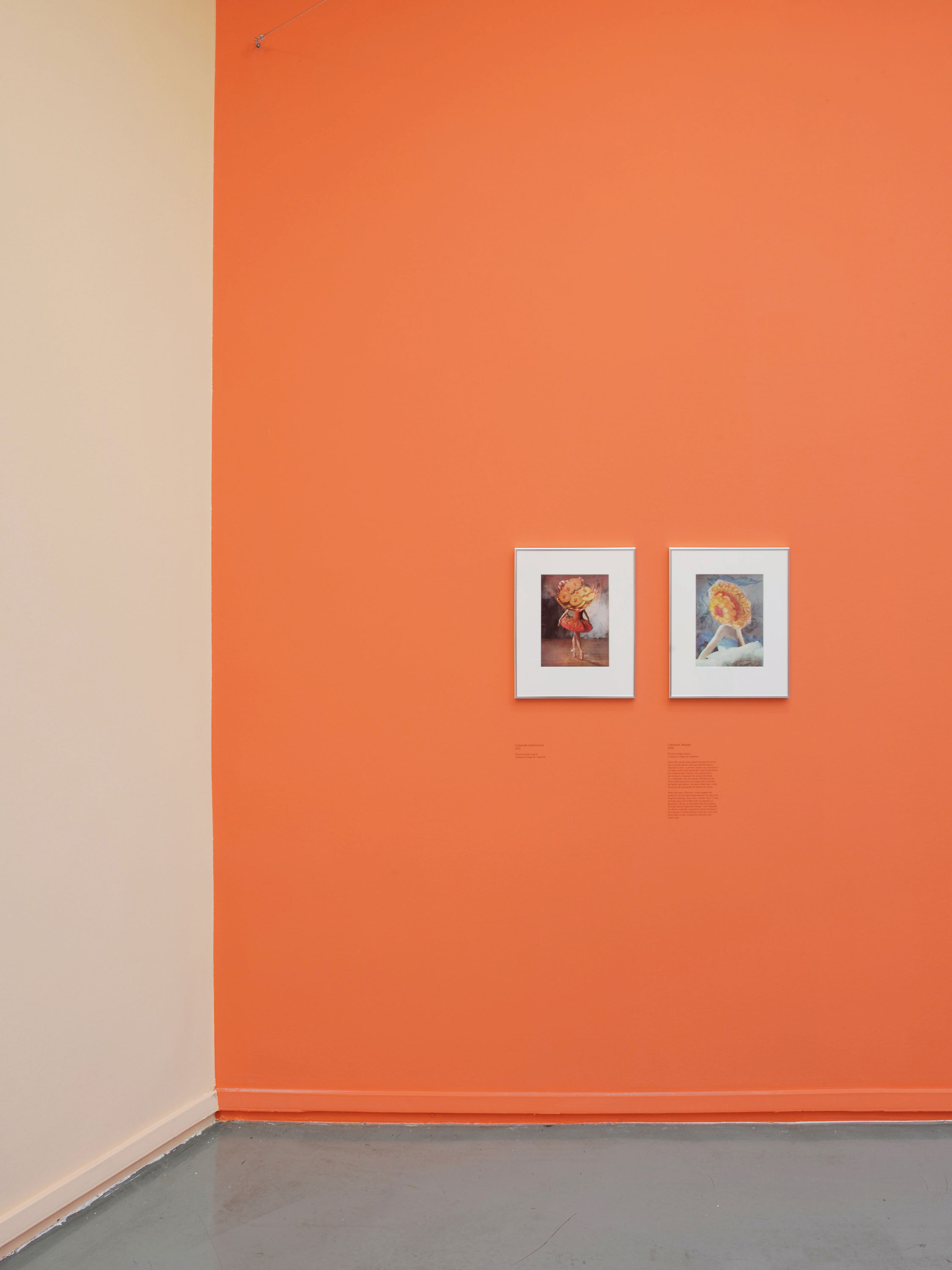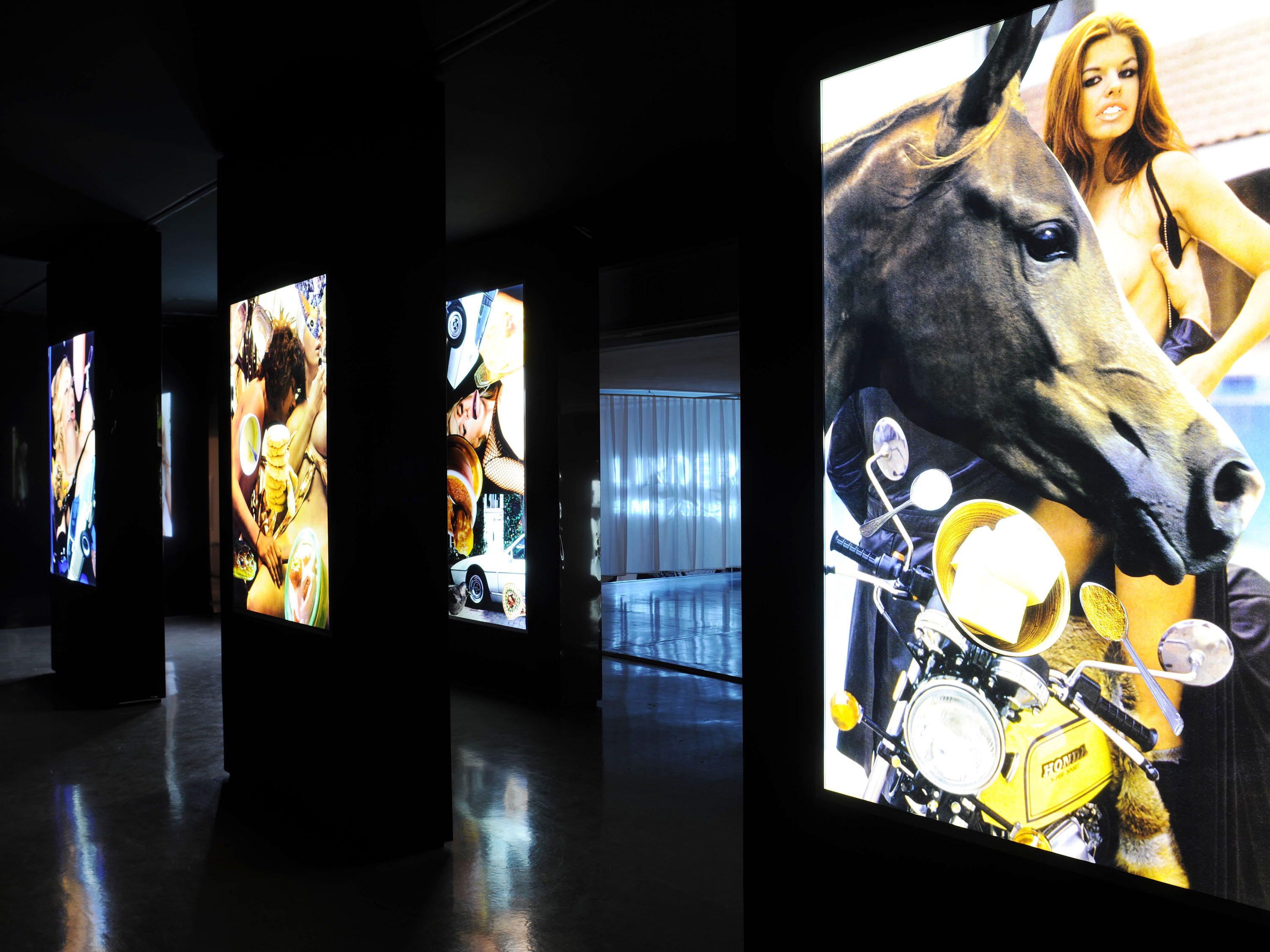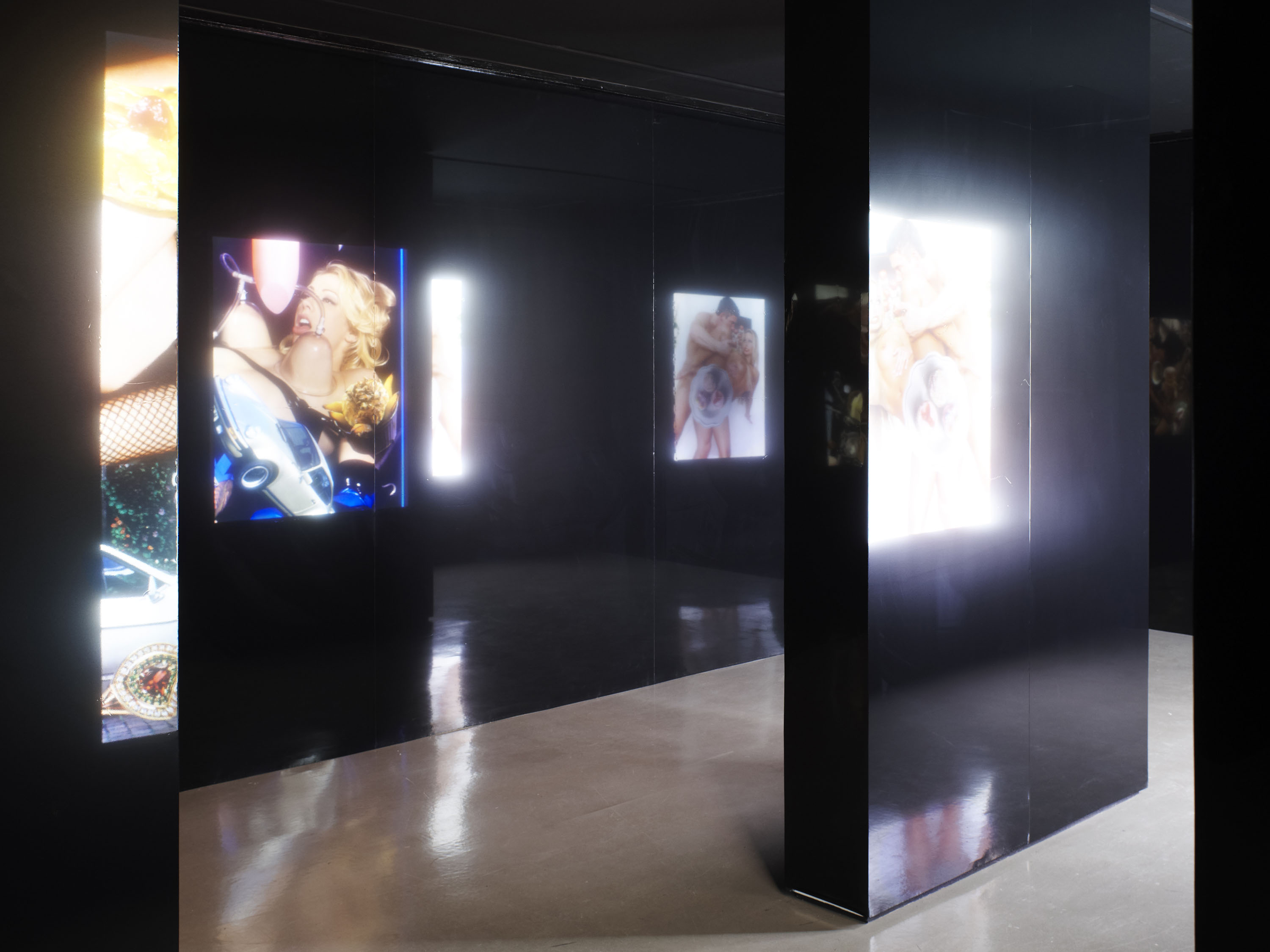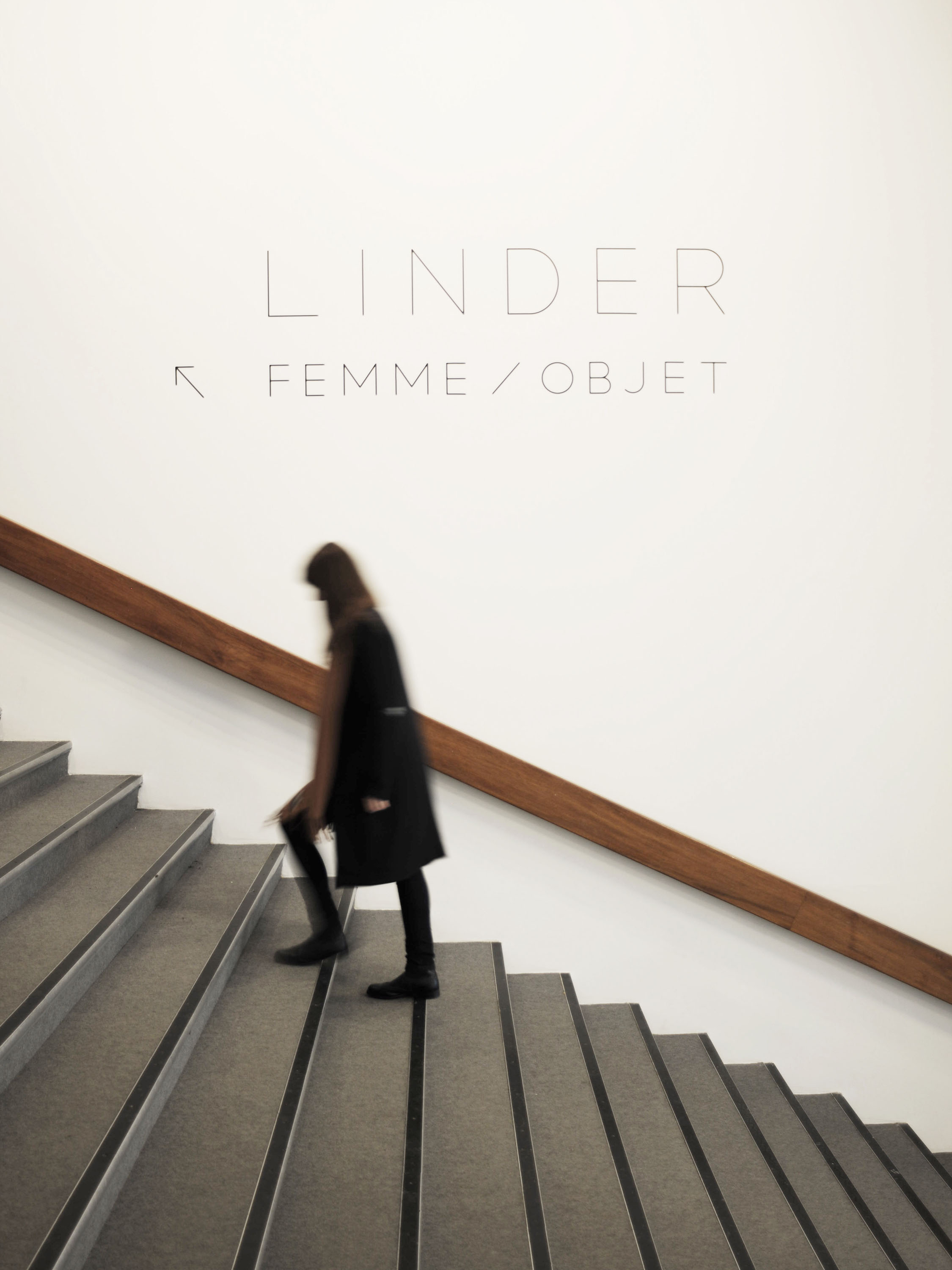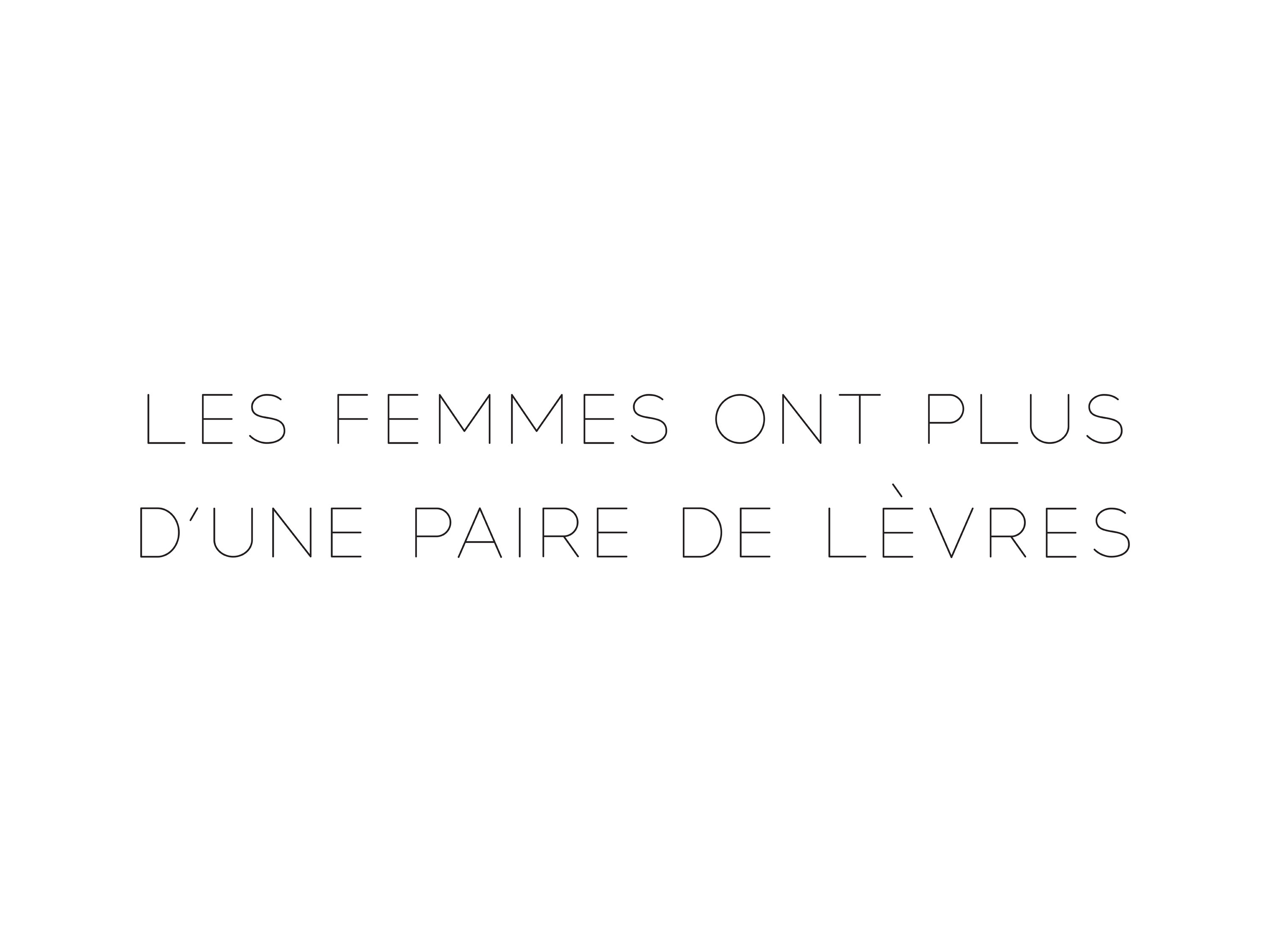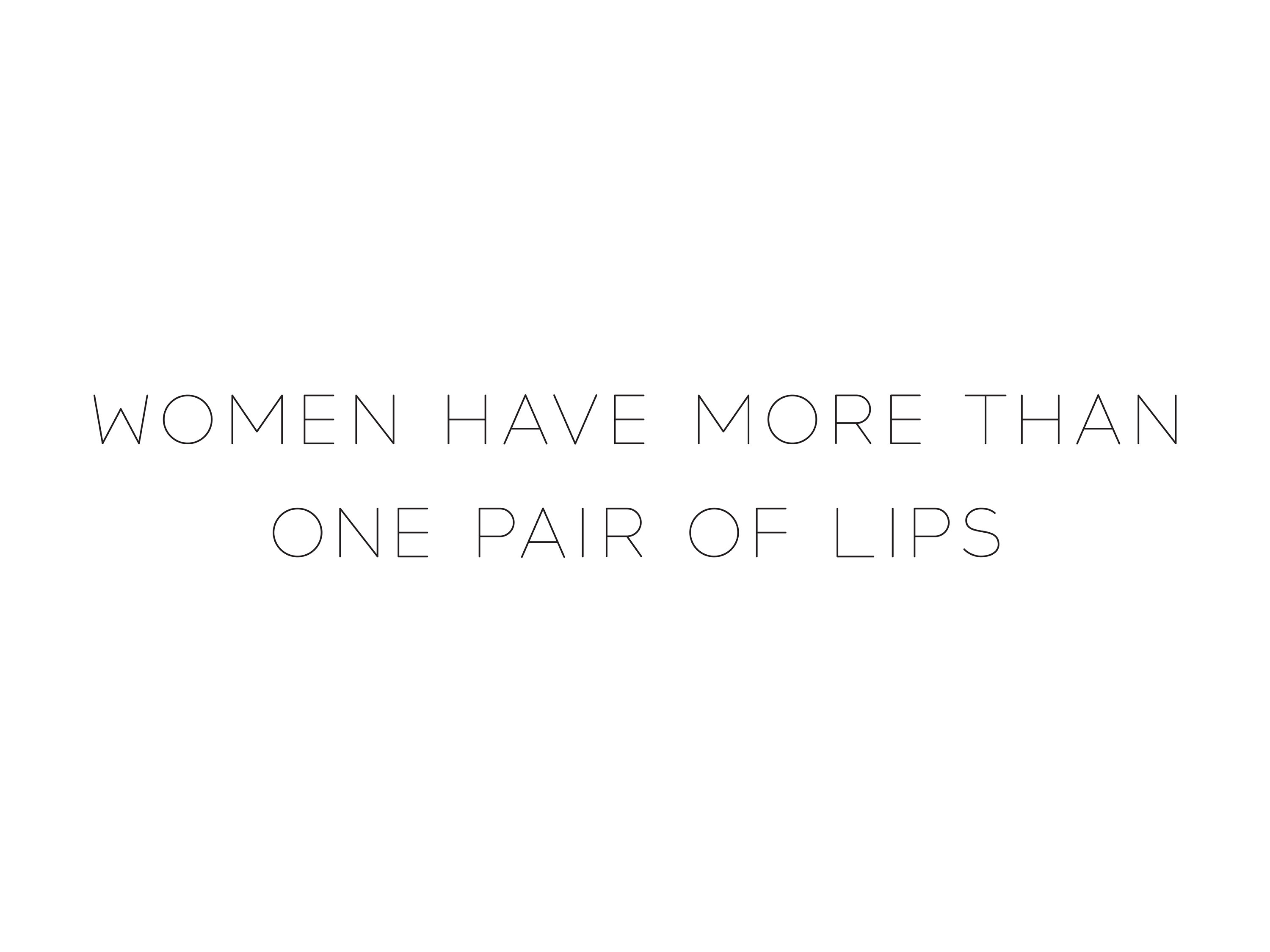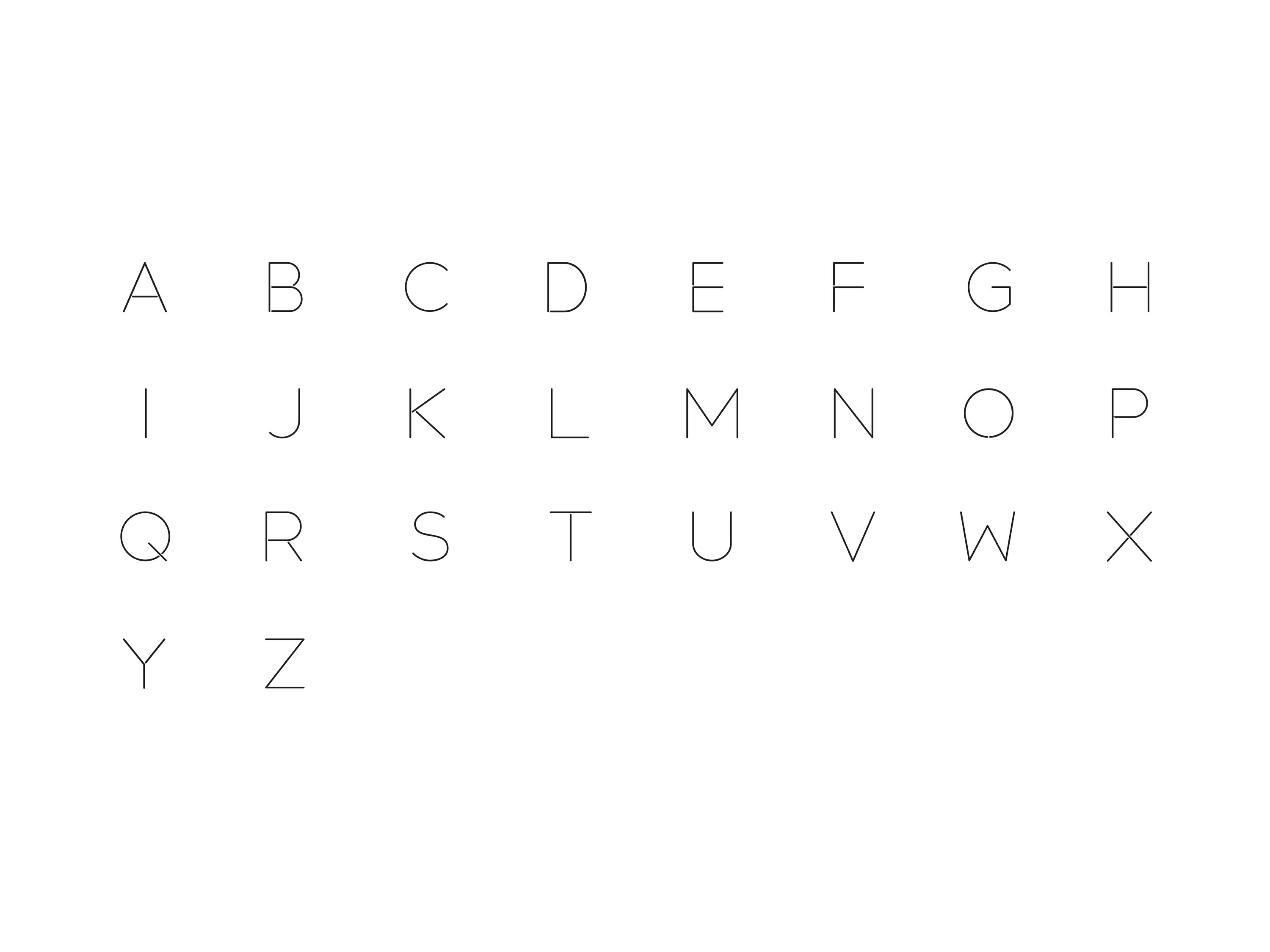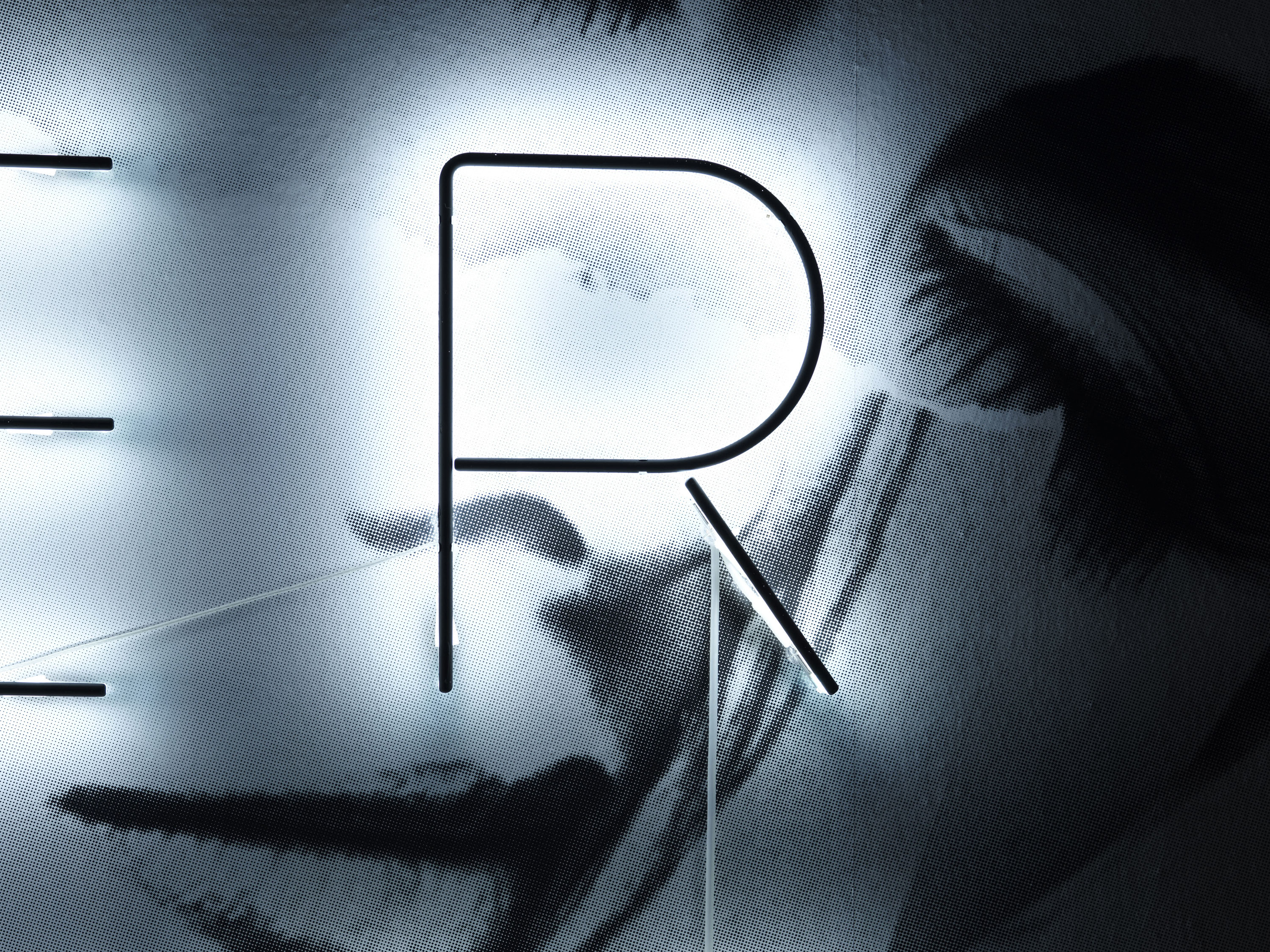 Linder: Femme/Objet opened in February 2013 at the Musee d'art Moderne de la Ville De Paris, and is the first survey of Linder's creative practice to be held in Paris. It traces the development of her work, spanning collage, photography, performance, music and installation-based artworks.
Our design for the exhibition was product of a year-long working relationship between APFEL and Linder. We worked together with the artist and architects Carmody Groarke to create an immersive installation within the gallery, which led visitors first through the dark seediness of 1970s Manchester, with its industrial smoke stacks and cross-dresser bars, to the brighter and more saturated world of her collages, light-boxes and performance art.
Supergraphics and blacked-out neon signage were used throughout the show, and the gallery spaces are bisected by curving fabric curtains which allude to the 'Cottonopolis' of Manchester's history, and its once-thriving fabric trade. These curtains offered layered glimpses of the exhibition's different sections, echoing the themes of obstruction and unexpected viewpoints that often exhibit themselves within Linder's work. We designed a bespoke typeface for the exhibition, Linderama, which was developed both to work with the technical restrictions of neon lighting and in homage to our first introduction to Linder's work, and one of her most well-known pieces – cover art for the Buzzcocks' Orgasm Addict, which she designed with Malcolm Garrett in 1977.