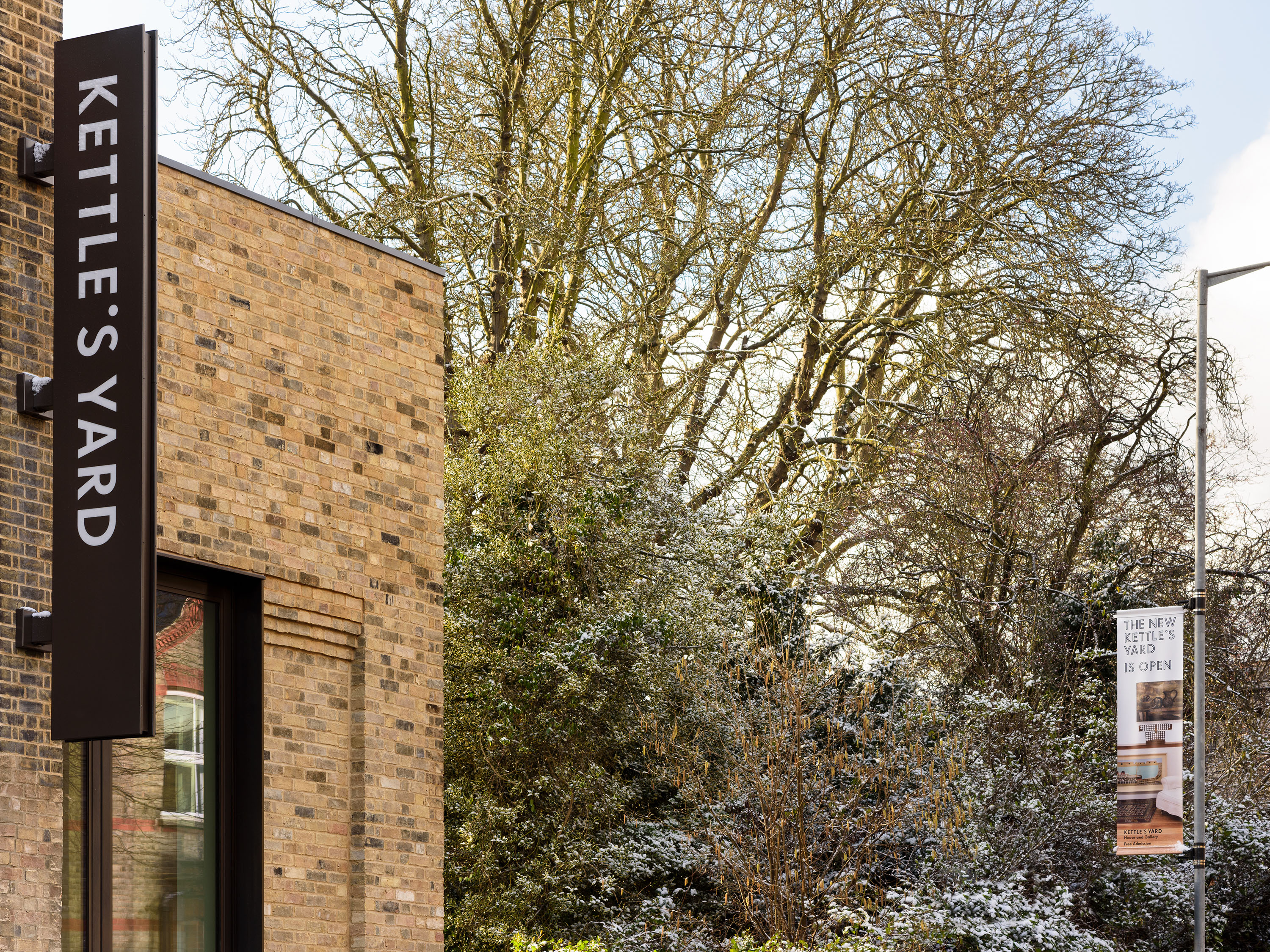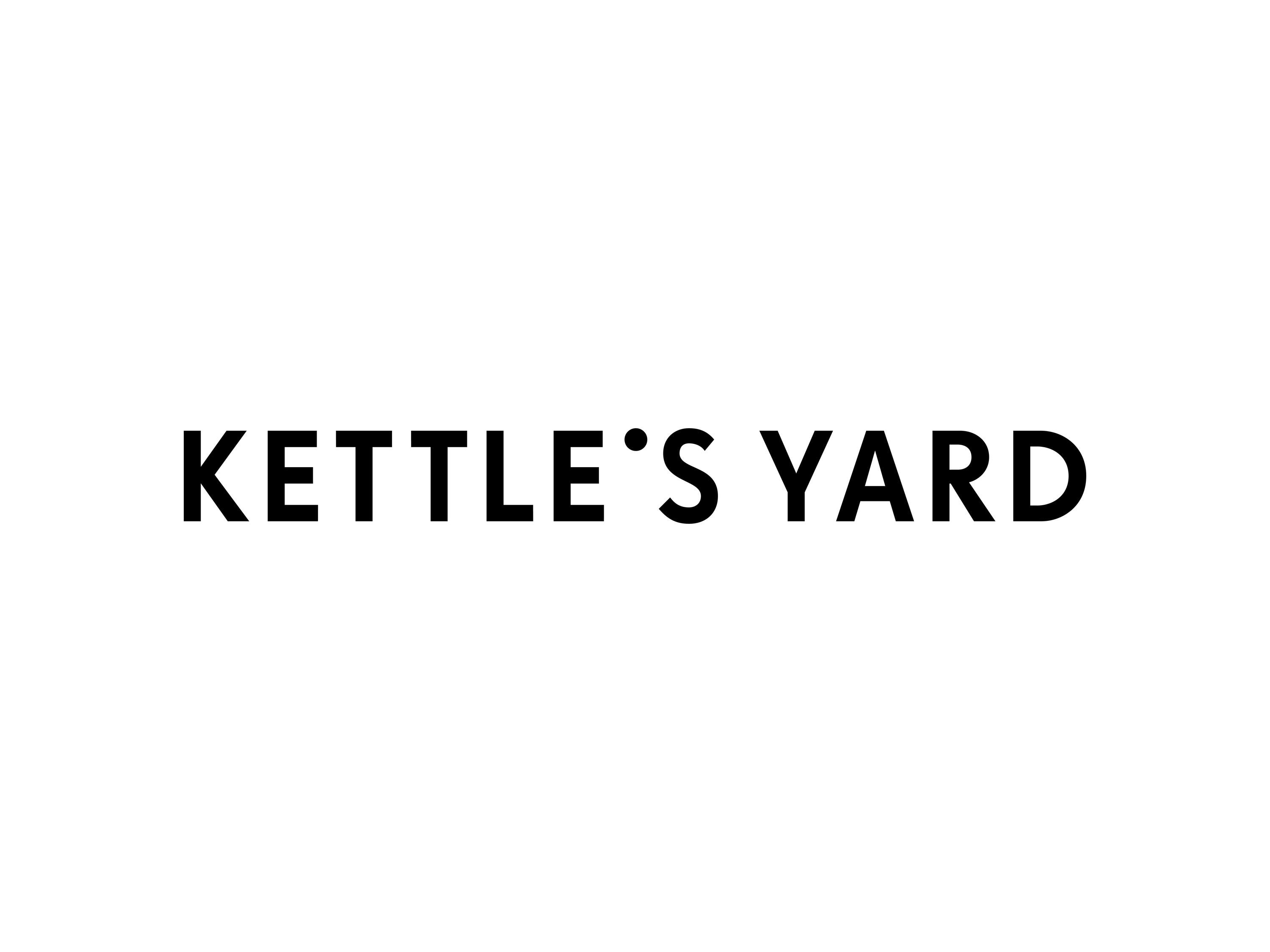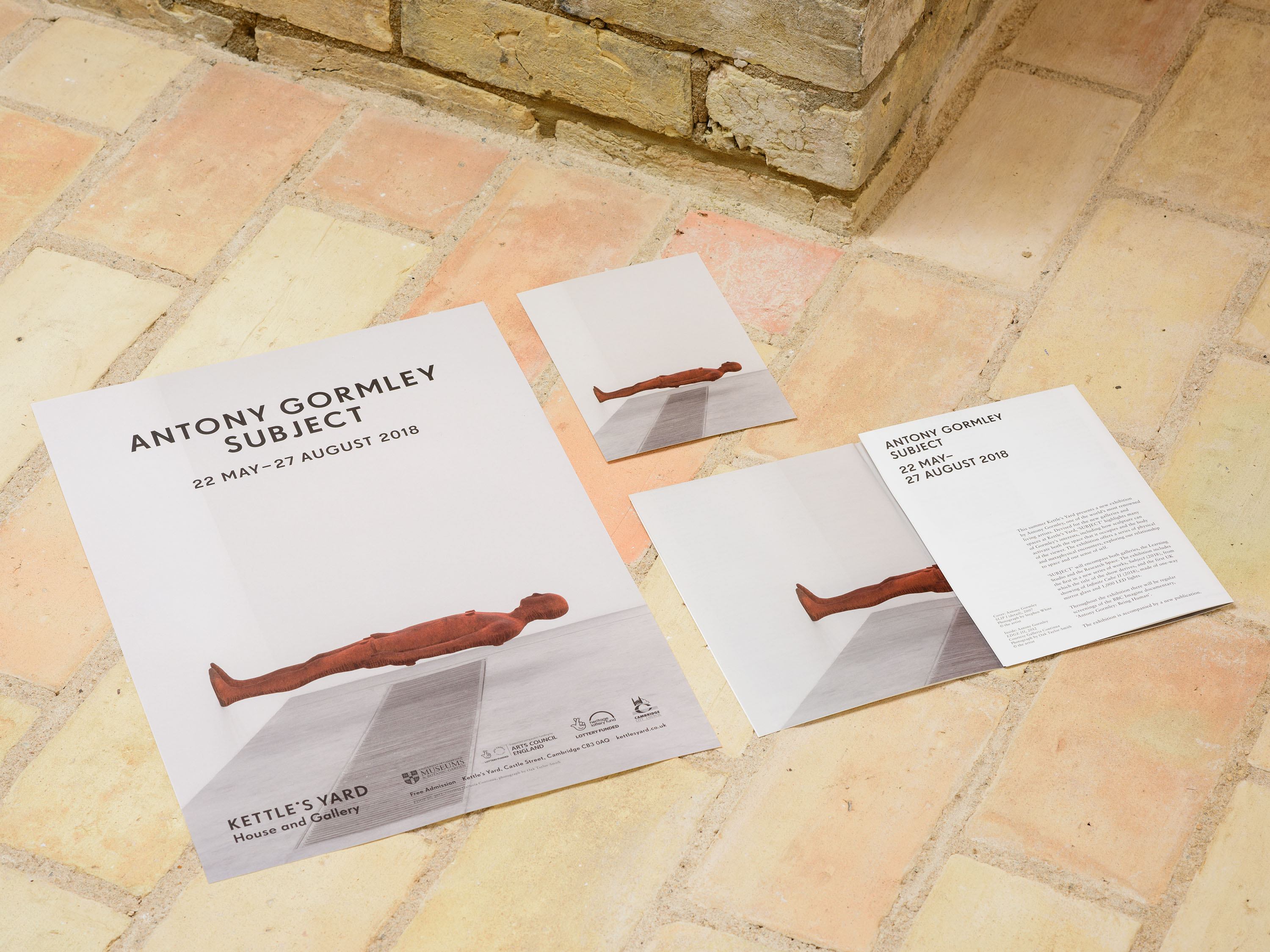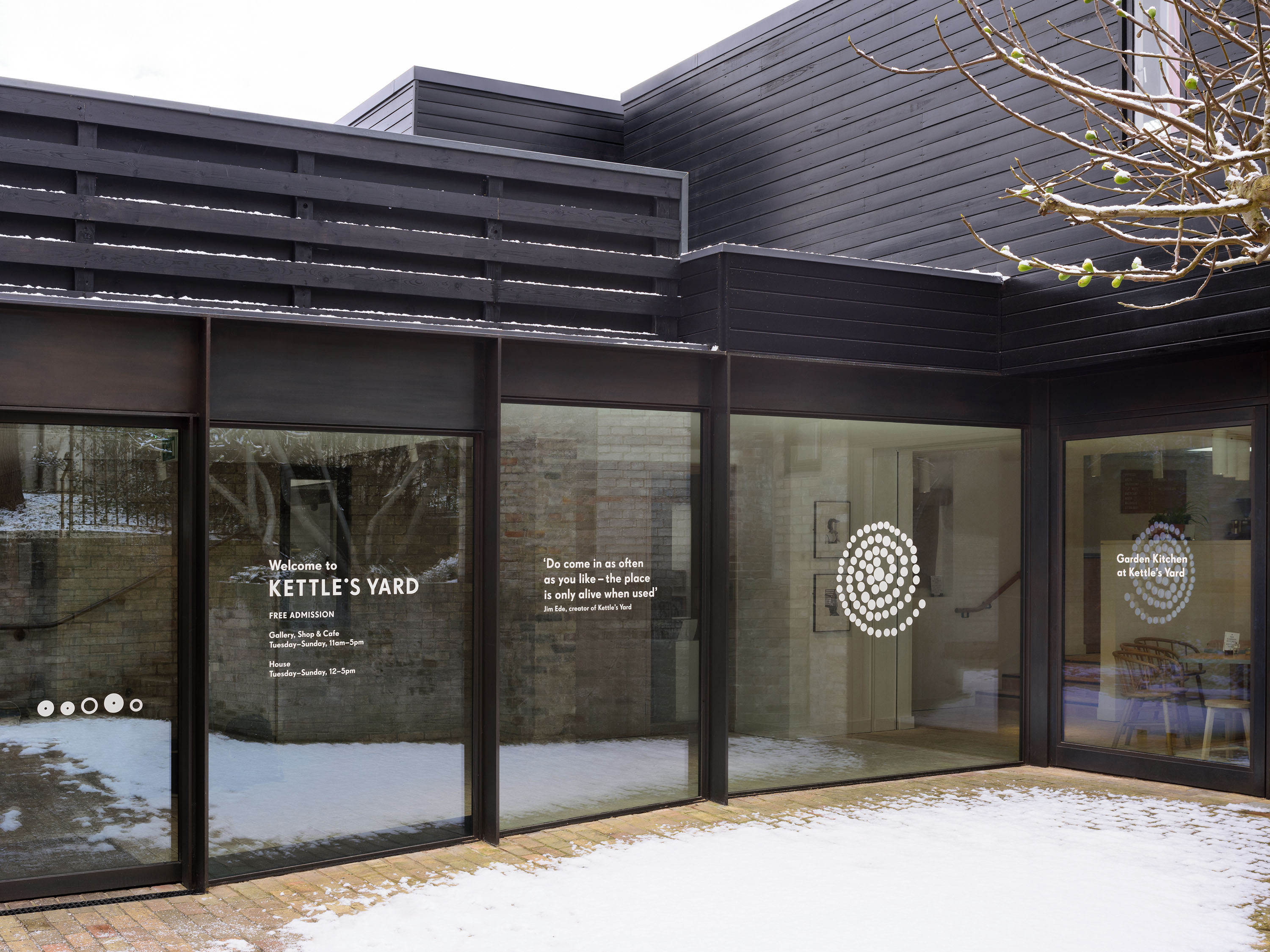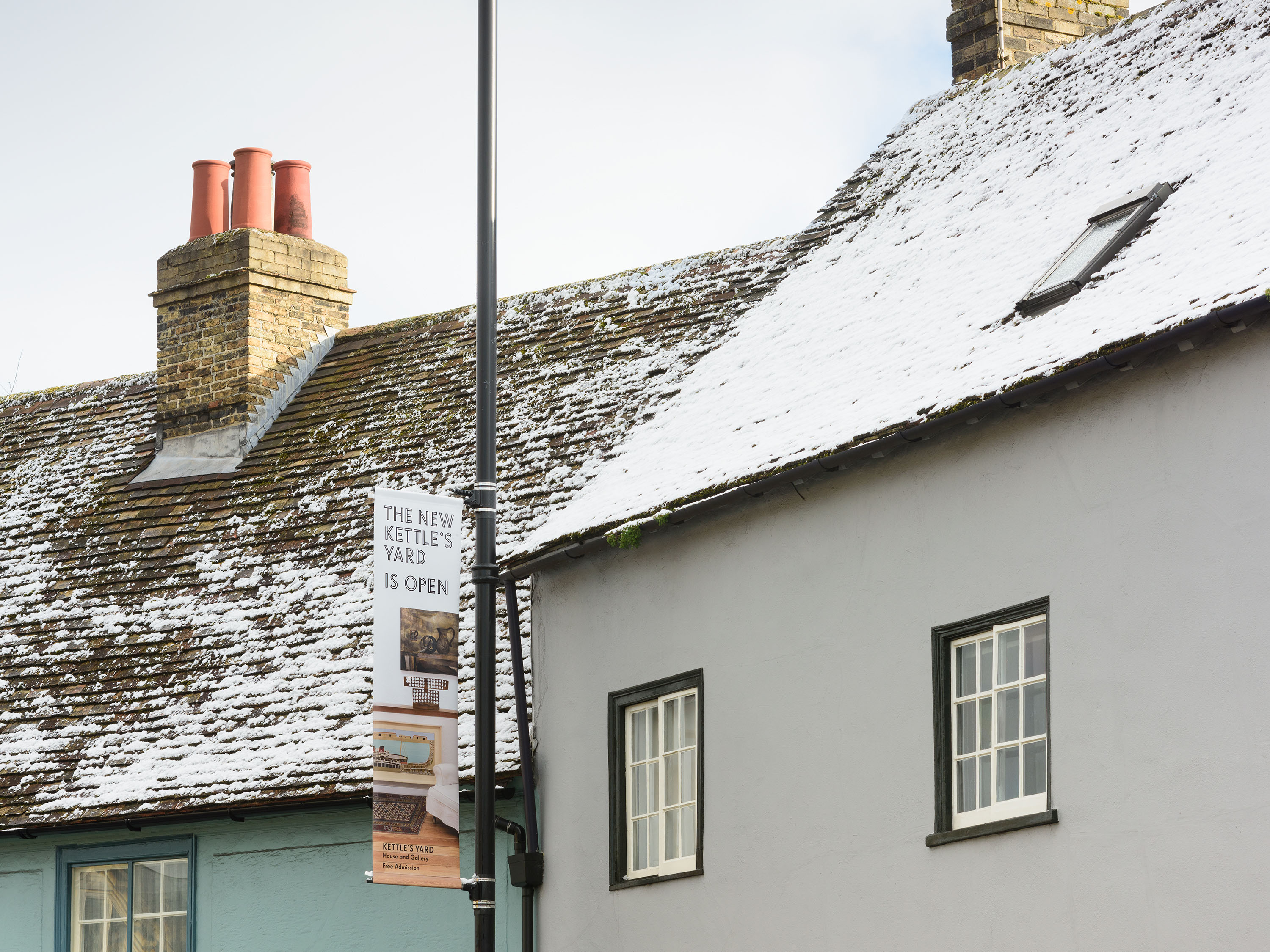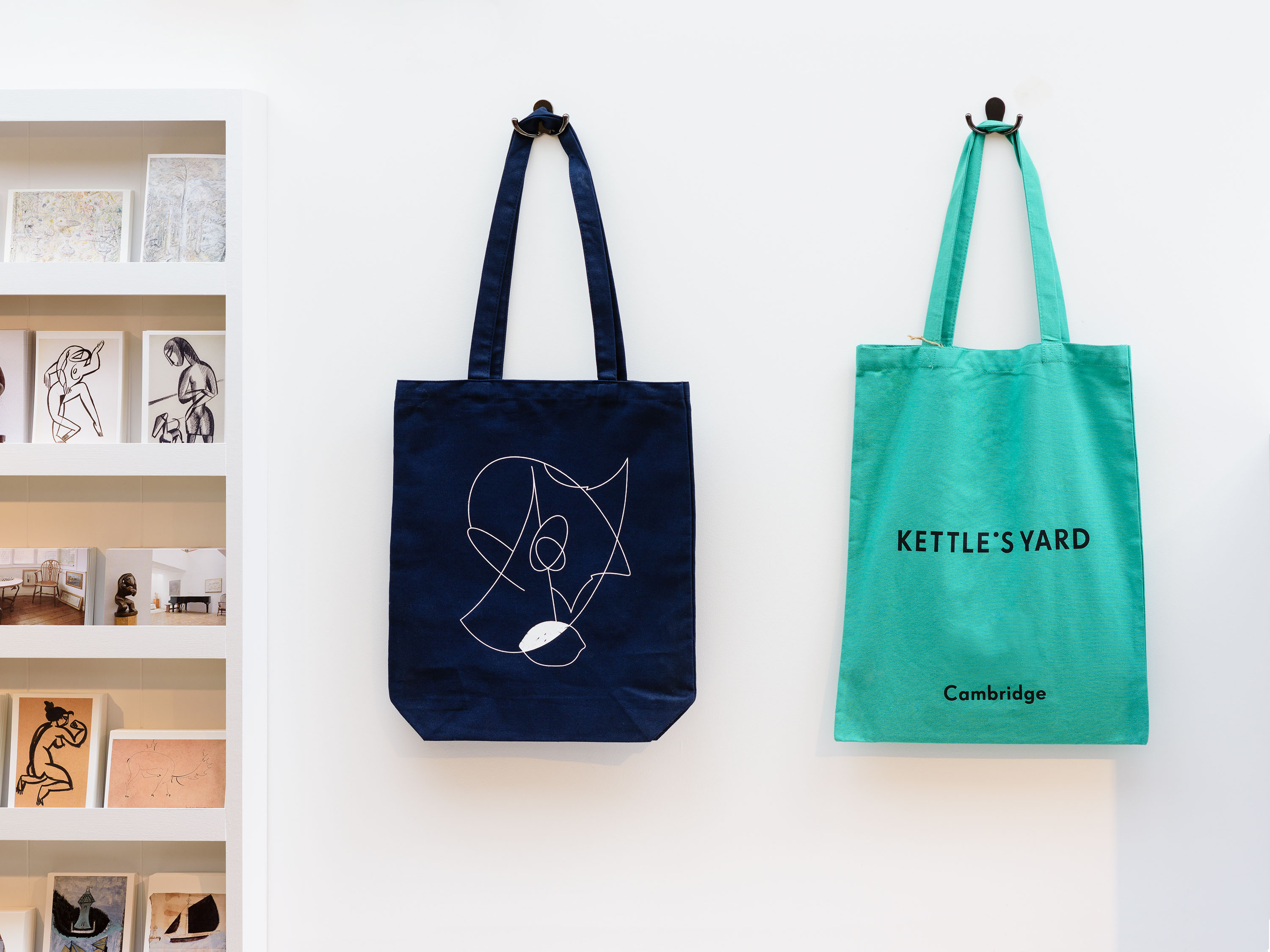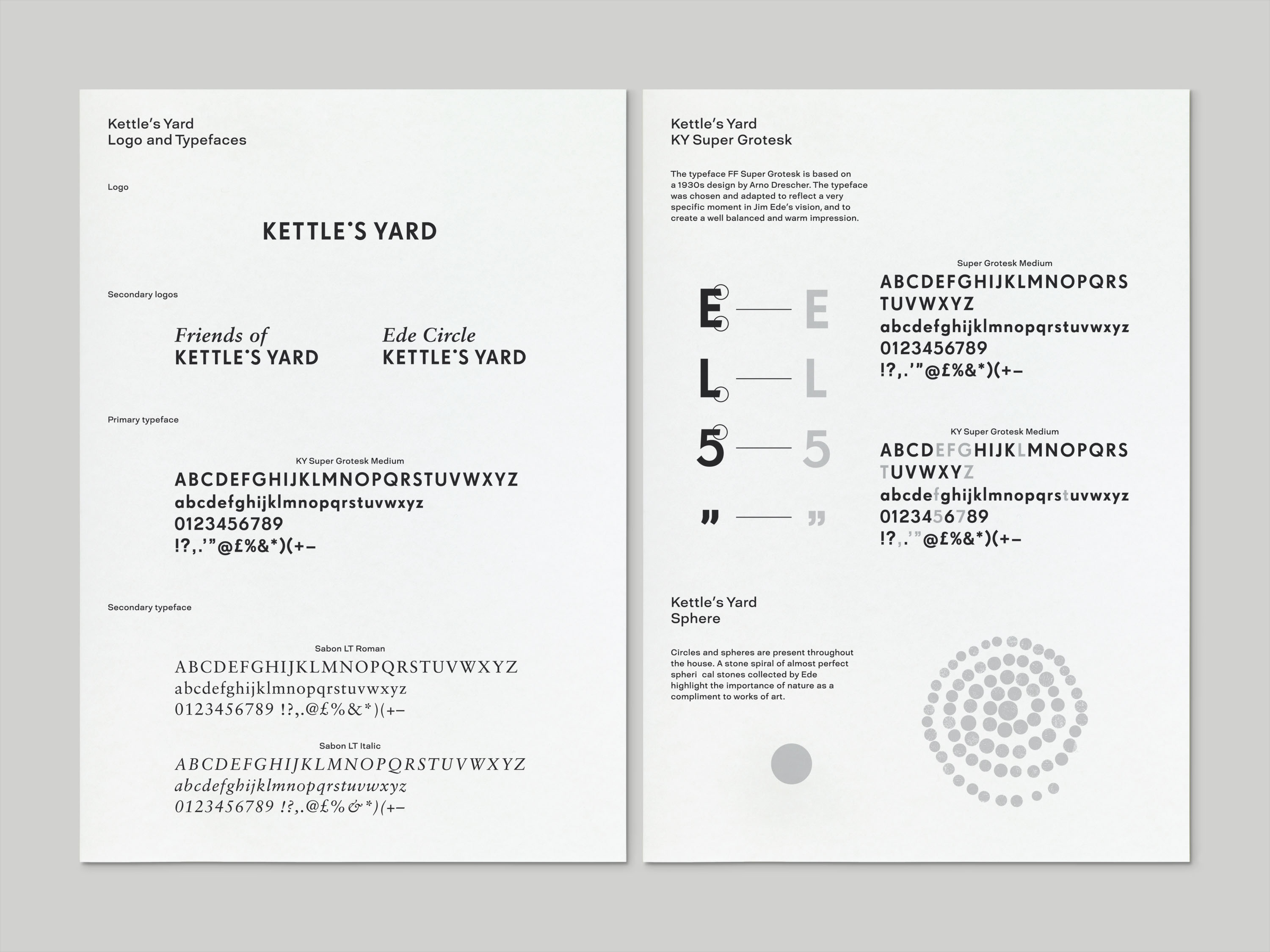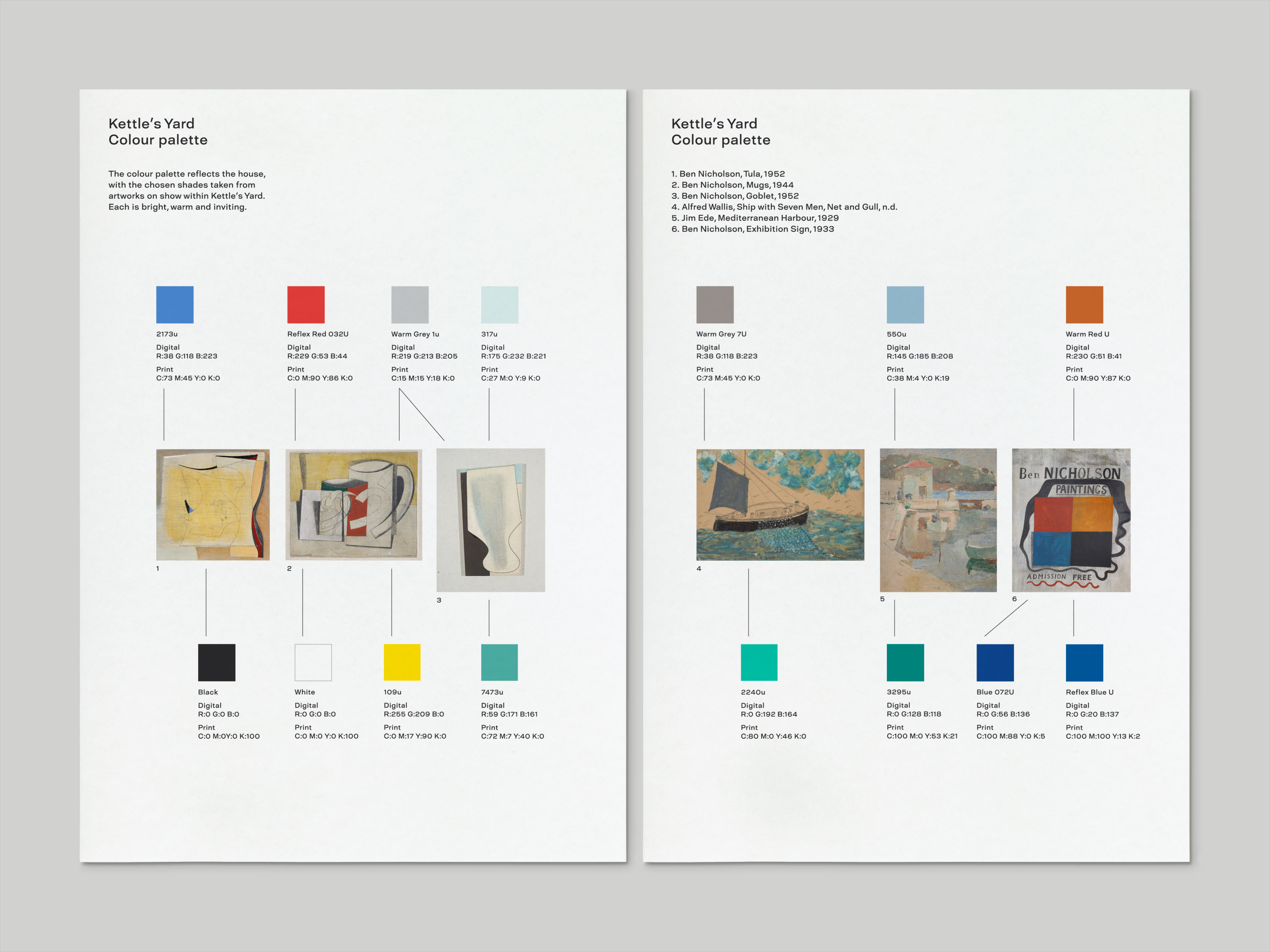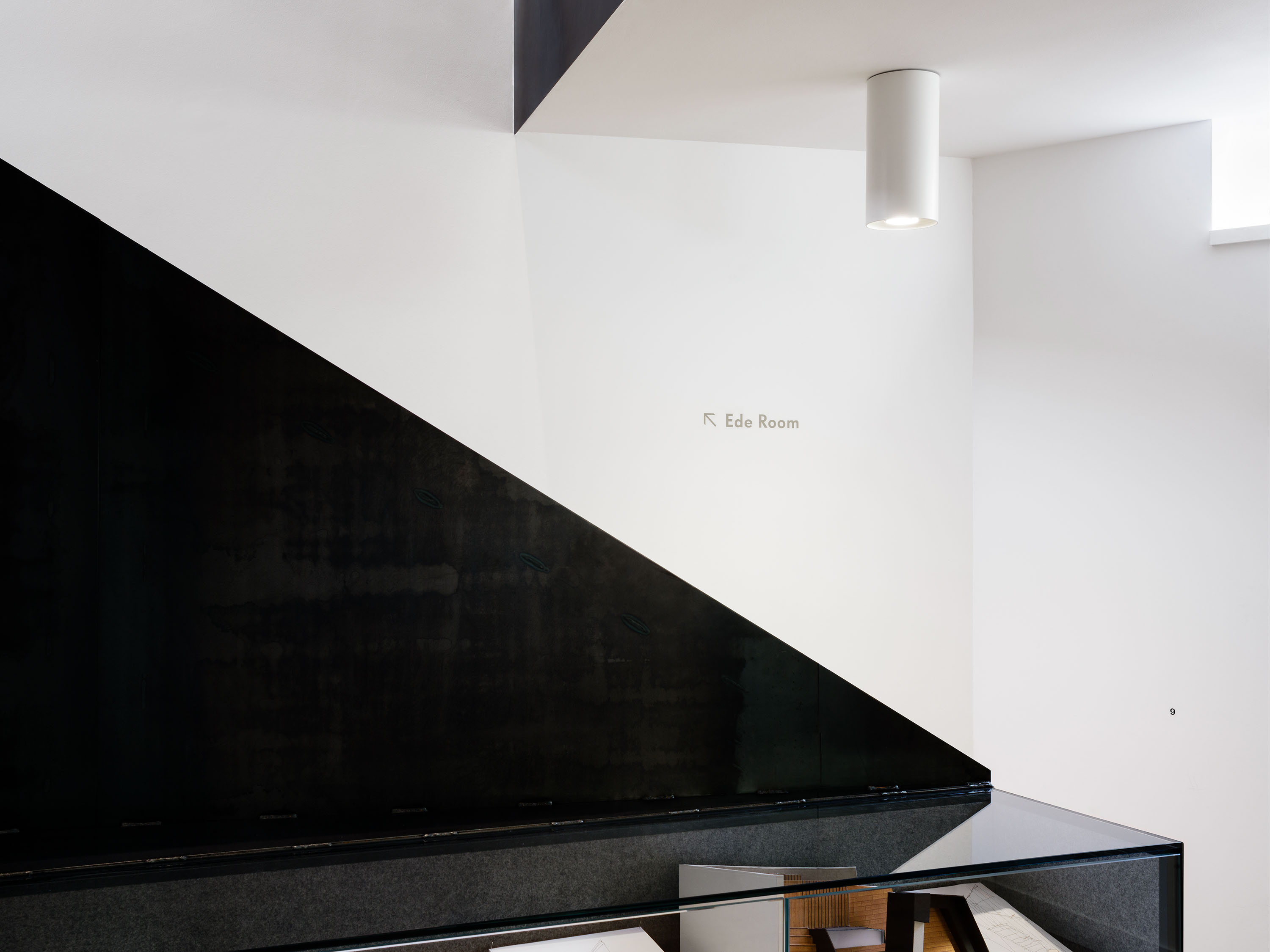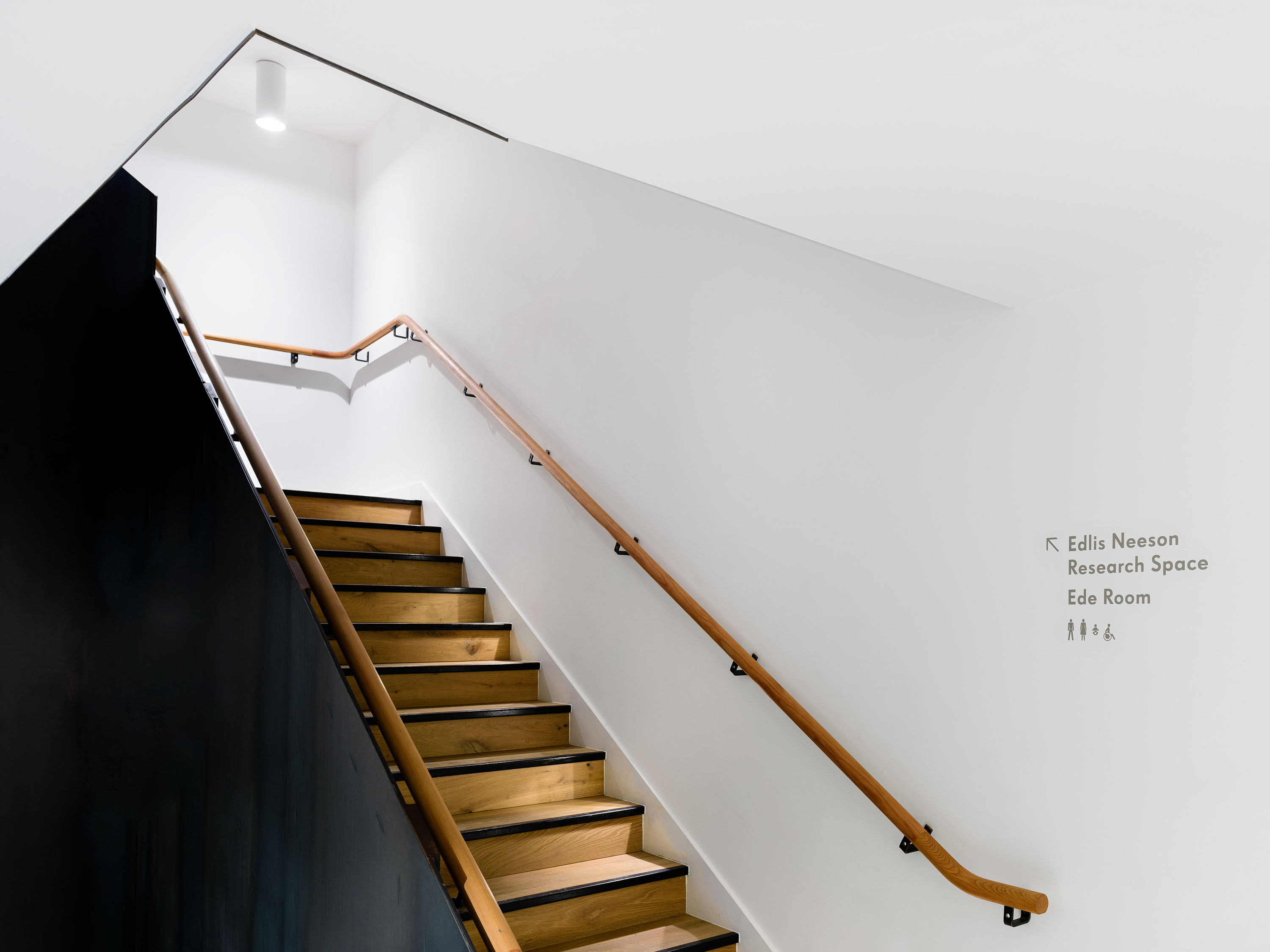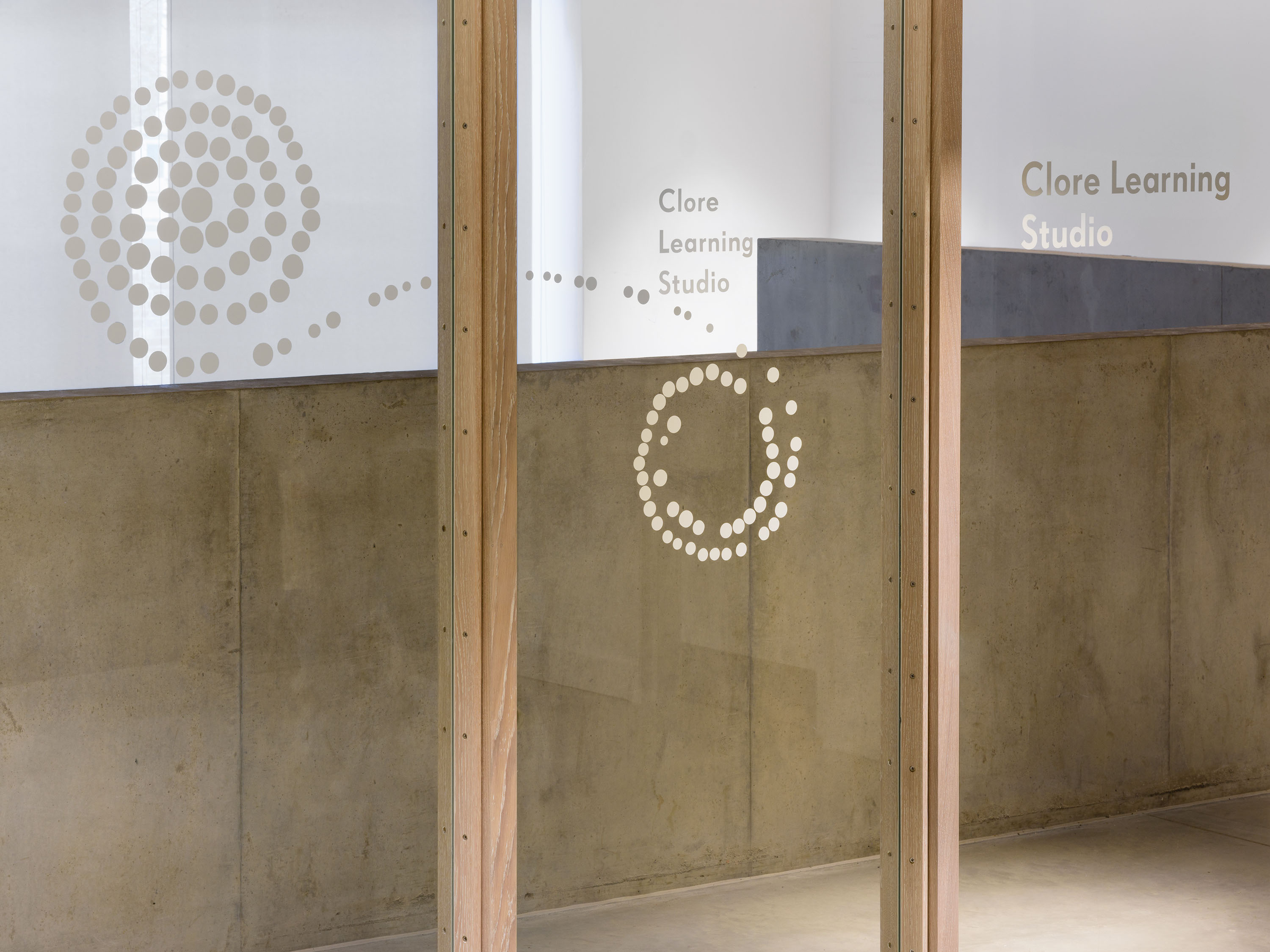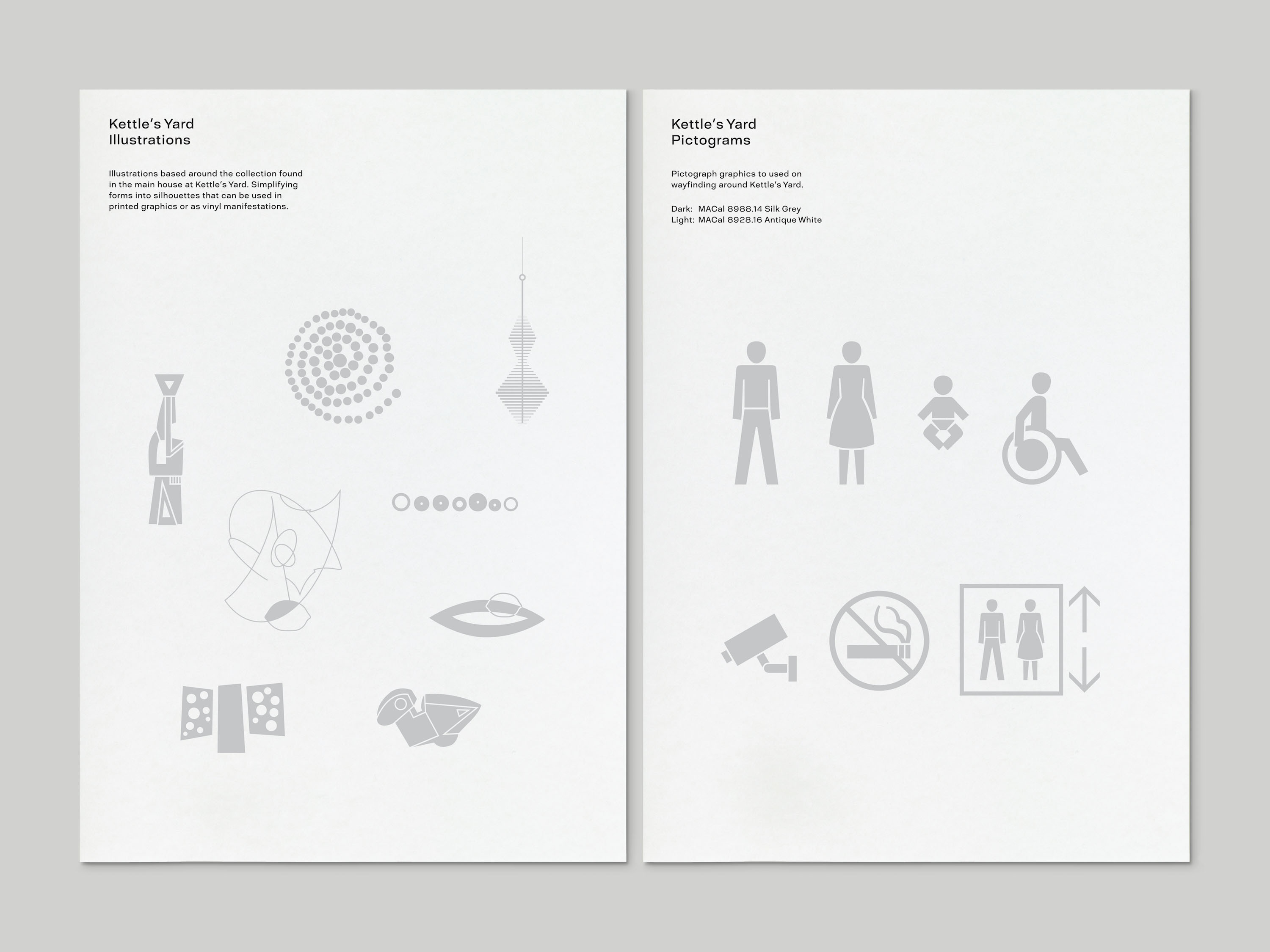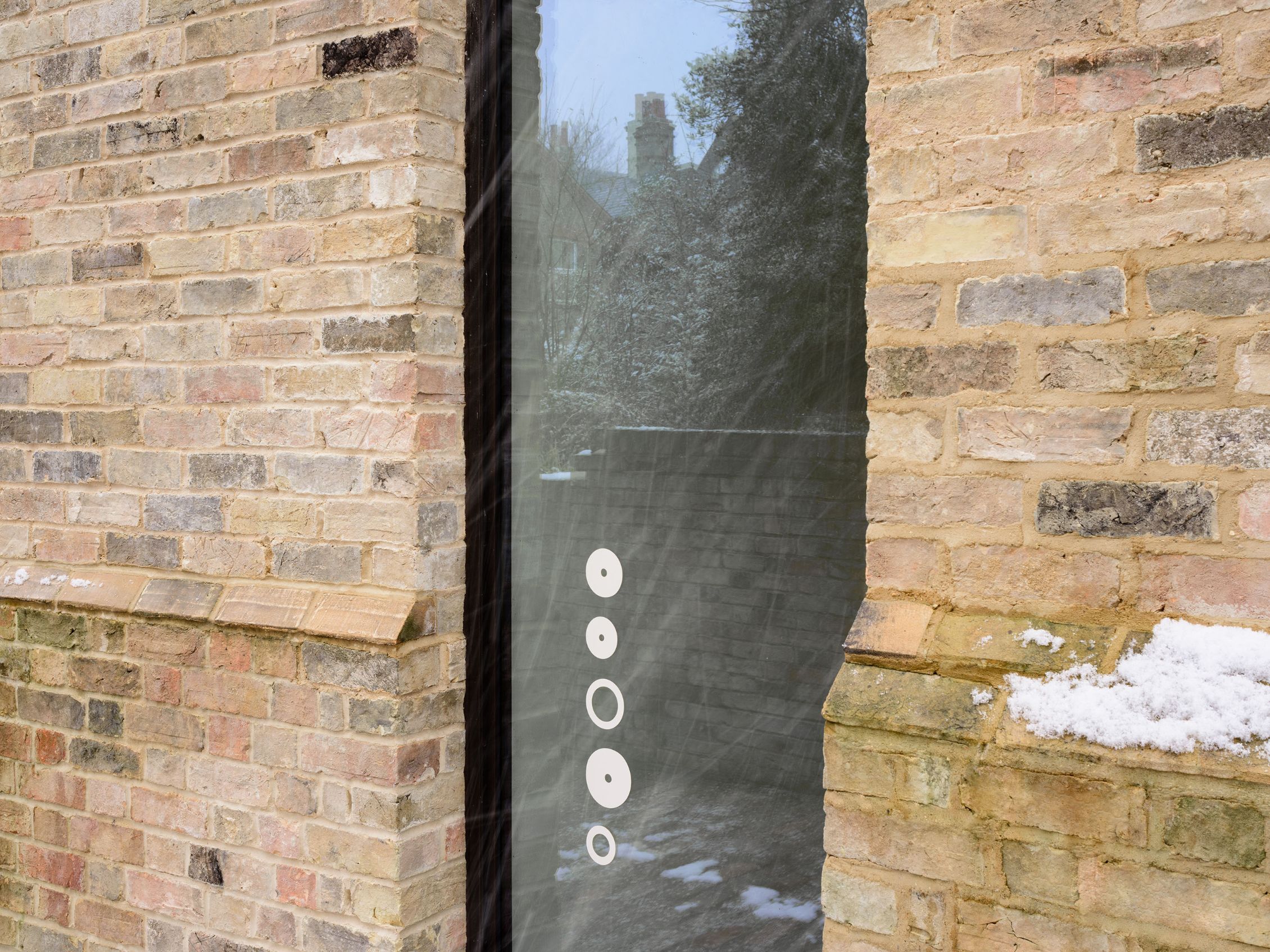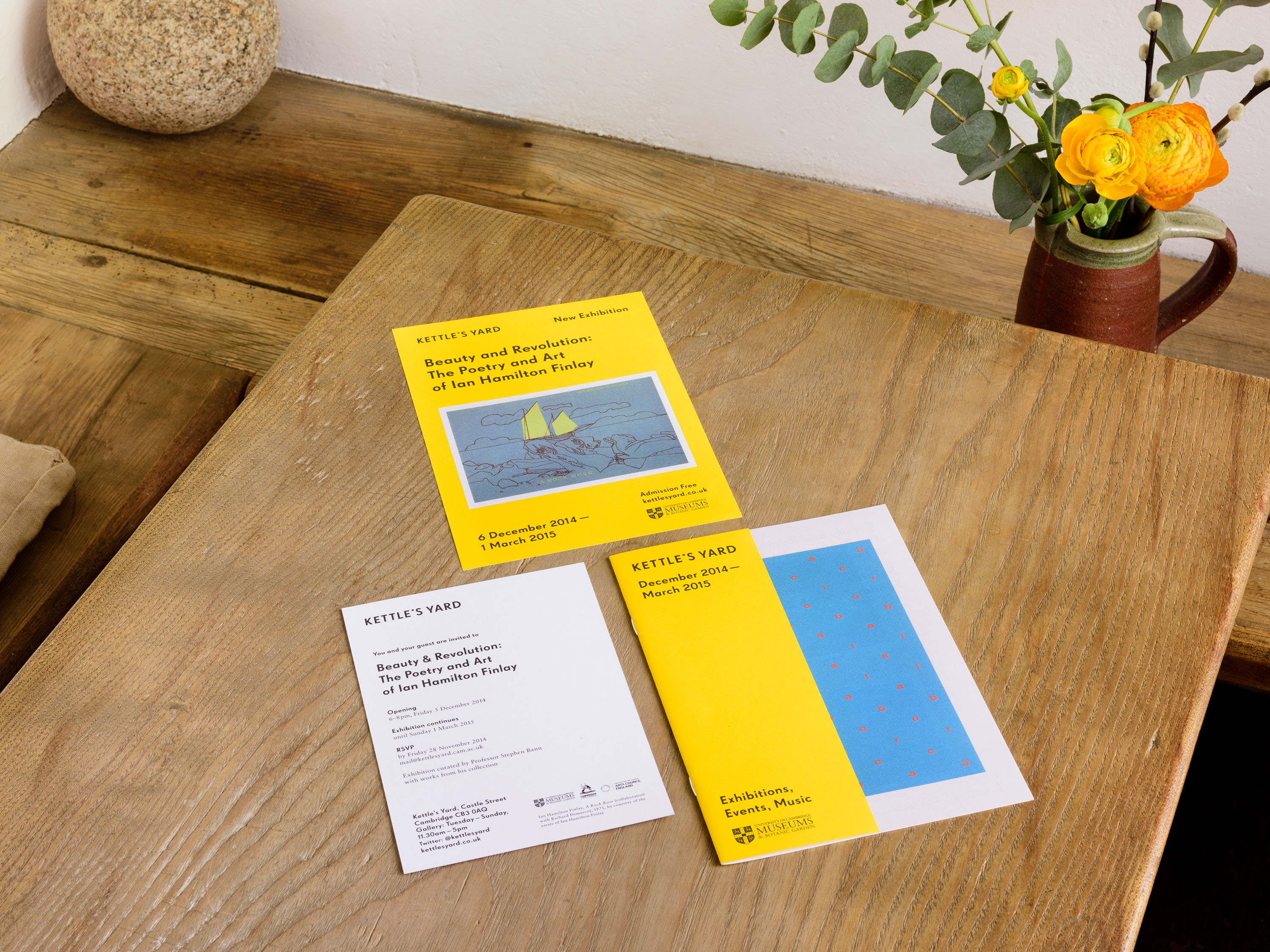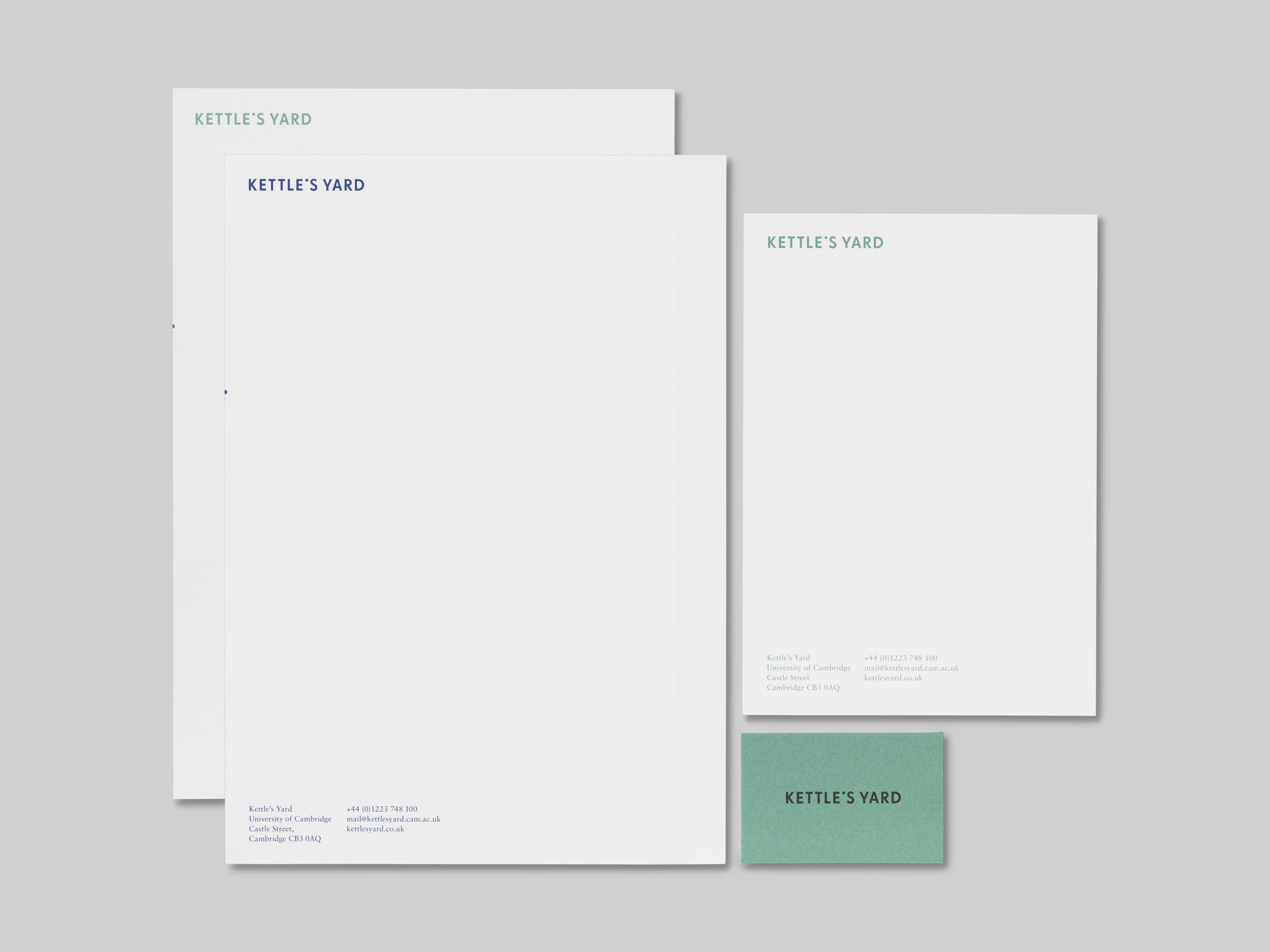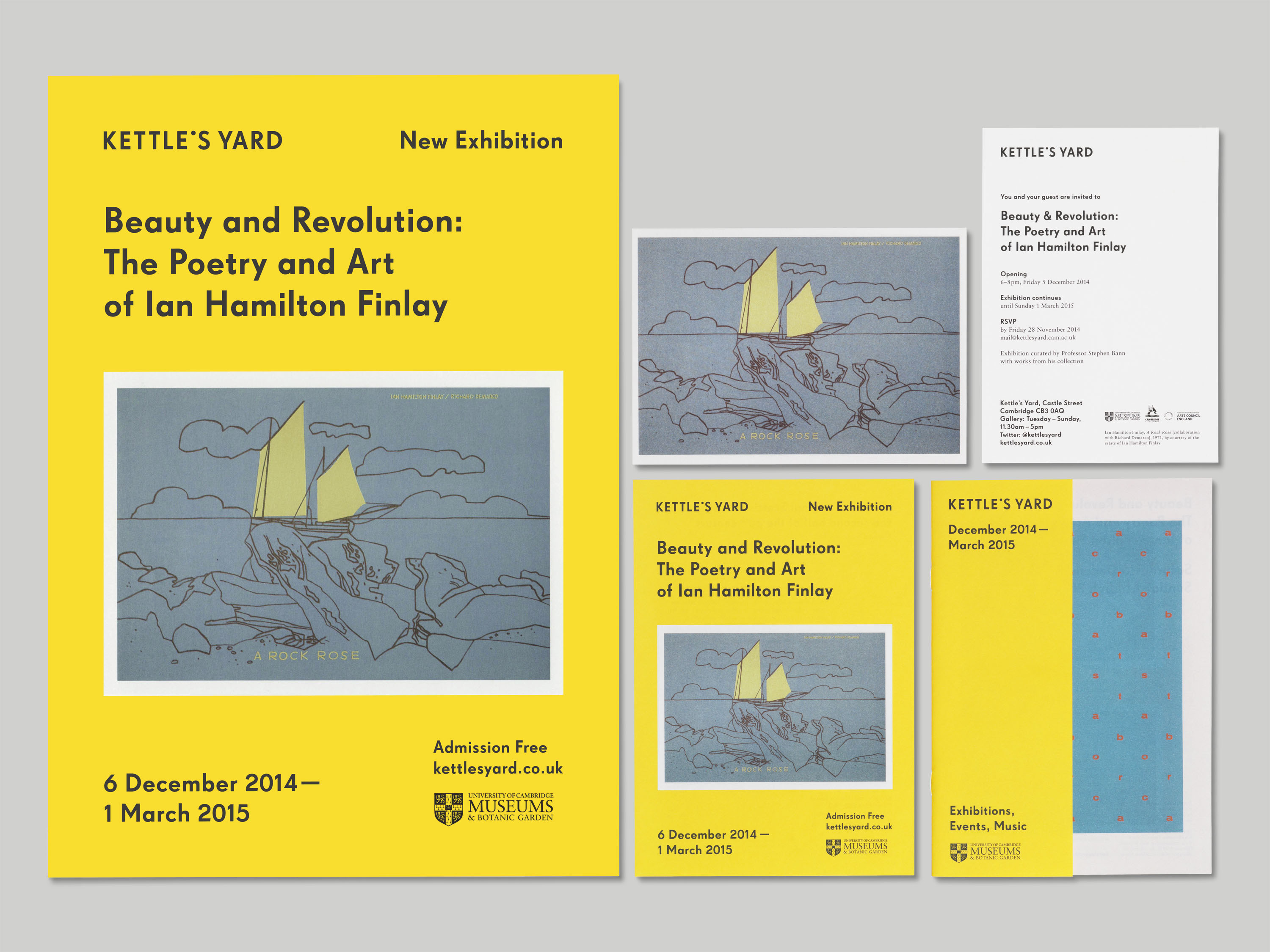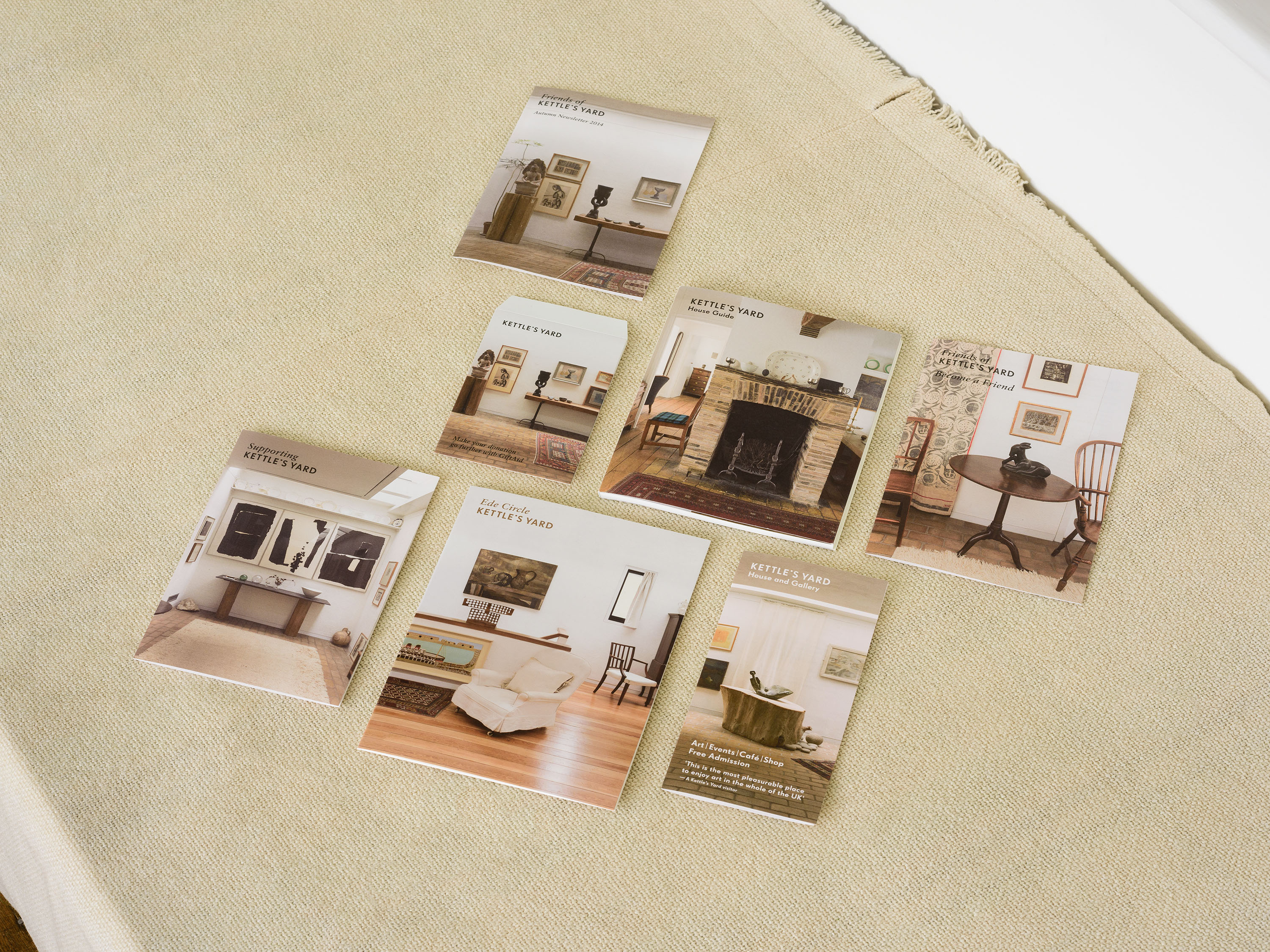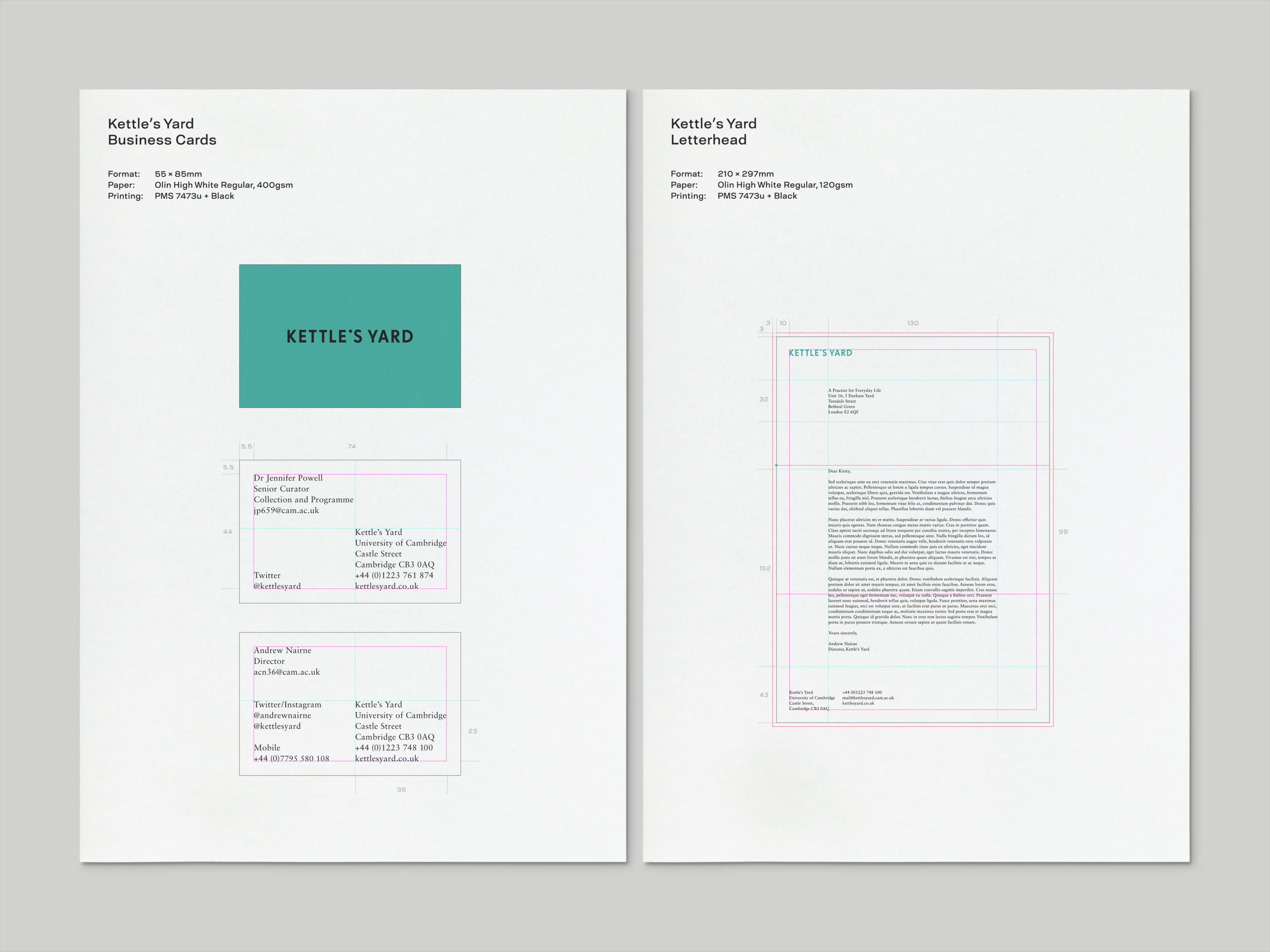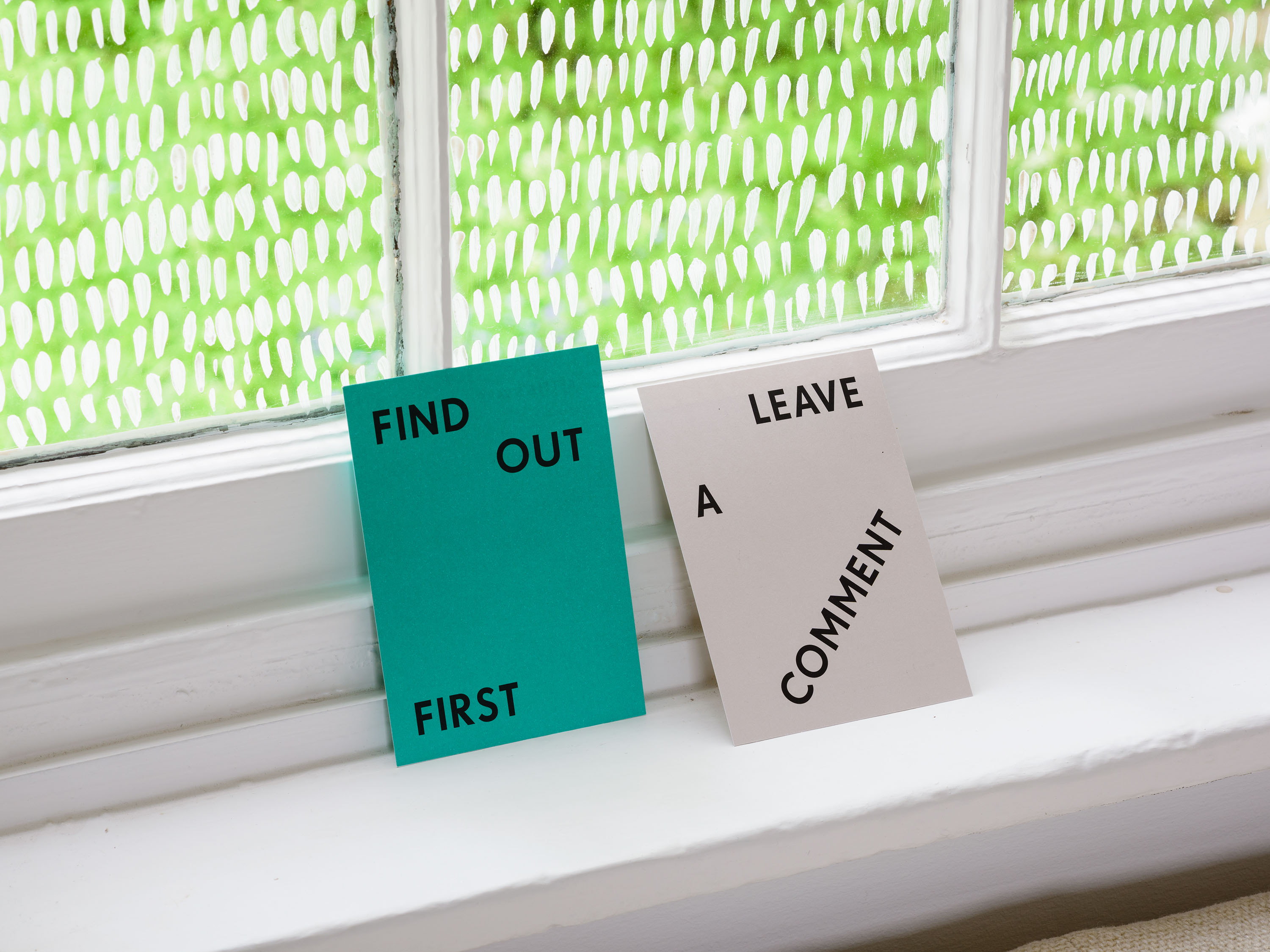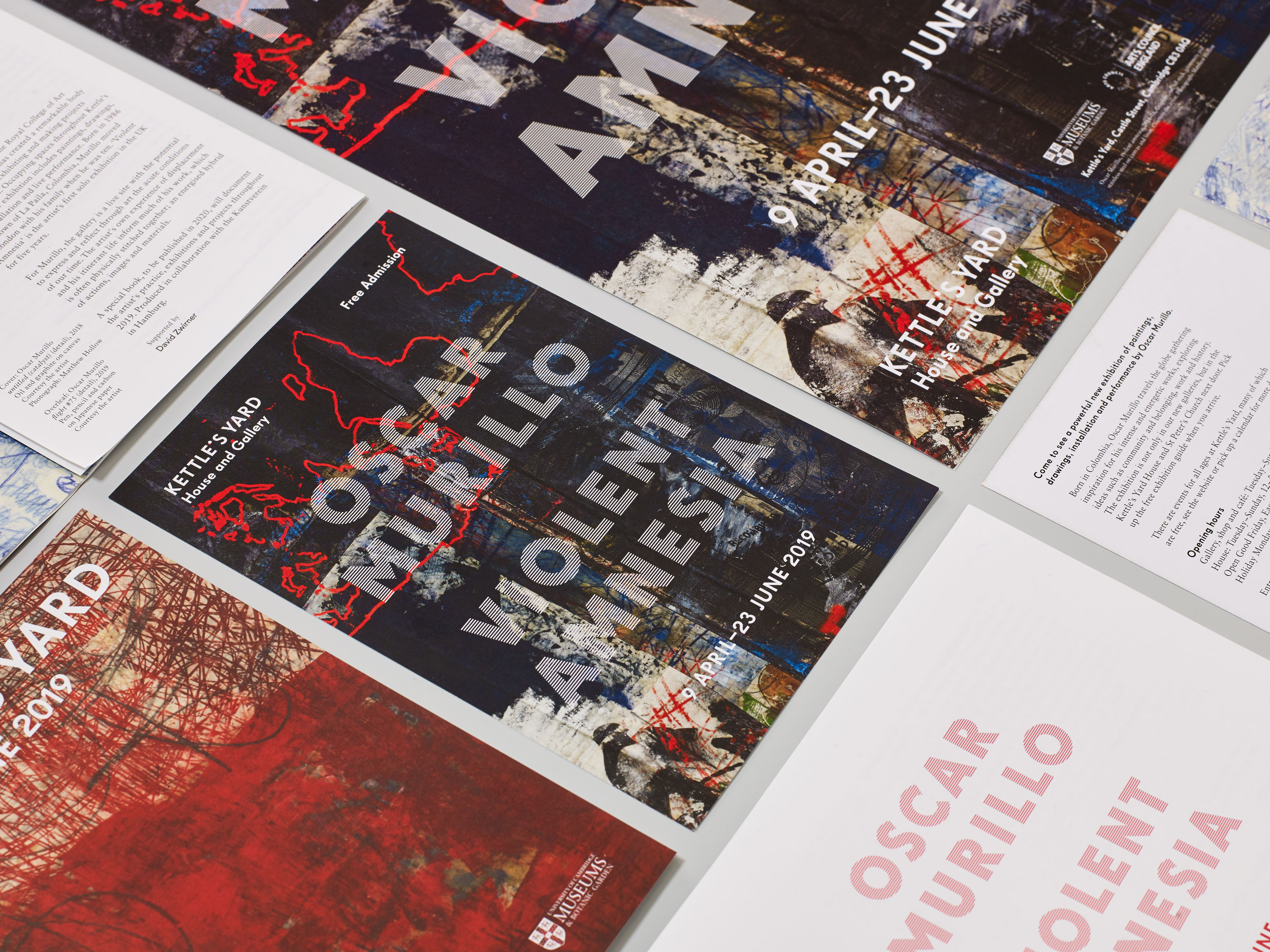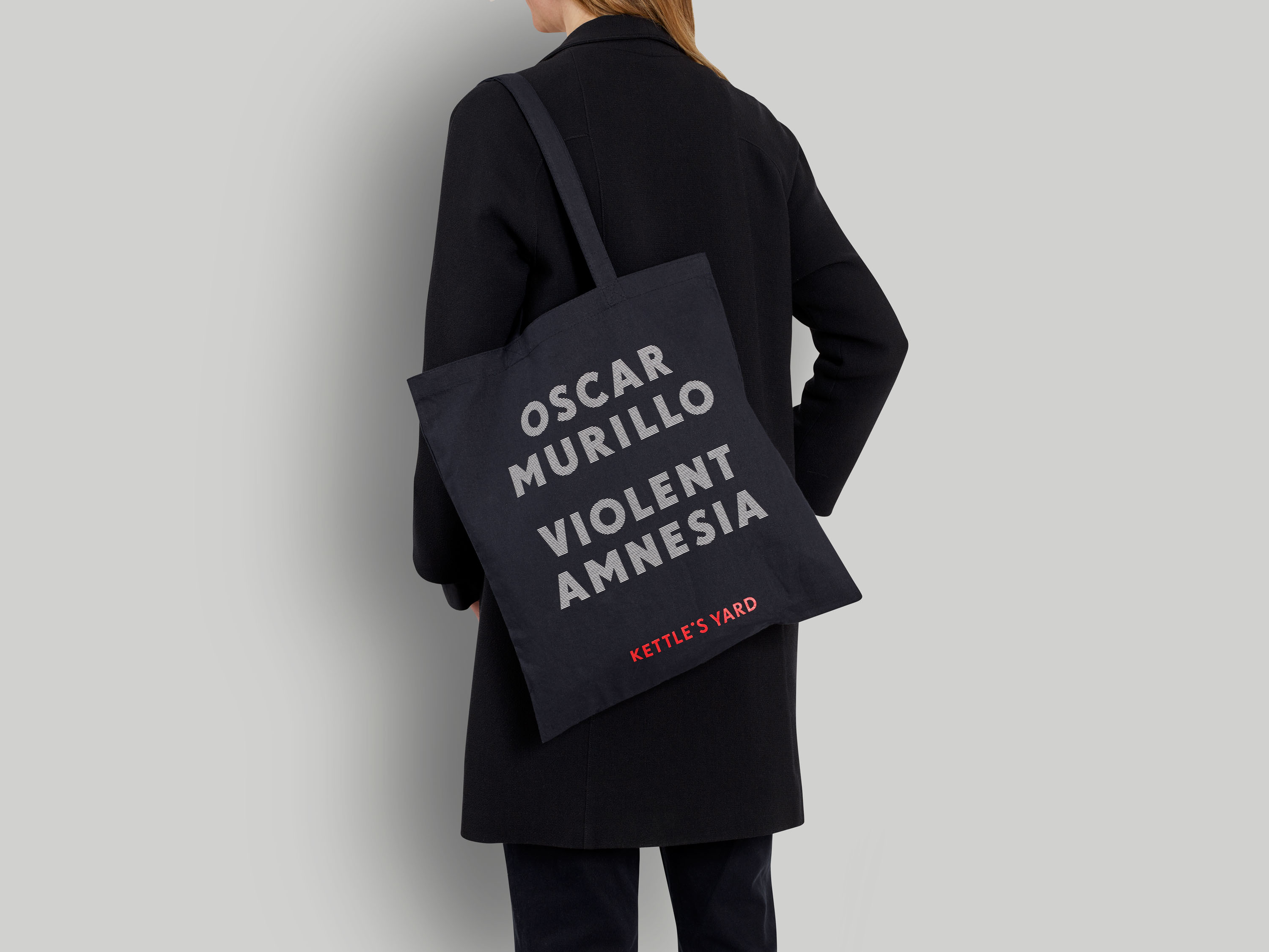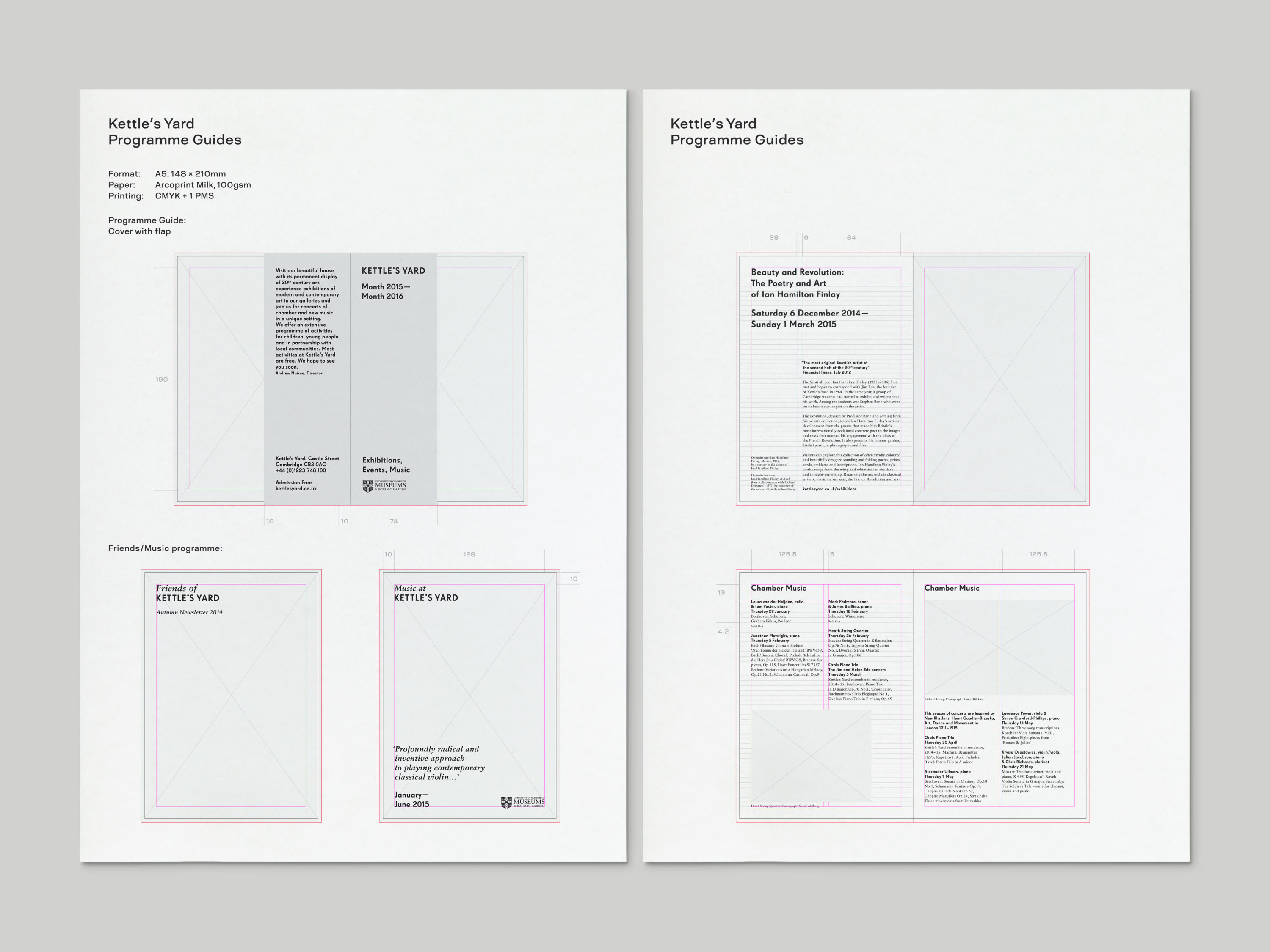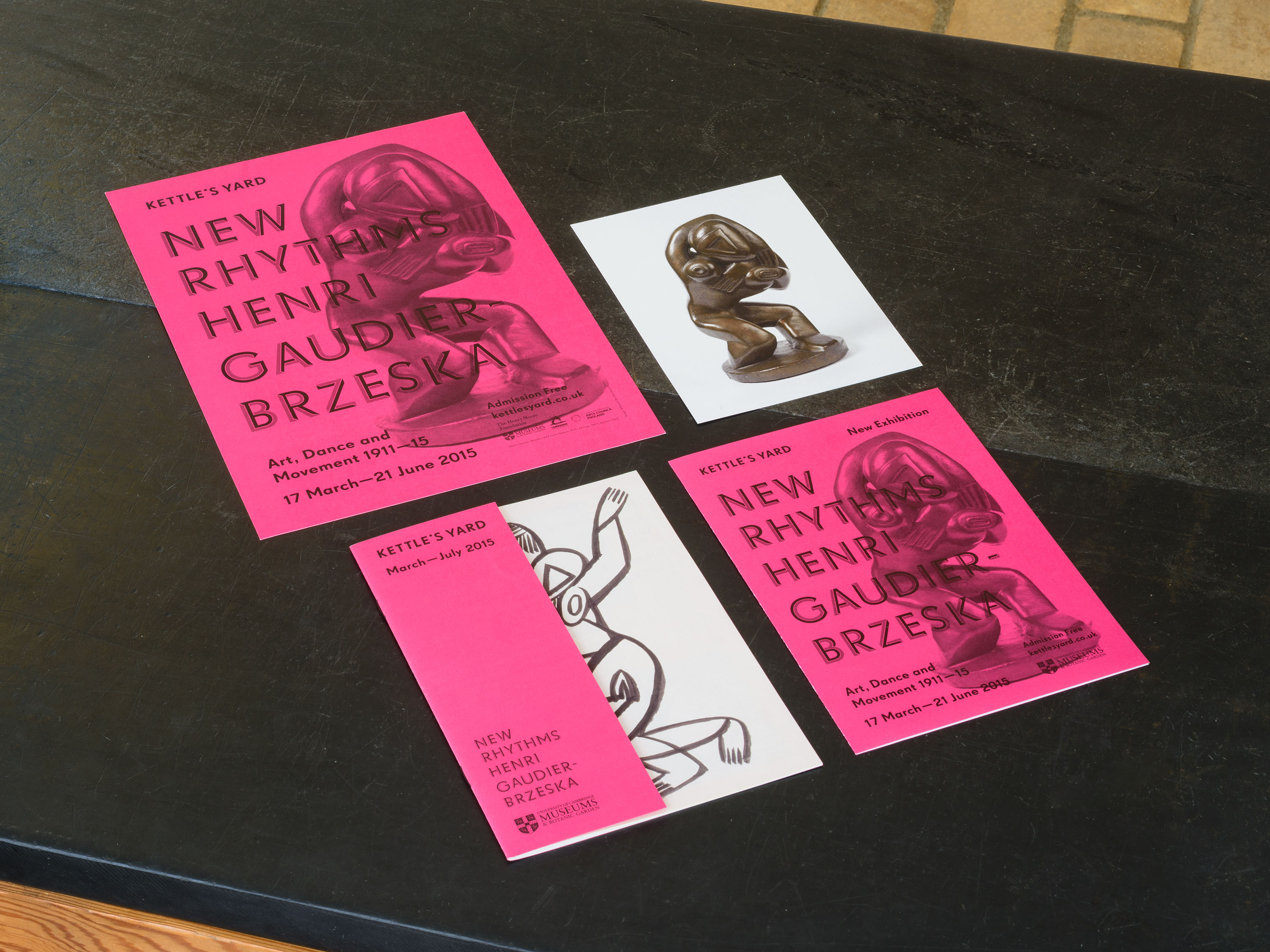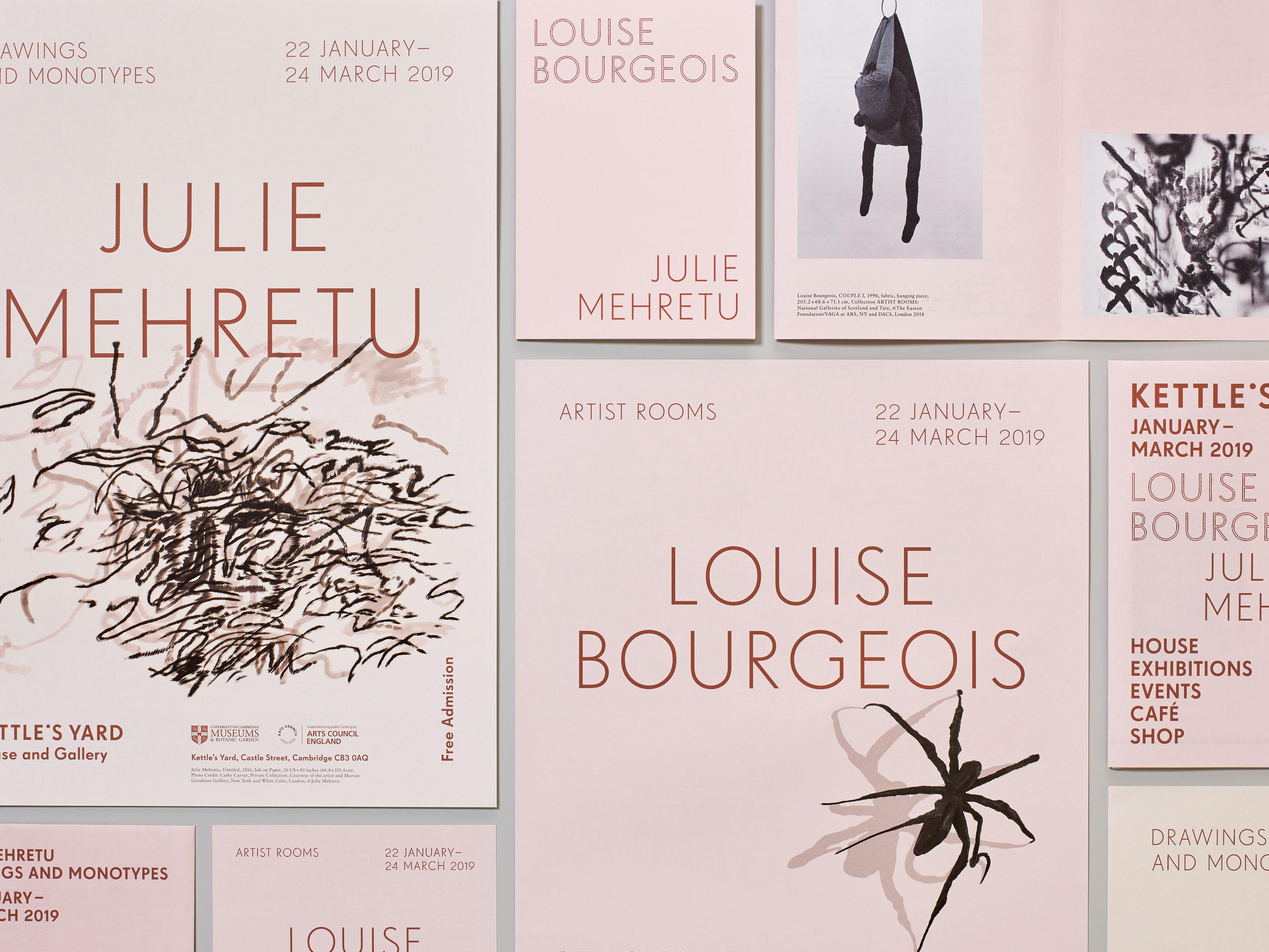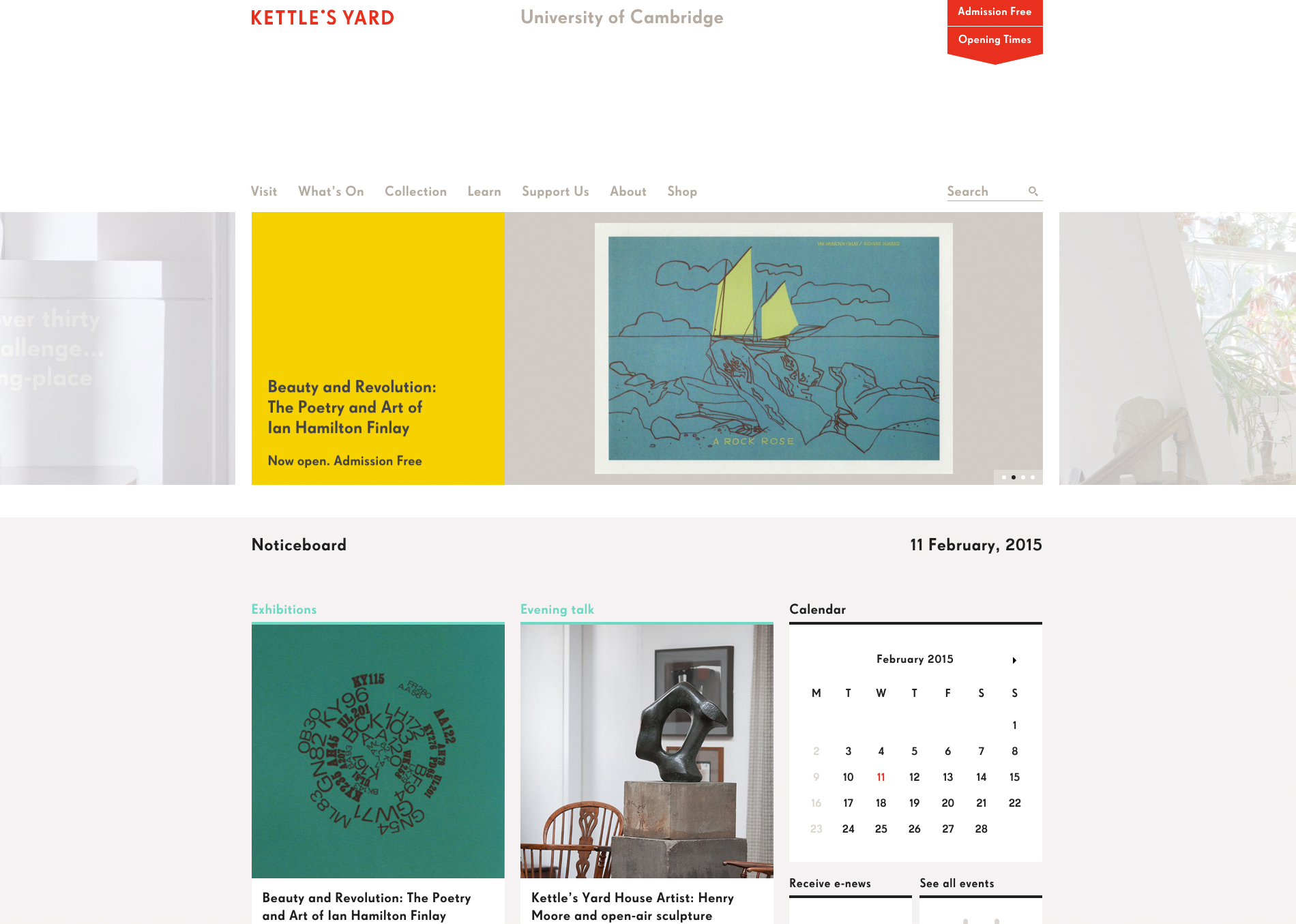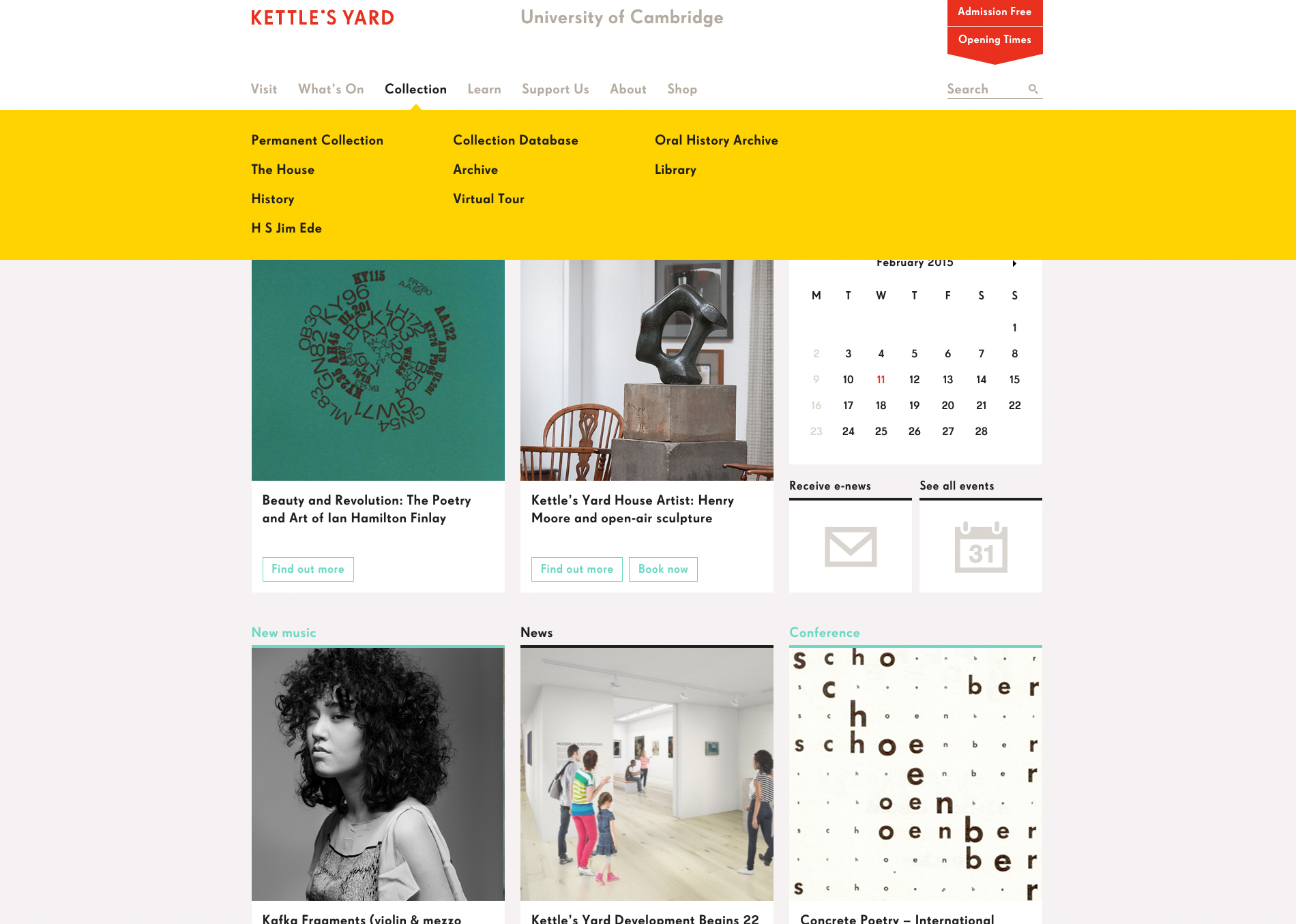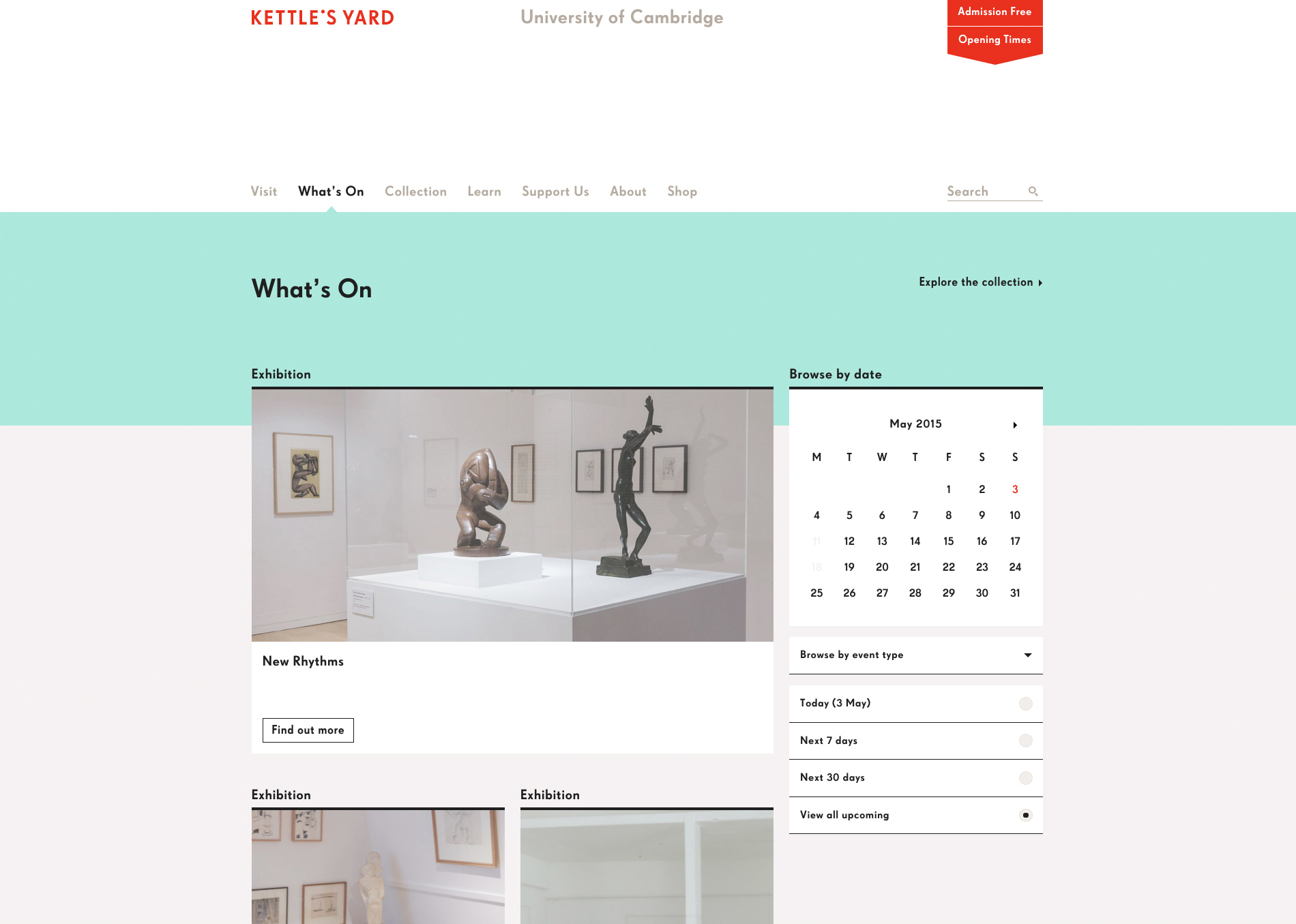 Kettle's Yard is the University of Cambridge's modern and contemporary art gallery. Between 1958 and 1973 it was the home of former Tate curator H. S. 'Jim' Ede and his wife Helen. Through his friendships with artists and other like-minded people, Jim gathered a remarkable collection of art over his lifetime, which he donated along with the house itself to the university. Subsequent extensions to the property expanded the house and its collection, and added a series of further gallery spaces and a shop.
We were commissioned to design a new visual identity for Kettle's Yard ahead of a major development project by Jamie Fobert Architects. We created a characterful logotype and a bespoke cut of Super Grotesk for Kettle's Yard to use, which was then developed across a broad range of printed communications materials for which we created templates. To capture the beauty of the house, we art-directed new photography of Kettle's Yard by Ed Park.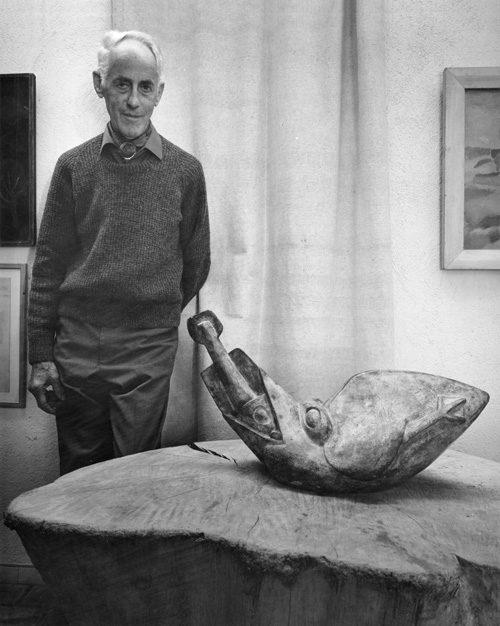 The extension, built in 1970, was designed by Sir Leslie Martin, one of the most prominent modernist British architects of the twentieth century. He was perhaps best known for the design of the Royal Festival Hall, and was made head of the University of Cambridge's Architecture School in 1956.