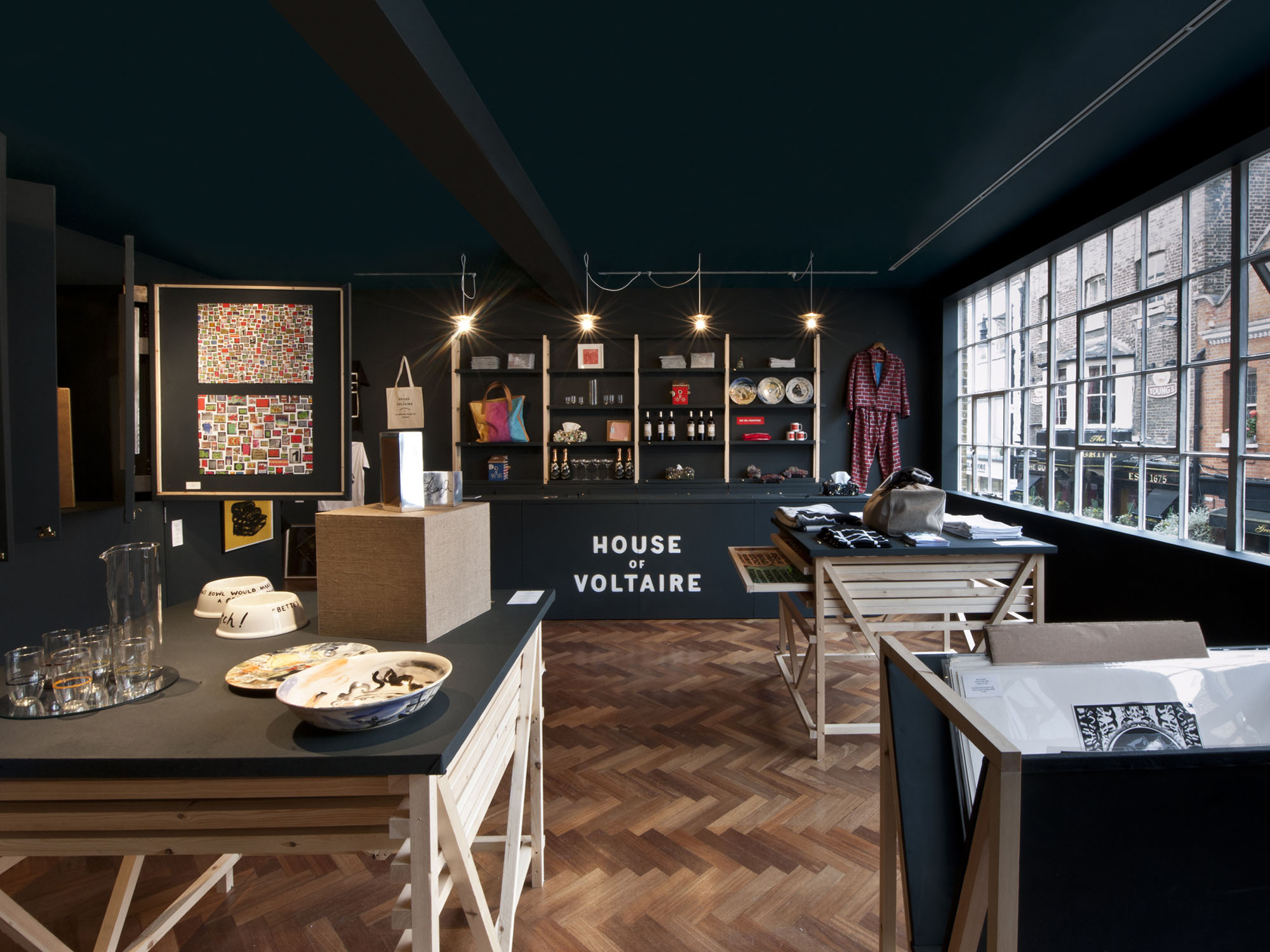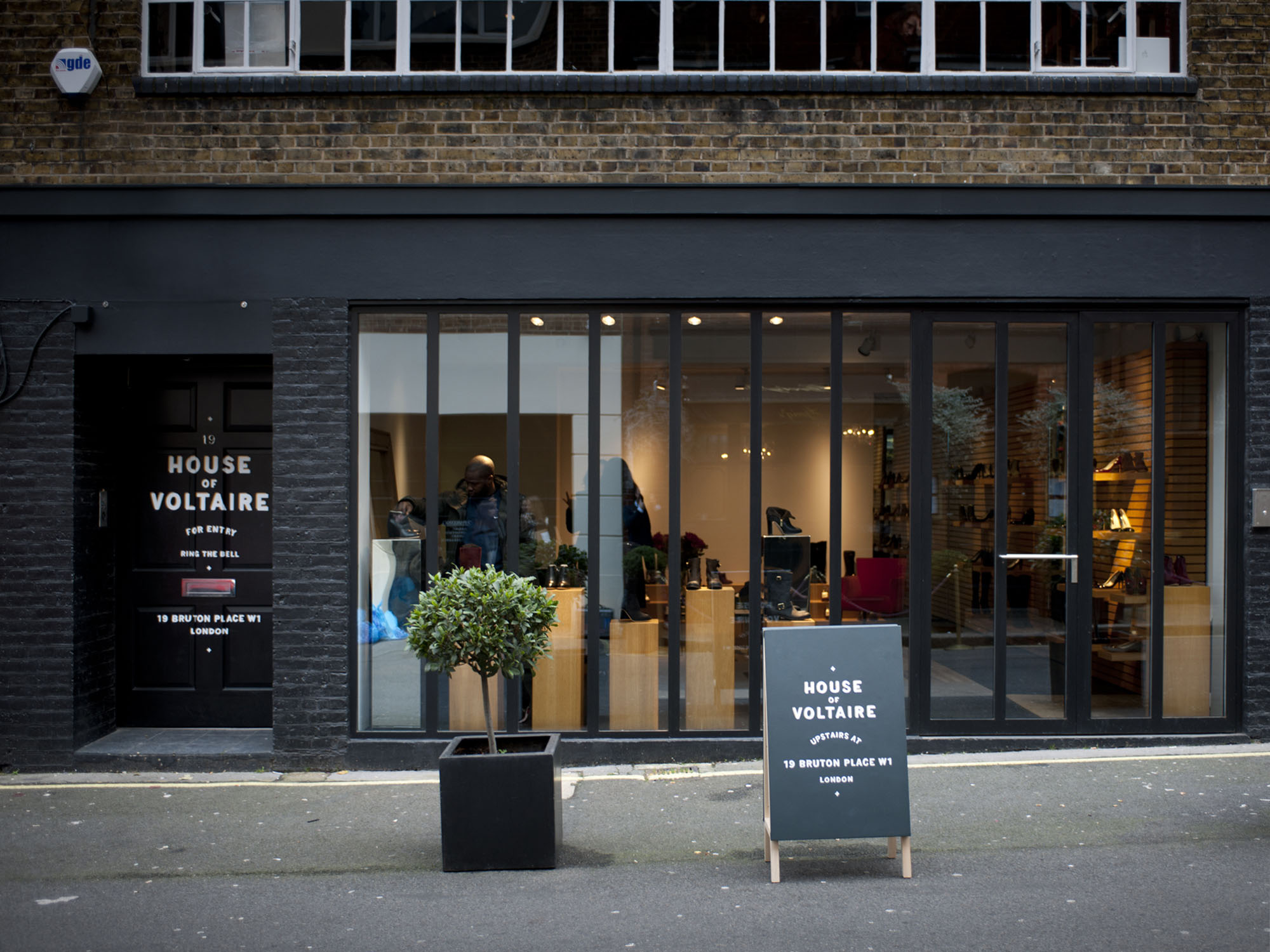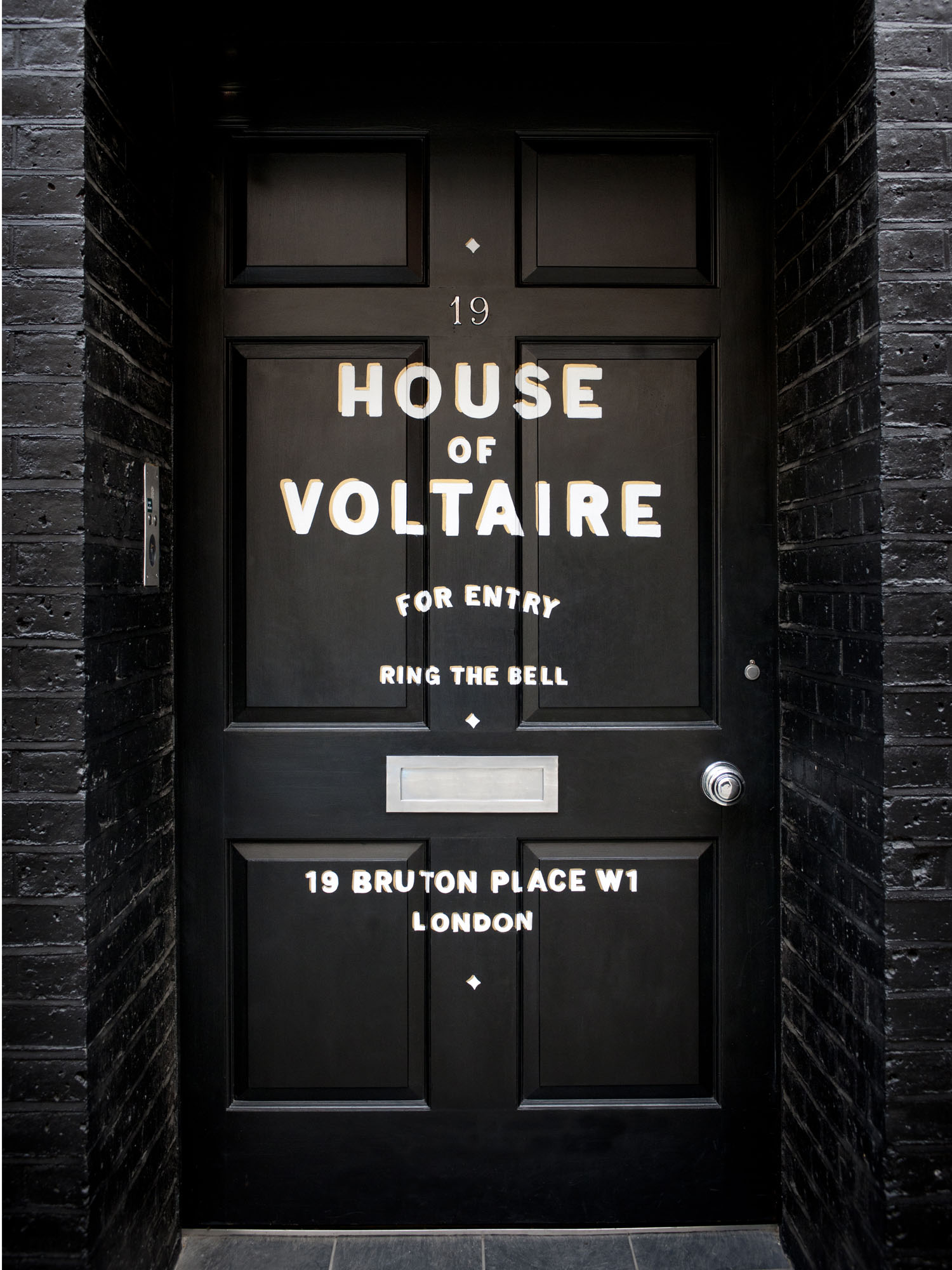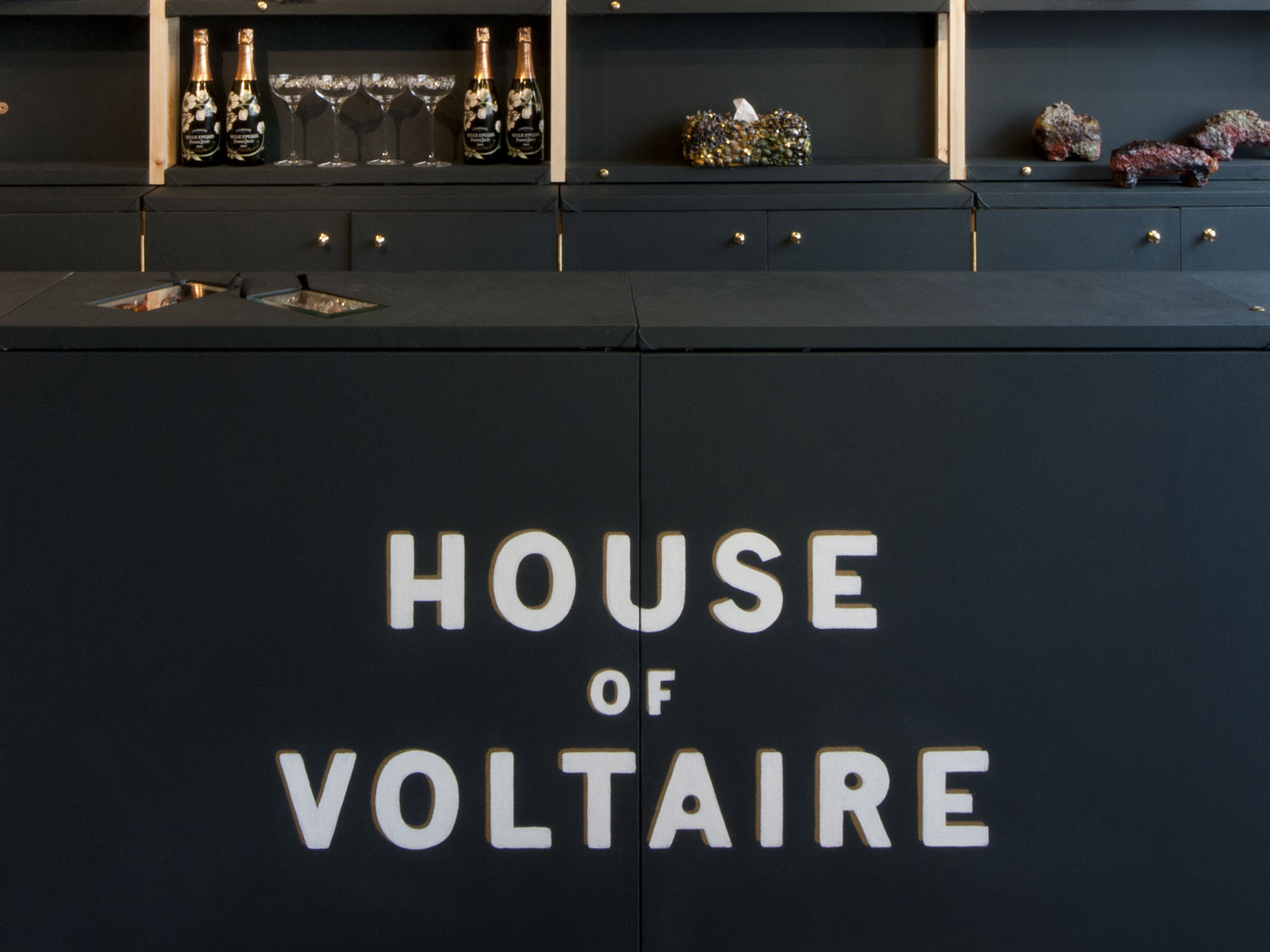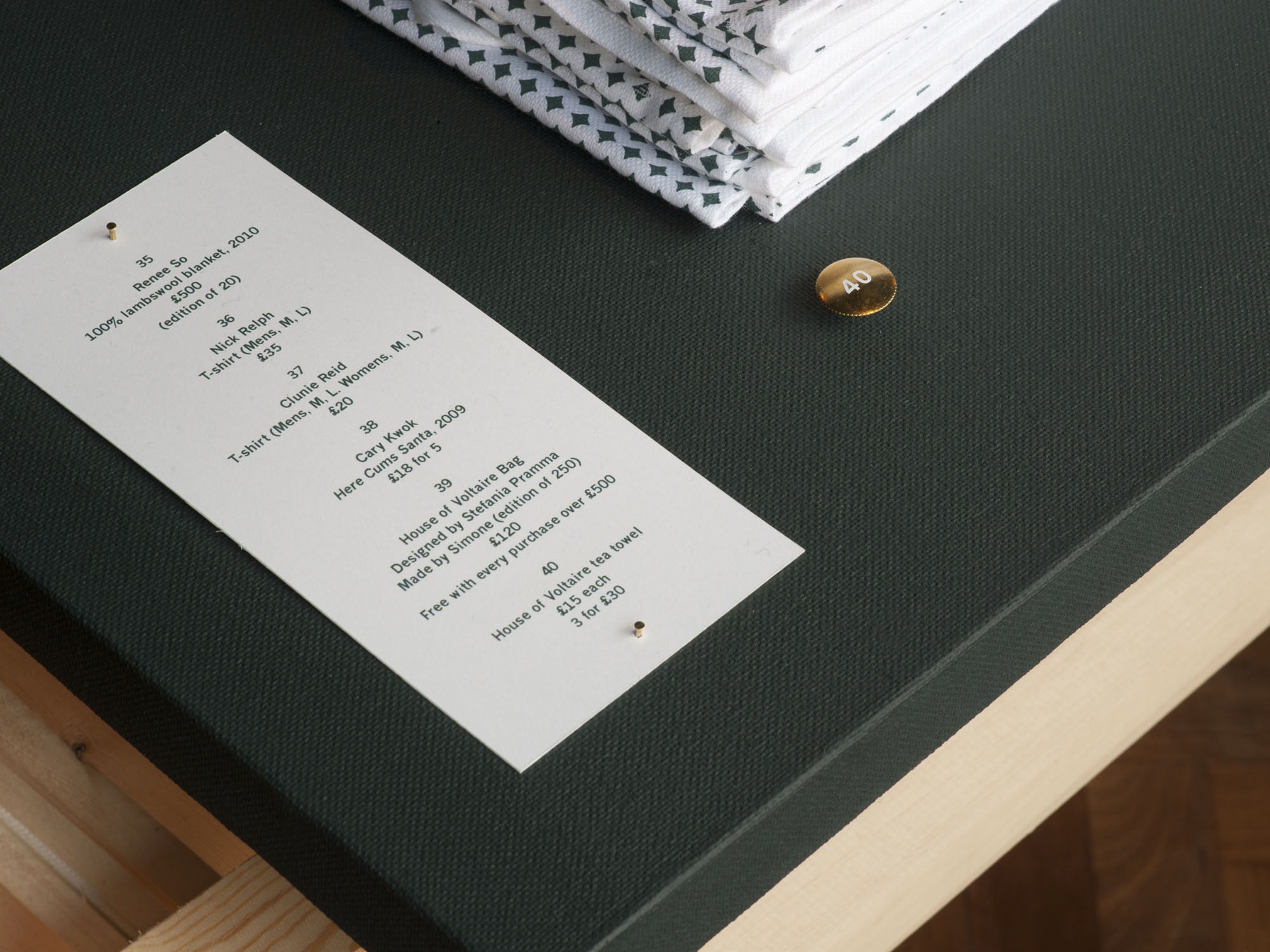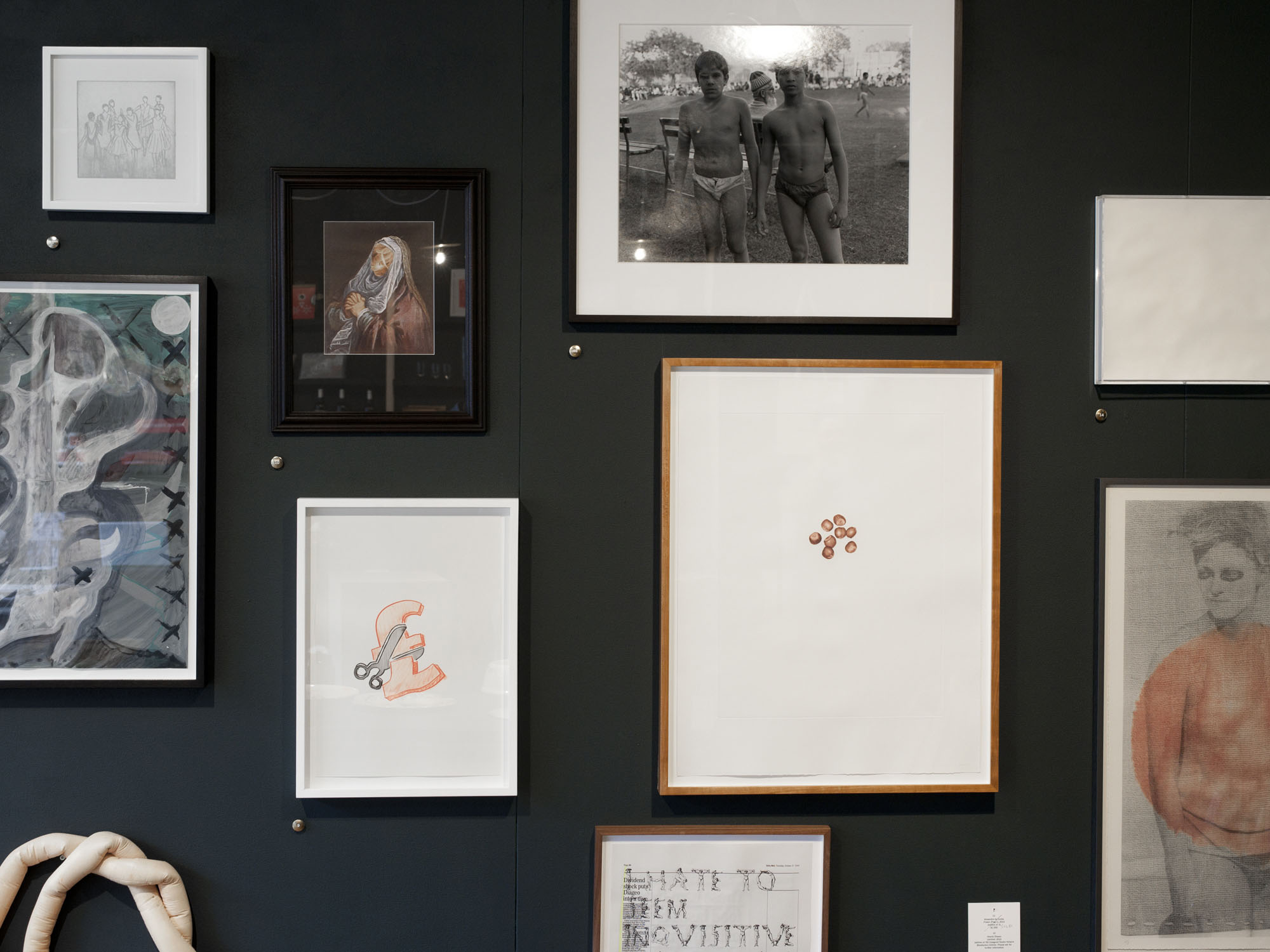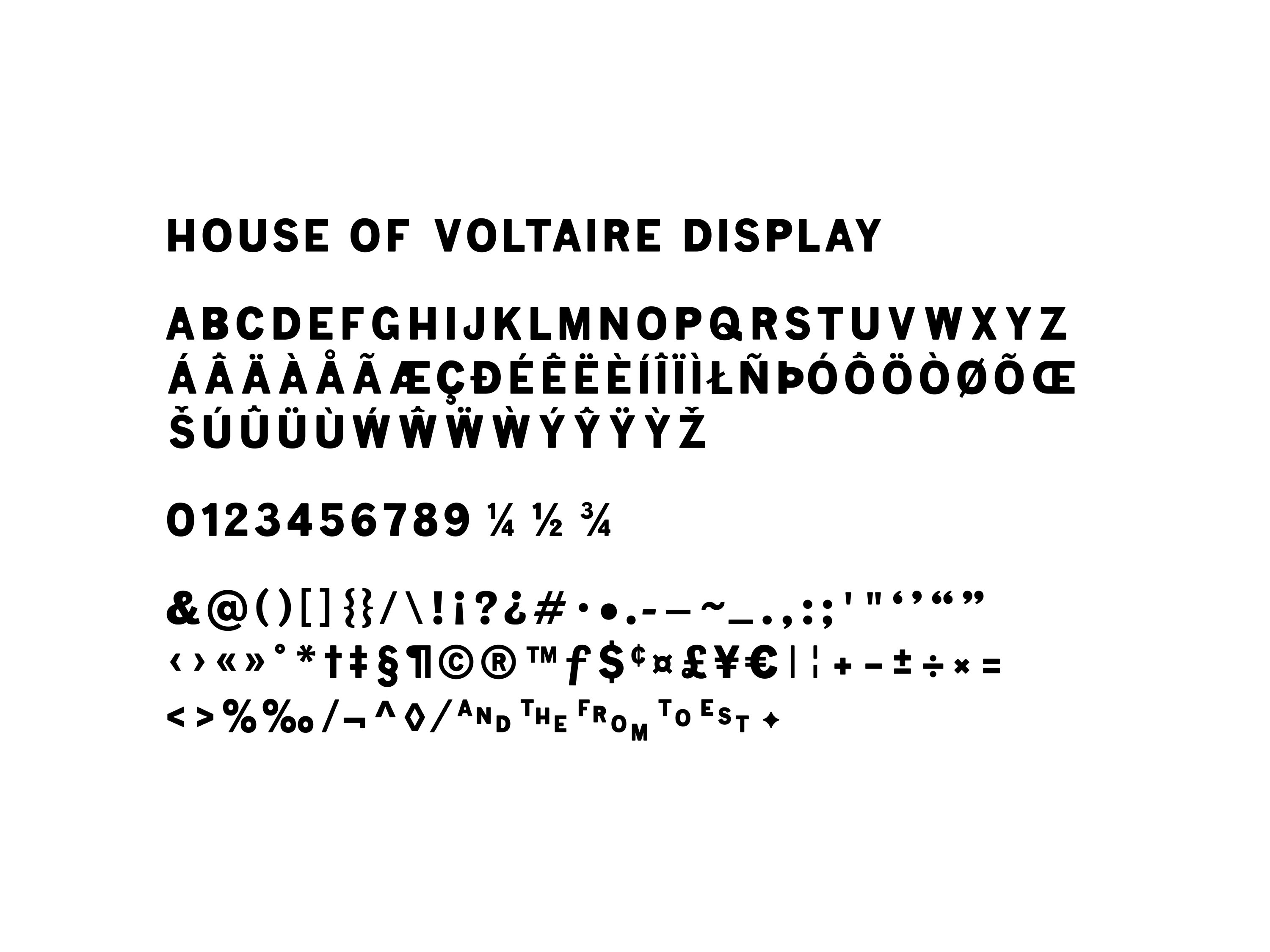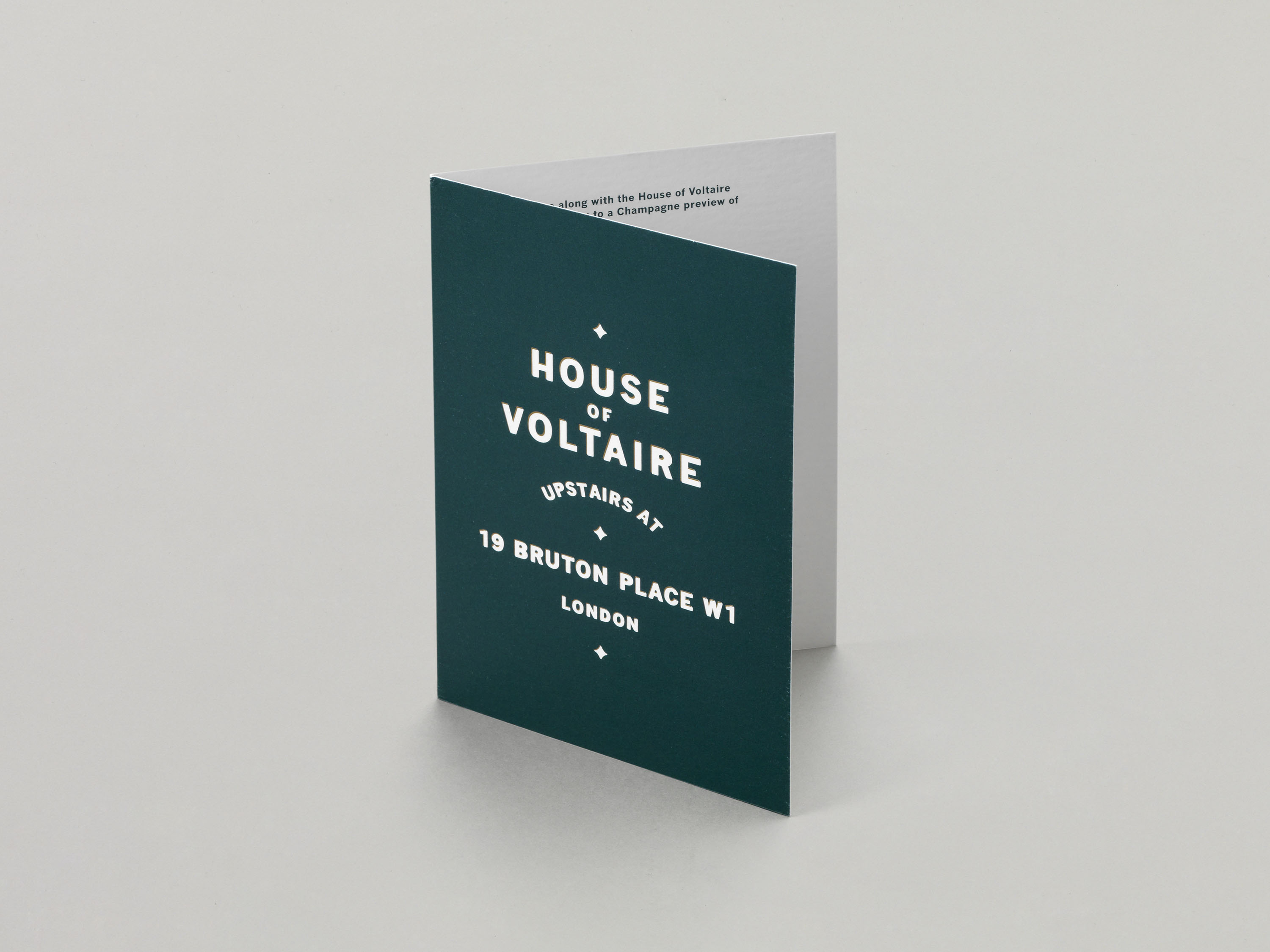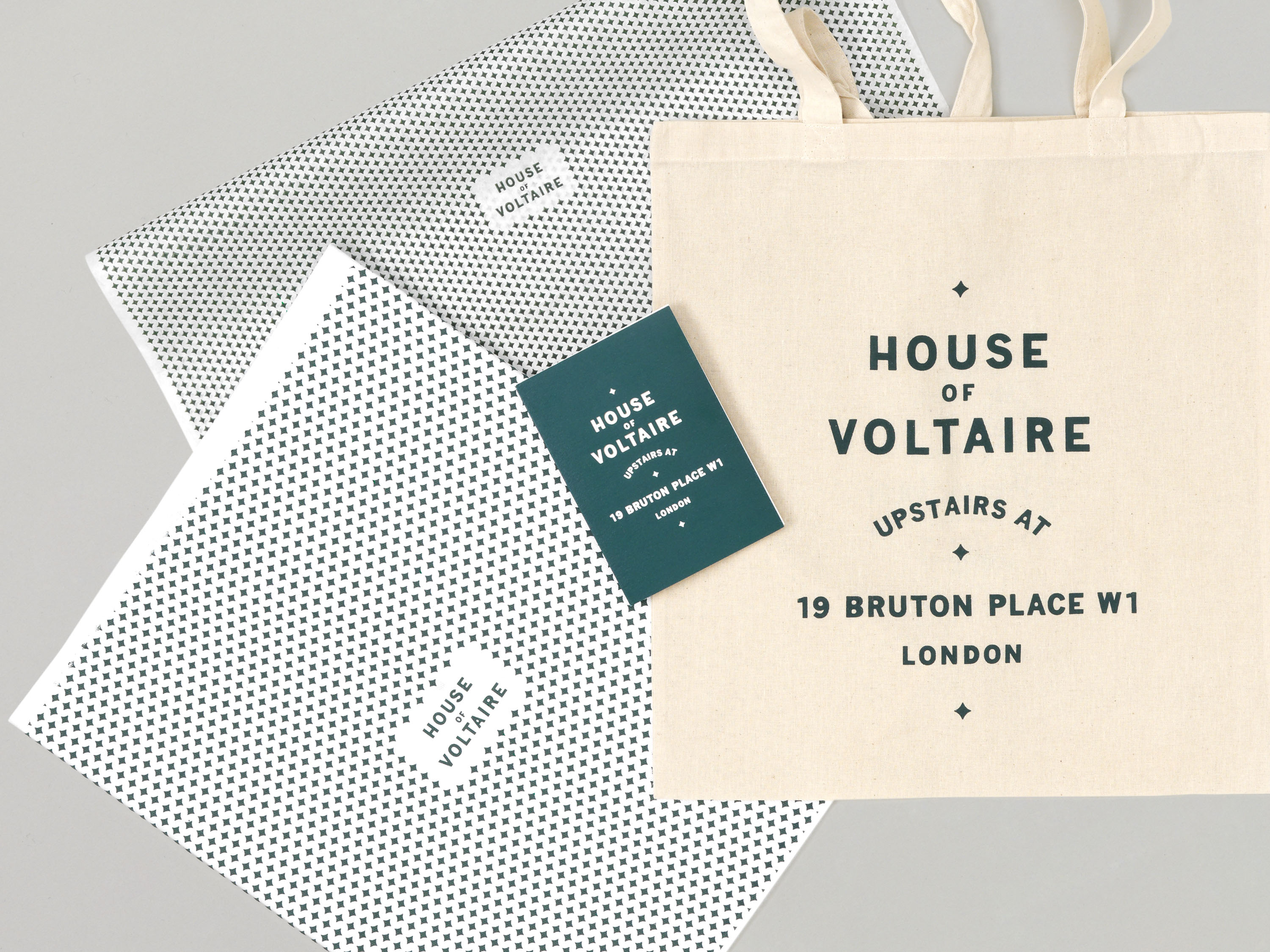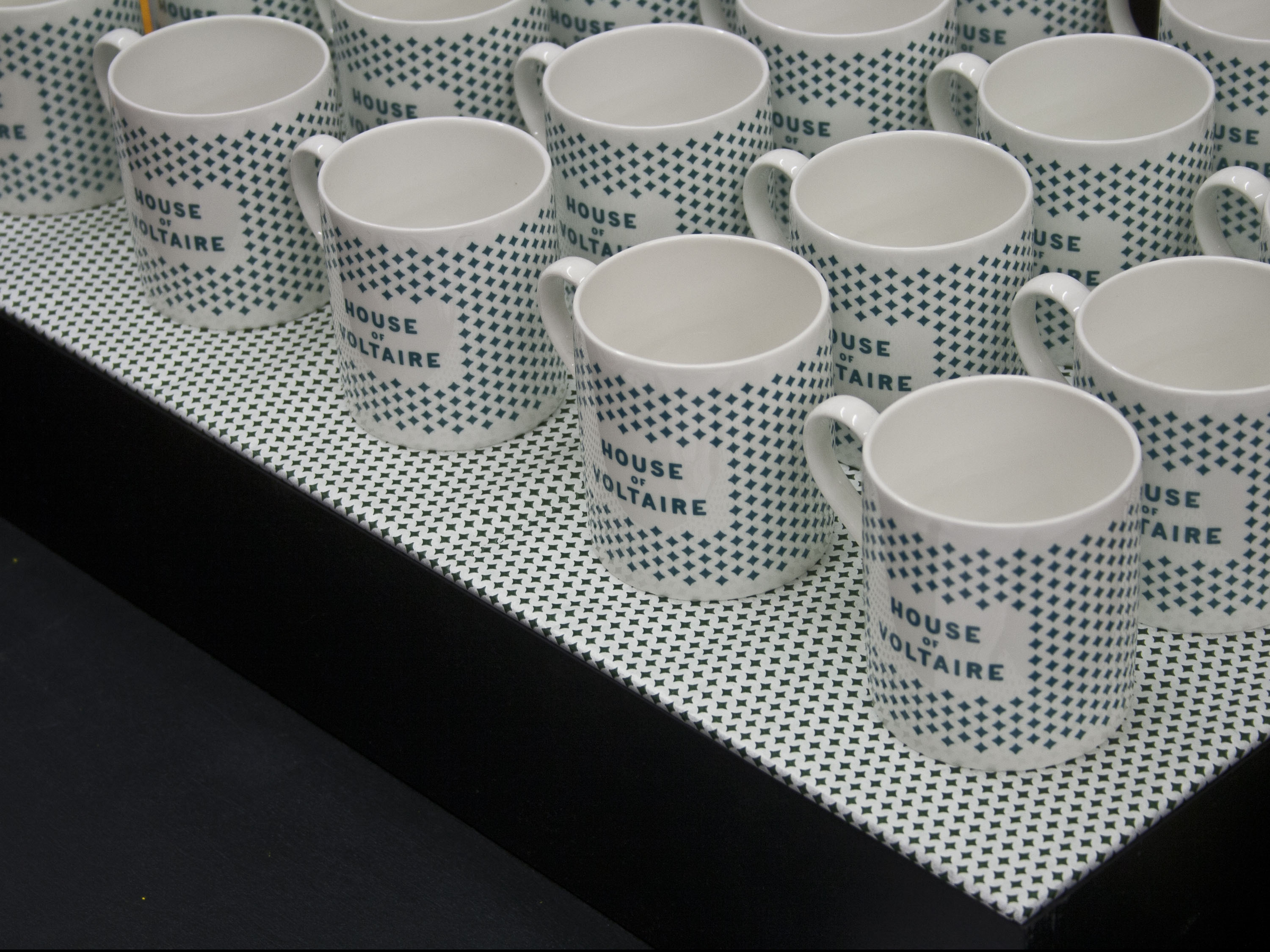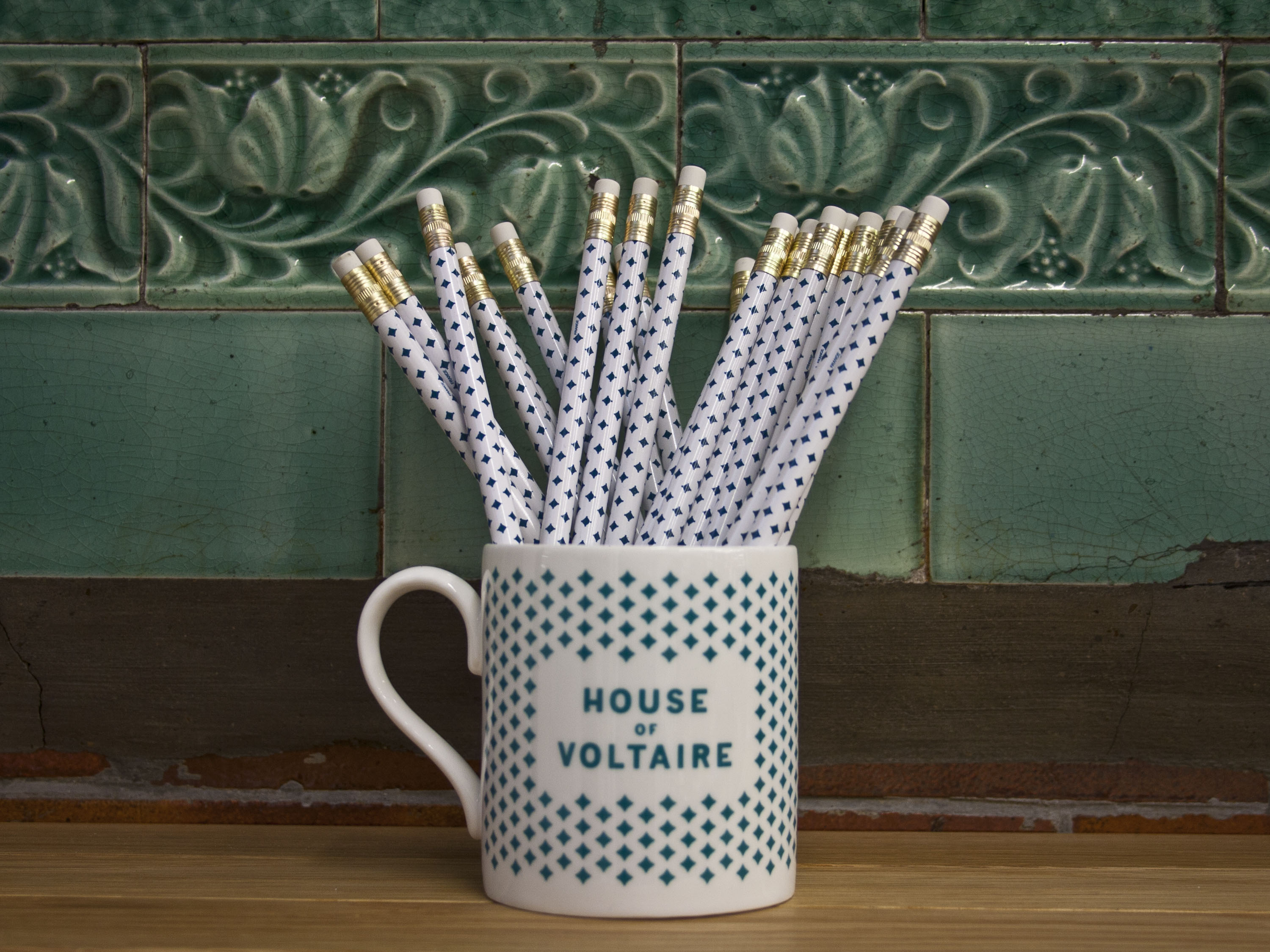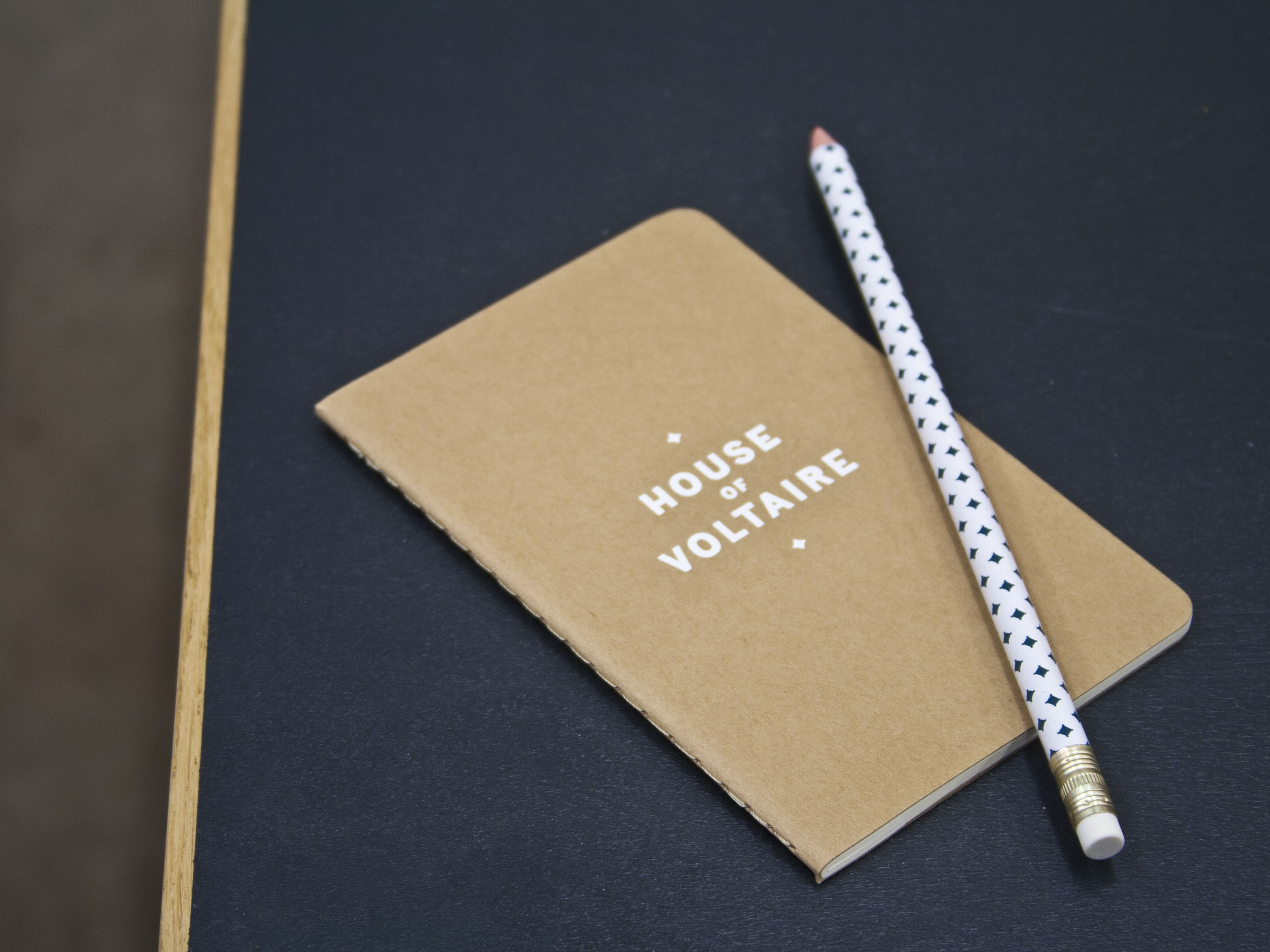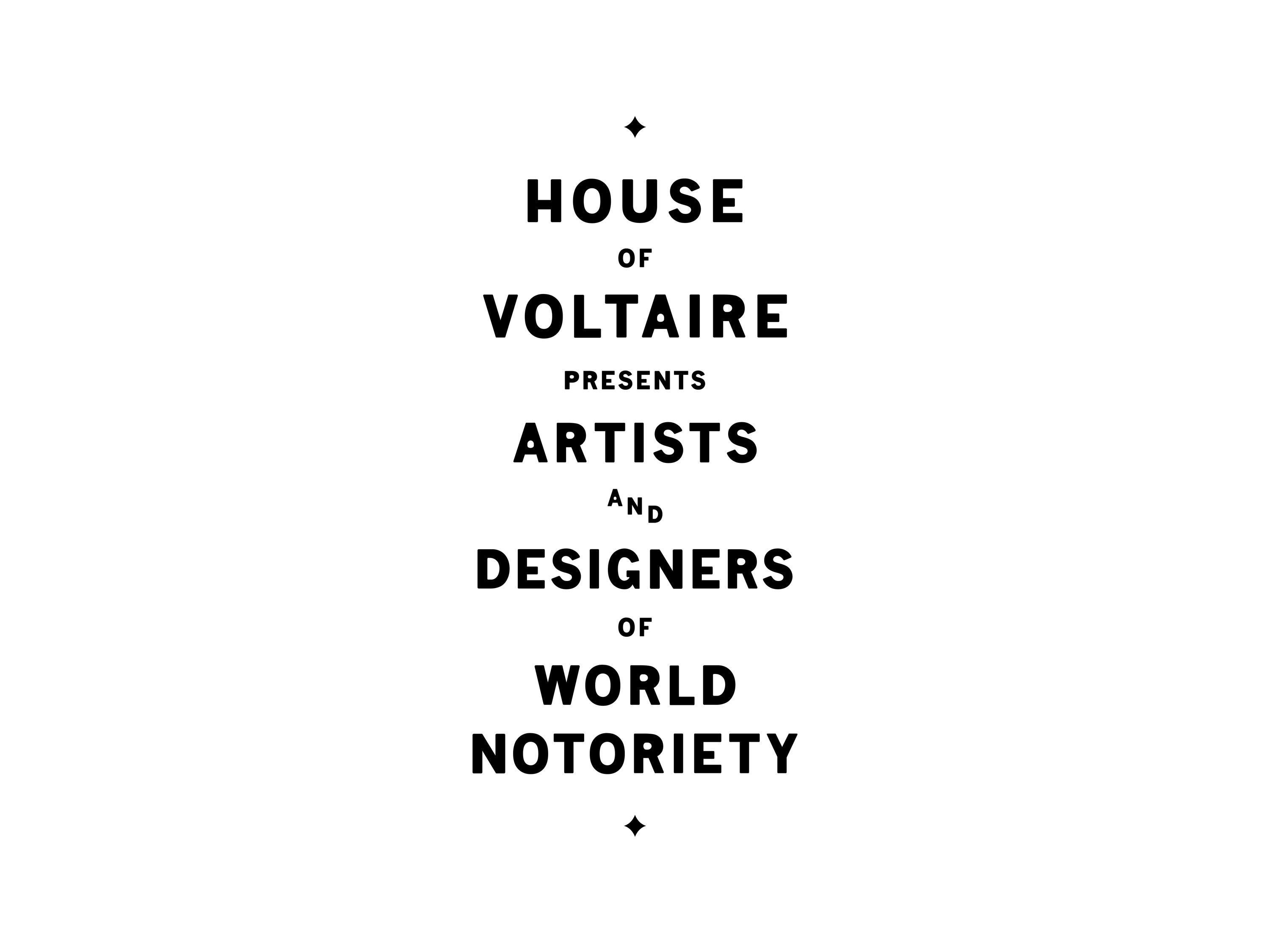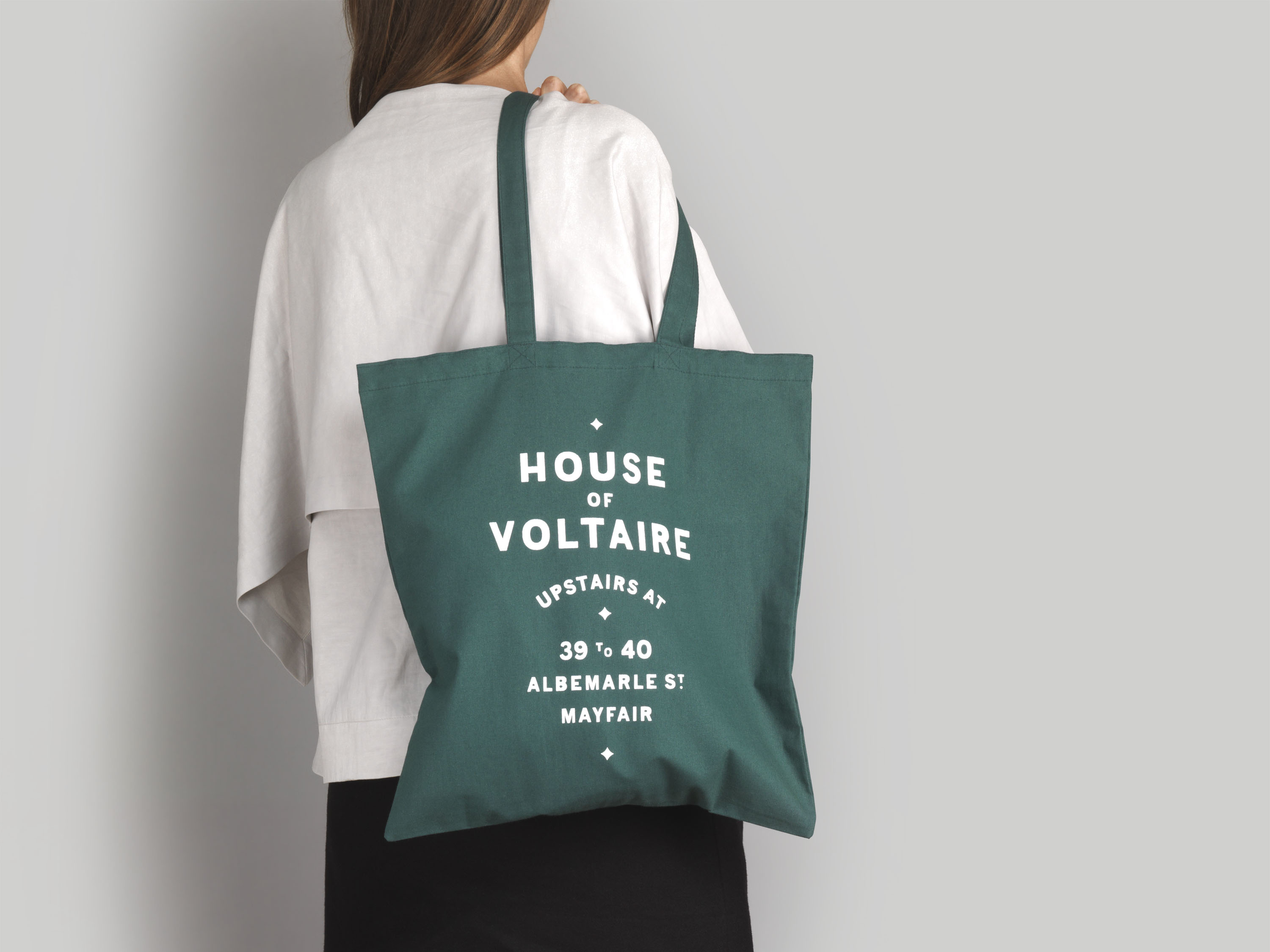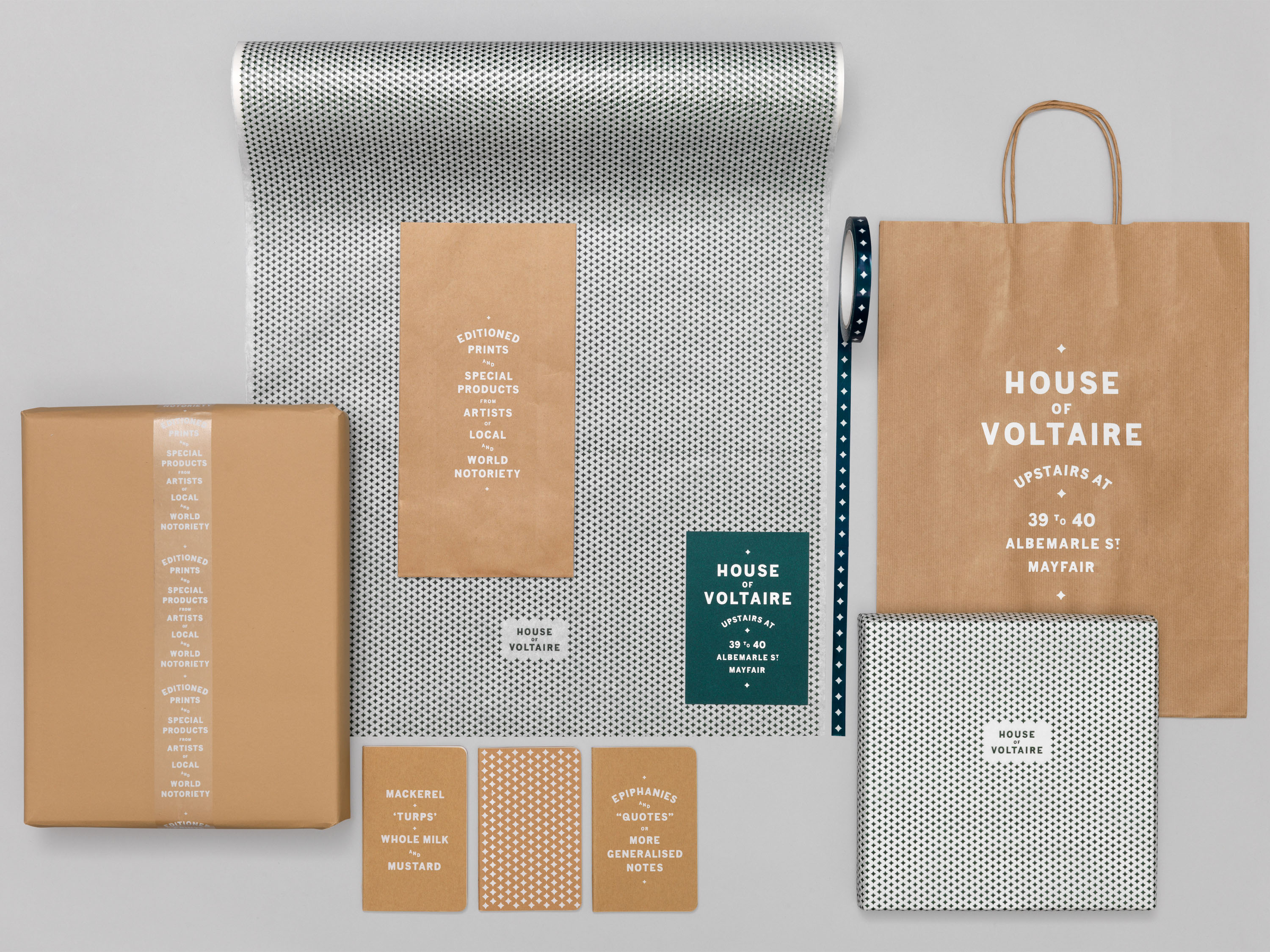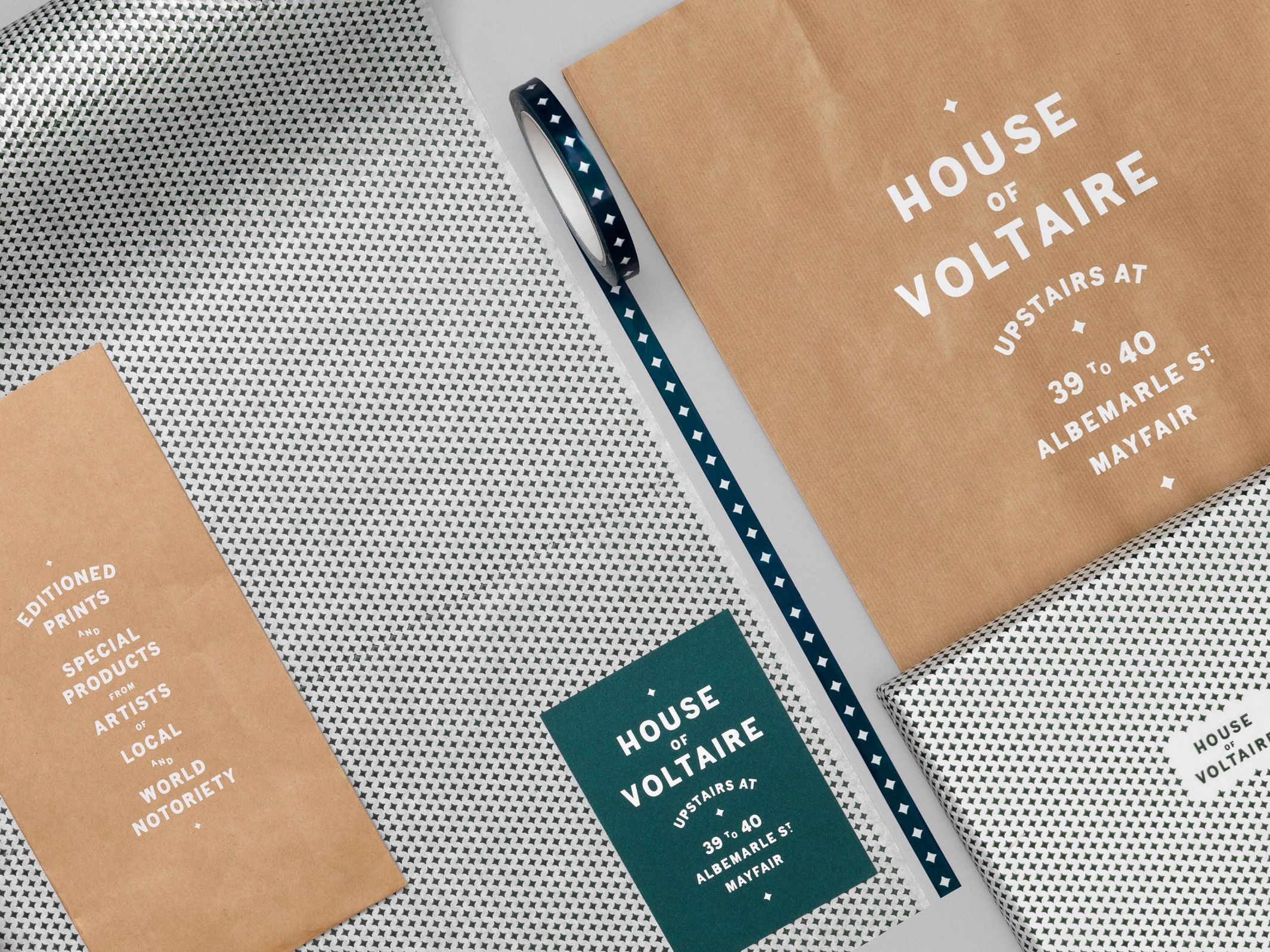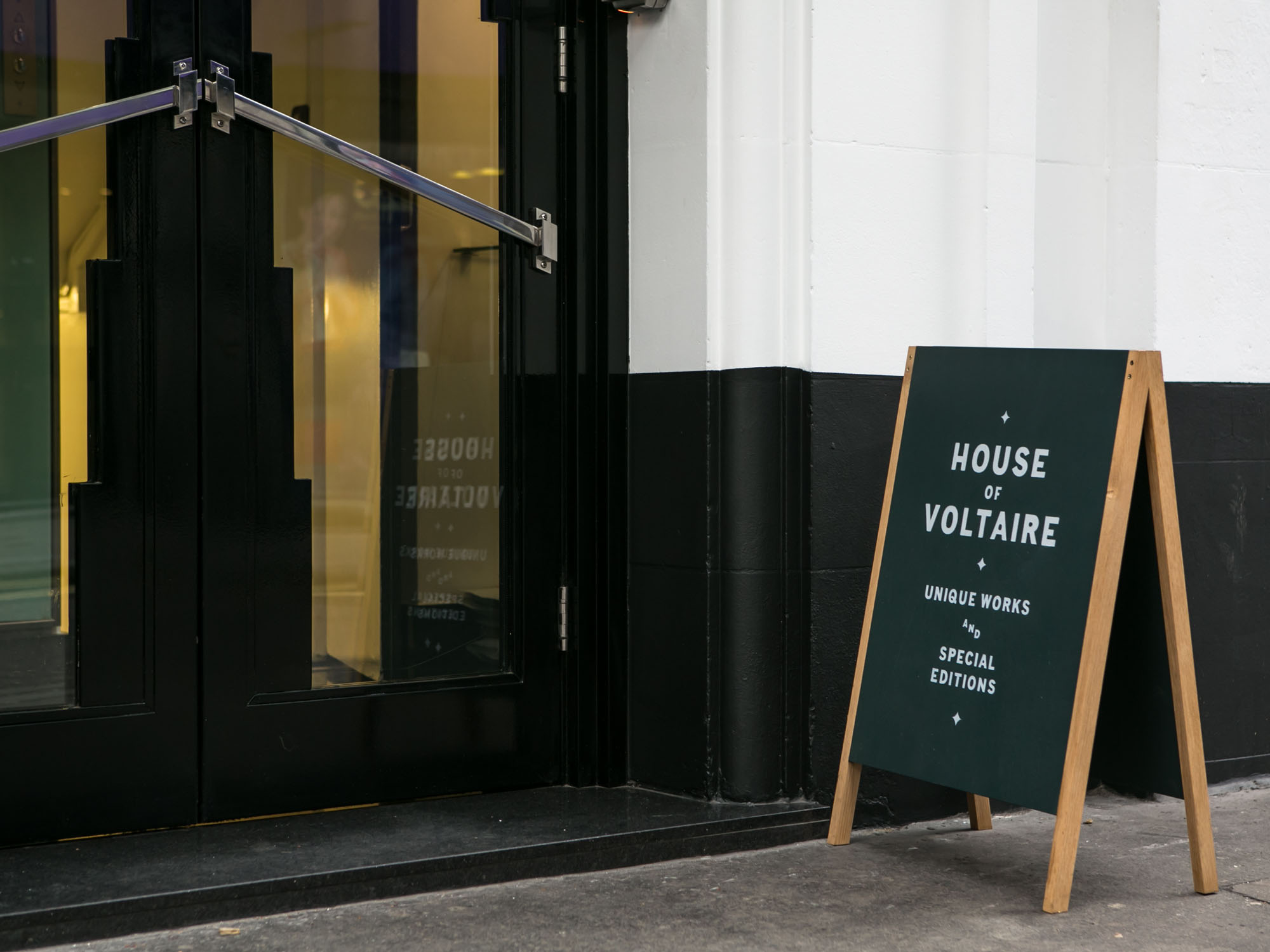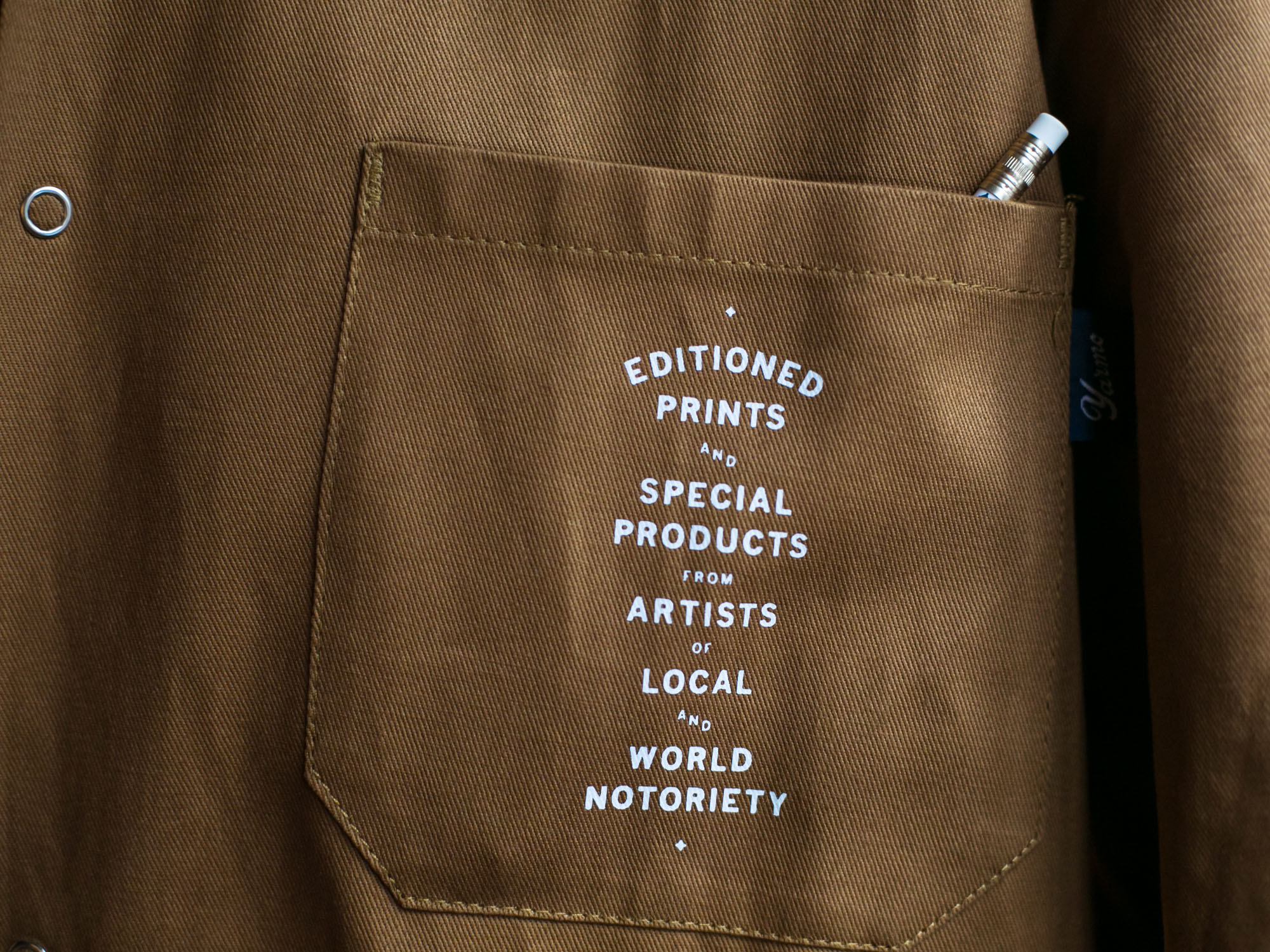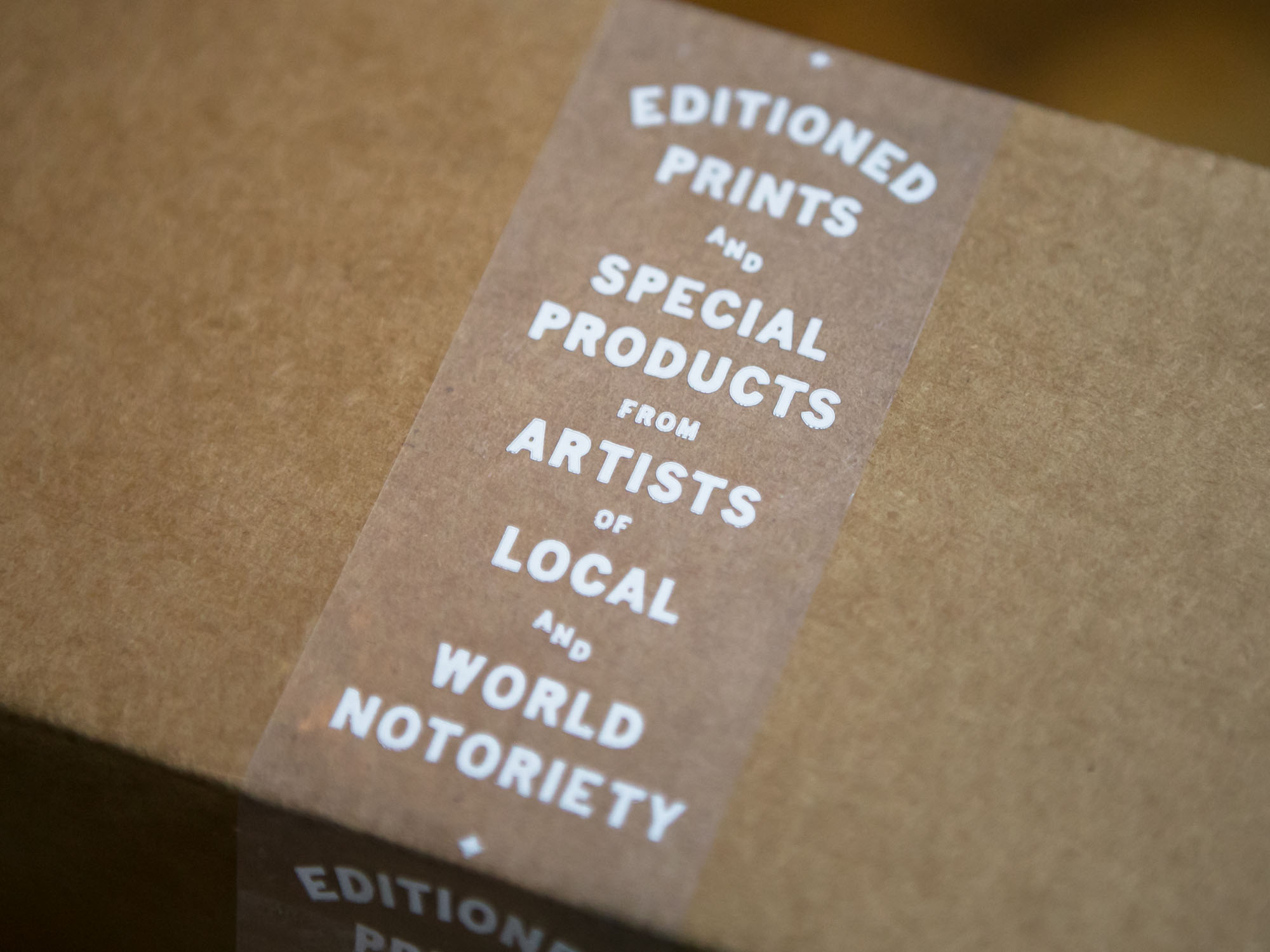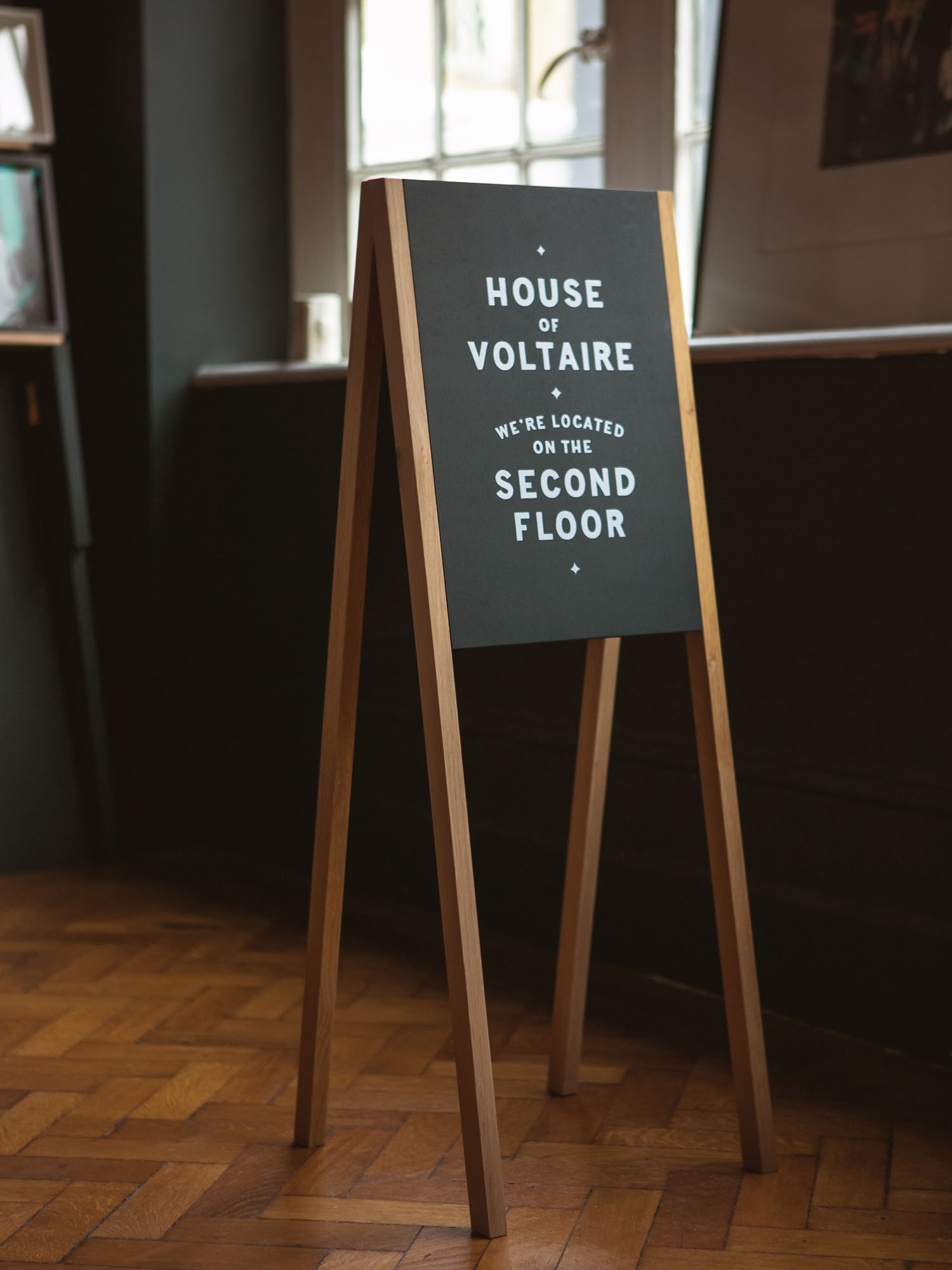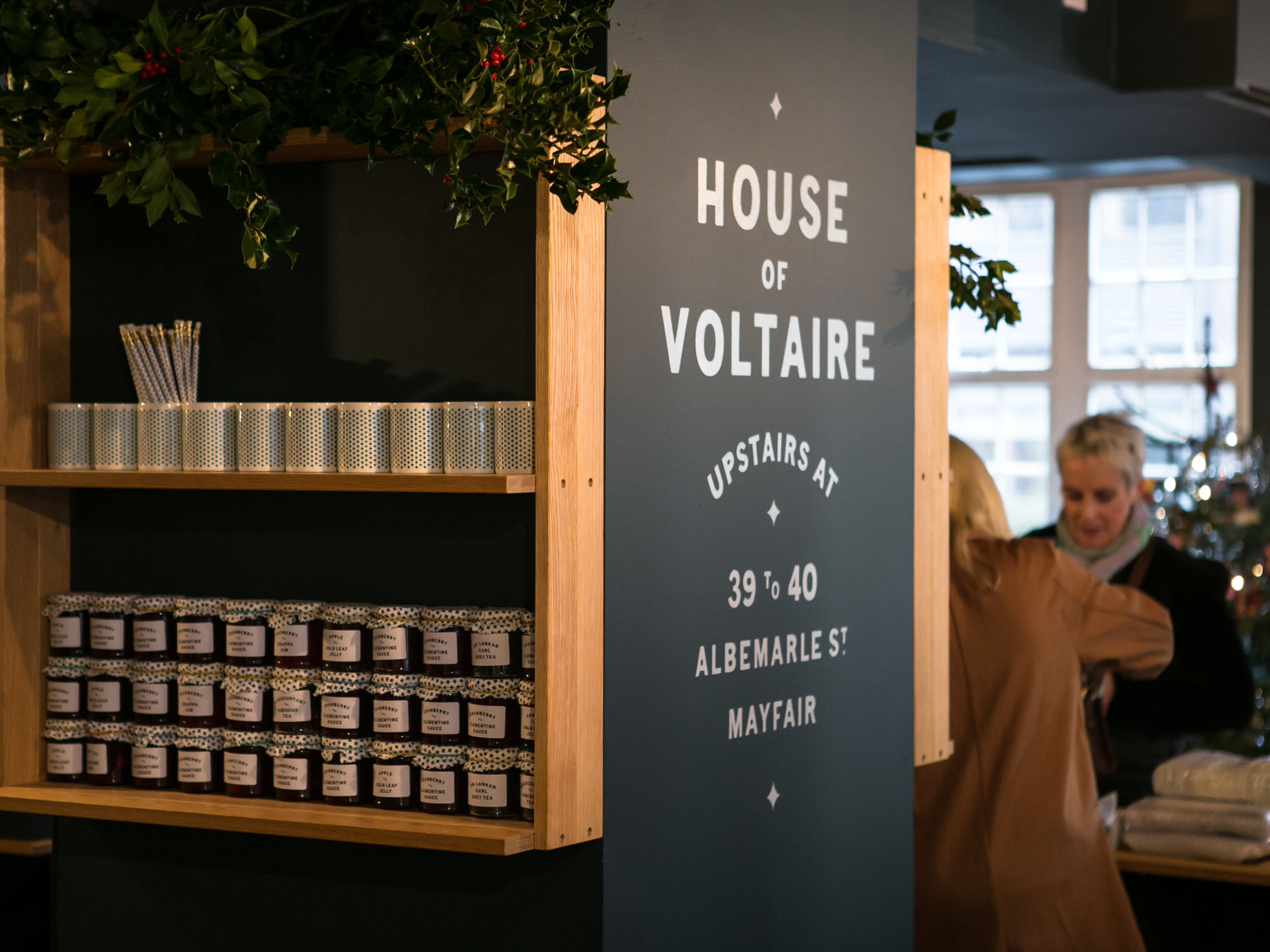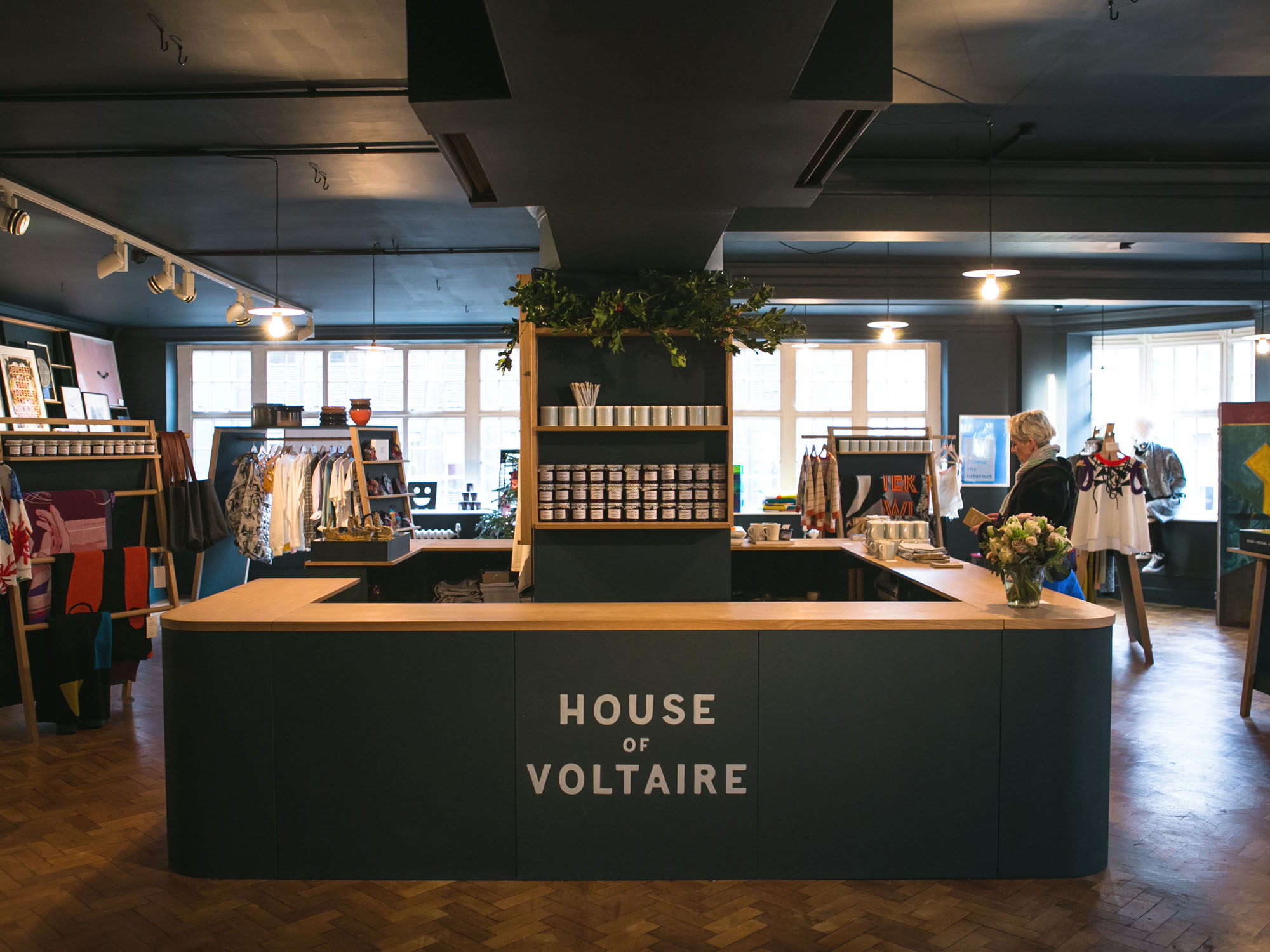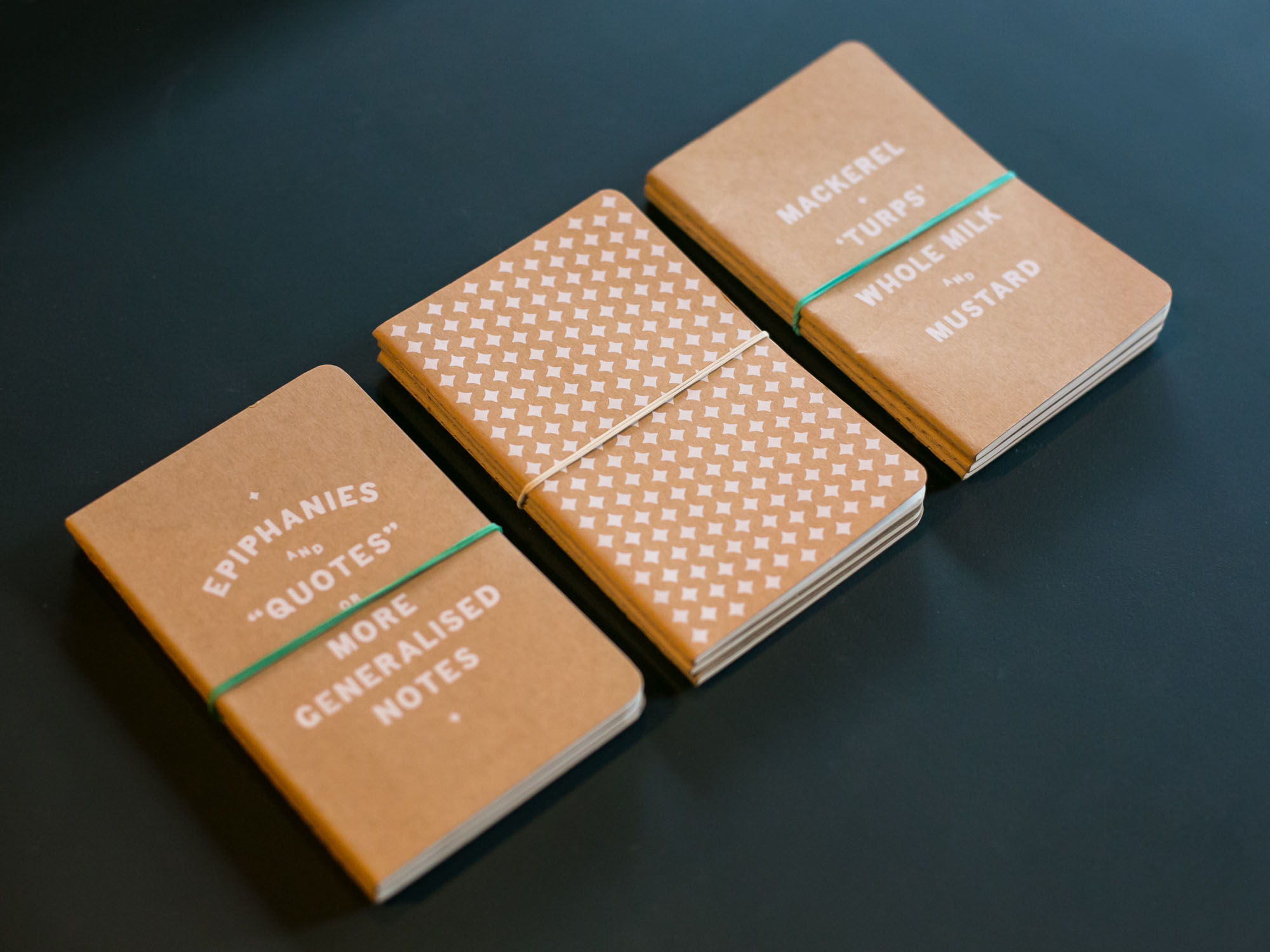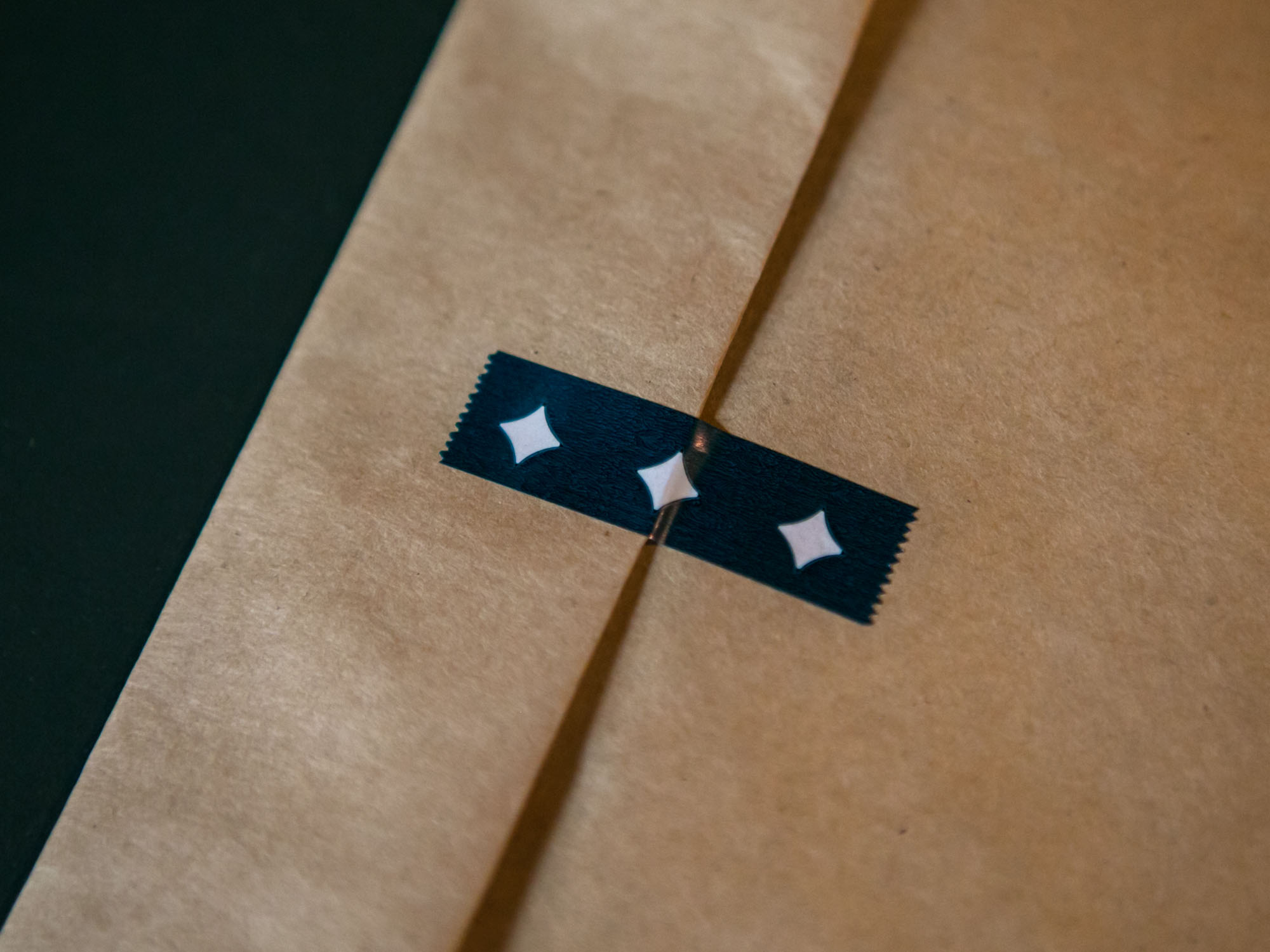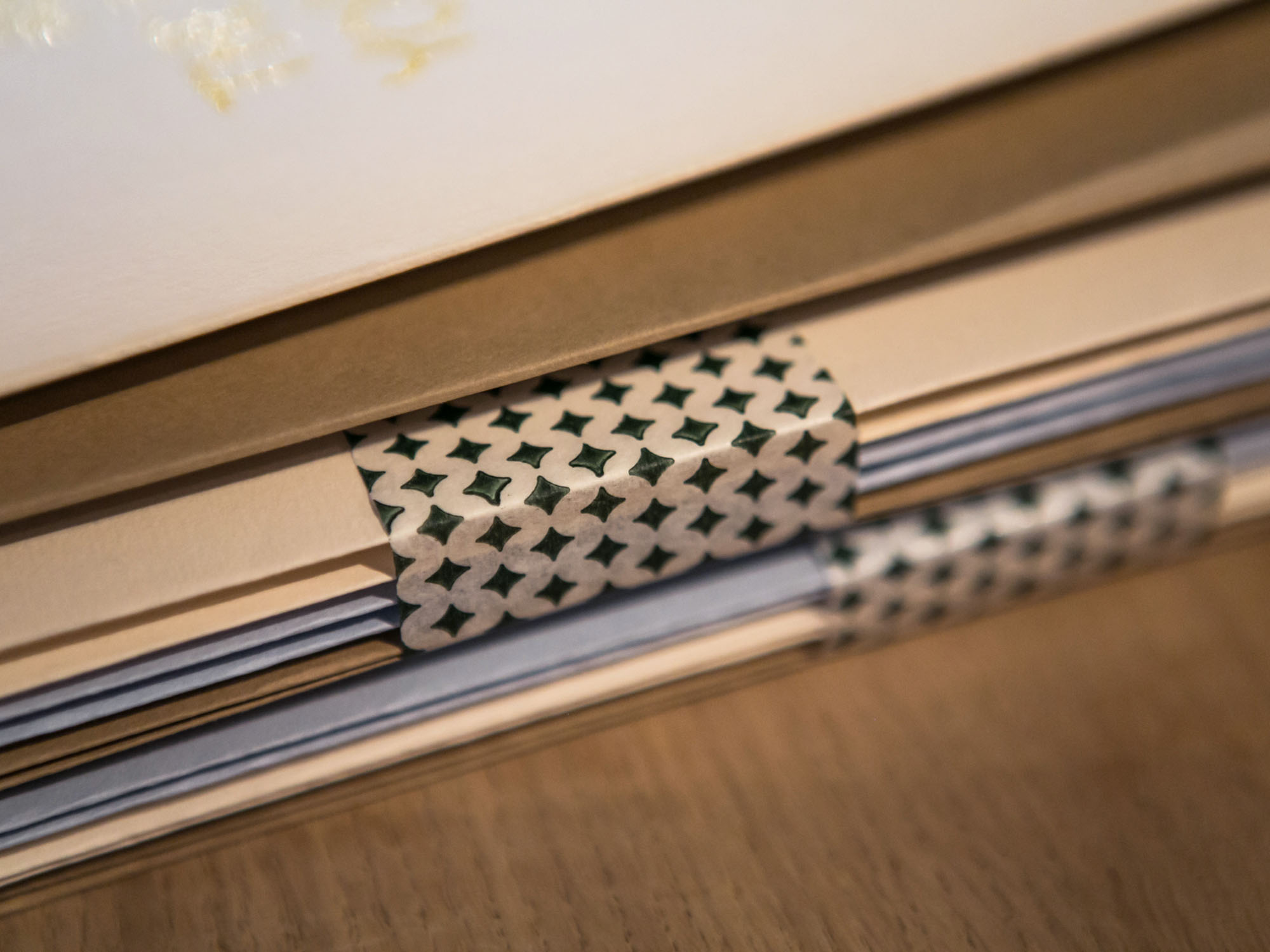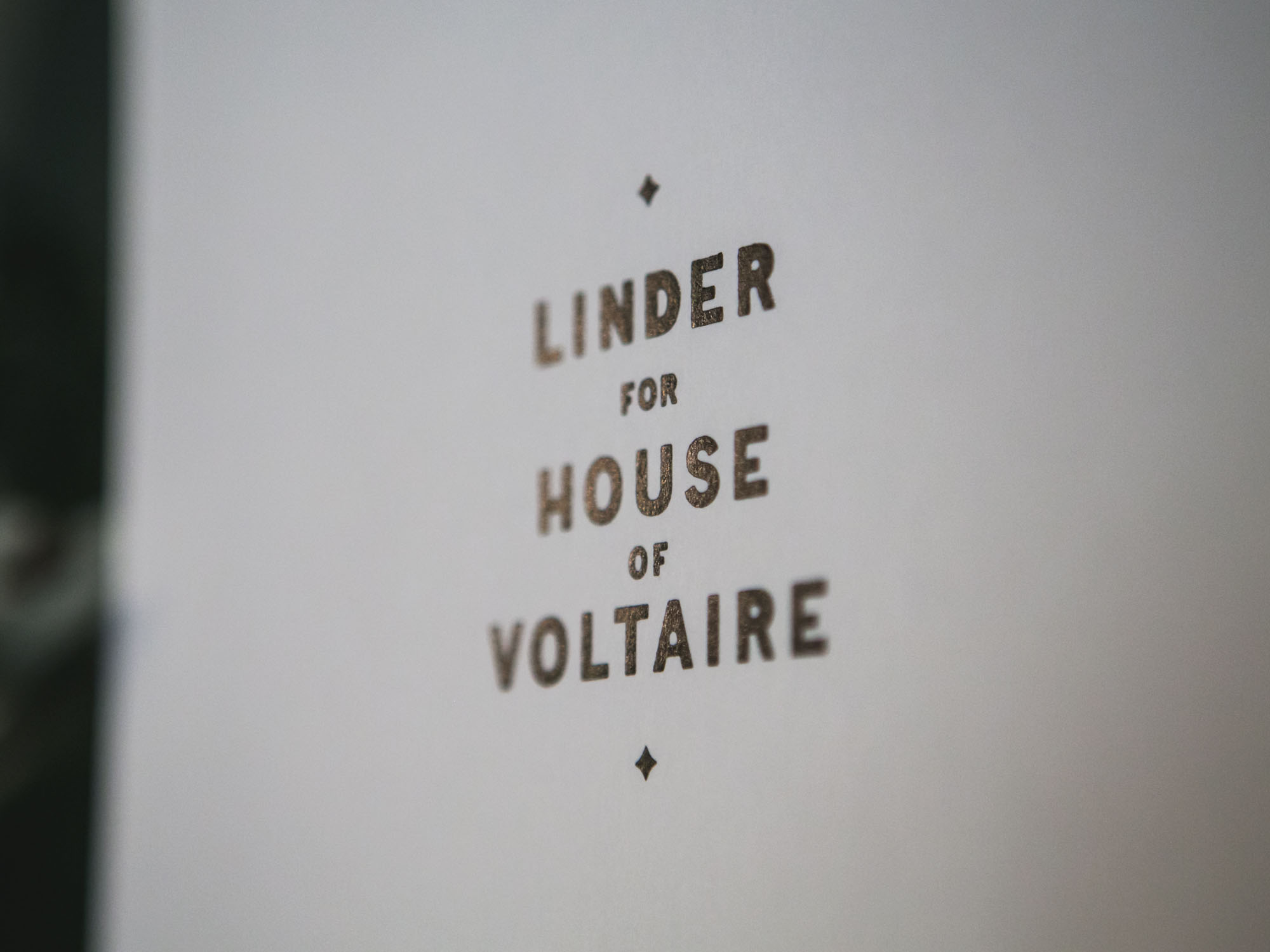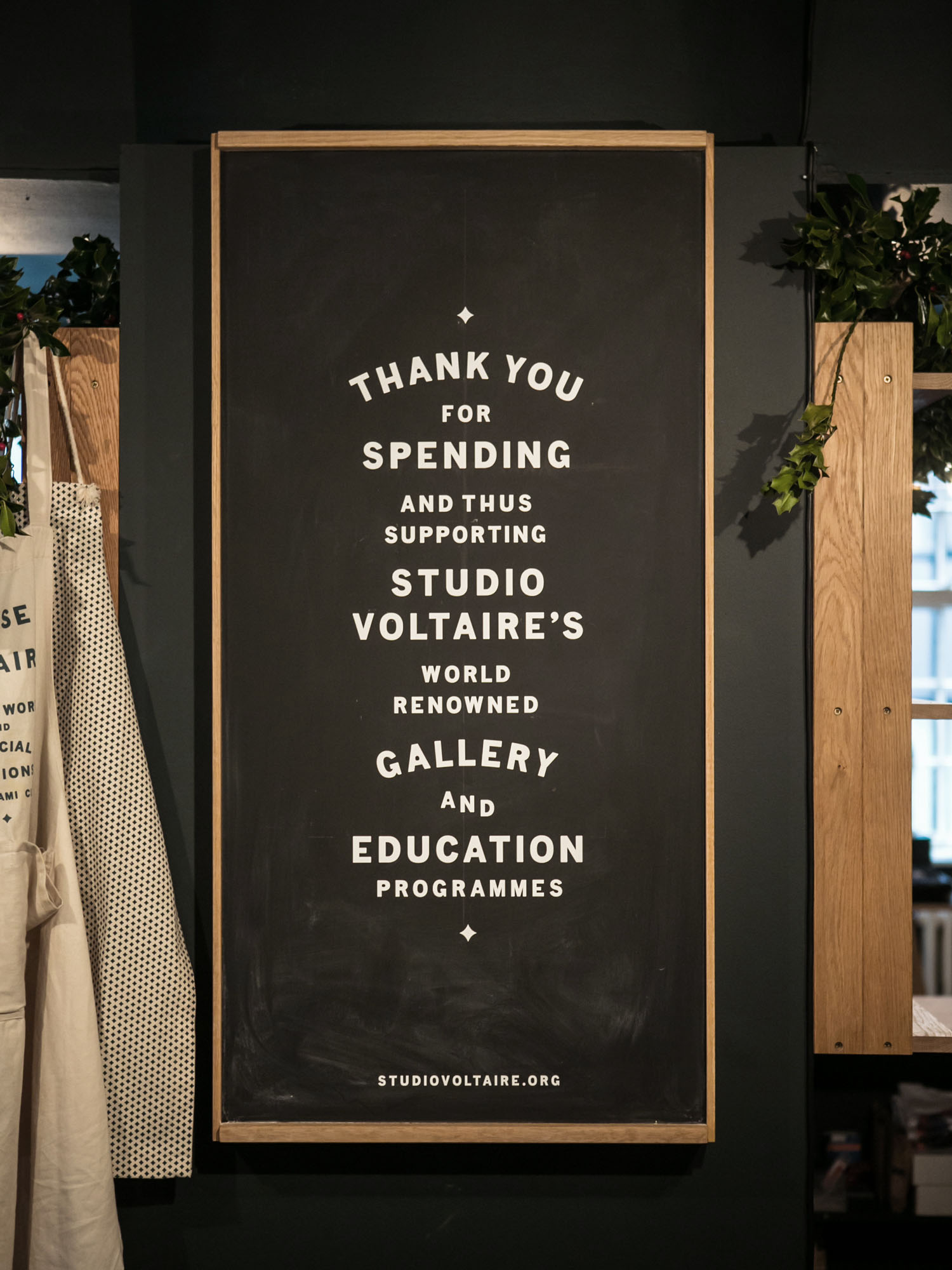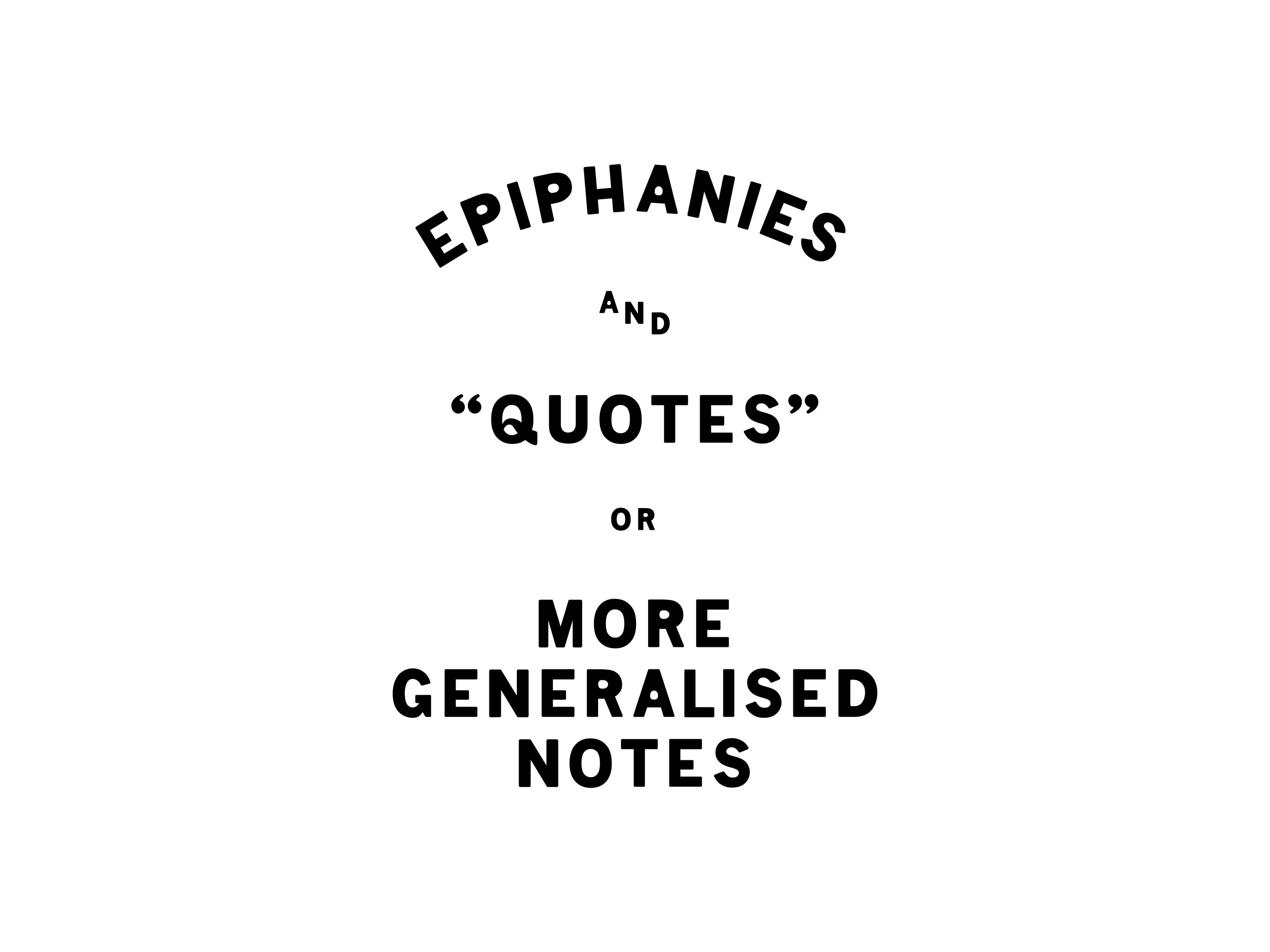 House of Voltaire is a shop selling artworks and objects by leading contemporary artists in aid of Studio Voltaire, a South London-based non-profit arts organisation. First launched in 2010, it initially operated as an annual pop-up in venues across Mayfair, before opening a permanent store within Studio Voltaire's redeveloped building in October 2021. The shop's ethos is a cross between Keith Haring's Pop Shop and an old-fashioned London boutique, and it sells a range of products, from stocking-filler stickers and phone cases to textiles, editions, furniture and unique artworks.
Our identity for the shop encompasses a broad range of items, from traditional handwritten signage on the front door and interiors to packaging items such as bags, tissue paper and staff overalls. The typographic identity includes a bespoke typeface, House of Voltaire Display, that takes cues from letterforms found on painted signage and old shop windows in Mayfair, where the first House of Voltaire was held.
Haring opened his Pop Shop in Downtown Manhattan in 1986, as a place to make his art accessible to anyone – selling affordable merchandise in a decorated space that Haring treated as an extension of his own artwork.