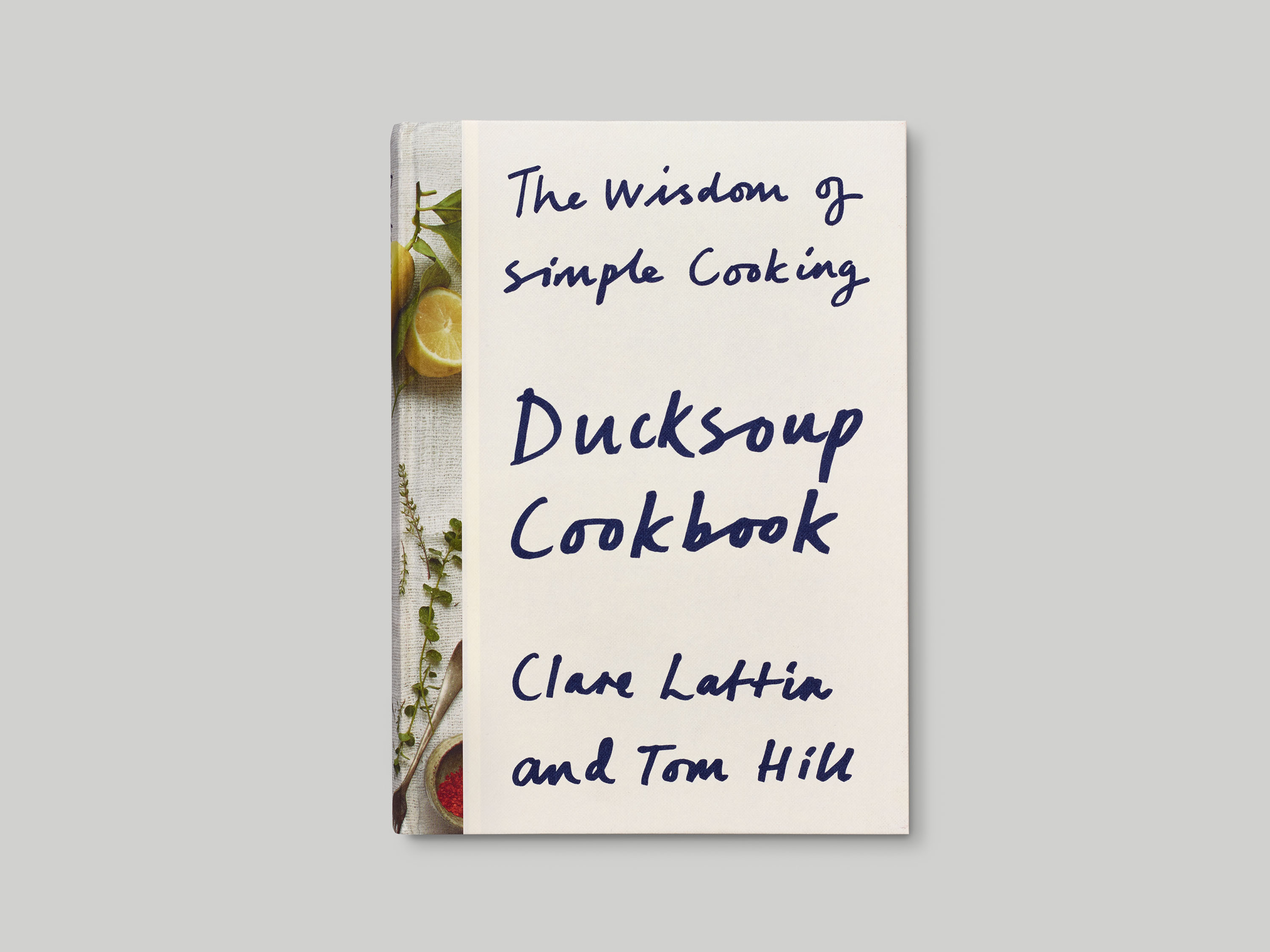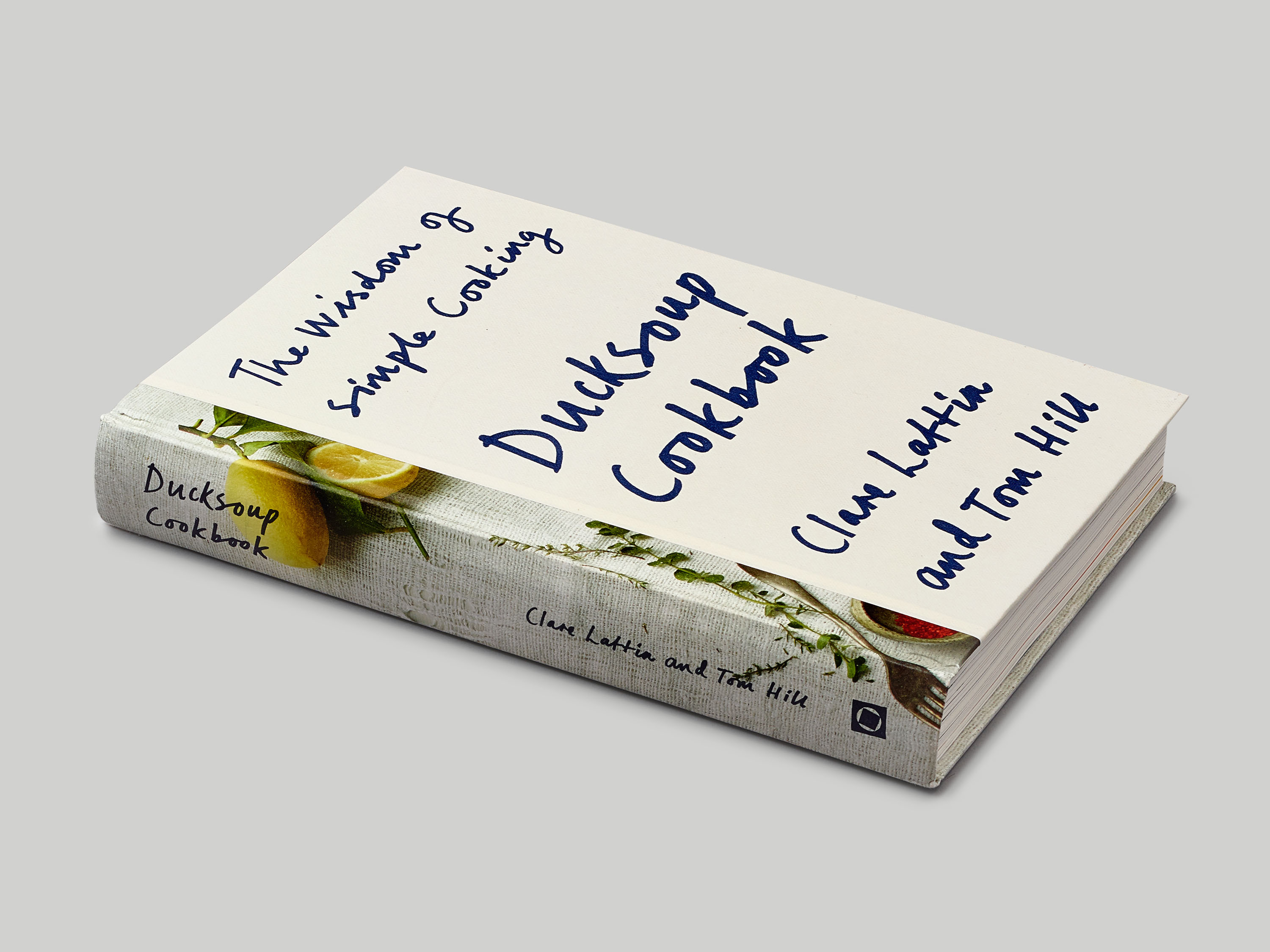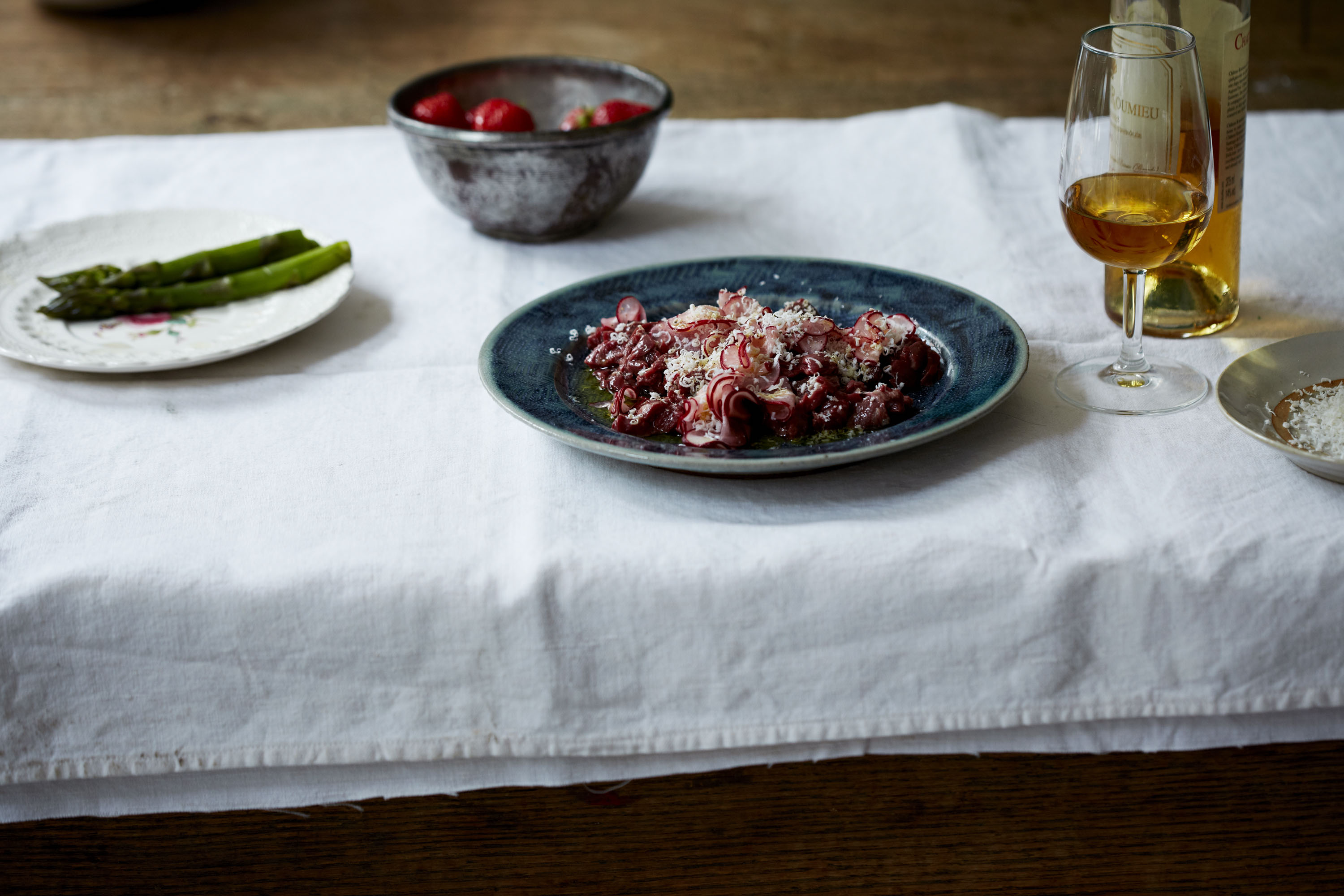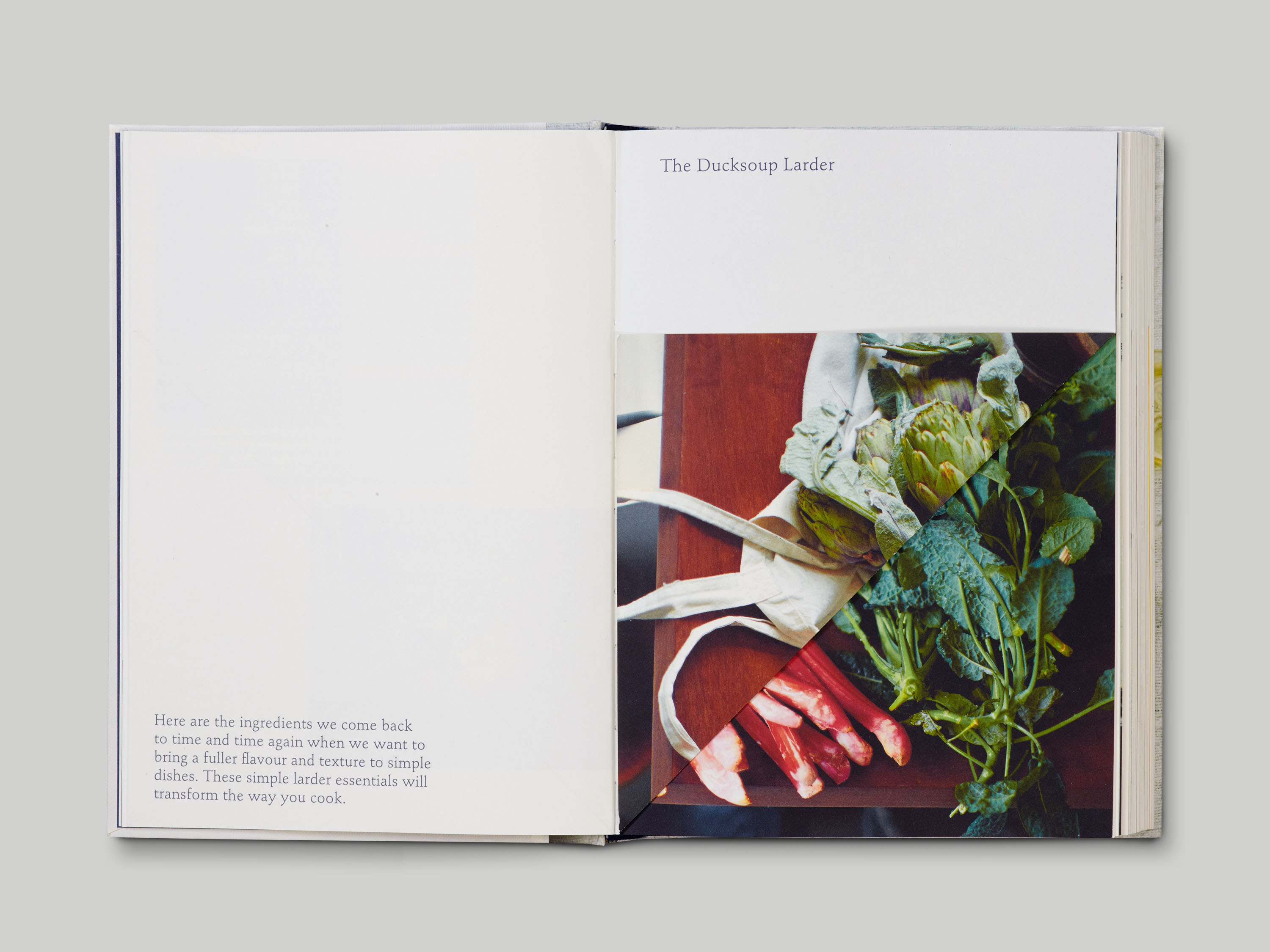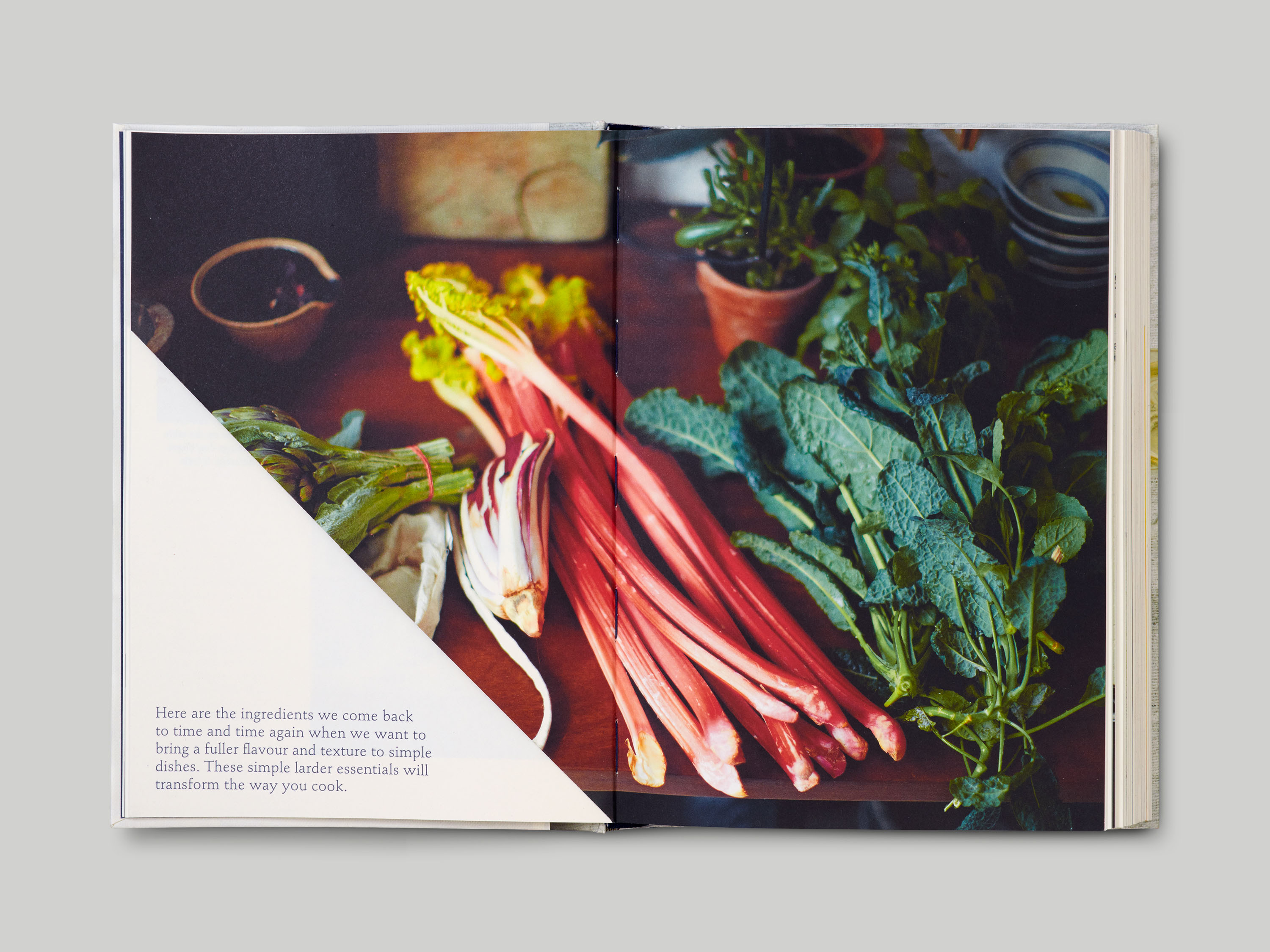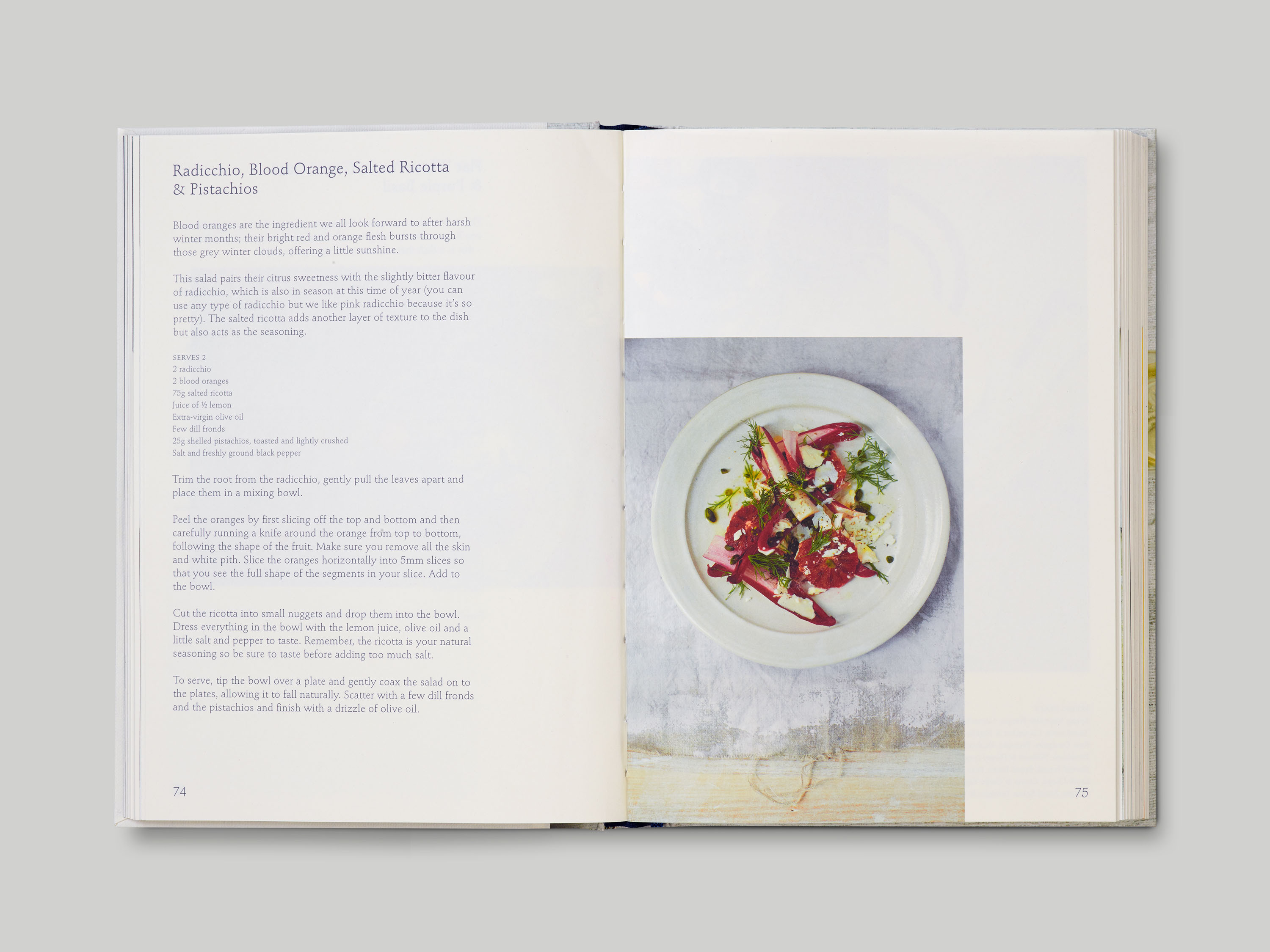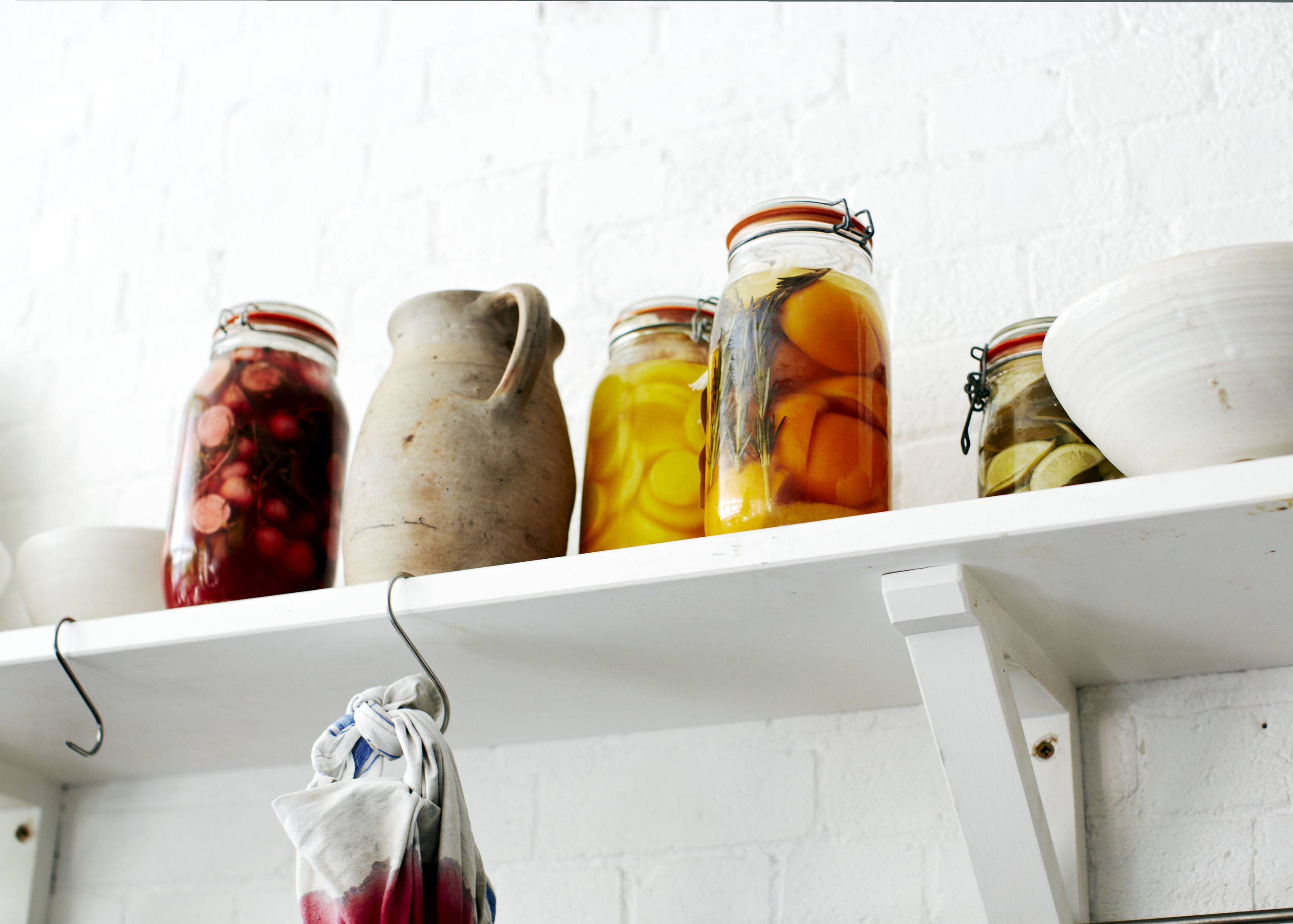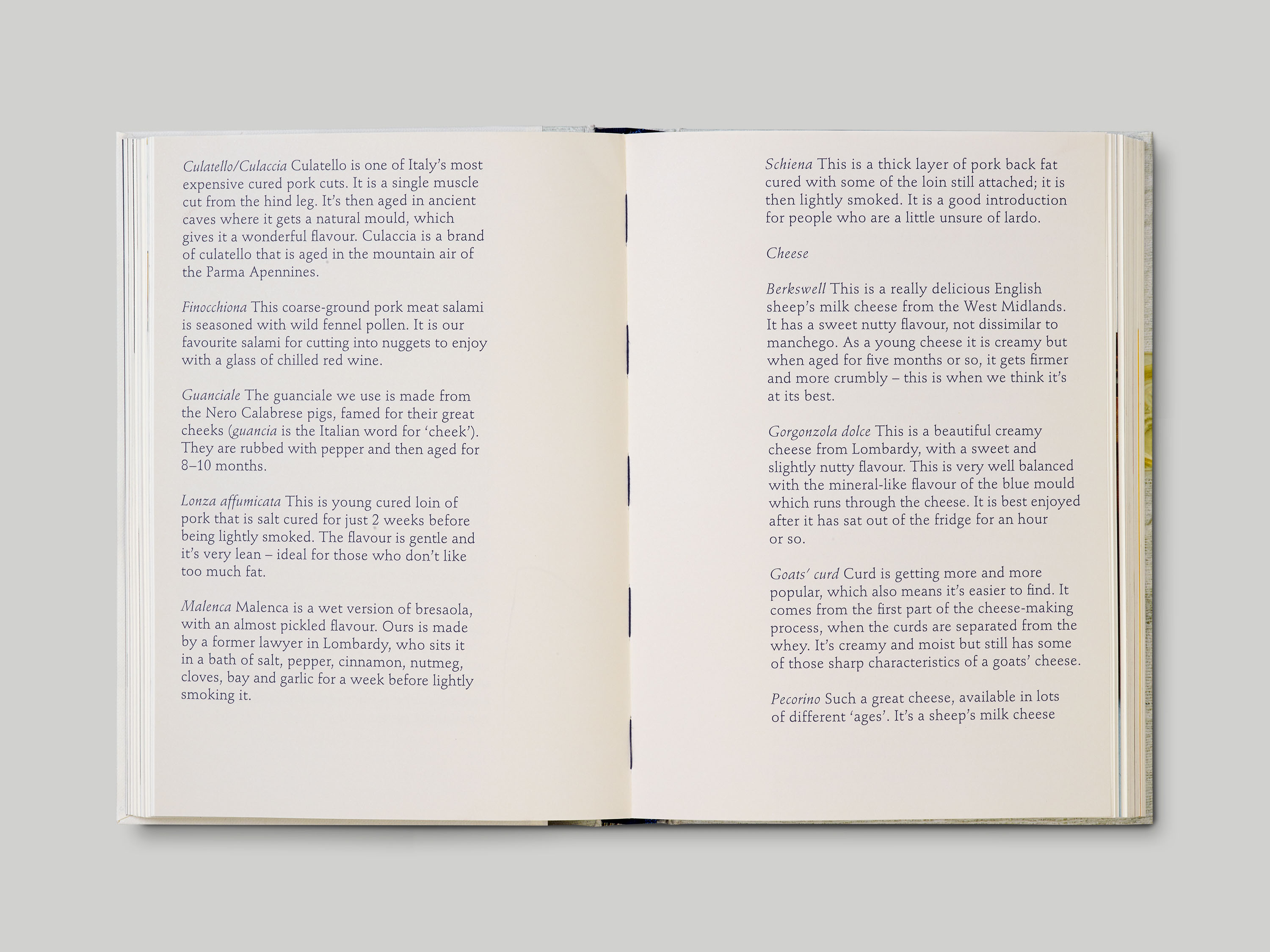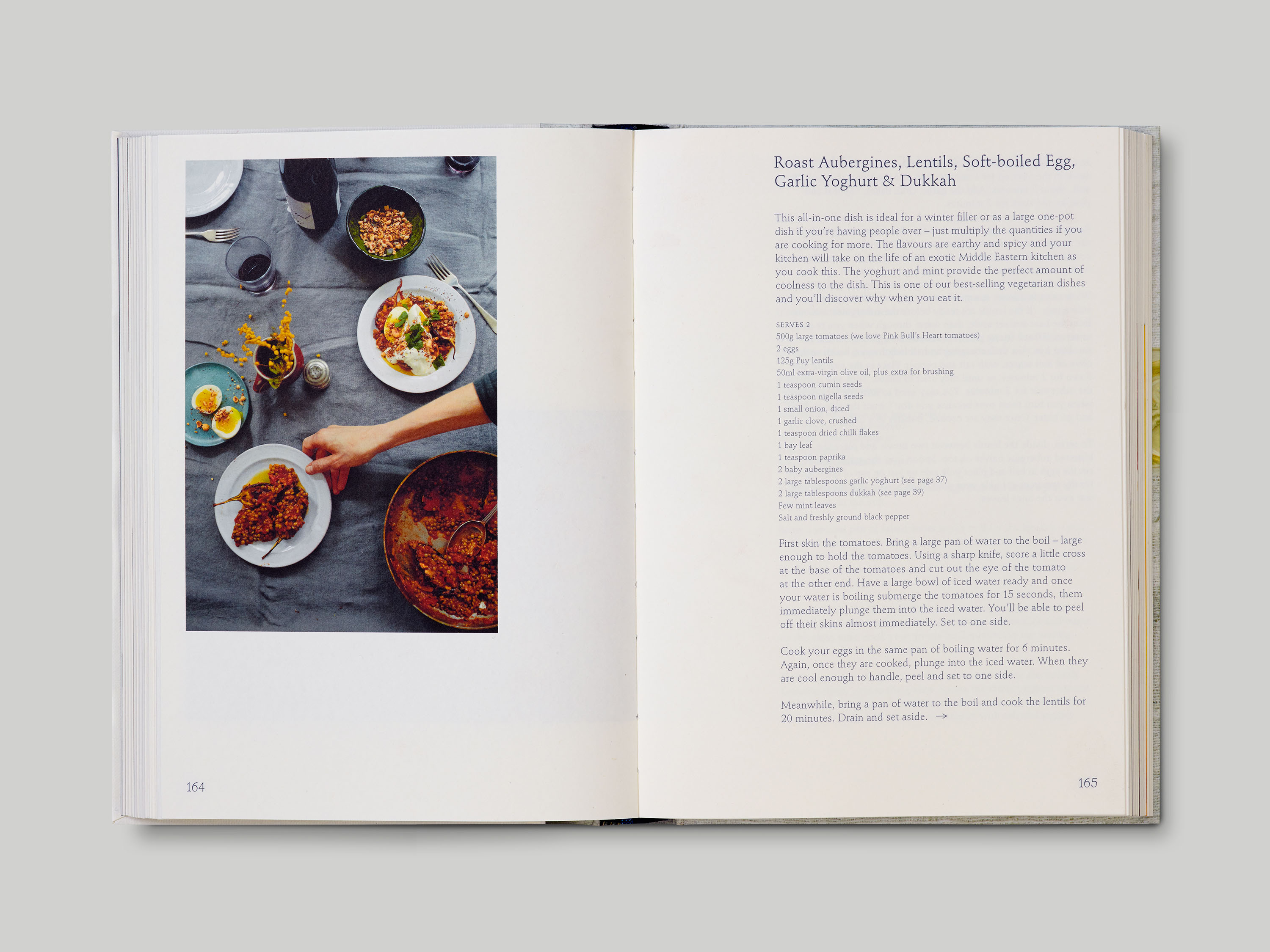 Ducksoup is a neighbourhood restaurant in London's Soho, serving a daily-changing menu of simple European dishes. This is the restaurant's first cookbook, written by founder Clare Lattin and chef Tom Hill and published by Square Peg, a division of Penguin Random House.
Our design for the book aims to reflect the character of the restaurant, a lightness of touch and sensitivity to materials. The book is robust enough to use in the kitchen and tactile enough to be a bedtime read. We wanted to reflect the personal approach evident in the restaurant itself – the cover type mimics Ducksoup's daily menus, which are written by hand before every service. Chapter openers are marked with a distinctive folded page intervention, which adds to the object quality of the book and emphasises its feeling of wanting to be used.
We worked closely with the authors and photographer Kristin Perers on the art direction and sequencing of the book, and way the images would be presented. The recipes' structure is unusual but easy to follow, with individual texts about wine or music appearing sporadically, distinguished with a putty-coloured background.