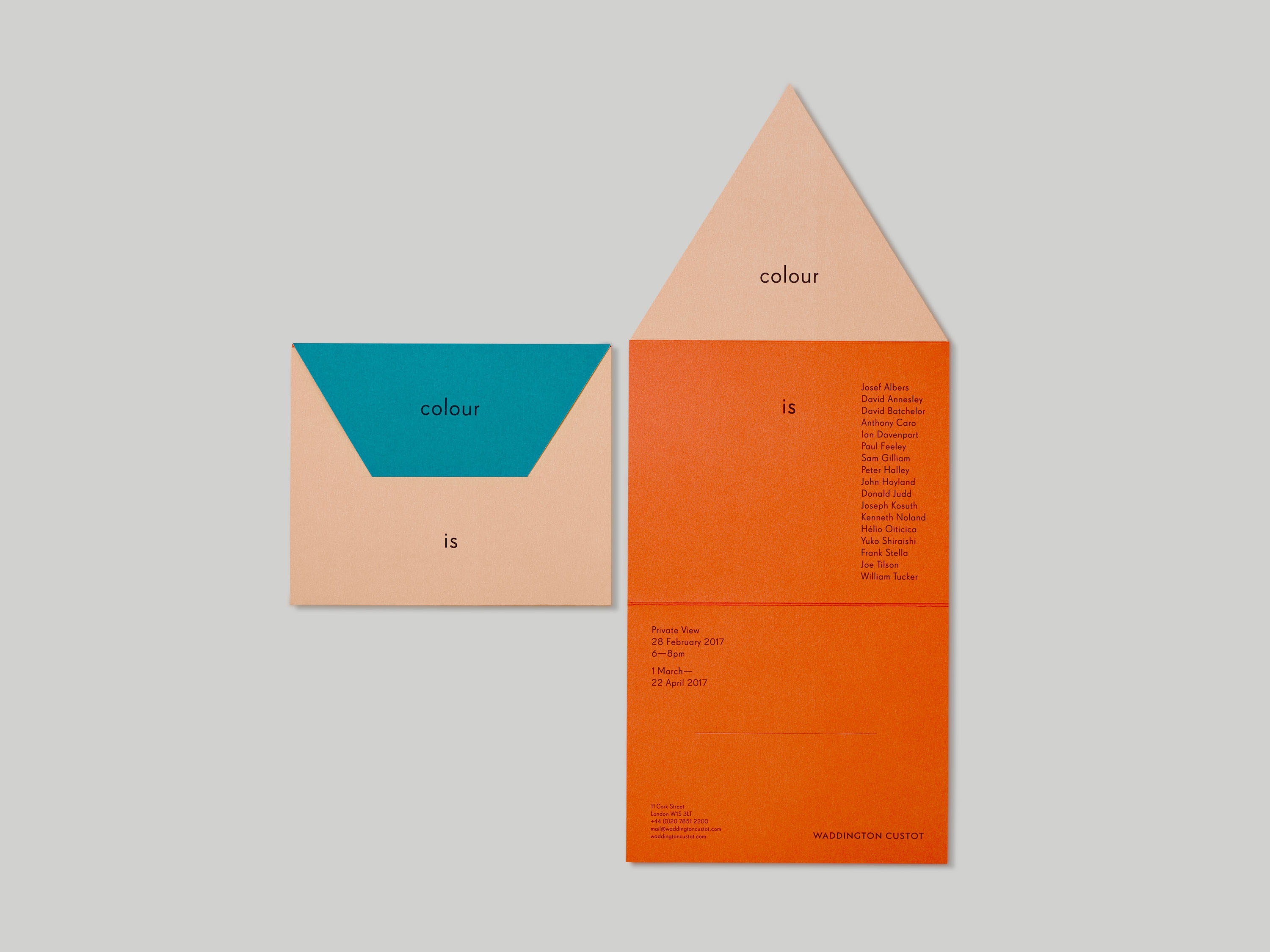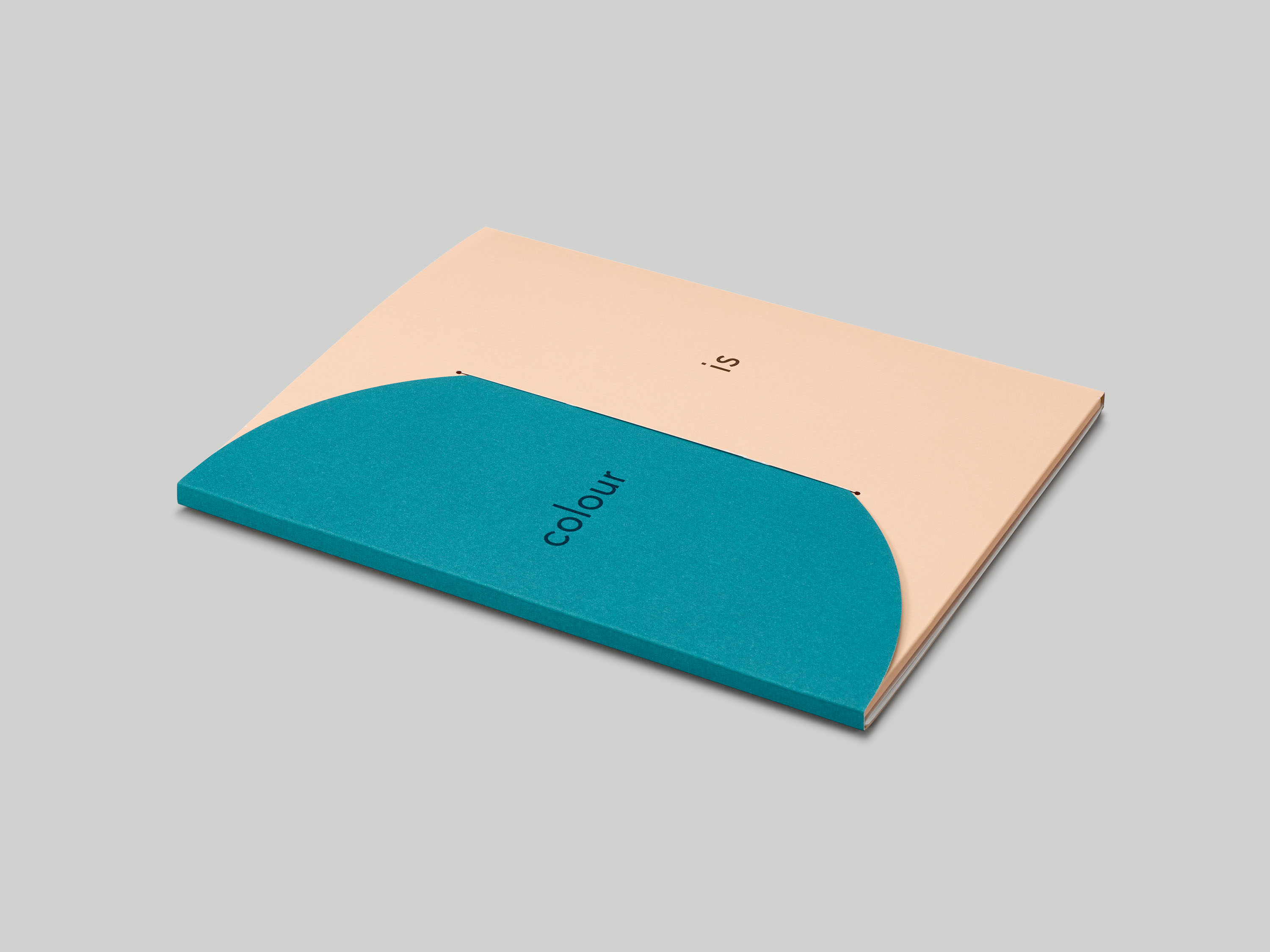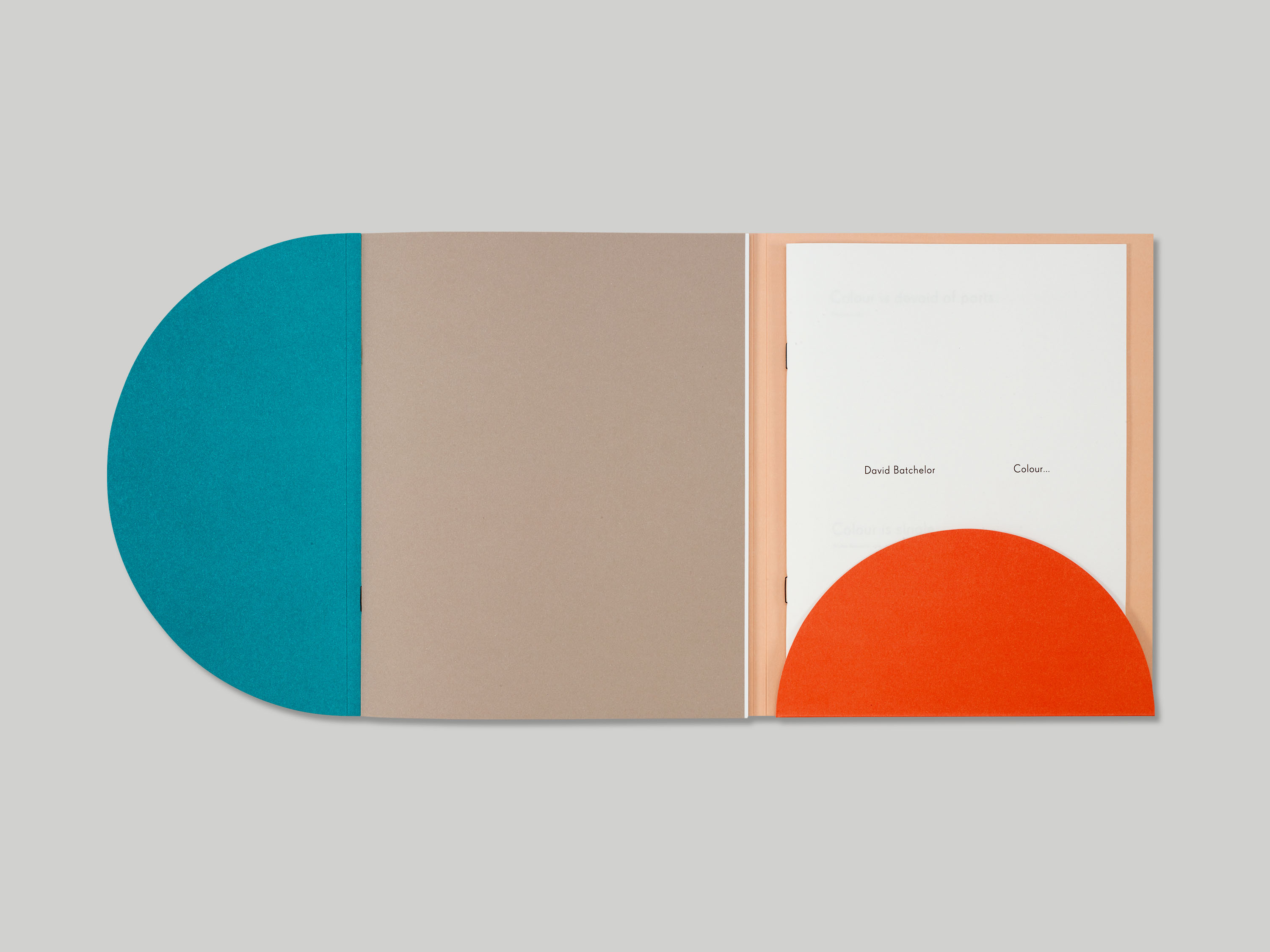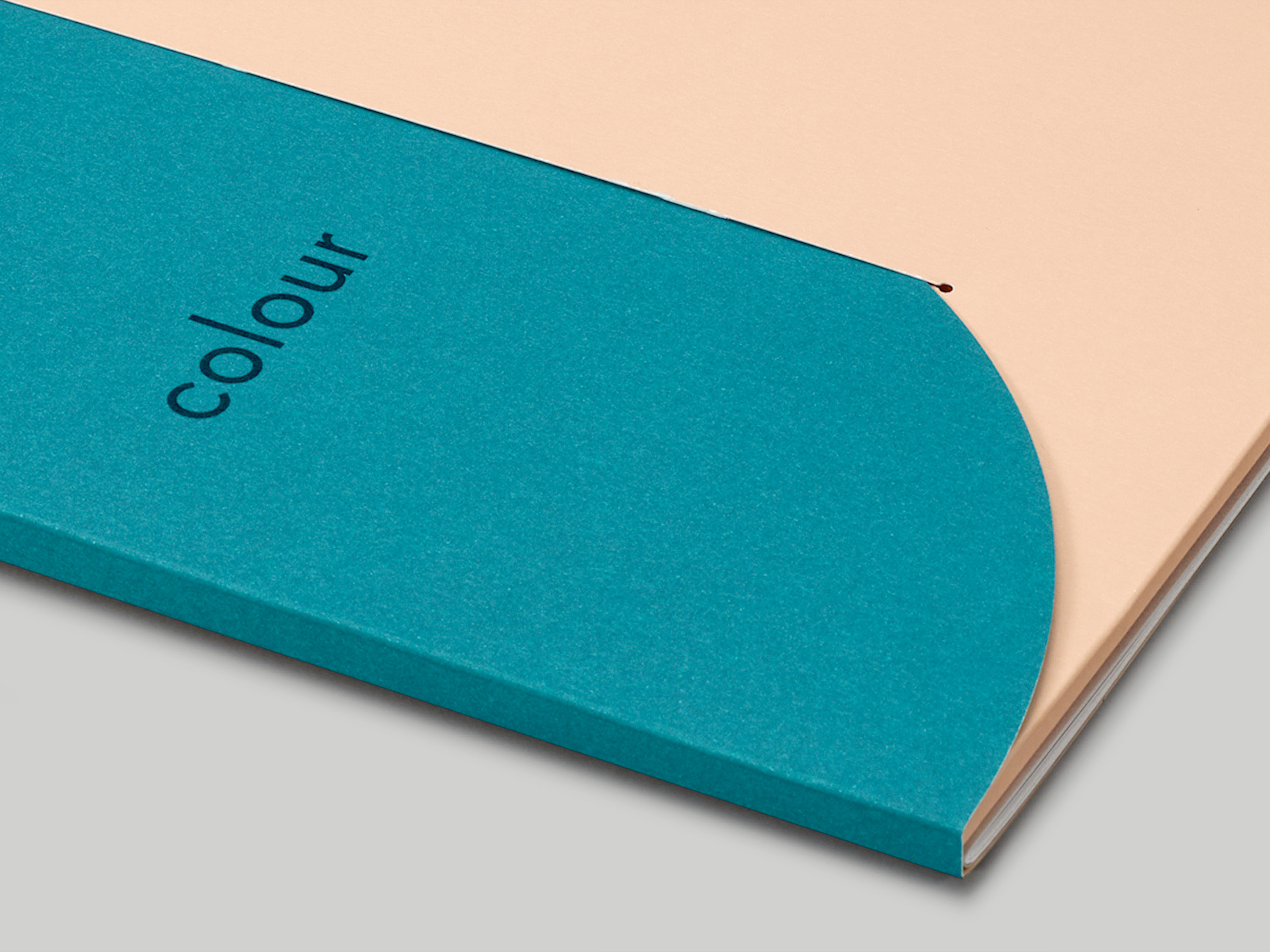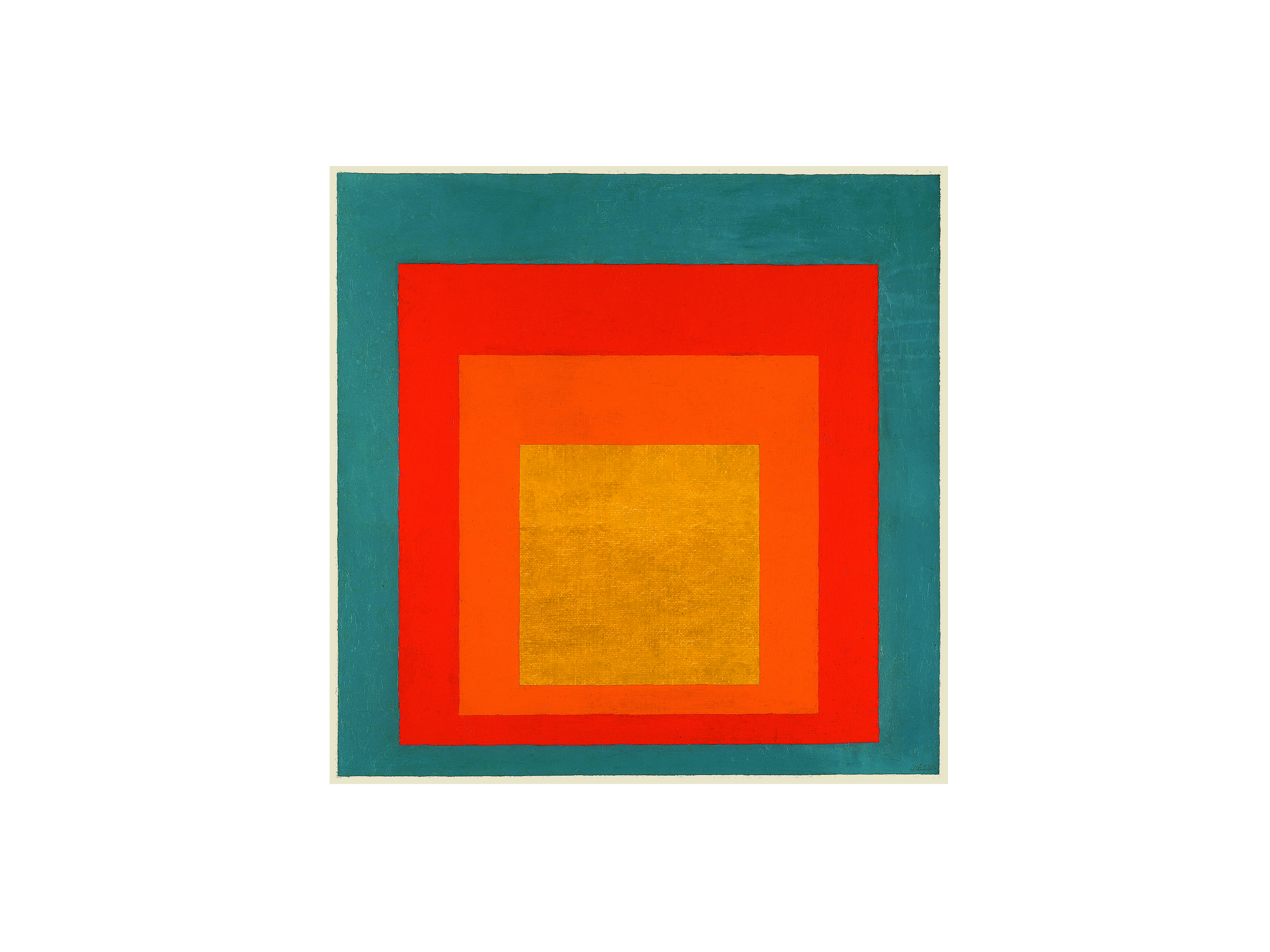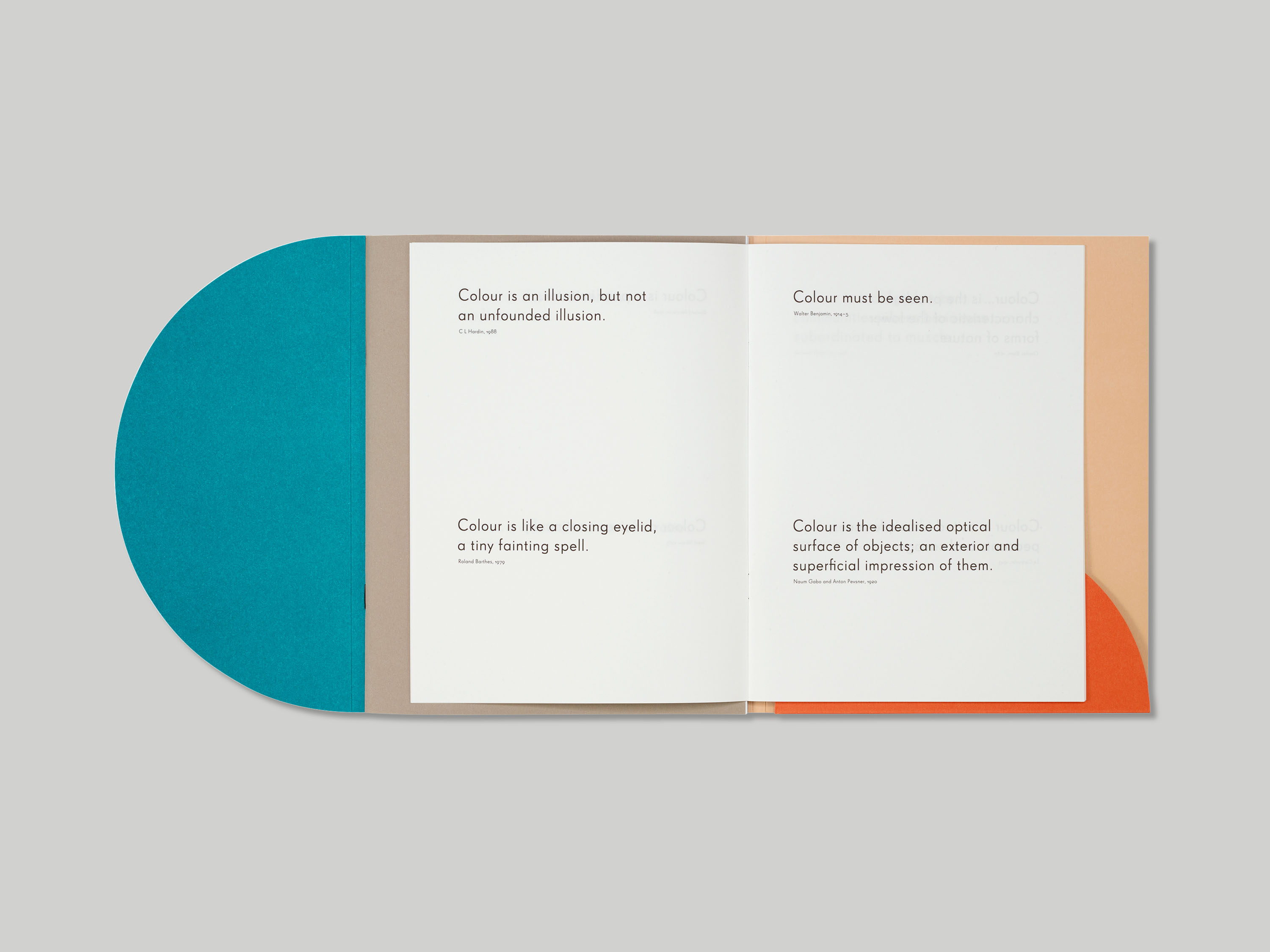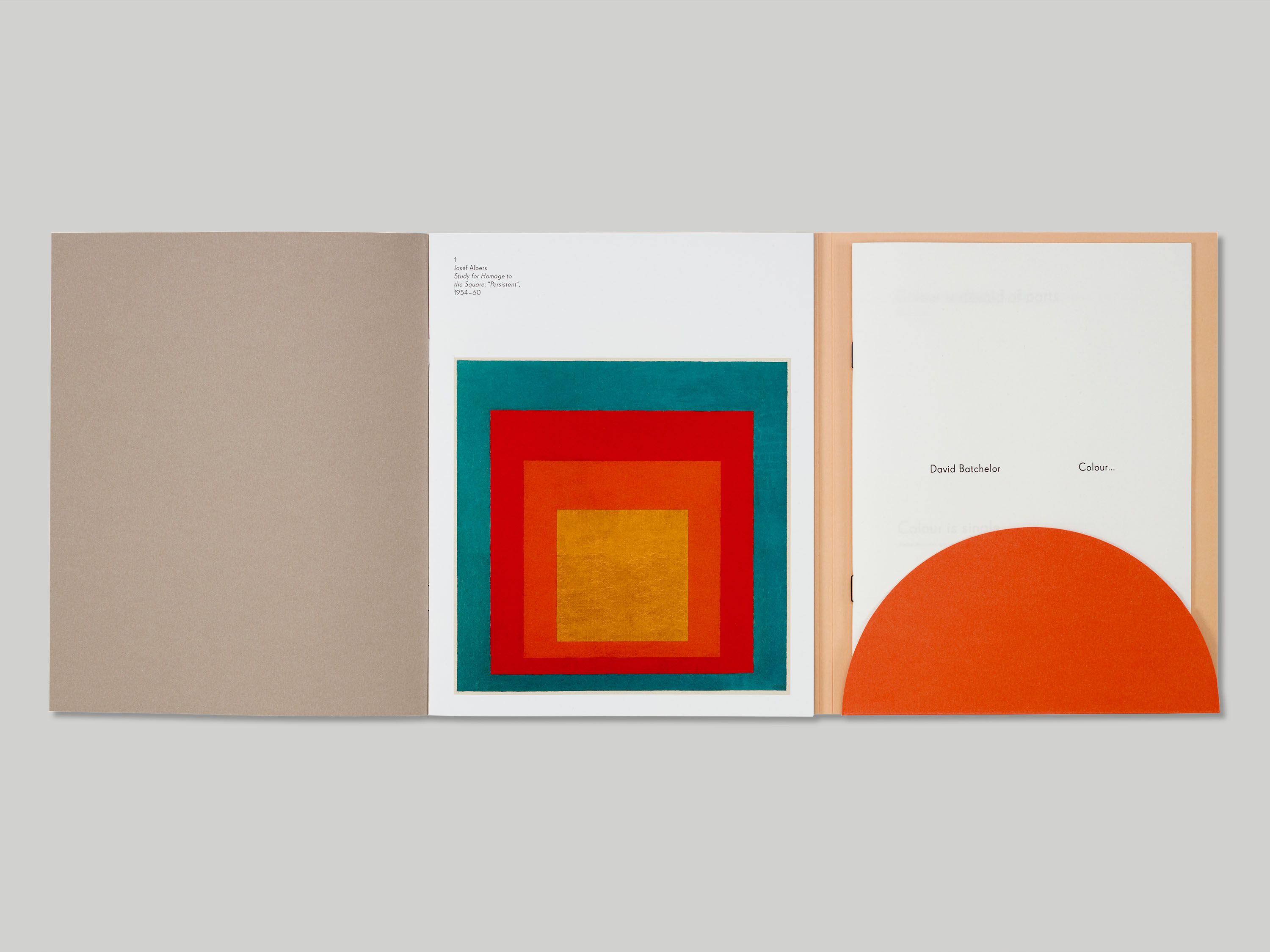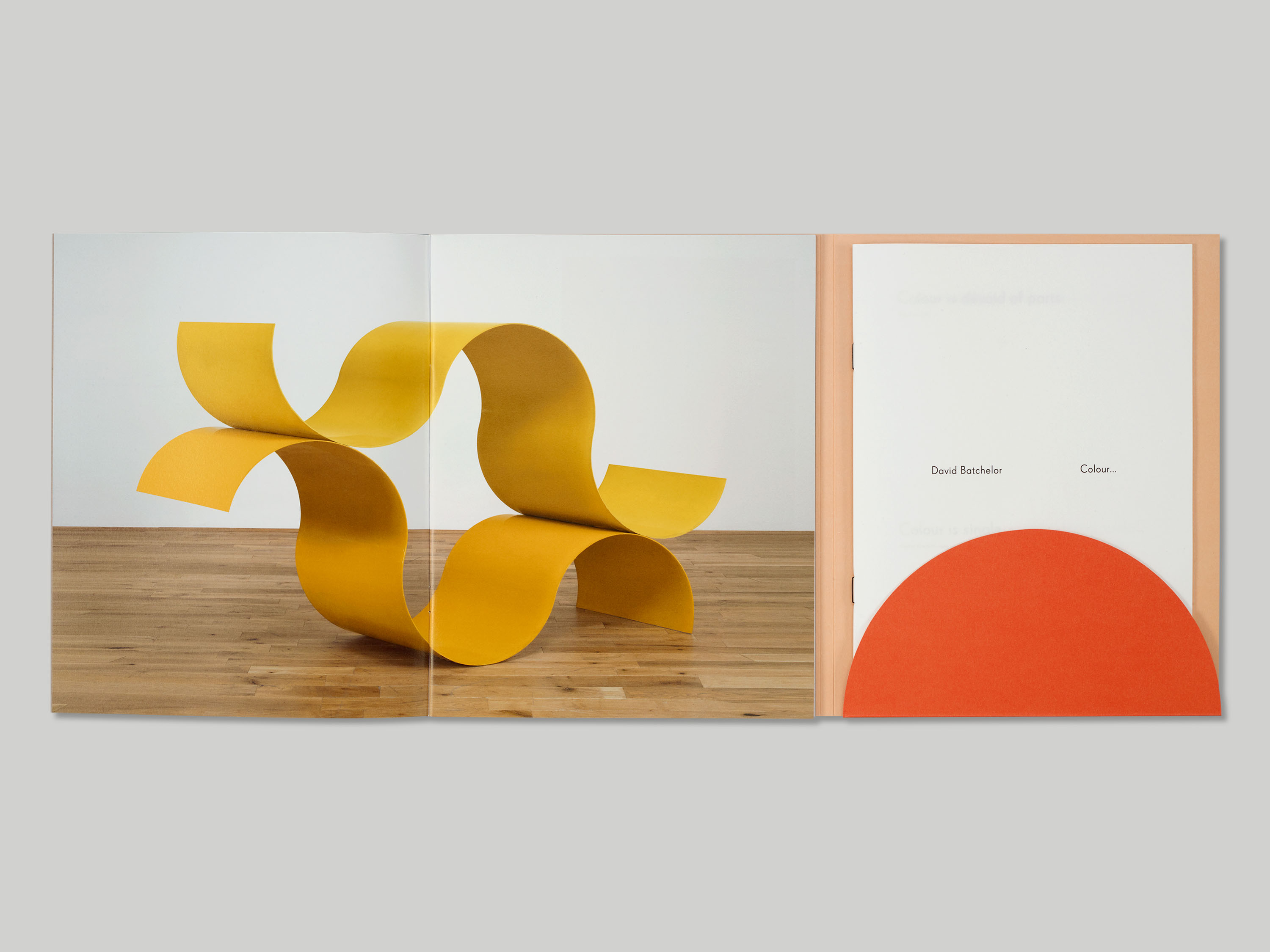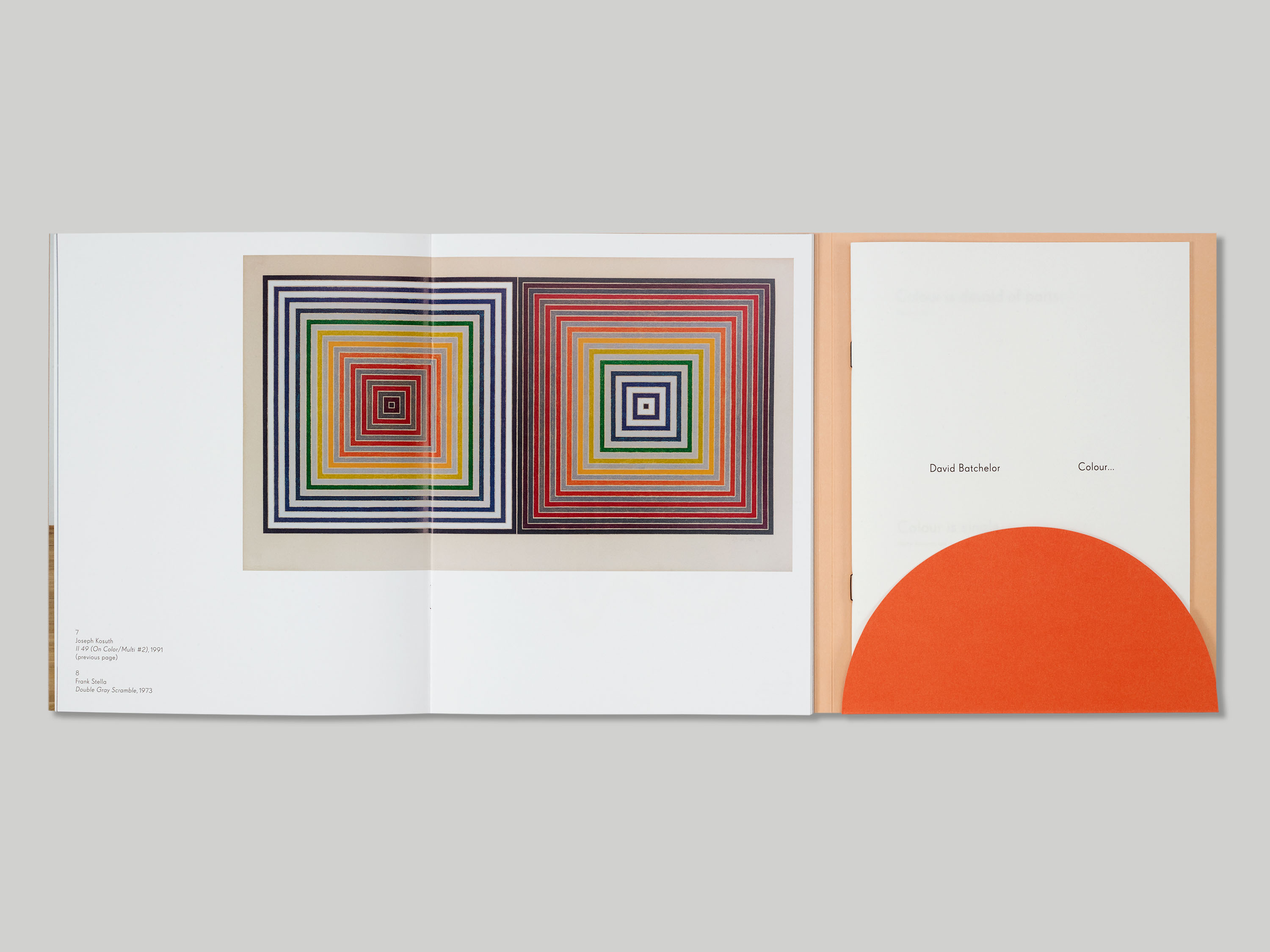 A group exhibition held at Waddington Custot in spring 2017, Colour Is focuses on the wide-ranging and sometimes contradictory investigations of colour by artists from the mid-20th century to the present. The exhibition draws together painting and sculpture from an international group of artists including Etel Adnan, Josef Albers, David Batchelor, Anthony Caro, Donald Judd, Joseph Kosuth, Hélio Oiticica, Frank Stella and William Tucker.
This publication, created to accompany the exhibition, features a wrap-around cover which encloses a bound-in plate section, and an insert presenting a text-based work by David Batchelor. The layout of the insert treats each quote within the text equally and straightforwardly, to highlight the oddness and humour within the selected quotes. The exhibition invitation folds together to create its own envelope. The combination of solid colour, geometric form and modernist, geometric typography in both the publication and the invitation refer to Josef Albers' The Interaction of Colour.
The colours used are taken from one of Albers' Homage to the Square paintings from the exhibition, and other works within the show. The circle on the cover is a reference to Davenport and Annesley's work, and the folding cover and triangular shape on the invitation is derived from from Hélio Oiticica's sculpture V6 Spatial Relief, Red (V6 Relevo Especial, Vermêlho).