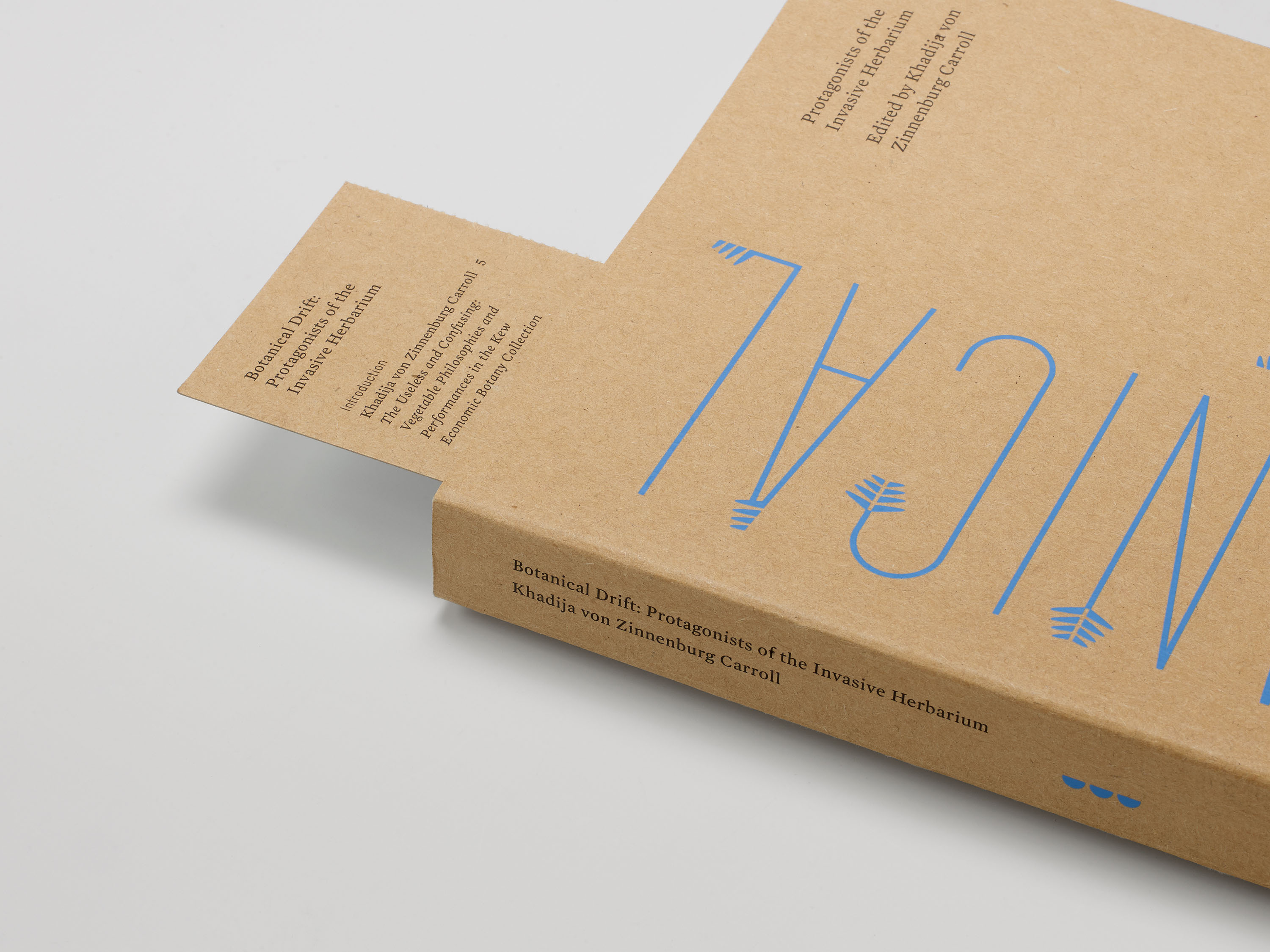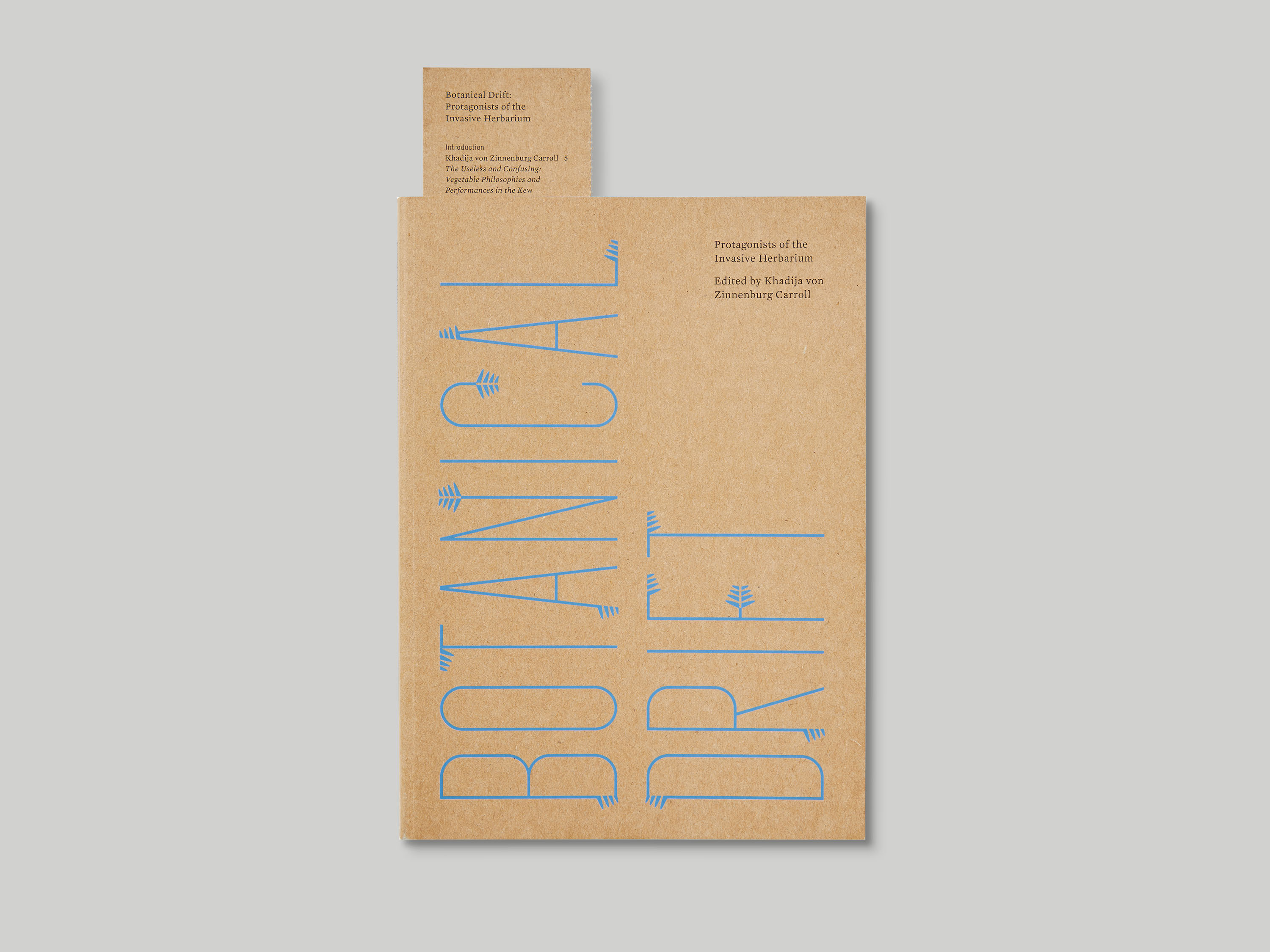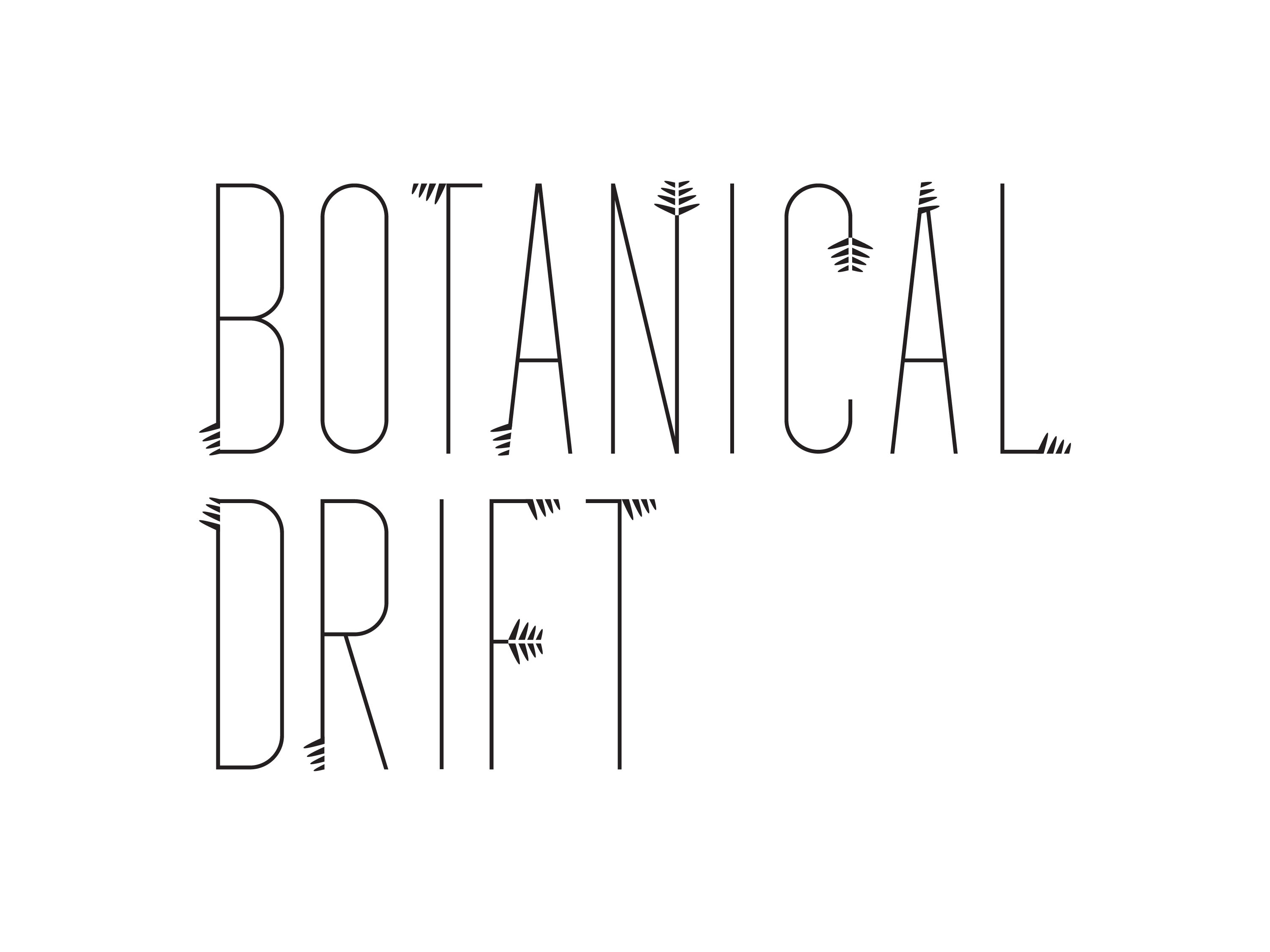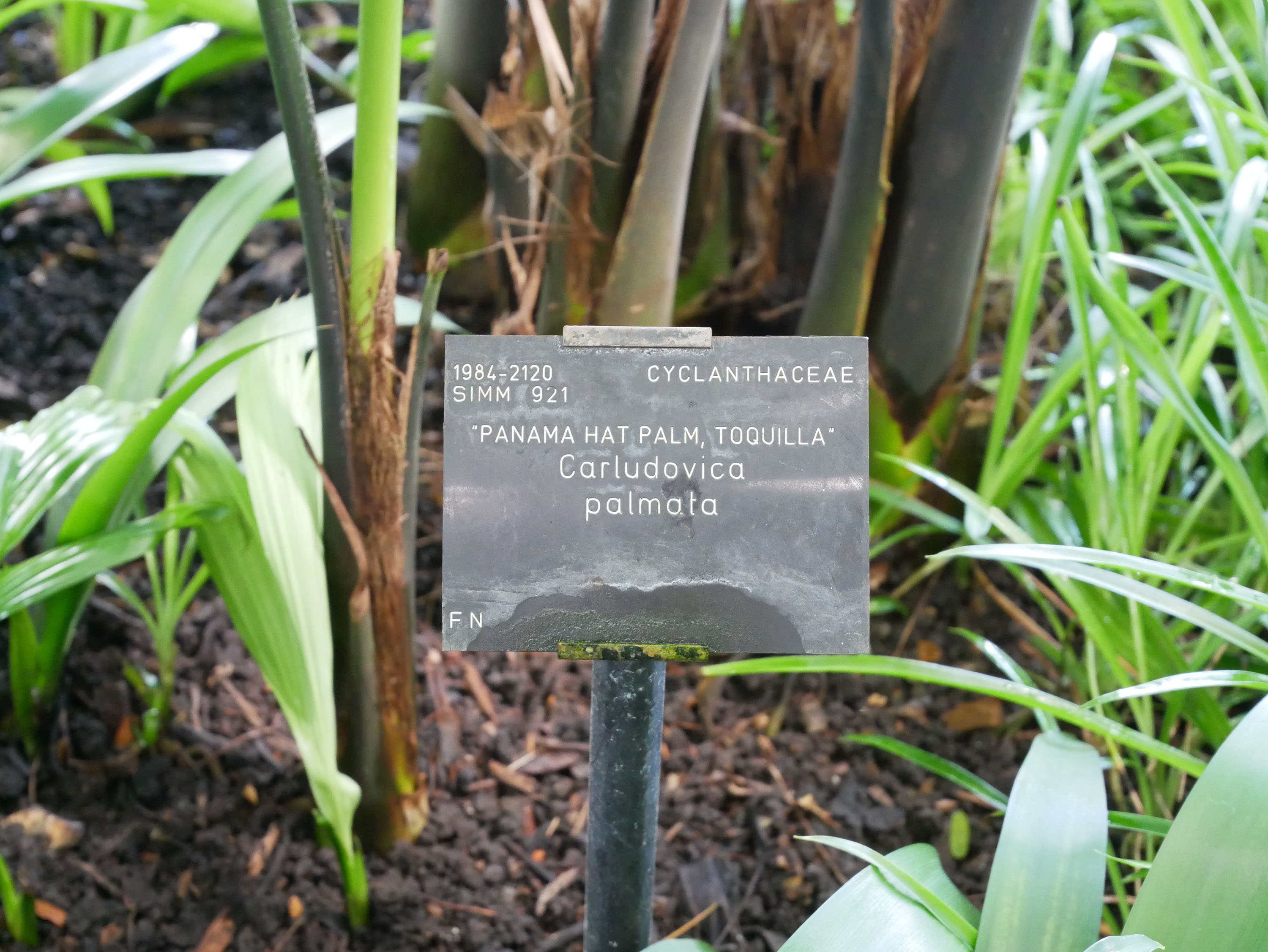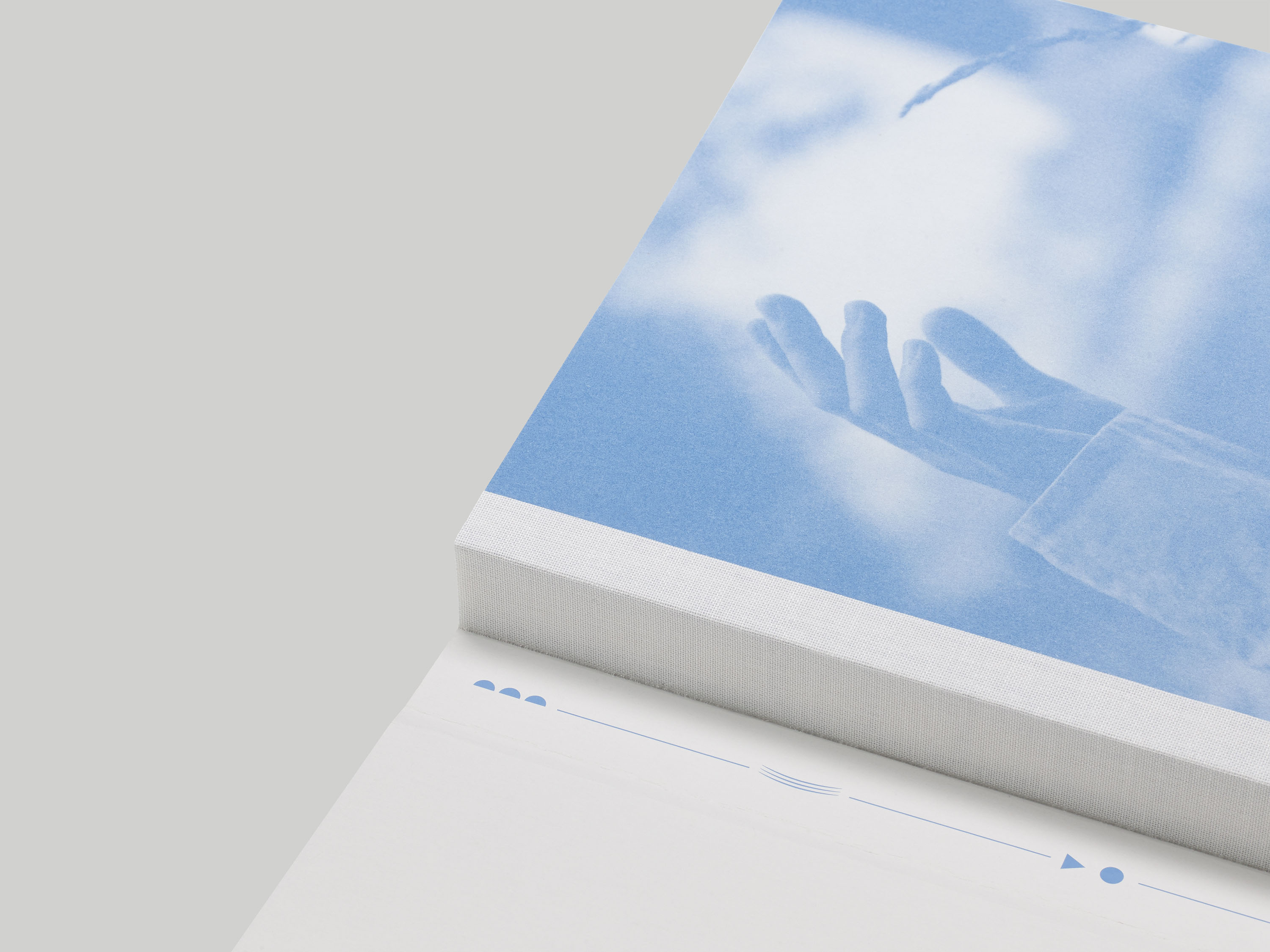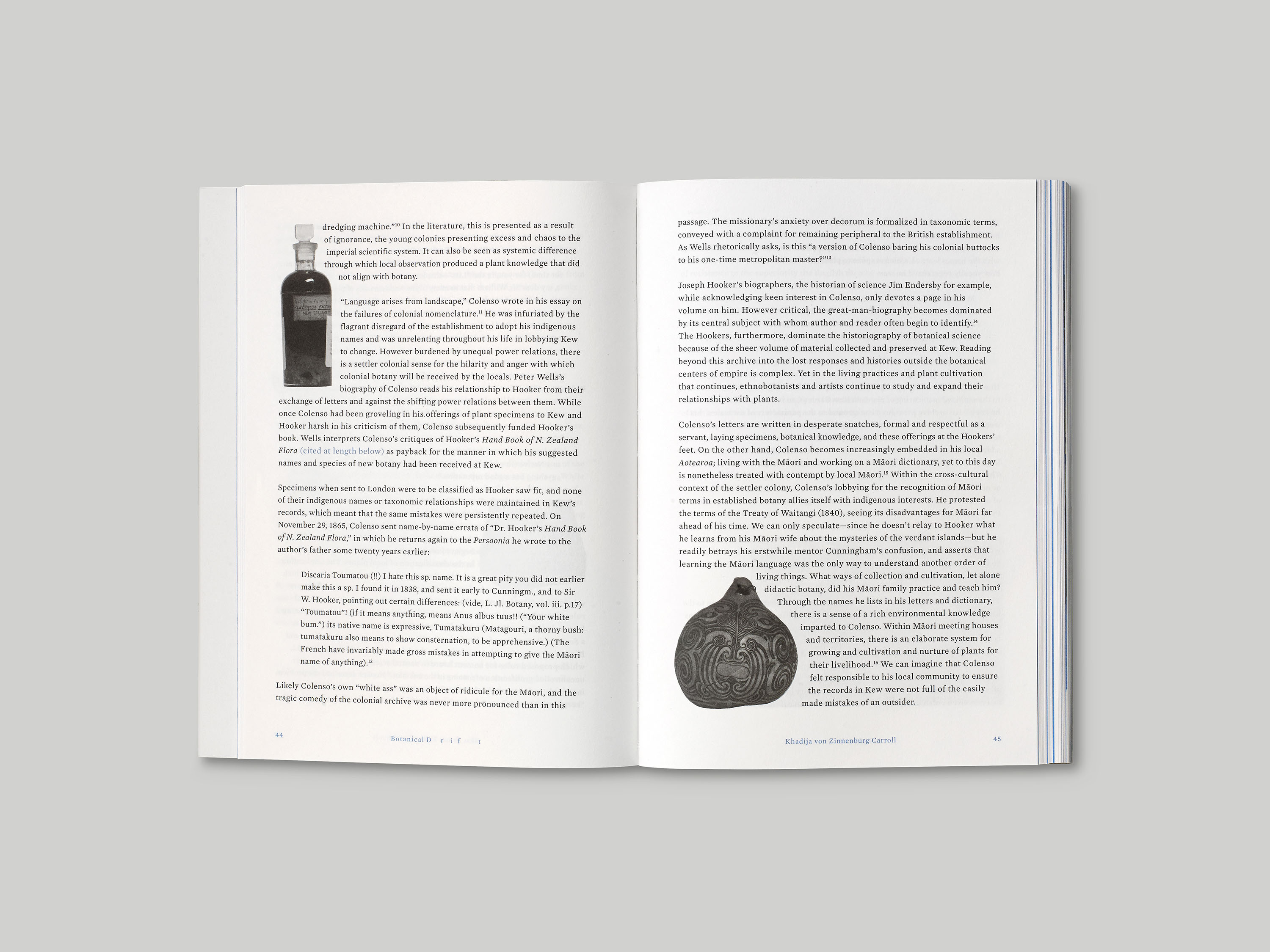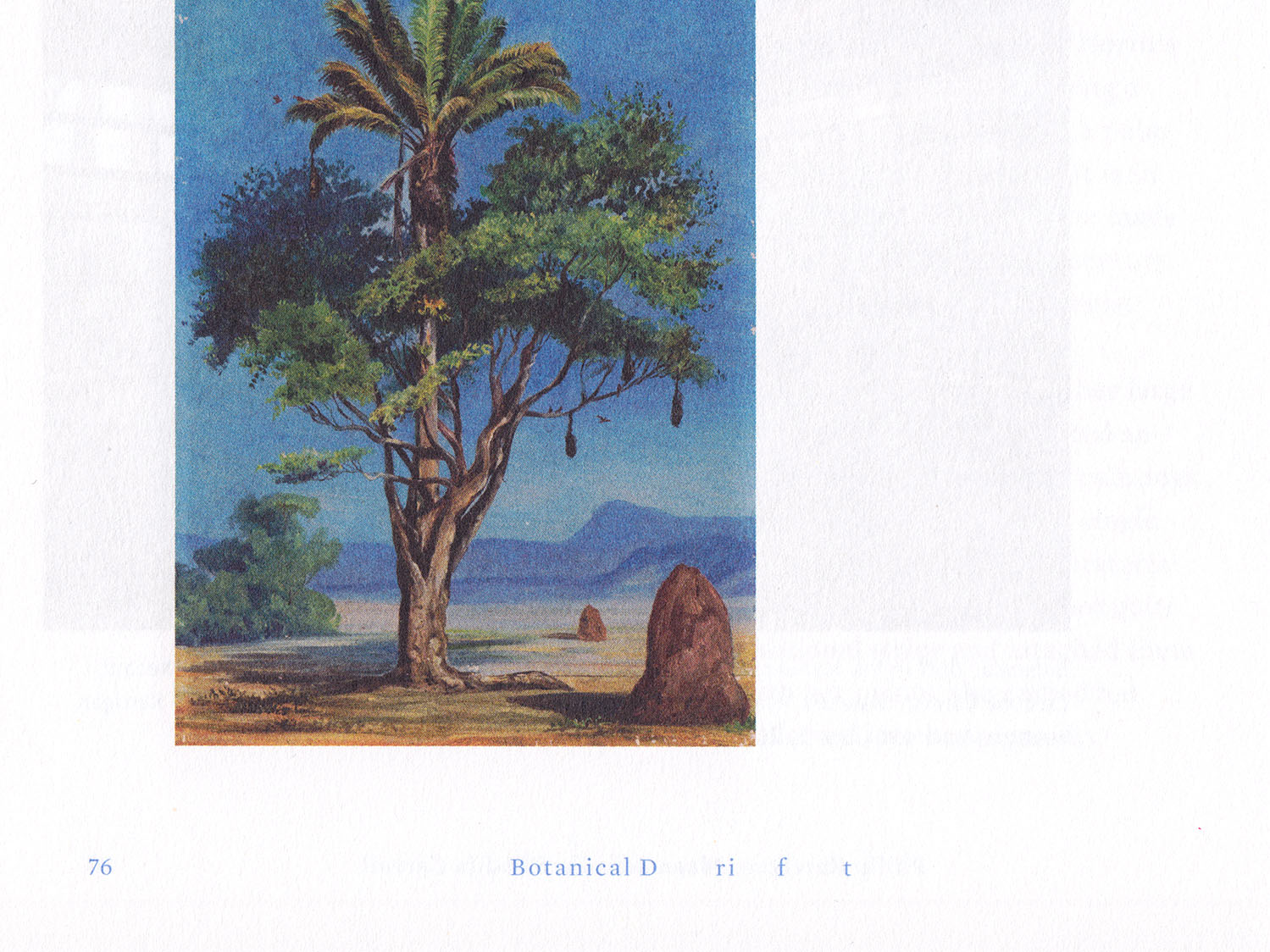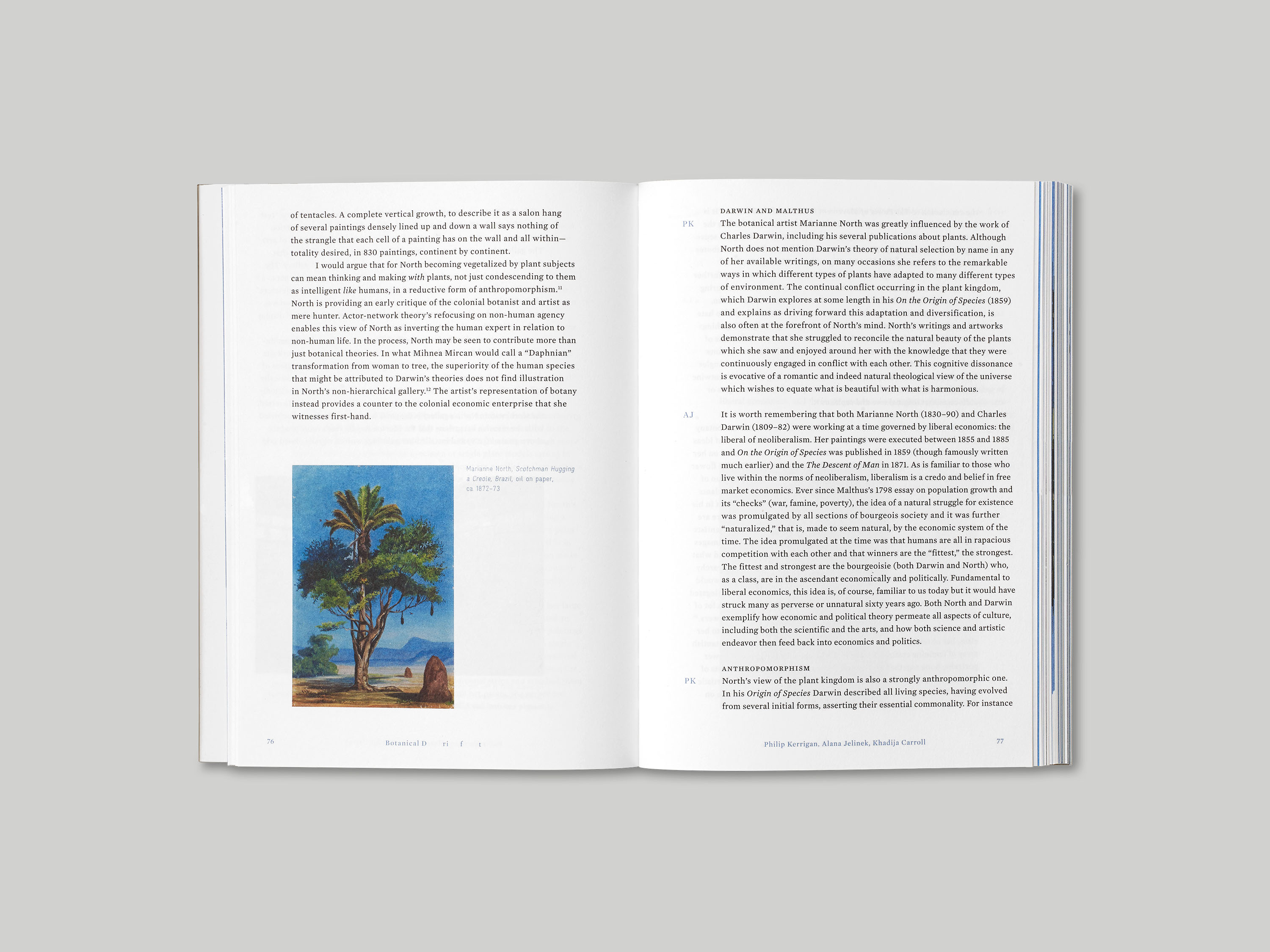 Published to follow a workshop held at Kew Gardens in 2014, Botanical Drift explores the notion of economic botany, investigating plant cultivation, diversification and destruction throughout history and around the globe. The book incorporates contributions from a diverse range of feminist, art-historical, and anthropological voices, and interrogates its subject through photo-essays, fiction, documented performance and archival interventions.
The design of Botanical Drift makes oblique reference to the book's subject matter: the bespoke lettering on the screen-printed cover was drawn from plant specimen labels found at Kew Gardens, with additional fern-like ornamentation, and the recycled board with which the book is bound is a nod to traditional field guides. Within the book, the varied grid reflects the layout of the Marianne North gallery at Kew, and in the running headings, the word 'Drift' drifts back and forth to animate when the pages are flipped. The perforated rear cover flap can be ripped from the book block to create a bookmark.
Marianne North was a biologist and botanical artist who travelled the world during the Victorian era, documenting her plant-based discoveries through watercolour painting and writing. Her work is celebrated in the eponymous North Gallery at Kew, which remains the UK's only permanent solo exhibition of a female artist's work.