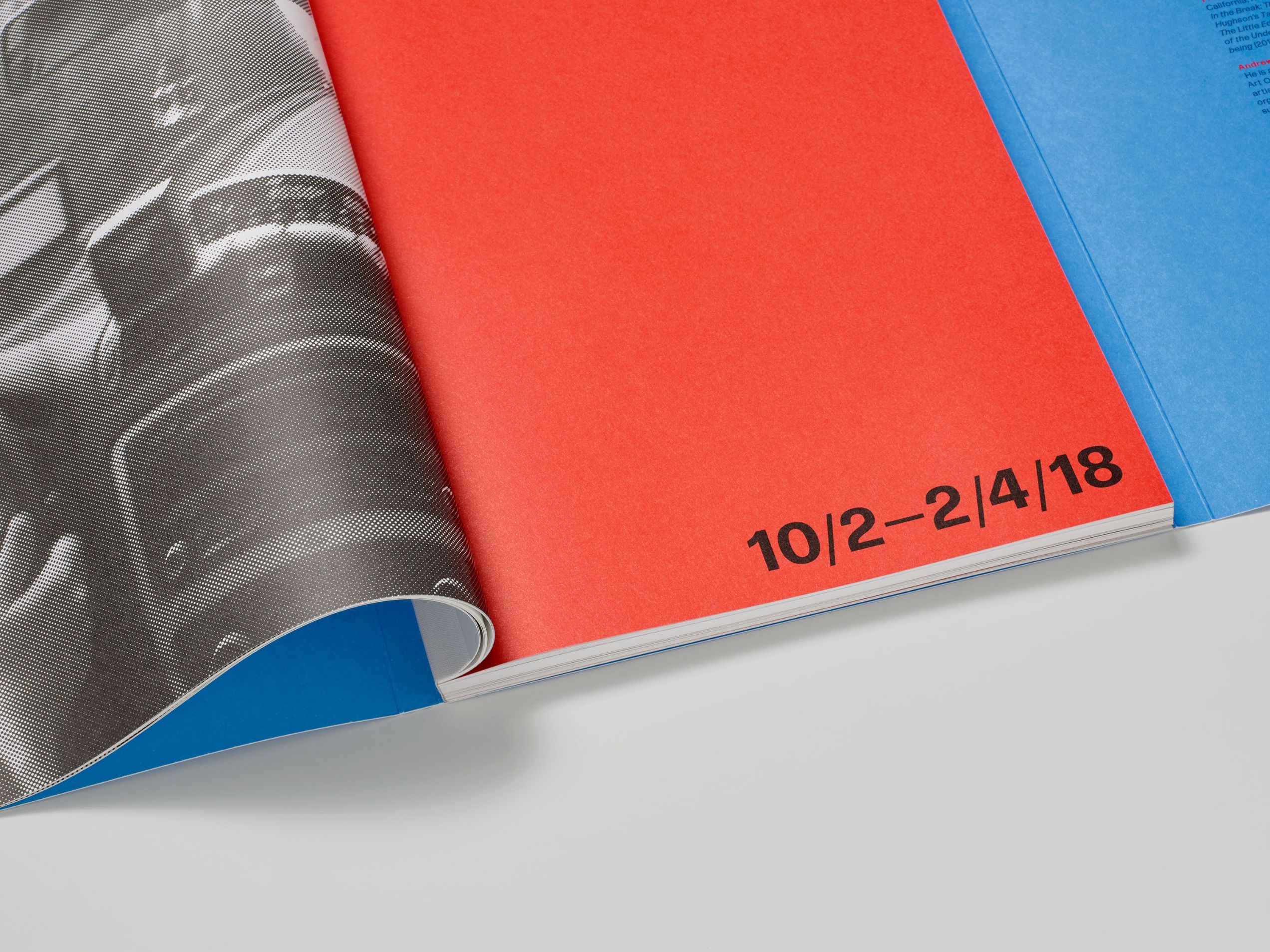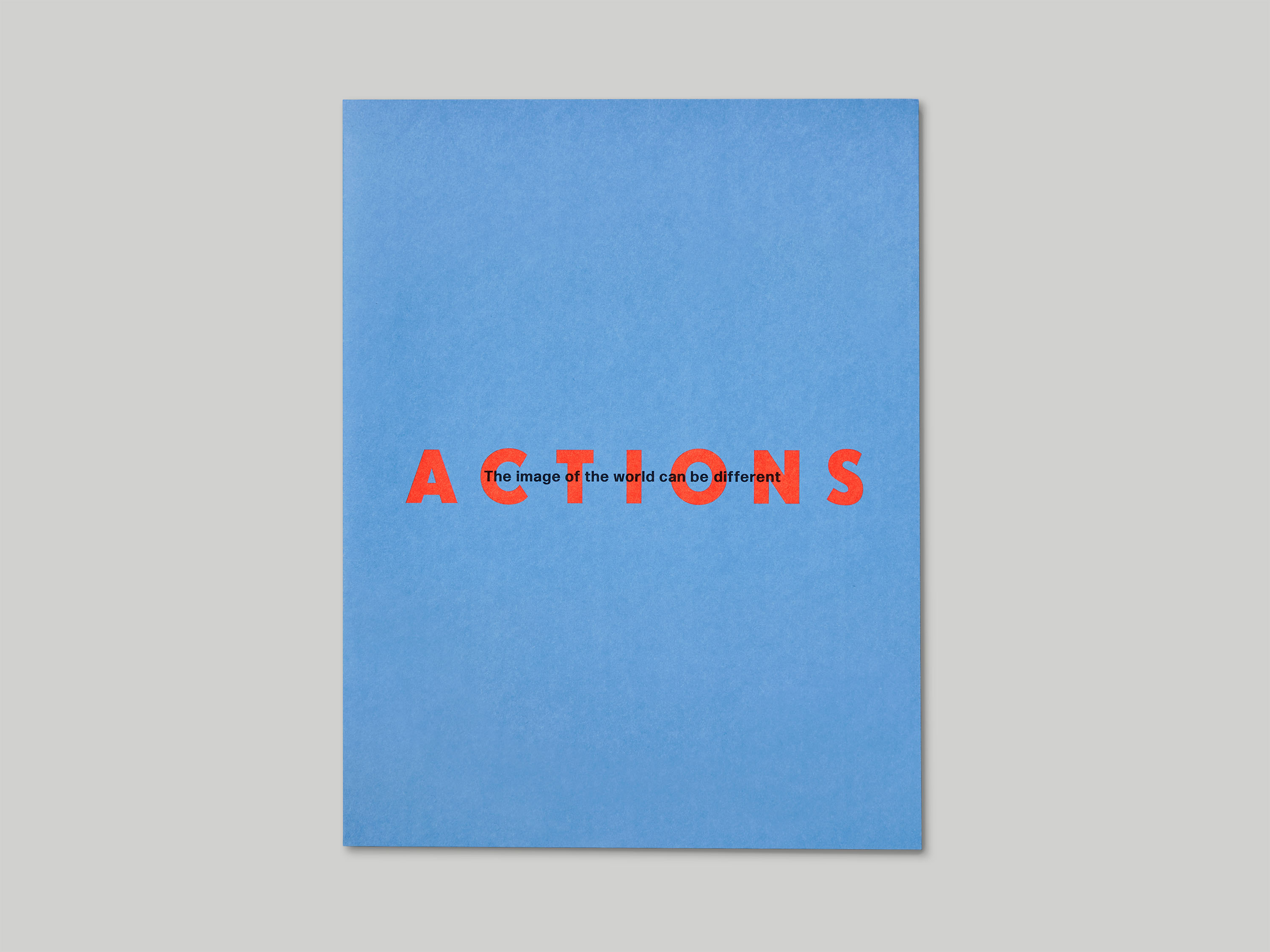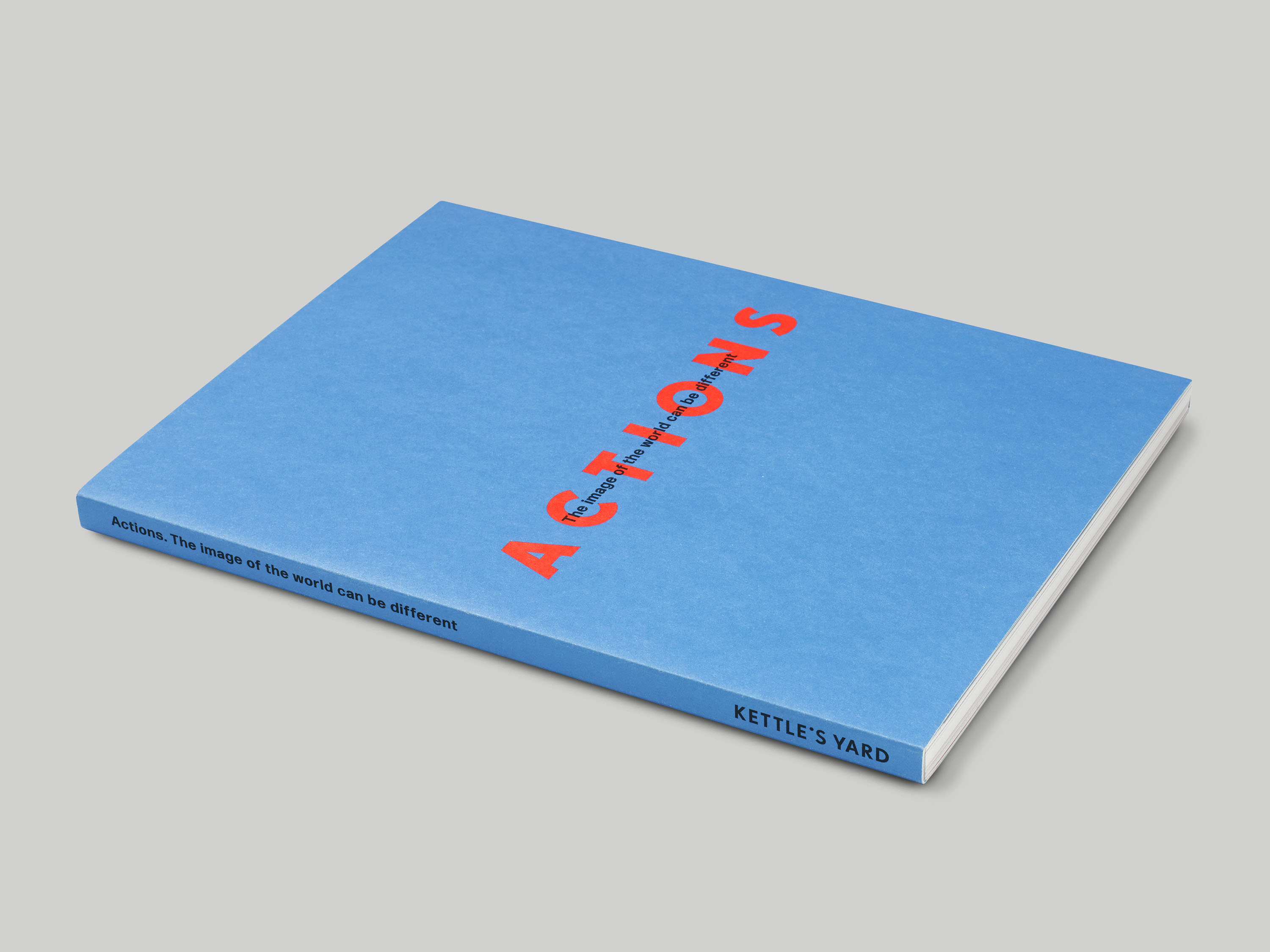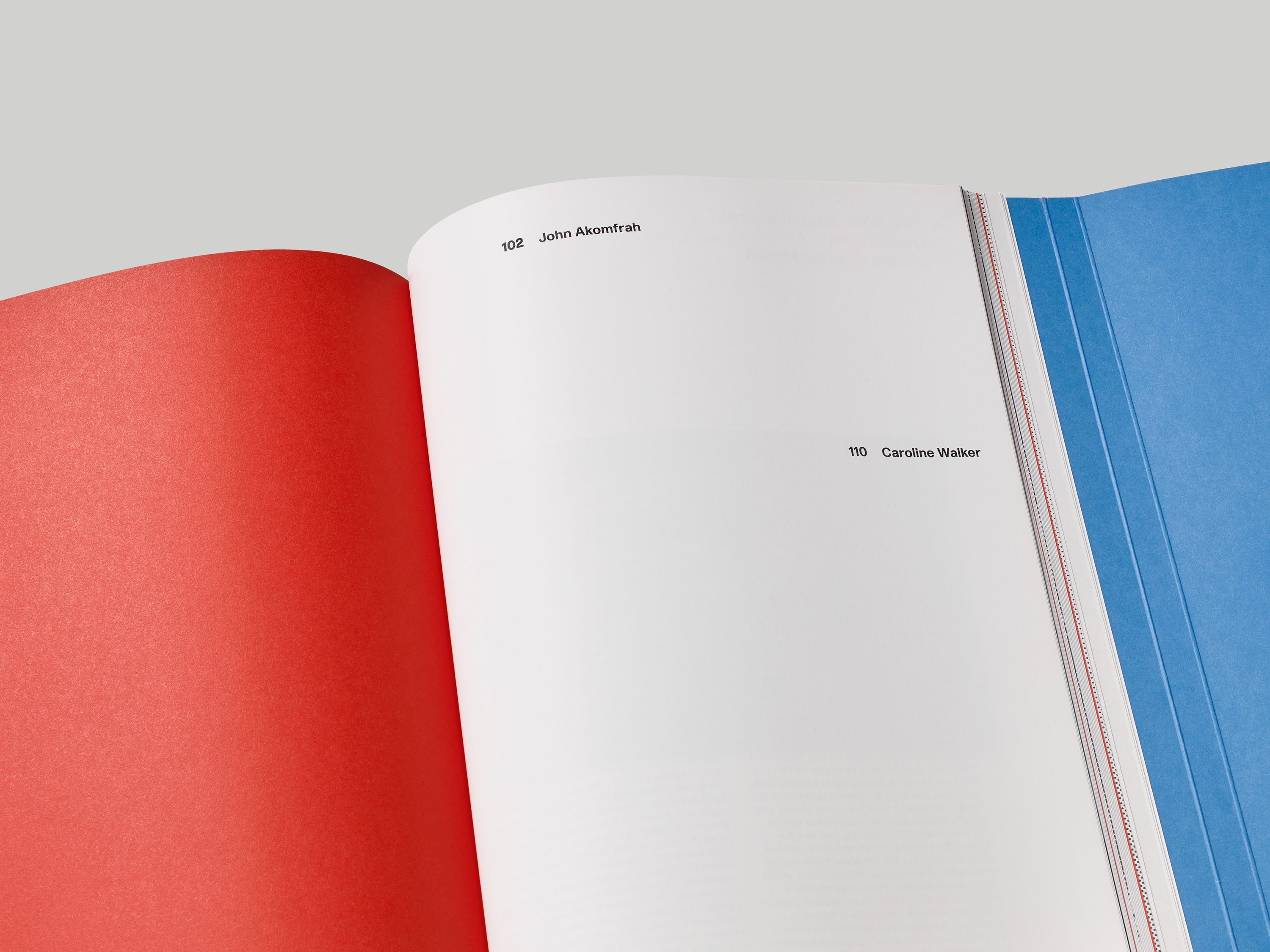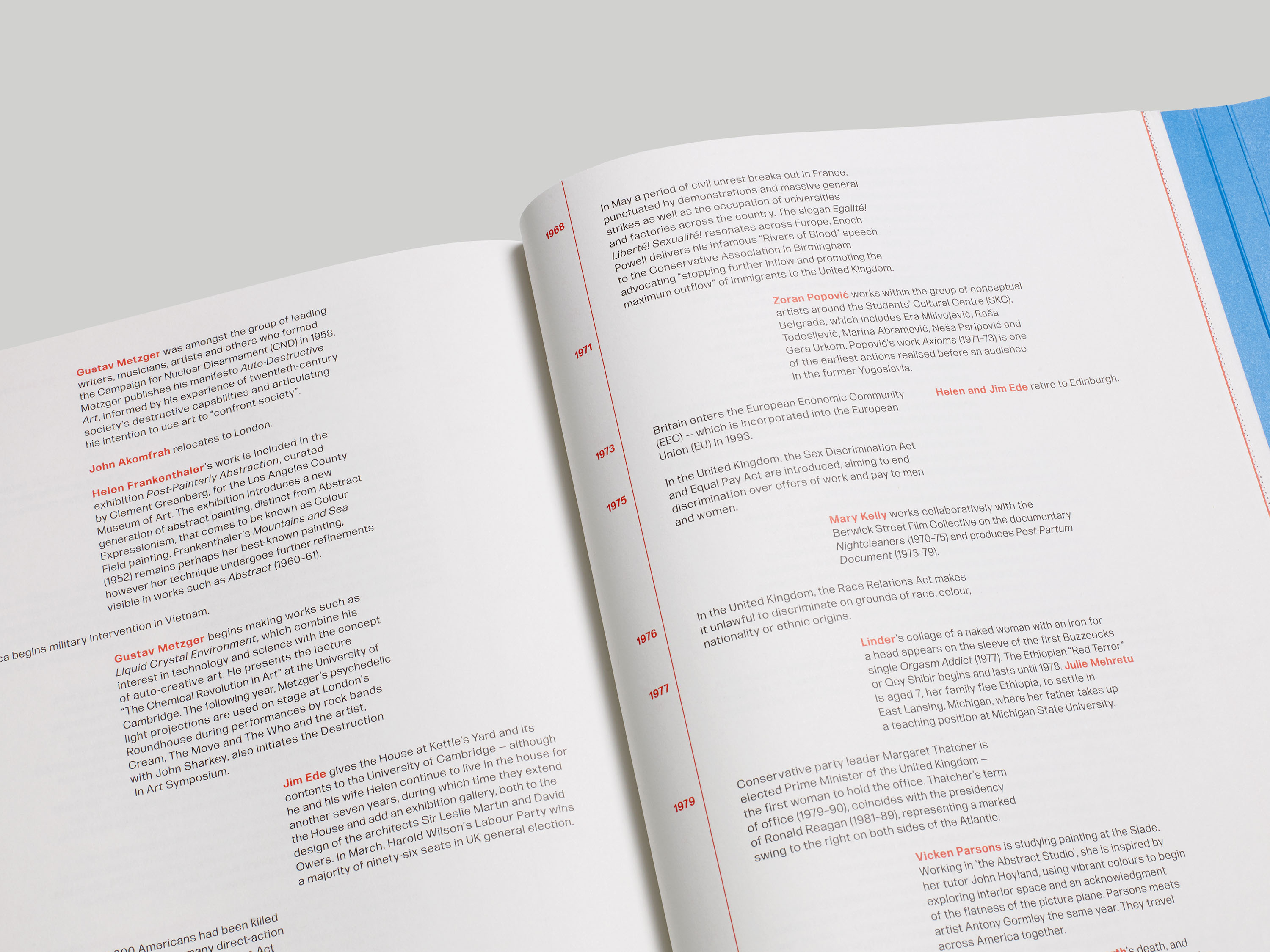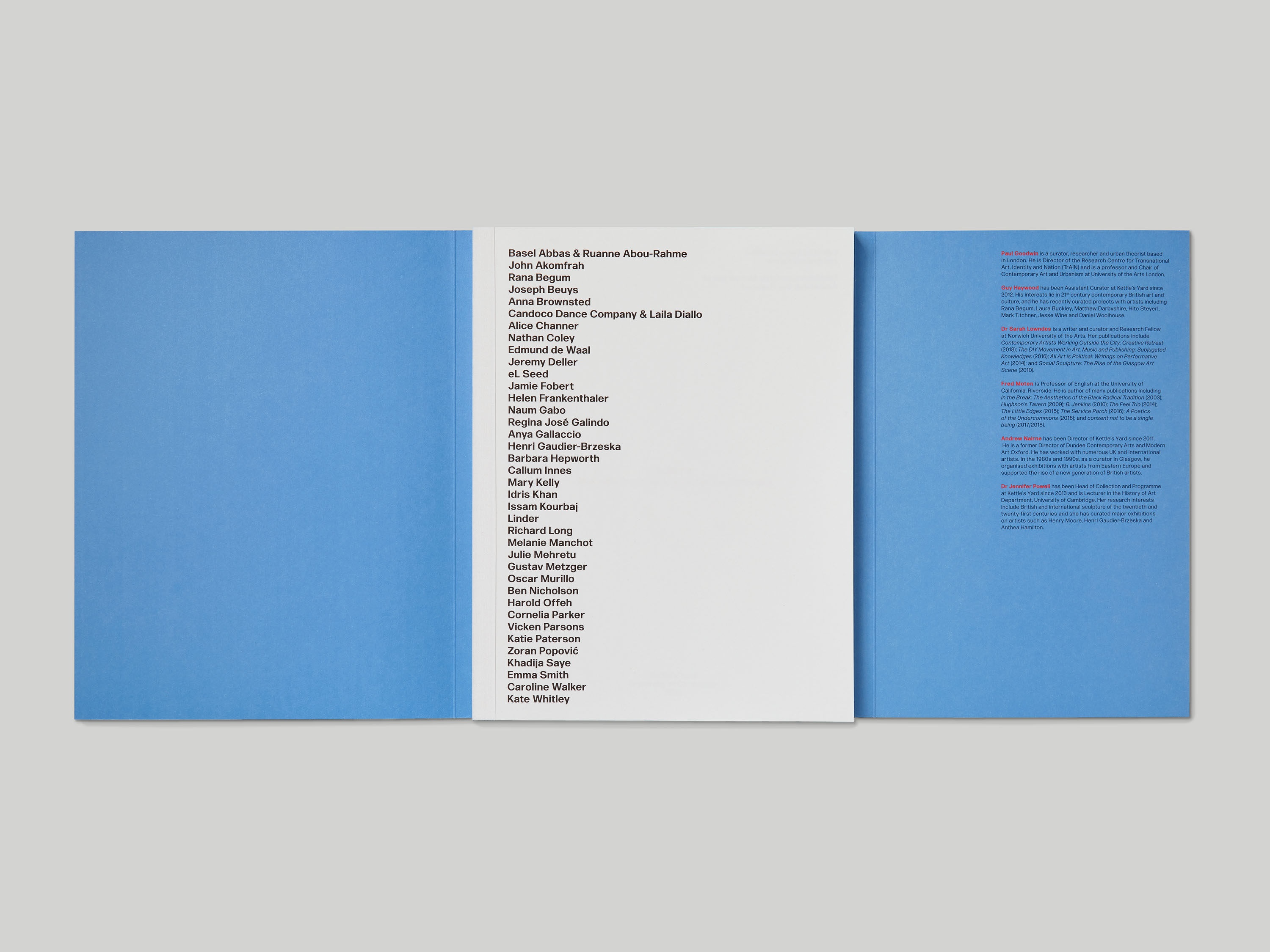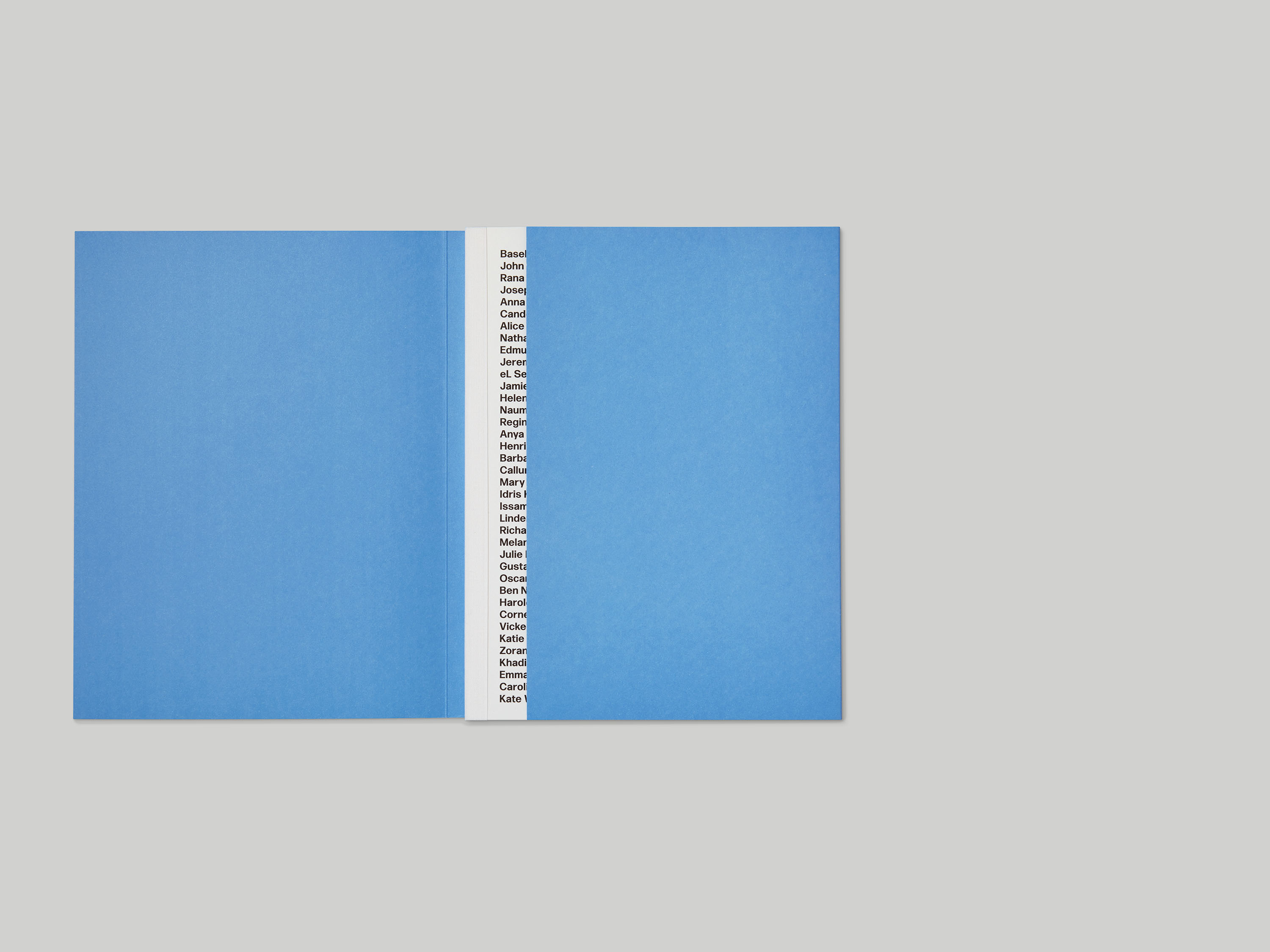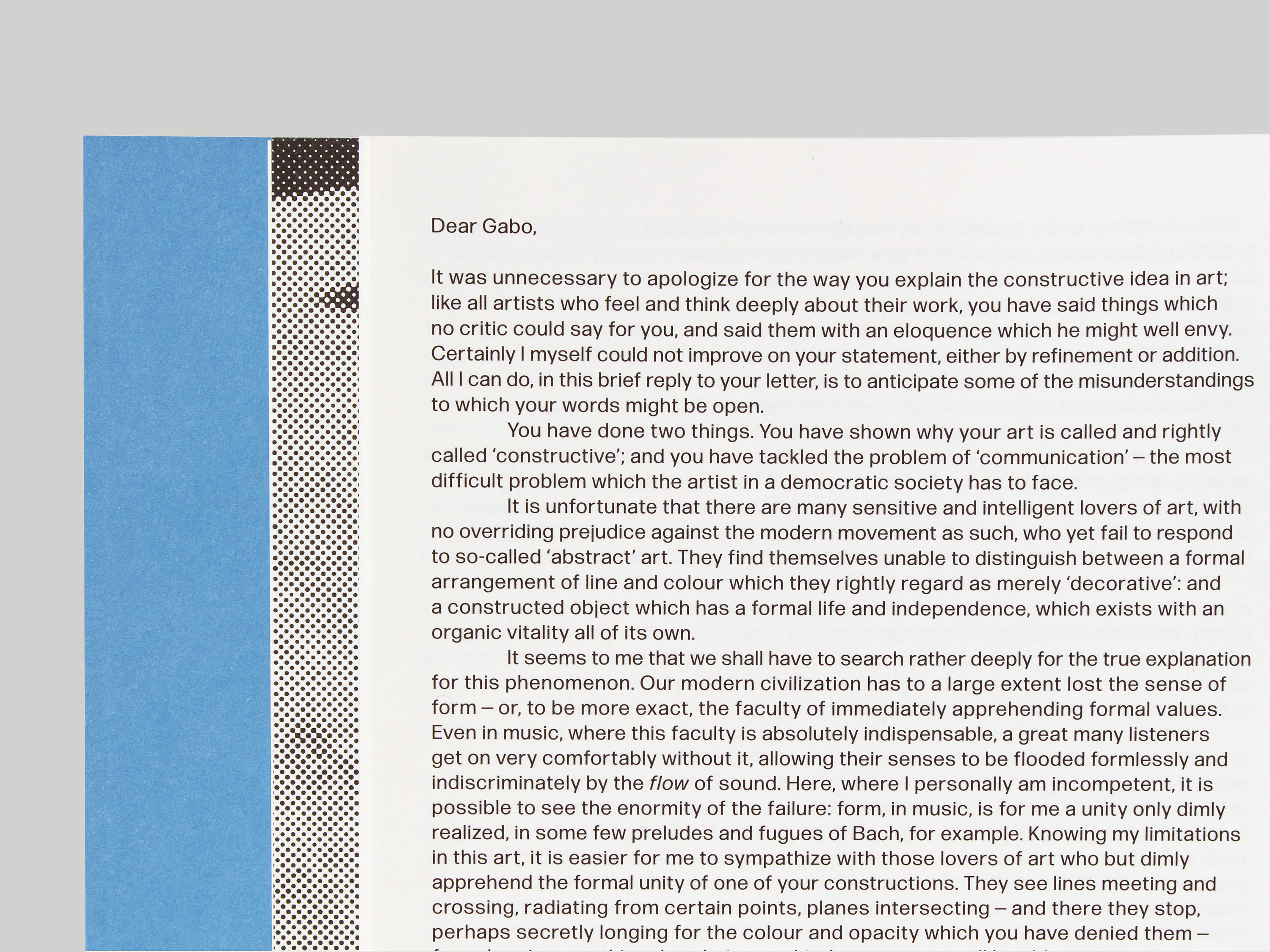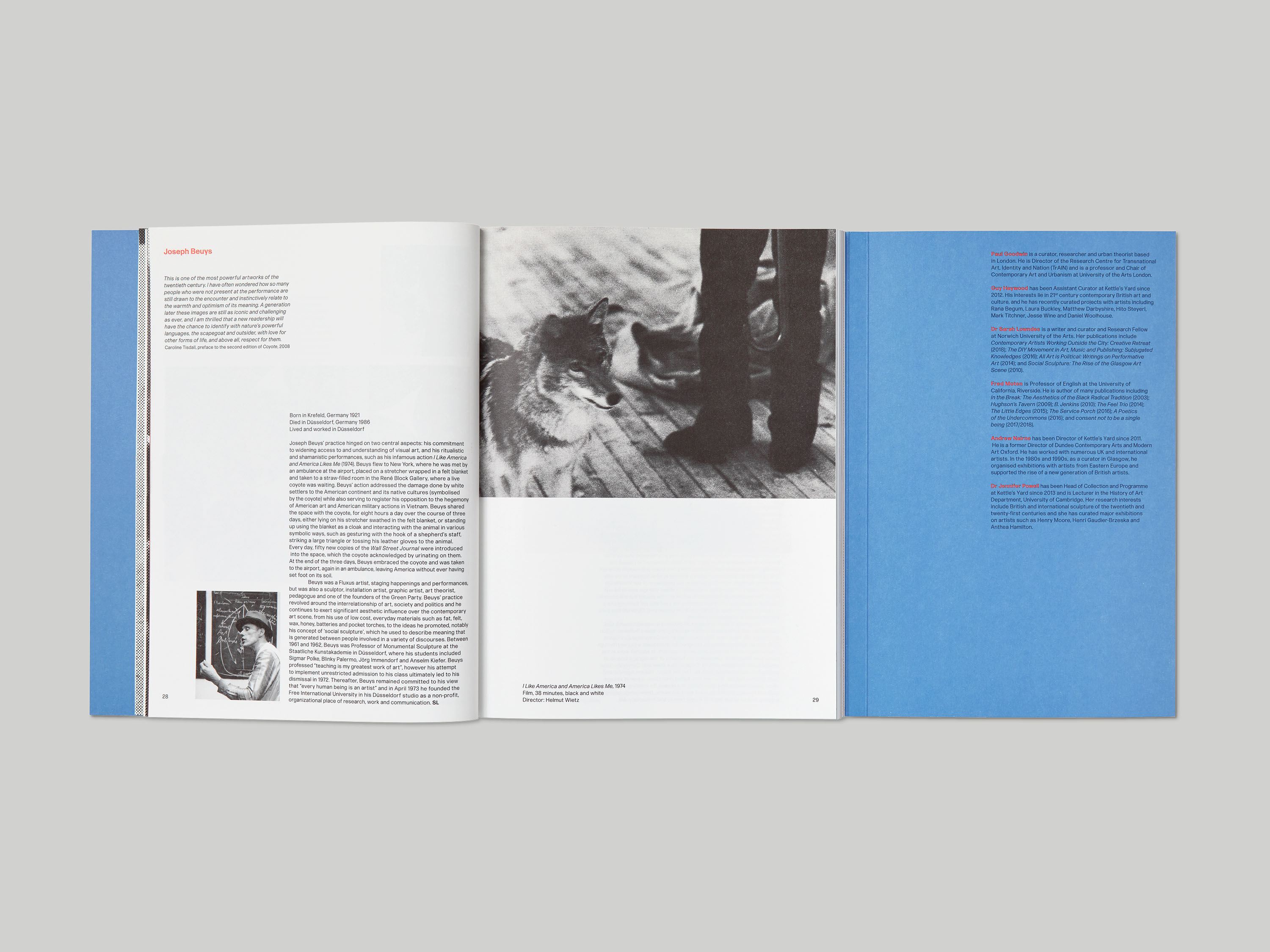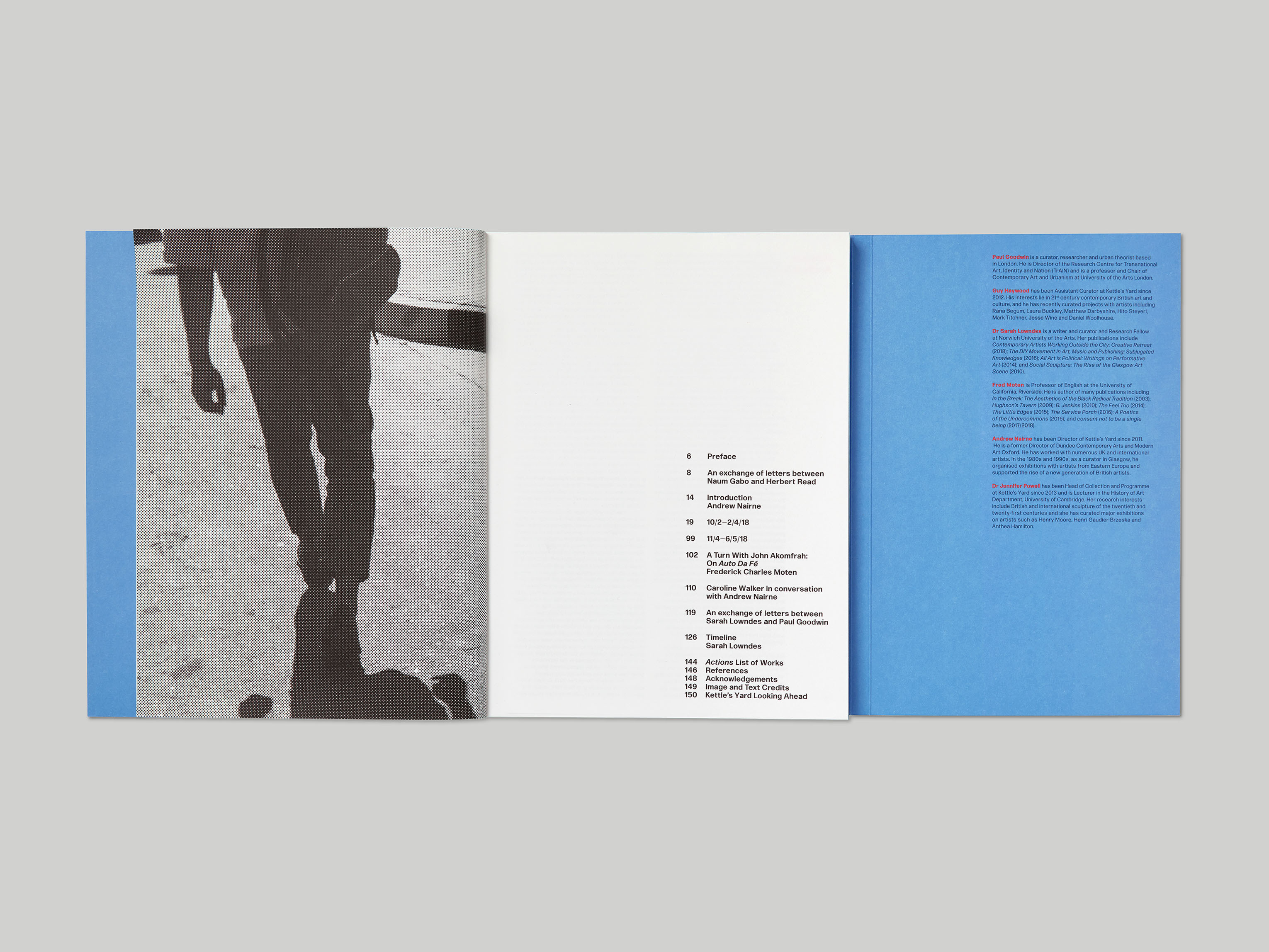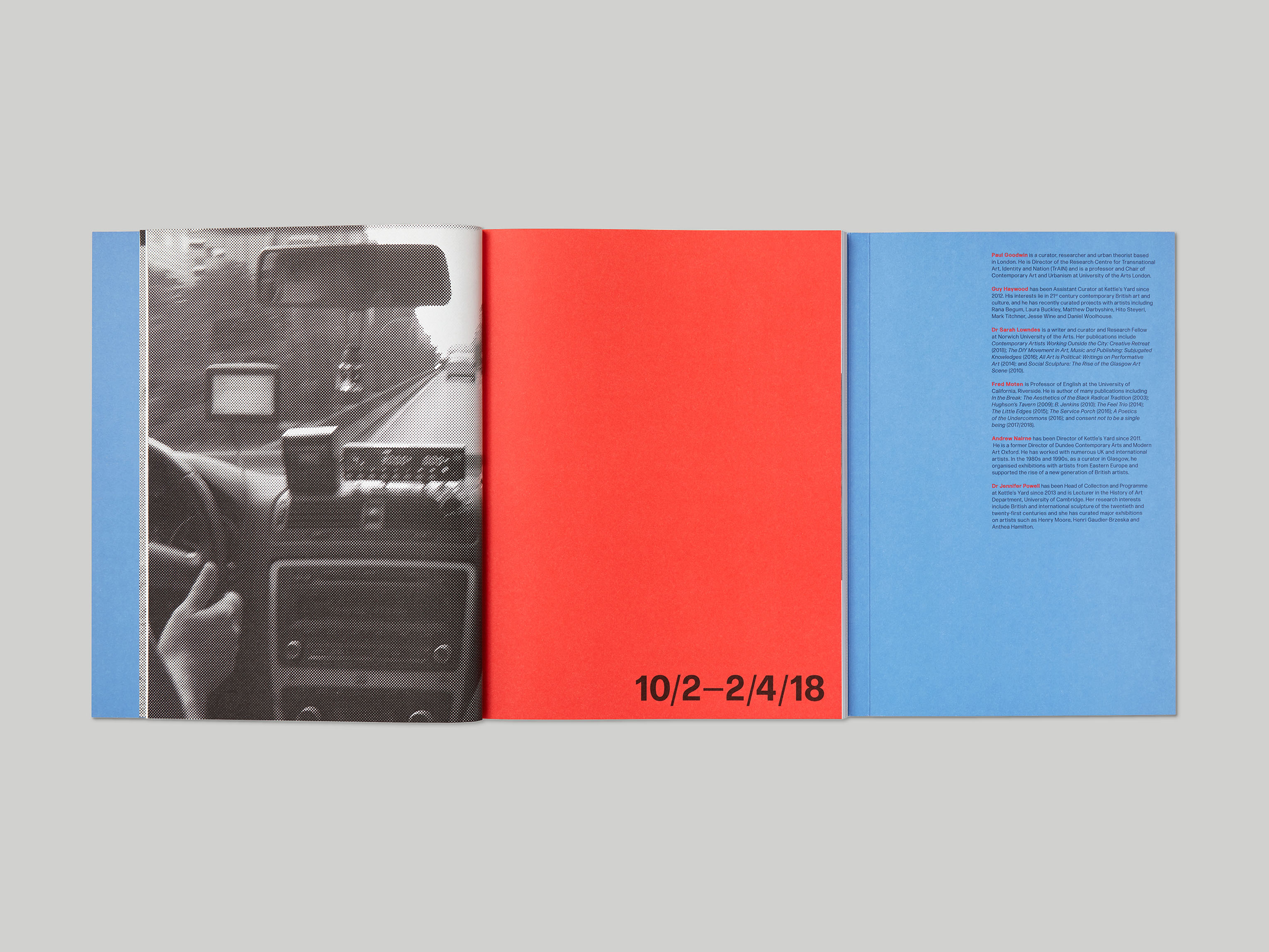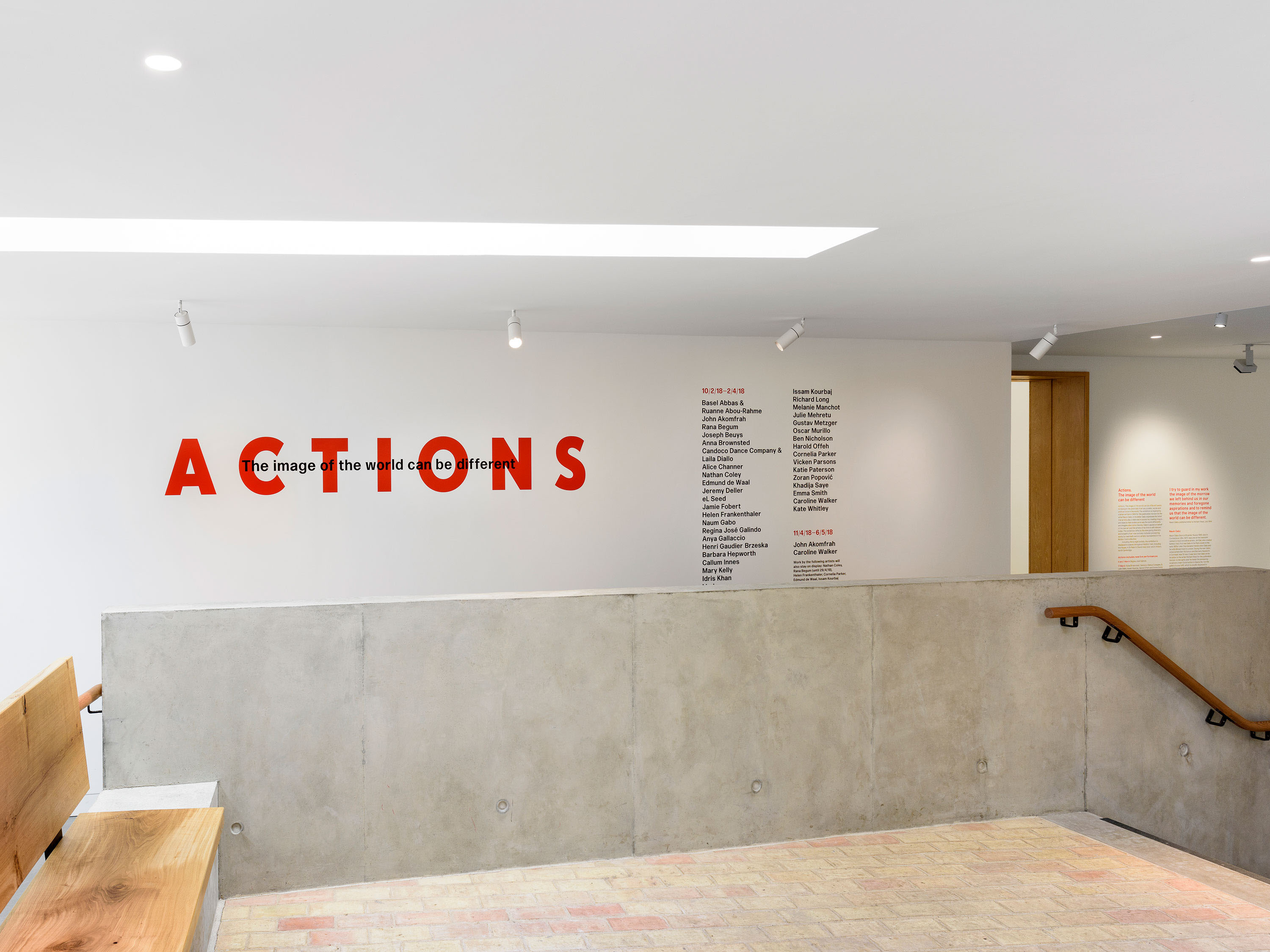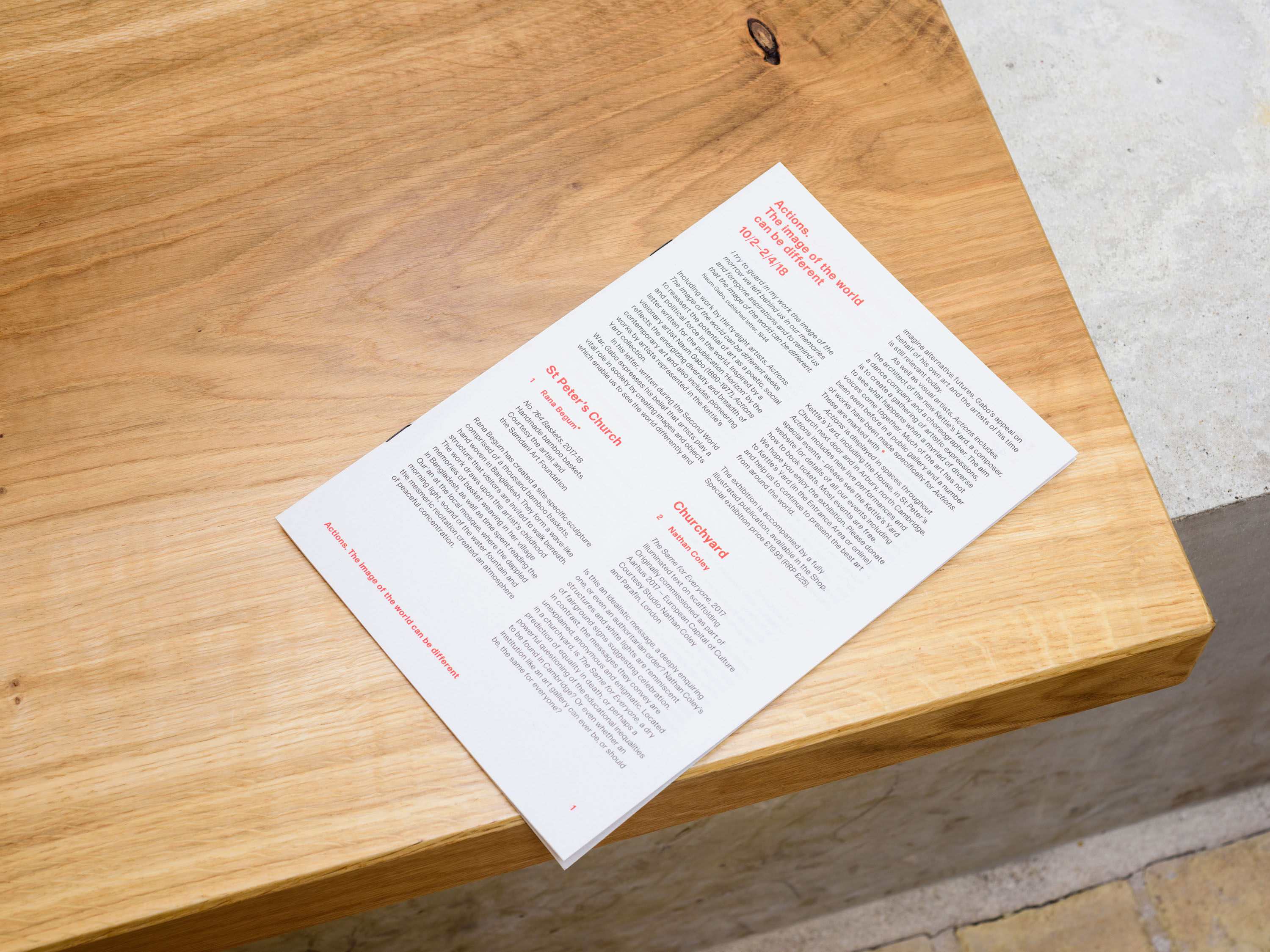 Actions was the first exhibition to be held in the new Jamie Fobert-designed exhibition space at Kettle's Yard in Cambridge, following its reopening in 2018. A group show curated by Kettle's Yard Director Andrew Nairne, it encompassed the work of 38 artists and sought to reassert the potential of art as a poetic, social and political force in the world.
The exhibition identity presented the title text boldly, set at a large scale in red on a clashing blue background. All text within the exhibition was set out in DJR Forma, whose concave elements add a sense of warmth to the typeface that is absent from many other sans serifs. The accompanying catalogue brings together all the works and artists included in the exhibition. These are presented in a playful but structured layout within a Swiss-bound publication, covered with a large expanse of the same blue used within the exhibition identity. Different sections within the book are interspersed with images taken and collected by Nairne during the process of creating Actions.
The title of the exhibition is a quotation from a letter written by Naum Gabo to Herbert Read in 1944, and whose contents were a major influence on the central concept of Actions.
DJR Forma is a digital reinterpretation of the 1968 typeface of the same name, which was originally released by Italian foundry Nebiolo as a response to Helvetica.